My neighborhood is so wonderful. They have been very welcoming, kind, and have great attitudes about helping others. This area has been working for almost a year on shipping thousands of items to Zimbabwe in a large shipping container. The container had clothes, newborn packets for mothers with a lot of baby supplies, rubber snakes (the rubber snakes are useful for scaring baboons away from the crops and children in the villages of Zimbabwe), T-Shirt dresses for the women, and more.
This Christmas season we have continued the goodwill. We just had a drive for the homeless for our church Christmas party and bought items and food for those with less. We also had a neighborhood party where we filled stockings for homeless teens to feed the hungry.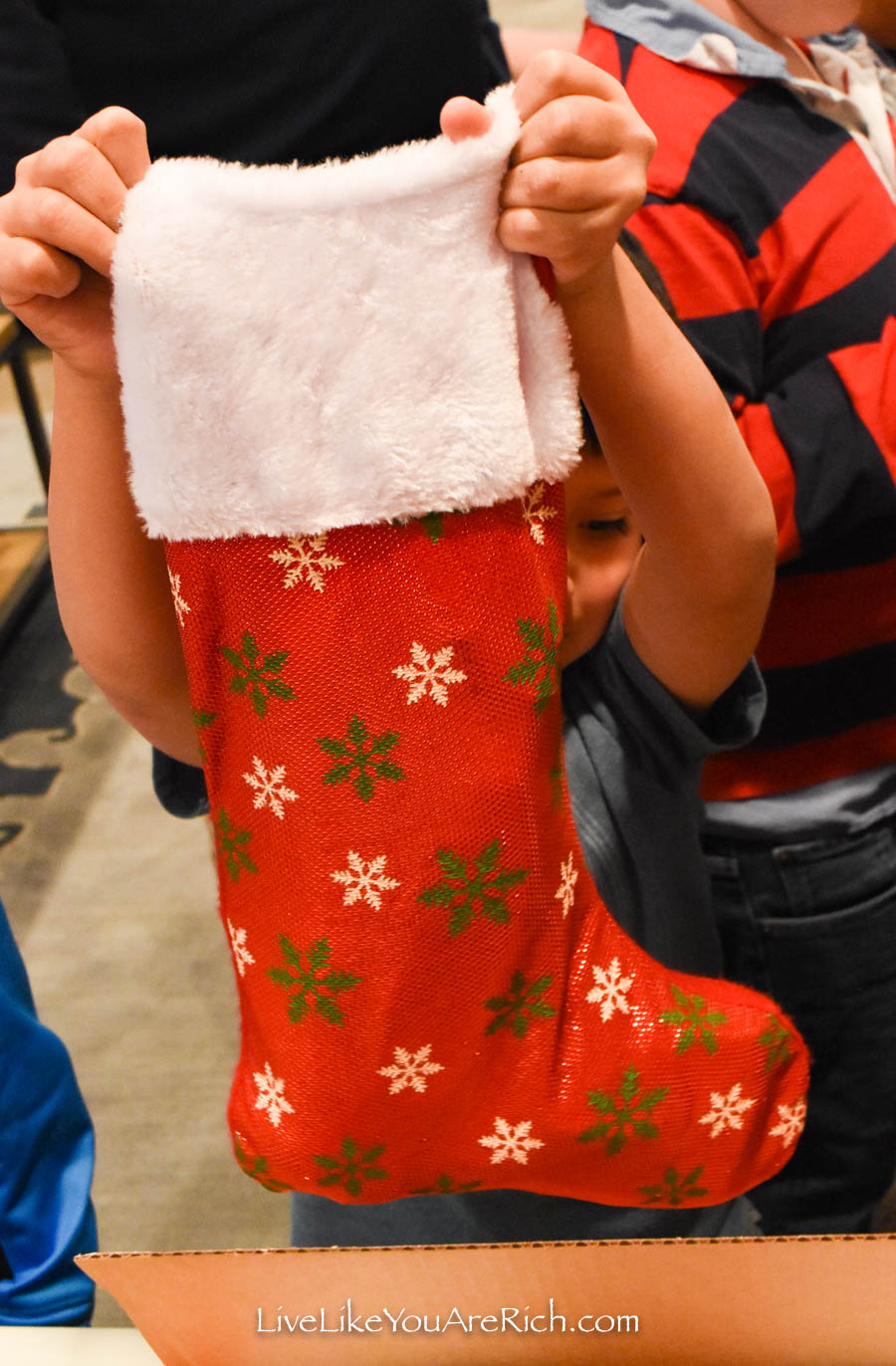 My friend's mom starting filling stockings full of useful items, food, and treats for homeless teens. She is acquainted with them and told us that most are victims of abuse. They needed to leave a dangerous environment but do not wish to go into the state's foster care system. Thus, they choose to live on the streets until they are old enough to be able to better take care of themselves.
In order to organize this, she had a list of items that needed to be collected. A flyer was sent out to all the neighborhood members inviting them to the neighborhood Christmas party and asking them to call/text to get an assignment of what to bring.
When they called and were assigned an item or two they were asked to bring 30 of that item. This neighborhood was is so awesome, that most of the assignments were filled.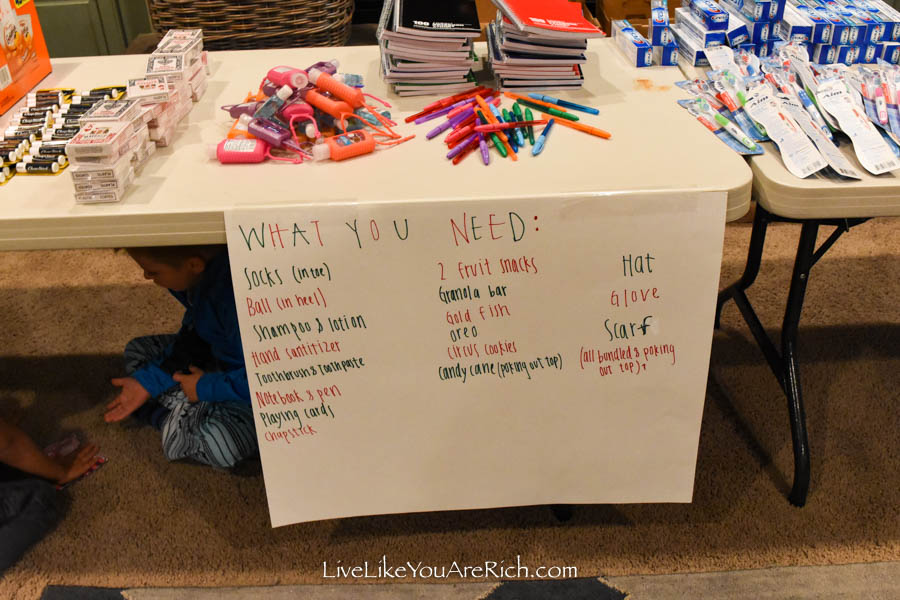 Each stocking contained the following: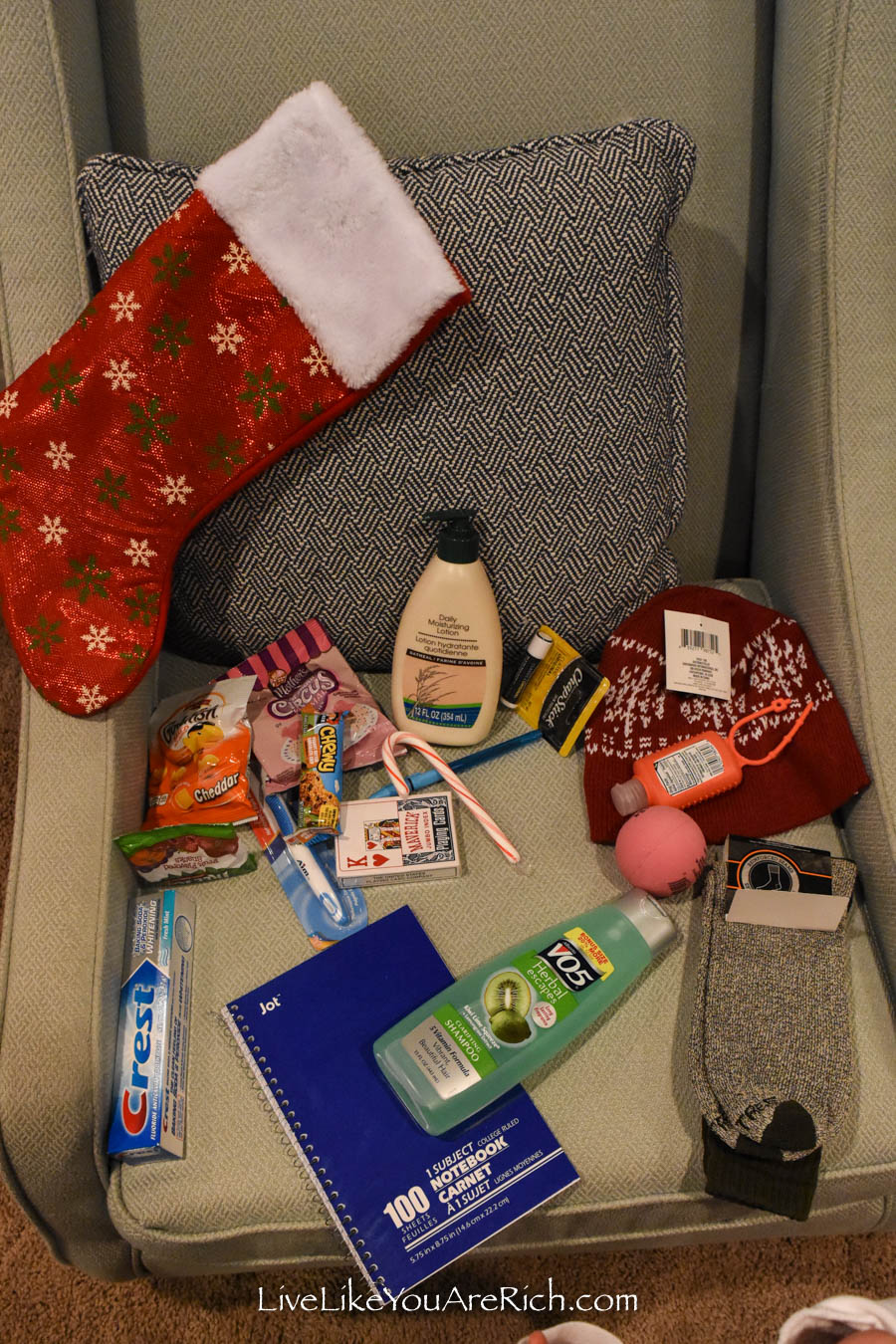 Large stocking-
Socks (stuff in the toe of the stocking)
Large bouncy ball (stuff in the heel of the stocking)
Shampoo
Hand sanitizer
Lotion
Toothbrush
Toothpaste
Notebook
Pen
playing cards
Chapstick
2 fruit snacks
Granola bar
Goldfish snack packs
Oreo pack
Circus cookies
Candy cane (poking out of the top of the stocking)
Hat
Gloves
Scarf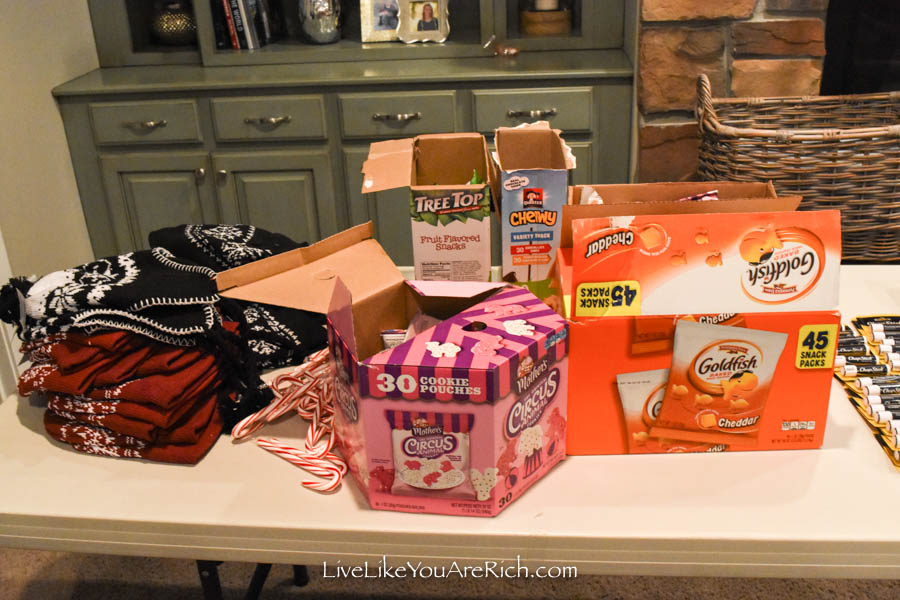 There was an assembly line created with two folding tables and as each family arrived we set out their stuff.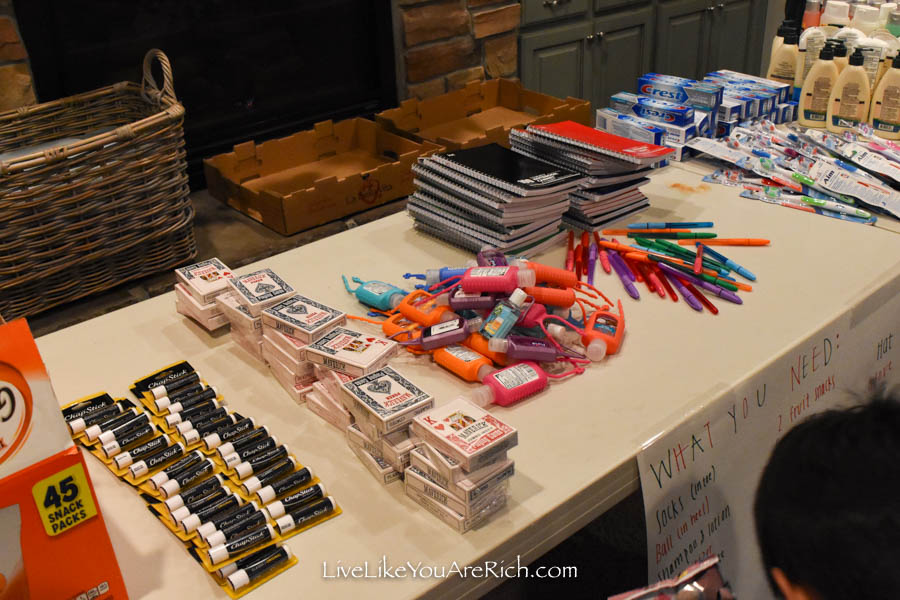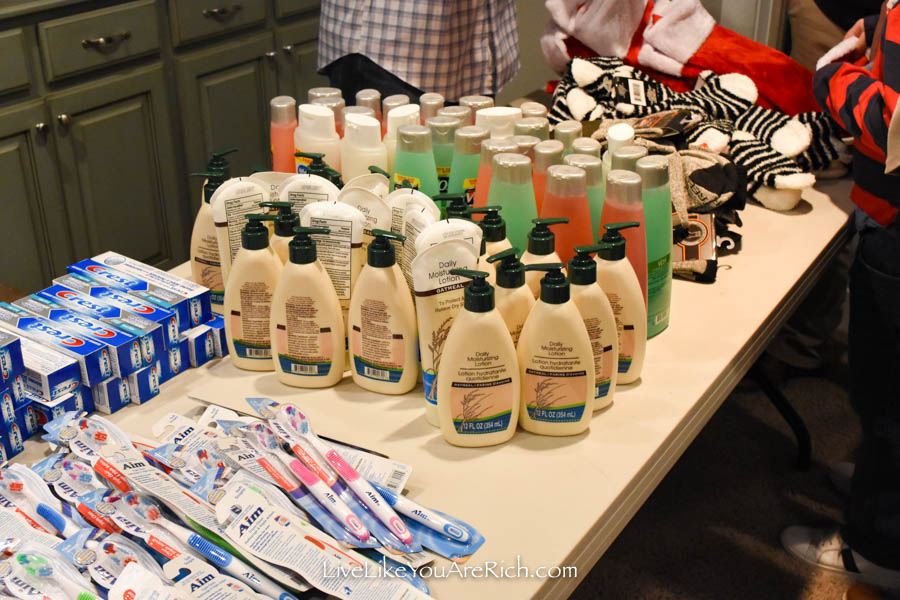 Once everything was on the assembly line, each family took a turn or two walking down the assembly line filling one stocking.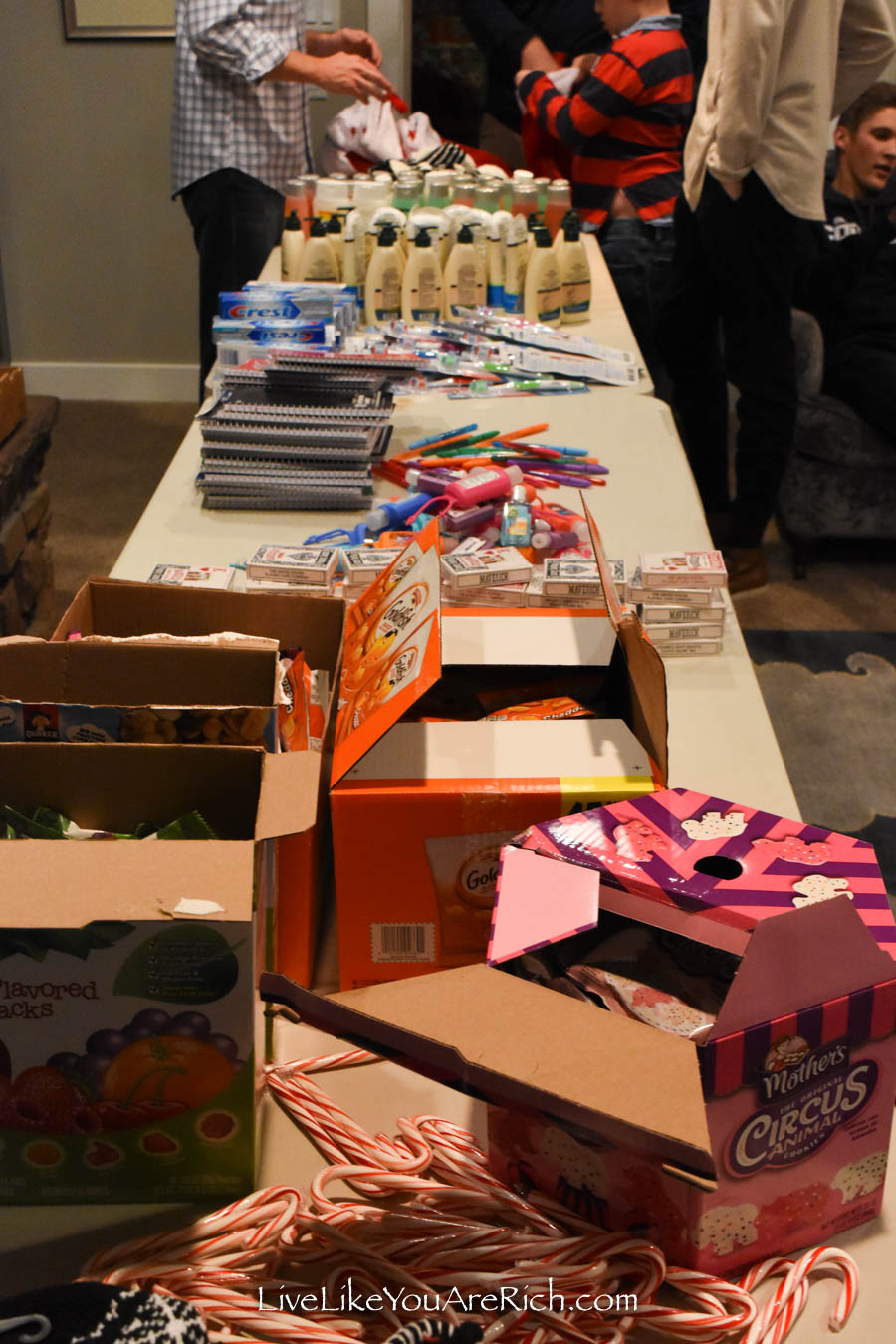 My kids loved doing this and were so excited to know that our stocking we made was going to a kid in need.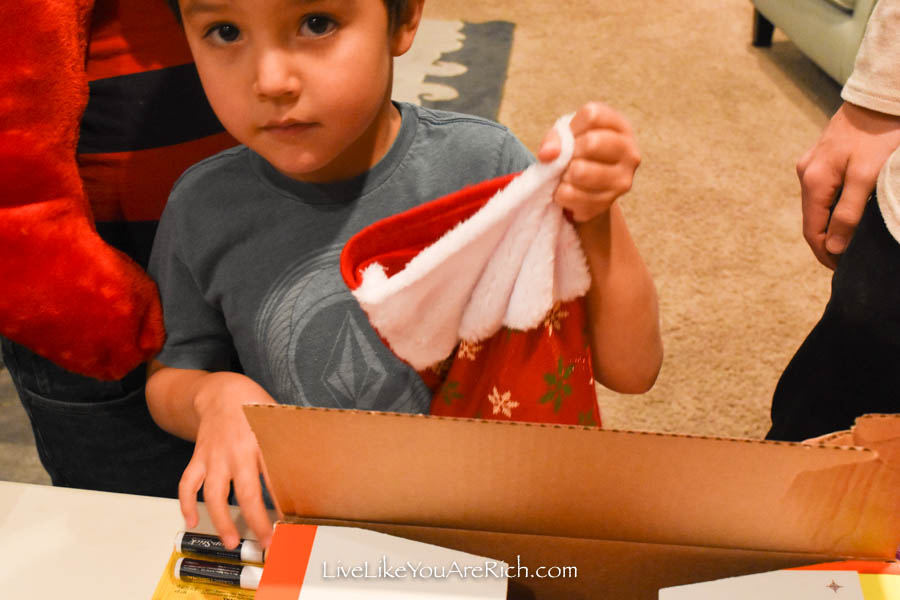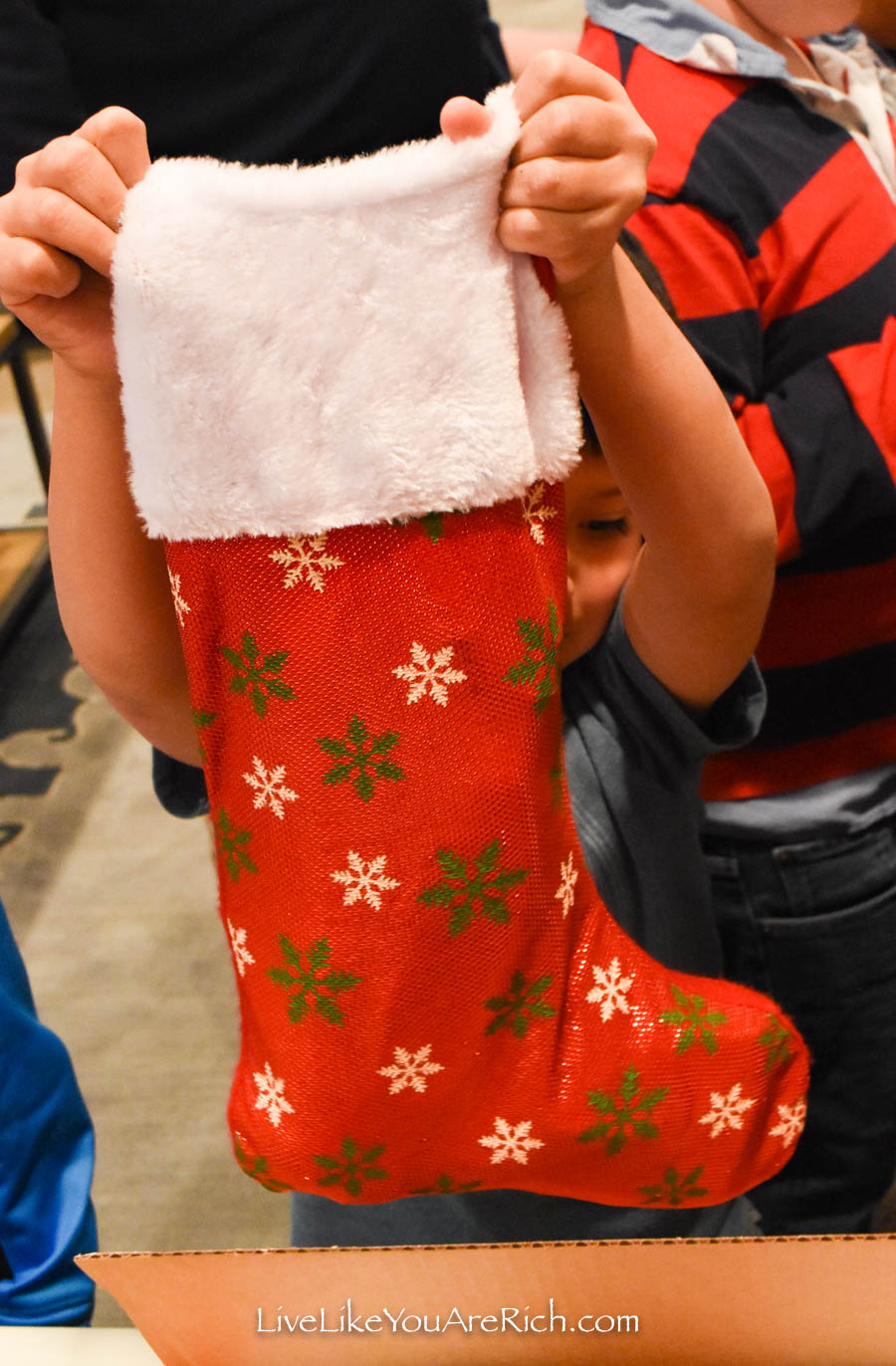 We put them all in a big box.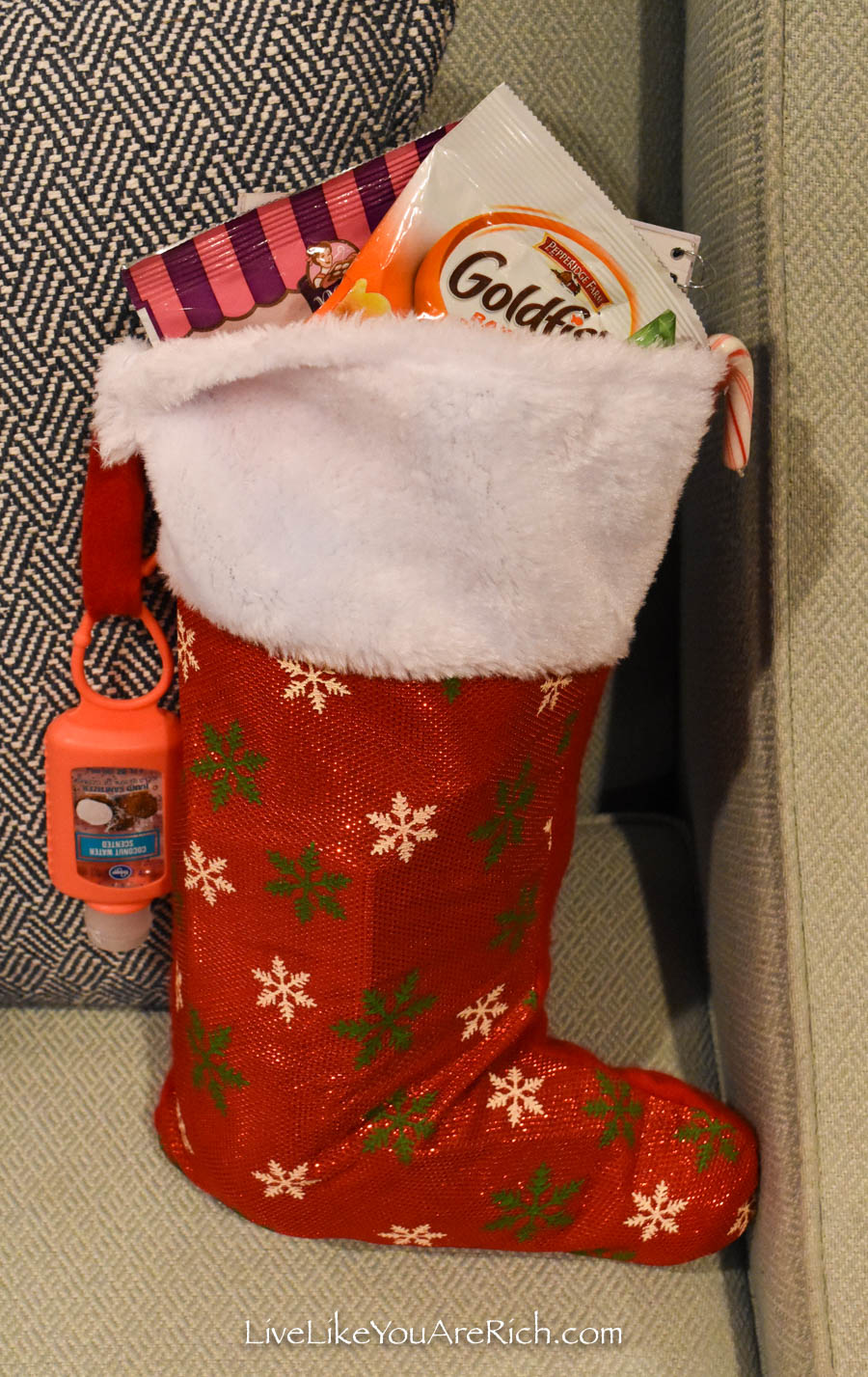 We then chatted and had hot cocoa and cookies. It was nice getting to know neighbors better.
After the event, my friend's mom distributed the stockings to the homeless teens.
Last year, the Church of Jesus Christ of Latter-Day Saints introduced their #LightTheWorld December campaign. It was so successful, they are doing it again this year.
Each day in December there is a challenge to do good and bring more light to the world. Today the #LighttheWorld challenge is to Feed the Hungry.
One great way to feed the hungry is to stuff stockings full of food, gifts, clothes, etc. (or just food) and deliver them to homeless shelters who will distribute them to those in need.
Some other ideas of how you can Feed the Hungry: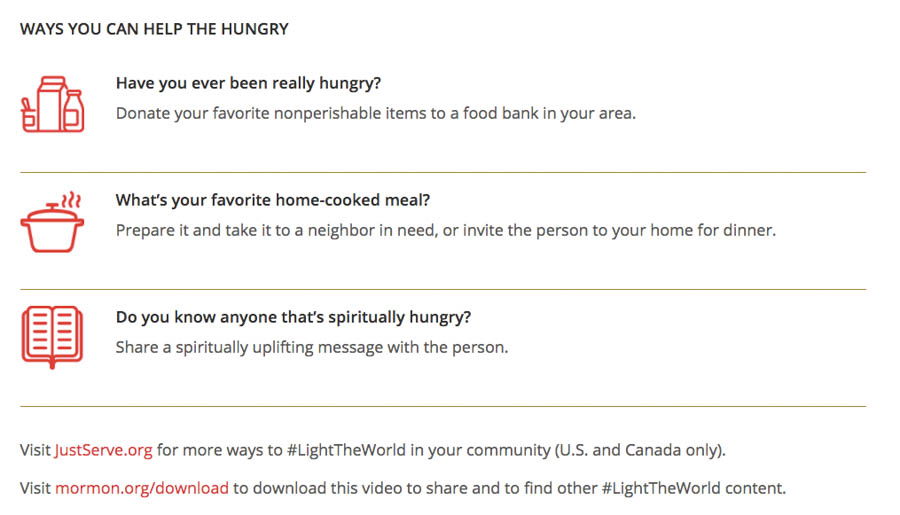 I'm very grateful for the access to food and to spiritual nourishment that I have. I am grateful that I do not have to worry about going hungry and I have plenty for my kids to eat as well.
Join us today in emulating Christ's life and by feeding the hungry.

For other 'rich living tips' please subscribe, like me on Facebook, and follow me on Pinterest and Instagram.