I'm of European descent. I call myself a 'European mutt.' Included in my family tree are ancestors who are German, Swiss, Dutch, Danish, English, Swedish, and Irish. Thus, the desert dry-hot and desert dry-cold weather does nothing but dry out and damage my skin. It seems like no matter what I do, my feet are always dry, crackly, and rough.
A close friend of mine, with an awesome sense of humor, has said that my feet feel like 80 grit sand paper (80 grit is the really coarse grit of sand paper). Honestly, I find it hilarious, mainly because it is true.
When I saw the Amopé Pedi Perfect™ I was a bit skeptical that one would work on my sand-paper-esk feet. But I decided to give it a whirl.
When I got it, I was pleasantly surprised to see that the batteries were included. I turned it on and rubbed my dry feet with it (no pre-soaking, lotions, or water are needed).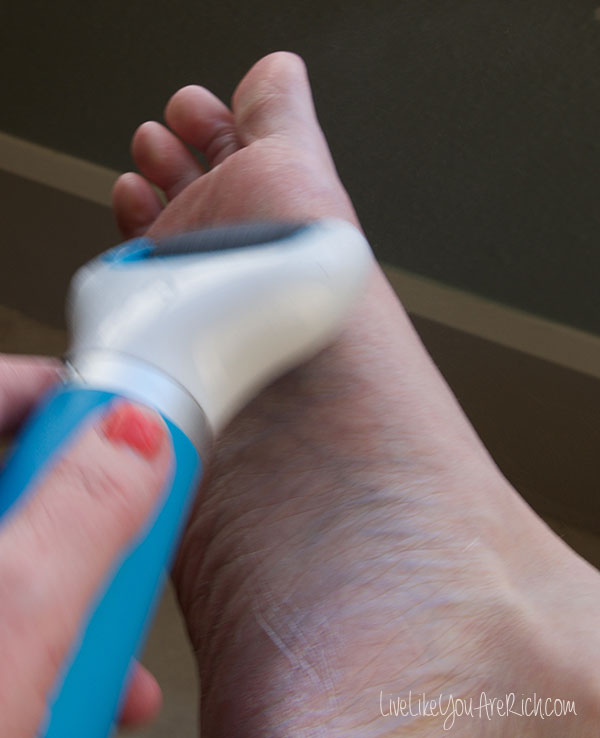 In a few minutes of light painless rubbing, my feet were super soft—like my baby's skin soft. Even hours later, they still are softer than I can remember them ever being. And I'm not lying when I say that my feet feel more comfortable in my socks and shoes as well. I think it's because the surface of my feet are smoother so they glide better as I move.
I am such a fan. I'm going to be using this all the time. It didn't even cause a big mess. You just use it on your dry skin for a few minutes and Voila, rough skin becomes smooth. The electronic foot file helps to remove tough hard skin even after just using it once. With repeated use, my dry skin should get much better or go away entirely. I honestly didn't know my feet could feel so soft!
We are leaving on a trip and I'm packing it! I will get to use it before we go to the pool and hot tub and won't be embarrassed about my ugly cracking skin like I would be without it.
My sister and I have the same skin. She lives in sunny California and is always going to the beach, lakes, and pool parties with friends. She loves flip flops and sandals as well. She is coming to town for the holidays soon, and I am gifting her an Amopé Pedi Perfect™ gadget in a 'DIY Deluxe Pedicure Box' that I made for her.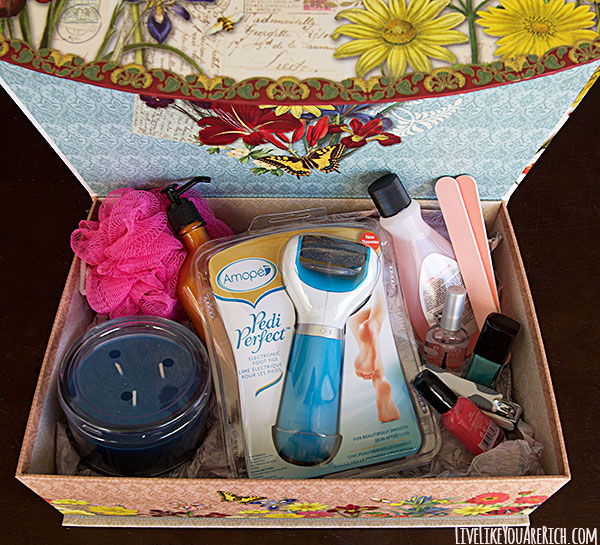 To make her gift, I bought a gift box (JoAnn's) and added the Amopé Pedi Perfect™ gadget, a few nail polishes, nail files, foot cream, a loofa, nail polish remover, a candle, and toe nail clippers. Other ideas of what to include would be slippers, a movie, a bathrobe, and maybe skip the box and buy a pedicure massager like this and put everything it that instead!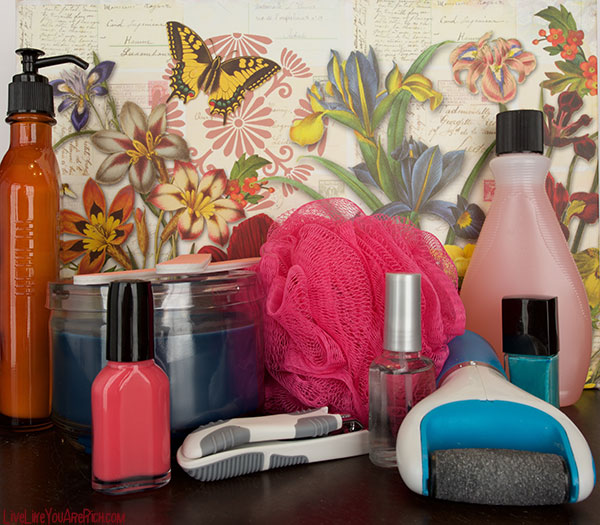 I think she will love her pedicure box for those times when she wants to relax, light the candle, watch a movie, and pamper her feet—that is what I'd do with it.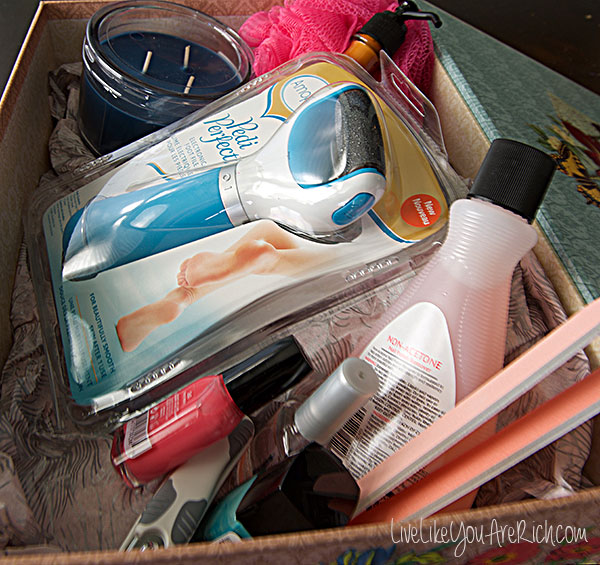 This kind of pedicure box would be great for most women for the holidays—or for a birthday, Mother's Day, an anniversary, etc.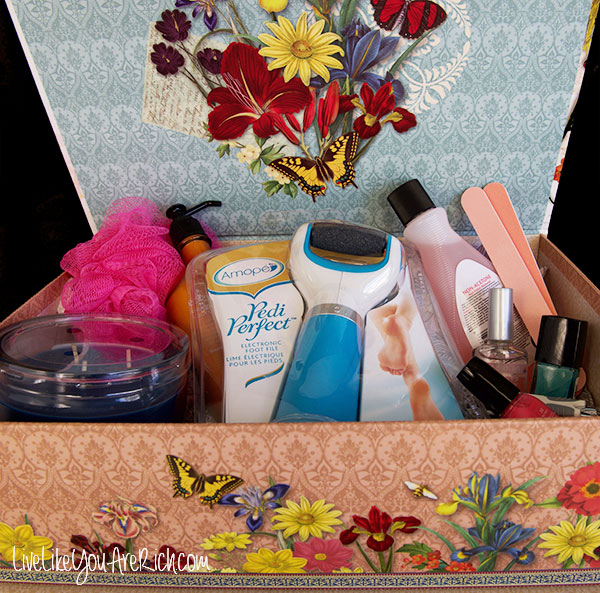 Supply List
Not Pictured but great ideas to add
a movie
Who would you like to gift this DIY Deluxe Pedicure Gift Box to?

For other 'living rich' tips, please like me on Facebook and follow me on Pinterest, and Instagram.