These DIY Fall Velvet Pumpkins are inexpensive and simple to make.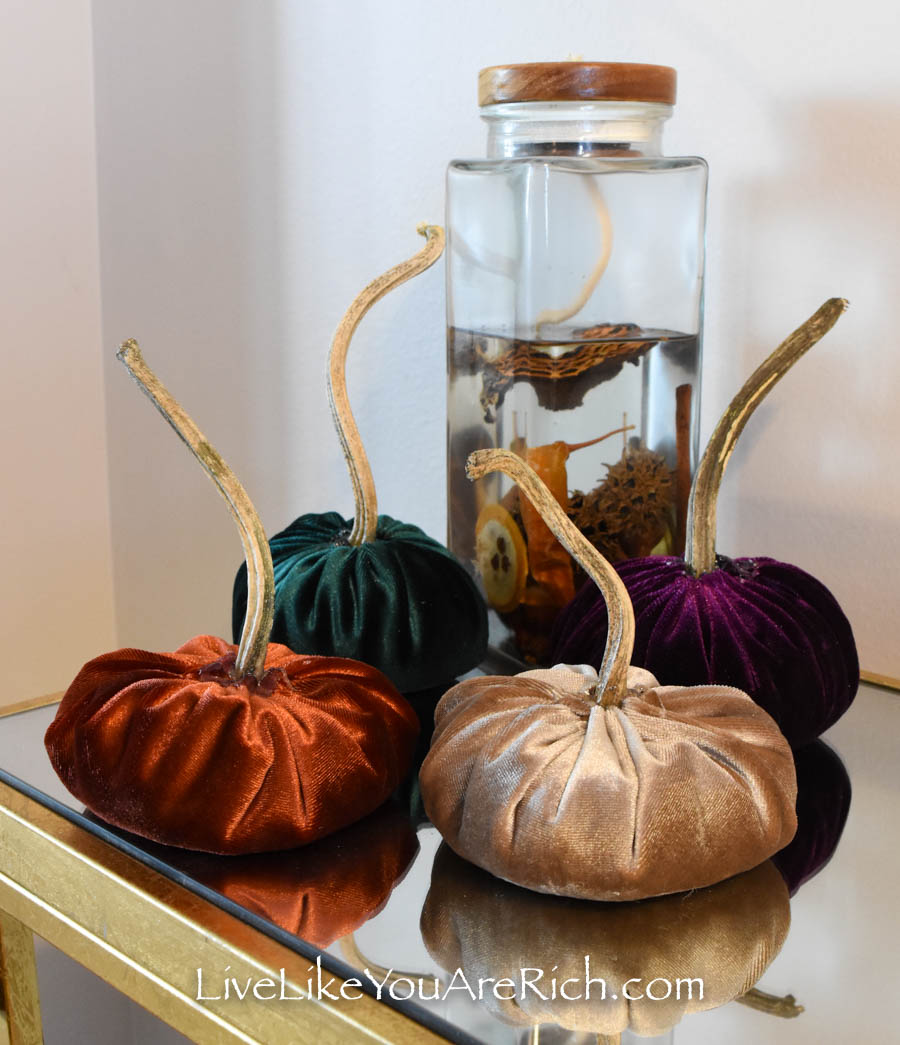 My six-year-old daughter and I put them together in less than 45 minutes. She loved helping and thanks to my mother in law, we had the supplies all ready to go.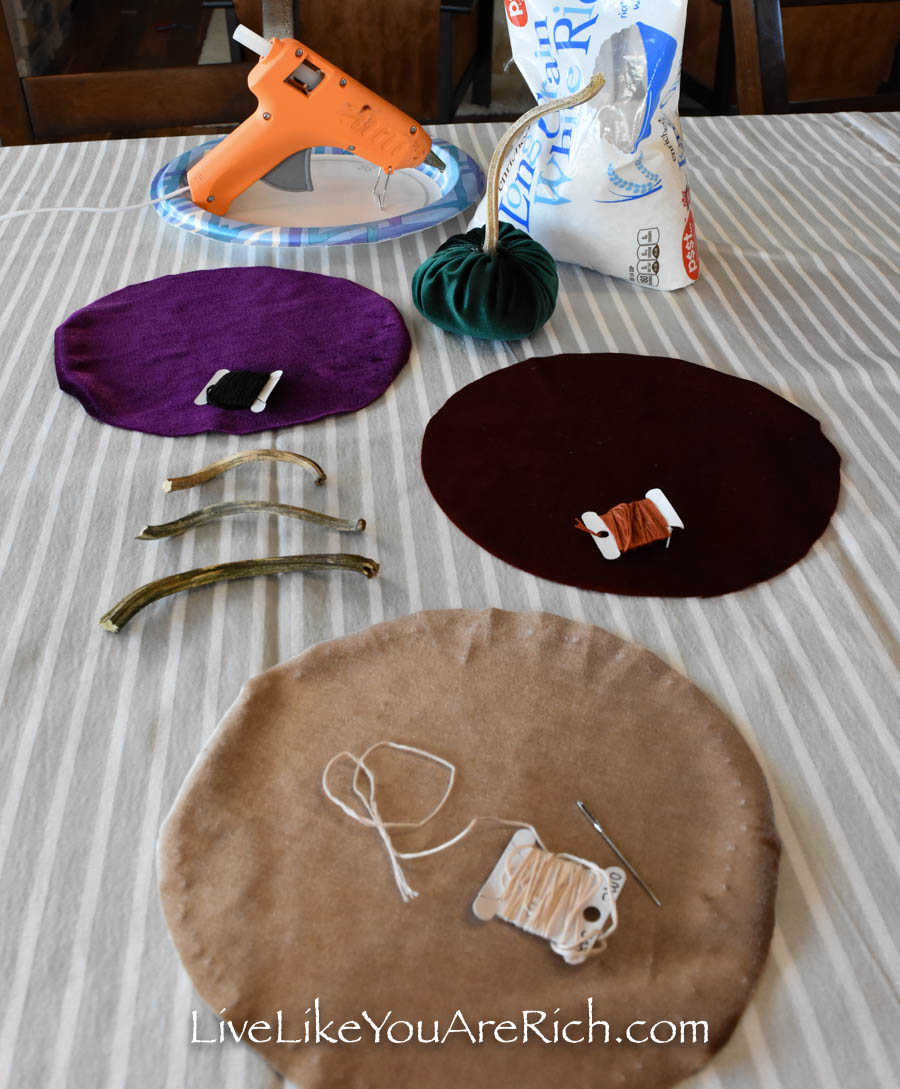 Supply List
Velvet fabric 8″-9″ round circle cut outs
Pumpkin stems (etsy or ebay is a good place to find these).
Optional-Funnel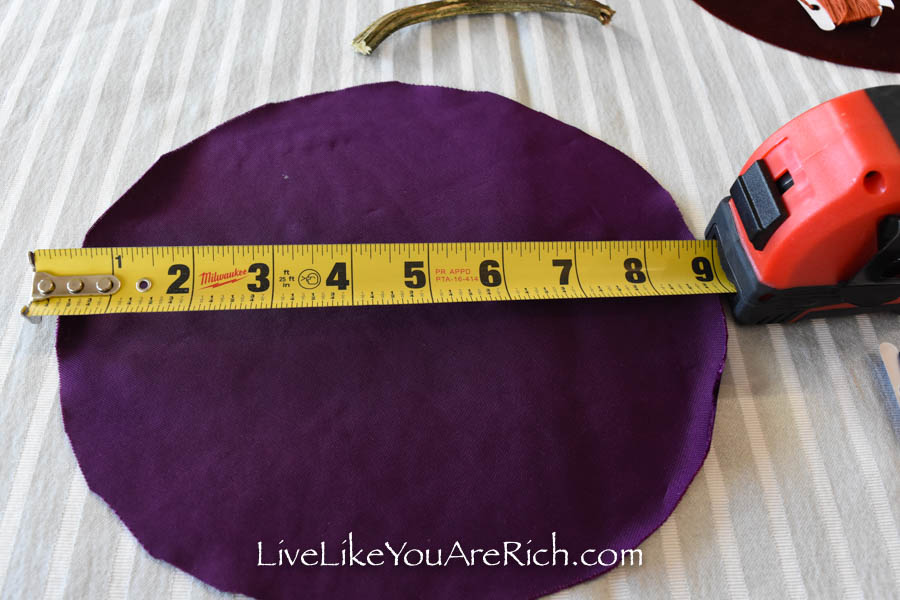 First, cut 9″ rounds of velvet fabric.
Next, sew embroidery floss in and out along the edge of the entire circle. You want to stay about 1/4-1/2″ inch in from the edge line.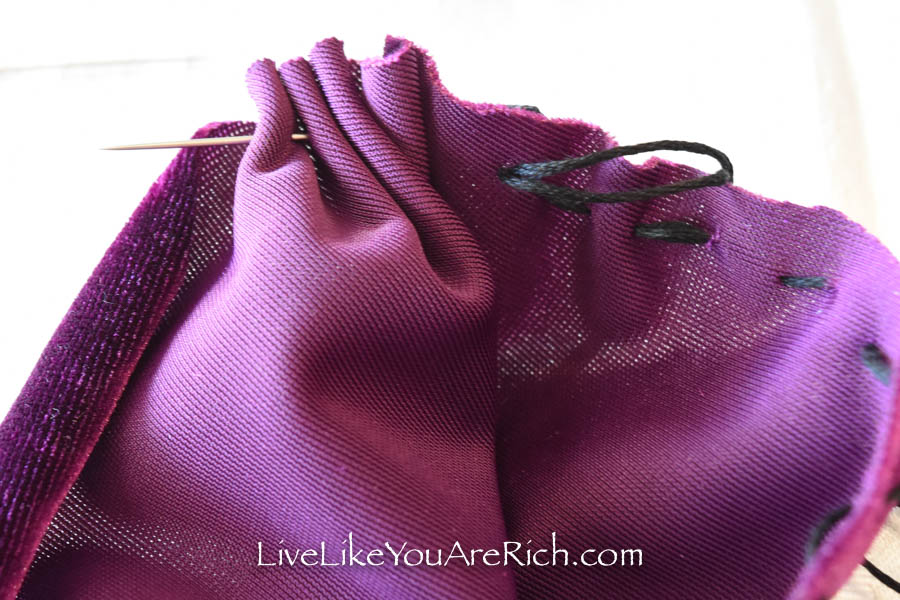 Next tighten both strings on the velvet to loosely close the pumpkin, leaving space for a funnel.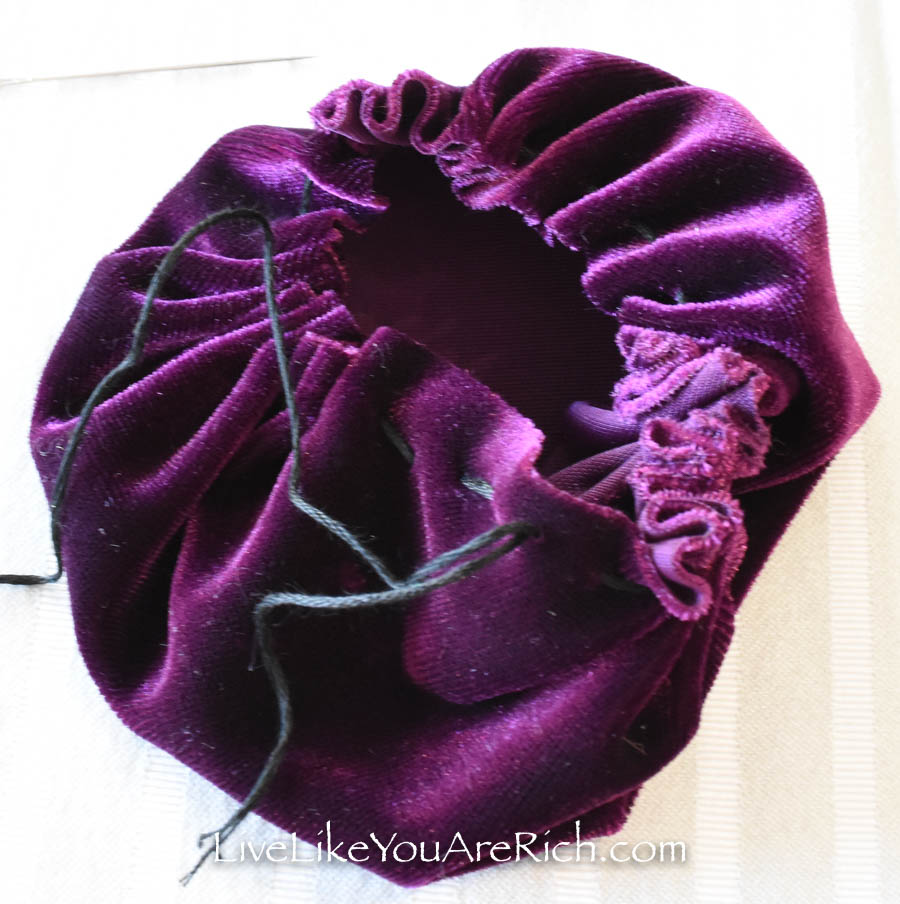 Place a funnel in the pouch and fill it with white rice.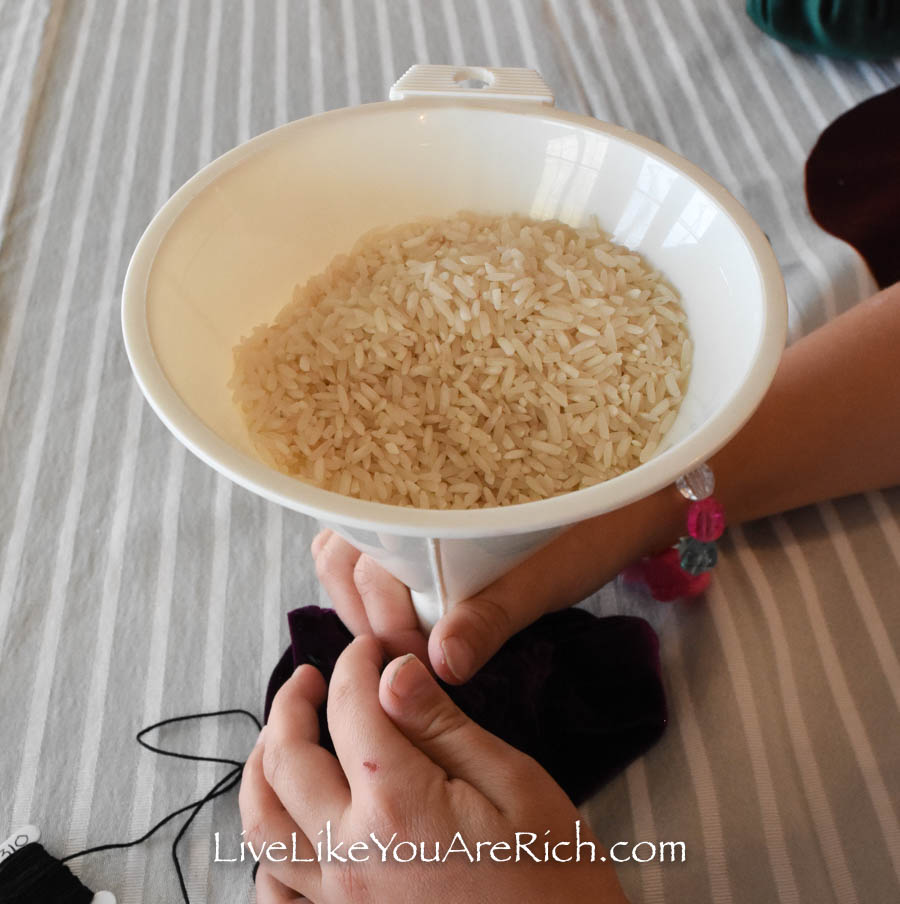 It is helpful to have two do this part of the project. If you don't have a funnel, just spoon the rice in.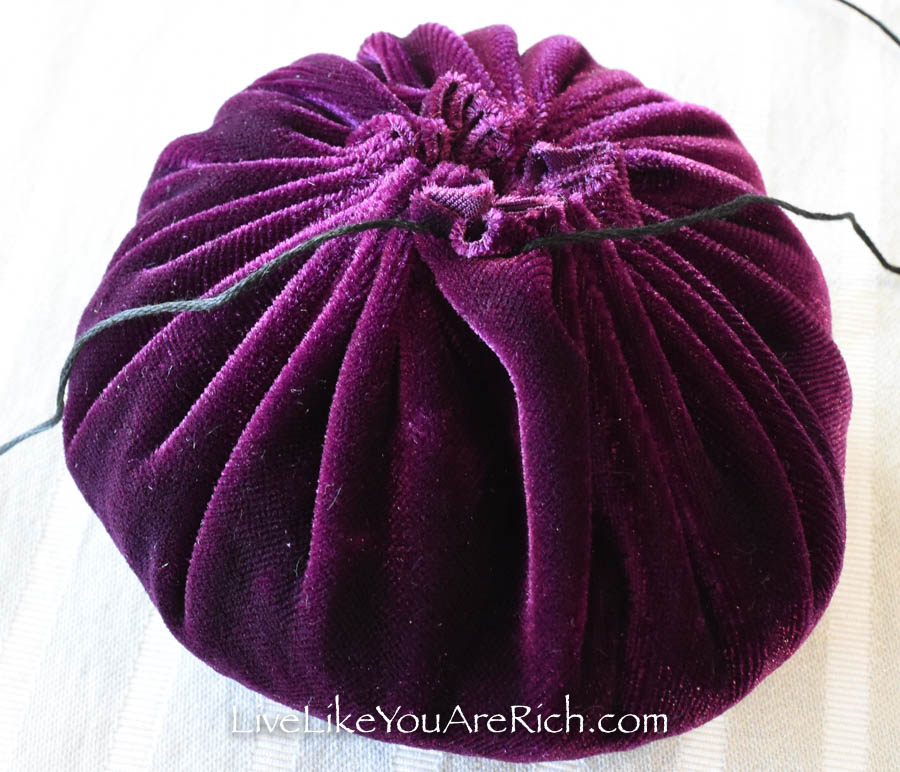 Pull the strings tight to close the pumpkin and secure it by tying a double knot to the embroidery floss/string. Cut excess string away.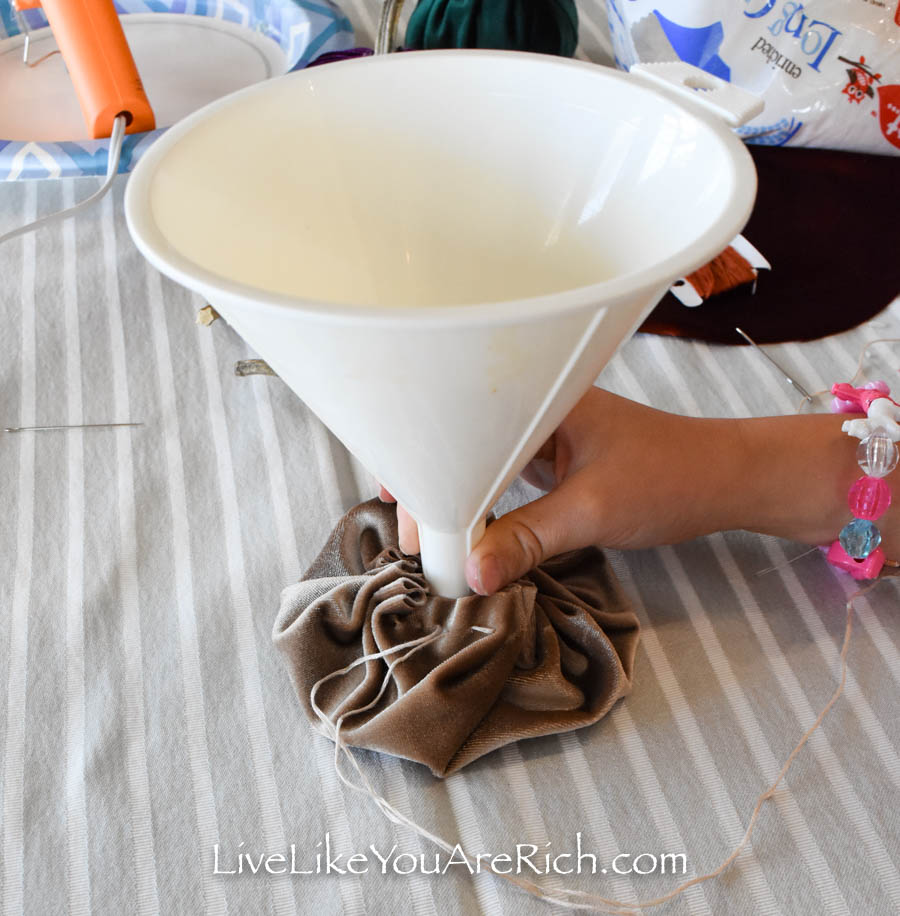 Repeat for all of the pumpkins. My daughter and I decided it would be cute to have one very full pumpkin, one sort of full pumpkin, and then two flat/smaller pumpkins.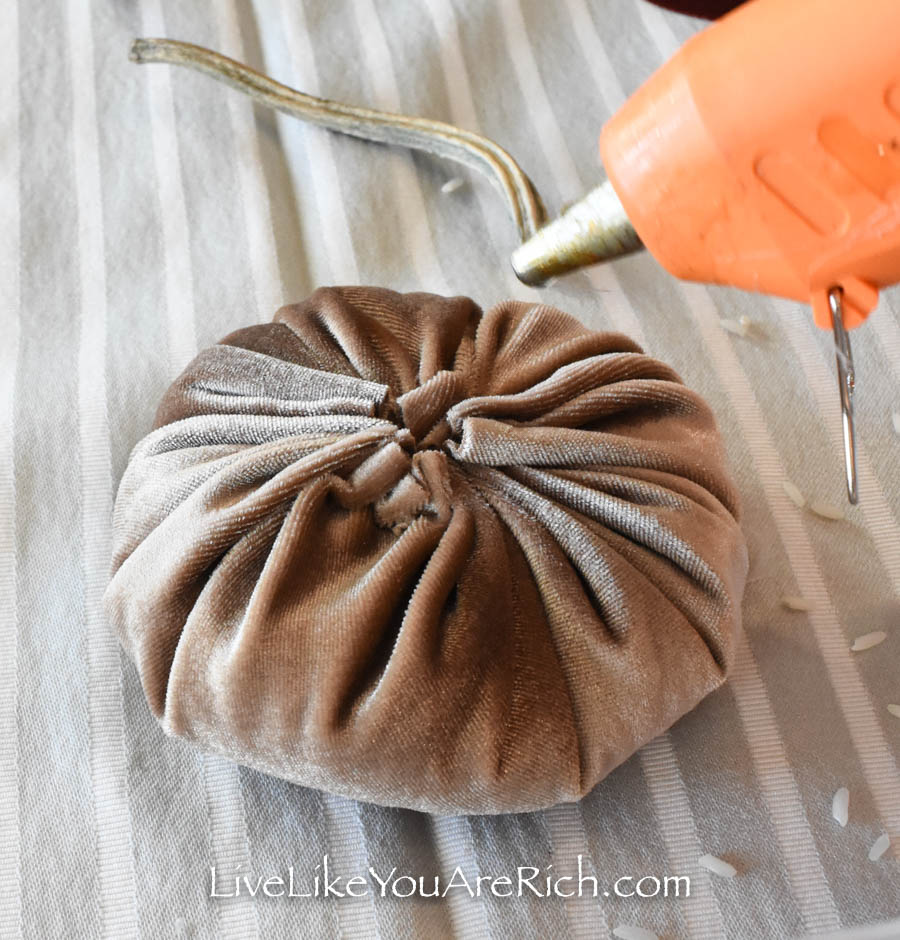 I thought that varying the amount of rice/size was a cute way to add even more variety to the velvet pumpkins.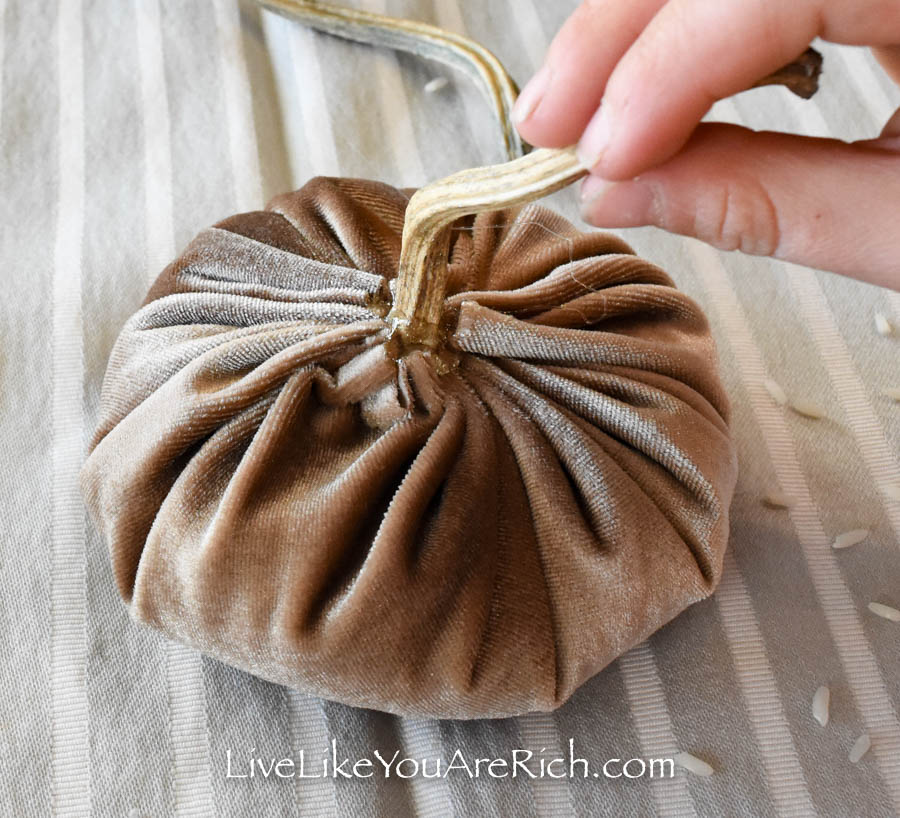 Place hot glue in the middle of the pumpkin to close up the fabric and secure the stem.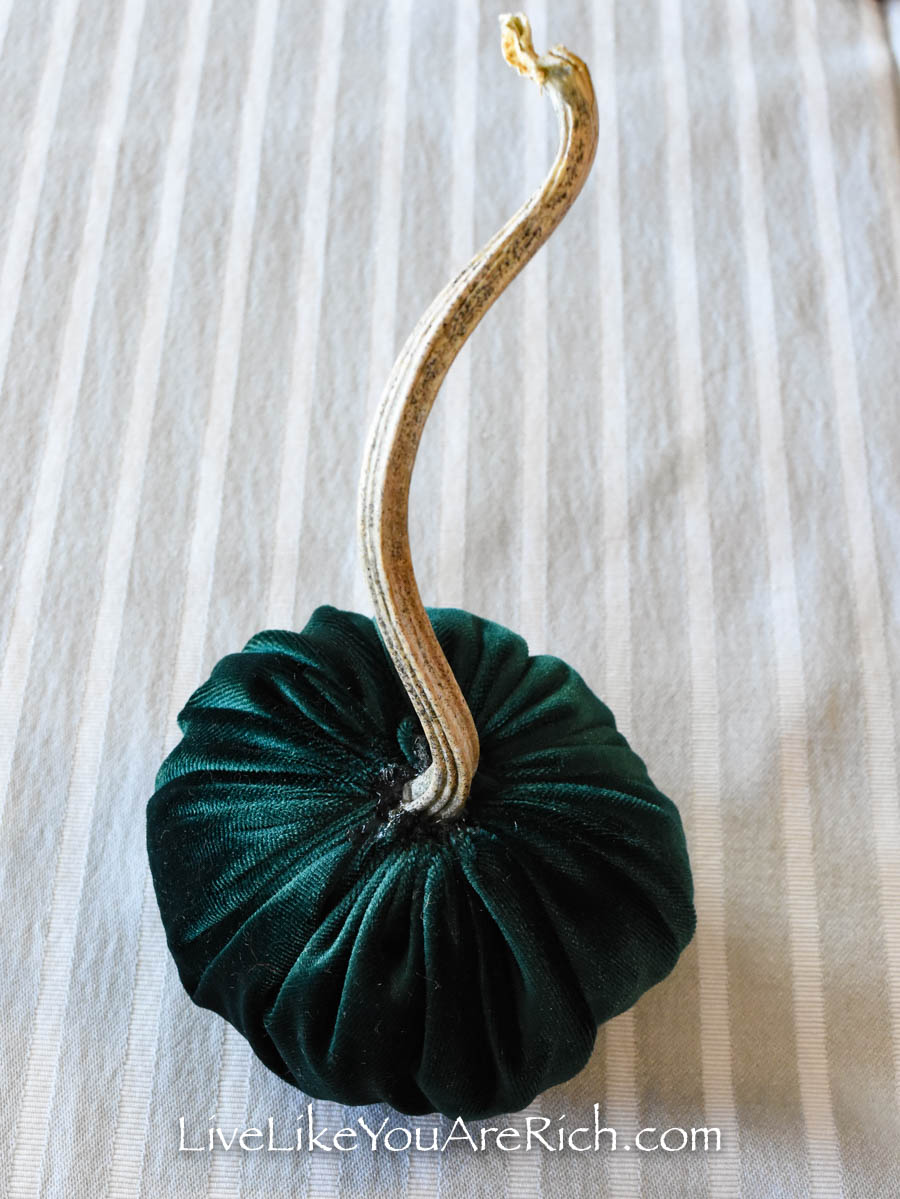 Hold the stem until the glue has somewhat dried and hardened.
Once the glue is dry, you are finished. Repeat for the rest of the pumpkins.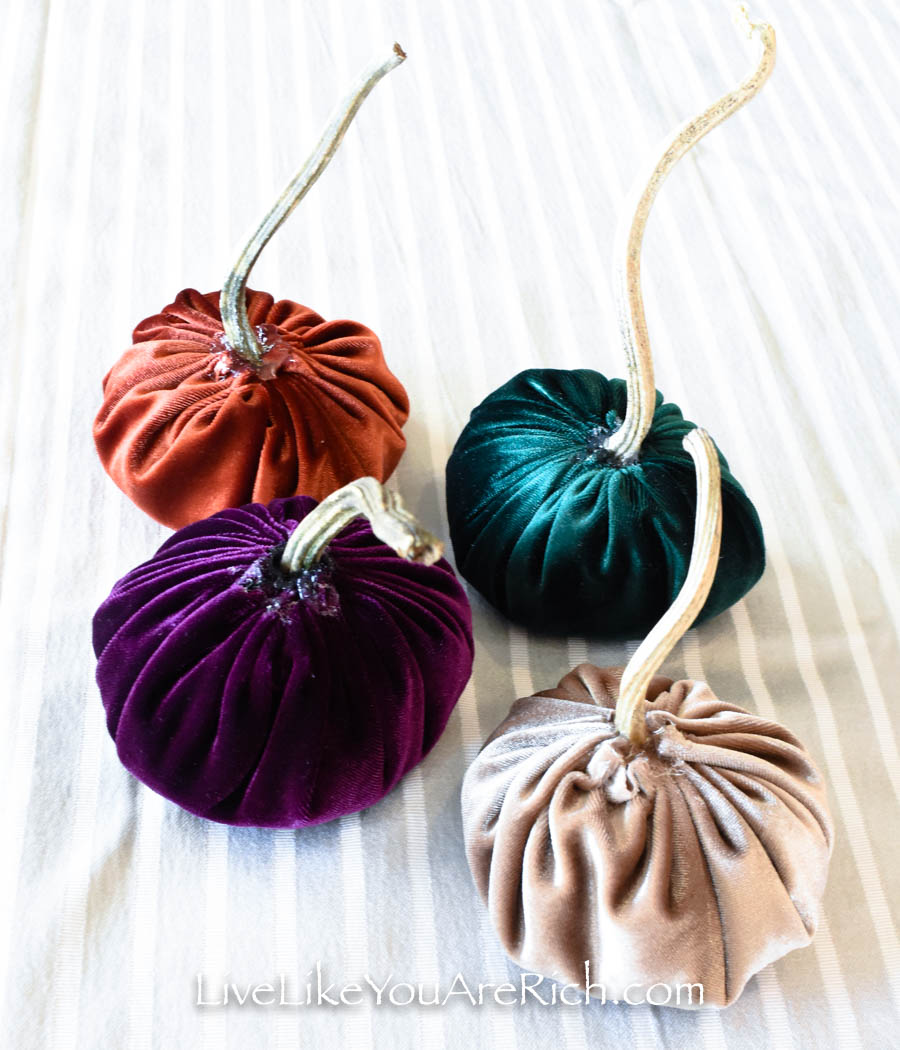 This would make such a group craft and also a fun craft to make with kids.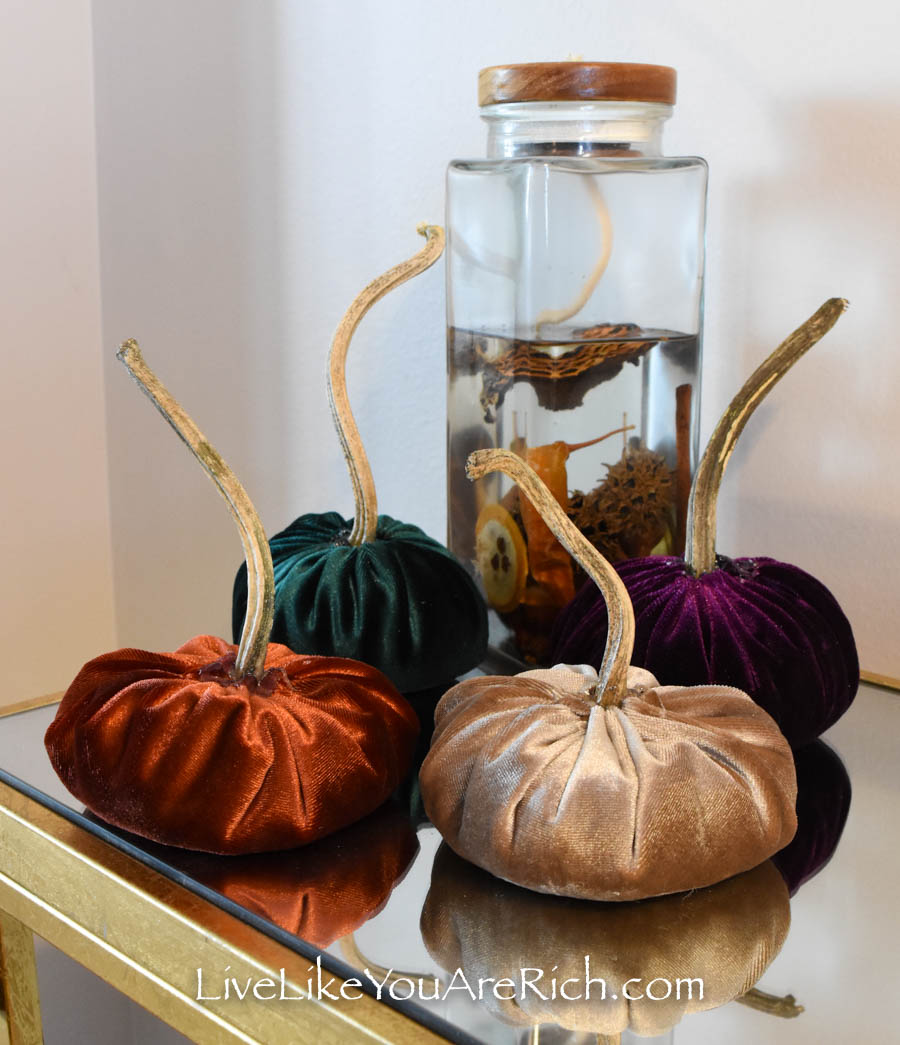 My mother-in-law gave my sister-in-law and I all of the supplies to make these at home. It was so sweet of her. My six-year-old daughter just loves crafts so she really enjoyed making these DIY Fall Velvet Pumpkins. I hope you do too.

For other 'rich living' and D.I.Y. decor tips please subscribe, like me on Facebook, and follow me on Pinterest and Instagram.