This is such a fun, easy, and inexpensive wreath to make. I love the tradition of kissing under the Mistletoe. When I went to make this wreath, I was curious about where this tradition came from. I did a little 'google research' and found that Mistletoe has been around for ages. According to Wikipedia, Mistletoe is relevant to several cultures. It is associated with Christmas as a decoration, under which lovers are expected to kiss.
Mistletoe was associated with fertility and vitality through the Middle Ages, and by the 18th century, it had also become incorporated into Christmas celebrations around the world. The custom of kissing under the mistletoe is referred to in late 18th century England: the serving class of Victorian England is credited with perpetuating the tradition. The tradition dictated that a man was allowed to kiss any woman standing underneath mistletoe, and that bad luck would befall any woman who refused the kiss. One variation on the tradition stated that with each kiss a berry was to be plucked from the mistletoe, and the kissing must stop after all the berries had been removed.
This is a Christmas tradition that I think is really fun and cute. I have been loving this DIY Mistletoe Wreath I made for my house. It only took me 5 minutes to put together and was very inexpensive. Here's how I made it.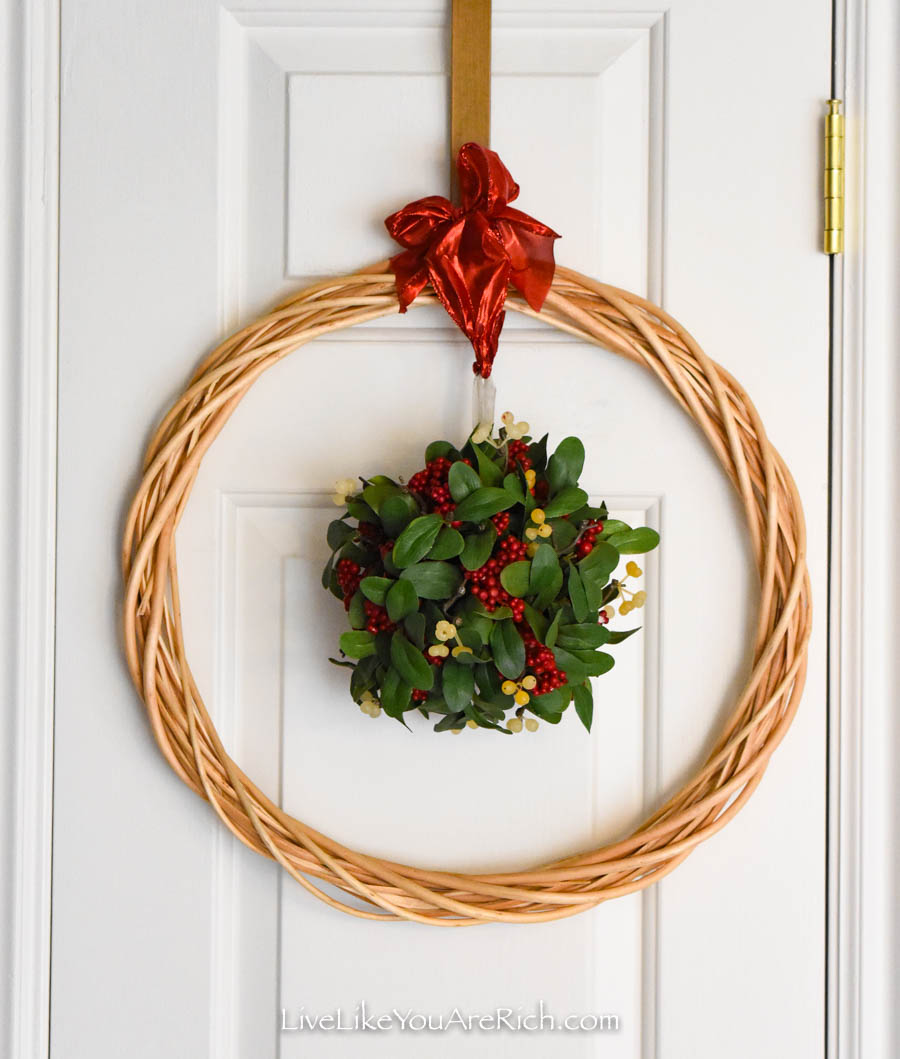 Instructions
I got a 16″ wicker wreath in natural color. Then I bought a ball/ornament of mistletoe. Next, I simply attached the mistletoe ball to the wicker wreath using a ribbon and hung it on my door. Profound I know. I love simplicity.
Supply List
16″ wicker wreath in natural- Can be found in most craft stores. (A white one can be found here.)
Ribbon (I used one similar to this). Although ribbon may not be necessary if the mistletoe already has ribbon on it.
Wreath door hanger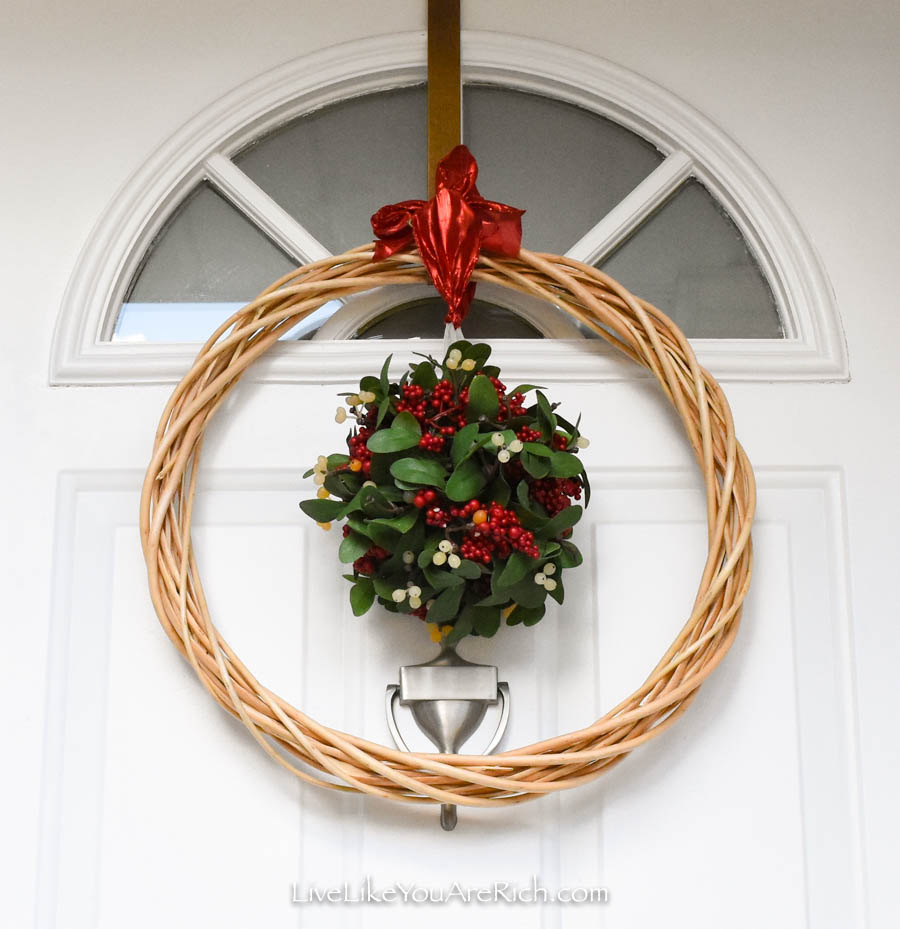 I hope you enjoy your mistletoe wreath as much as I do mine.
Merry Christmas.

For other 'rich living' and DIY tips please subscribe, like me on Facebook, and follow me on Pinterest and Instagram.