Winter is a wonderful time of year. I love to see all of the wreaths, lights, and holiday decor people have or make. Making Christmas Wreaths is something I really enjoy. Yet, because Christmas is such a busy and expensive time of year, I usually like to keep the wreaths I make simple, inexpensive, and quick. This one is no exception. It cost me under $10.00 and took less than 10 minutes to make.
Instructions
First, fluff the pine wreath.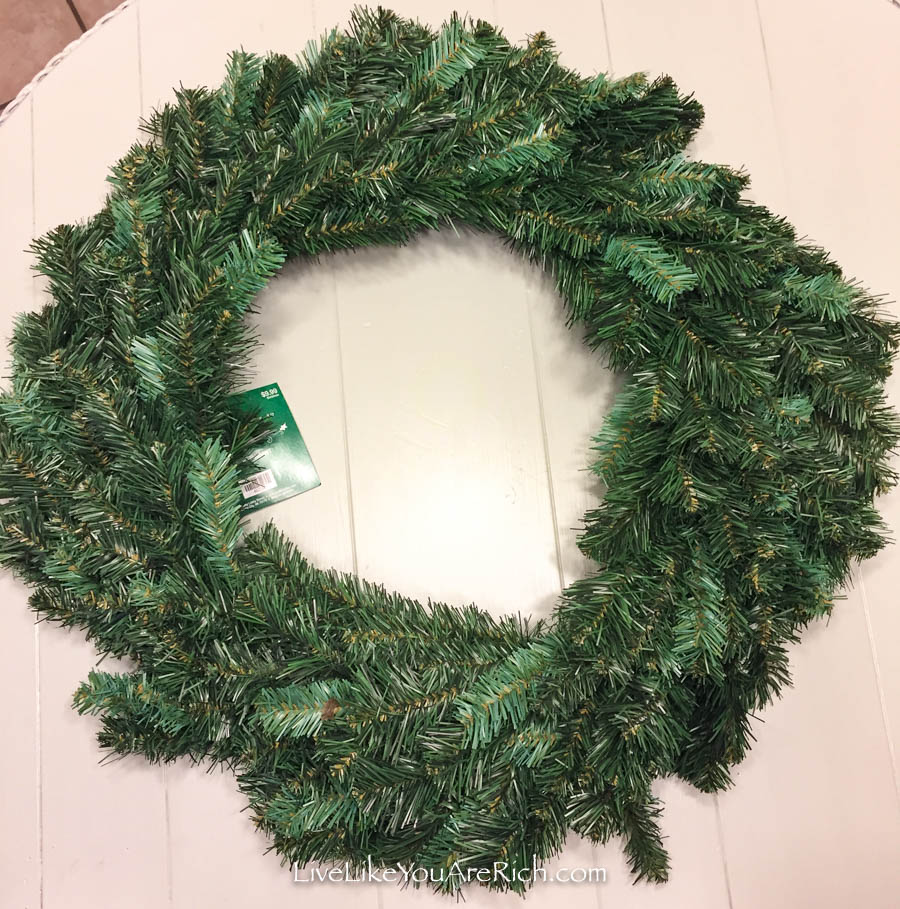 If you want a lit wreath, be sure to buy one that is pre-lit or light yours with a battery light strand before going on to the next step.
Second, wire on holly berries similar to these…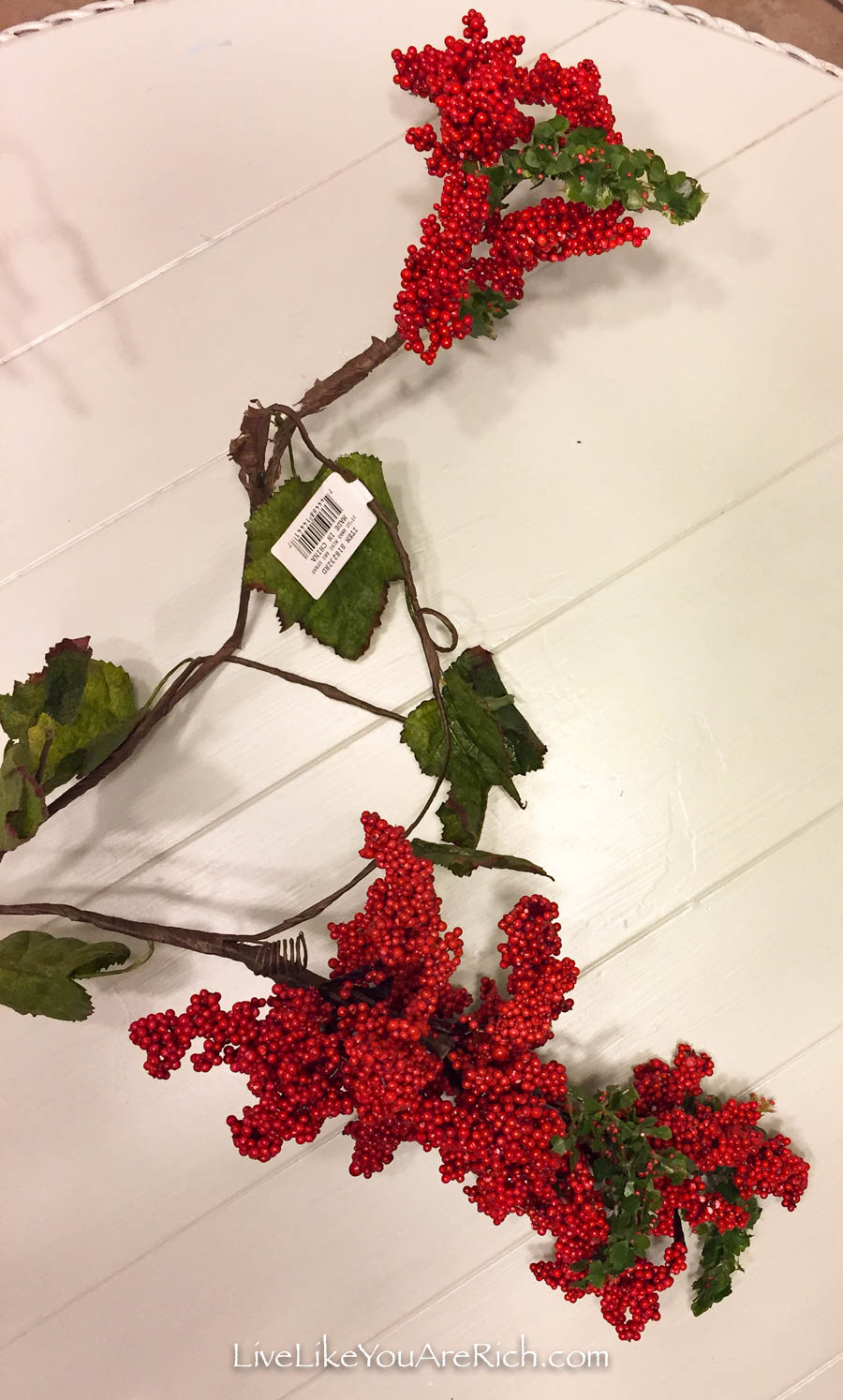 Finally, glue on three snow-tipped pine cones. I found some at a thrift store but you could probably paint a few from outside white or buy them on Amazon here.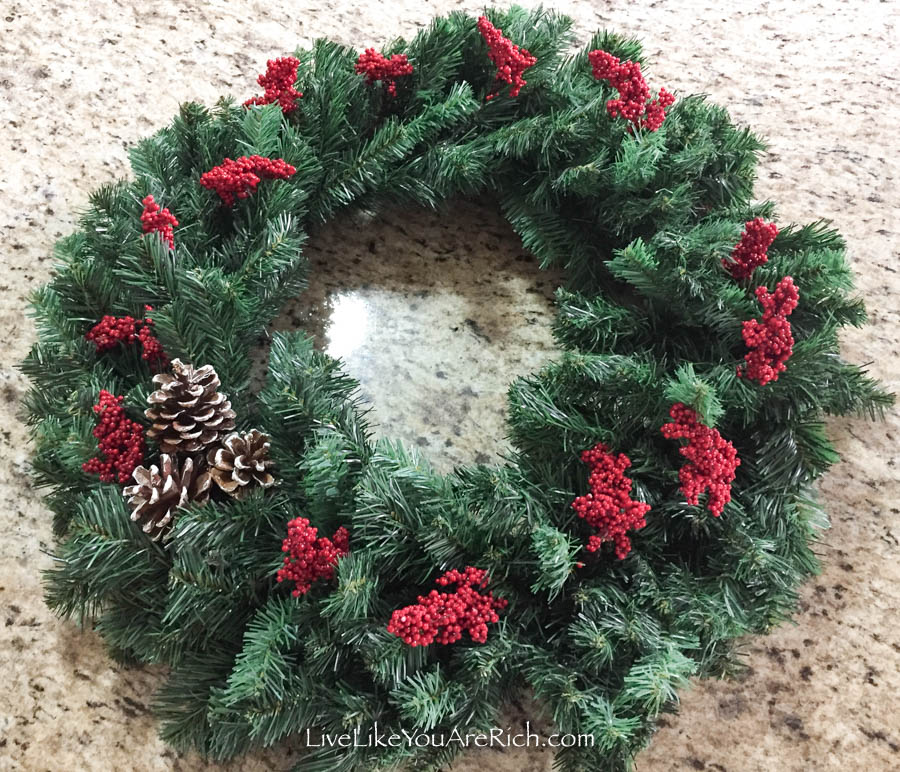 Hang the Christmas Holly Berry Wreath on your door.
See. Simple, quick, and inexpensive.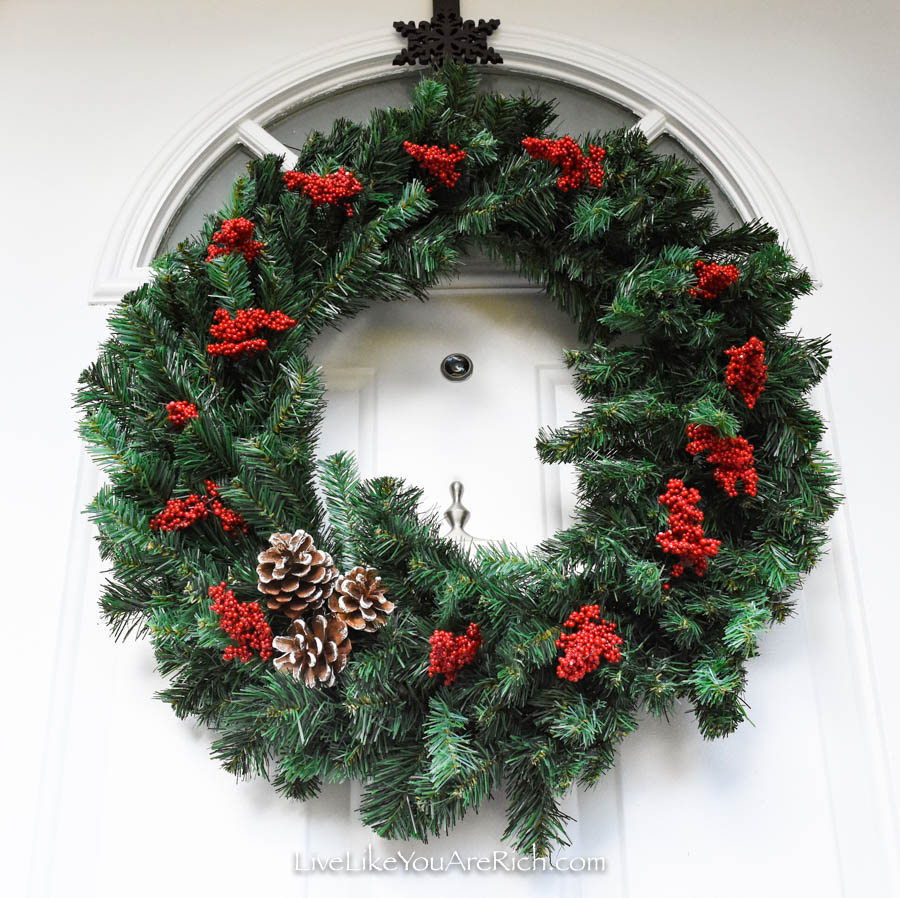 Supply List
Wreath I've seen wreaths like the one we used at Hobby Lobby, JoAnns, etc. for $5.00 (using a coupon or their sale offers).
Snow tipped pine cones (or paint a few from your yard white)
optional- battery-powered wreath light strand
I have been loving my Christmas Holly Berry Wreath.

For other 'living rich' tips and inexpensive crafts, please like me on Facebook and follow me on Pinterest and Instagram.