Elf on the Shelf: Card Players.
Our Elf on the Shelf had a surprise for us when he came back this year (2022).
Our elf, Pepper, brought his sister this year.
The kids were beyond excited.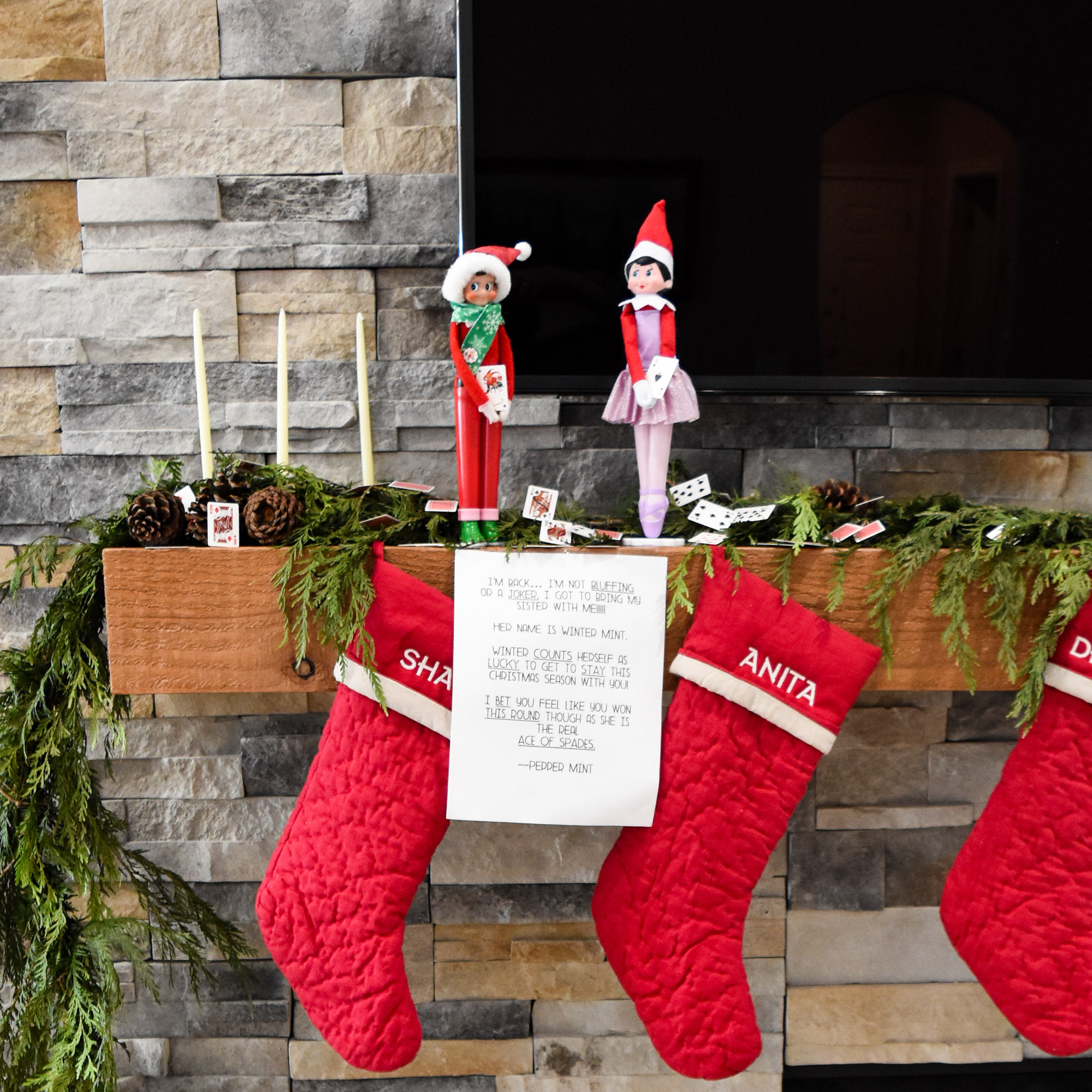 They were each holding a mini card and had sprinkled small and large playing cards on our Christmas mantel and floor.
They left a cute note that uses card jargon in it. It says…
I'm back… I'm not bluffing or a joker, I got to bring my sister with me!!!
Her name is Winter Mint.
Winter COUNTS herself as LUCKY to get to STAY this Christmas Season with you!
I BET you feel like you won this round though as she is the real ACE OF SPADES.
–Pepper Mint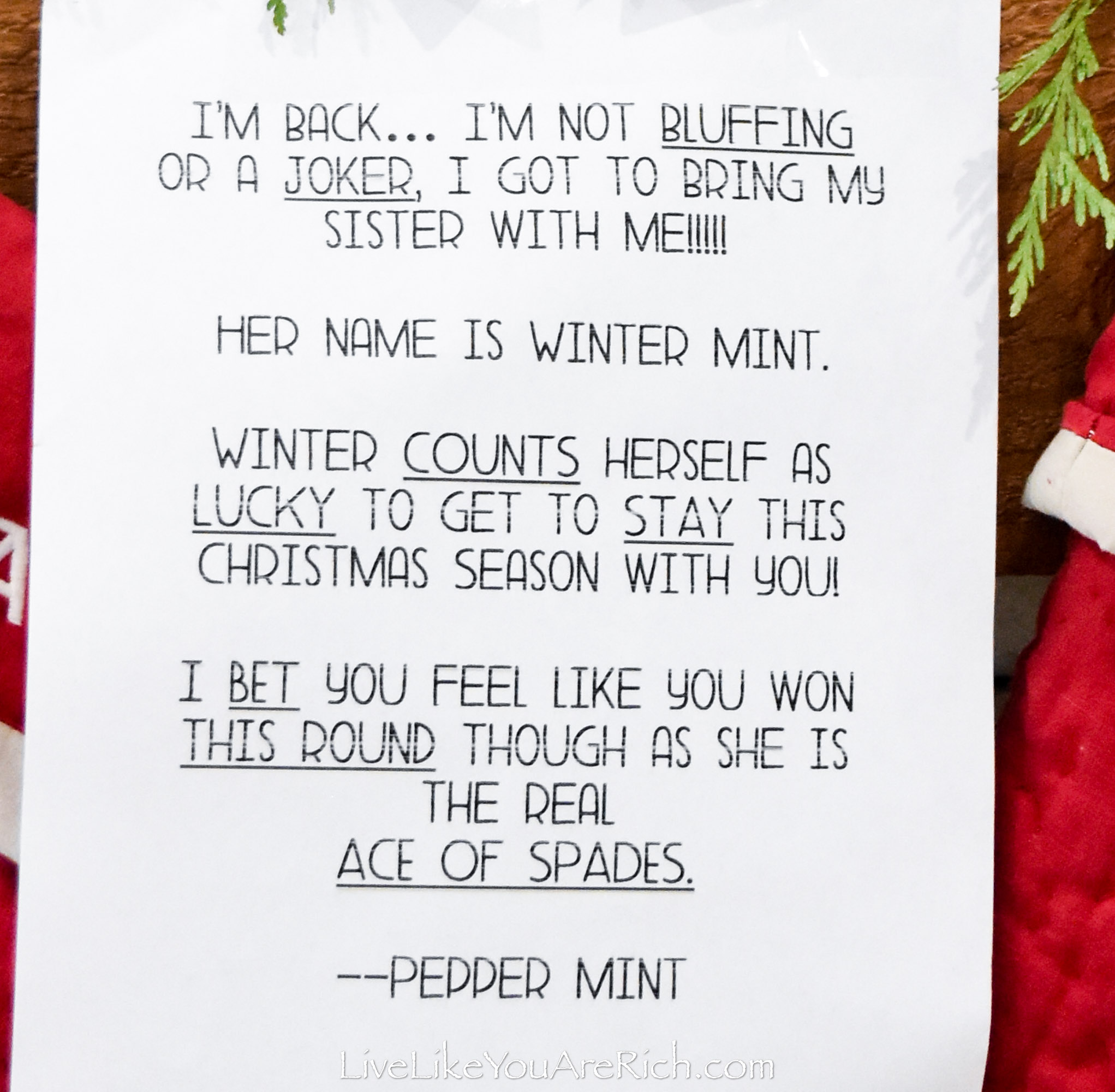 Winter is holding an Ace of Spades.
I explained to the kids that the Ace of Spades is known as the luckiest card in the deck.
Pepper is holding a joker.
I love the detail on these cute mini cards.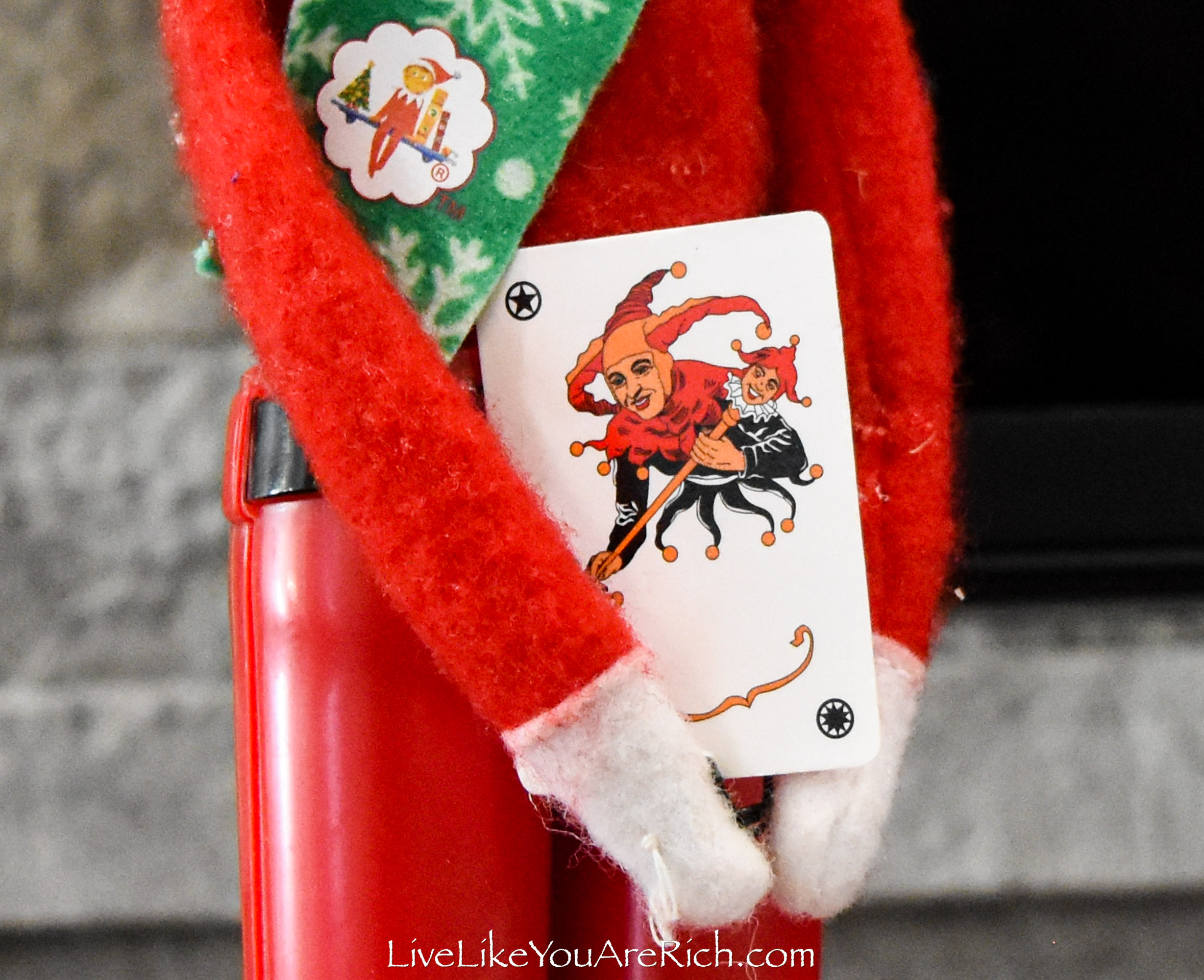 The kids were so excited to have Pepper bring his sister this year and I'm excited too.
Check out the video Elf on the Shelf: Card Players on this post to see more detail.
Supply List for Elf on the Shelf: Card Players
I am guessing that these are the items one would need to replicate this scene…
Elves and their freeze stands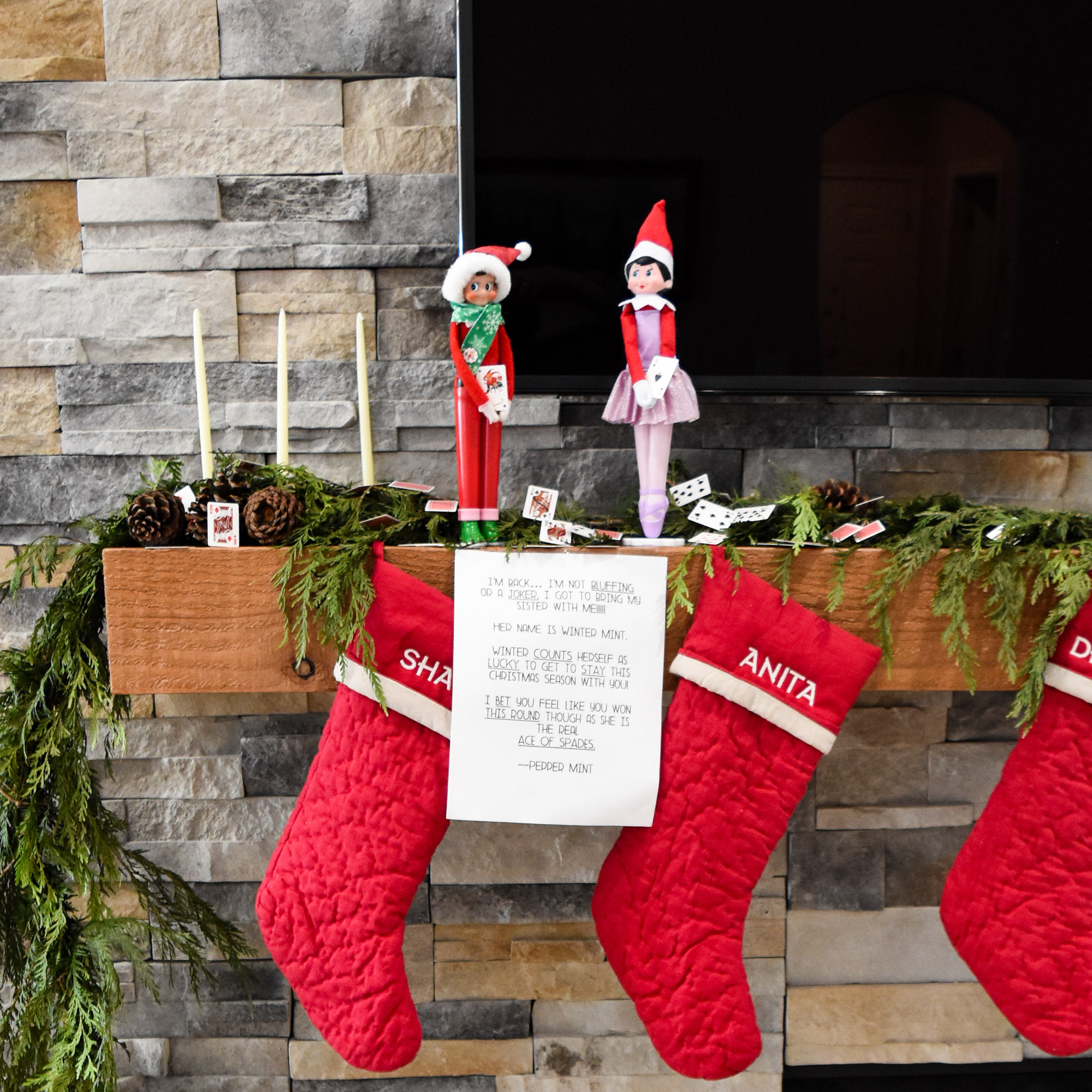 To see more Elf on the Shelf ideas check out this post here. I'll be adding more this December as well.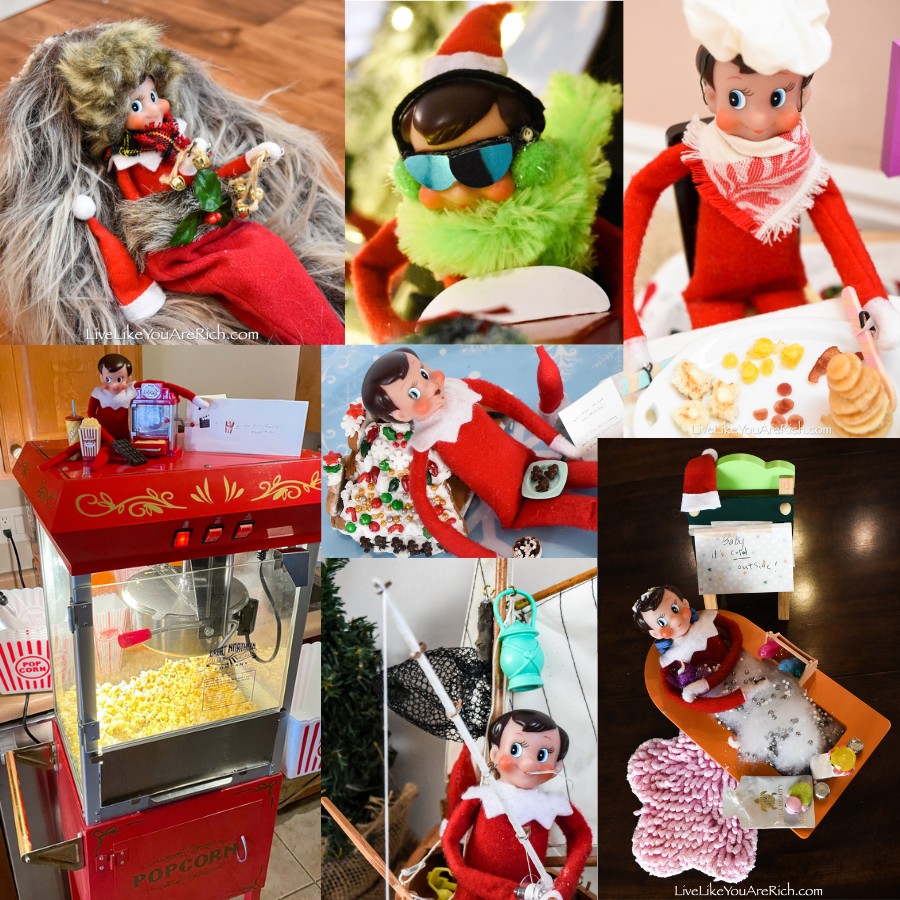 For other 'rich living' and D.I.Y. decor tips please subscribe, like me on Facebook, and follow me on Pinterest and Instagram.