Elf on the Shelf: Pepper's Toy Shop
The morning of this Elf on the Shelf scene was Christmas Eve and we found Pepper Mint, our Elf on the Shelf, in his own shop making toys.
Check out the video to see the details in a different medium…
Thanks to scottholmesmusic.com for the music used in the video.
He left us a note that read…
"Tomorrow is Christmas Eve! Santa needs all elf "Hands on Deck" so I brought my toy shop here" love, Pepper.
Pepper was hard at work all Christmas Eve making toys to help Santa get the nice kids their presents.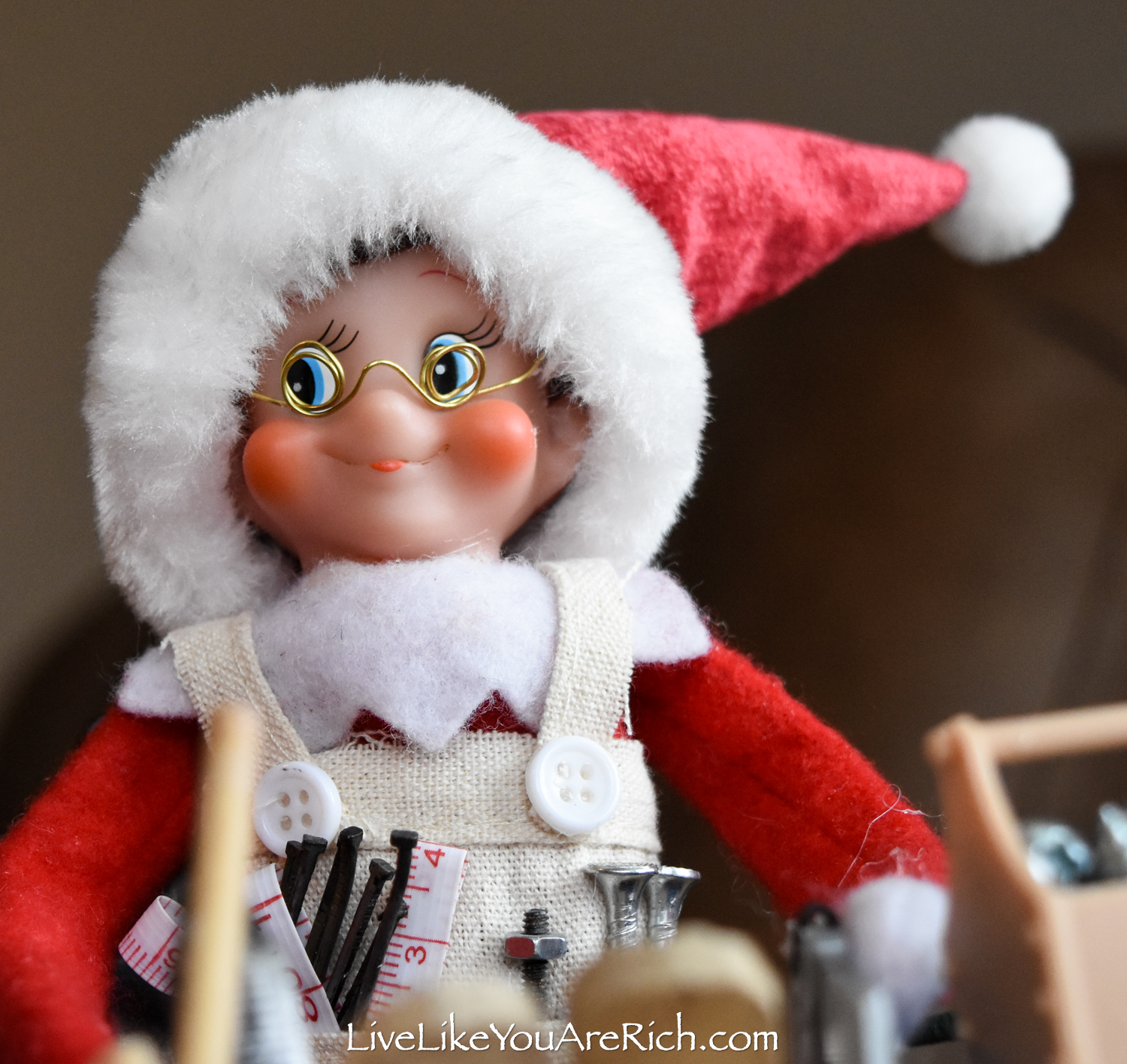 He came from the North Pole really well prepared!
He was dressed in his work overalls,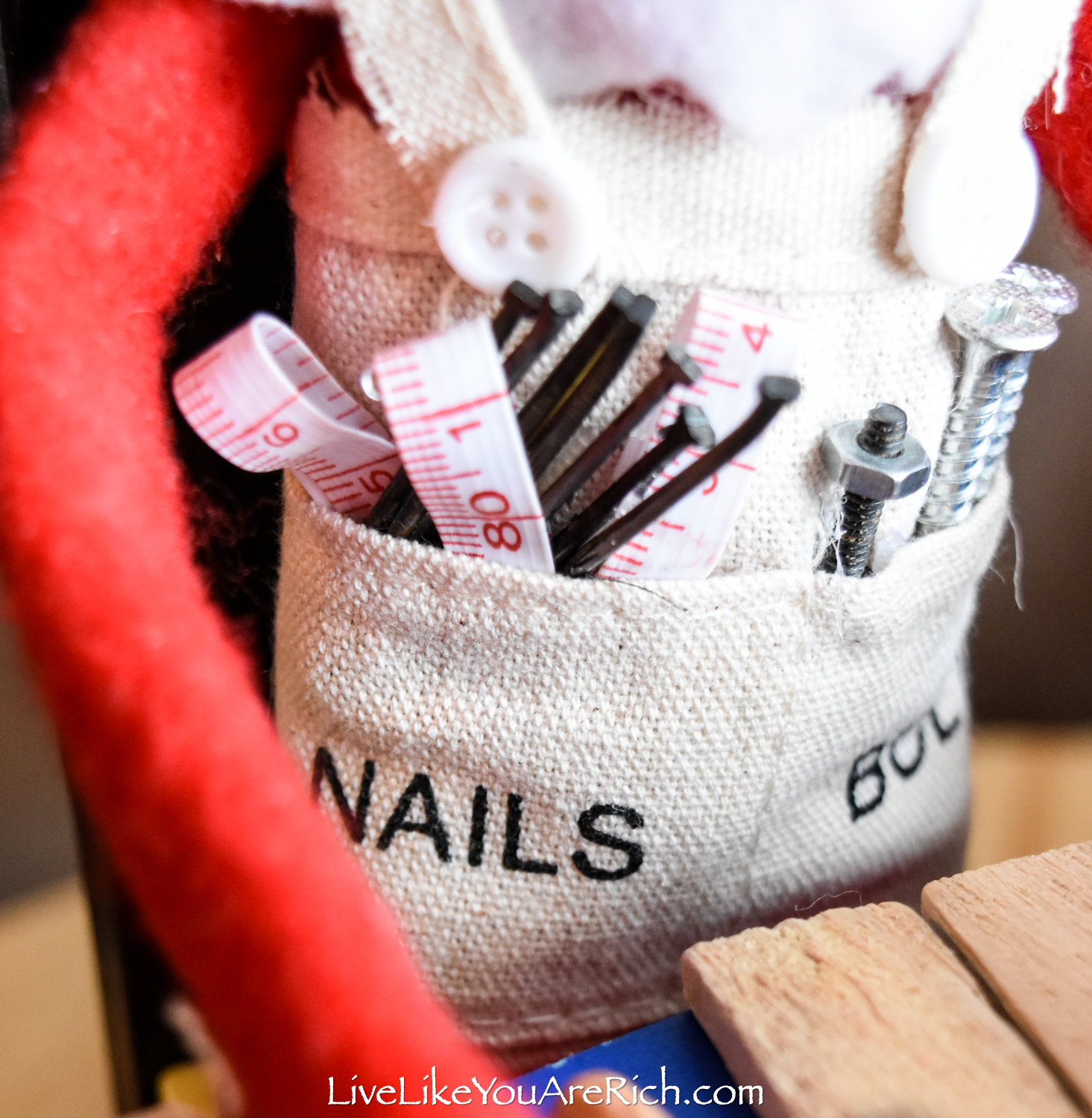 and wearing his comfy hat (the one that apparently he works best in).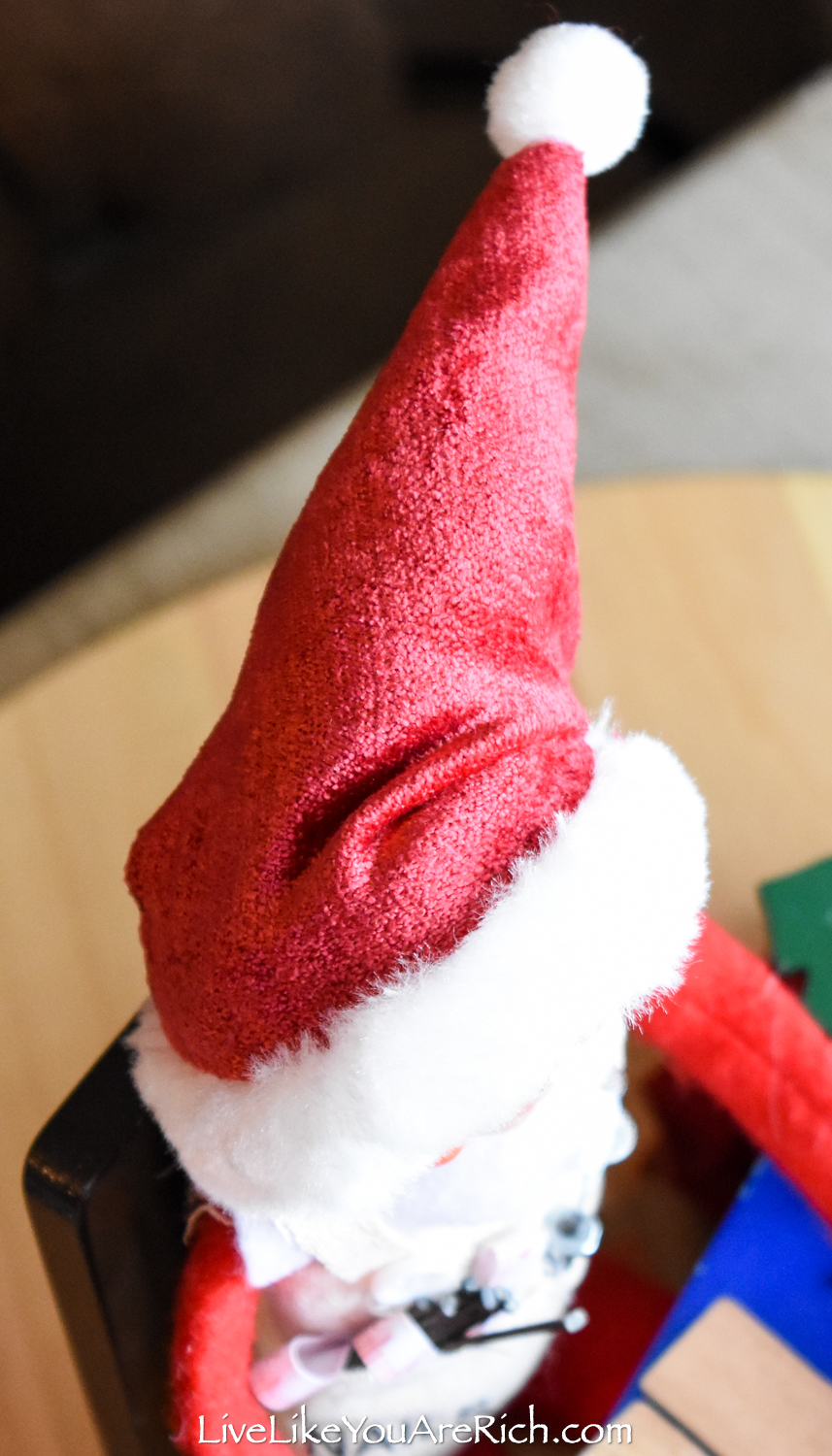 Pepper doesn't have the best eyesight so,
be brought along his toy making magical spectacles.
He had his nails and tape measure in one of the pockets of his overall apron,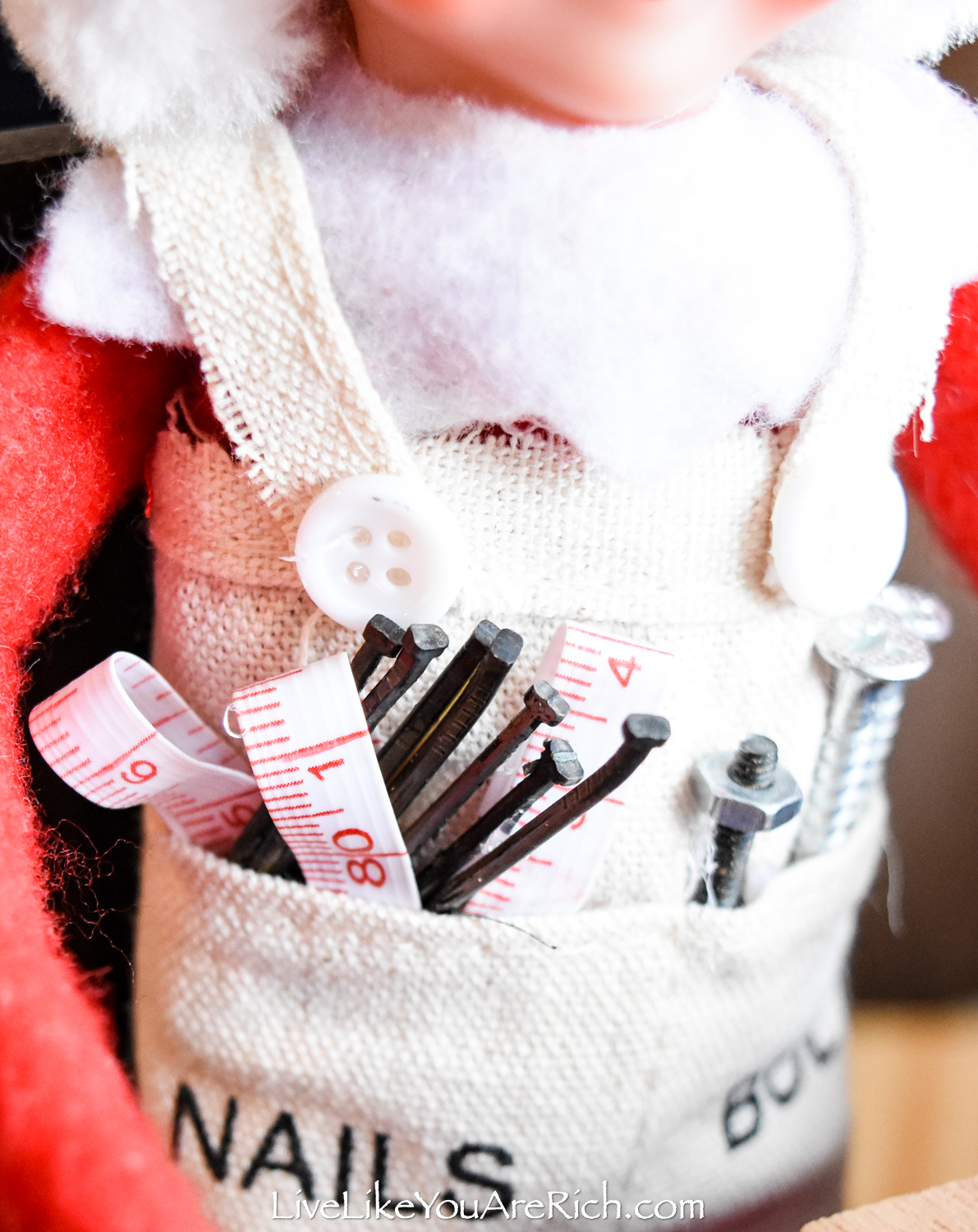 and bolts, nuts and screws in the other.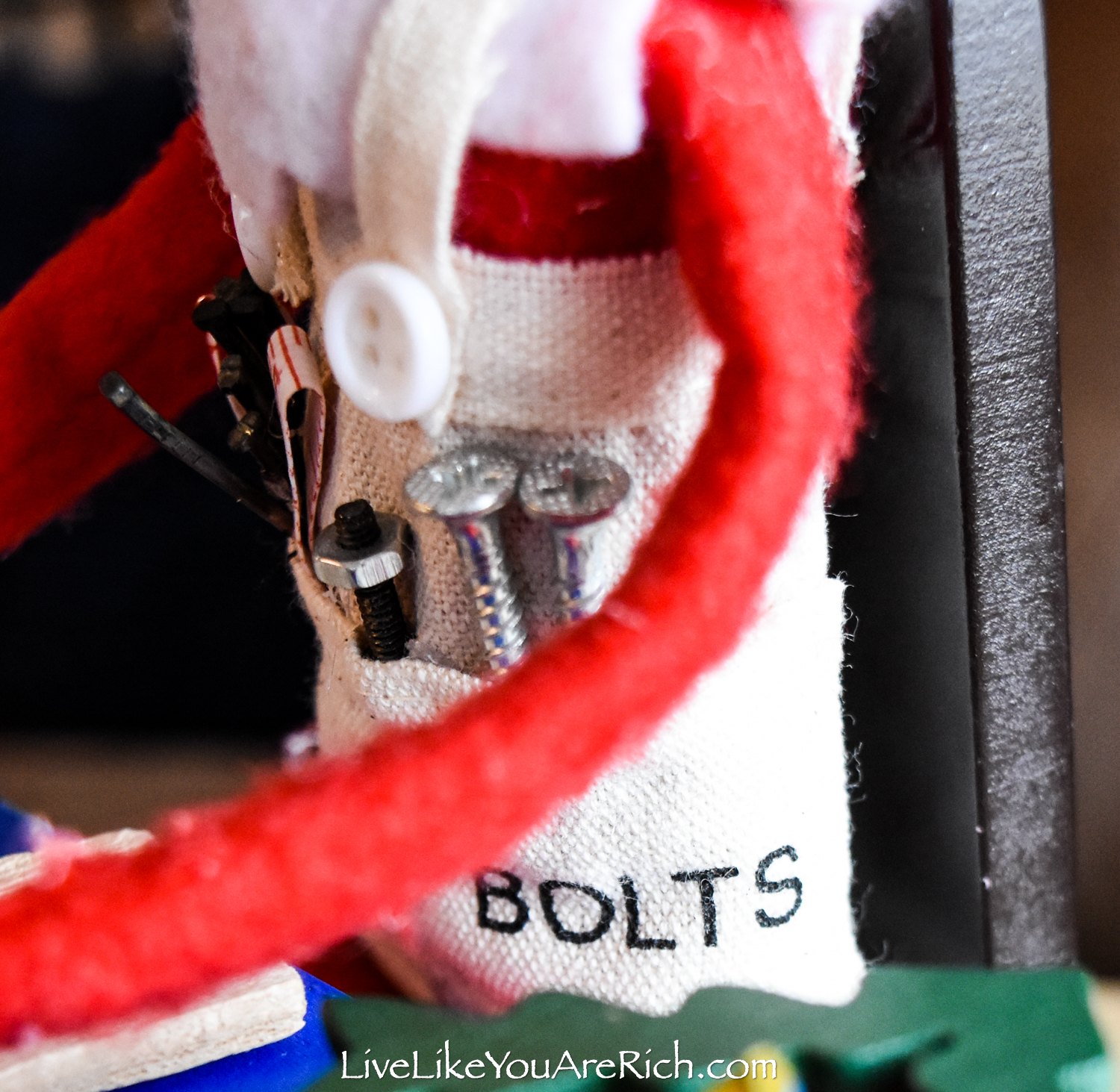 He brought his hammer,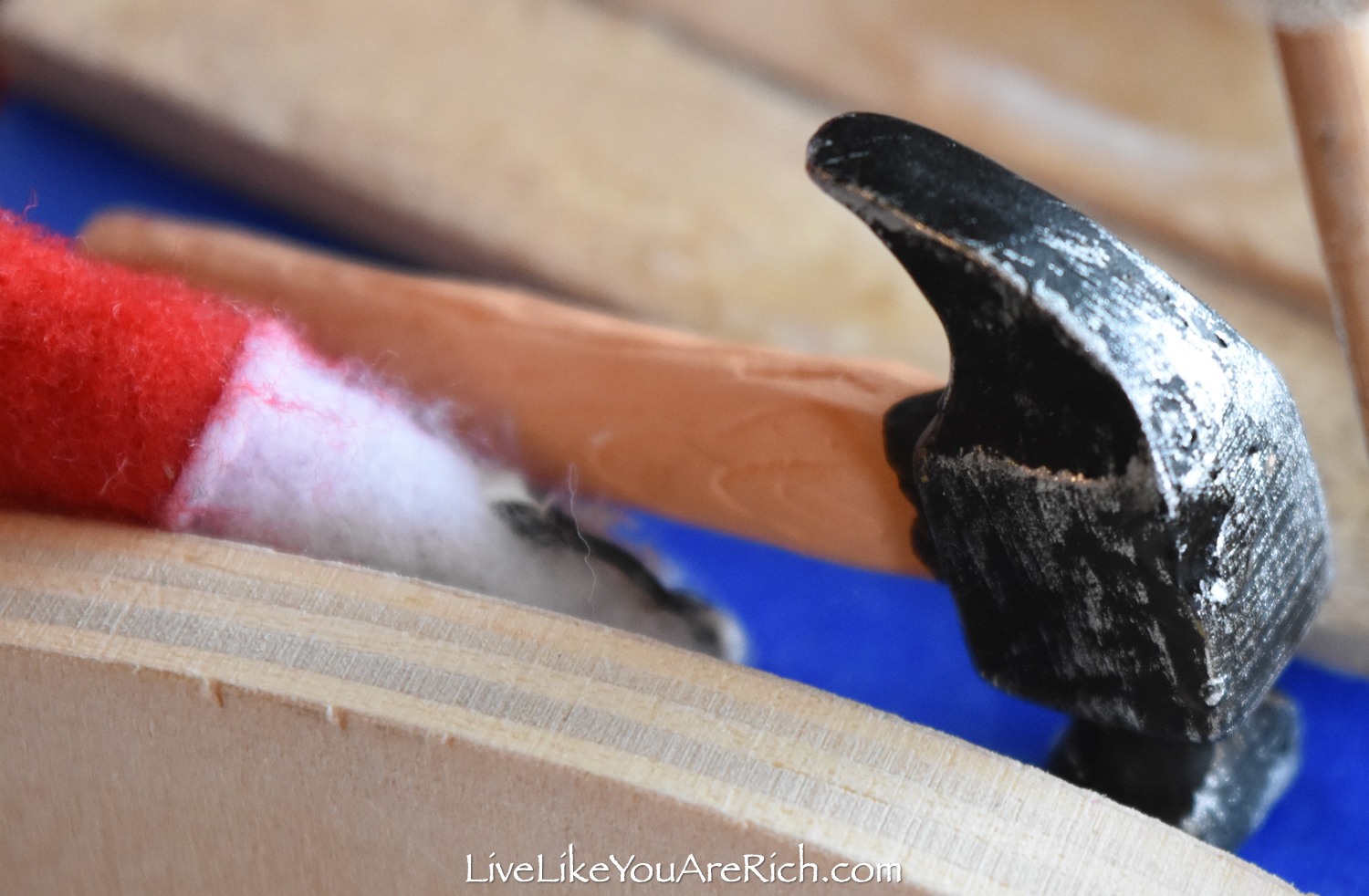 saw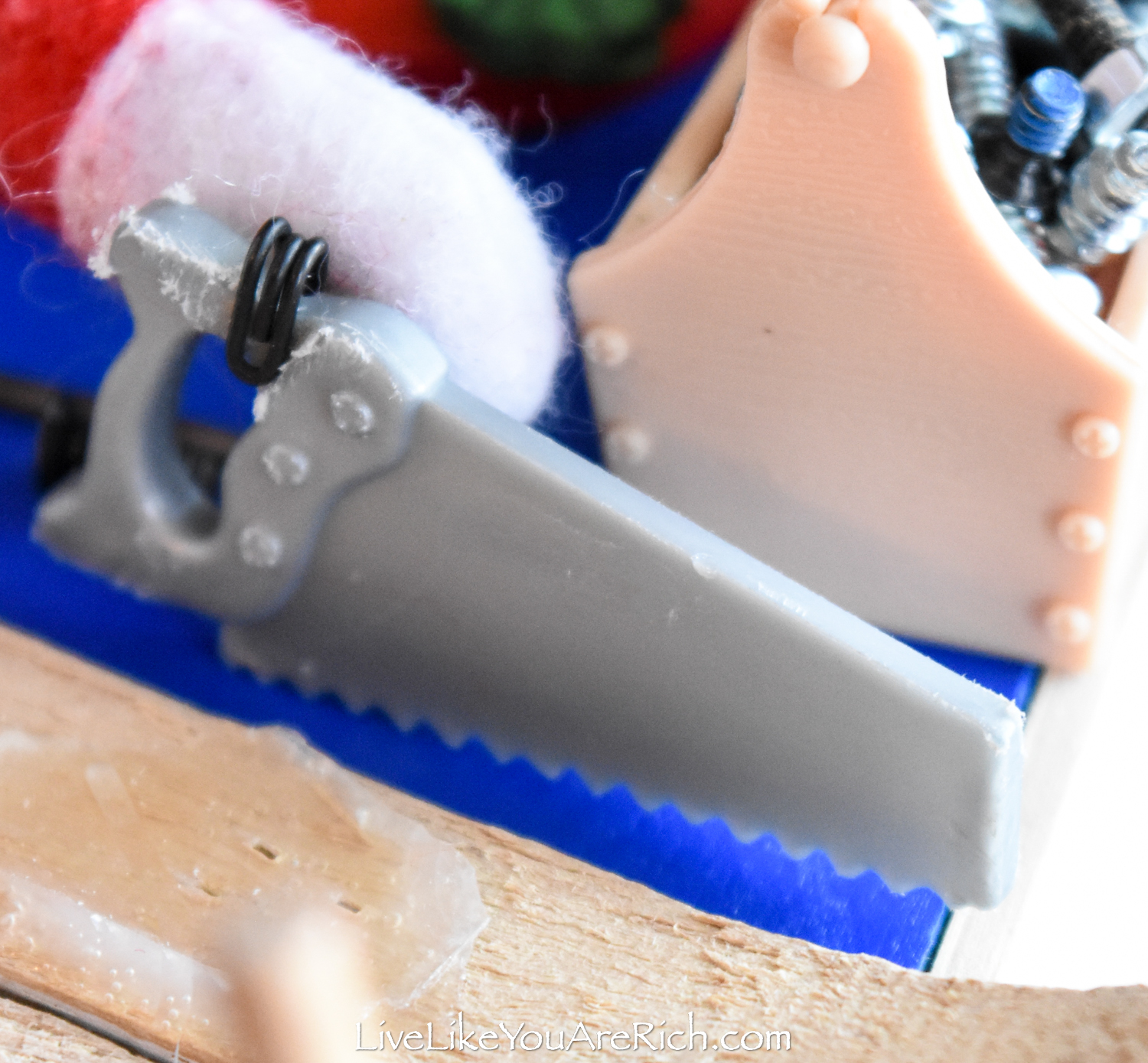 and his tool box was fully equipped with additional hardware and staples.
His sat at his workbench with his high back work chair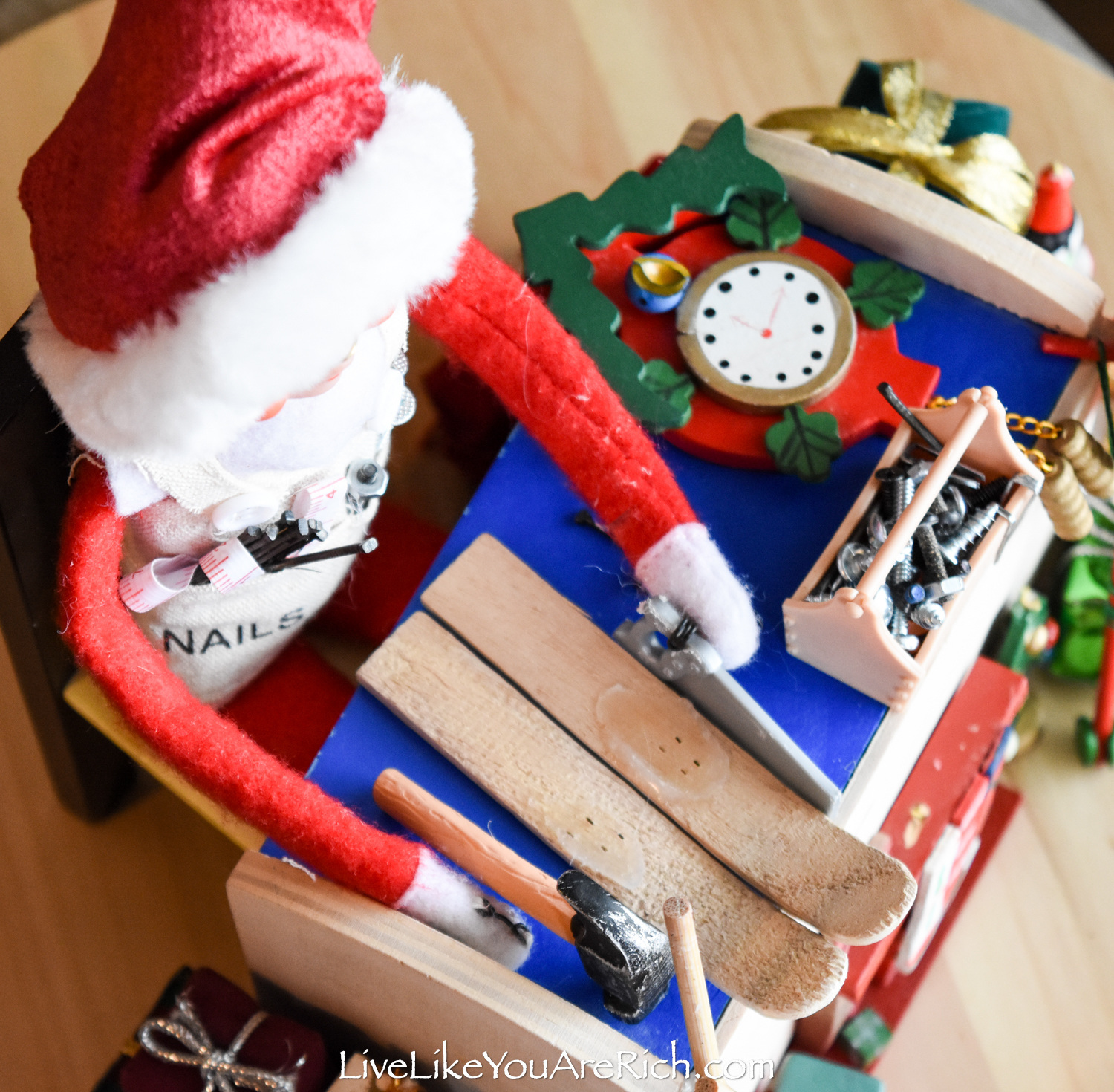 inside his shop.
Pepper's Shop front says, "Toys!" and has goodies in the window. He, like most elves and Santa, has a sweetooth.
entitled, "Pepper's Shop Toys!"
Today it looked like he was working on putting bindings onto some mini ski boards.

It looks as though his ski poles were recently made.
He also made a Coo-Coo Clock
With a bird detail,
a cute Christmas stocking fireplace scene for a nursery,
a jack-in-the-box,
a rocking horse,
a nutcracker,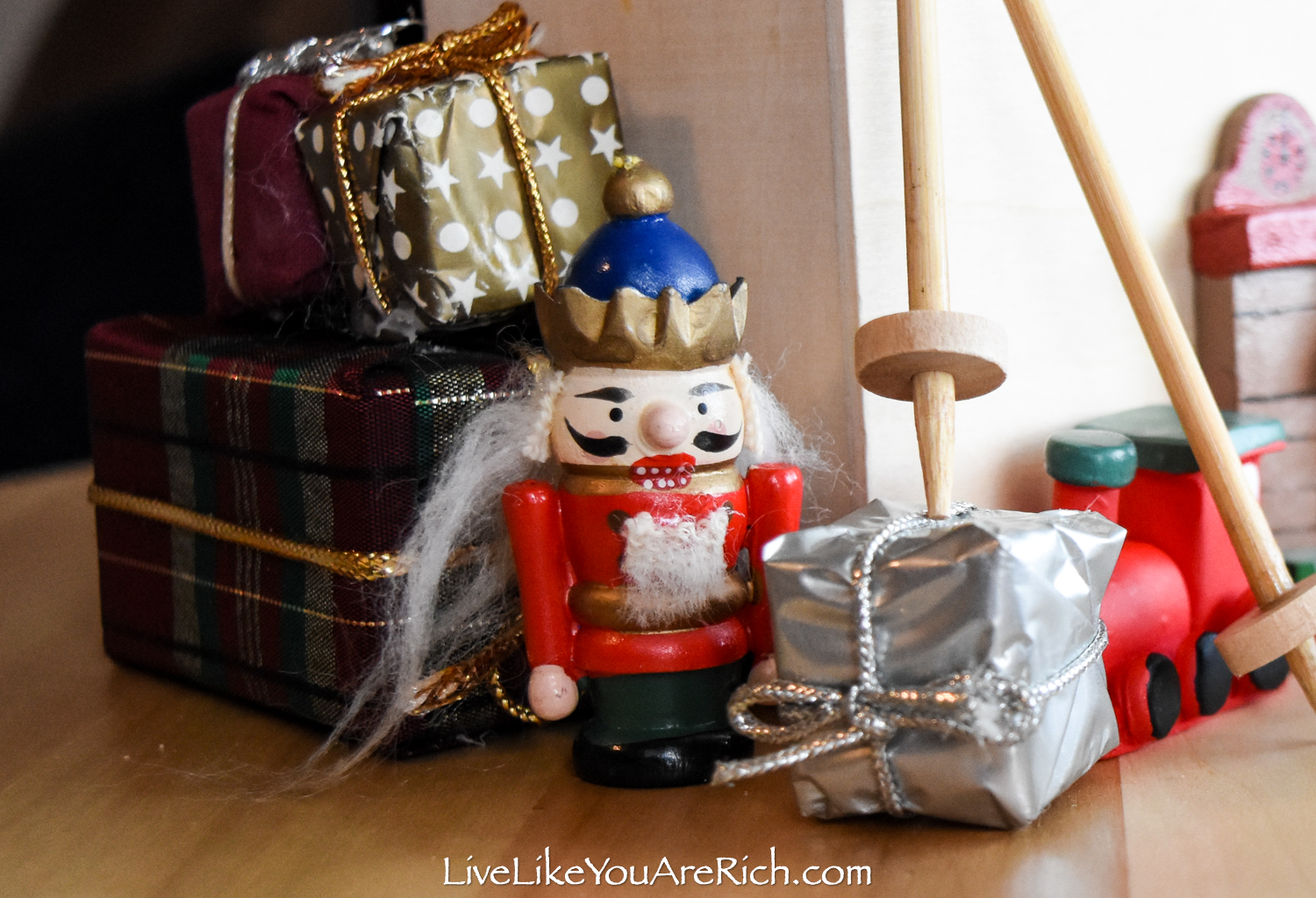 a couple of trains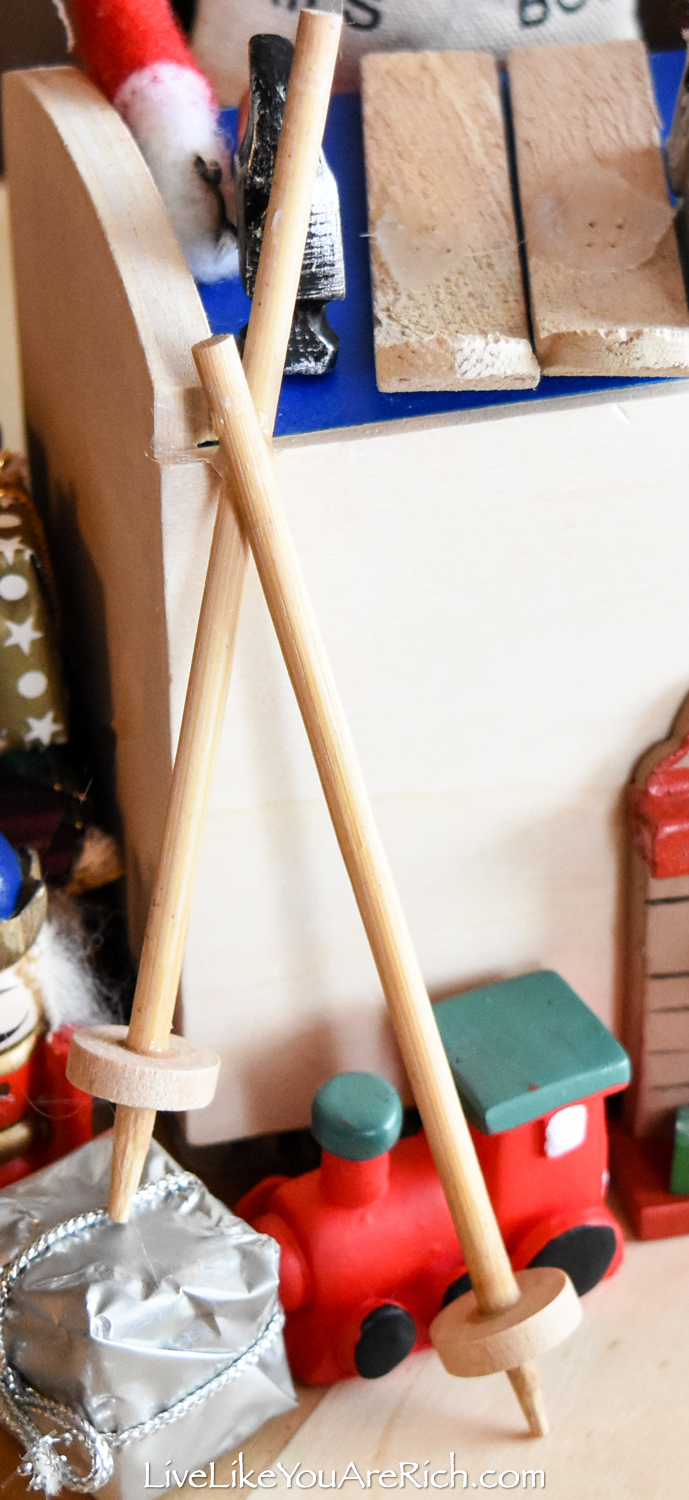 and a couple of train cars.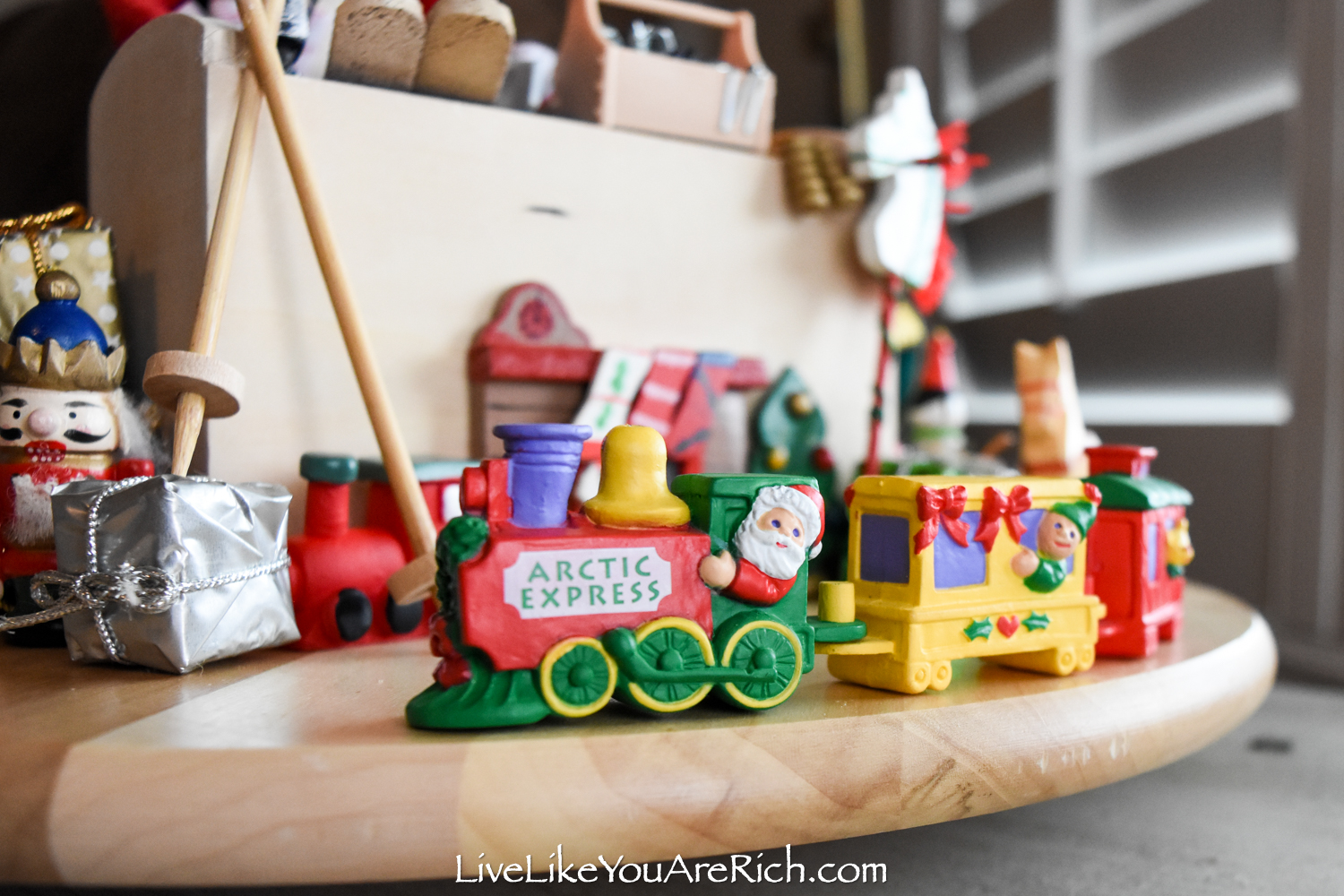 Pepper also made
a hobby horse
I just LOVE the details on this hobby horse!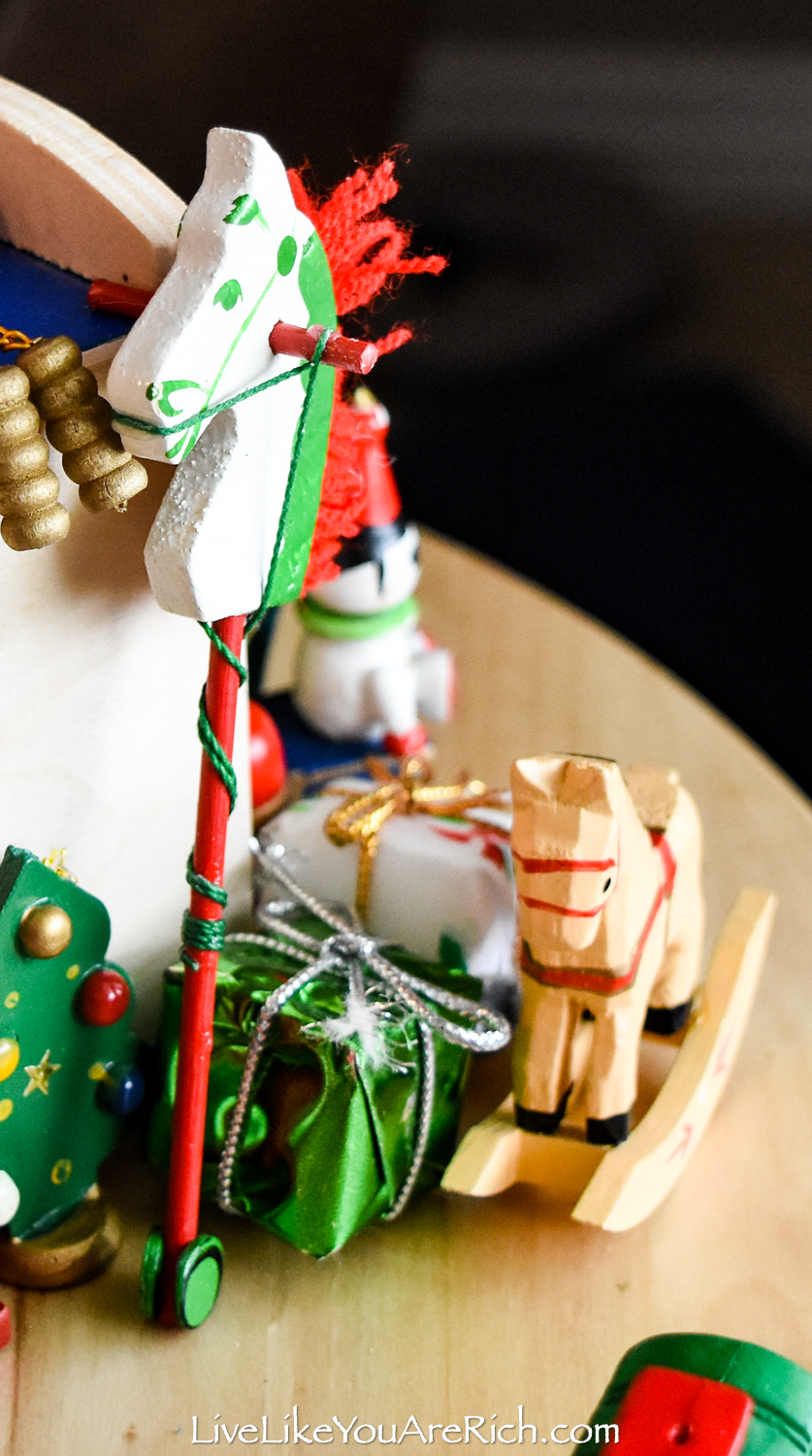 He crafted a small wooden Christmas tree,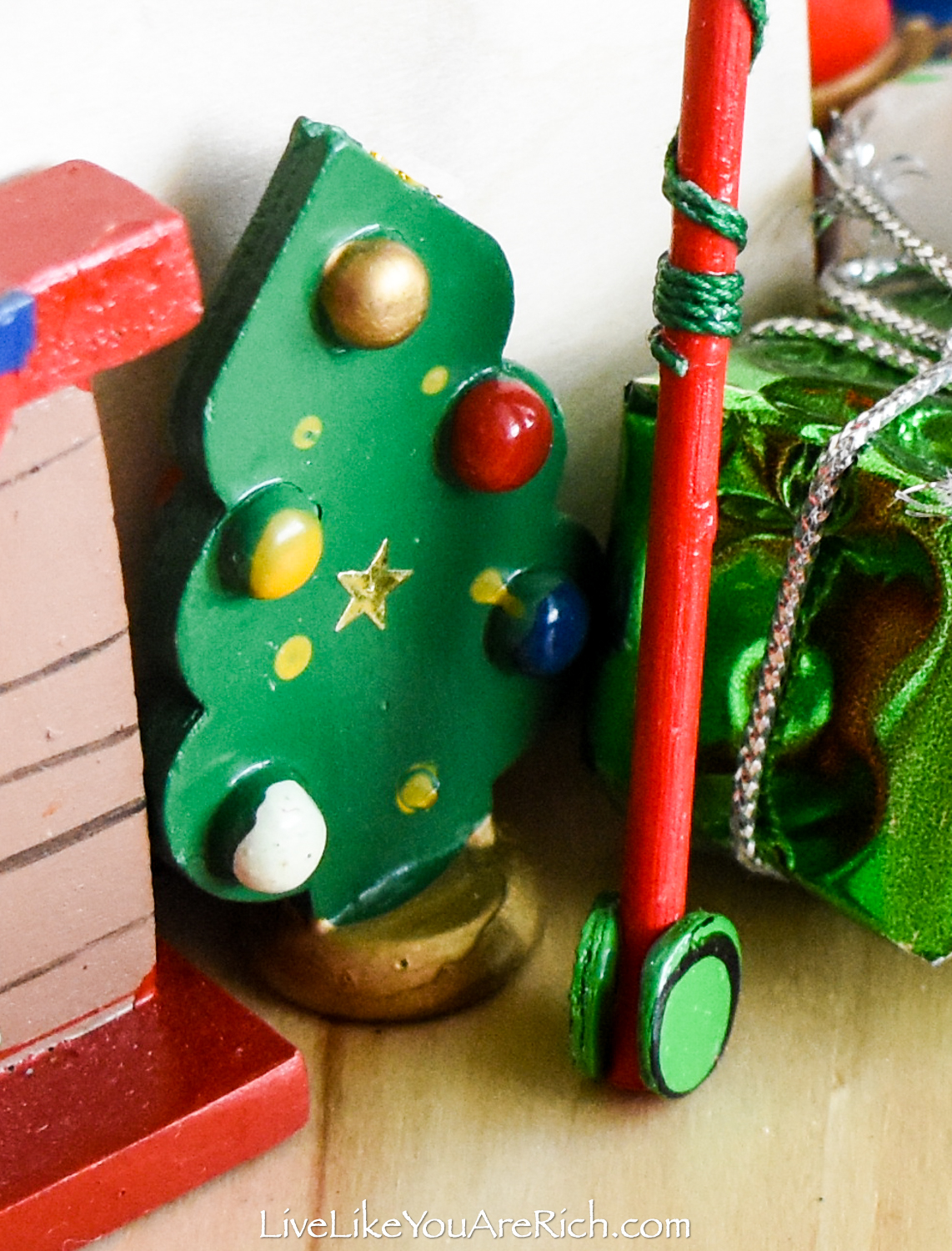 and he made many other toys that he had already wrapped as well. I wonder what's inside!
He's pretty handy!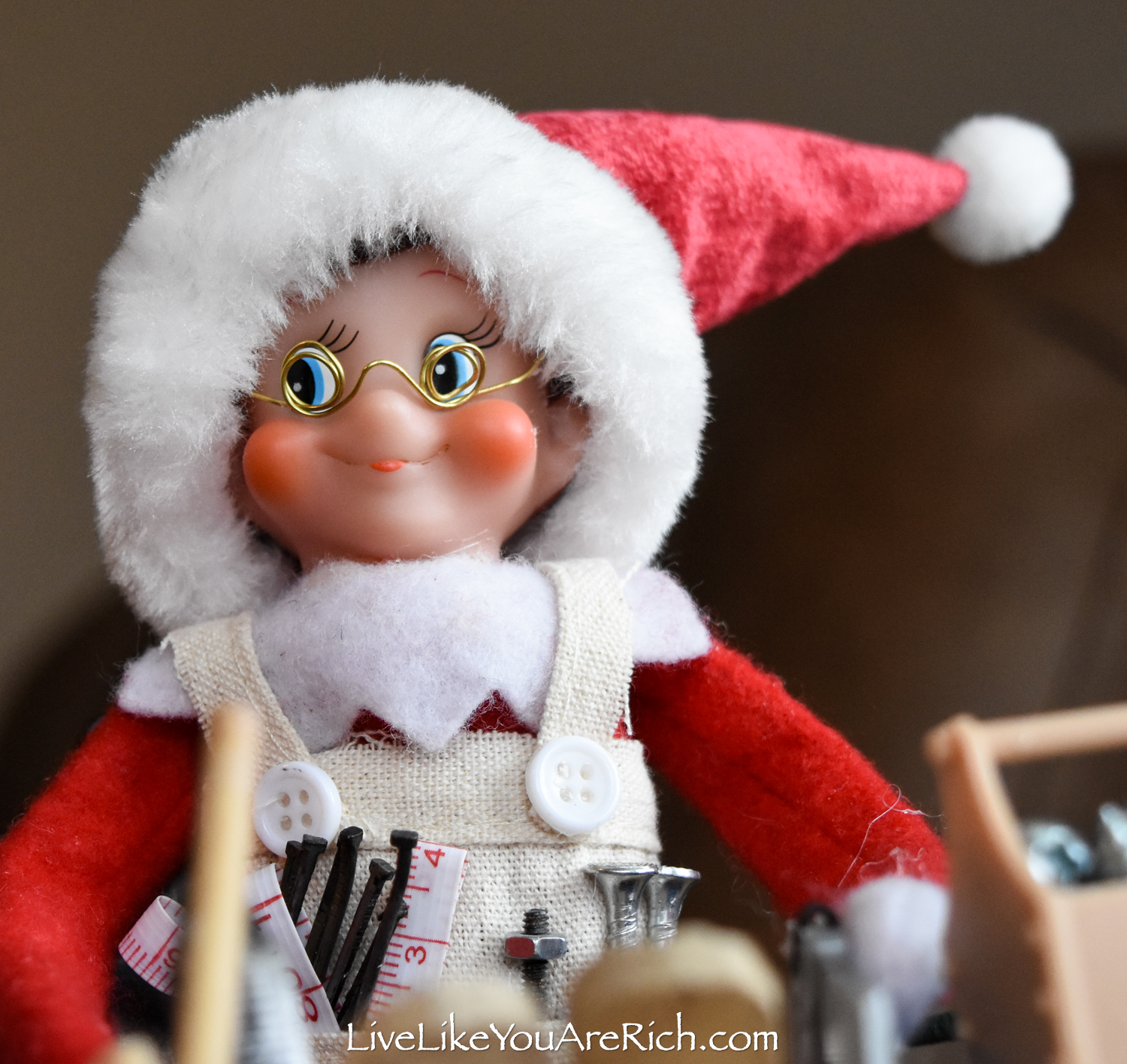 It looks like Pepper still has chocolate on his lips, which makes sense considering he loves chocolate and has plenty in his shop. As a hardworking toy elf he has to keep his energy up.
Supply List for Elf on the Shelf: Pepper's Toy Shop
Santa hat for Elf on the Shelf
spectacles gold wire wrapped and bent into shape
apron, white burlap fabric. Make 2 pockets by sewing or using a hot glue gun. Cut out two strips for straps attach over the shoulders with tiny white buttons to represent overall straps
paint nails and bolts in black on the pockets of the apron
Kid Kraft So Chic Dollhouse desk and chair
tiny measuring tape
finish nails separated and distressed to look real. My husband hammered and burned/charred them for me.
Pepper took the following ornaments off of my German Christmas Tree and cut off the ornament hangers to them. I can reattach with hot glue if desired:
Wood Train ornaments and train cars
I found almost all of the ornaments/ items Pepper used in this scene for $1.50 total at a thrift store in a little bag. So, I'd check eBay, Etsy, local classifieds, Amazon, garage sales, and thrift stores for similar wood ornaments if you'd like to get some.
rocking horse
fireplace scene
hobby horse
Jack in the box
Christmas tree
bell
Pepper took pre-wrapped presents out of my Santa figures holding bags of gifts but these are just foam cubes wrapped in wrapping paper and string.
Hammer came from Santa doll
Saw & tool box, (Barbie Chelsea can be career doll set)
mini ski boards and poles came from Santa ornament. I can add them back on if desired. I love hot/warm glue because things can be glued and taken off with very little damage done.
pop out birthday card with a cafe on it. Pepper decorated it with Christmas stickers to make it Pepper's Shop sign.
My kids were so excited about the details on this Elf on the Shelf: Pepper's Toy Shop.

For other 'rich living' and D.I.Y. decor tips please subscribe, like me on Facebook, and follow me on Pinterest and Instagram.