Elf on the Shelf: Balloon Basket has our elf, Pepper Mint, in a floating balloon basket carrying lots of toys for good girls and boys.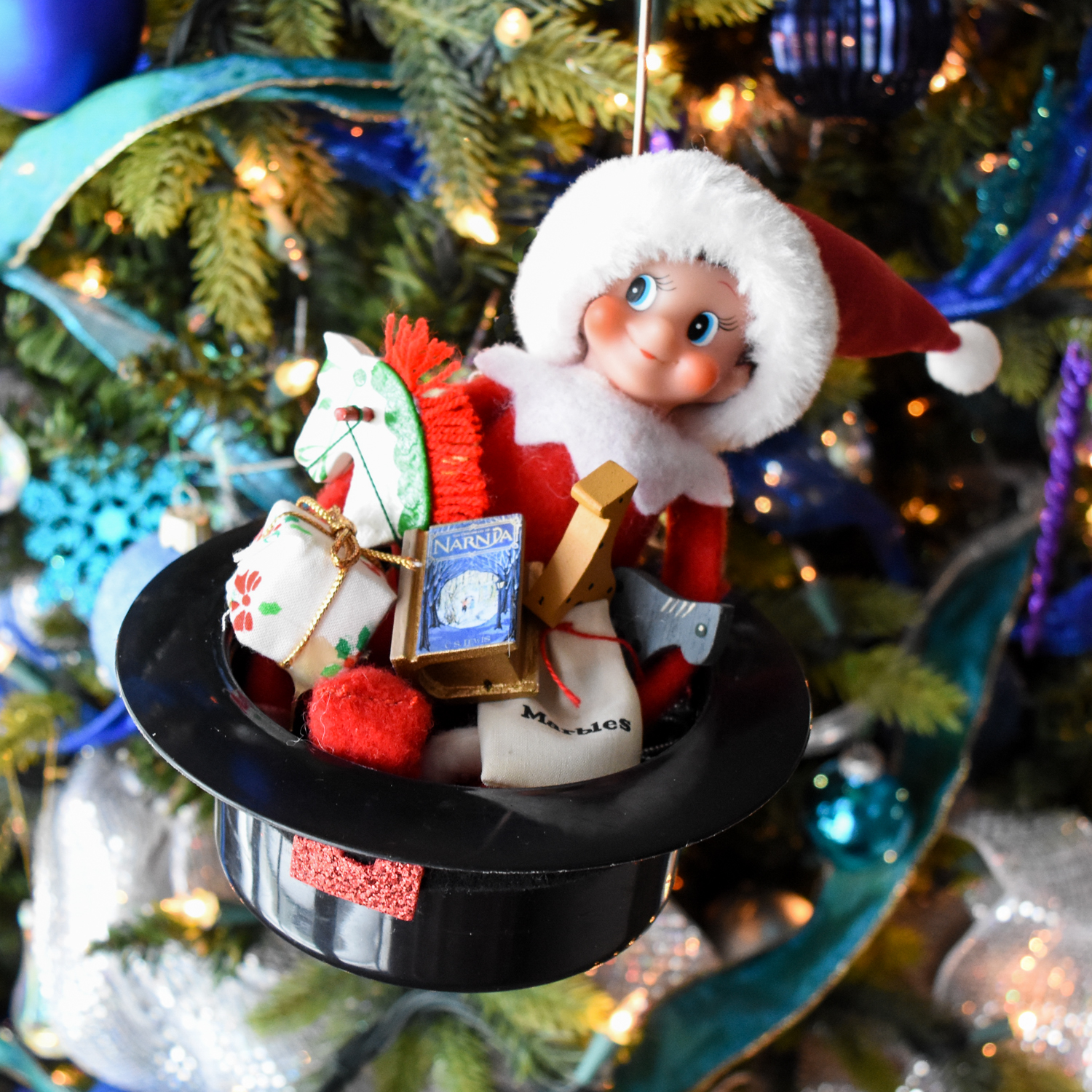 This morning we woke up and Pepper, our Elf on the Shelf, was pretty easy to spot.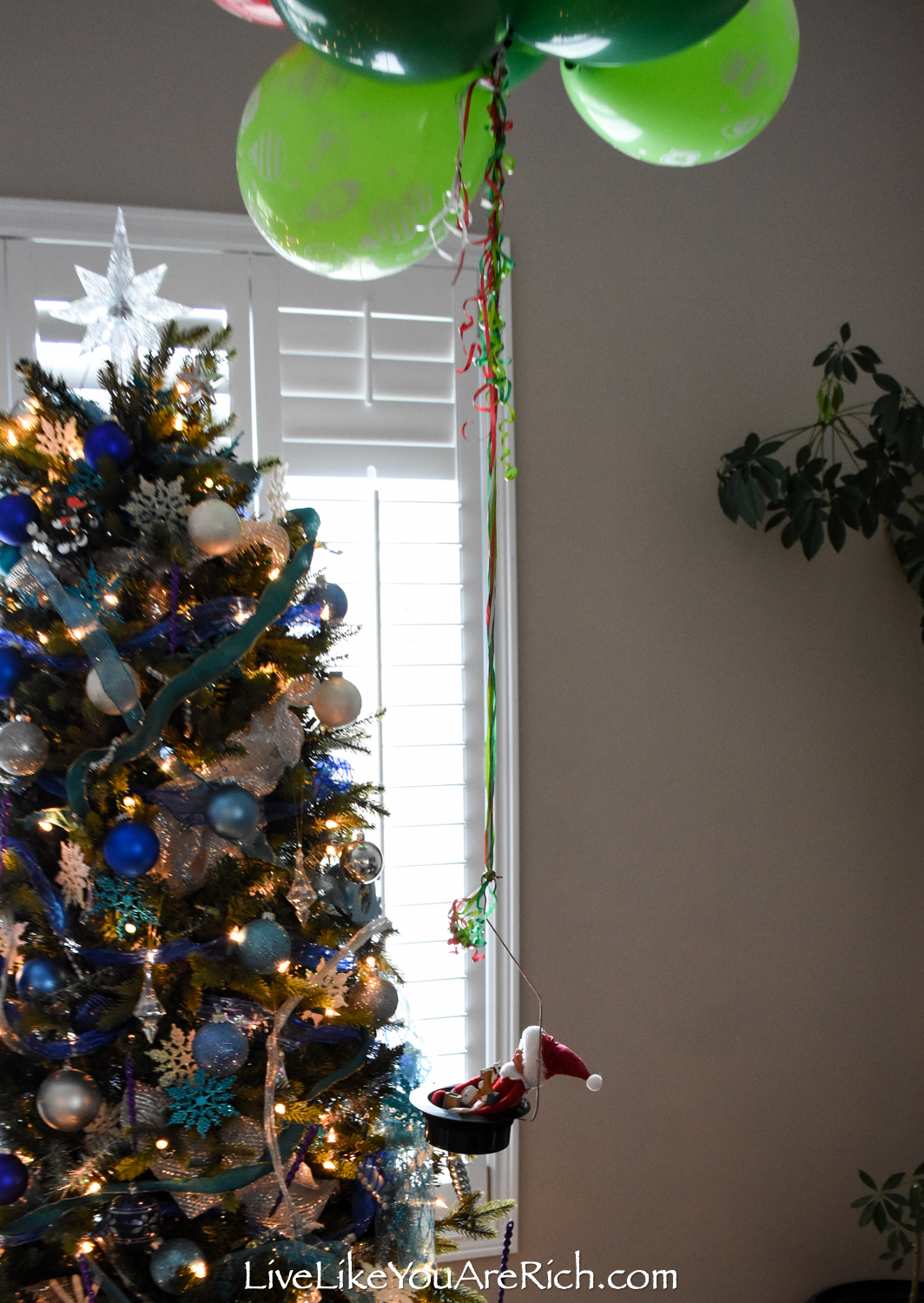 He was floating in a top hat basket. The hat came from our Snowman building kit.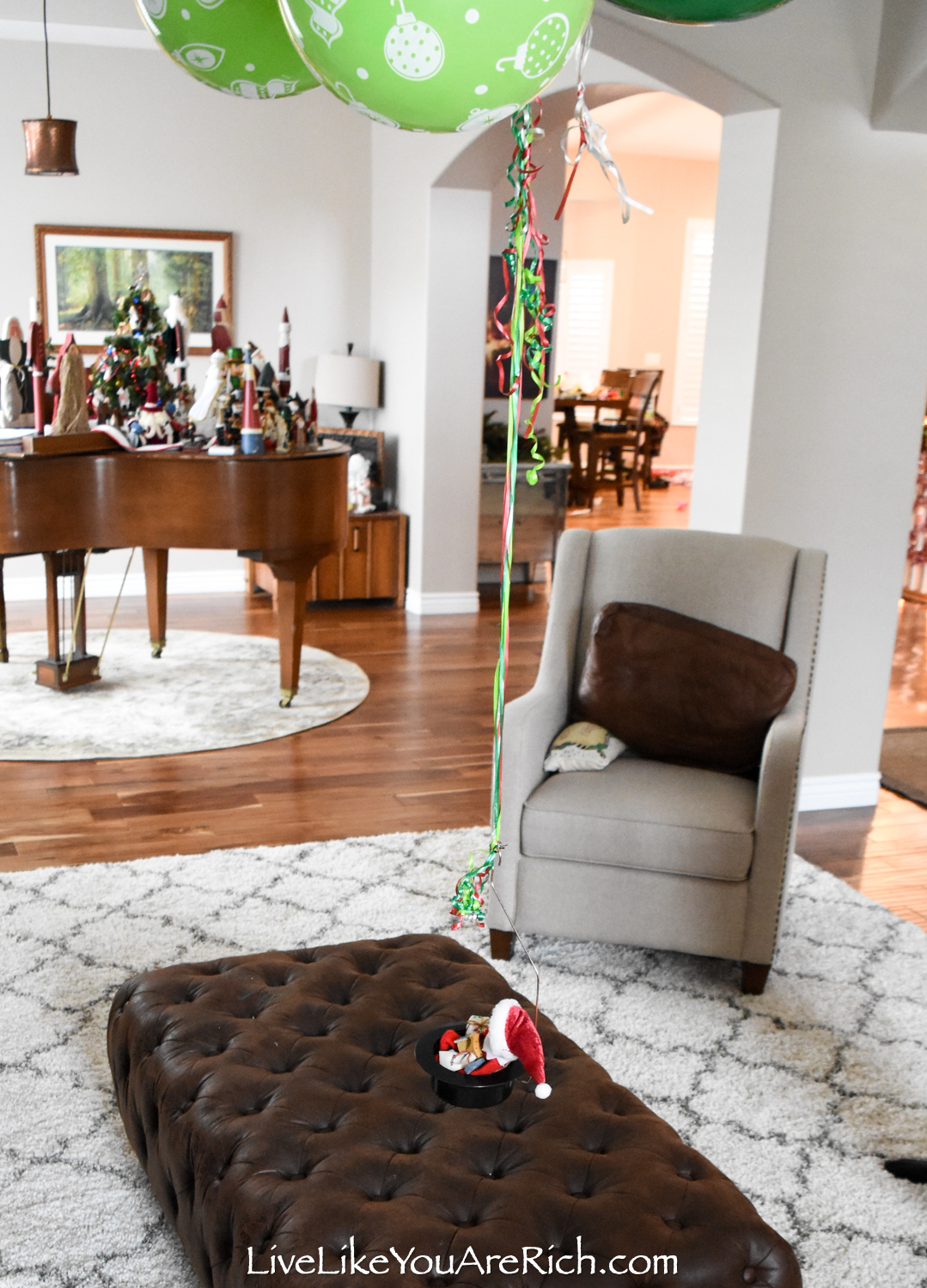 He was carrying a lot of toys for good girls and boys with him.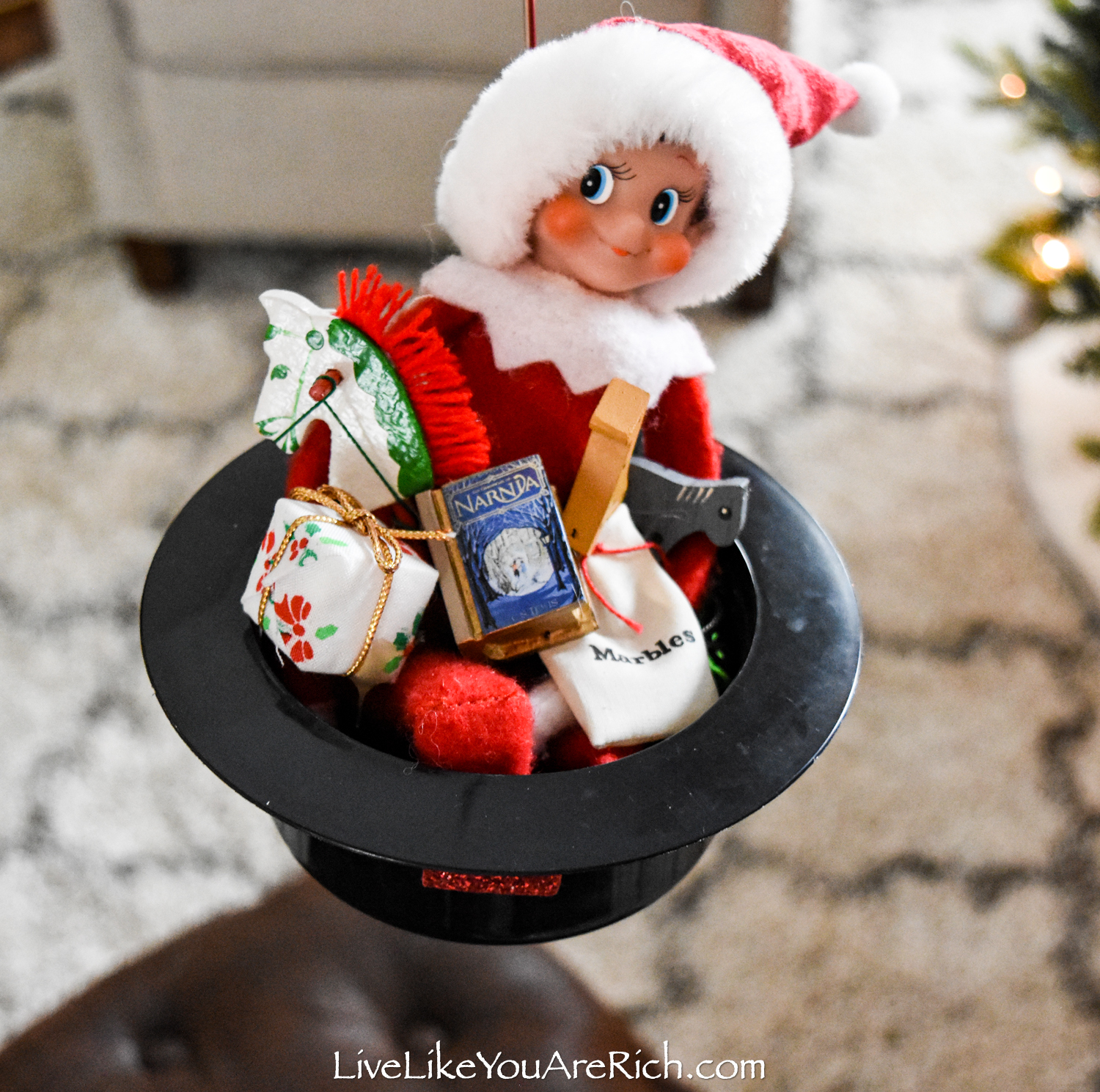 He had a hobby horse, a Chronicles of Narnia book, marbles, toy animals, presents, and more.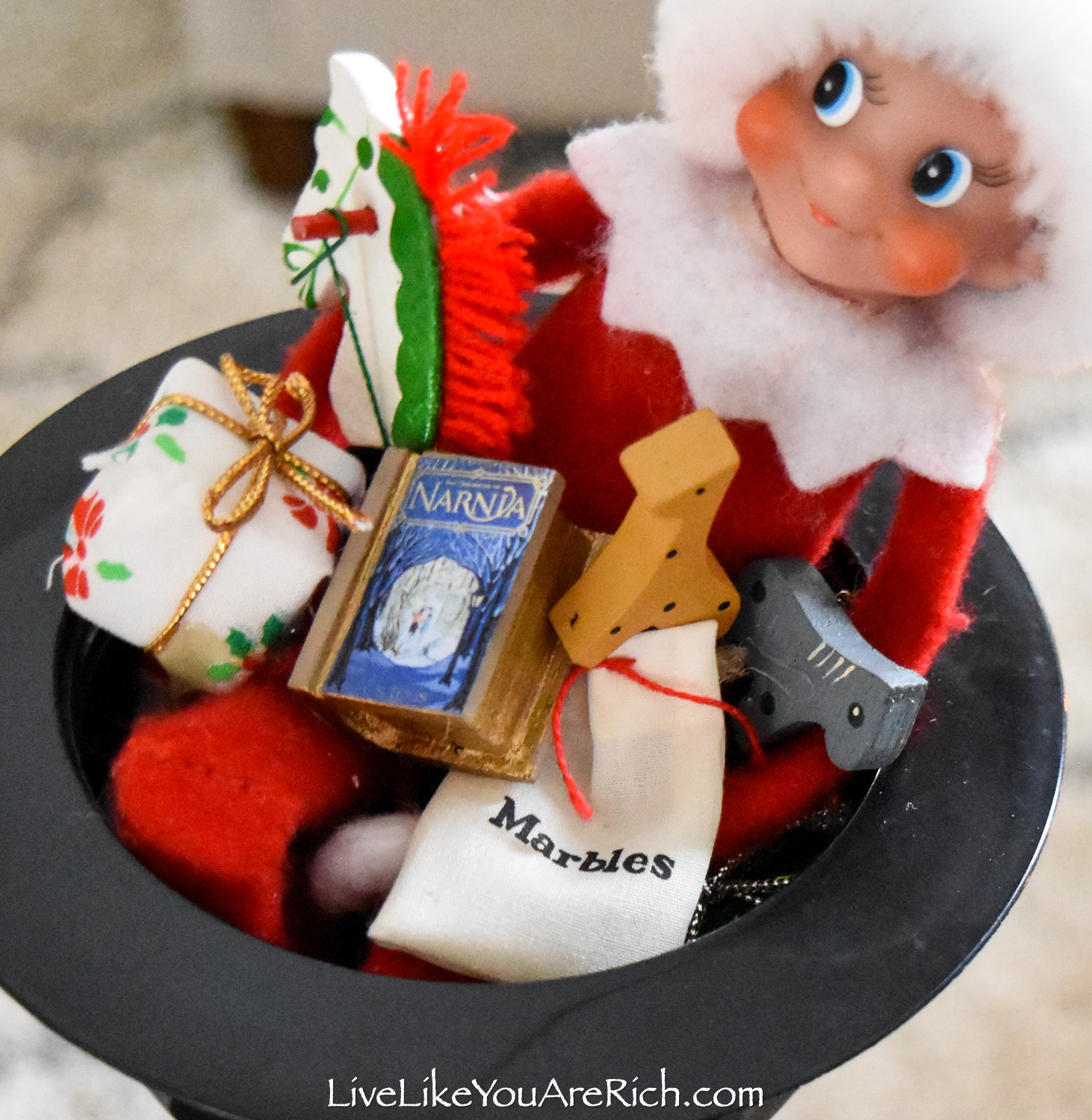 I think he was out delivering them or something.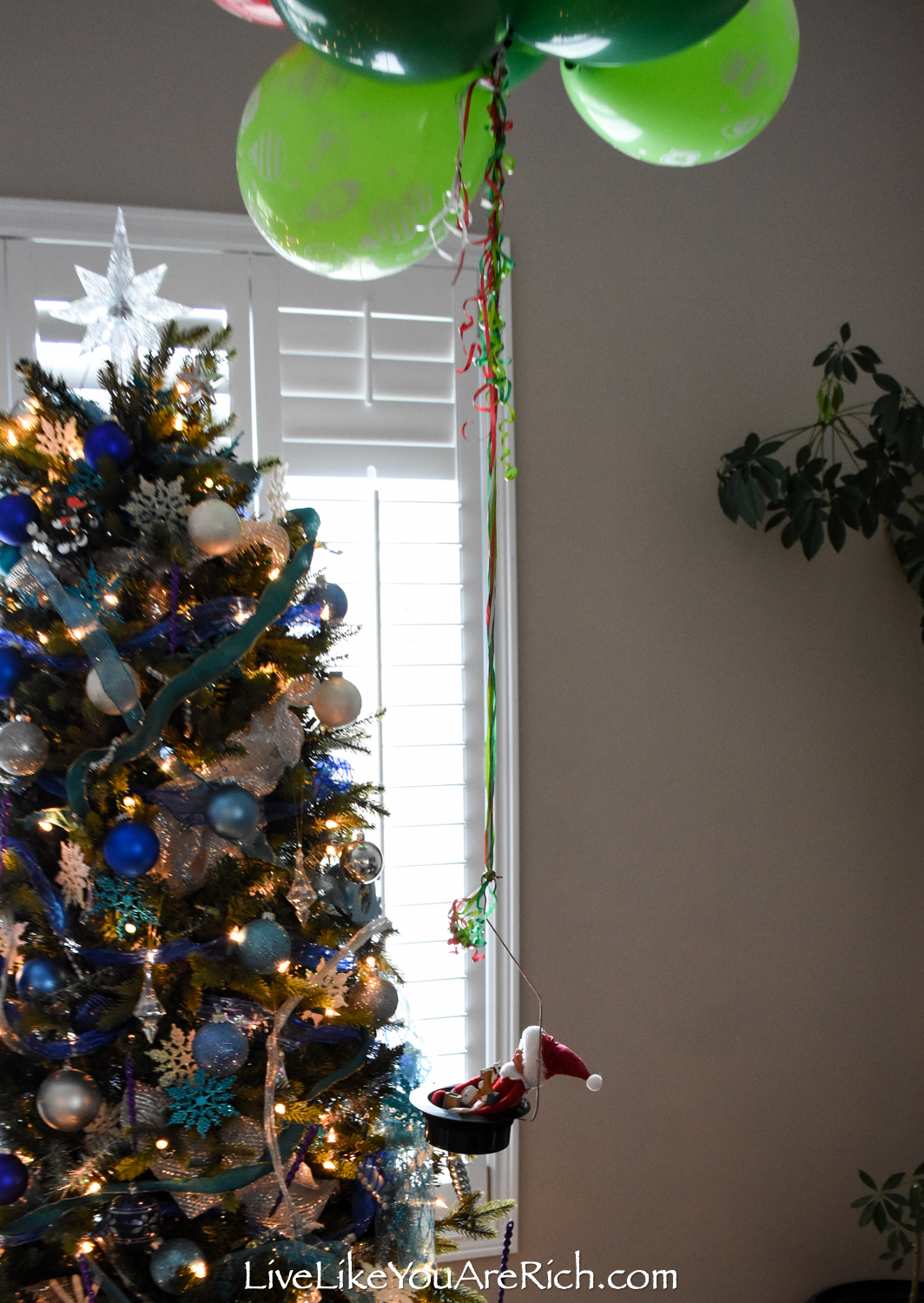 He had about 20 balloons filled with helium to keep his top-hat-balloon-basket with he and his toys afloat.
Note that there is a bundle of balloons above this bundle that can't be seen.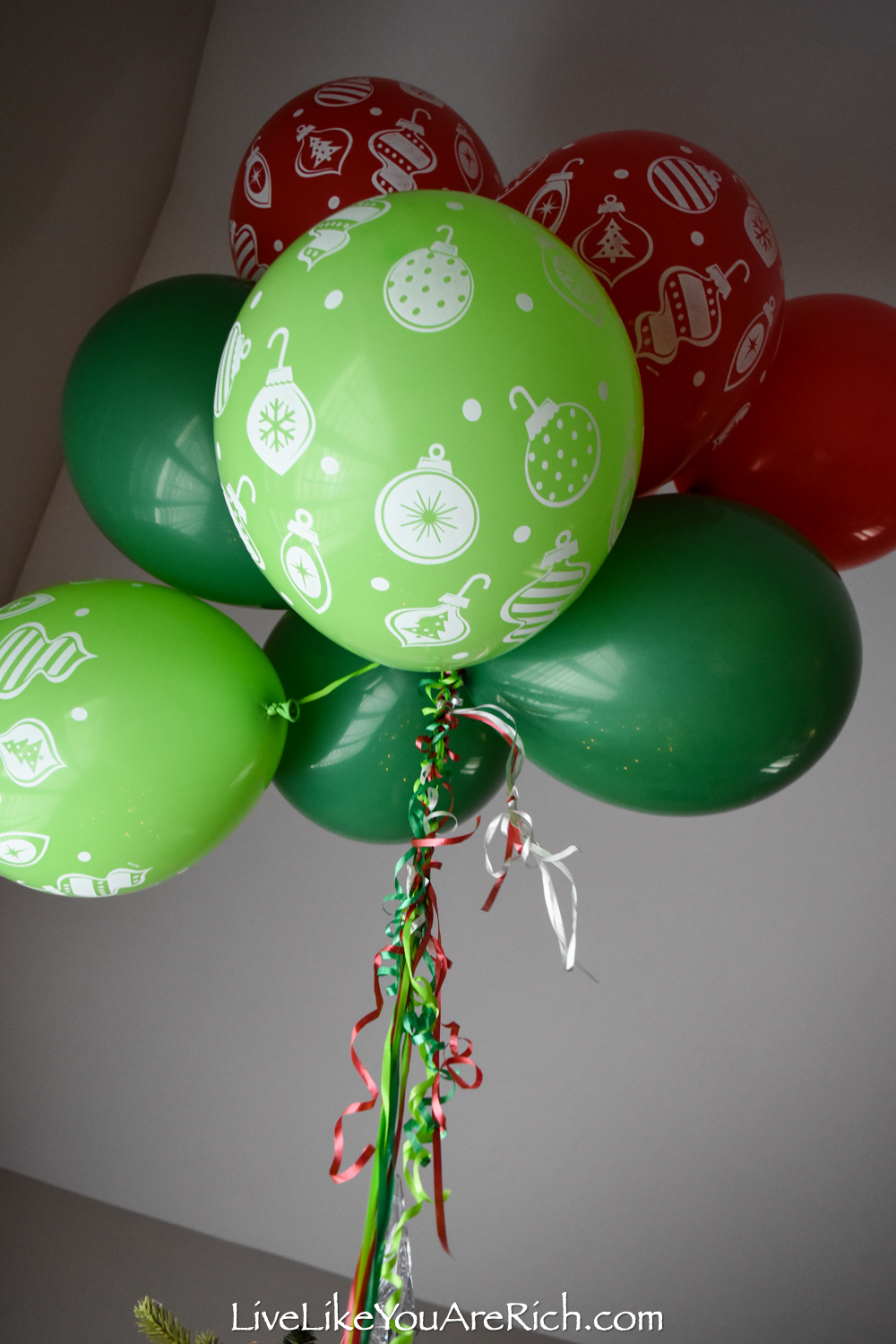 He was pretty clever with how he got the basket attached to the balloons so it would hold he and his load evenly. I think he learned this technique from someone like my husband.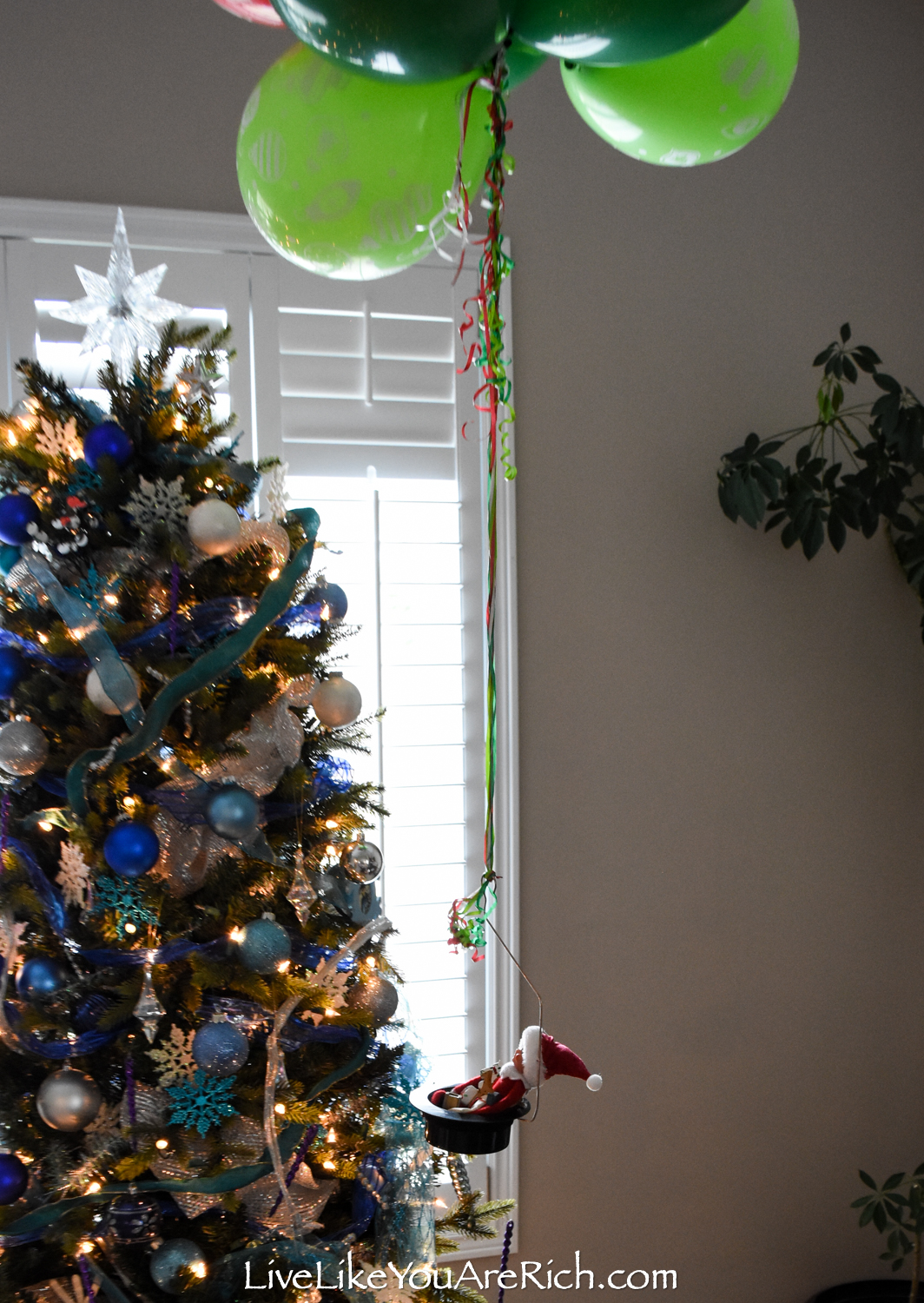 He took some thick wire and bent it into the shape of the hat rim and connected it to hold the hat.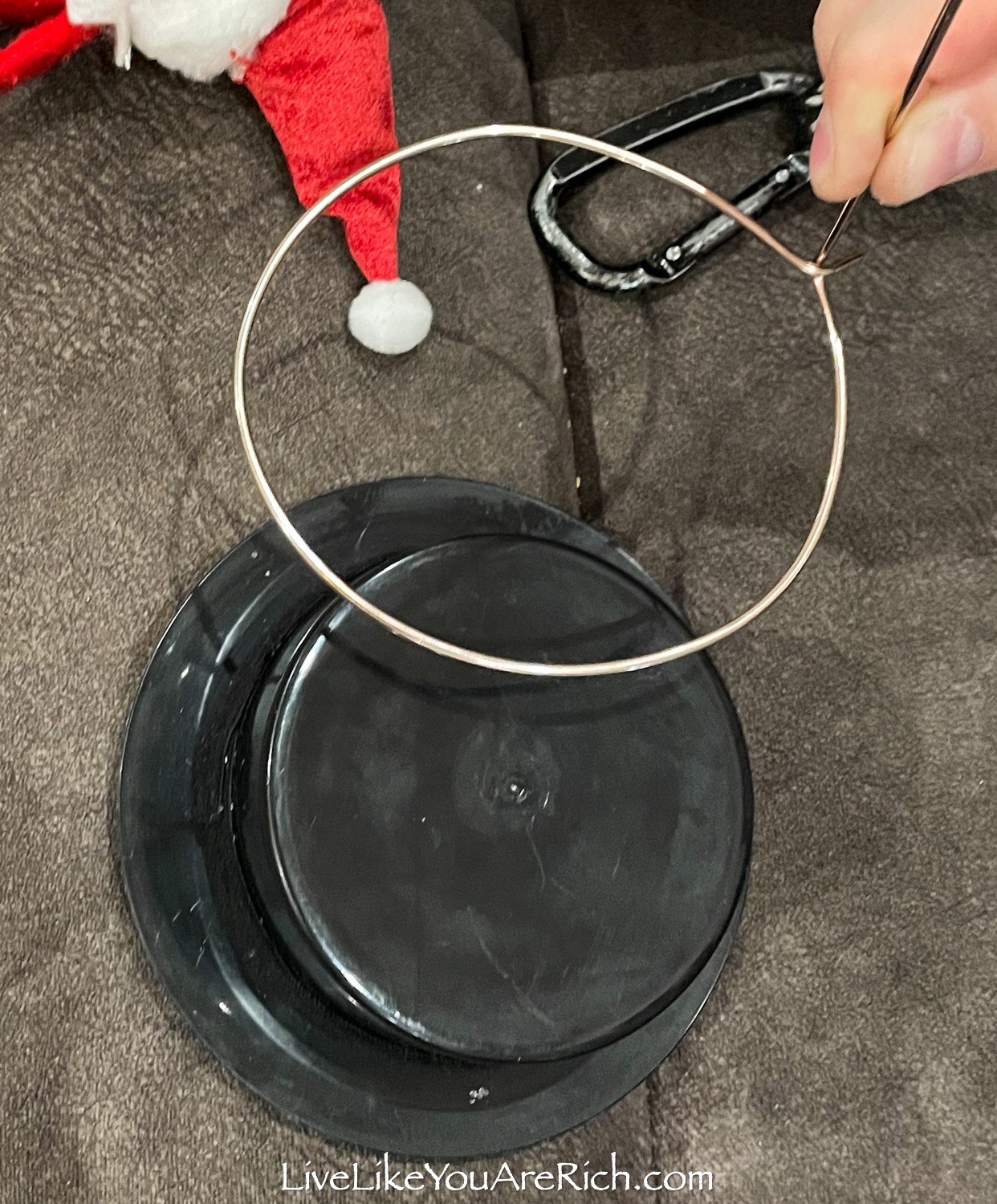 Then he put a hook on the top of the wire so he could connect it to the balloons.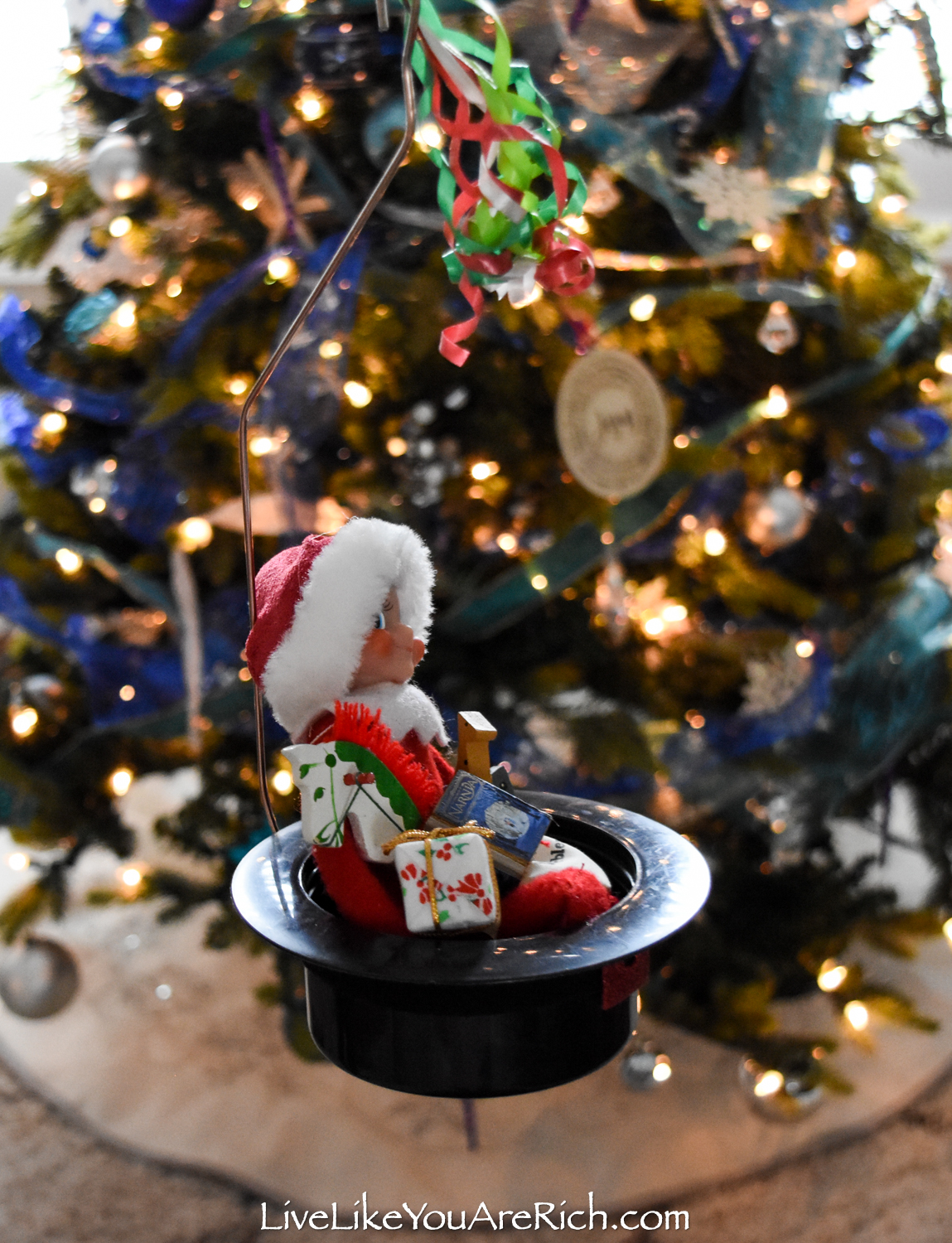 The kids loved seeing him float around in his basket.
Our toddler especially loved the balloons and has been playing with them since.
Check out the video to get a closer look.
Supply List for Elf on the Shelf: Balloon Basket
20 helium filled Christmas colored balloons and their strings.
a piece of welding rod about 2 feet long
pliers to bend the wire
a little top hat with red glitter ribbon or something with a bowl and rim on it
bag of bead for marbles
tiny book (Chronicles of Narnia cover printed at probably about 20% scale and Mod Podged for the cover)
tiny presents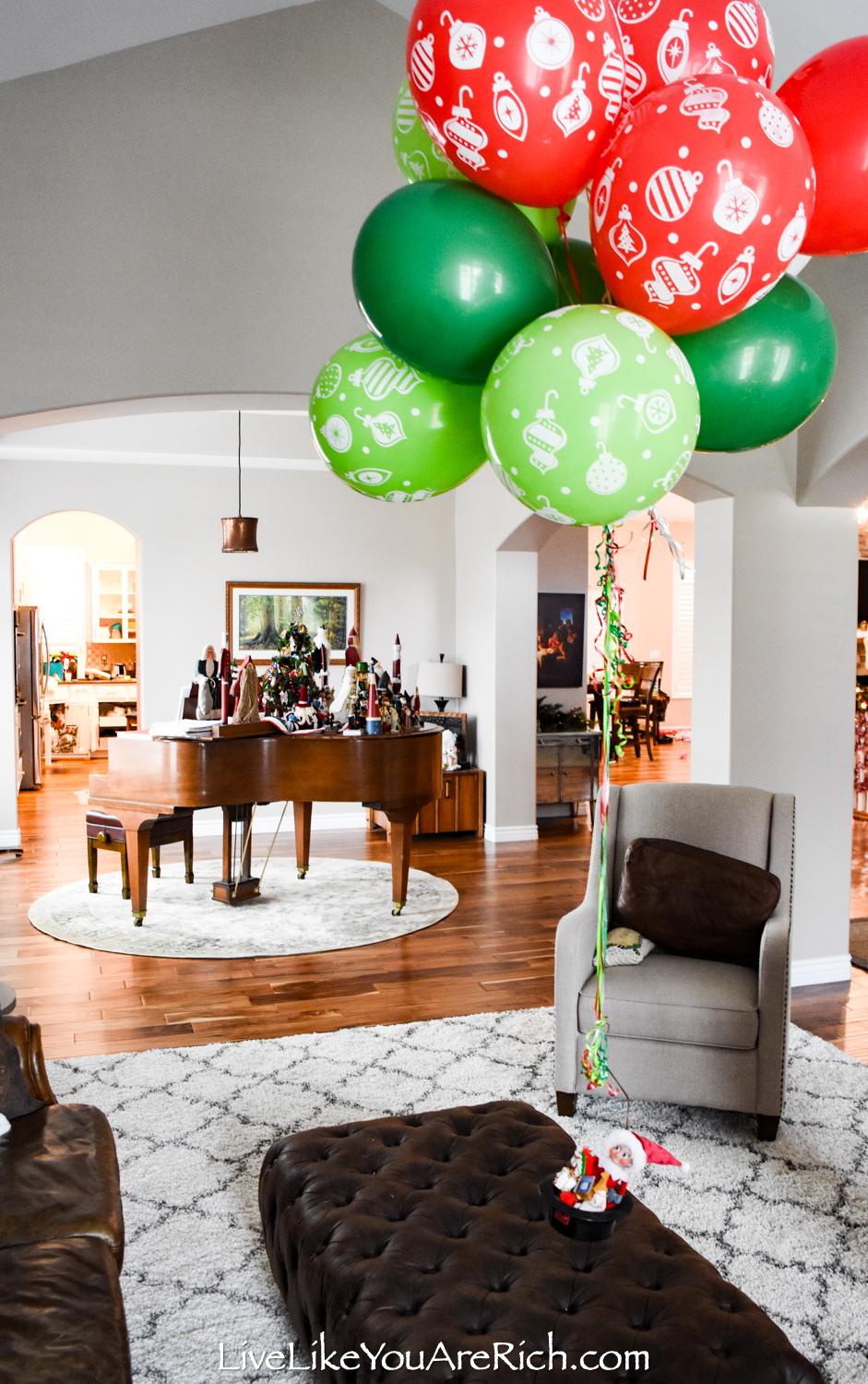 We have loved this cute little balloon basket float on display Pepper left for us this day.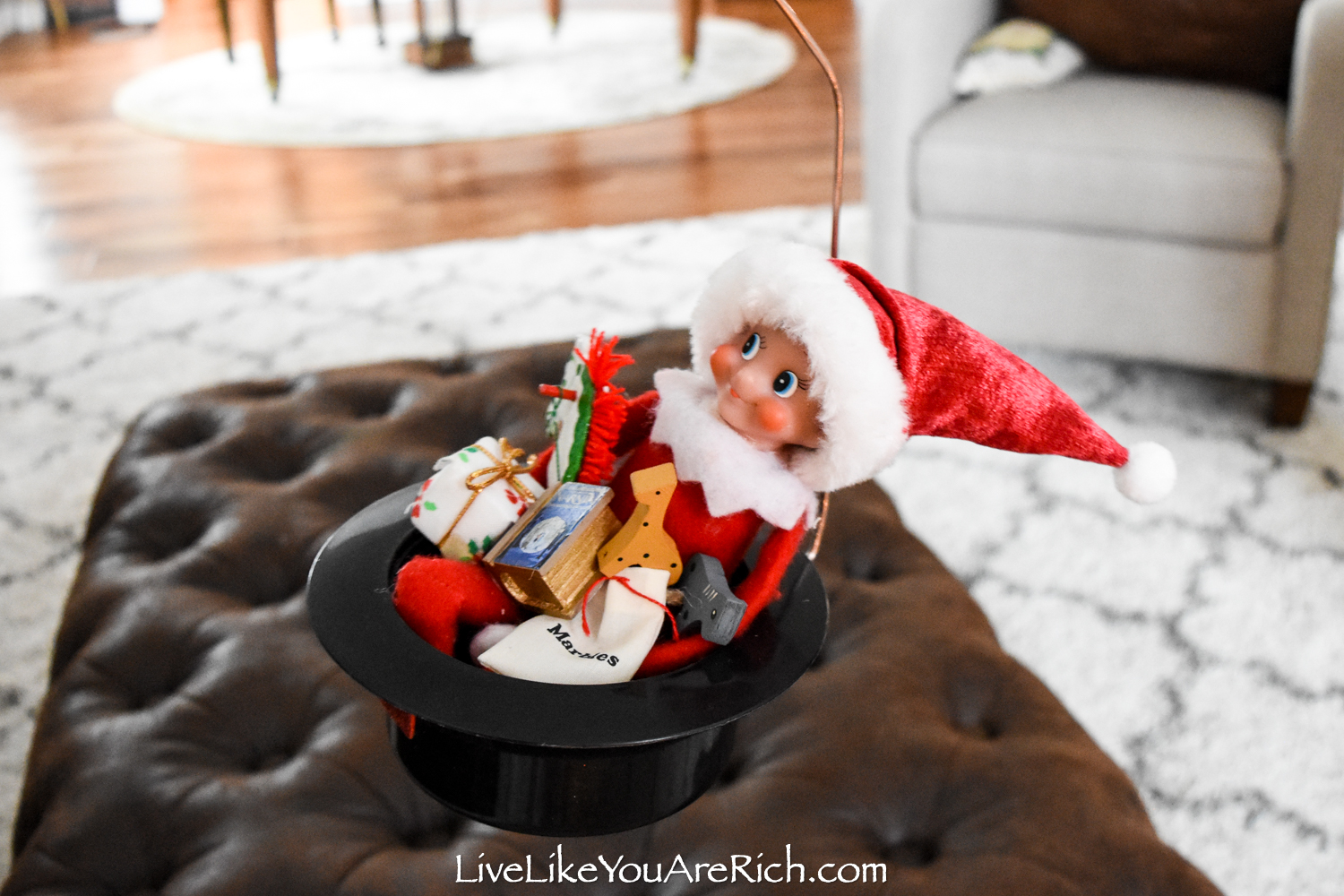 Merry Christmas to Pepper, our Elf on the Shelf.

For other 'rich living' and D.I.Y. decor tips please subscribe, like me on Facebook, and follow me on Pinterest and Instagram.