Elf on the Shelf: Popcorn Popping display.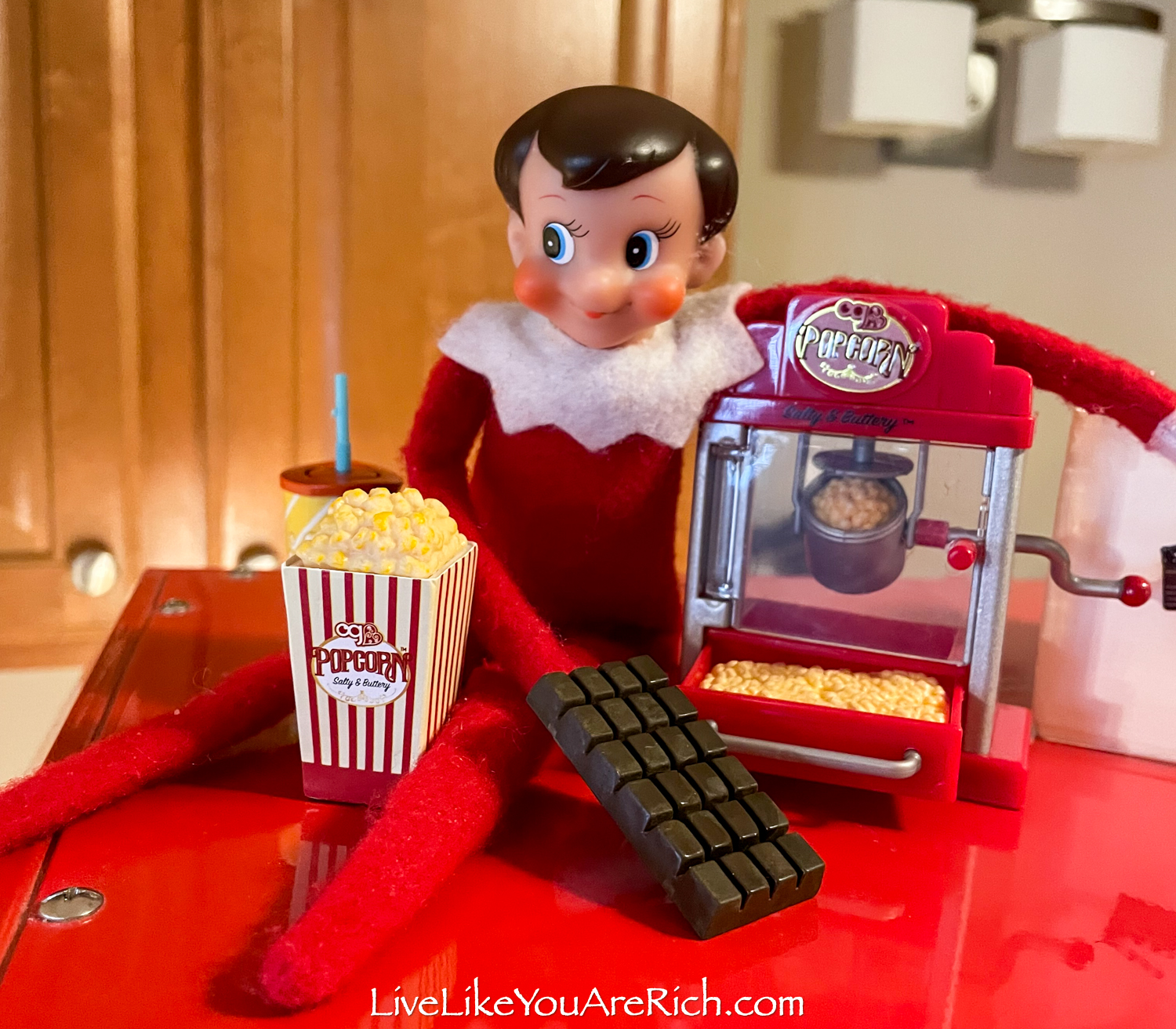 Pepper Mint, our Elf on the Shelf, is my type of guy. He loves popcorn and movies—especially on snowy days.
I really love being cuddled up in a fluffy soft blanket, enjoying freshly popped popcorn, and watching Christmas movies—or any good movie really.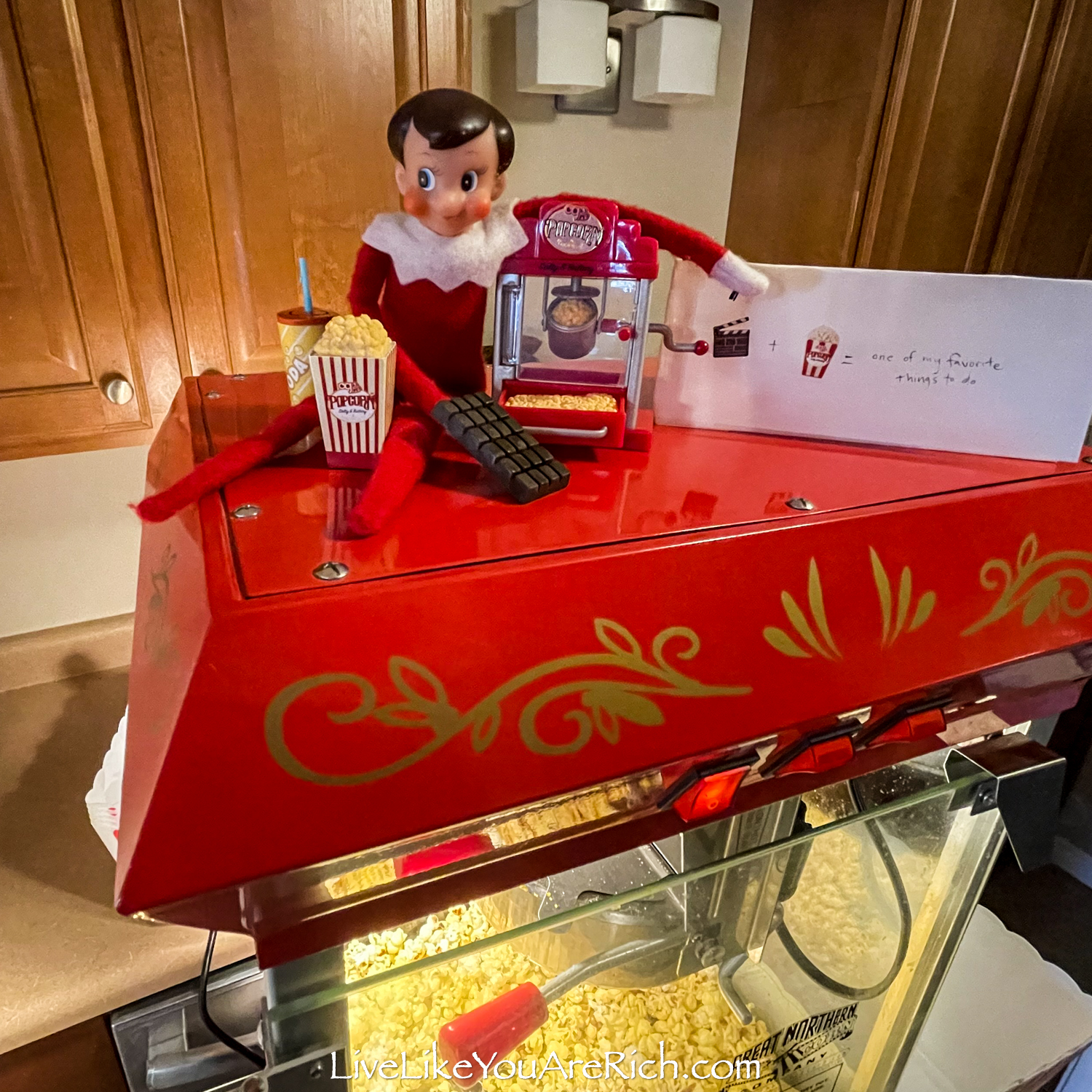 Pepper also loves this combo. He left us a sign that says as much…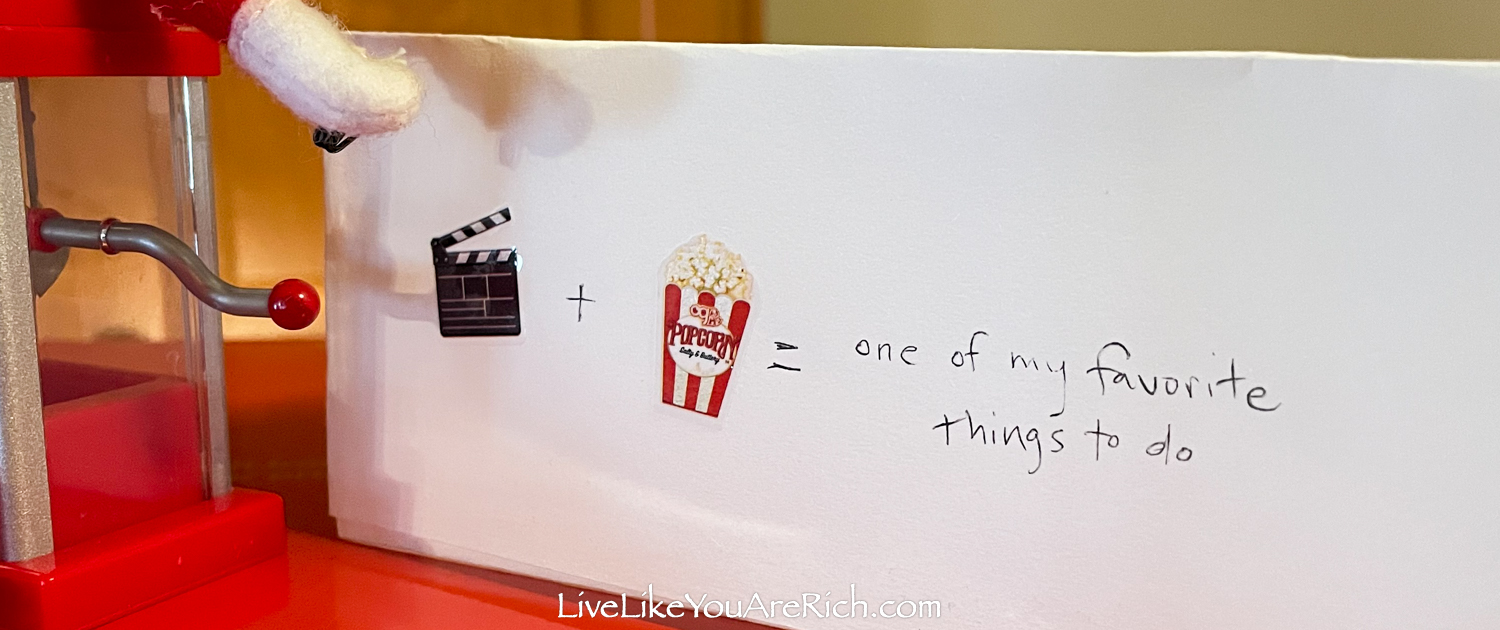 So, on a cold snowy day, he set up our popcorn machine and popped us some popcorn.
I was given this machine by my real estate agent for purchasing our home through him.
This machine along with the pre-made packs of premium popcorn, make delicious popcorn. I highly recommend it!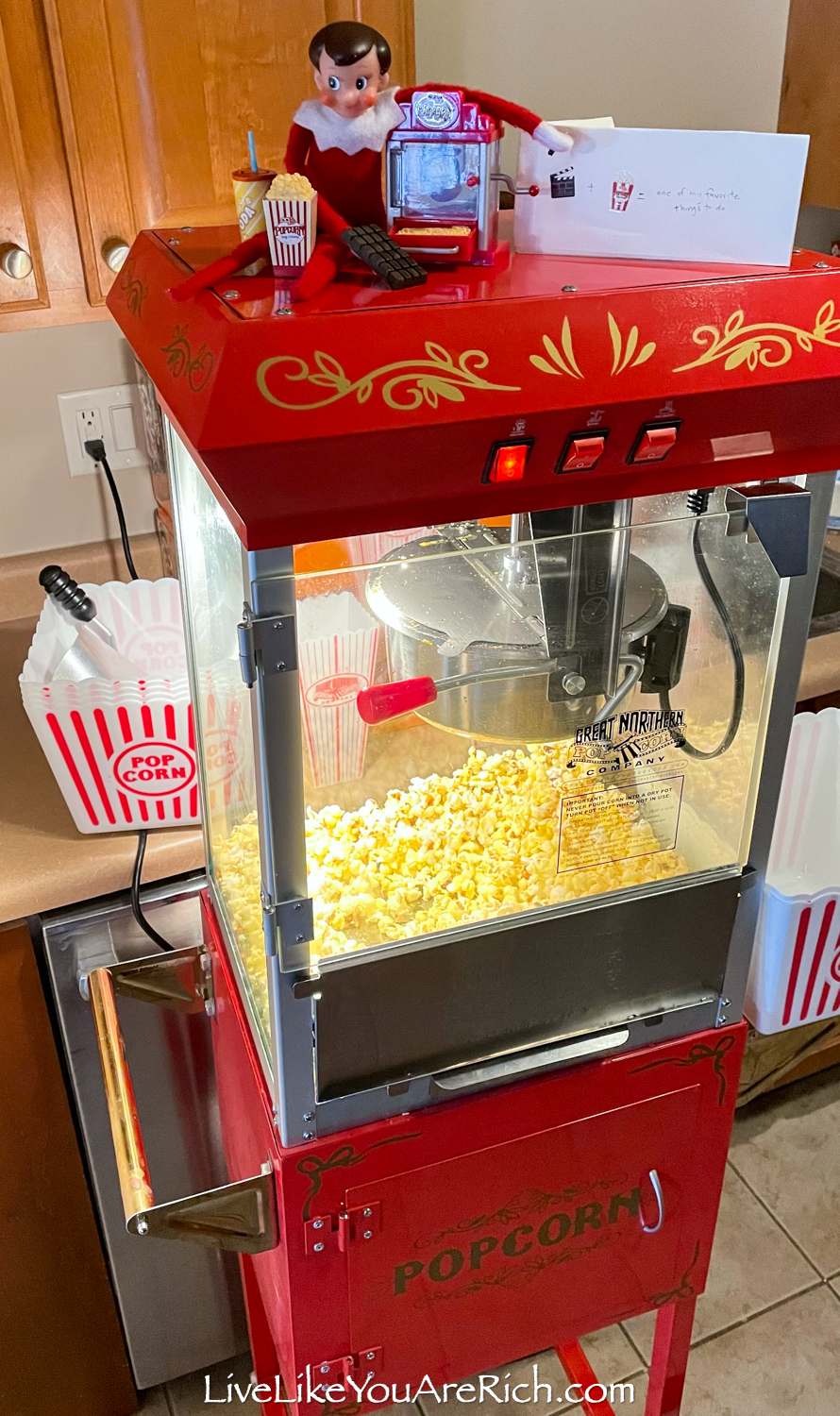 When we woke up, we smelled freshly popped popcorn; it was so lovely.
We found Pepper sitting in our galley kitchen downstairs where we keep our popcorn machine.
Due to the smell, this was probably the easiest Pepper-find for the kids this year.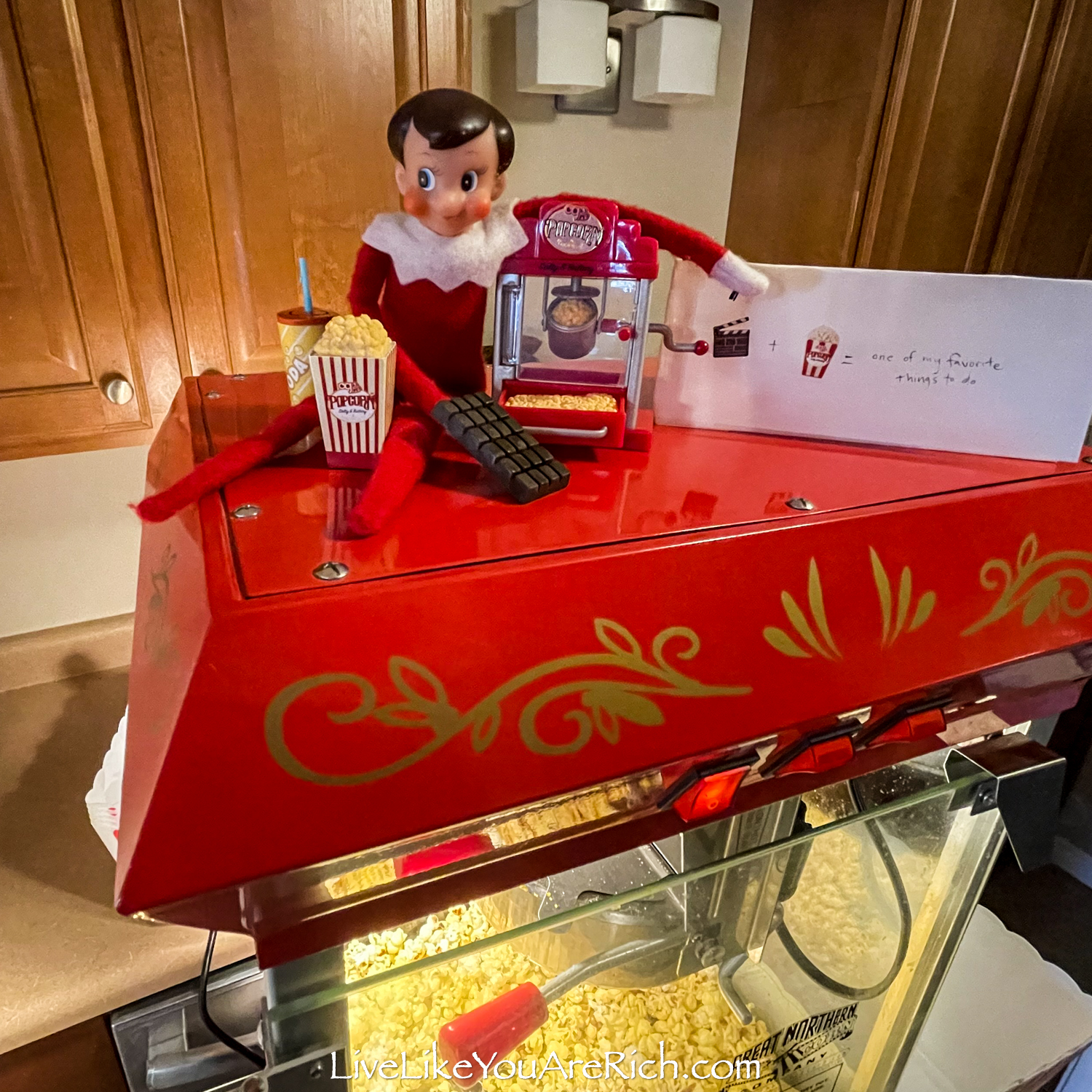 The kids had fun eating the popcorn while my daughter oohed and awed over how cute Pepper and his own popcorn machine is.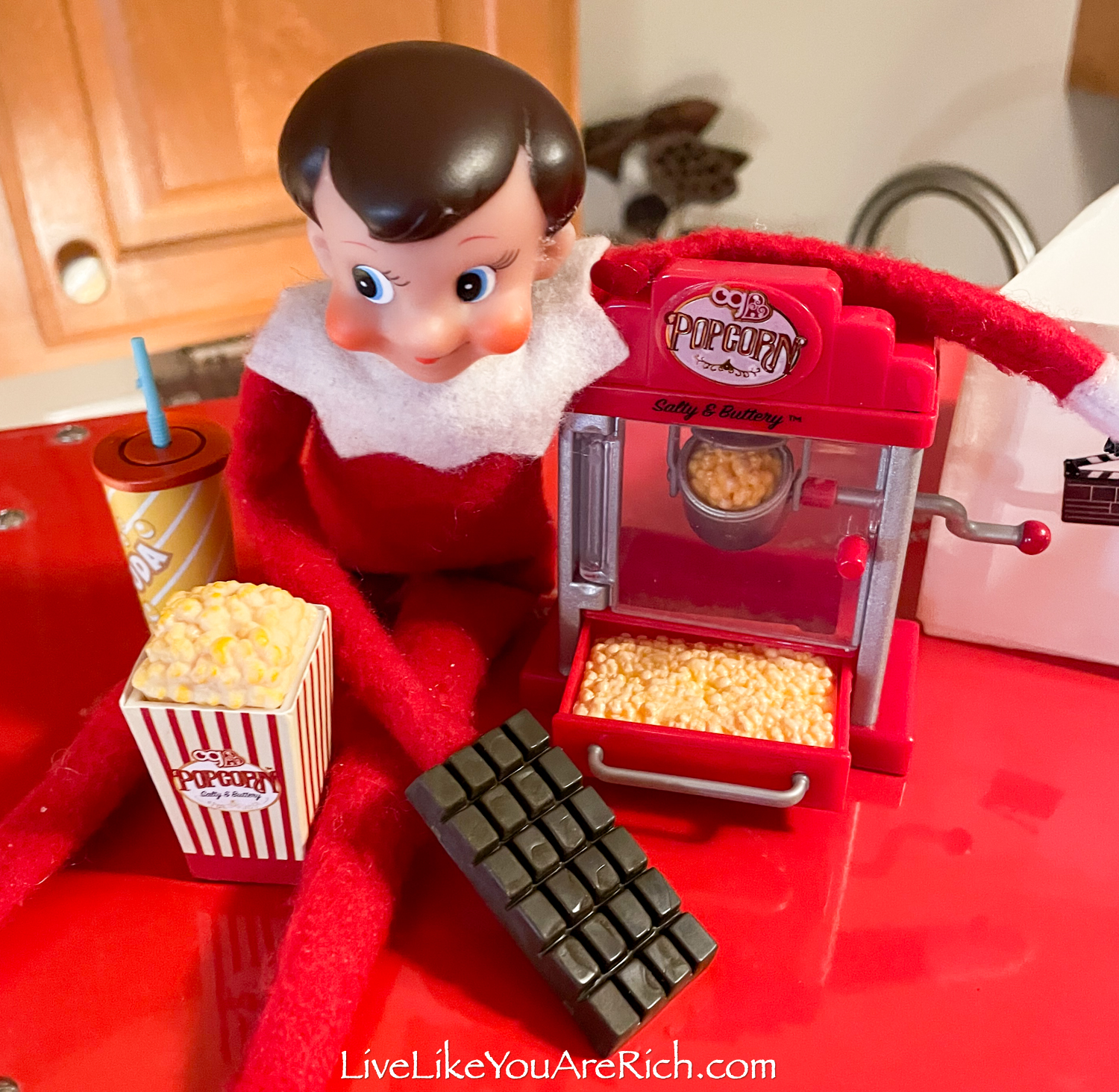 Pepper made or brought his own popcorn in his own machine (I'll link to where I found a similar one online in the supply list below).
He apparently loves chocolate as well… because look at that chocolate bar! YUM.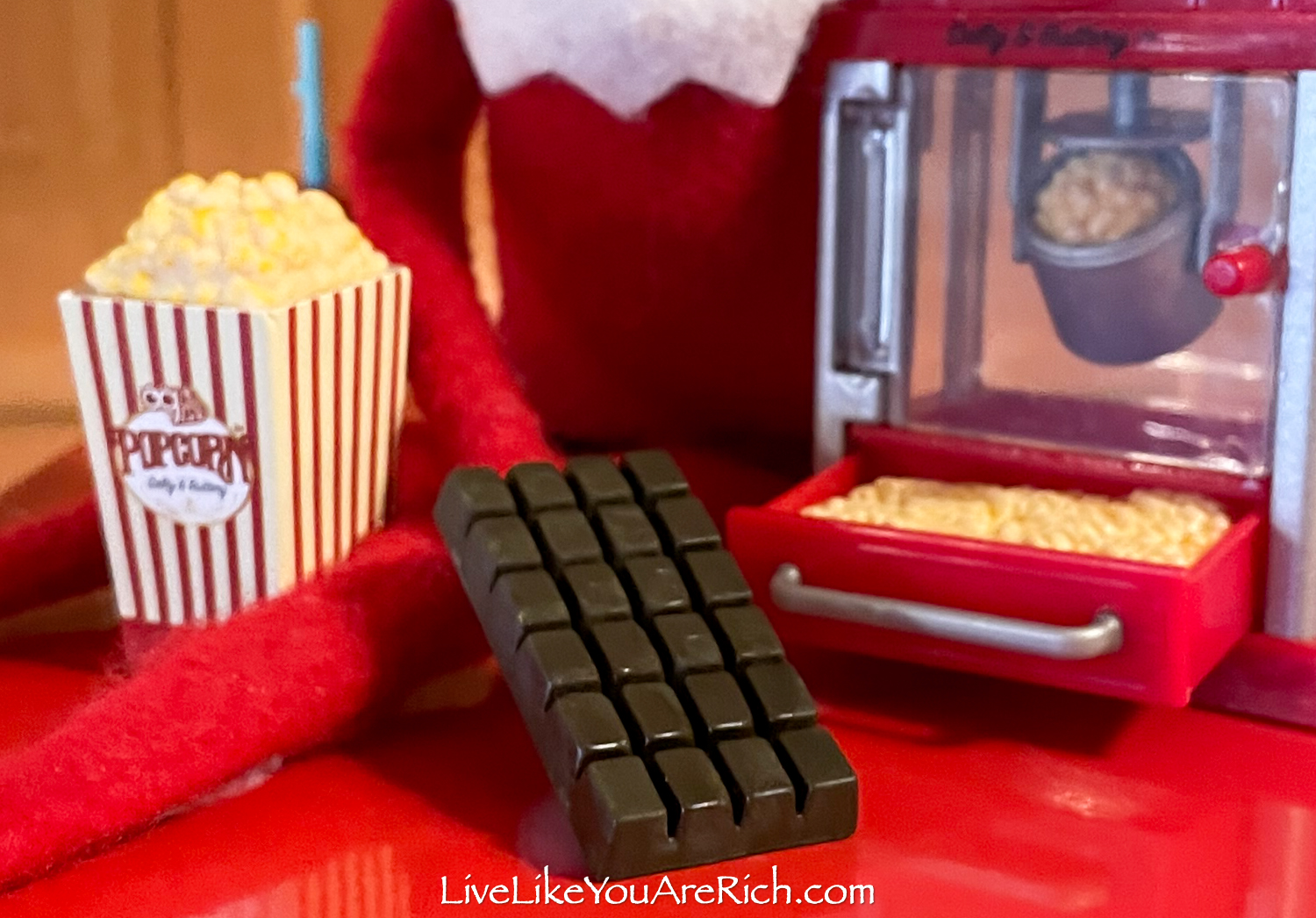 When I saw this little popcorn popping scene, the lyrics from the song, "Let It Snow" came into mind… "
Oh, the weather outside is frightful
But the fire is so delightful
Since we've no place to go
Let it snow, let it snow, let it snow
It doesn't show signs of stopping
And I brought some corn for popping
The lights are turned down low
Let it snow, let it snow, let it snow
So I made a film clip/video of Pepper up close with Let It Snow playing in the background. It's a fun 40 second clip, I hope you enjoy it.
Supply List for Items I bet Pepper used for this Elf on the Shelf: Popcorn Popping scene…
mini popcorn machine pack (stickers of movies and popcorn included)
Great Northern Popcorn Machine
Great Northern Popcorn Premium
I hope you also get to enjoy popcorn and movie soon as well!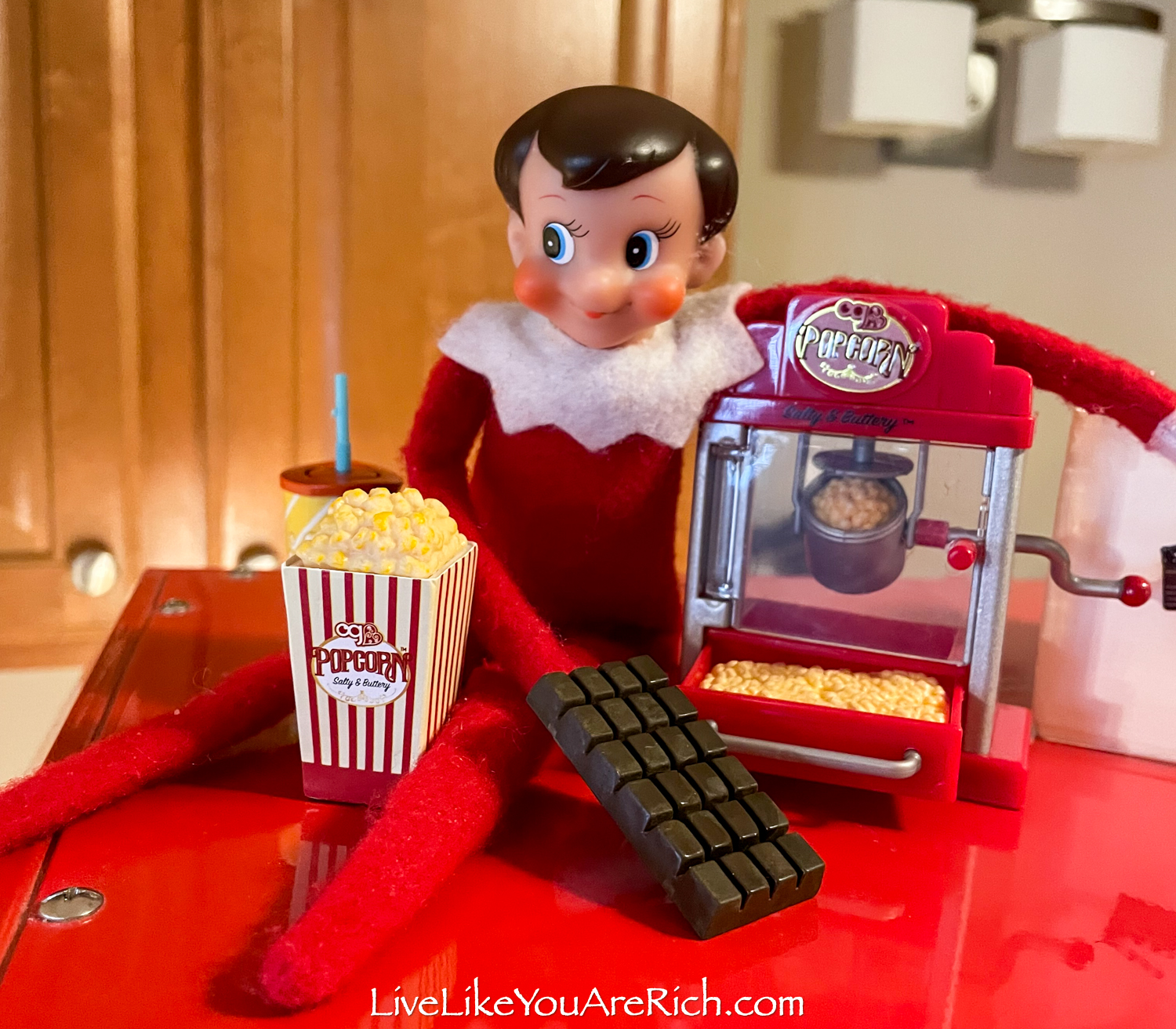 Merry Christmas!

For other 'rich living' and D.I.Y. decor tips please subscribe, like me on Facebook, and follow me on Pinterest and Instagram.