These simple 'Fall Themed Mason Jars' are a great way to add a little festivity to your home. They are great for Halloween and Thanksgiving and are inexpensive to make!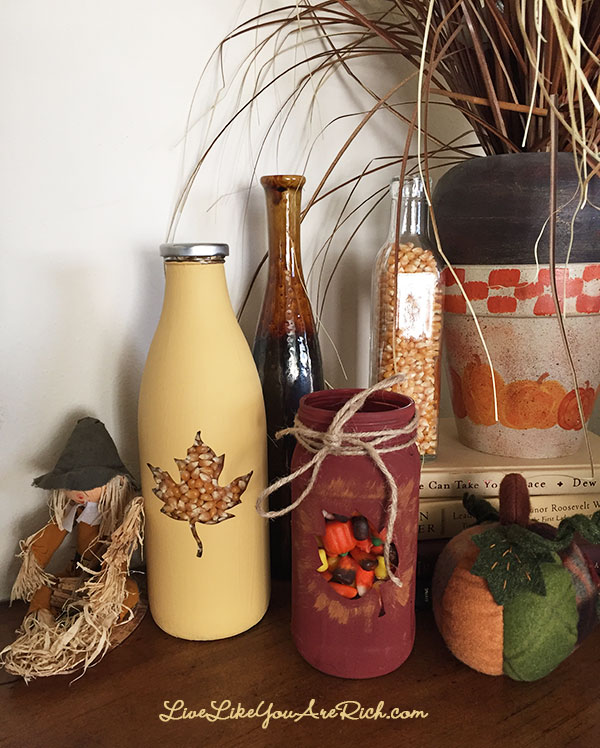 Further, mason jars are very versatile. You can put whatever you like in them. Some ideas are: popcorn kernels, fall leaves, beans, candles, candy corn or other seasonal treats, and/or use it as a vase. The possibilities really are endless. You can easily switch the color and the 'window' design as well.
Here's how I made mine.

1- Use a Cricut to make a leaf cut out. Peel back the wrapper so the vinyl leaf is exposed.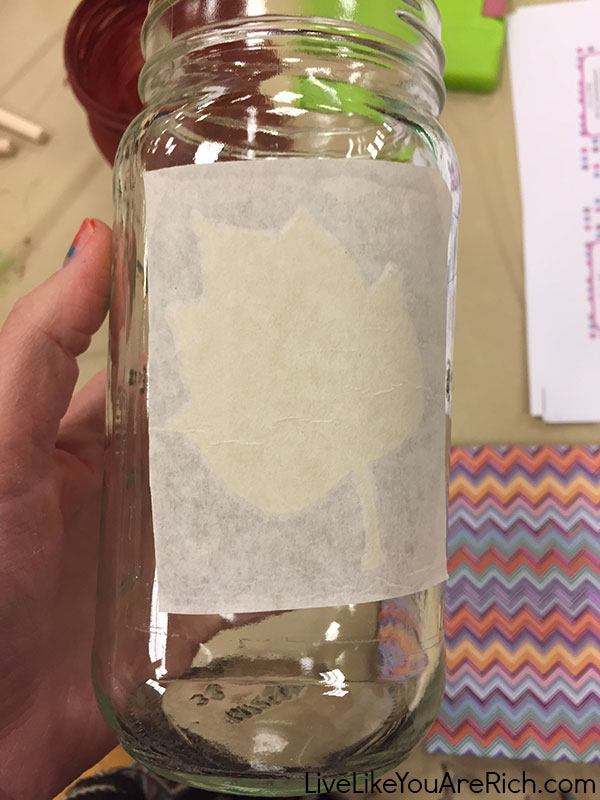 2- Paint the outside and bottom of the jar completely. You'll paint over the vinyl leaf.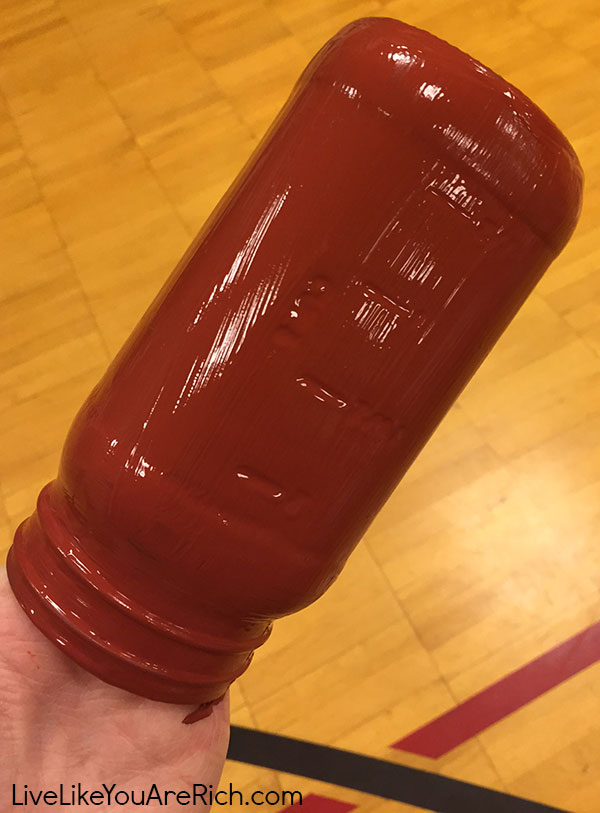 I used Folk Art chalk paint in Tuscan red.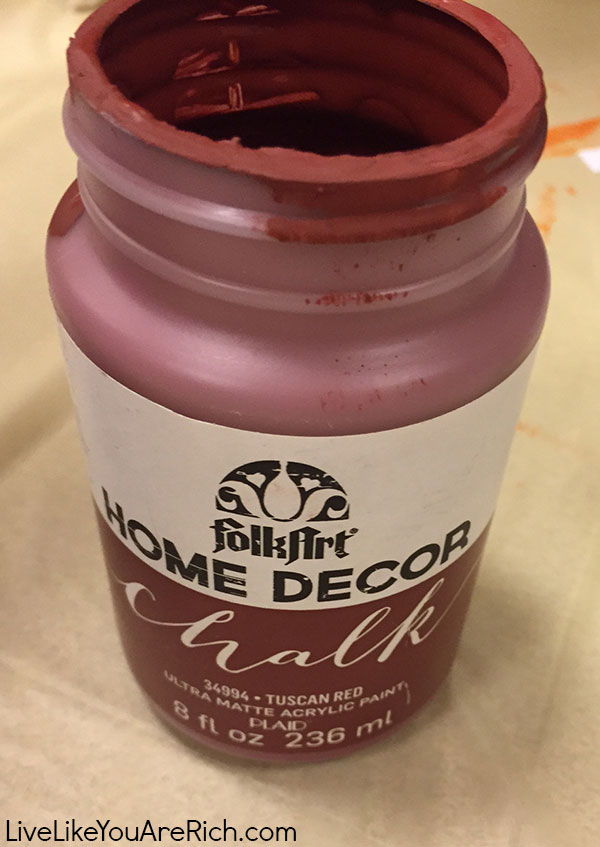 3- Let it dry for 20 or so minutes.
Then peel off the vinyl leaf. Add string, or ribbon or additional paint for embellishment. And fill the jar with whatever your heart desires.
Once the supplies were out and ready to go this jar took me a total of 3 minutes (not including drying time)!!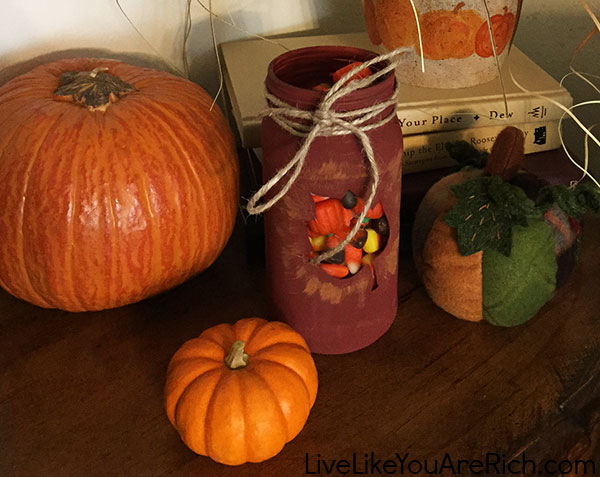 I plan to make a few more of these jars. I'll be making them in this Tuscan red but also in yellow. I'll fill one with popcorn kernels, maybe one with dry beans, and another with a Thanksgiving style bouquet type of arrangement. When/if I finish them I'll add photos here. Finished- I made one more in yellow with popcorn kernels in it!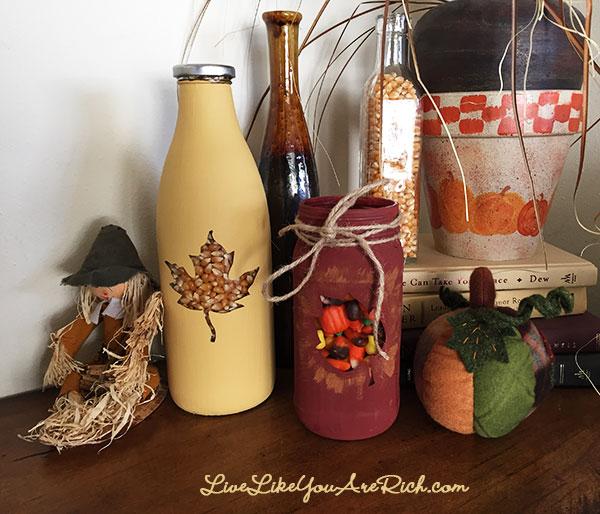 Enjoy this simple, quick, and versatile craft.
Supplies Needed:
Vinyl cut out with a Cricut or sticker
Mason Jar
Chalk paint
craft paint brush
string, ribbon, and or other embellishments
Something to go inside the jar (popcorn kernels, beans, leaves, candy corn, candles, etc.)
Enjoy!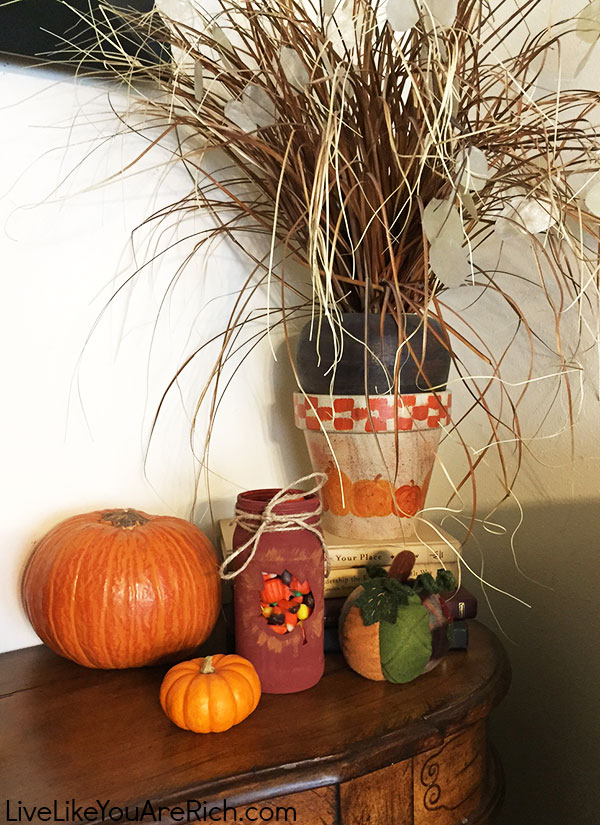 For other 'rich living' and inexpensive crafts subscribe, follow me on Pinterest and like me on Facebook, and Instagram.