I have a lot of friends with children who are around the same ages (18 months and 3). We love to get together for playdates and chat (or at least try to chat) while letting the children have fun. The following are some of my favorite places to meet for playdates:
1- Go to the Park.
Kids love to roam, play on the jungle gyms, and burn up energy at the park. I like to bring sunscreen, sunglasses, sanitizing wipes, and depending on the park, an umbrella for shade.
2- Spend time at the mall.
If there is a kids' play area, meeting up at the mall is always a lot of fun and can be done on rainy or cold days! At our mall nearby there is a little train that my kids like to ride.
3- Play at a splash pad.
A splash pad provides a way to cool off while mothers can observe from the side lines.
4- Meet up in a backyard.
I love having playdates in our backyard with our in-ground trampoline, sandbox, and toys. In the summer we turn on a sprinkler and fill up a kiddy pool. This is a great option for playdates on nice warm days.
5- Go to Chuck E. Cheese's.
We just went to Chuck E. Cheese's today and had way more fun than I was anticipating. Every single ride was enjoyed immensely by our kids. They went on ride after ride after ride!
Denali was obsessed with the safari boat ride.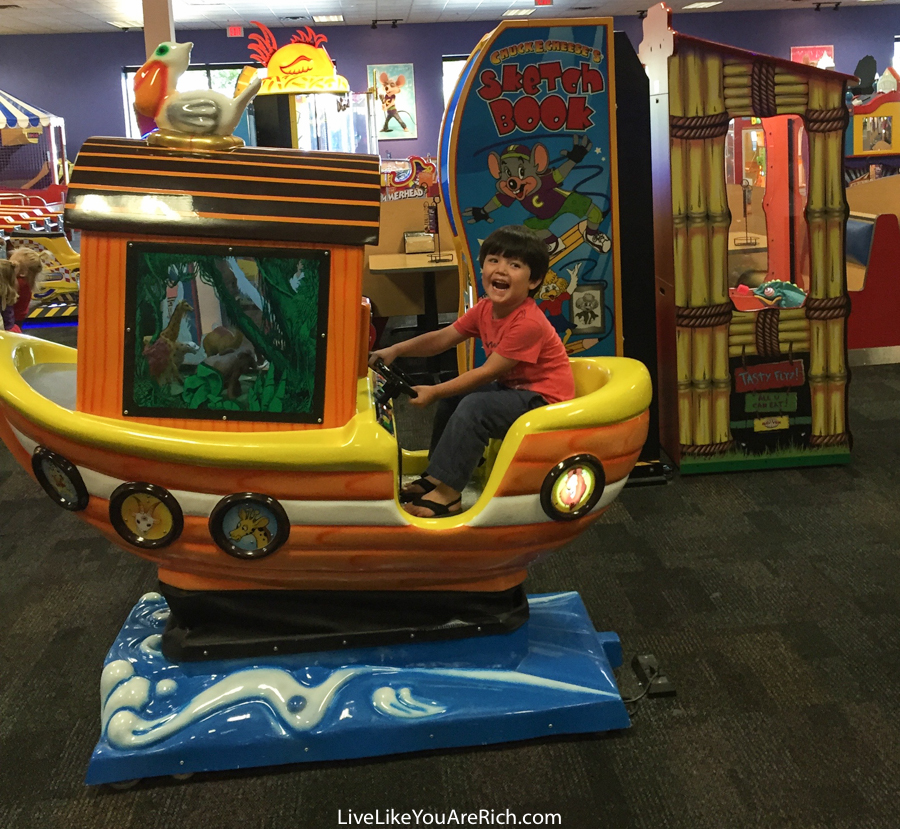 Aurora wouldn't get off the toddler carousel.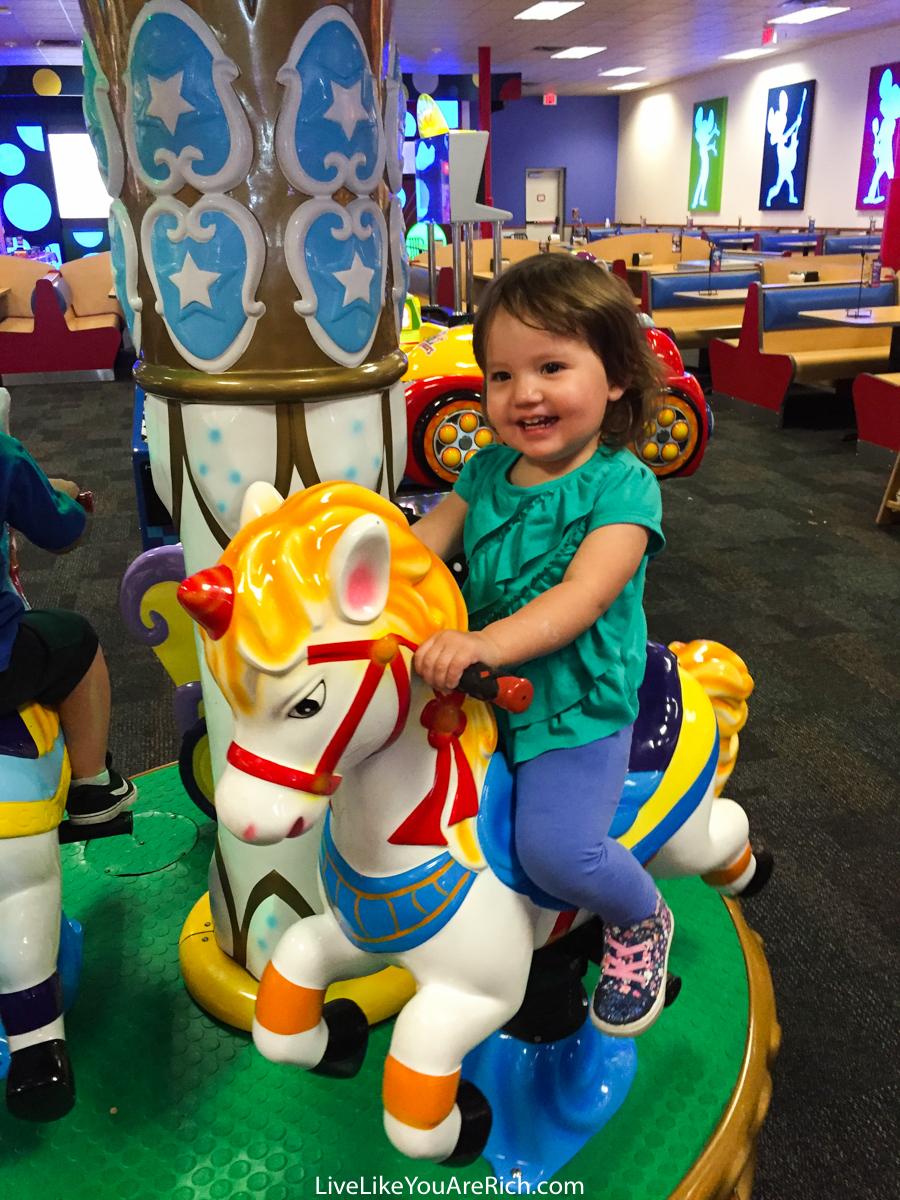 Brystal loved the horse.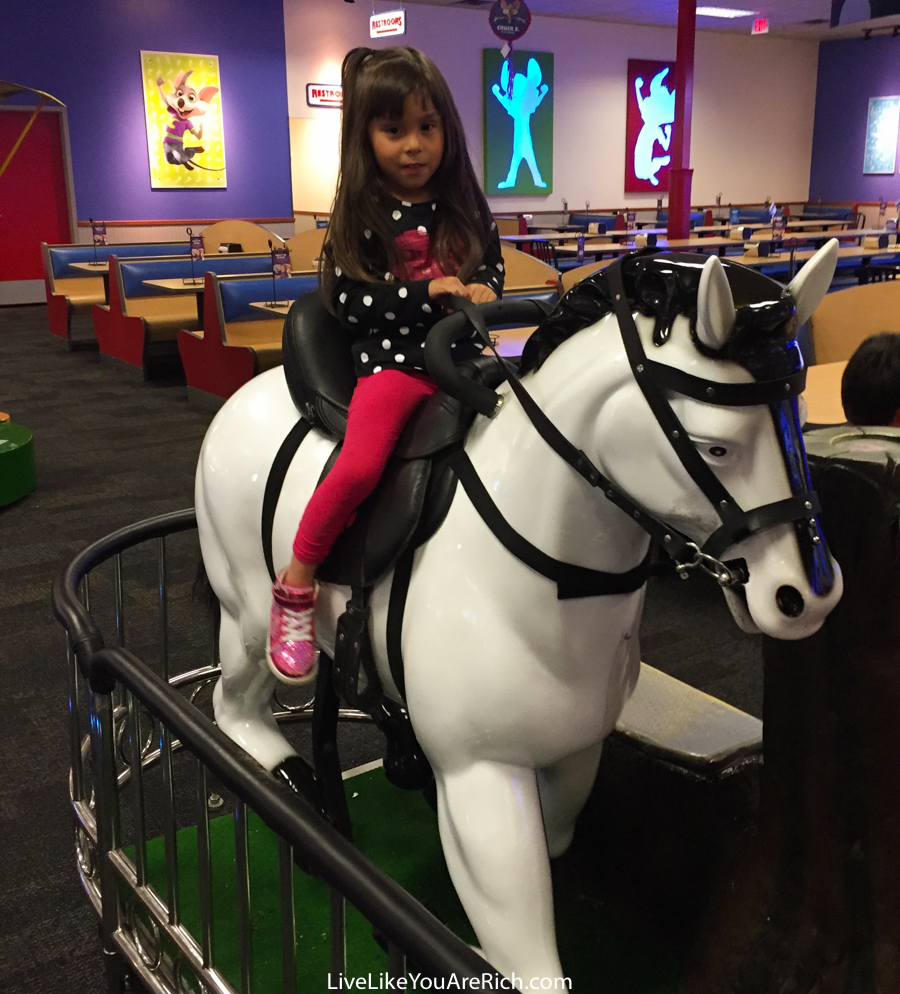 Kenai (yes these are all Alaskan names!) had a blast riding the train.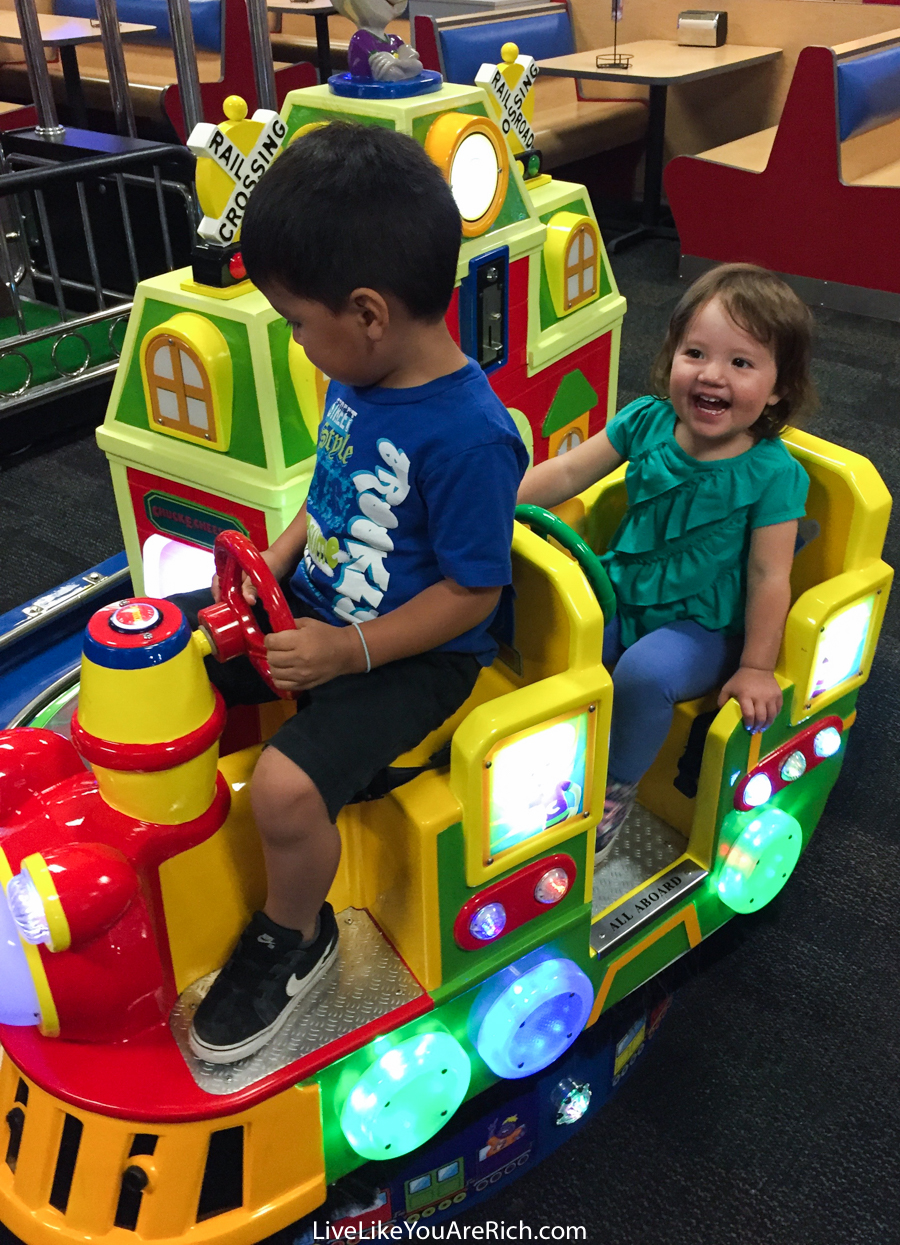 I really enjoyed playing the arcade games with my son. We threw plastic balls into a hippo's mouth, shot down things with a pressure water gun, played air hockey, and more.
All of the games and rides were in great working order. Everything was very nice, extremely clean, and newly updated!
My friend and I enjoyed knowing that our kids couldn't leave the building without us. When you come in, they stamp your arm and your kids' arms with a number (which is invisible without a certain kind of flashlight). When leaving they made sure all of our numbers on our arms matched! They explained this as we came in, which brought a lot of peace of mind because there were five kids (3 of hers and 2 of mine) and only 2 of us keeping track of them. We really appreciated knowing that if they managed to get out of sight for a minute they wouldn't leave the building without us!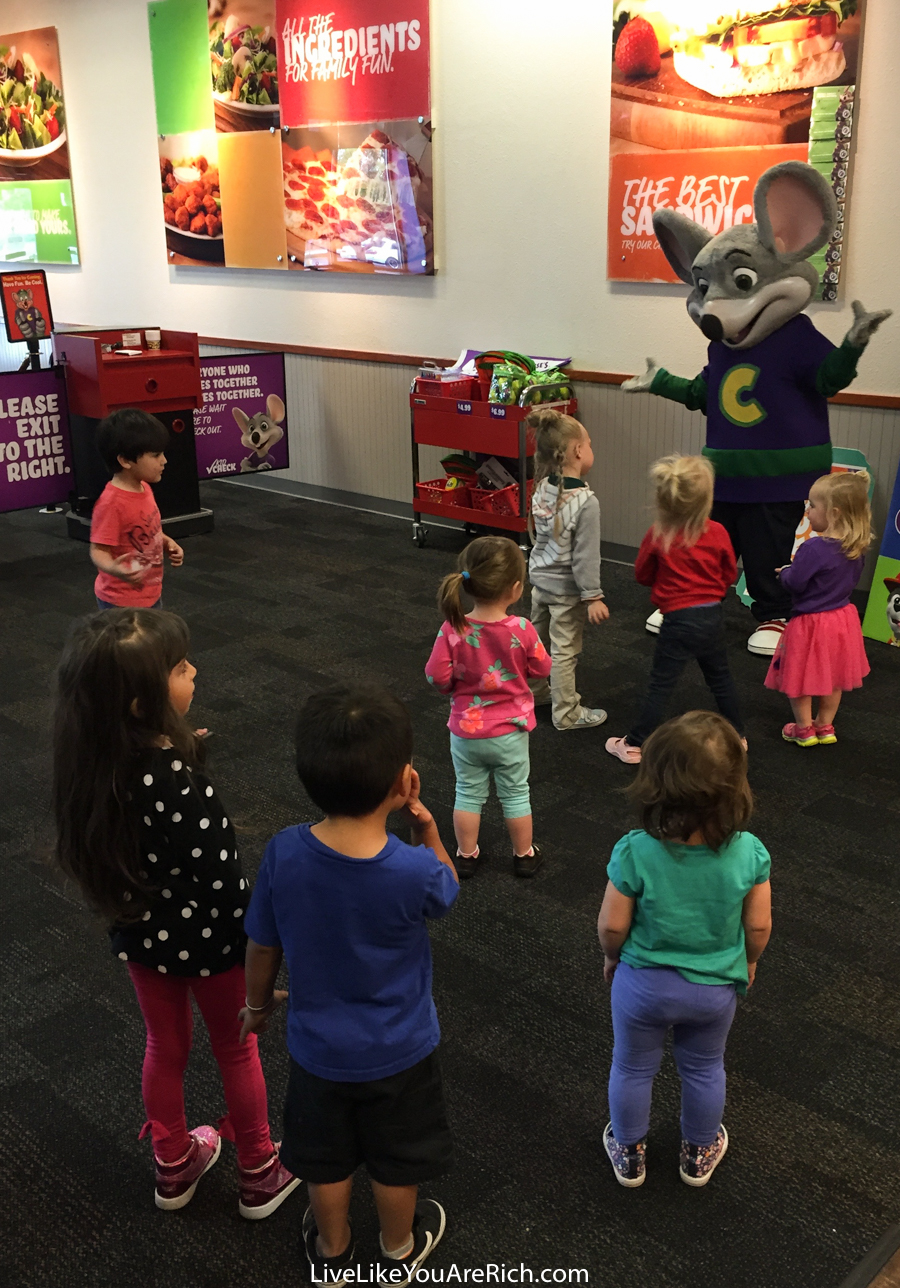 After the children got a lot of their energy out, we stopped to eat from the Chuck E. Cheese's lunch buffet.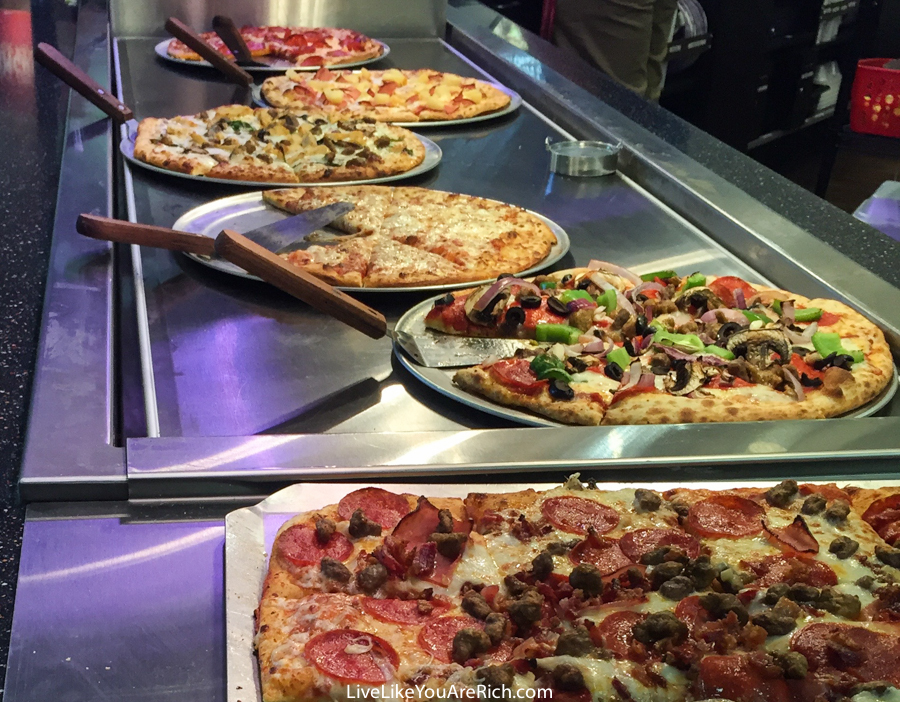 Chuck E. Cheese's Buffet is open Mon-Fri 11am – 3pm and is very inexpensive: $5.99/adult & $3.99/child. At our location 2 and under ate free! The lunch buffet includes unlimited pizza, salad, and a dessert pizza.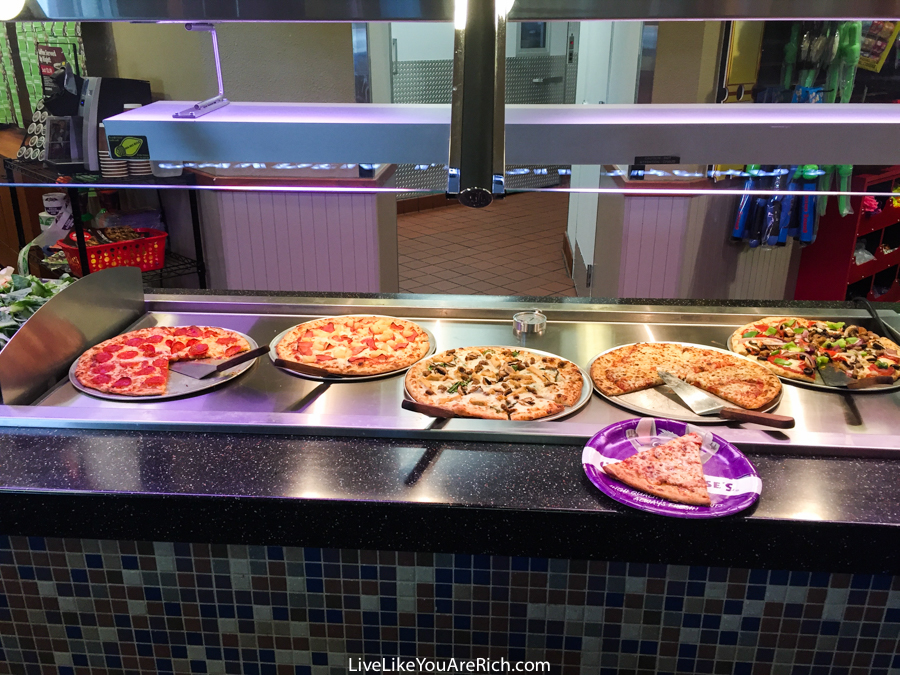 I was really impressed that the pizza was freshly made (not frozen) and really yummy! I got the Hawaiian and the chicken Cali-Alfredo which they cooked to order for me by request (if a certain pizza isn't out you can order it upon request). My friend had the supreme, and the kids ate cheese, and pepperoni.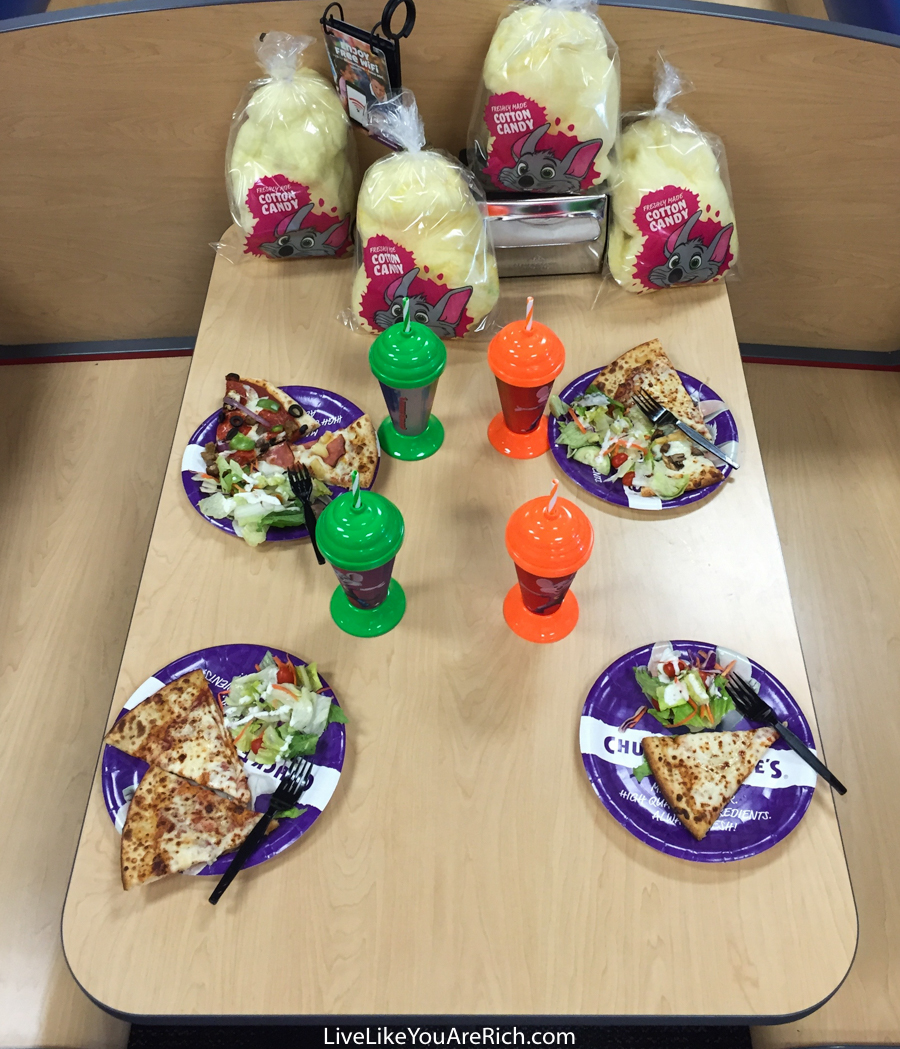 After lunch, they had fun playing again and got to meet Chuck E. Cheese!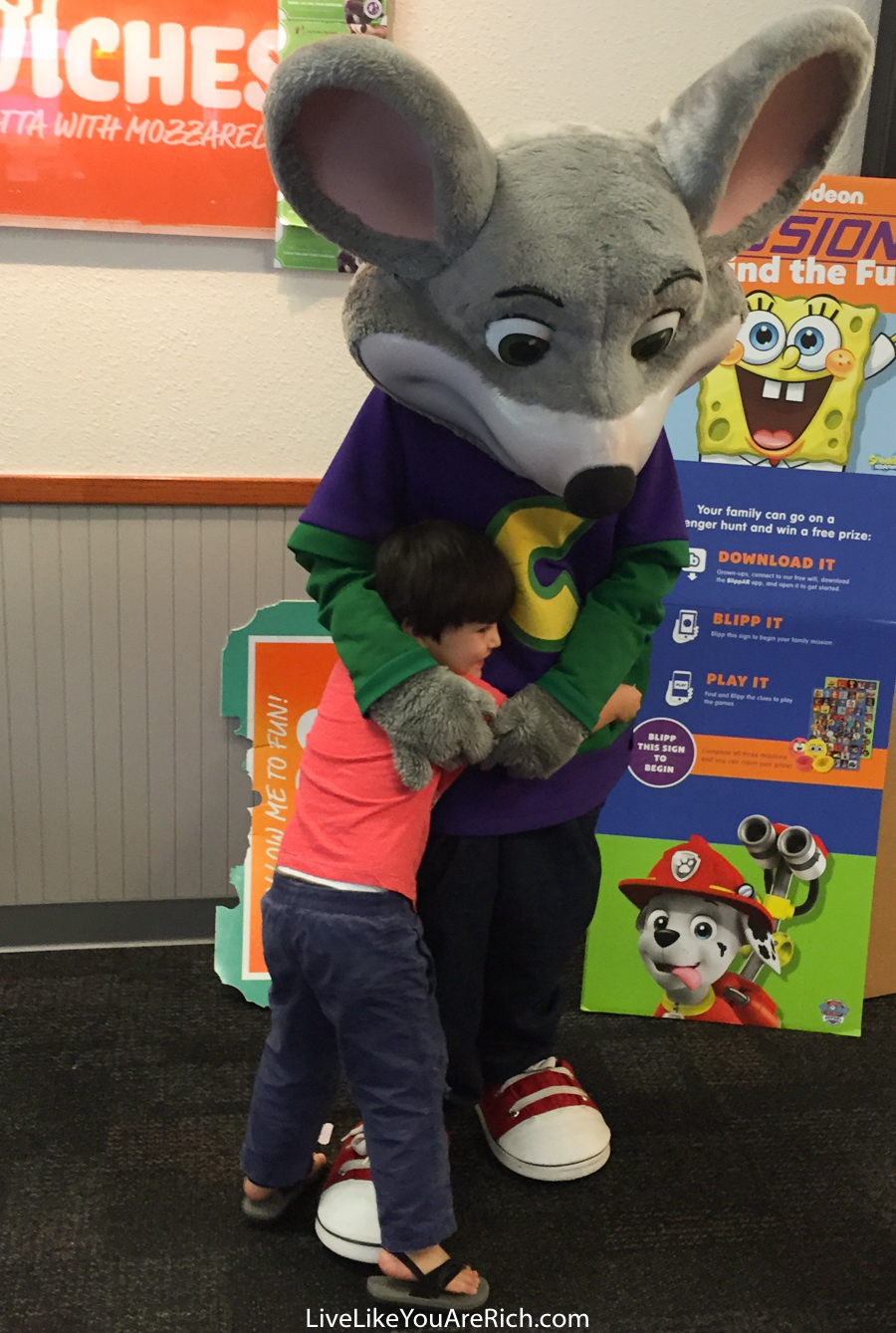 We redeemed their tickets for some fun prizes and reluctantly left…until next time. Which hopefully won't be long. They honestly can't wait to go back to Chuck E. Cheese's!
It's been raining nonstop this week and was great to find an inexpensive indoor playdate and lunch option that is extremely fun!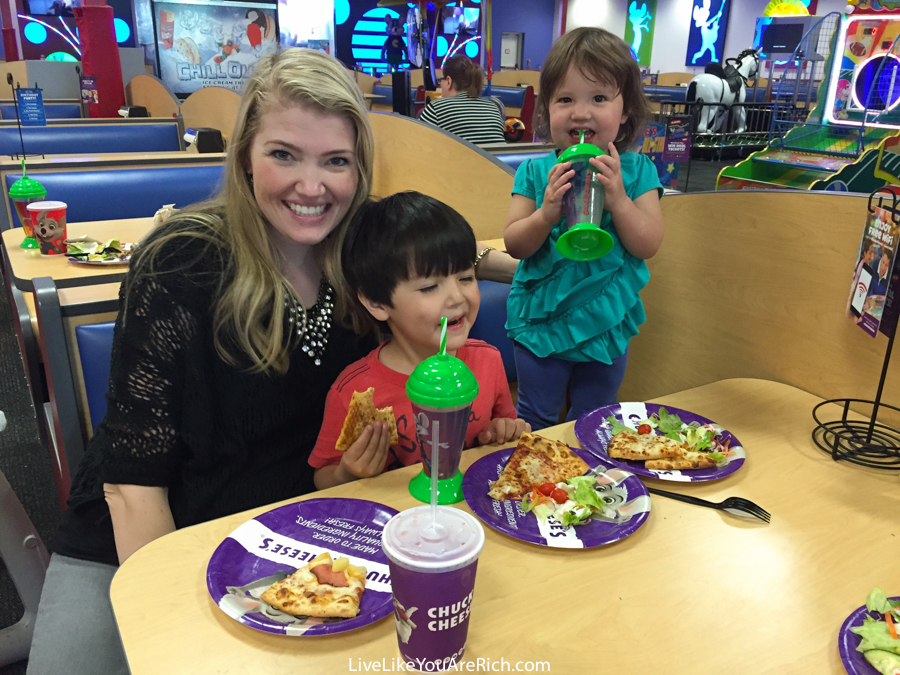 You can enter now to win a Chuck E. Cheese's $100.00 gift card. Simply Like Chuck E. Cheese's on Facebook HERE and then leave a comment on this blog post below.
Please follow Chuck E. Cheese's on Social Media: Twitter, Pinterest, Facebook, YouTube and Instagram

This is a sponsored conversation written by me on behalf of Chuck E. Cheese's. The opinions and text are all mine.