I am on a high-protein diet, but that doesn't mean I don't love a dessert now and again! When I eat something sweet, I try to balance it with a good amount of protein. I feel like I can stay on track better when my desserts are filled with protein—as they keep me full longer.
I feel great I'm more active and energetic! Eating Greek yogurt has made weight loss and maintenance much easier for me. I often grab a Yoplait® Greek yogurt as a craving-buster. It's sweet enough for a nice snack all by itself, but if I want it more 'dessert-like' I'll add a few ingredients to it. Usually, this is just the right balance to help me stay on track, yet satisfy my sweet tooth.
I love bananas, yogurt, and caramel. So naturally, when I saw Yoplait® Caramel Banana Greek 100 at Walmart the other day, I was excited to grab a few.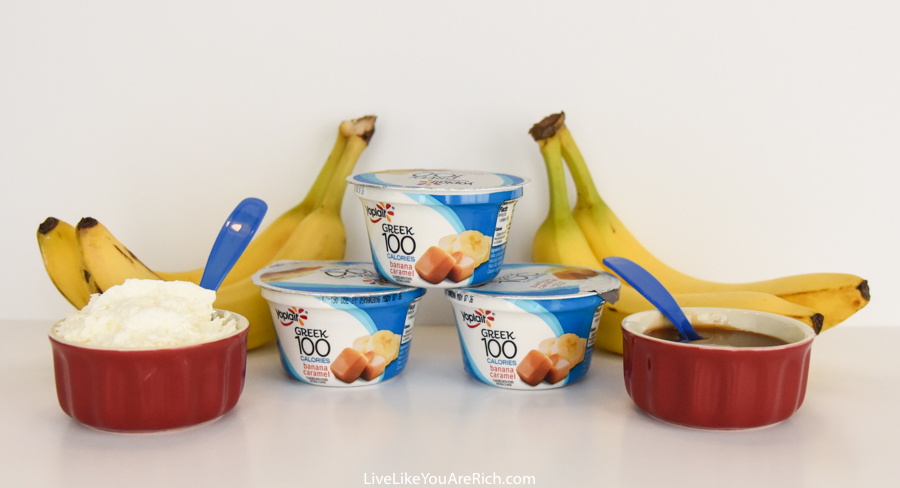 I brought them home and made a very tasty dessert in just a few minutes that kept me full for hours. The Yoplait® Caramel Banana Greek 100 has 12 grams of protein in it + the banana which has 1.6 grams = 13.6 grams of protein!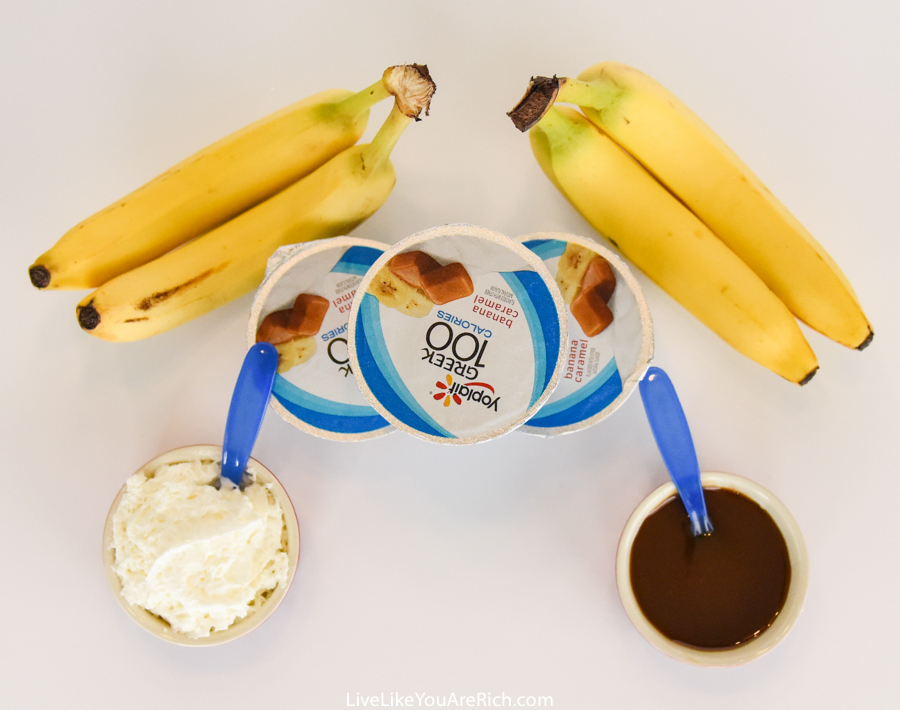 I mixed Yoplait® Caramel Banana Greek 100 with banana slices, caramel, and whipped topping. It was so delicious!!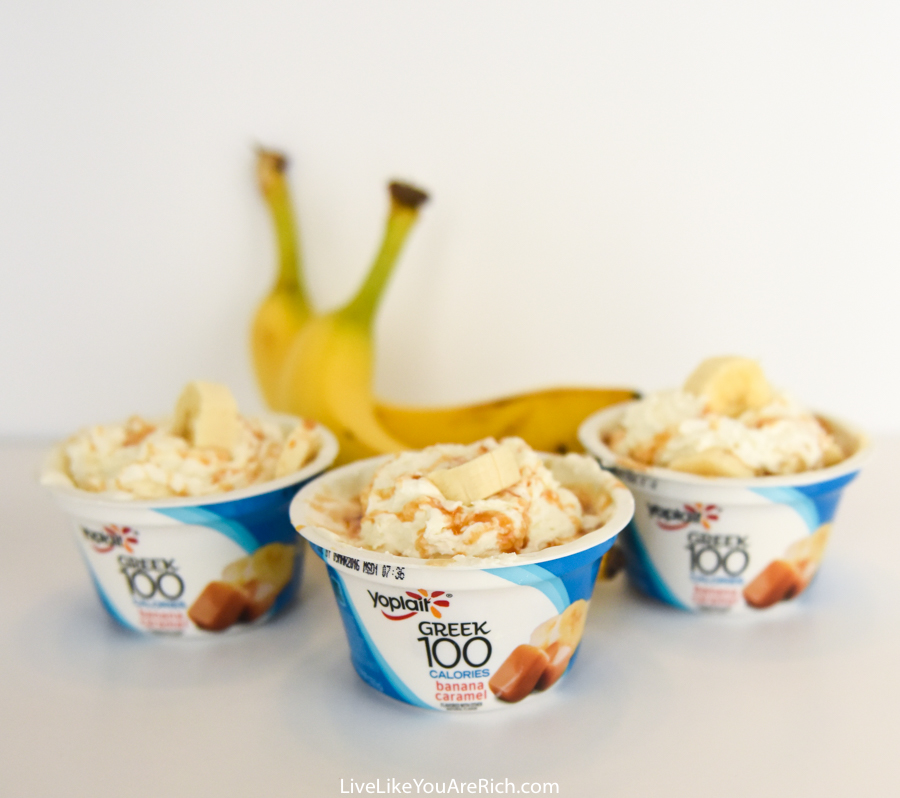 I loved the taste of the sweet caramel, whipped topping, and bananas balanced with the very light tang of the delicious protein-packed Yoplait® Caramel Banana Greek 100. It tasted just like a banana split.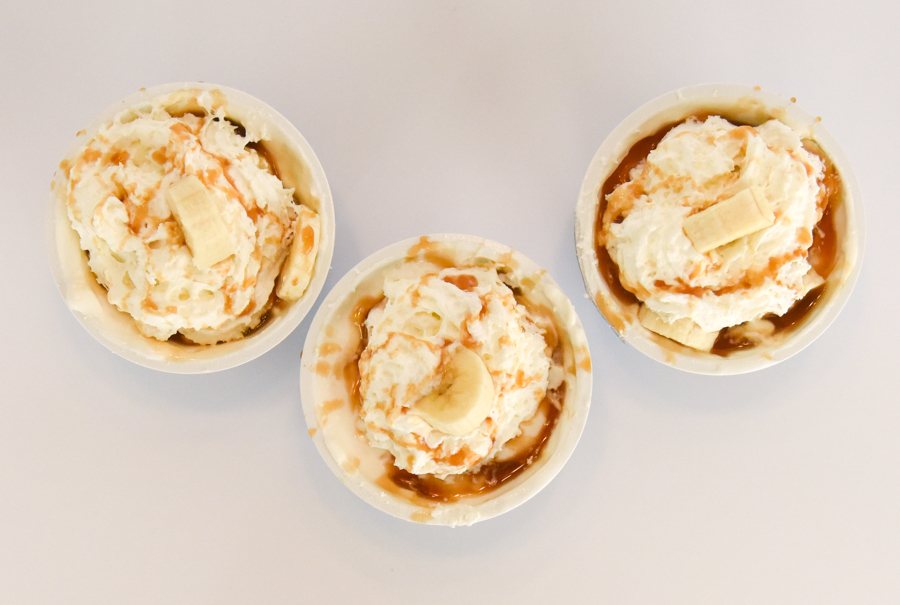 Yoplait® has so many options and flavors. Check them out Yoplait® "1-Up Your Cup" to stay active and fit while enjoying deliciousness.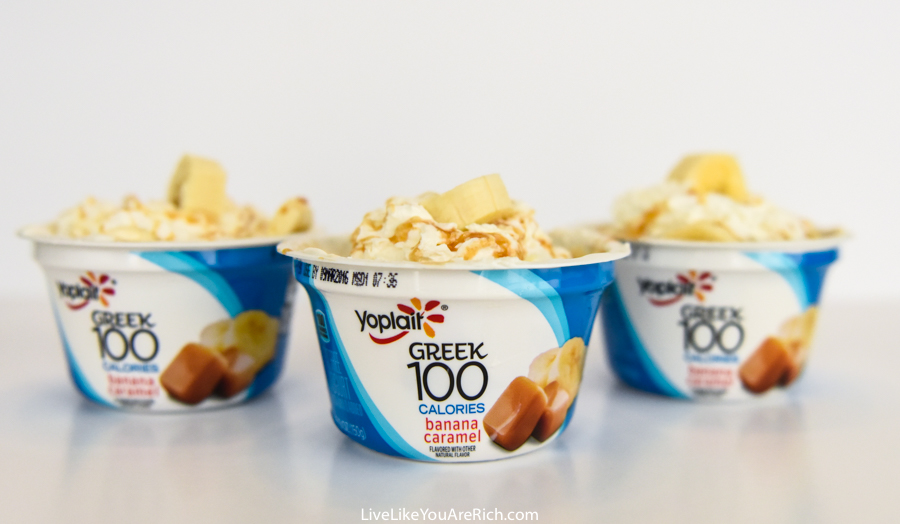 Remember to grab Yoplait® Caramel Banana Greek 100, caramel, whipped topping, and bananas at Walmart.

Enjoy your High-Protein Yoplait® Banana Split Dessert!
What is your favorite way to 1-Up Your Cup?
Follow Yoplait® for other great recipes and way to eat yogurt on Pinterest here.

This is a sponsored conversation written by me on behalf of General Mills. The opinions and text are all mine.