Old trunks and vintage suitcases are favorites of mine. My grandma used to keep blankets and toys in vintage trunks for us. They are so lovely, and I can say even slightly nostalgic. I found this trunk at a garage sale ($20.00) but it needed some jazzing up. Unfortunately, I don't have the 'before photo,' but you can see the after photos below. Up-cycling it was a fun project that was very easy, inexpensive, and quick. Here's how to create something similar:
First, clean off the sides of the trunk.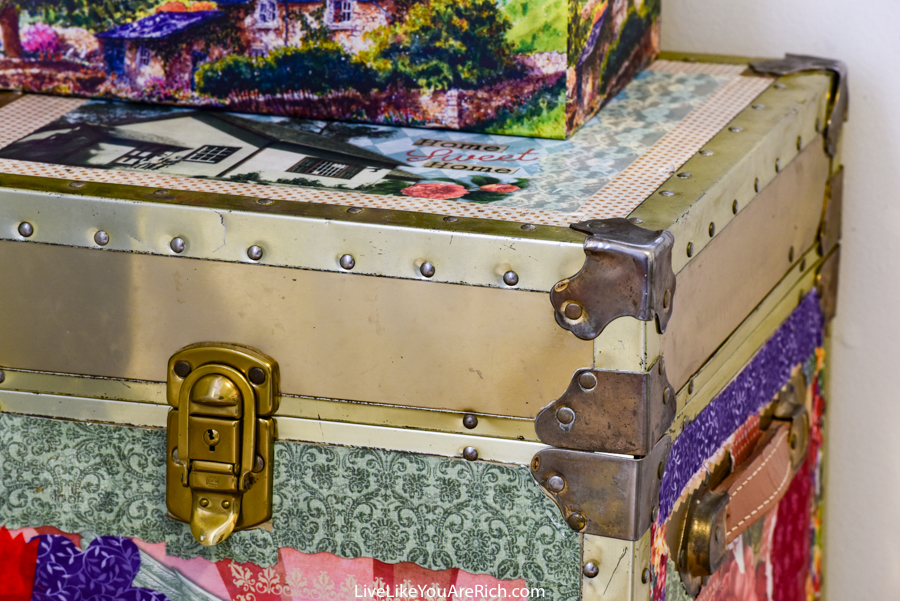 Next, cut out borders, clip art, and backgrounds for the sides and top. Lay everything out the way you'd like it to look before continuing on. I used: scrapbook paper, fabric, vinyl, newspaper, magazine images, stickers, paint, glitter glue, etc.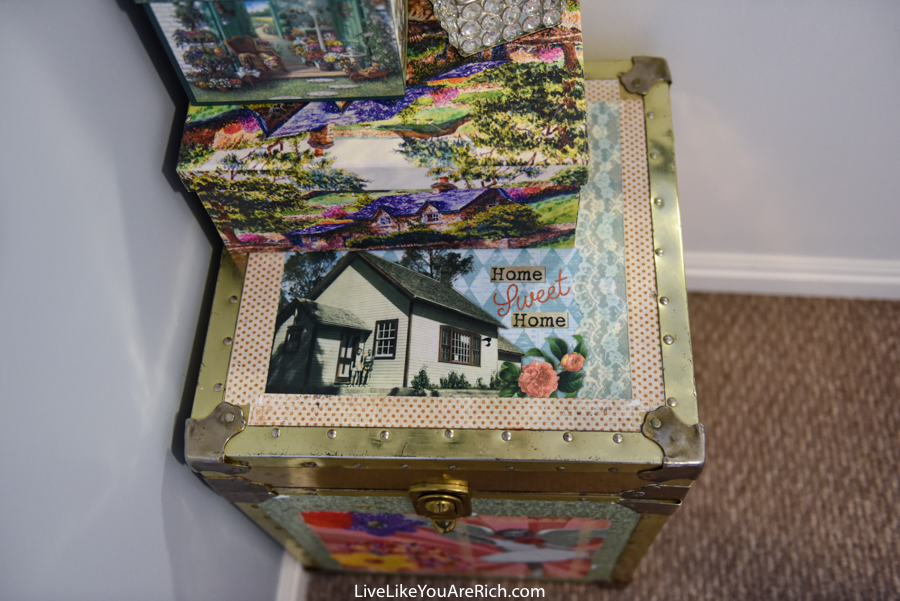 Next, begin mod podging the items onto the sides and top of the trunk.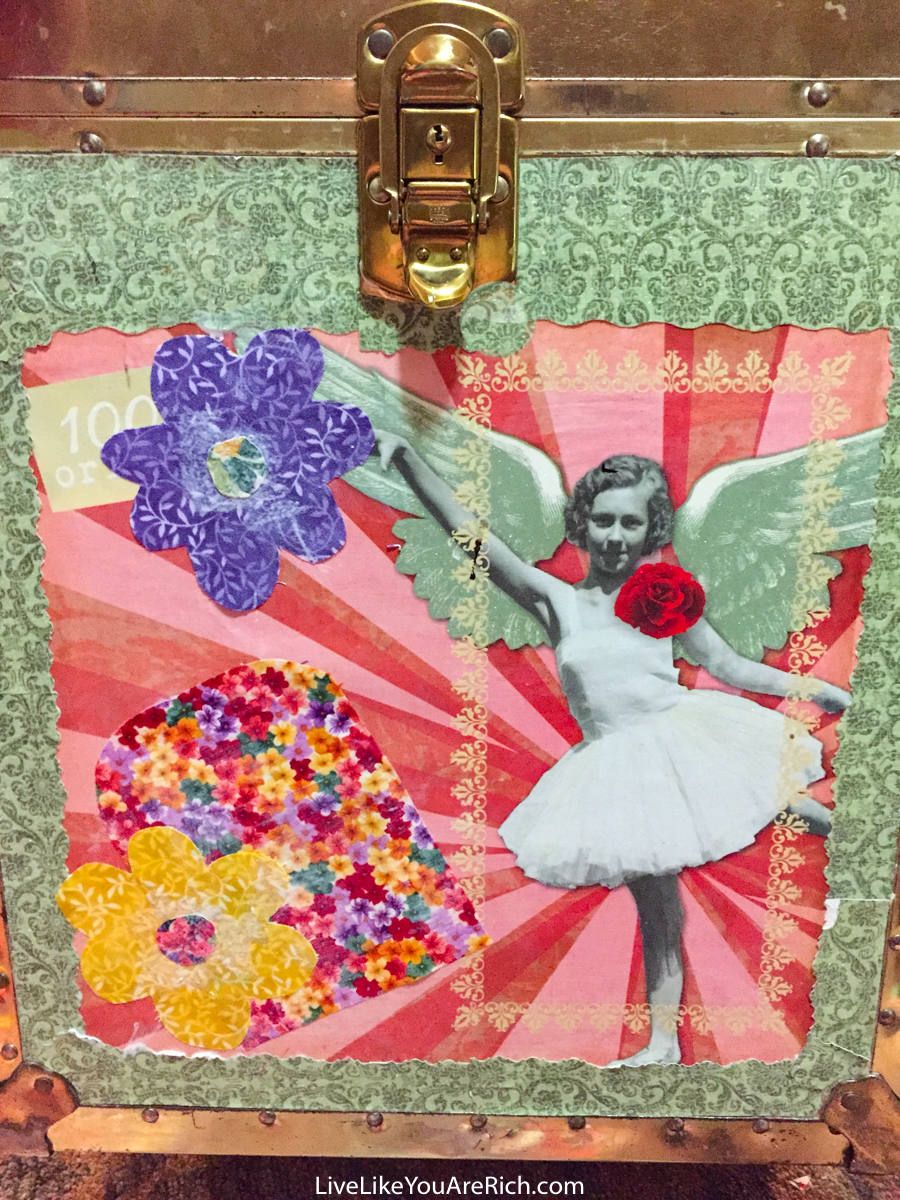 If you want to mod podge material on over other things as I did in the photo above, simply layer them after the first dries. You do not have to mod podge everything at the same time. You can glue on the first layer, allow it to dry, and then move on to the next.
Many of the sides of the trunk required a few layers of mod podge.
When all the layers are finished drying, you are done!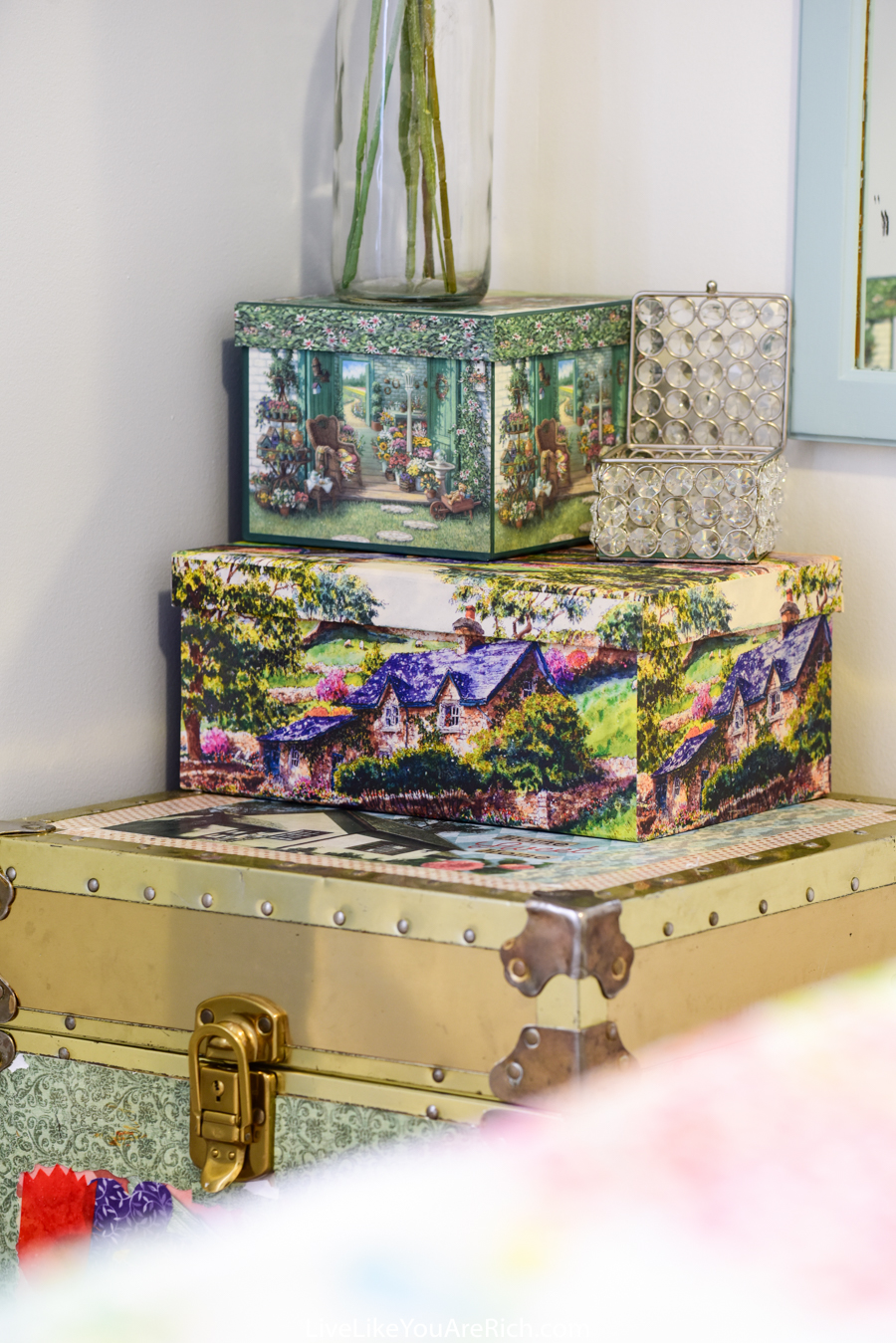 If desired, stage the trunk by placing gift boxes, knick knacks, decorations, flowers etc., on top.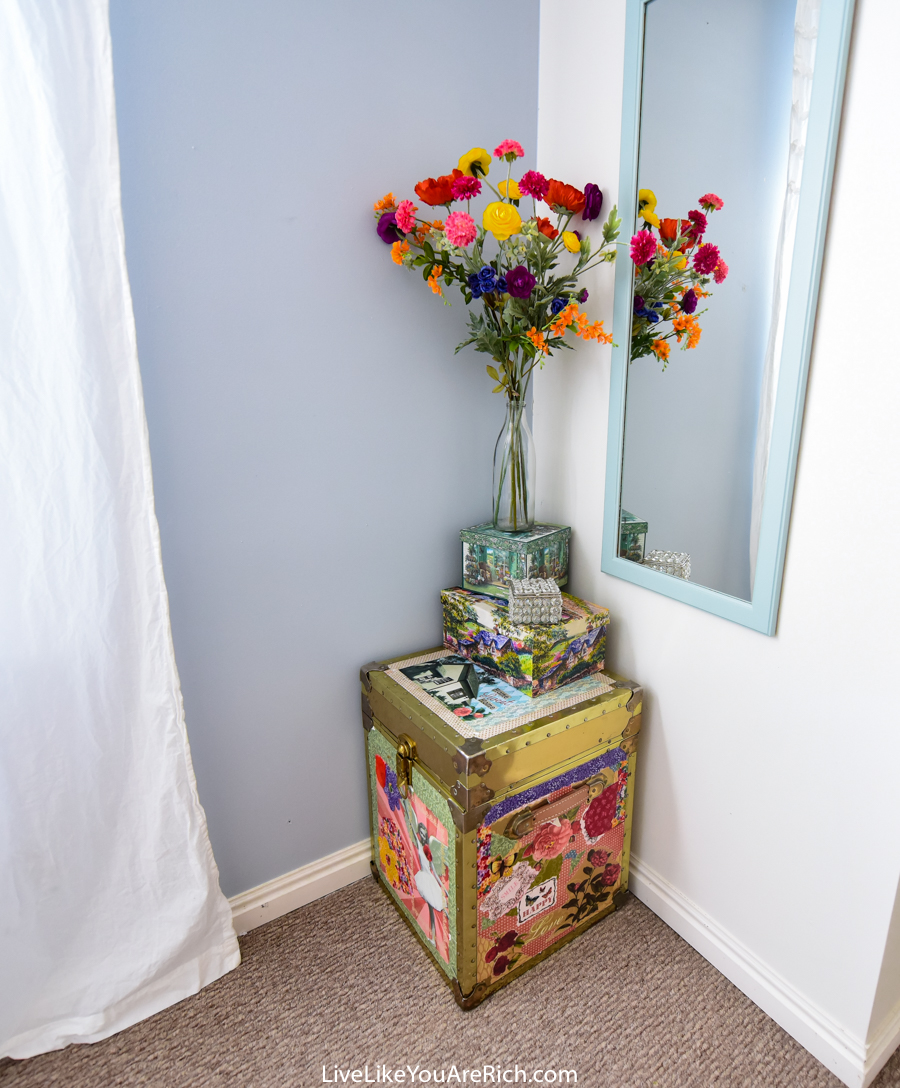 As you can see, this is a very simple and customizable DIY project. I was able to use the same fabric I used in my DIY fabric wall art (found here) and on my DIY memory foam side tables (found here) so that the trunk would tie together with the other items in my guest room.
Materials Needed:
Optional:
magazine cutouts,
newspaper,
etc.
I hope you are able to up-cycle a beautiful trunk as well!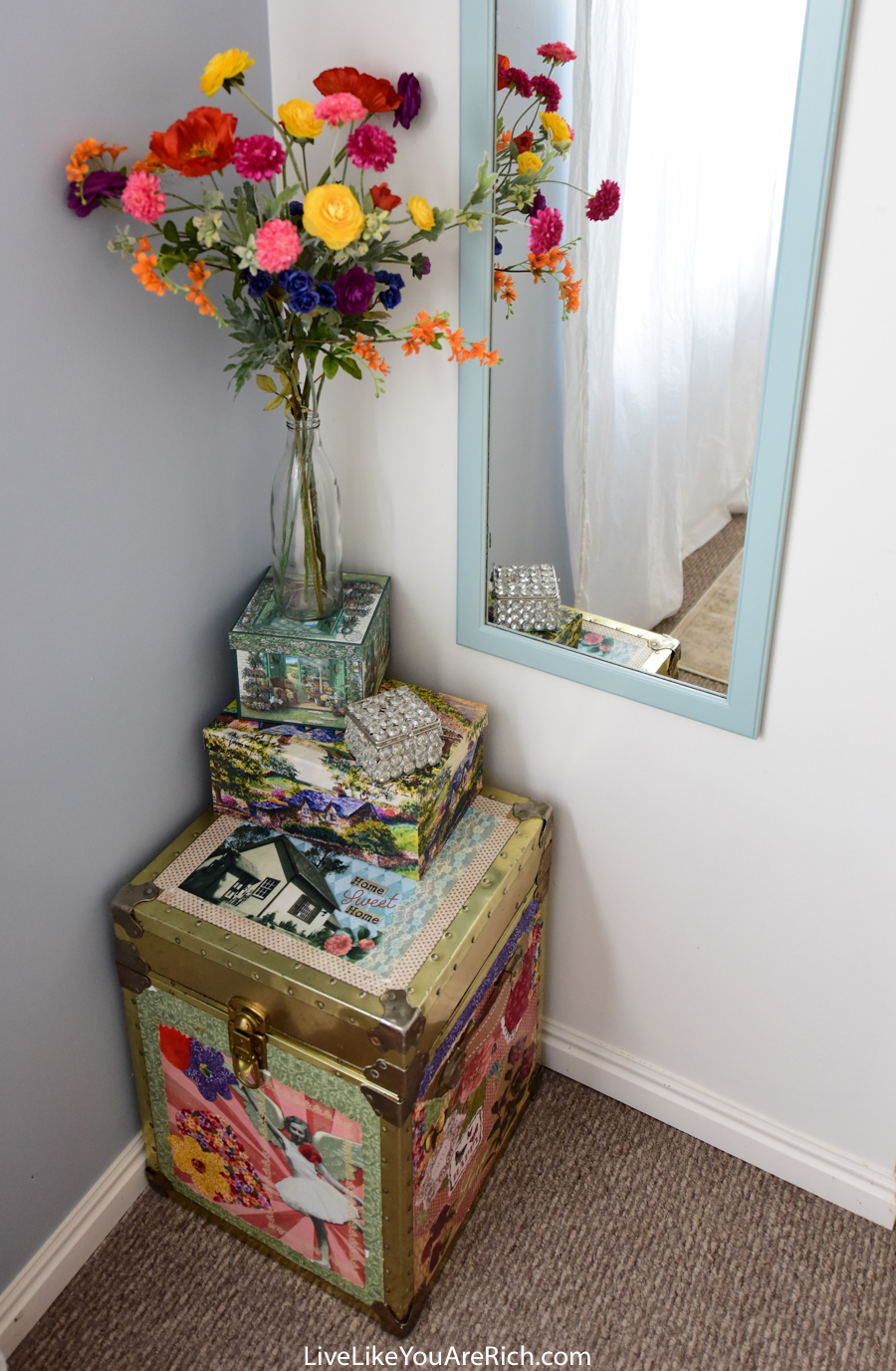 For other 'rich living' and DIY tips please subscribe, like me on Facebook, and follow me on Pinterest and Instagram.