As many of you know, I love to find great deals! But good deals on more expensive items and services such as: travels, house cleaning, restaurants, entertainment, etc. are hard to find.

When I found about about yourFREEtree I was pretty excited. It's got a huge database of coupon/gift certificates for goods, services, and even vacations. A friend and I used a yourFREEtree certificate at a nearby steakhouse called Christopher's and saved $35.00 on our meal! Update 3/20/14 I just used a $100.00 off certificate to get my carpets cleaned. It was awesome to not have to buy anything or wait to have my coupon/groupon validated. I just printed off the $100.00, booked the cleaner, and handed them the gift certificate (I got for free!) before I paid.
Basically companies are saying, "Come and try our product. If you do we'll give you a major discount/gift certificate through yourFREEtree for free!" They do this because they want your business (its a form of marketing) and they want to be able to prove to you that they will treat you so well that you'll give them business again.
Another thing I love is that these gift certificates act like a coupon, you don't have to spend money upfront. With LivingSocial, Groupon, etc., you have to pay for it upfront. Then if you forget to use it, change your mind, and/or it expires on you, you are out of the money. With yourFREEtree, you don't need to pay upfront, and you can still benefit and get huge discounts on similar items and services without worry.
It's called yourFREEtree because it literally offers you free money in the form of free gift certificates.  Creating an account took me a few seconds. All you need to provide is your zip code and email address. This isn't an everyday email list. You will only be notified weekly with top picks of what is new at yourFREEtree.com.
This is free money! Sound too good to be true? It gets better.
For simply signing up and creating a profile on youFREEtree.com you will be entered to win a monthly giveaway. This could be free dinner, merchandise, or a trip to Disneyland. If you set up a full profile (which takes a minute or two), that gives you an additional entry every single month.
On top of that, for every certificate that you put into your "wallet" and redeem with a vendor you get another entry added into that month's giveaway. Let's say you use one voucher for a free pizza, a massage, shopping, and another for a date night; that would give you 4 more entries into their giveaway plus you'll have saved quite a bit.
It's simple.  Check out over 150+ merchants offering free gift certificates (online and in store), with more being added every day. I had a reader ask if this is just a Utah company. It started in Utah and, from what I understand, is growing nationally. I've even heard they are working on signing Ikea up…so if you don't live in Utah keep checking it every month or two for deals in your area.
Find them here: https://www.yourfreetree.com/ and if you like them on Facebook you won't miss out on any of the fun giveaways they have coming up!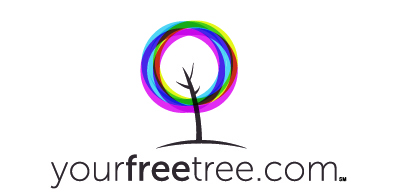 yourFREEtree.com is a new and exciting way to shop and connect with companies you love and new ones that you might like to try!