This tutorial and video will show you How to Get White Heat Spots off of Wood surfaces.
Have you ever accidentally put a hot pizza box on a wood table and had white spots stain the wood as a result?
Or perhaps the hot pad you put a hot pot on wasn't the thick enough and the heat came through on the other side leaving a cloudy mark on your wood surface?
Well, this is something I did awhile ago. I put some hot items on our table thinking a couple of big towels would prevent damage; I was wrong.
This was our beautiful table beforehand. I got it lightly used and the six chairs 4 years ago for $380.00.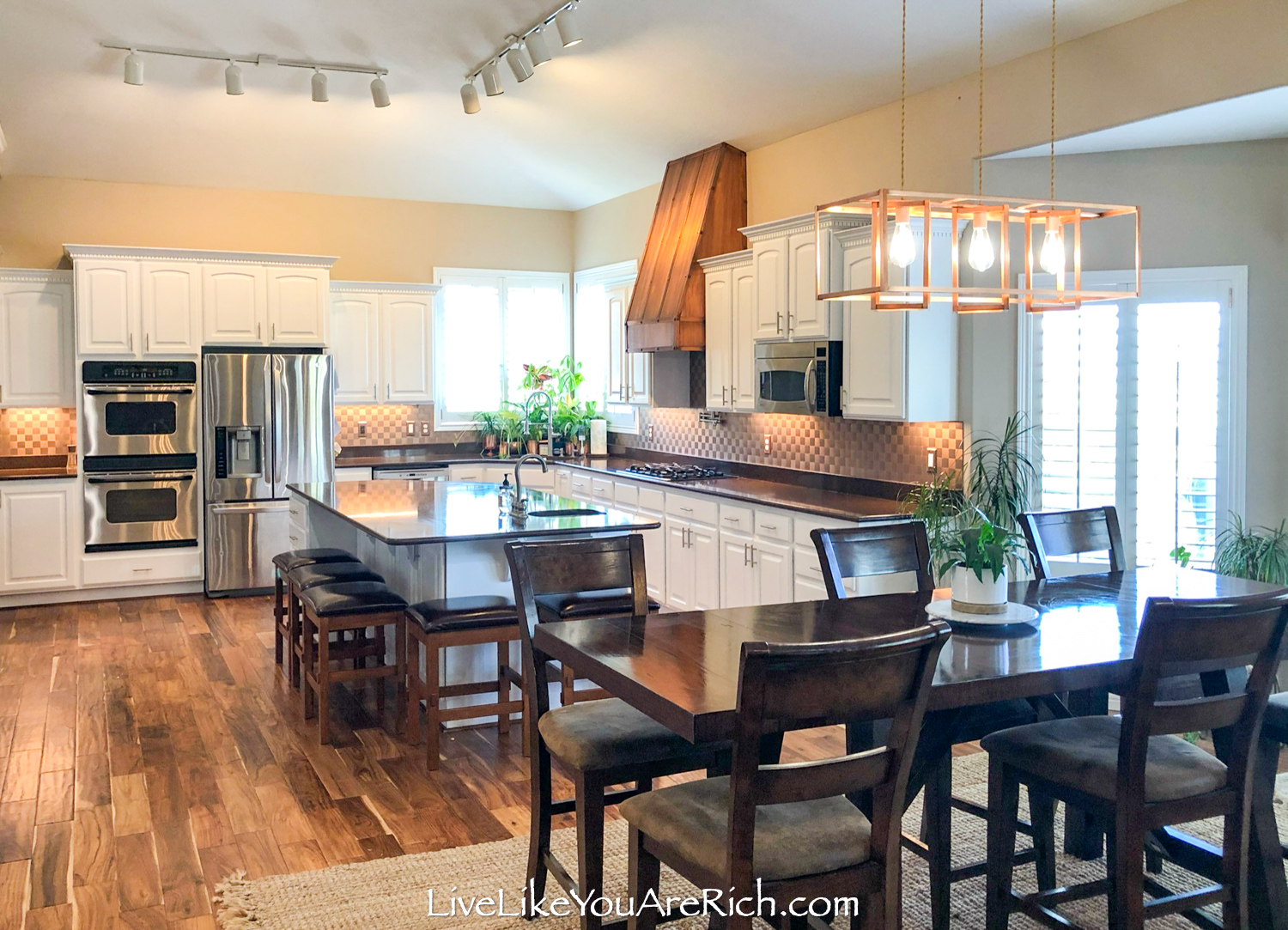 It goes well in our house and matches the decor and counter height.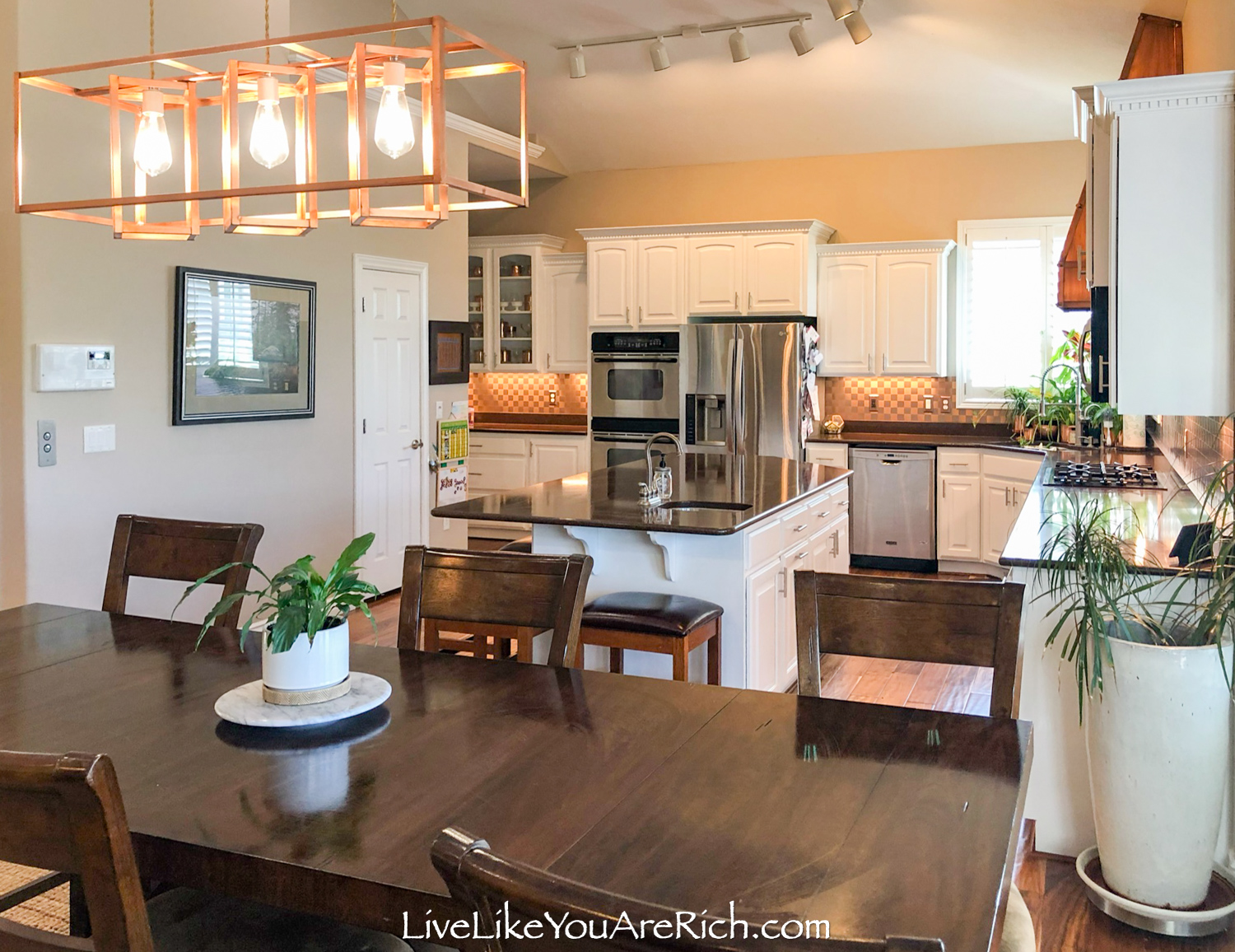 Unfortunately, when I removed the hot items the entire end of table (including a table leaf) was burned. There were white heat marks everywhere! After my lapse in judgement, it looked like this…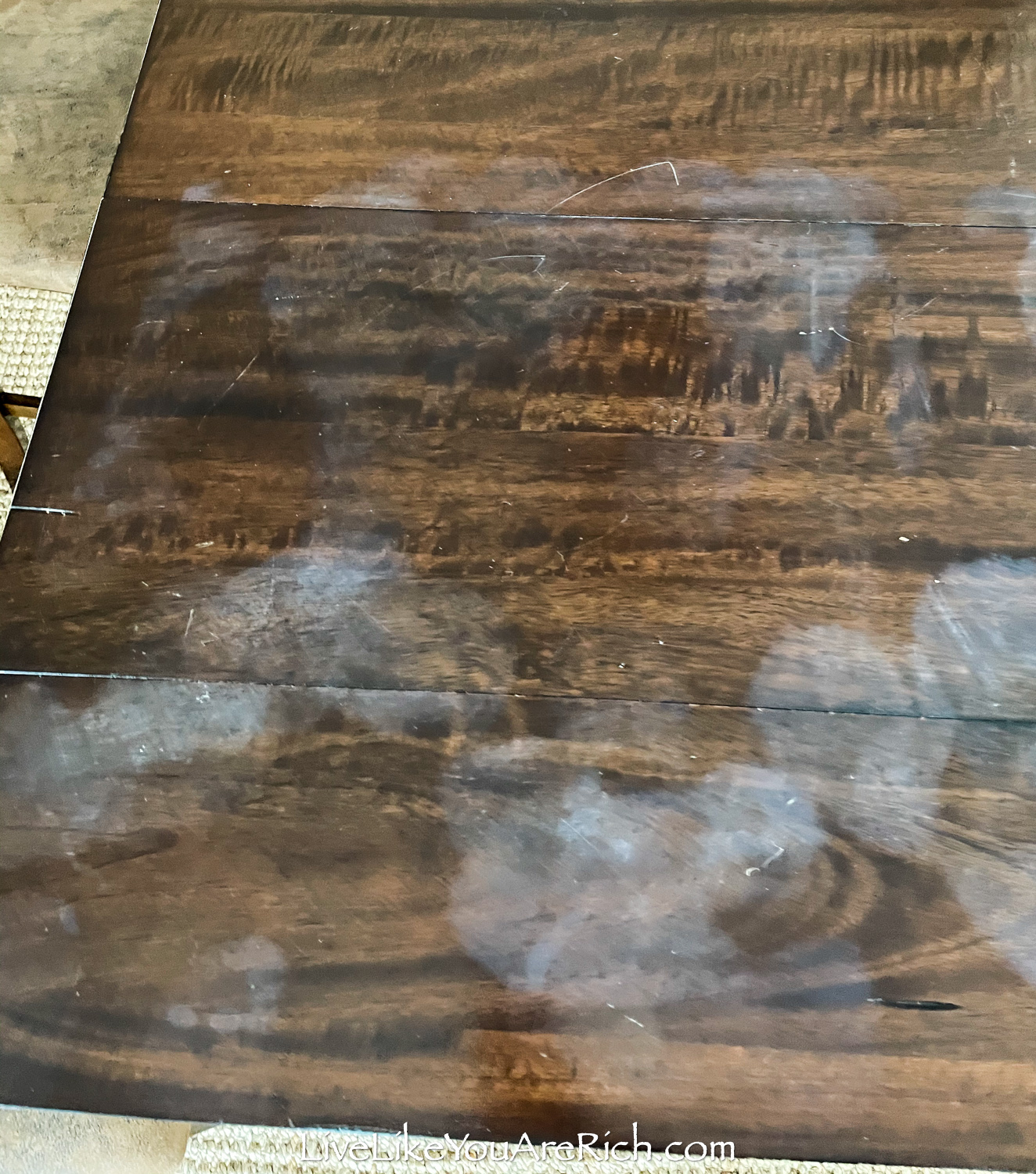 I was so disappointed. I was worried I'd have to use a table cloth going forward or get rid of the table altogether.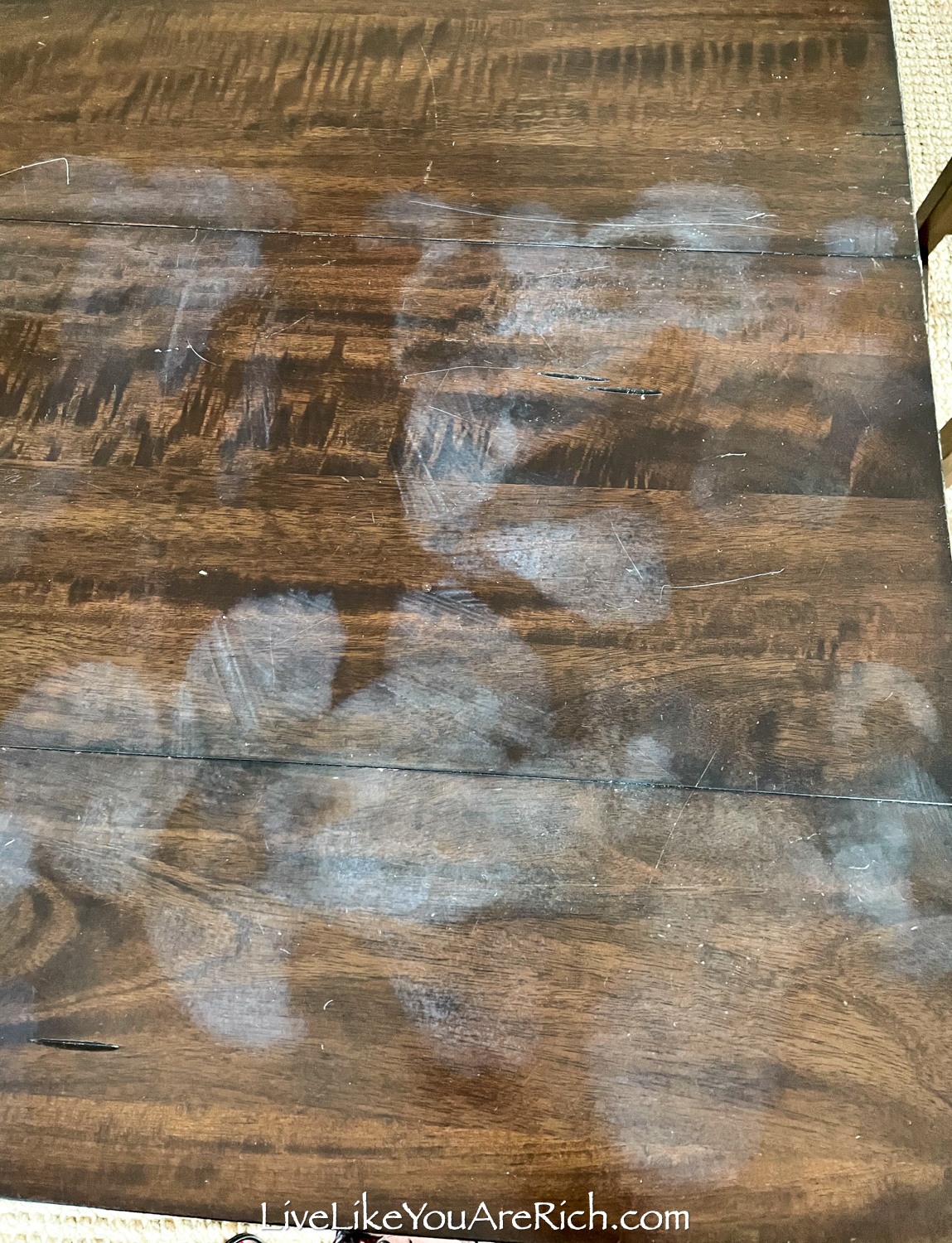 I love this table, so I decided to do some research to see if there was a way to fix it.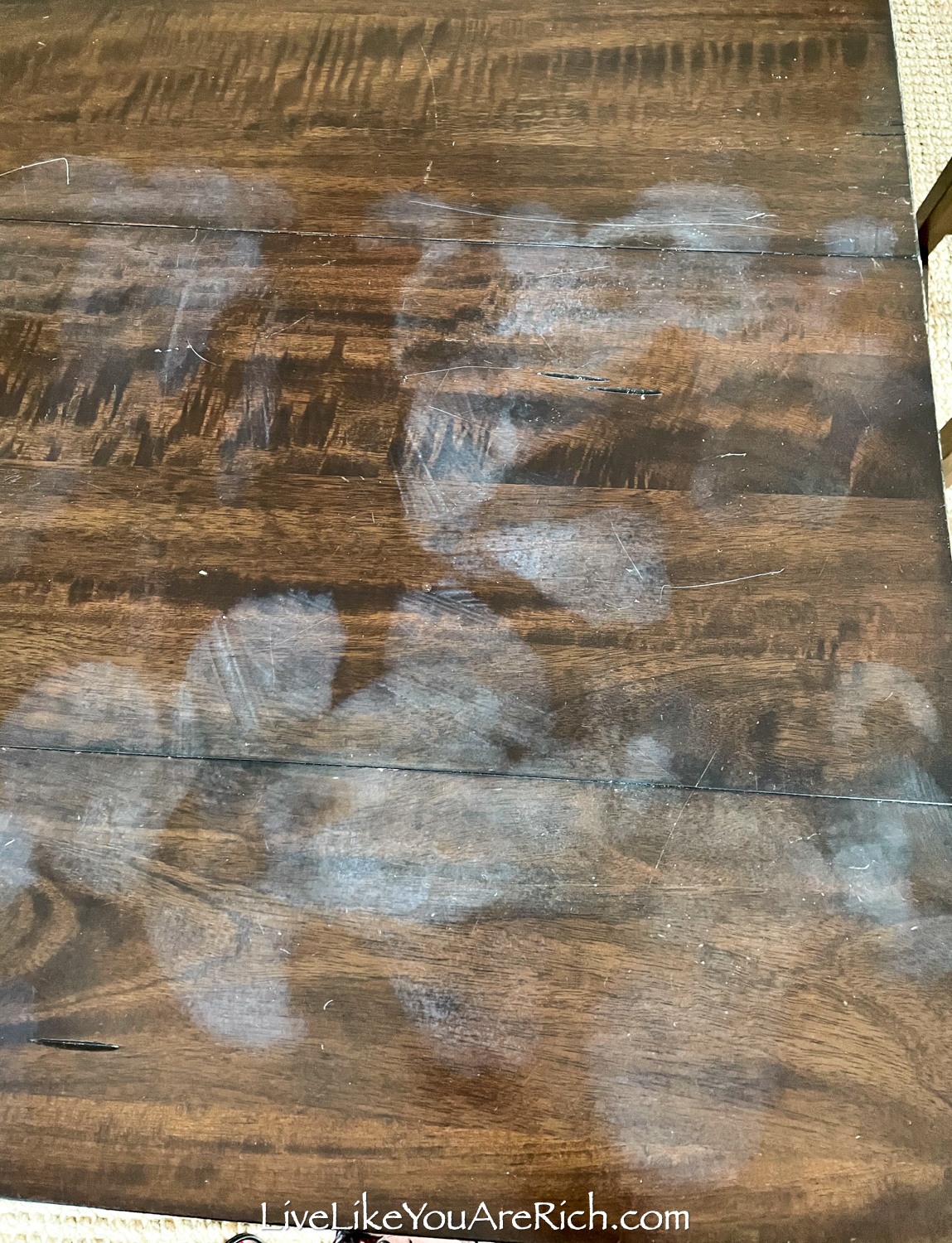 I did a lot of research and after hours of reading online, I figured out that these white cloudy spots are actually moisture trapped underneath the sealant or veneer on wood surfaces.
So, that would mean that using heat to dry out the moisture would likely work to remove them.
So that is what I tried.
First, and very nervously I tried using an iron over a thin tea towel. This was not working well, or at all really. Plus, I was so worried about melting and further damaging my table, I wanted to try something else.
Then I tried using a hair dryer (see video), which did work but was slow and inefficient (over heating of hair dryer). Finally, I used a heat gun which worked extremely well (see video).
Here is how the table looked afterward.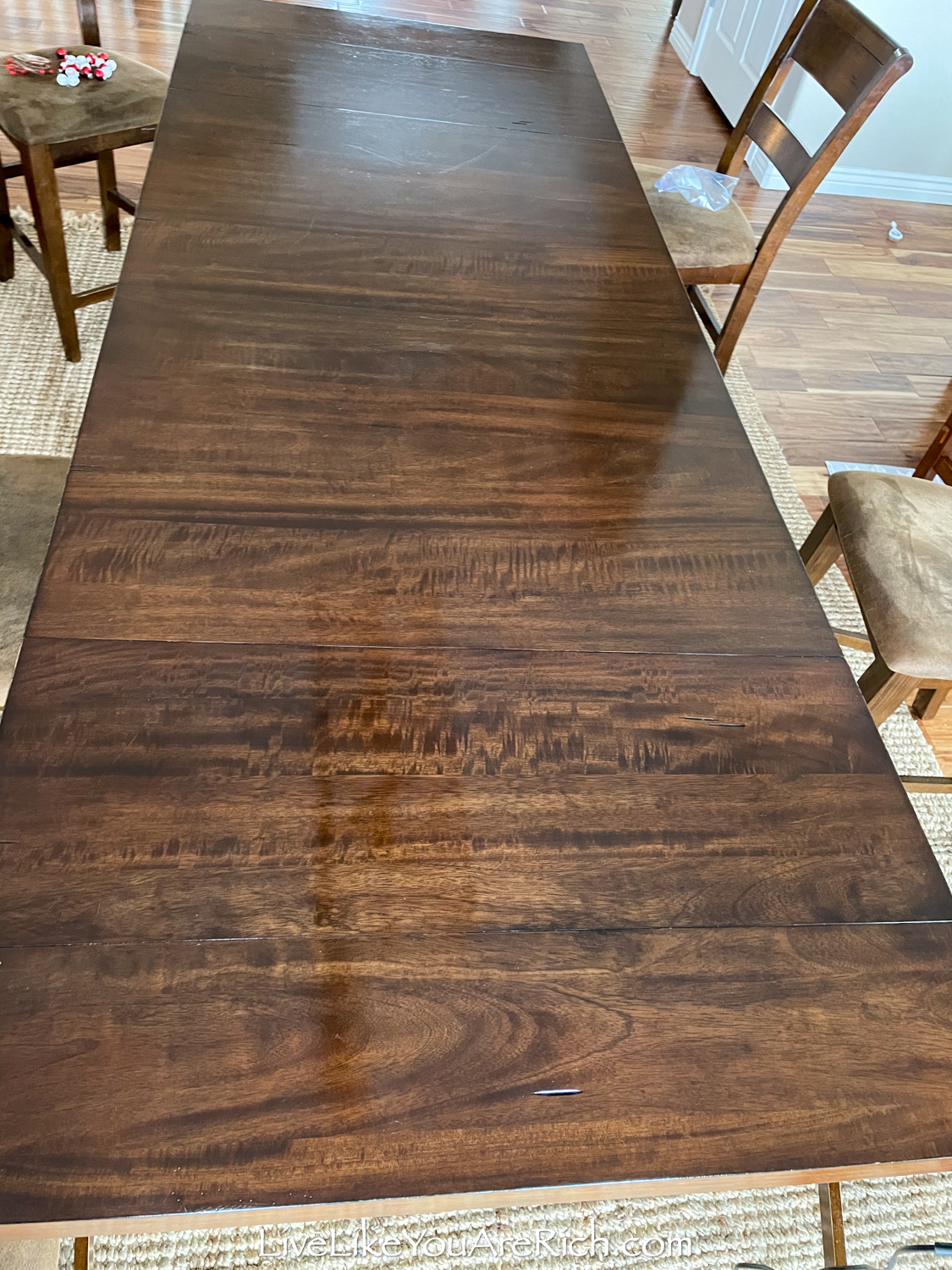 I did this a year ago and our table still is white spot free.
Read through this tutorial and/or
watch the video
to see How to Get White Heat Spots off of Wood
Clean table with soap and water (removing any food that may be stuck, etc.)
Using a blow dryer —or better— a heat gun, heat the areas that are white/ cloudy.
If using a blow dryer you will need to get very close, even touching the table with the concentrator nozzle attached. If using a heat gun, remain at least 1/2 inch away from the surface and move it quickly in small swirly motions to prevent burning the surface.
After the spots are mostly gone, move the heat gun or hair dryer in an organized line by line manner to get the area completely dried out and moisture cloud/spot free.


Using Old English or any other wood furniture polish, condition the wood thoroughly two times and let it sit for a few hours before wiping the excess away.


That's it!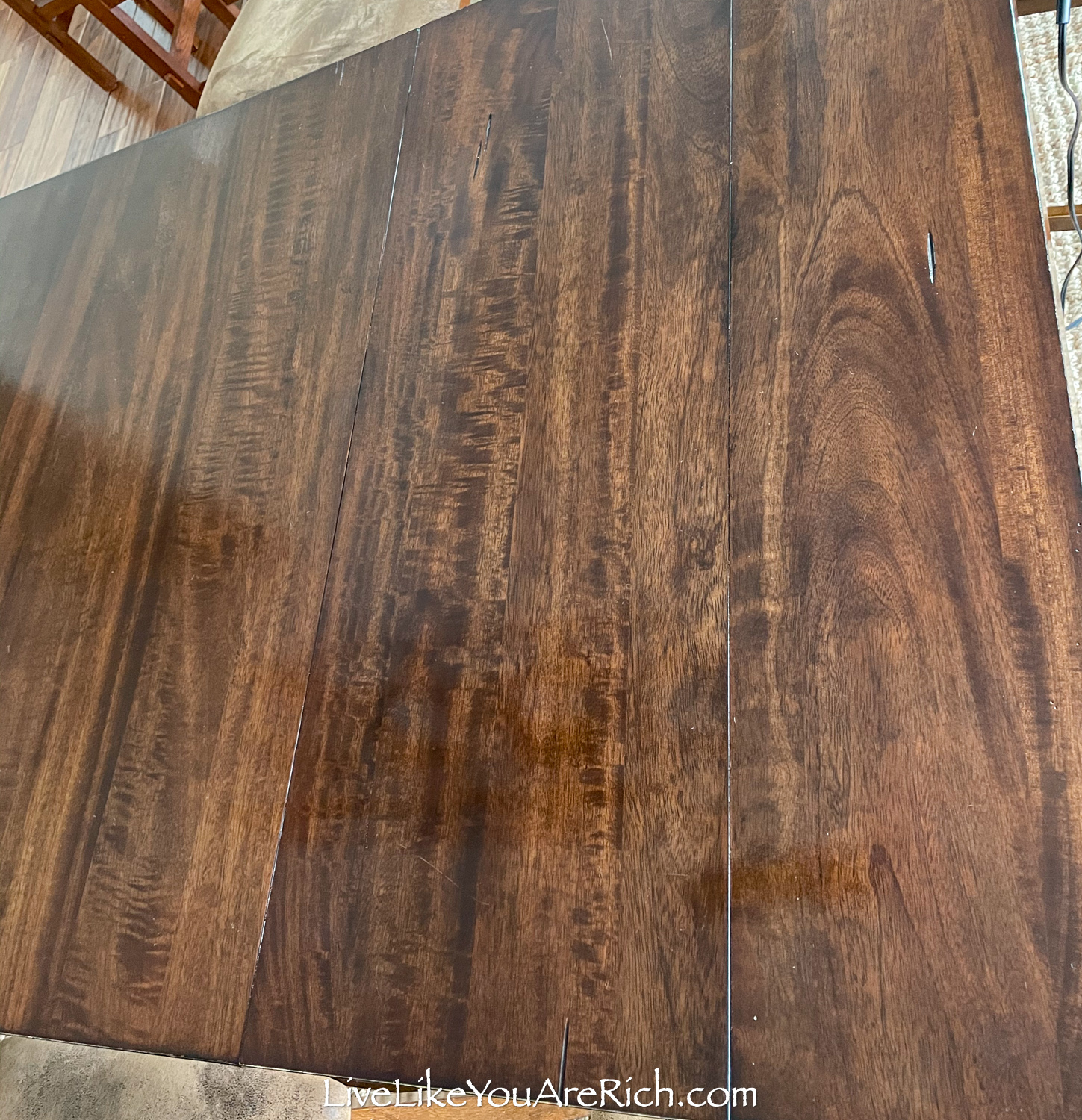 Supply List for How to Get White Heat Spots off of Wood
Old English or other wood furniture polish/conditioner
I hope this helps you get any white cloudy stains which are heat marks off your wood surfaces.

For other inexpensive D.I.Y. and craft ideas please subscribe, like me on Facebook, follow me on Pinterest and Instagram.