I helped throw a bridal shower last week and had so much fun! The bride-to-be had gold, blush, cream, and emerald as her colors. Beautiful together!
My mom bought some flowers, and I made the glitter vases.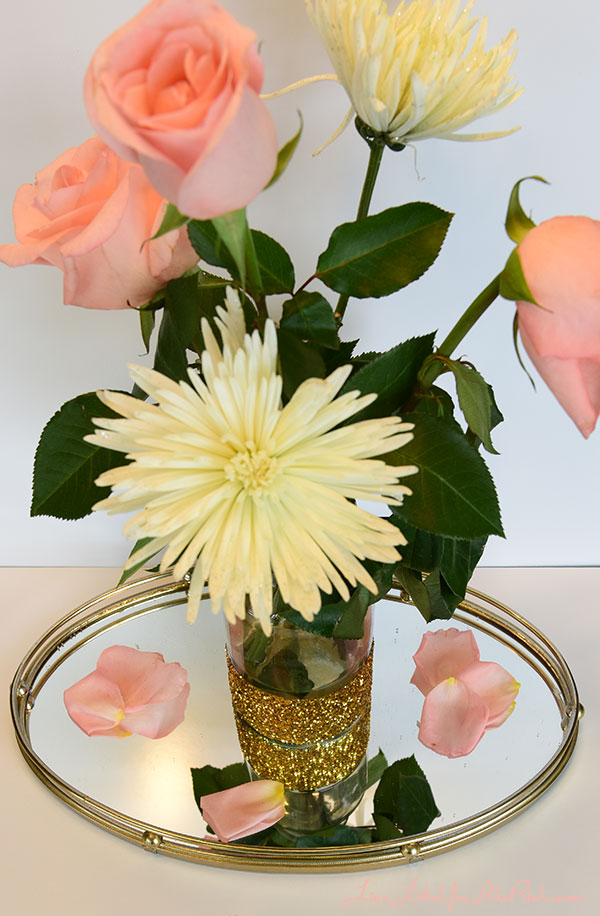 They are super easy to make and turned out quite cute.
1- Take a foam brush and apply modge podge around the bottom of a glass vase. If you don't trust your free hand (I'm a free hand type of person), or if you like things to be very straight, use painters tape to tape off the vase.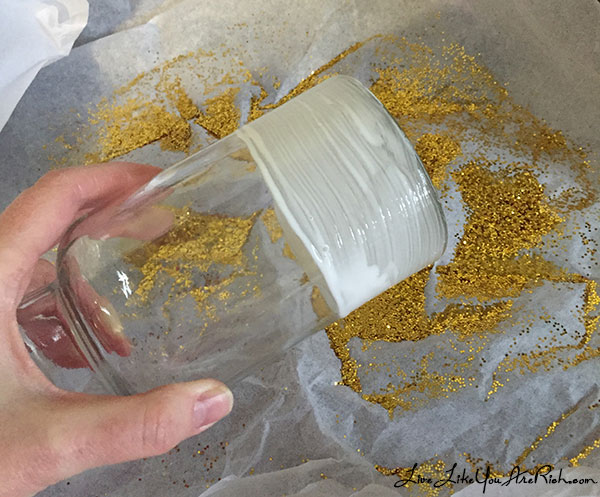 2- Put paper or something down underneath. Then, hold the jar as you sprinkle glitter heavily on top of the modge podge.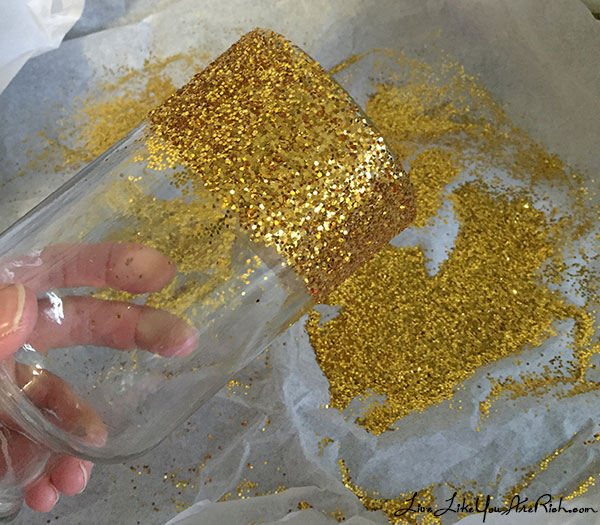 3- Allow the modge podge and glitter to dry (ten minutes or so).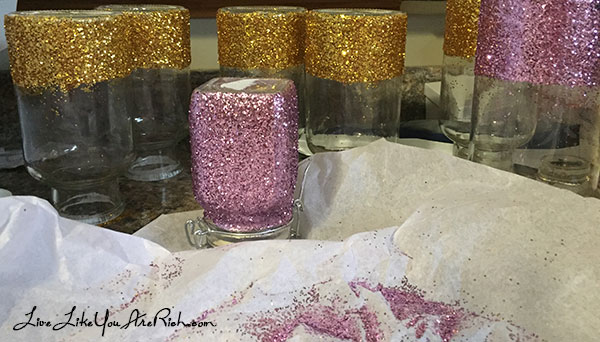 Pour excess glitter back into the glitter jar. I used tissue paper to catch the excess glitter but I would recommend something more firm like construction paper or even regular paper.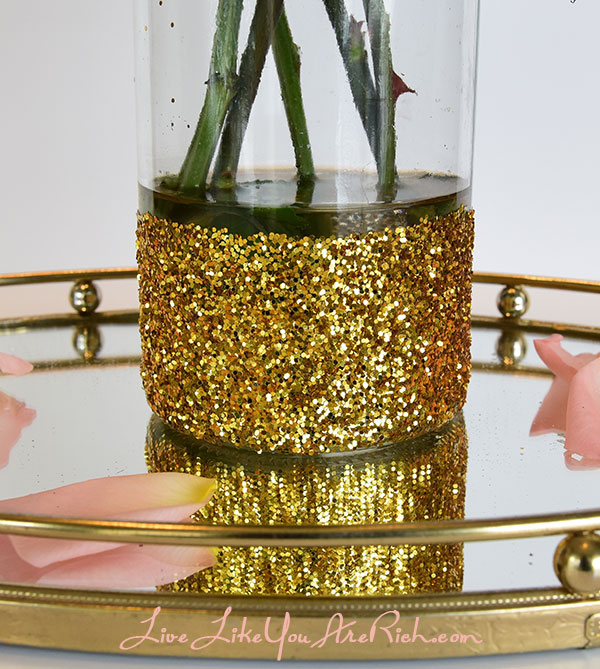 Add water and flowers and decorate!
I made 6 vases and one full glitter jar in 10 minutes plus 10 minutes of drying time. Plus, they were pretty inexpensive too!
Supplies Needed:
painters tape (optional)
Mason Jar or a glass vase (You can find these at a craft, thrift, or dollar stores for cheap.)
I used goldenrod 1/24 tree house studio glitter. But this is a similar glitter.
paper to catch excess glitter
And of course, flowers and water.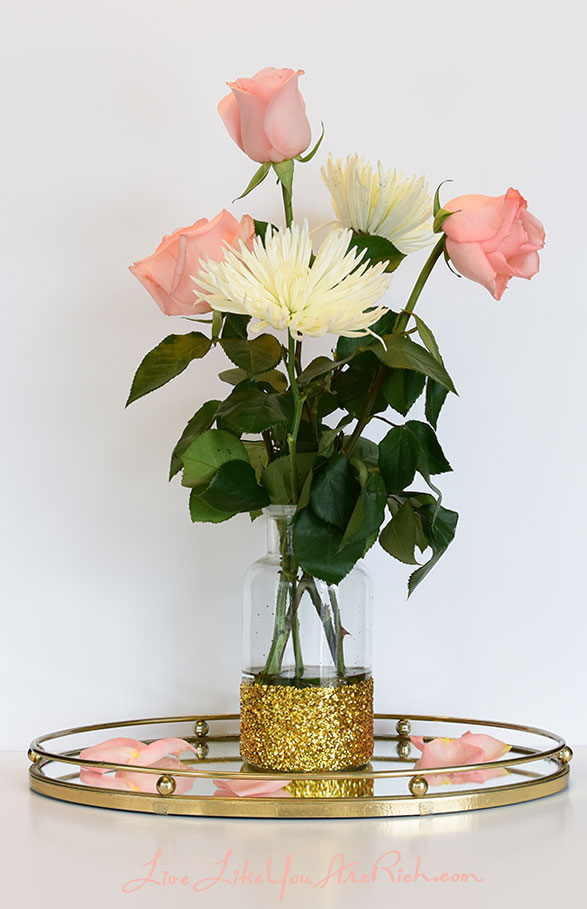 Enjoy your darling DIY Glitter Vase!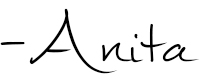 For other 'rich living' and inexpensive crafts subscribe, like me on Facebook, and follow me on Pinterest and Instagram.