My daughter Aurora is nicknamed Bubblegum (just for now, because she is so squishy and bubbly). She is so happy, sweet, kind, and a total momma's girl. She loves her older brother and playing with his toys. She just turned one and I wanted to share her birthday party here on my blog.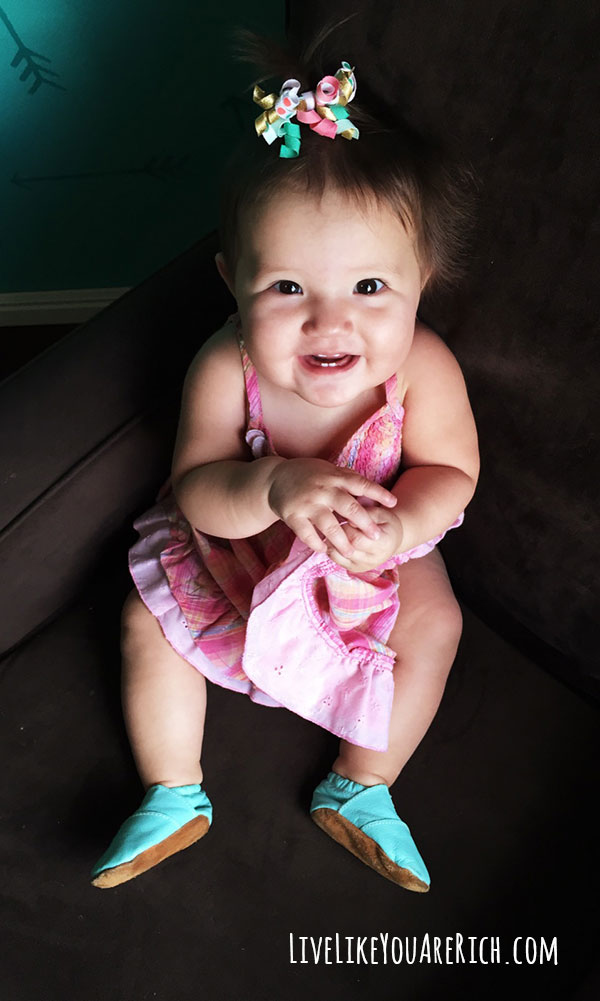 We held her party in the evening, and as a result, we didn't have a lot of natural light. So the party photographs may not be the most beautiful, but my daughter, our family, and friends fully enjoyed themselves.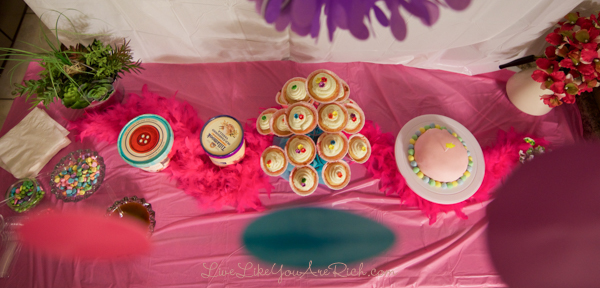 To make the party more affordable and easy, we chose to have a dessert bar. We served cupcakes, ice cream, candy, and cake.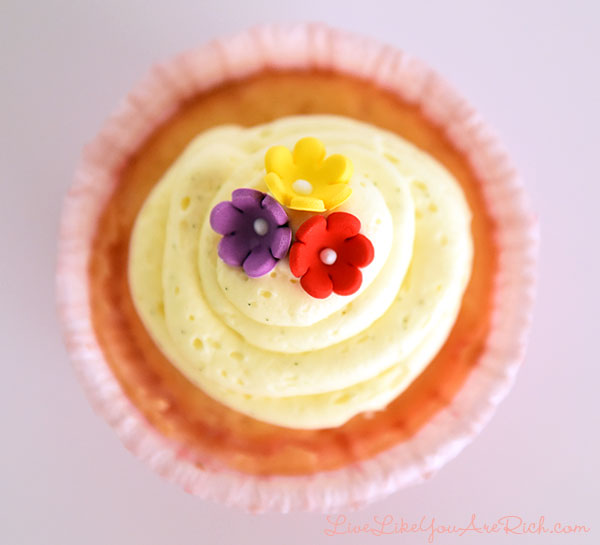 Truly the cupcakes were the hit of the party. I bought pre-made fondant flowers to top them with.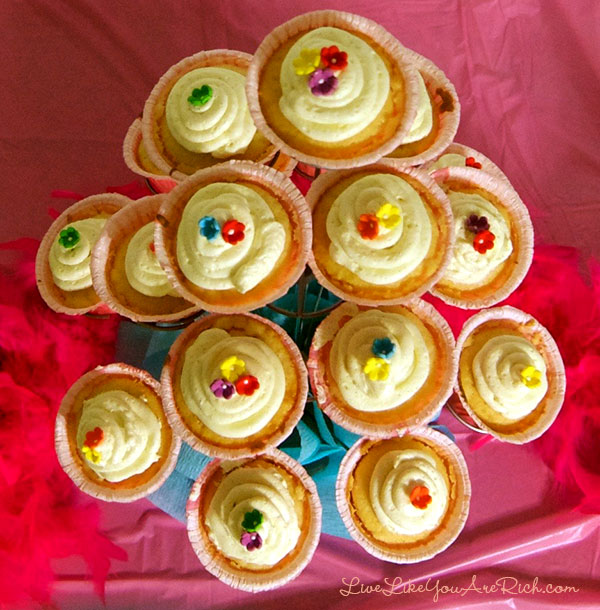 The cupcakes were made using a white cake mix (fancy I know).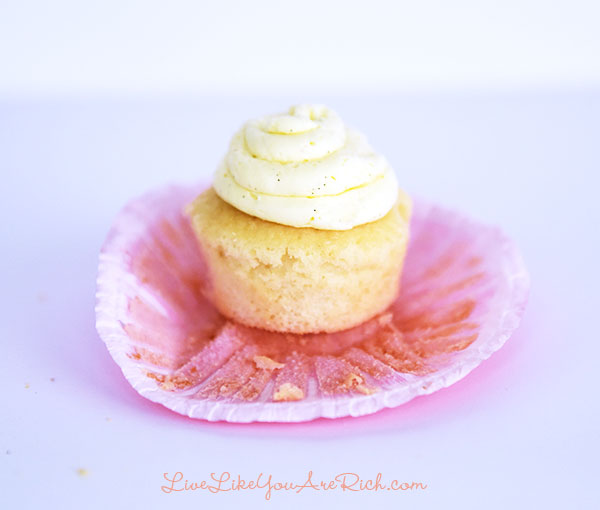 I frosted them with this amazing vanilla bean frosting (click link or the photo below).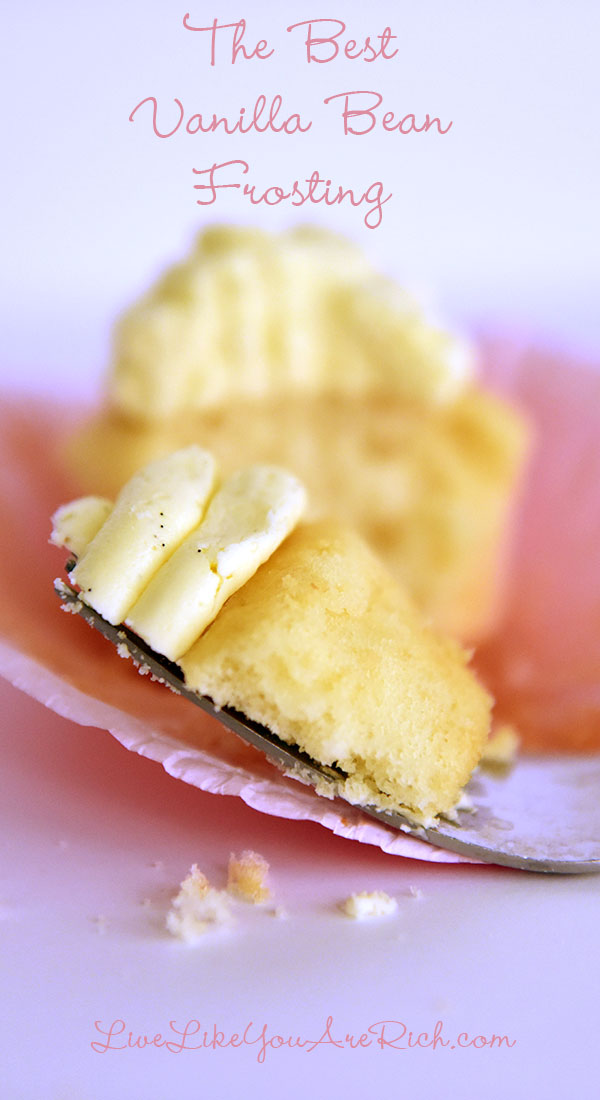 I stretched myself and made a fondant cake for the first time ever!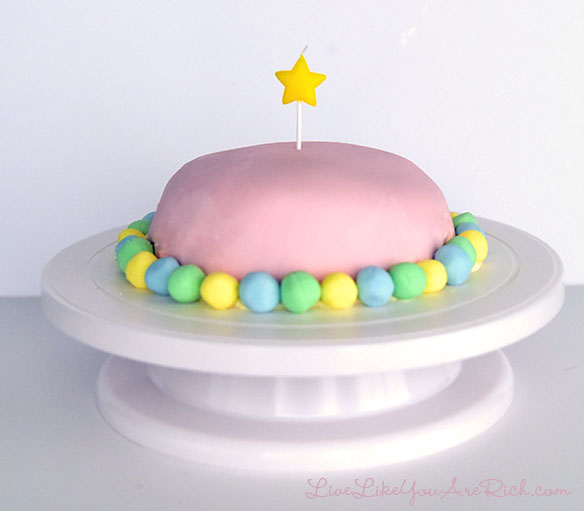 I posted a tutorial on how to make a fondant cake for beginners (click link or the photo below).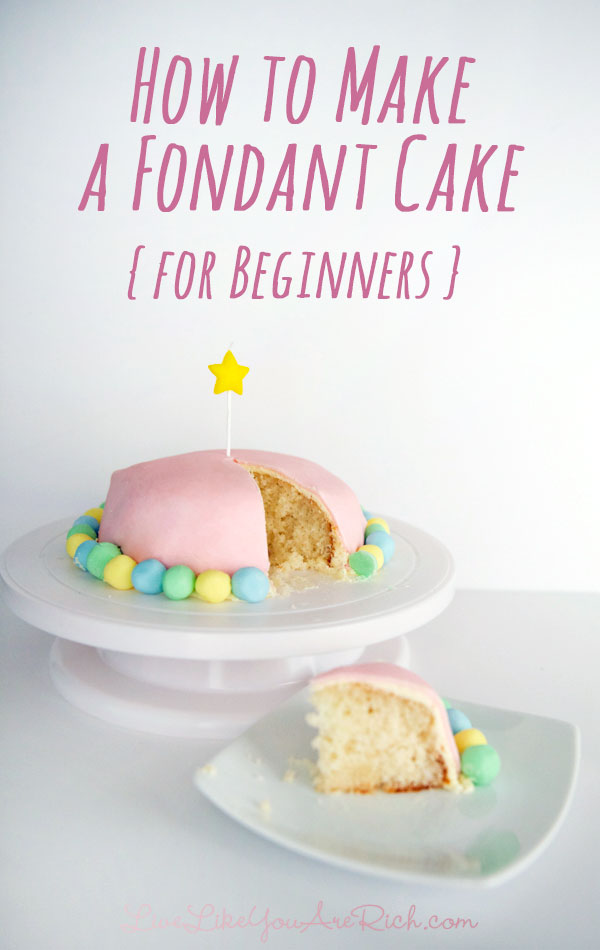 Bubblegum adored her balloon.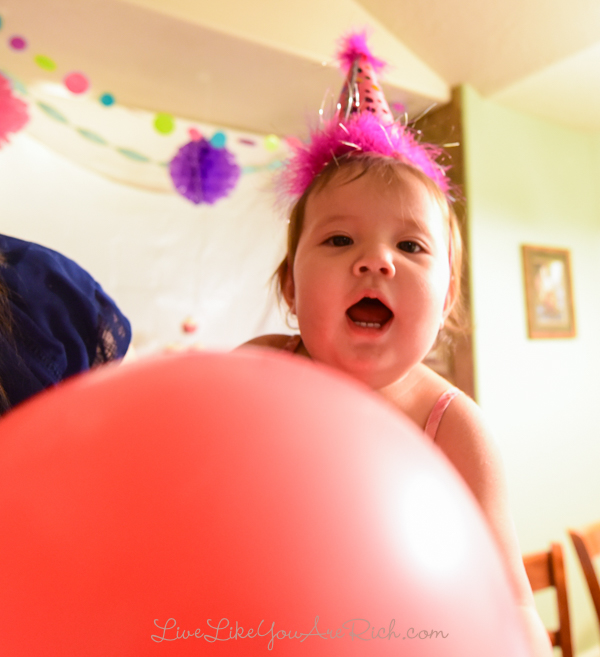 Until it popped.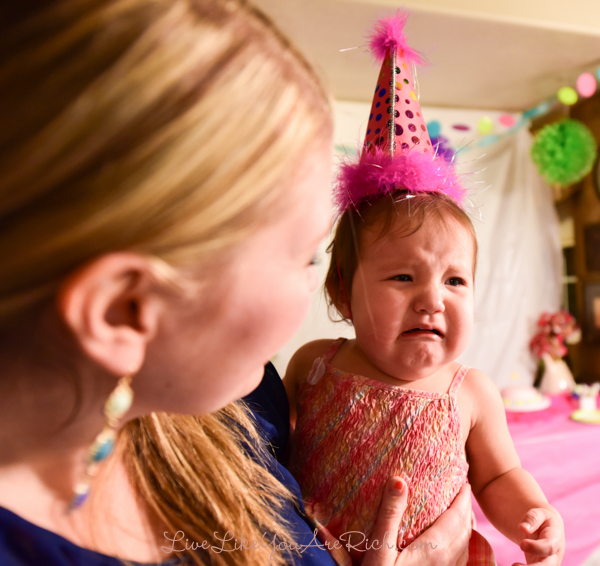 It took her a while to recover from the shock of her balloon disappearing. But kisses from mommy made it all better.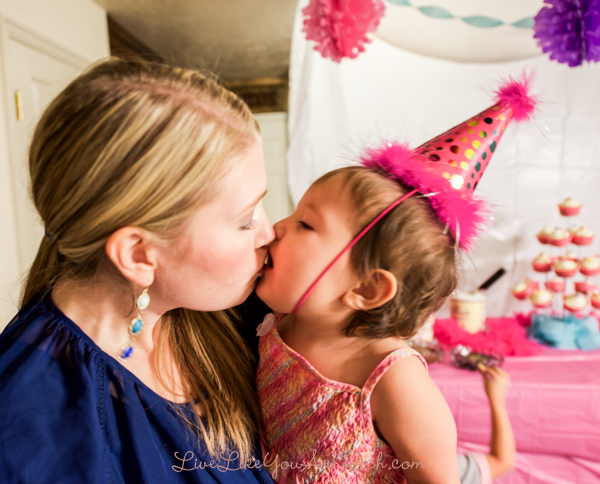 Besides this photo being one of my favorite because of our kiss…I also find it quite funny that my son took the opportunity of us being distracted to steal sweets from the dessert bar.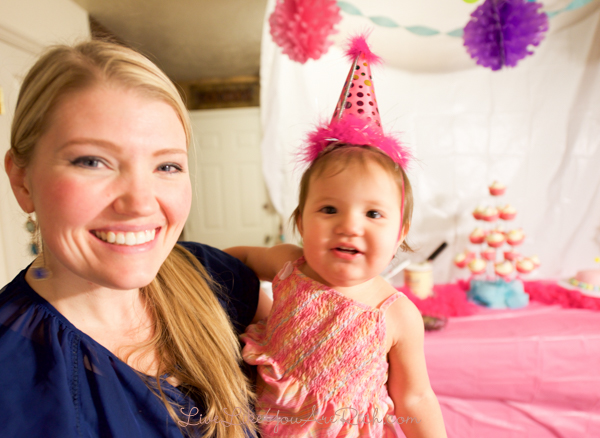 Bubblegum tasted cake and frosting for the very first time in her life.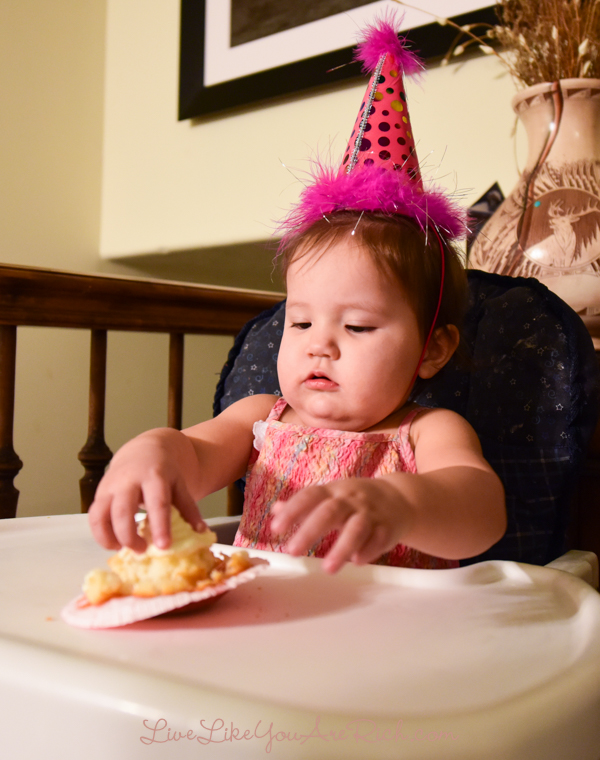 And she loved it!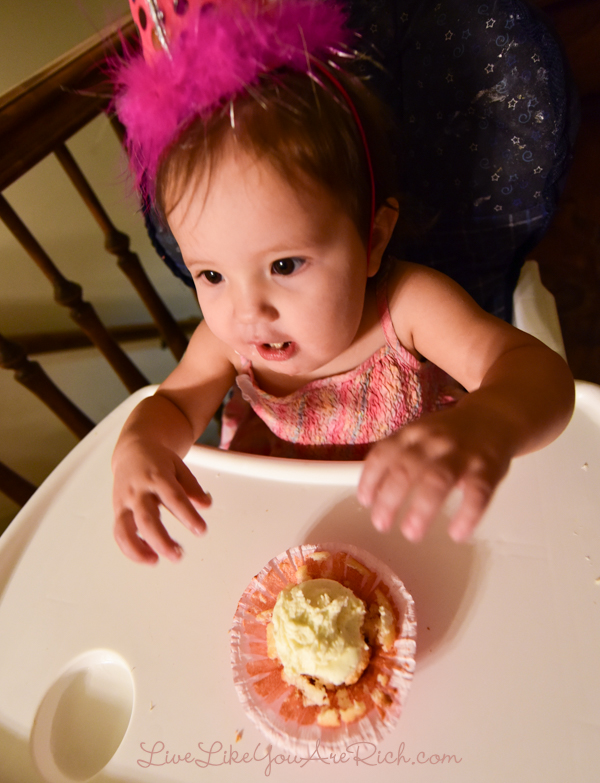 The ice cream and candy were a hit with not only my son but the other kids as well.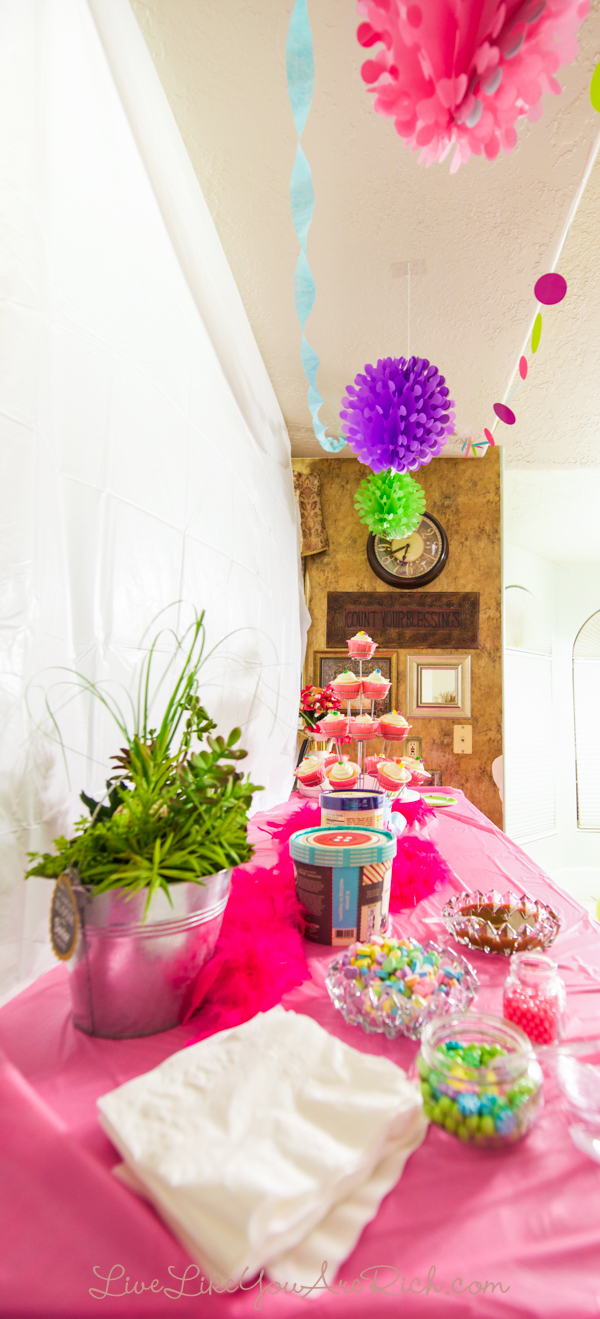 After eating, the kids had a ton of fun playing and burning off their sugar rush for the next two hours while we adults sat and chatted.
So while the party may not be entirely 'Pinterest worthy,' it was affordable, cute, and we all really enjoyed ourselves. Which is what a party is all about right? I'd say so.
I spent under $100 on this, and many of the decorations are reusable to help offset costs on future parties as well.
Supply List
Cupcakes:
The cupcakes are on this stand.
Wilton Ruffle Baking Cups, Standard, 24-Count, Pink found here.
Wilton 710-2215 Icing Decoration, Royal Flower Rainbow, Mini which can be found here.
Cake- I used this cake mix.
Candy:
sugar pearls found here -I had multiple different colors and shapes.
Conversation Valentine hearts.
Decorations:
Tissue Balls (Green, Pink, and Purple).
Plastic table cloths (white and pink).
Plus, I used a few things I had around the house.
Fondant cake:
non stick silicone mats and/or cornstarch to prevent sticking.
Cake- I used this cake mix.
a candle or other decorations.
Ice Cream:
2 flavors
fudge
caramel topping
I hope this has helped a little if you plan a future party.

For other 'living rich' tips & recipes, please like me on Facebook and follow me on Pinterest and Instagram.