The Best Vanilla Bean Frosting.
I helped throw this Little Peanut Elephant Baby shower found here and my friend made the most delicious cupcakes (I photographed them below).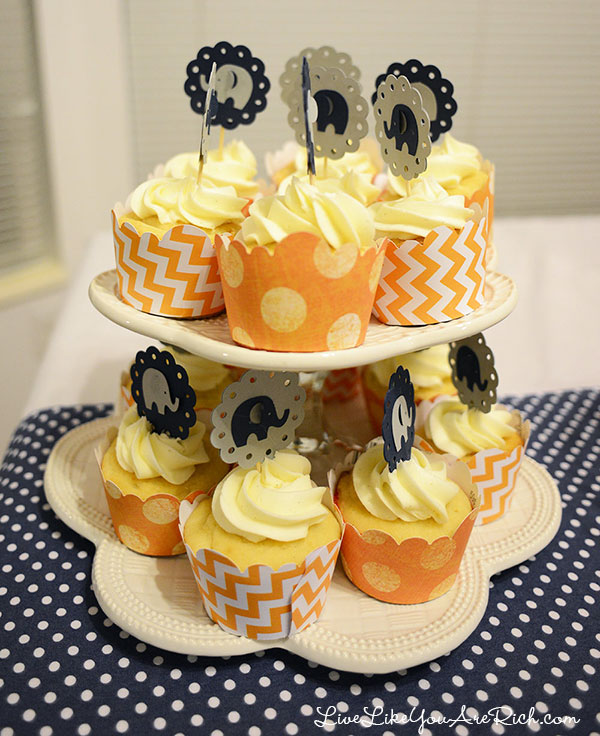 The frosting is literally the BEST vanilla bean frosting I've ever had. It holds its shape nicely for frosting cakes and cupcakes, yet is super soft and smooth when eating. It even ties (or maybe beats) my very popular Best Cream Cheese frosting recipe here. So, I asked her for the frosting recipe and if I could share it on my blog, and she said of course!
I made it the other day to top the white pudding cupcakes we had for my daughter's first birthday.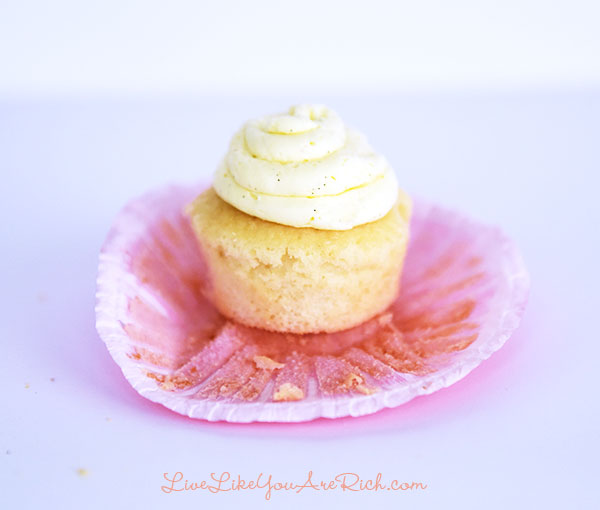 I garnished the frosting with fondant flowers called Wilton 710-2215 Icing Decoration, Royal Flower Rainbow, Mini which can be found here.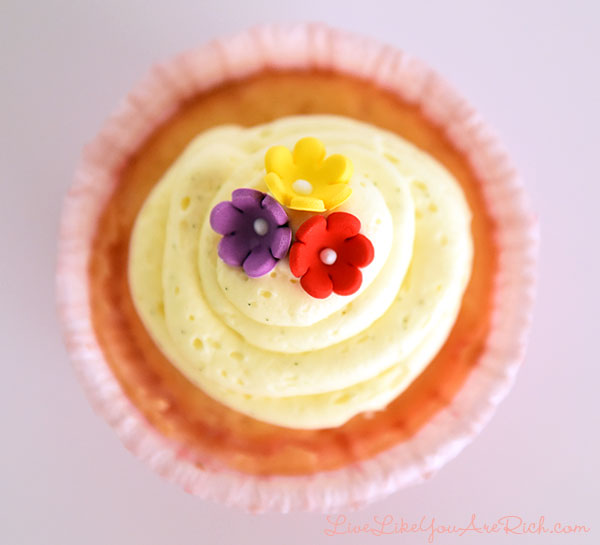 As well as decorative sugar pearls found here.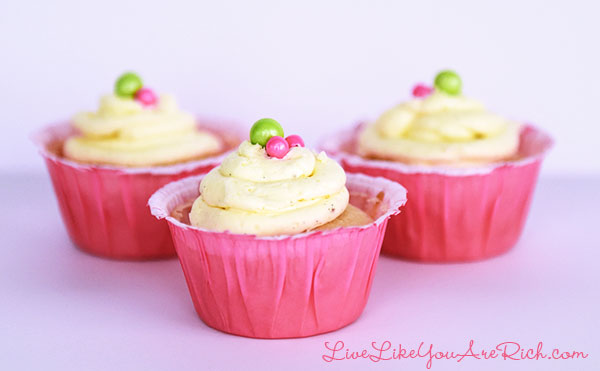 The baking liners I used are Wilton Ruffle Baking Cups, Standard, 24-Count, Pink found here.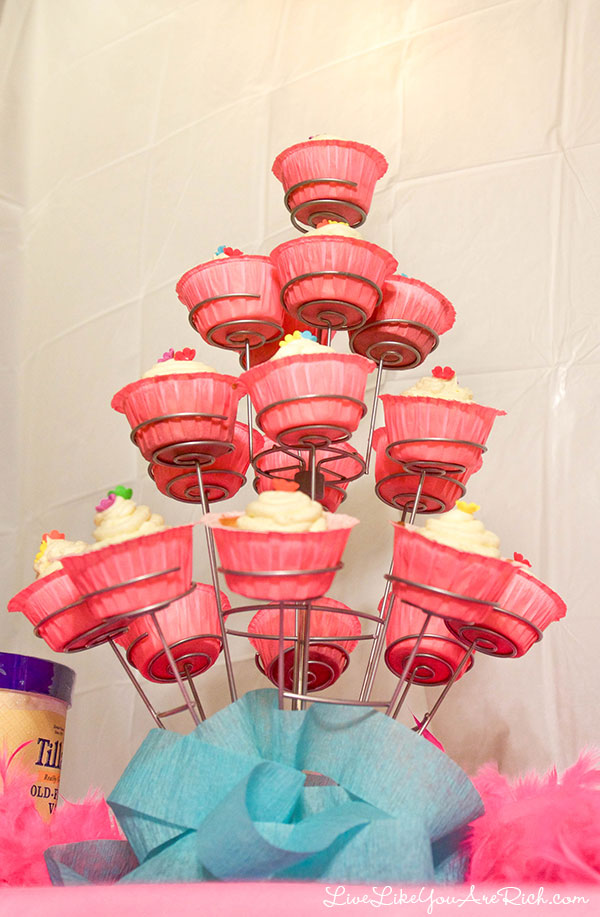 They looked really cute on this stand!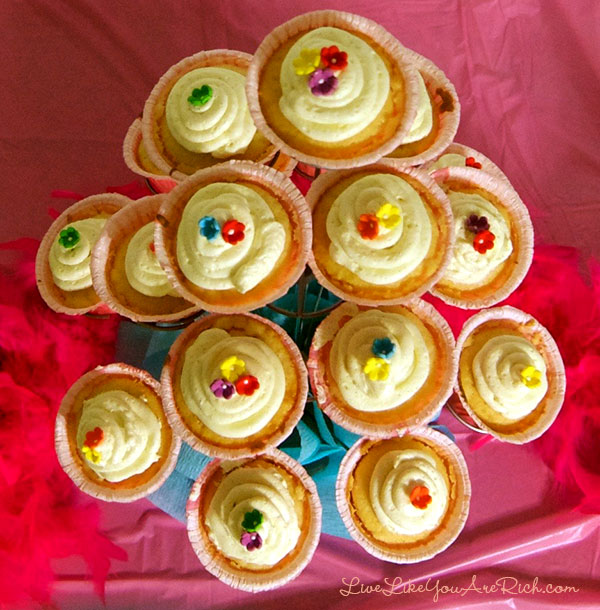 And better yet, they tasted DELICIOUS!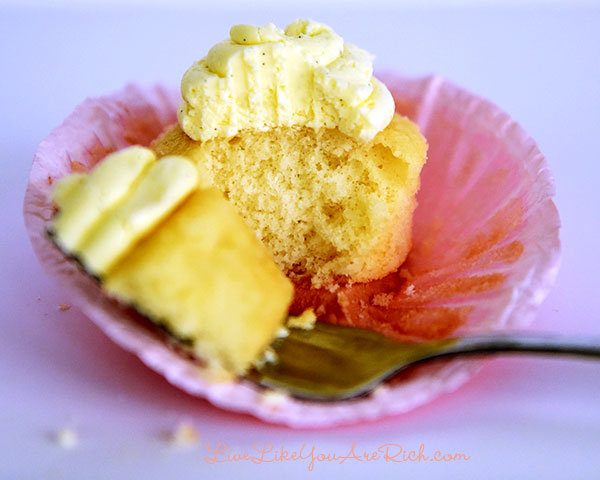 I ended up tweaking things in the recipe just a little because the original recipe calls for unsalted butter and I only had salted. I actually prefer frosting with salt, so by making tweaks to balance the flavors, it came out just as good.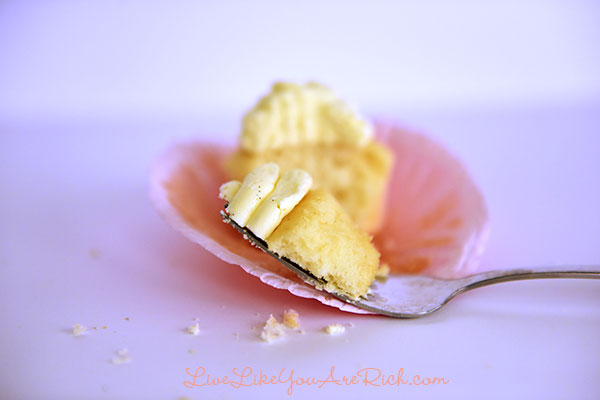 I've included both recipes below. If you prefer a little salt in your frosting you can use the salted butter version, if not try the unsalted version!
Check out the video on how to make this frosting on this webpage.
This recipe frosted 36 cupcakes generously plus it frosted this little 6″ round cake that I made and put fondant over.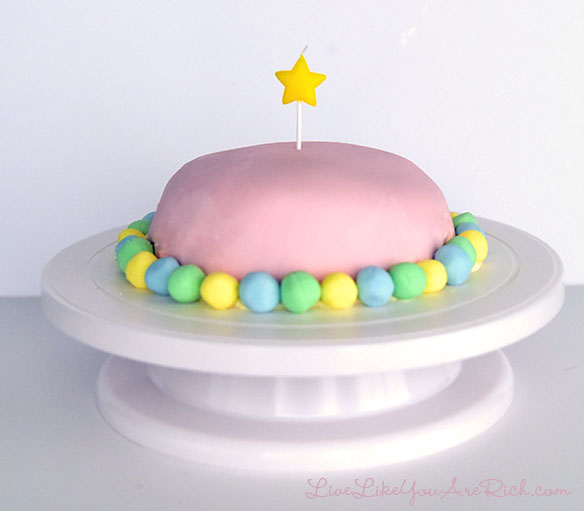 Note- Very typical ingredients are used for this recipe except Vanilla Bean paste found here or one vanilla bean that you can find here. It calls for either one, not both.
Supply List The Best Vanilla Bean Frosting
Wilton 710-2215 Icing Decoration, Royal Flower Rainbow, Mini
Sugar pearls – Decorative
Wilton Ruffle Baking Cups, Standard, 24-Count, Pink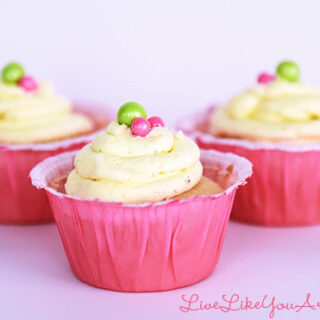 The Best Vanilla Bean Frosting- Salted Butter Version
Yield: 36 cupcakes 1 small cake

Prep Time: 10 minutes

Total Time: 10 minutes

The BEST vanilla Bean frosting I have ever tasted!
Ingredients
3 sticks salted butter, softened
1 tsp vanilla bean paste (or seeds scraped from 1 vanilla bean)
3 1/4 teaspoons clear vanilla extract (or normal, if you don't have clear)
7 ½ cups confectioners' sugar (or full 32 oz bag)
8 tablespoons heavy cream or milk
Instructions
In the bowl of a stand mixer fitted with the whisk attachment, combine the butter and vanilla bean seeds. Beat on high until fluffy.
Turn the mixer to low speed and slowly add the confectioners' sugar a cup at a time while continuing to beat.
Once well blended, add in the vanilla and 4 tablespoons heavy cream or milk. Mix on low speed until well combined and moist.
If needed, add an additional 1 to 2 tablespoons of heavy cream or milk until your desired consistency is reached. Beat at high speed until frosting is smooth and fluffy.
Taste test and add more ingredients as needed to achieve a frosting where all flavors can be tasted without overpowering the others: sugar, cream, butter and vanilla.
Enjoy!

For other 'living rich' tips & recipes, please like me on Facebook and follow me on Pinterest and Instagram.