This is How to Make M&M and Rolo Pretzels.
This dessert is so simple it is not even a recipe. It only requires the assembly of 3 store-bought ingredients and takes a few minutes from start to finish.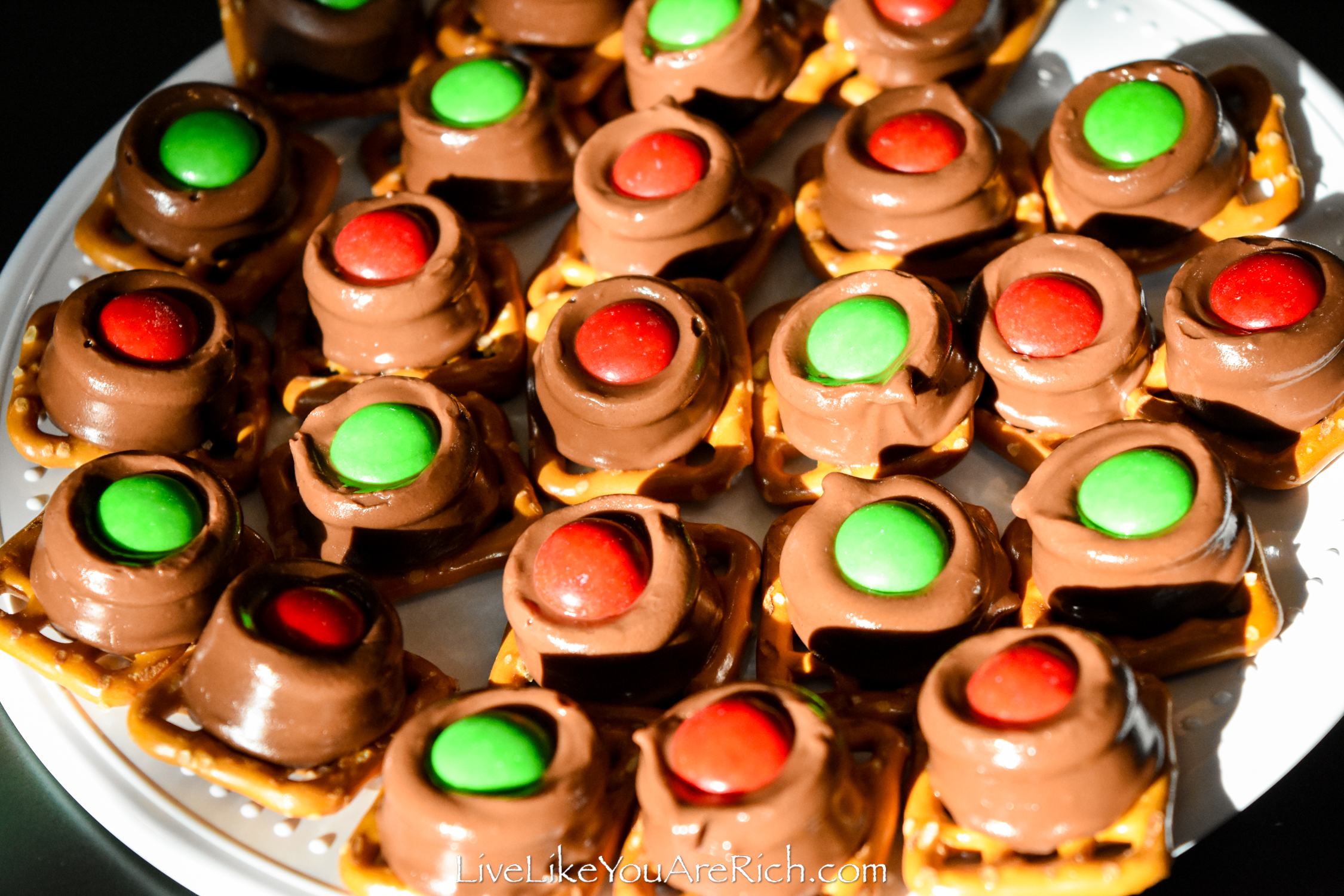 M&M and Rolo Pretzels are a delicious combination of sweet, and salty and are simultaneously smooth, and crunchy. They are wonderful!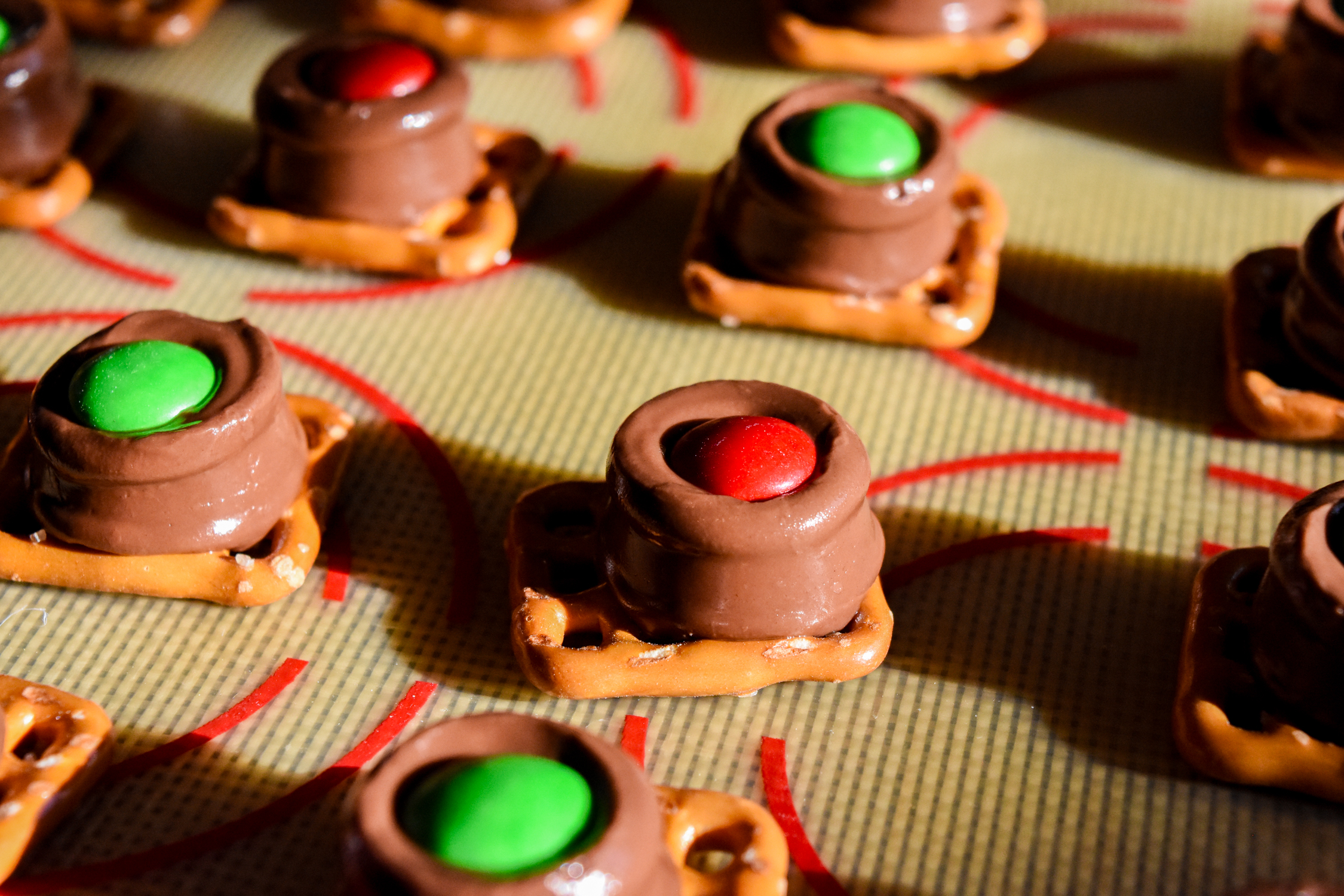 These pretzel candies can be customized to a color scheme such as red and green for Christmas as well as color schemes for parties and other holidays as M&M's come in all different colors.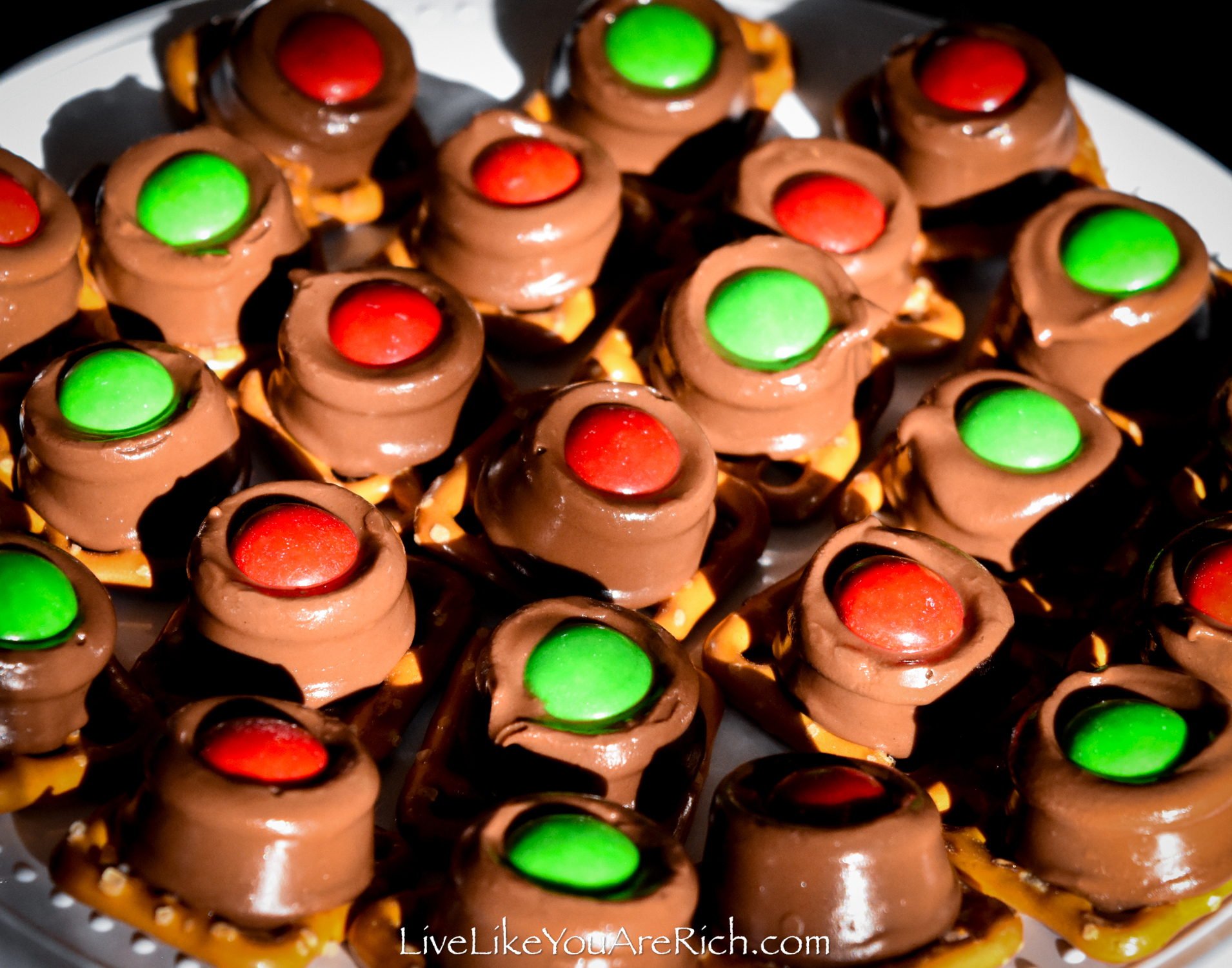 These also make great holiday neighbor gifts.
This was one of my favorite neighbor Christmas gifts that we received one year and I had to create them on my own.
As mentioned, there really is no recipe, all that is required is preheating the oven to 250°F, stacking Rolos on pretzels, baking them for 3-4 minutes, and smushing M&M's on the melted Rolos… and some cooling.
Very few people could go wrong with this. So even if you feel like you are far from being a "baker", give it a try! I have made a quick minute video just for those who like to visually see something before they try it as well.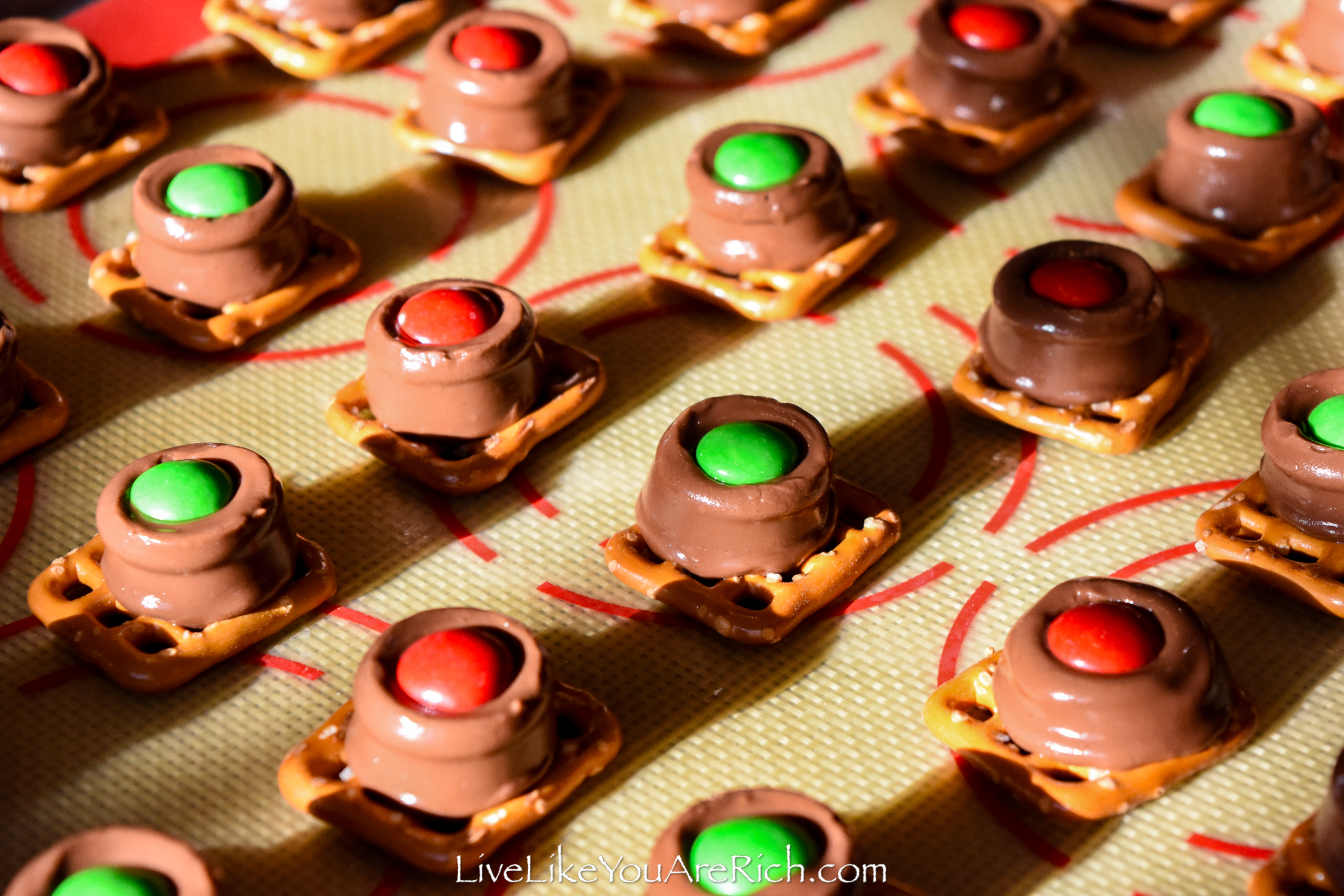 Supply List for this M&M Rolo Pretzel Recipe
silicone baking mat or wax paper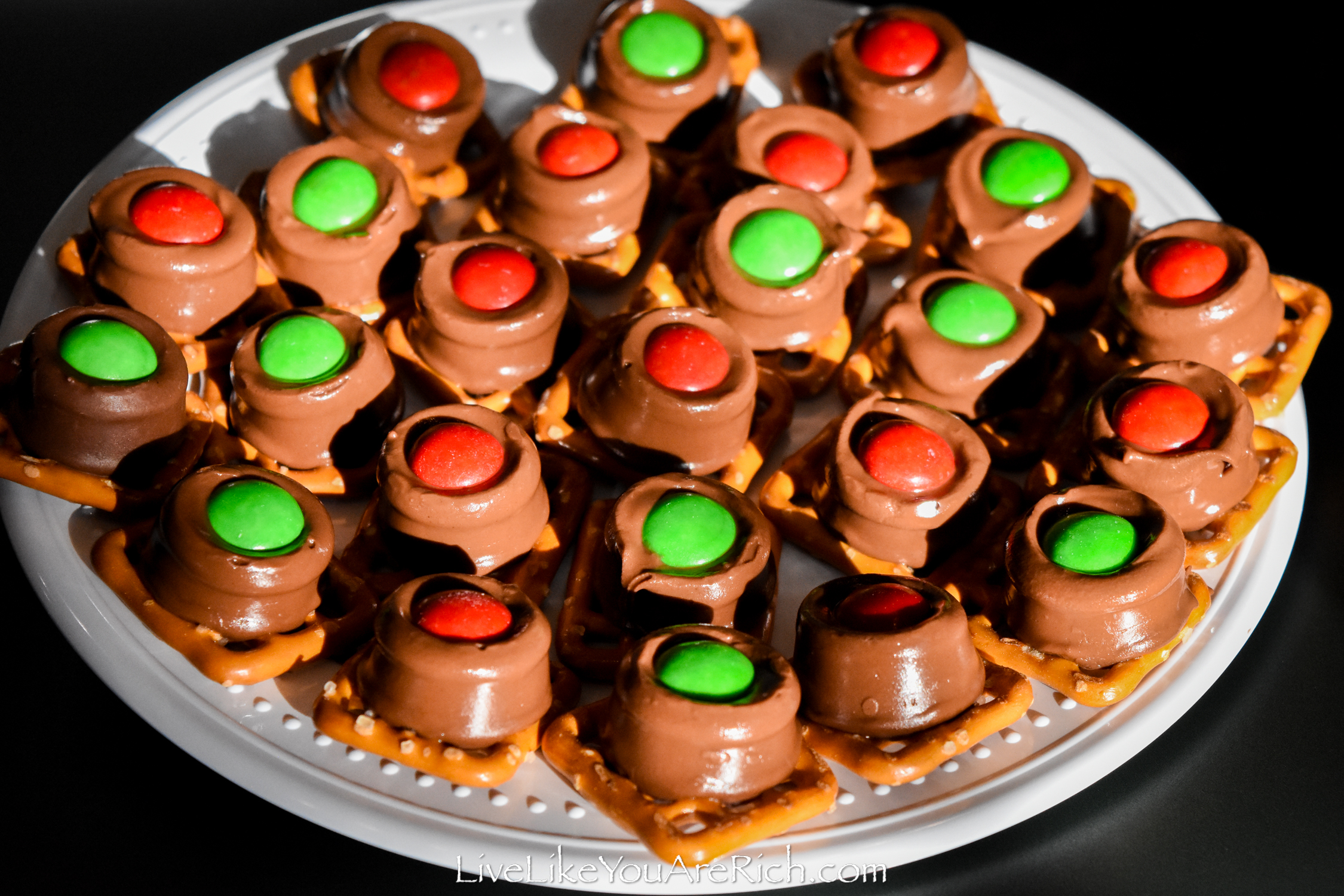 The ingredient list for this M&M Rolo Pretzel Recipe
How to assemble this M&M Rolo Pretzel Recipe
Watch the quick video and/or continue reading below.
1- Preheat the oven to 250°F
2- Place a silicone mat or wax paper on your baking sheet.
3- Set out pretzels in an organized manner.
4- Put one unwrapped Rolo candy on top of each pretzel.
5- Put it in the oven for 3-4 minutes. Do not let the Rolos melt too much. You just want them to be soft.
6- Gently press an M&M into each Rolo.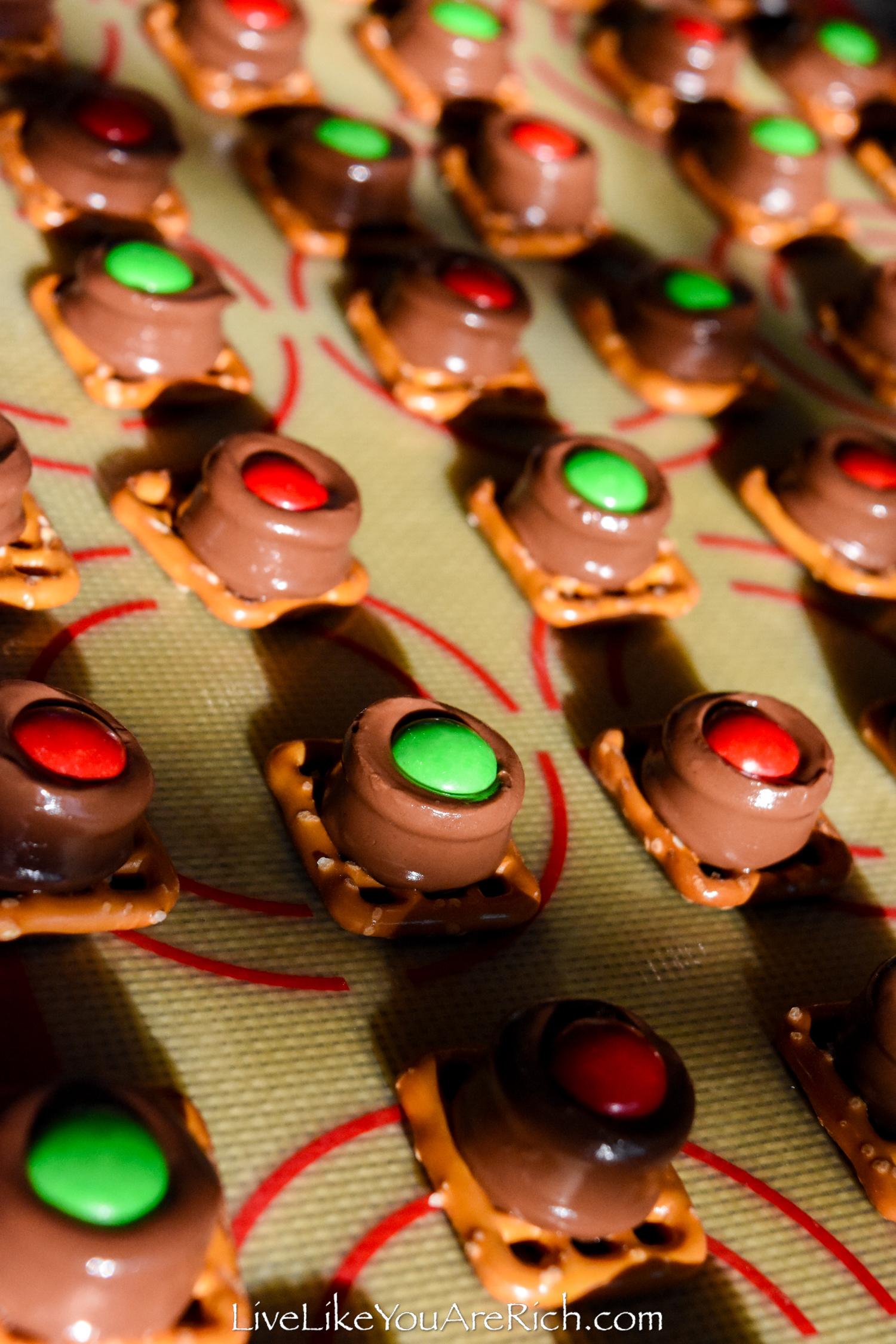 7- Refrigerate until the Rolo has re-hardened and then move them to a serving plate/tray.
Note-If you try to move these while the chocolate is still melty it is difficult as the chocolate gets on the fingers unless you are very, very careful and the melted chocolate causes a big mess. So, let these cool completely/set up before trying to move them.
If you are making these as neighbor Christmas Gifts I'd recommend gifting about 20 a family and adding two more rows than I made on my cookie sheet example. So, making 10 rows of 6 will get you 3 gifts per sheet/batch.
That's all there is to How to Make M&M and Rolo Pretzels!
For other 'rich living tips' please Subscribe Here for my weekly email or connect with me on these other platforms: