Neighbor Christmas Gift Rock Candy Sticks + Free Printable Below.
I am always on the lookout for unique and inexpensive gifts to give neighbors for Christmas each year. These rock candy sticks are fun, festive, and unique.
And for many, they may even be nostalgic.
I recently threw a Frozen Birthday Party for my daughter and made her this Elsa cake. I used rock candy sticks and I had left over so I set those out on the dessert table.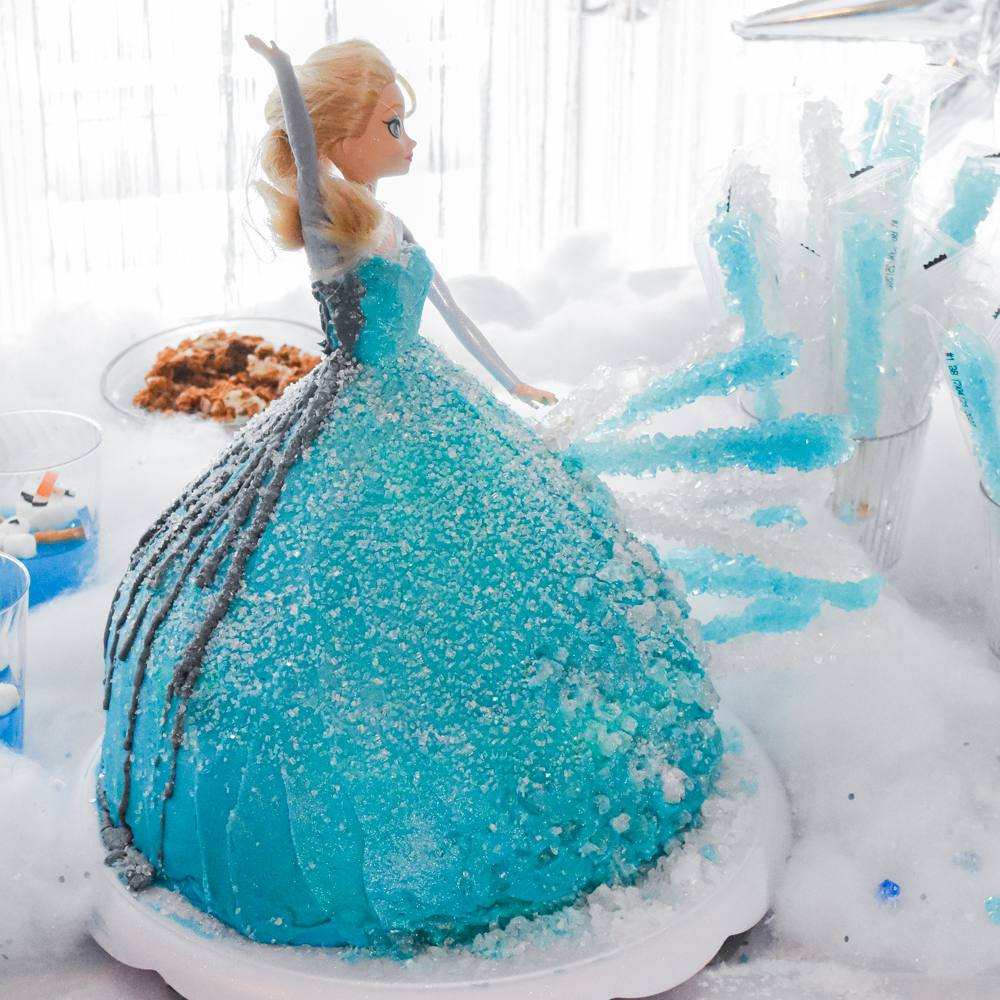 Many guests, both young and old, LOVED the rock candy sticks.
I had many left over so, I passed them out to a class that my husband and I teach at church; they were very well-liked by the 10-year-old boys in our class as well. My kids, ages 2-10 love them as well.
I was so impressed by the enthusiastic reception of the rock candy sticks by a broad range of ages, I believe that they would make a great neighbor gift for Christmas for both young and old. Based on my experience, someone at the home you deliver them is sure to like them.
Plus, they are generally allergy-free.
If you like it, feel free to download and use a free printable tag I made to go with the suckers.
It says, "Jingle Bell, Jingle Bell, Jingle Bell" and then it has a picture of a rock with rock-on hand signs.
You can get the free printable at the link below.
Cost for the Neighbor Christmas Gift Rock Candy Suckers
These rock candy suckers, when bought in bulk, cost about .71 each and so make a neighbor gift, when wrapped up in a set of three and tied with a string, cost about $2.15.
Supply List for Neighbor Christmas Gift Rock Candy Suckers
Rock candy suckers/sticks in red, green, and white. Buy in bulk (quantity 48 or quantity 100+) to save on costs.
Ribbon and/or string. To save on costs, I just used what I had on hand.
Free Printable Smaller Tags AND/or Free Printable Larger Tags that say, "Jingle Bell, Jingle Bell, Jingle Bell" and then have a picture of a rock with rock-on hand signs. You'll also need standard printer paper, printer, ink, and scissors.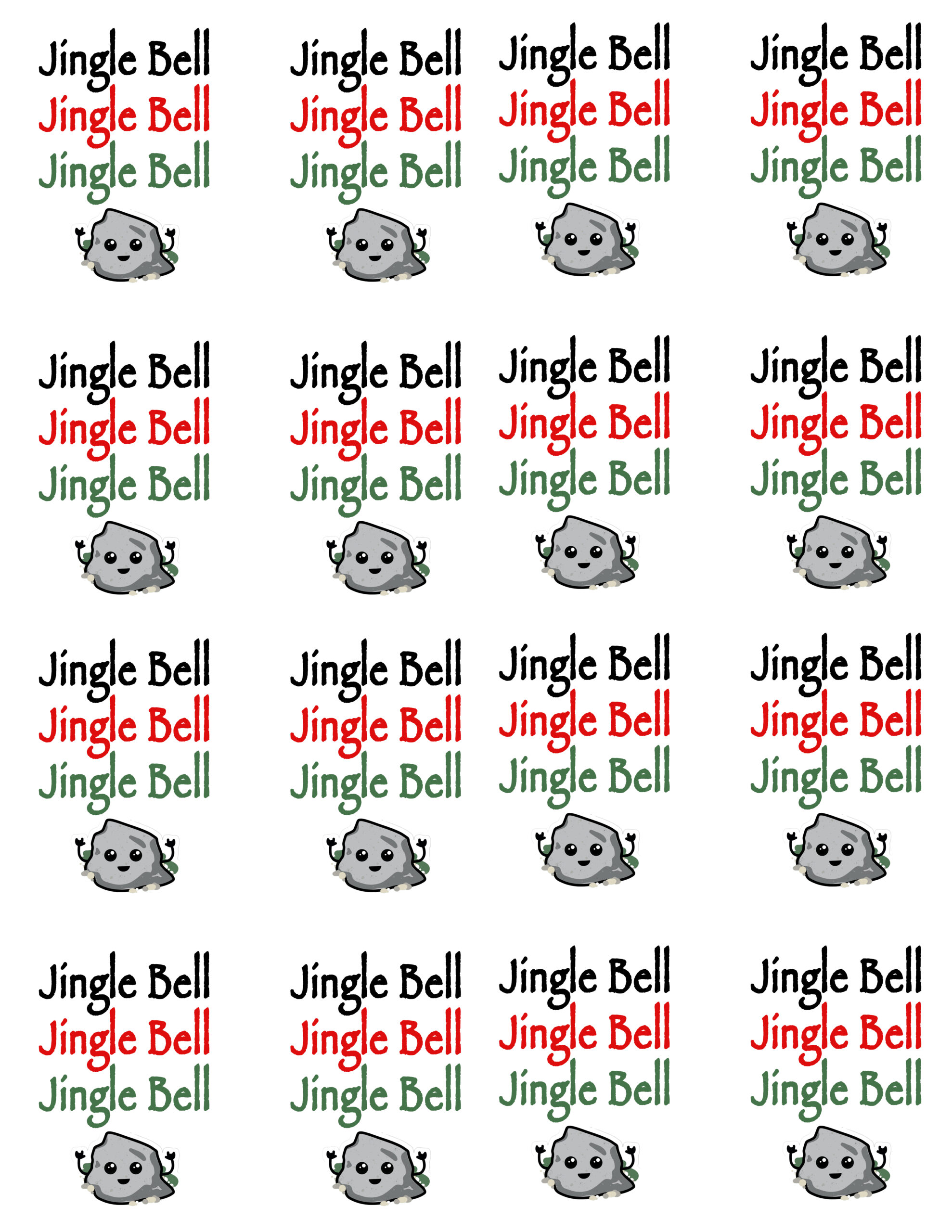 Optional- Small clothespin to attach the paper tag. I got a pack of 100+ for a few dollars a year or two ago and never used them all. They are a cute way to attach a paper tag.
My clothespins had cute peppermints glued on to the ends of them. If you want something like that just print off a peppermint clipart image, cut them out, and glue them on.
How to Assemble These Neighbor Christmas Gift Rock Candy Suckers
Watch the quick video on how I put these together and/or continue reading the instructions.
1- Tie 3 rock candy sticks together with ribbon(s) and string(s).
2- Download and print off the free printable tag. Cut them out and attach them with a ribbon or a small clothespin.
That's it.
You could even assemble these as you deliver them.
I.E. I would be the driver and would tie these together and add the tag as I'm stopped at a neighbor's home while my children are running the ones that I had just prepared to our neighbor's doors.
These neighbor Christmas gift rock candy sticks are an easy, fun, unique, and inexpensive way to show appreciation to your friends and neighbors this year.
Rock on.
For other 'rich living tips' please Subscribe Here for my weekly email or connect with me on these other platforms: