How to make this Elsa Barbie Cake from the Movie Frozen.
Amelia is obsessed with Frozen right now and so she asked for a Frozen party for her 4th birthday.
I love throwing parties, so I was happy to throw her this Frozen birthday party.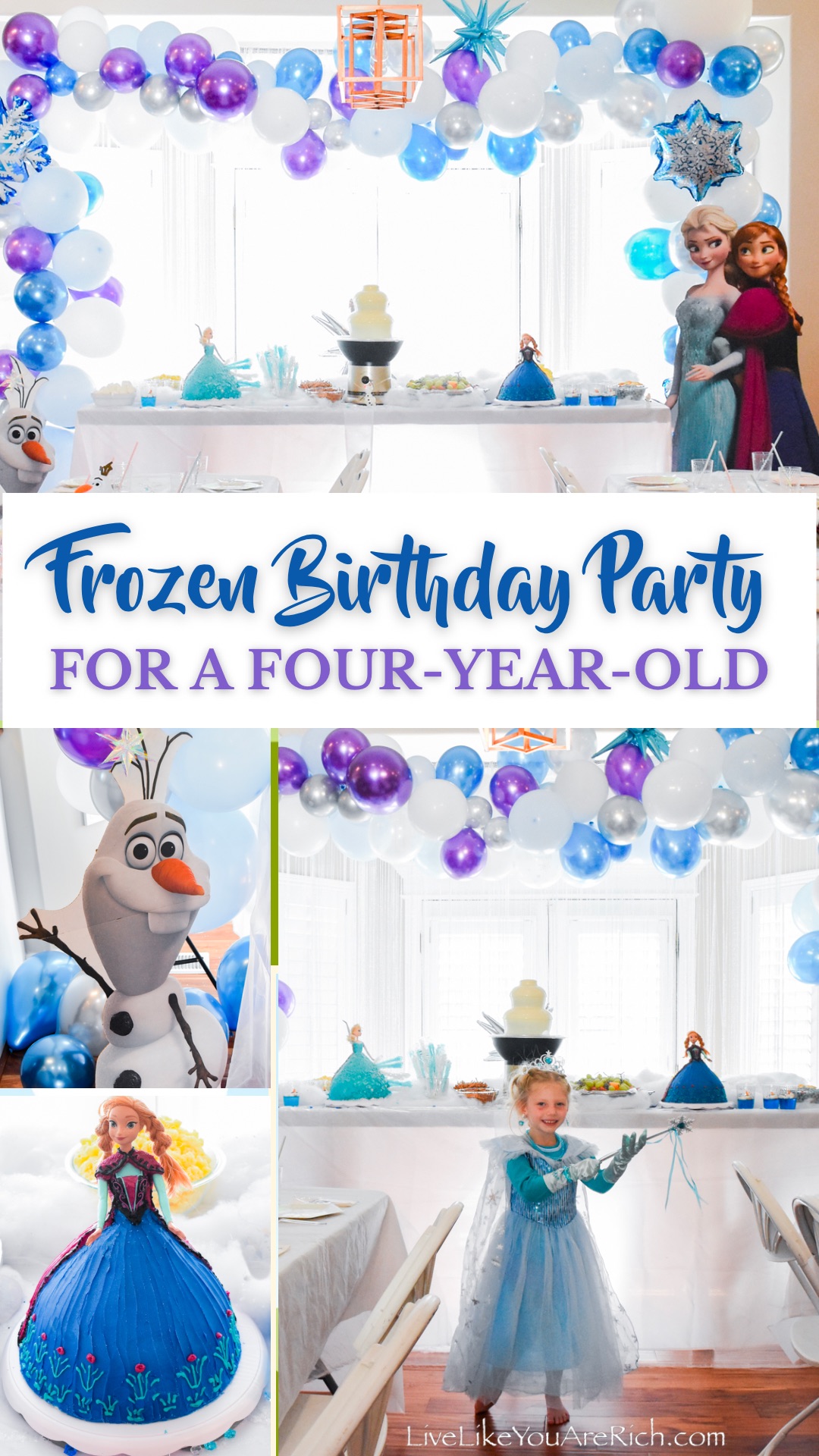 I think her favorite things at the party were the Elsa and Anna Barbie cakes that I made.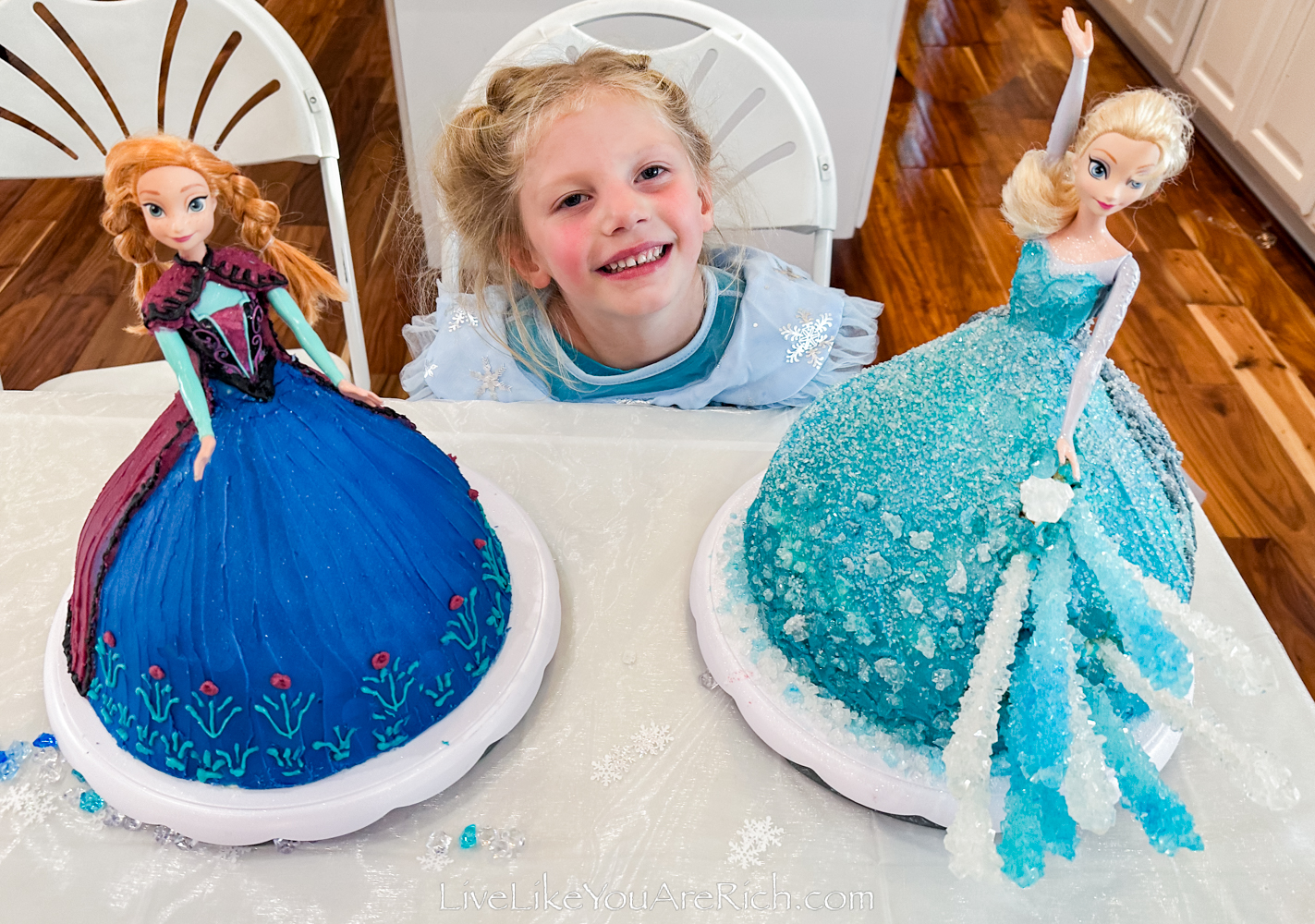 A video tutorial for how I made the Anna Cake is coming soon and I will link to it here once it is done.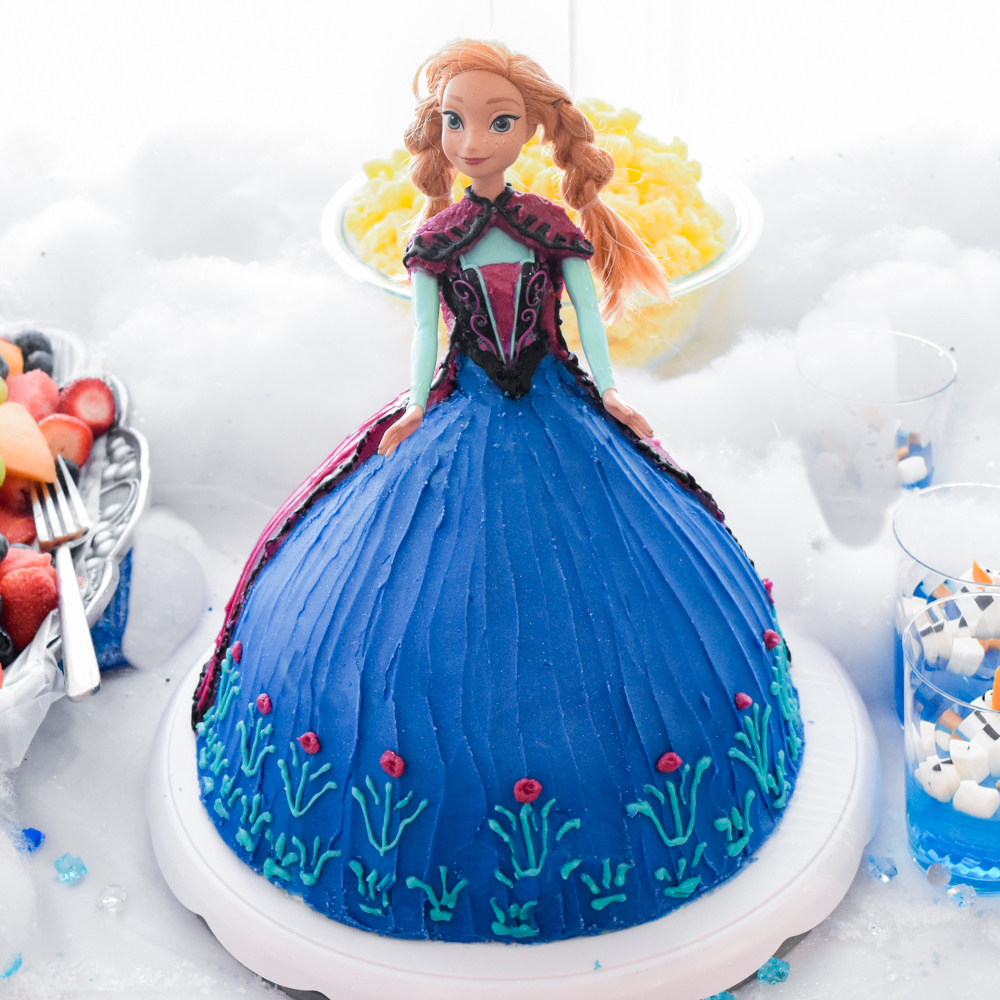 The Elsa cake I made was a layered vanilla cake with cotton candy buttercream and strawberry filling.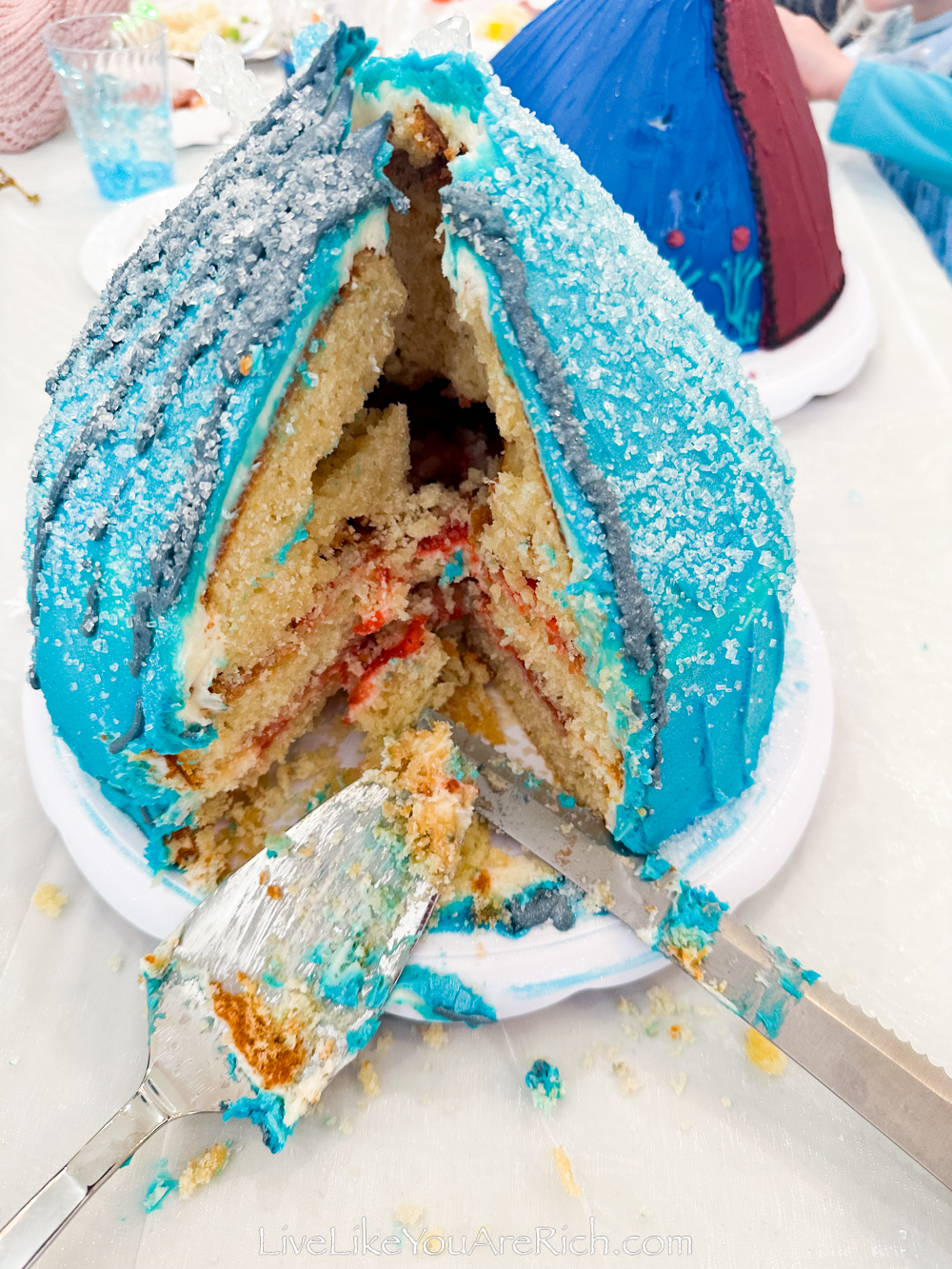 It had cotton candy rock candy and sugar sprinkles as Elsa's ice.
It tasted great and the rock candy suckers were a big hit among almost all of our guests—both young and old.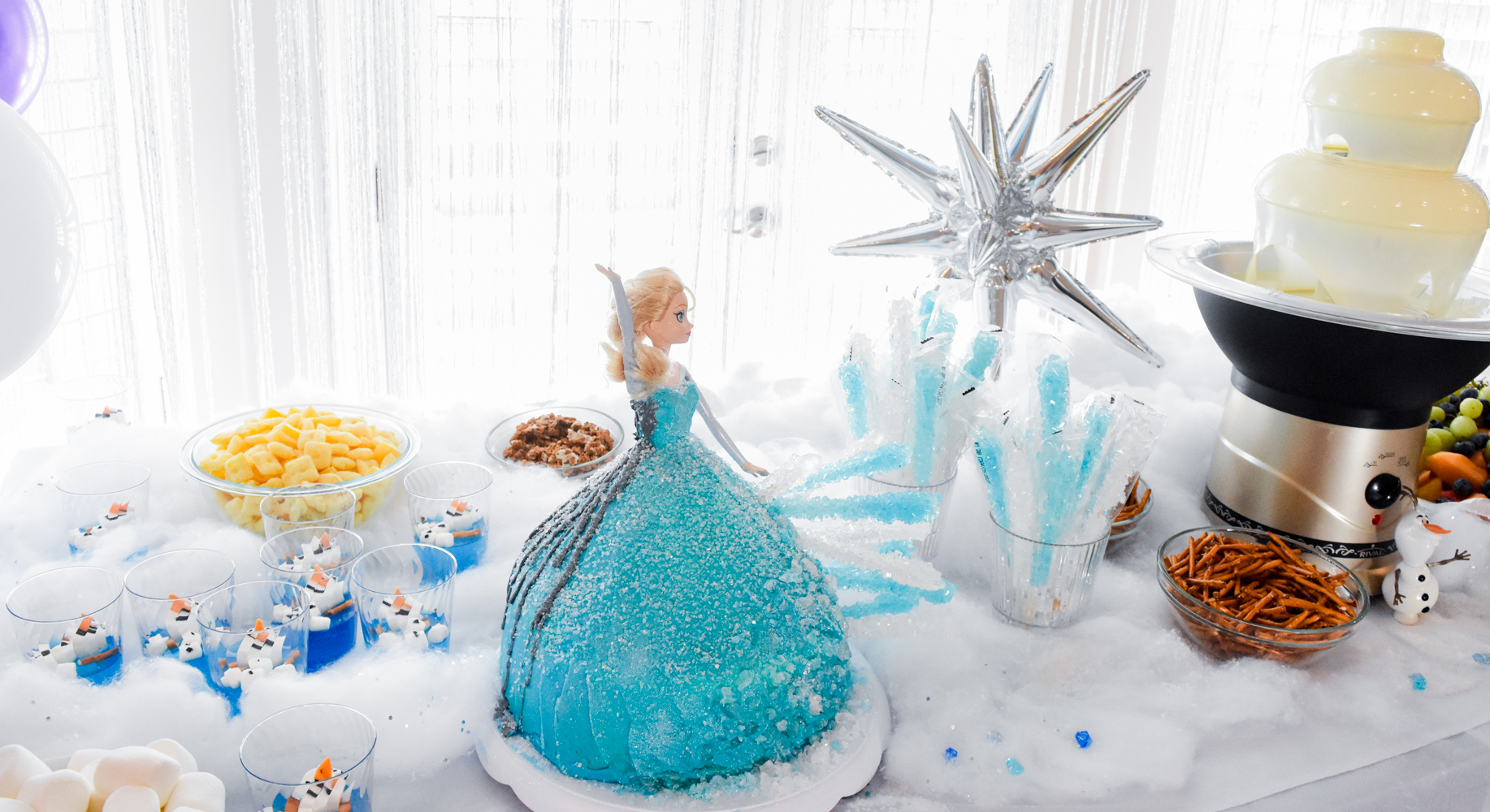 The universal liking of the rock candy suckers was impressive as our family guests ranged from 2-95 years old. I was surprised that so many of our senior guests liked the rock candy some said it is a nostalgic candy.
Supply List for this Elsa Barbie Cake from the Movie Frozen
Elsa Barbie with built-in/painted top (Mattel brand was the one I used)
Wilton edible glitter spray white
White edible sparkle sprinkles
rock candy suckers, white and blue (cotton candy) I bought mine from Espeez
Barbie cake pan (Wilton Wonder Mold Doll Shaped Cake Pan Set)
food coloring I used these for the blue and teal colors.
Supplies for doubling The Best Vanilla Cake Recipe
Supplies to double this Cotton Candy Frosting Recipe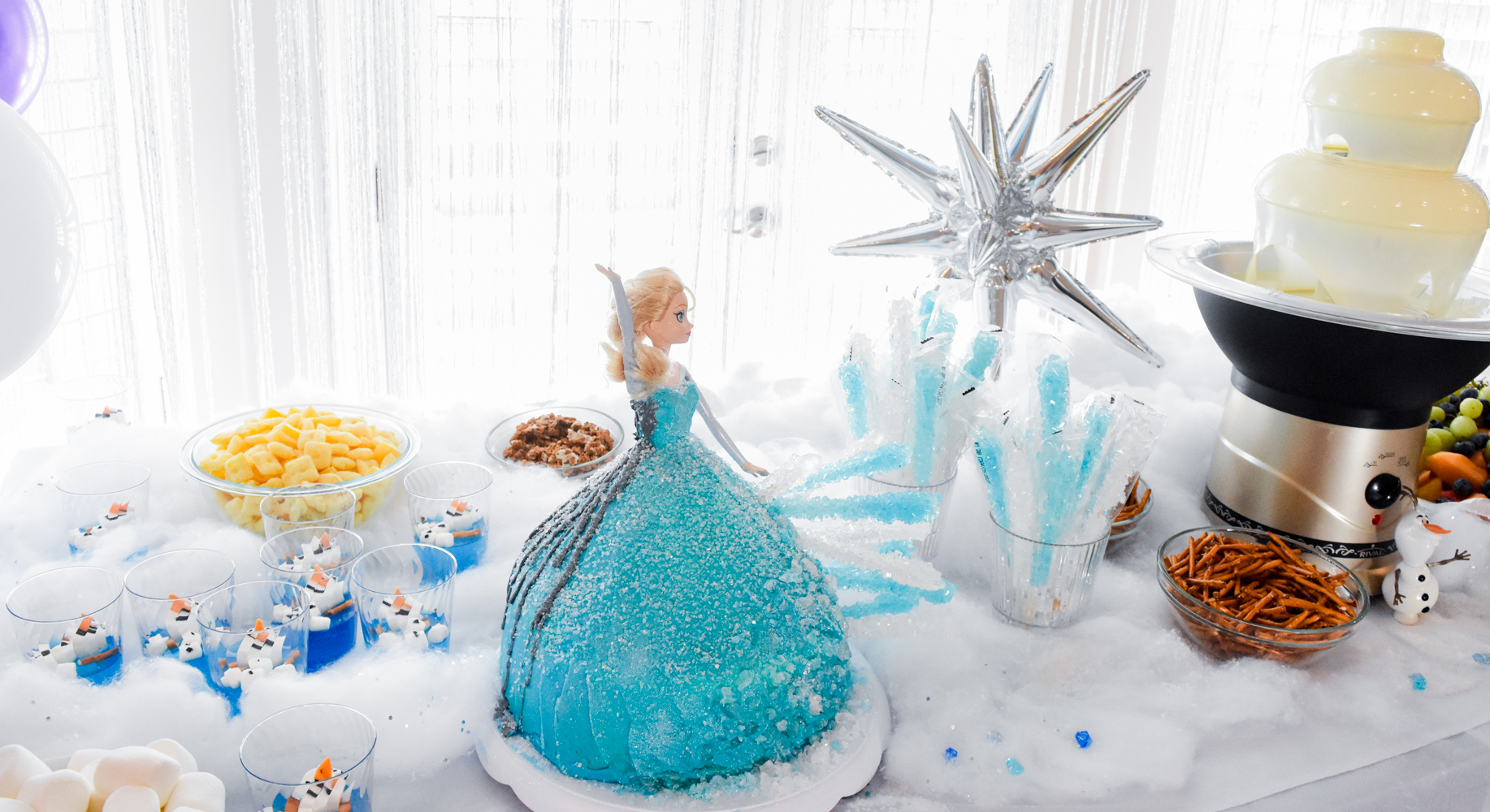 How to Make an Elsa Barbie Doll Cake
1- Preheat oven to 350°F.
2- Clean, spray, and flour a Barbie doll mold pan. Then cut parchment/wax paper and spray the side walls of 2- 9″ round spring-form pans.
3- Double this recipe for the best vanilla cake recipe or mix 3 boxes of cake mix (about 6 Cups of mixed batter will go in the Barbie mold and the rest will be divided in the round pans). Bake the rounds together and bake the Barbie skirt/form on its own.
4- IF you use box cake mixes Bake the Barbie mold cake for 60 minutes or so. Begin checking at 50 minutes and follow the box cake mix instructions for the round cake pans. IF you use the cake recipe on my website check the Barbie cake mold at 32 minutes and take it out of the oven once a long thin skewer or toothpick pushed down far comes out clean. For the rounds check at 27 mins and take out when a toothpick comes out clean.
5- Let the cakes cool completely then turn them out onto a cake decorating turn table in the following order… The cake turn table, frosting, round cake, frosting wall and frosting base, jam/filling, round cake, frosting wall and frosting base, jam/filling, Barbie cake, insert an undressed Elsa doll whose legs are wrapped with saran wrap.
6- Mix up this cotton candy frosting recipe or this vanilla bean frosting recipe (depending on taste preference).
7- Make a crumb coat by doing one of two things. 1- Take 1/4 of the frosting and warm it in the microwave for about 30-50 seconds, stir well, and apply to the cake. The softening of the frosting will create a frosting that will spread more easily crumb coat. 2- 1/4 of the frosting and whip in about 1/4 C of milk to thin it and use this for the crumb coat. Spread the crumb coat on Elsa's dress/ just the cake.
8- Let the crumb coat set for about 15 minutes and come back and smooth out bumps and bubbles with an icing spatula or straight edge—if needed.
9- Place the cake in the fridge for at least a few hours for the crumb coat to harden.
10- Take the rest of the full frosting recipe and mix in gel food coloring. I divided it in half and mixed a teal color and a light blue color so that I could use both to add dimension to Elsa's dress.
11- Ice the cake with alternating colors. cover Elsa's teal top with teal frosting for a seamless look.
12- For the finishing touches when icing the cake bring the icing spatula down from the waist down and to the left to create a flowing look on Elsa's dress/skirt.
13- Cover the dress with clear/white edible sprinkles.
14- Spray the entire dress with edible glitter dust.
15- Make a cape along her back using icing/cake melt. See the video to see how I did this.
16- Cut the base of rock candy suckers and stick them by her hand.
16- Crush up rock candy suckers and stick them along the base of Elsa's dress to create the look of an ice wave.
That's it. It will feed about 20 people and should be kept for multiple days. Refrigerate leftovers to keep longer. Freeze leftovers for it to keep even longer.
Enjoy!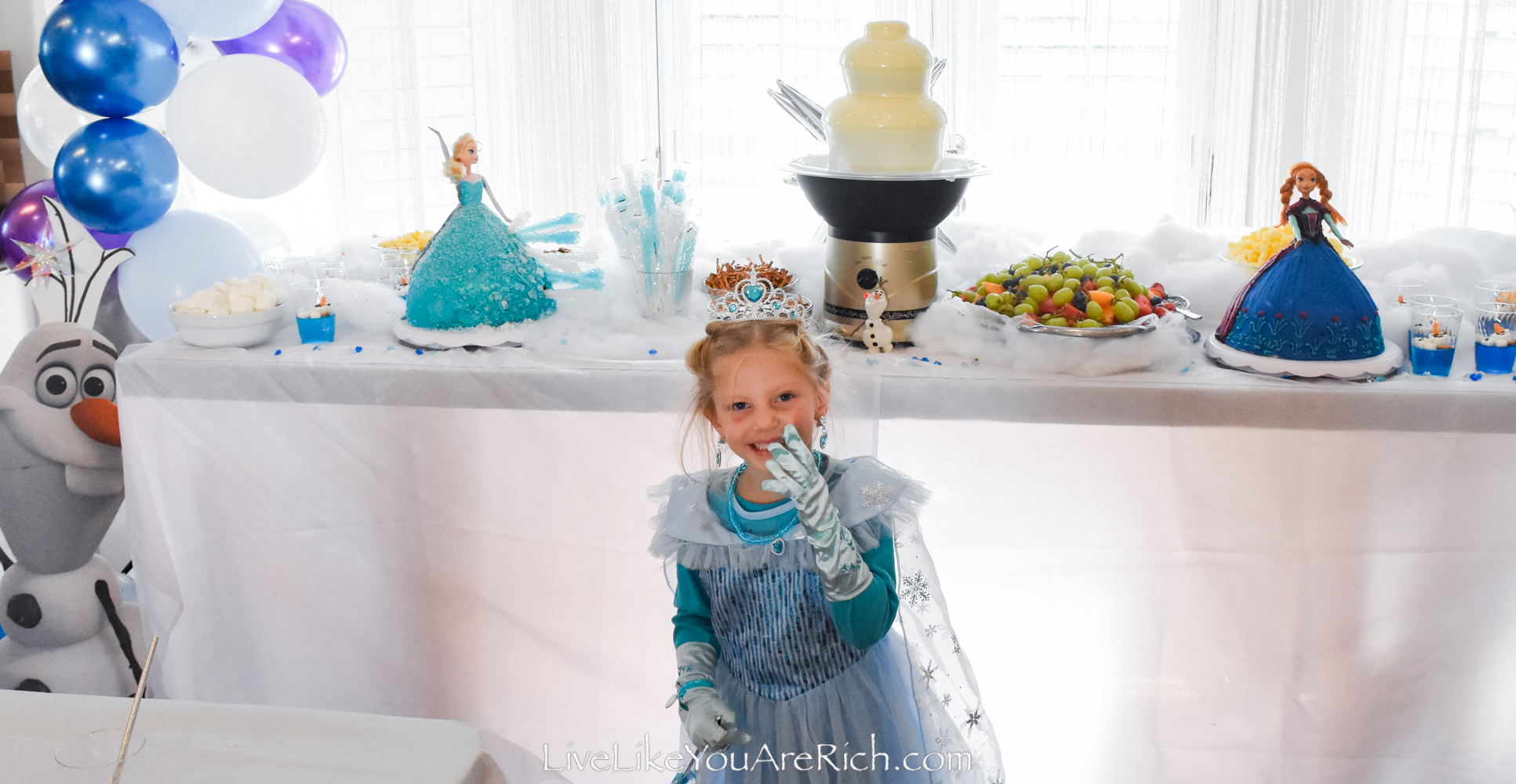 For other 'rich living tips' please Subscribe Here for my weekly email or connect with me on these other platforms: