If you have children these kid-friendly Christmas Decorations can bring peace of mind to you about your Christmas decor.
In the past when I would decorate for Christmas, I would have to put almost everything we owned up high. Eventually, there were not enough high places to put things on! So, I started making and buying kid-friendly Christmas decor. I noticed that my children began enjoying Christmas much more. So, I wanted to share some of our favorites here.
My kids have loved these 15 Christmas decorations and crafts and yours may as well…
My daughter and I made this nativity and my kids have played with it often since. It has held up incredibly well and I love to watch them interacting with the Nativity. If anything were to break it would be easily fixable or replaceable.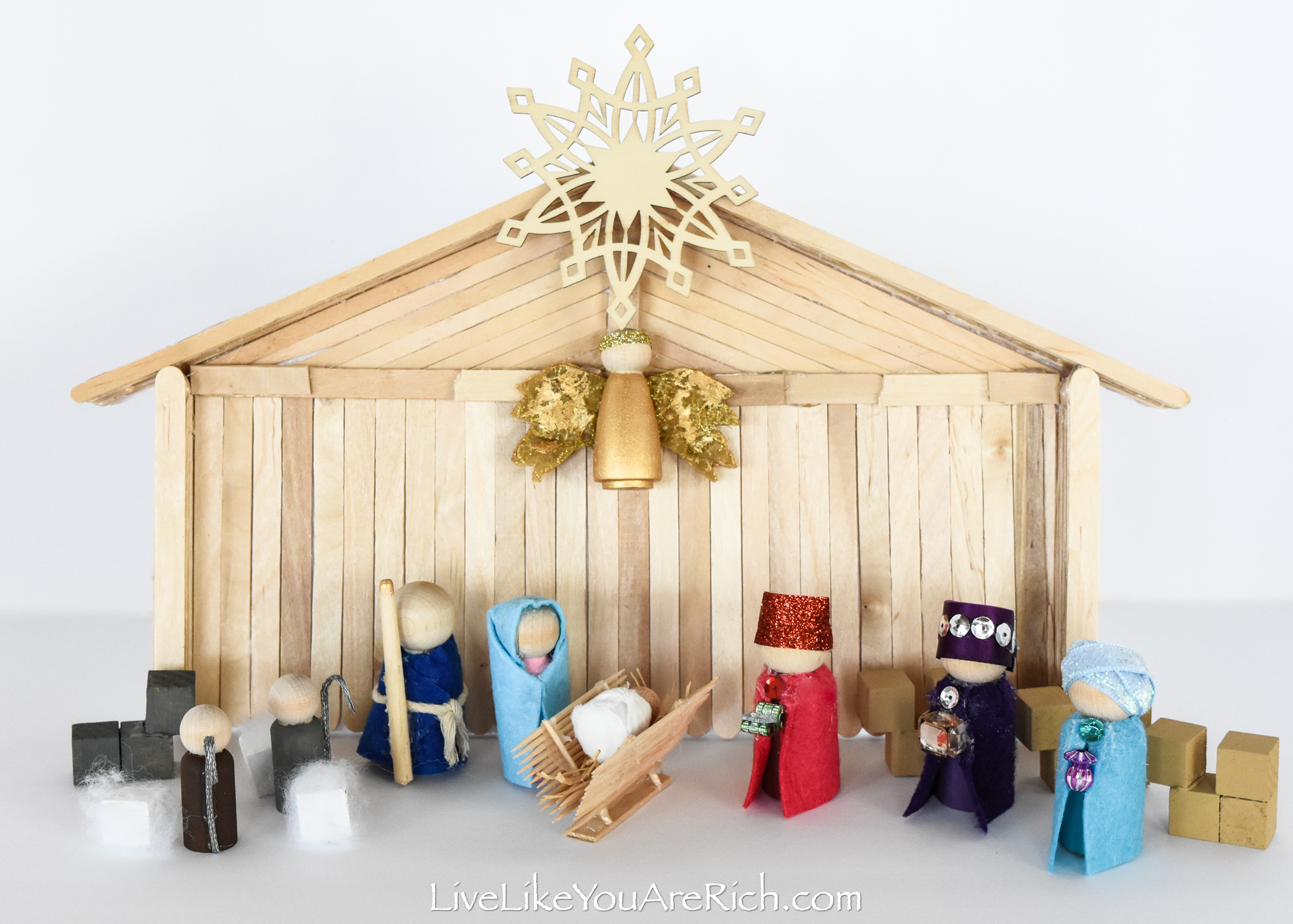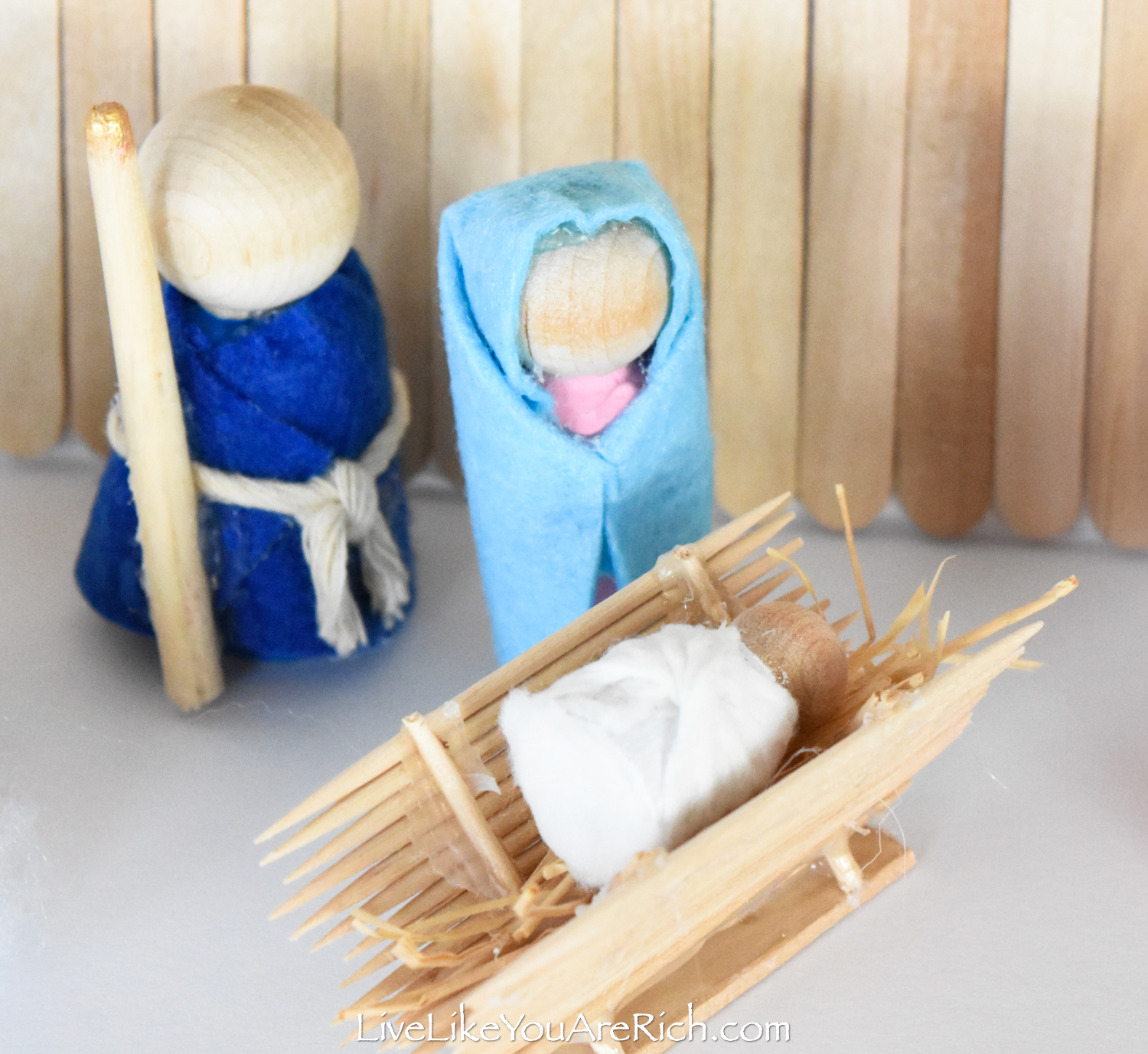 2- Use shatterproof ornaments on the bottom half of the Christmas tree-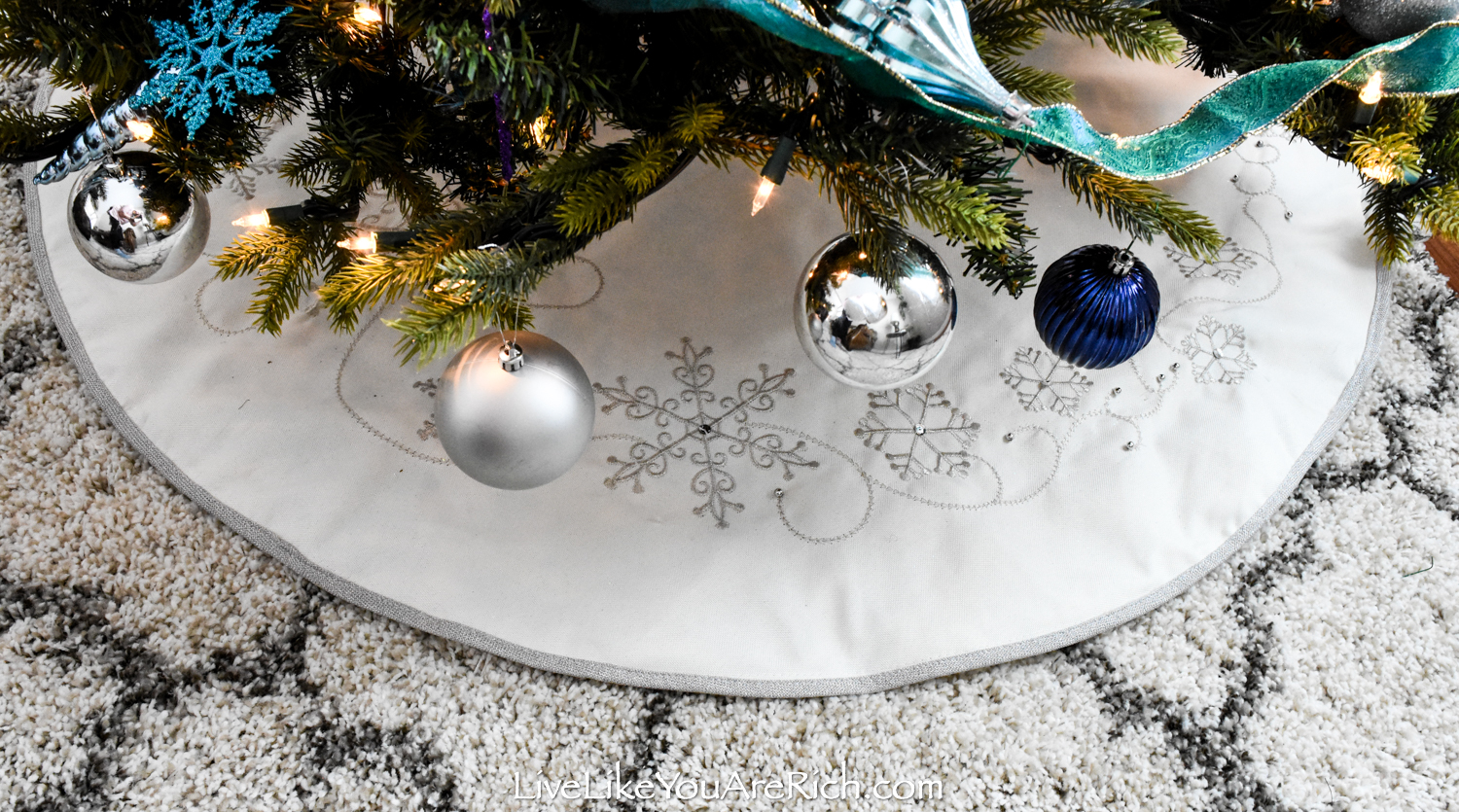 We have this blue and white Christmas tree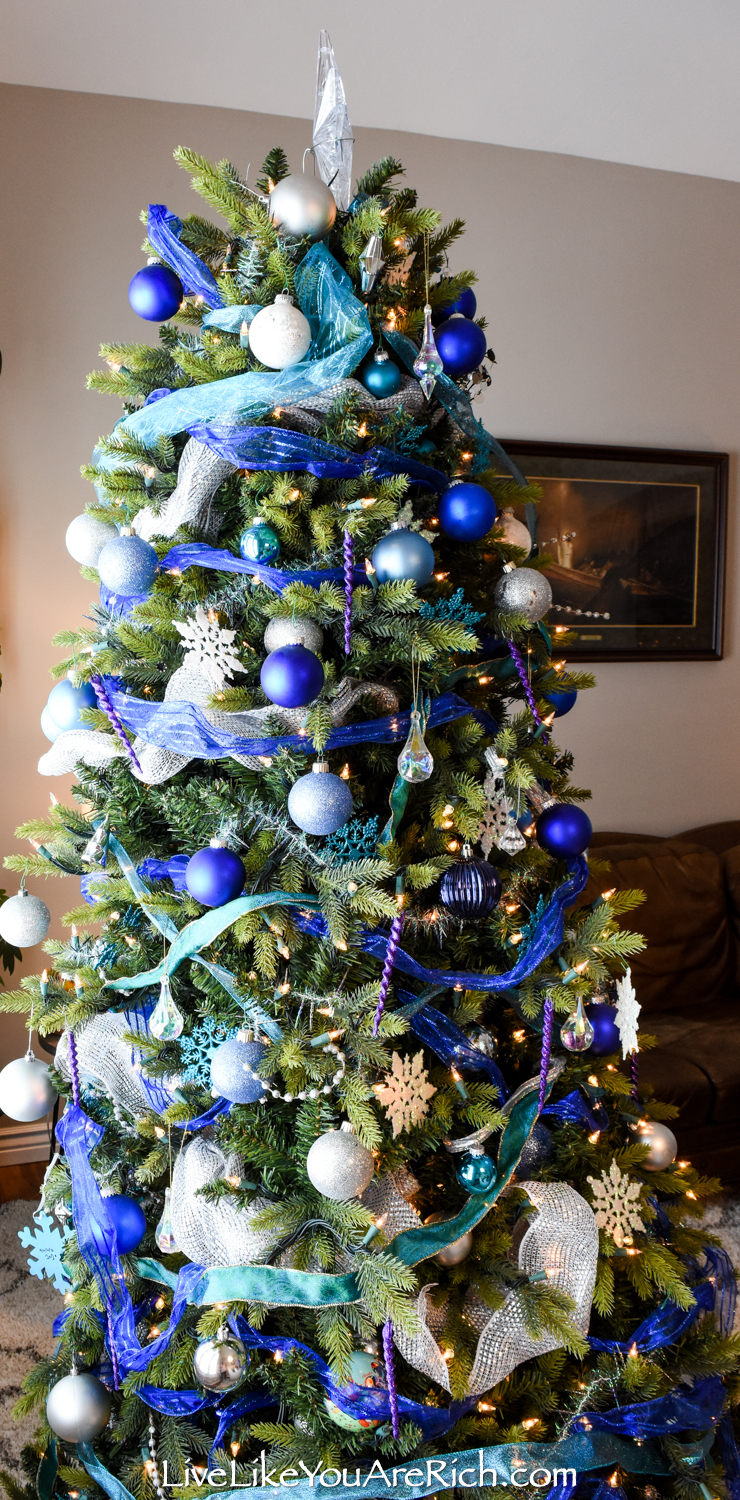 and this Santa-themed Christmas tree.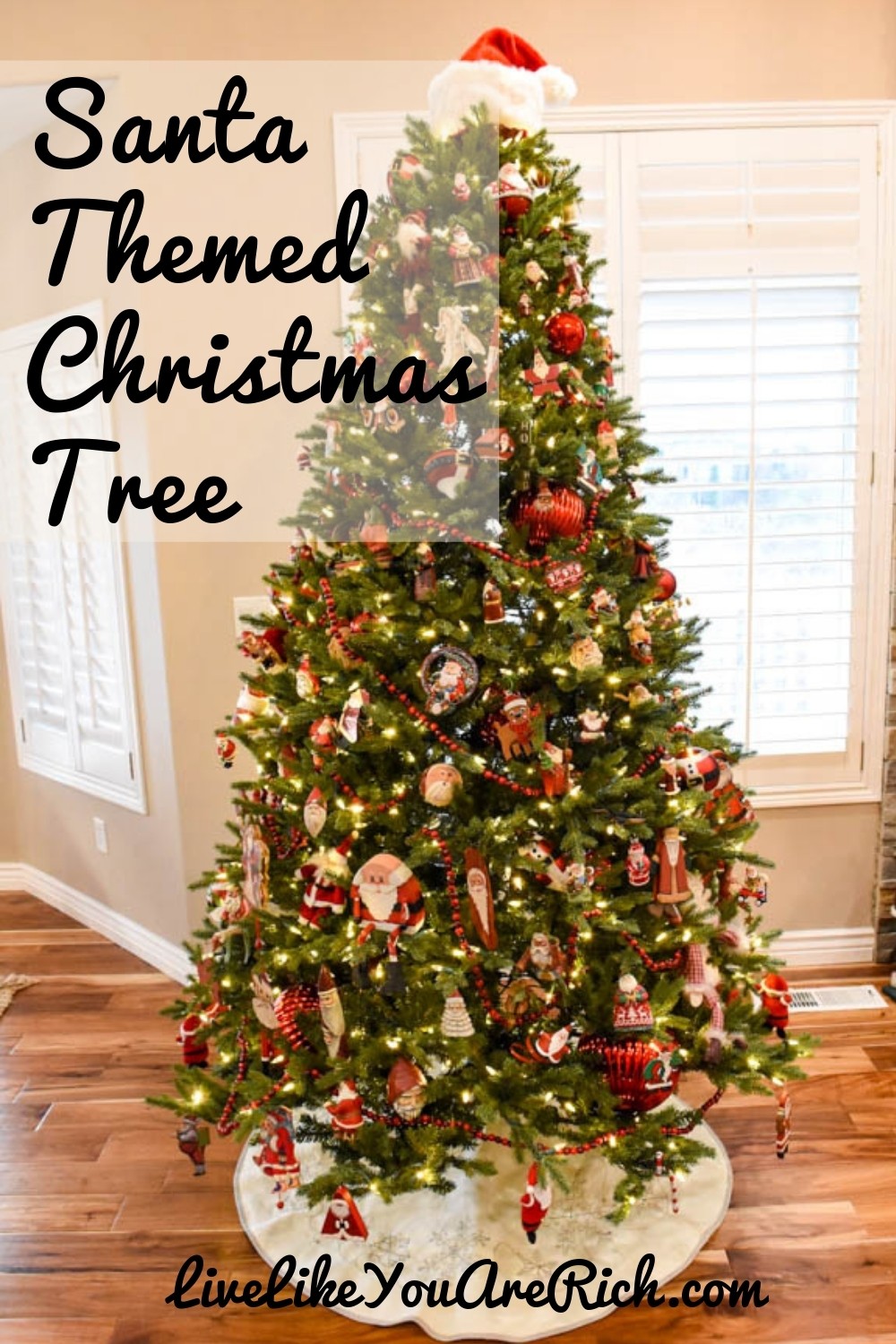 Both of our Christmas trees have shatterproof ornaments on the bottom few feet.
This obviously helps keep the glass ornaments out of reach from those who are prone to break them.
I found that the Christmas trees still look really nice even if you mix glass and plastic, glass going on the top and plastic shatterproof ornaments going on the bottom.
To see how many ornaments you need for the height of the tree check out this ornament guide.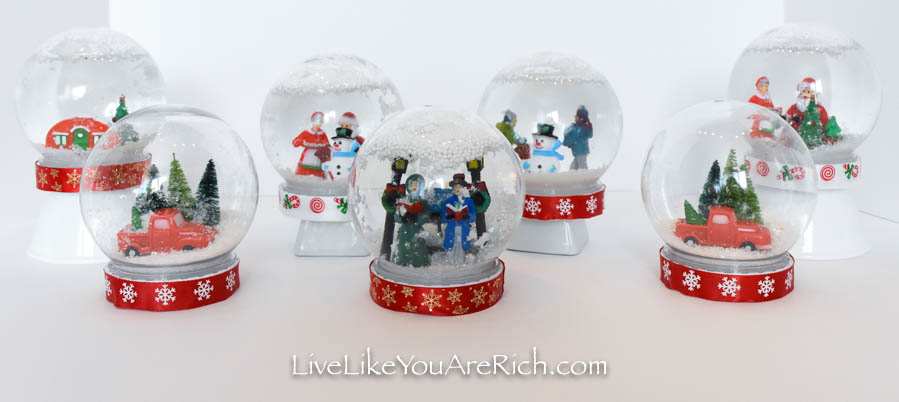 My kids and I love snowglobes. I'm always worried about them breaking, so we made these plastic snowglobes together. It was a fun craft to do with my 8 and 10-year-old.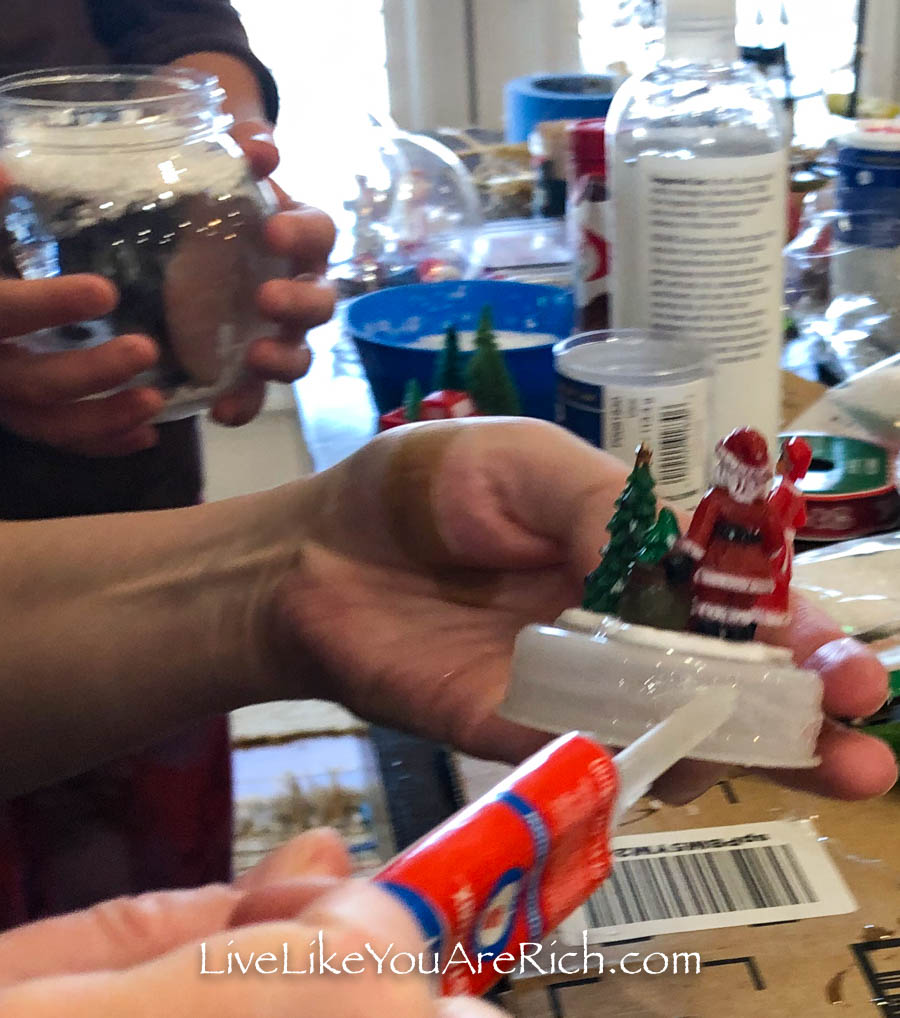 I made some with water and some without and I preferred the ones without the water—especially for kid-friendliness.
Making these plastic snowglobes with and without water works and neither will break and shatter if/when dropped.
4. Dollar Tree Christmas House Mini Christmas Village, & Cobblestone Corners Christmas Village Accessories sets added to a white sheet, faux snow, and Christmas lights-
5. A Snowman filled with a snowman-making kit– Not only does this kit supply a great activity (it has a plastic carrot, buttons, etc.)-
but the plastic snowman can be used as decoration on its own. Our Elf used it for a Do you want to build a snowman day.
For example, I filled it with marshmallows and repurposed as kid-friendly Christmas decorations in the form of a yummy snowman for this kid snowman tablescape. If you can't find it on Amazon try Ebay and Mercari.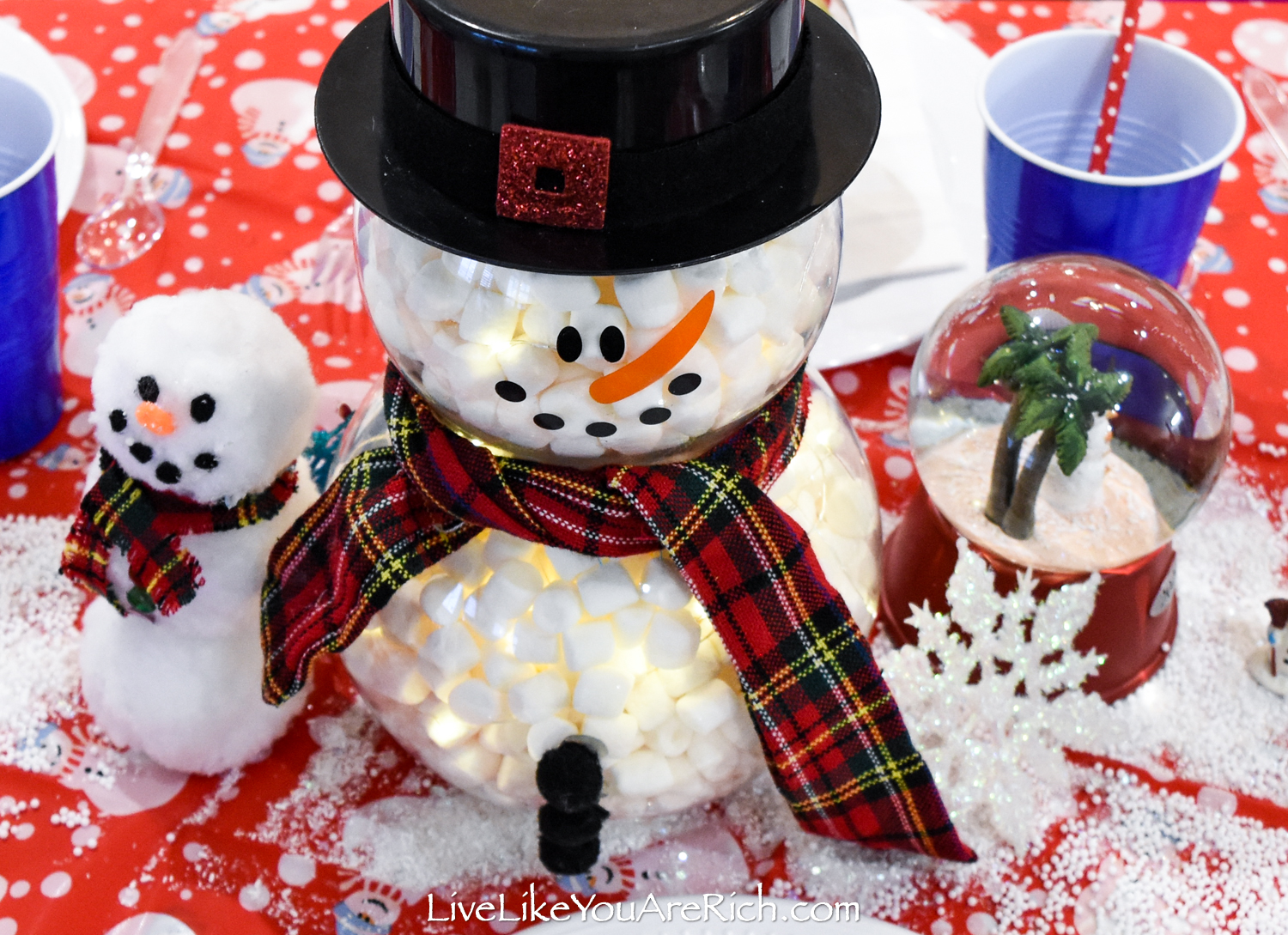 6. Indoor Snowballs- My kids like to play with these indoor snowballs and I like to use them to decorate with…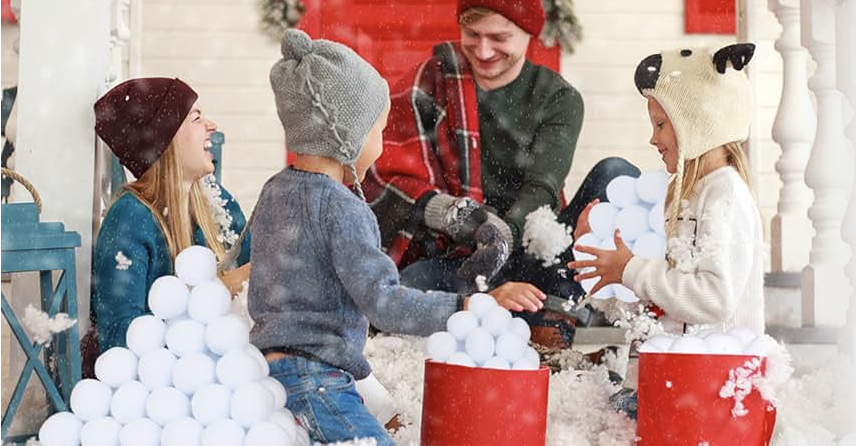 such as this kids' Polar Express Tablescape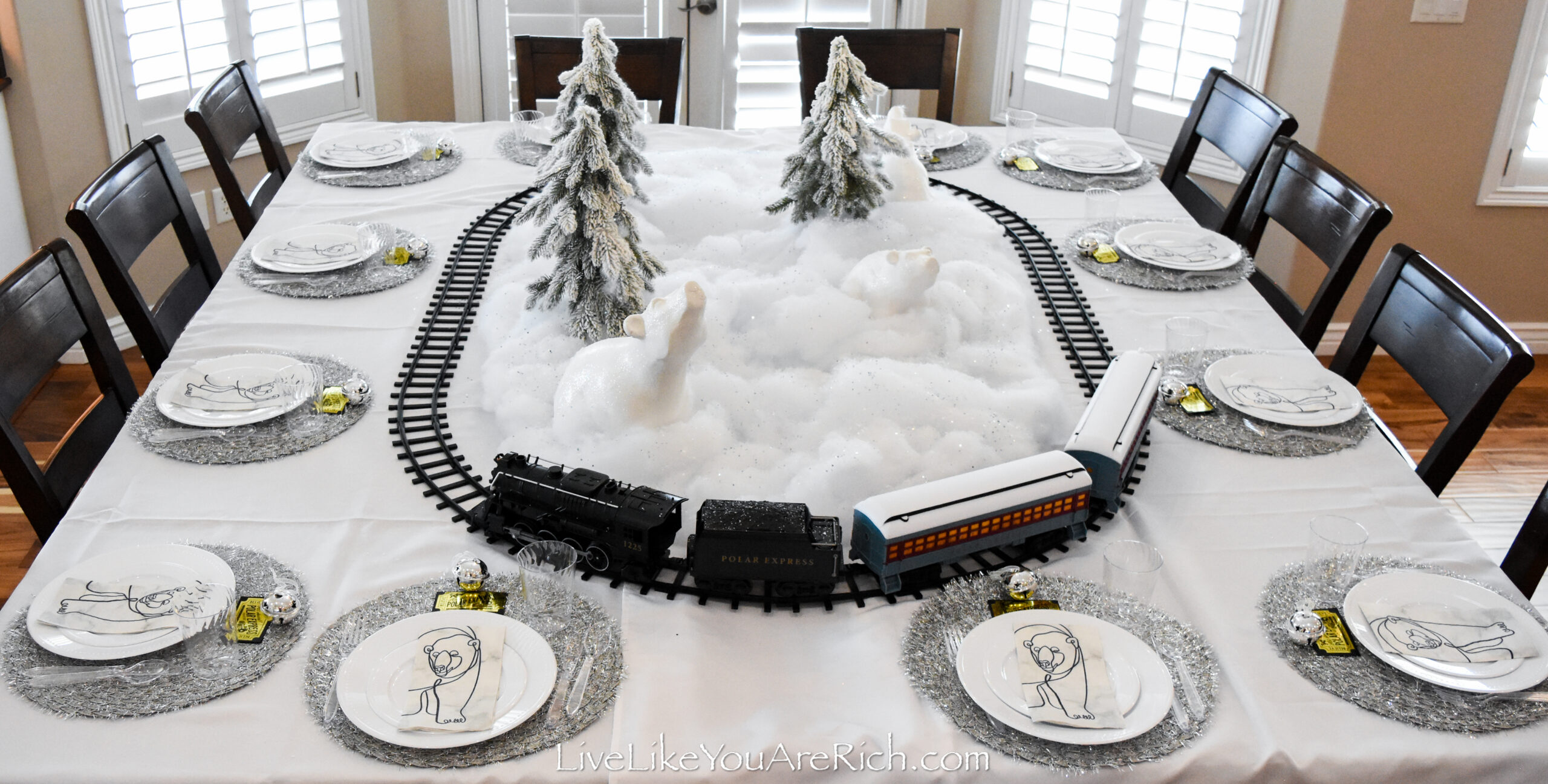 and making this cute snowman that we've used as decoration…
and our elves liked using the indoor snowballs for their Elf on the Shelf indoor snowball fight scene.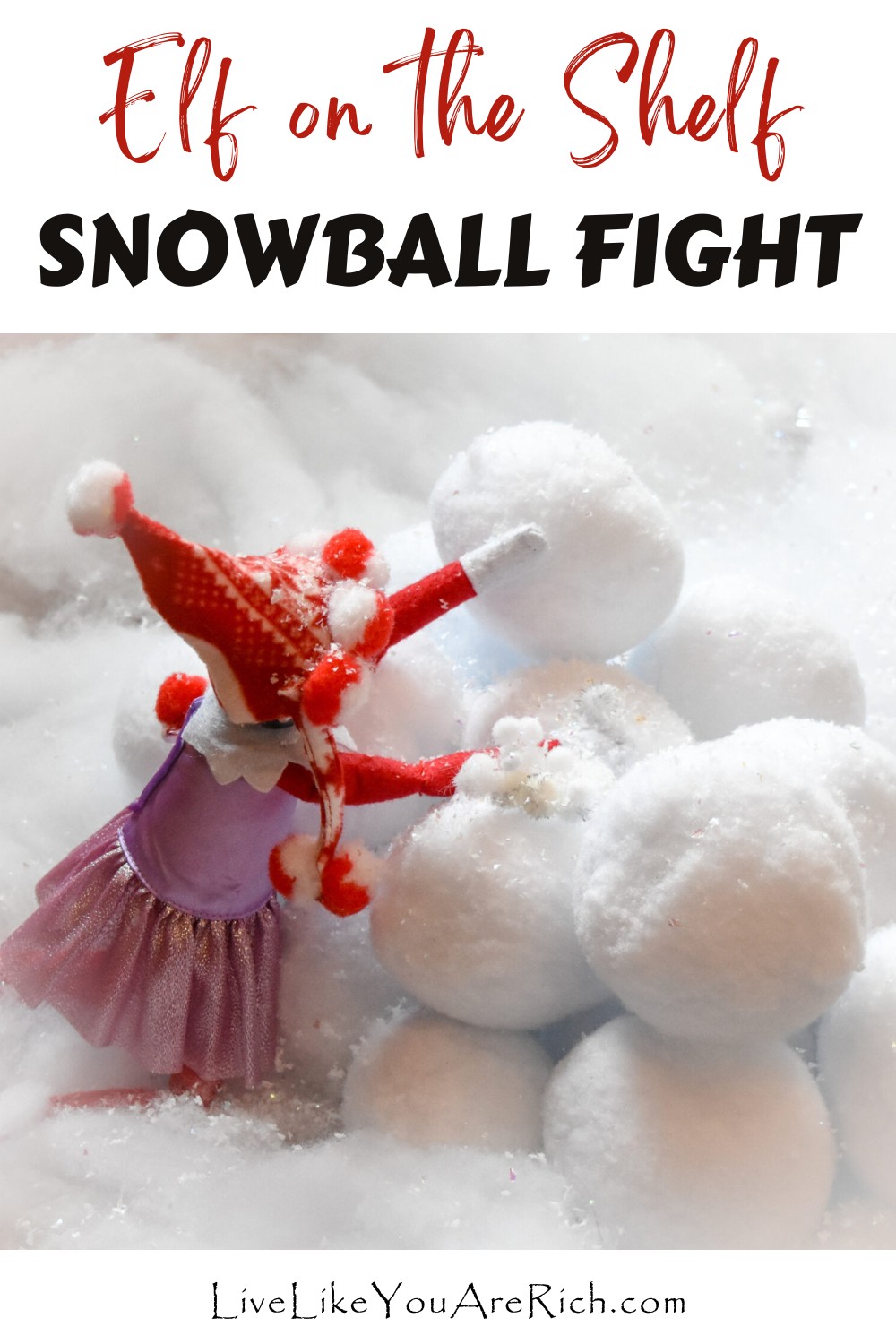 Plus, the indoor snowballs provide kids with a fun indoor activity too.
This is a fun tree that kids can play with.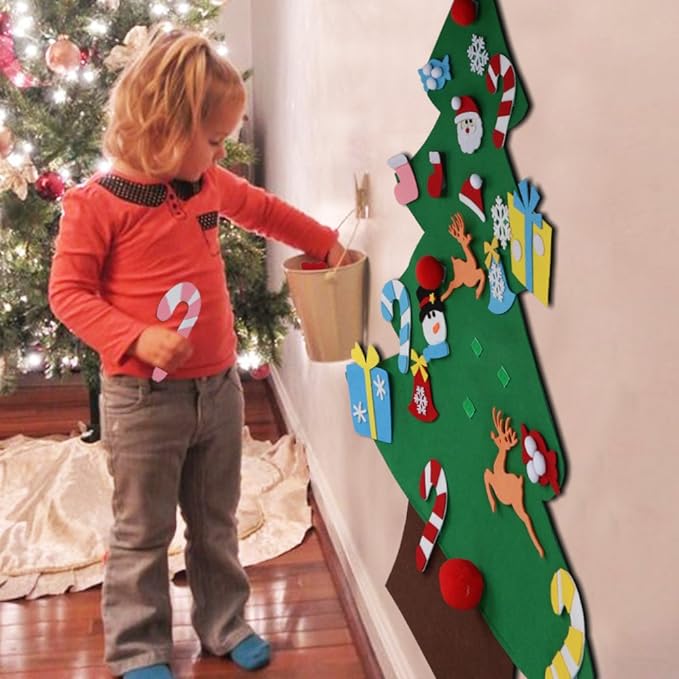 Restoring Hotwheels to fit a Christmas theme is a fun craft project and my kids love to play with these as well.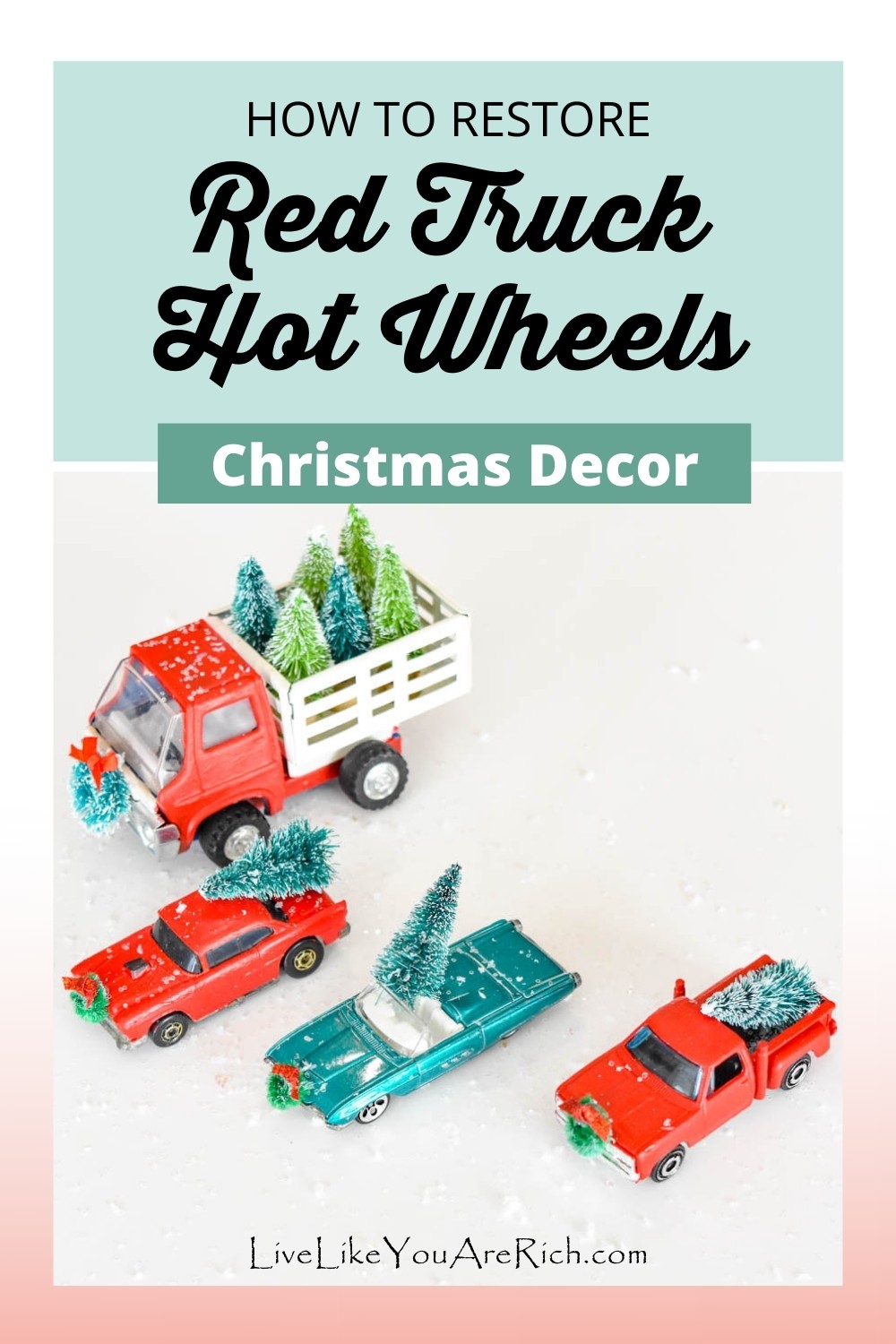 These are great ornaments to hang from the bottom branches of Christmas trees as kids love to look and play with them, they are inexpensive and are fairly indestructible.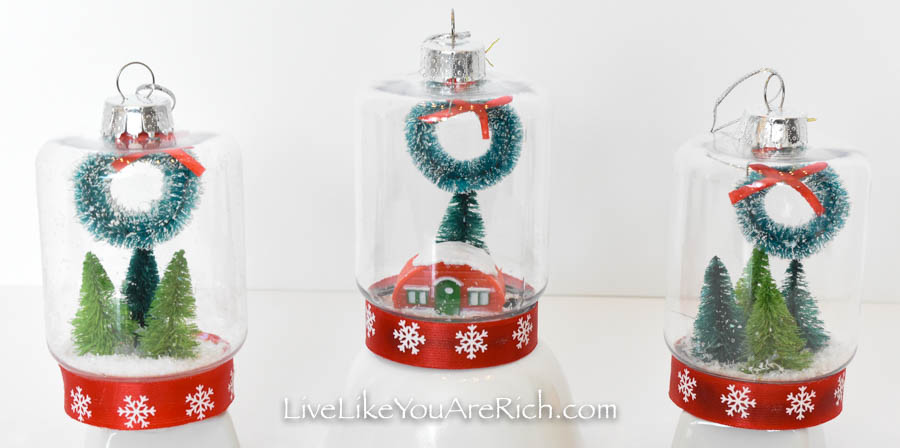 These woodblock presents are fairly indestructible, inexpensive, and easy to make.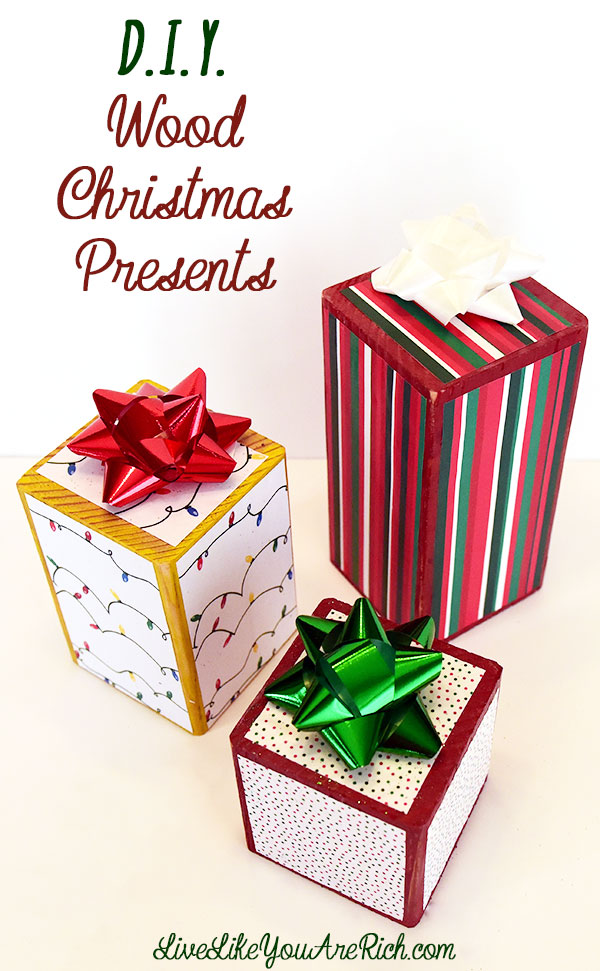 Sticking Christmas window stickers on doors and windows is a great activity and makes for fun decorations for young kids.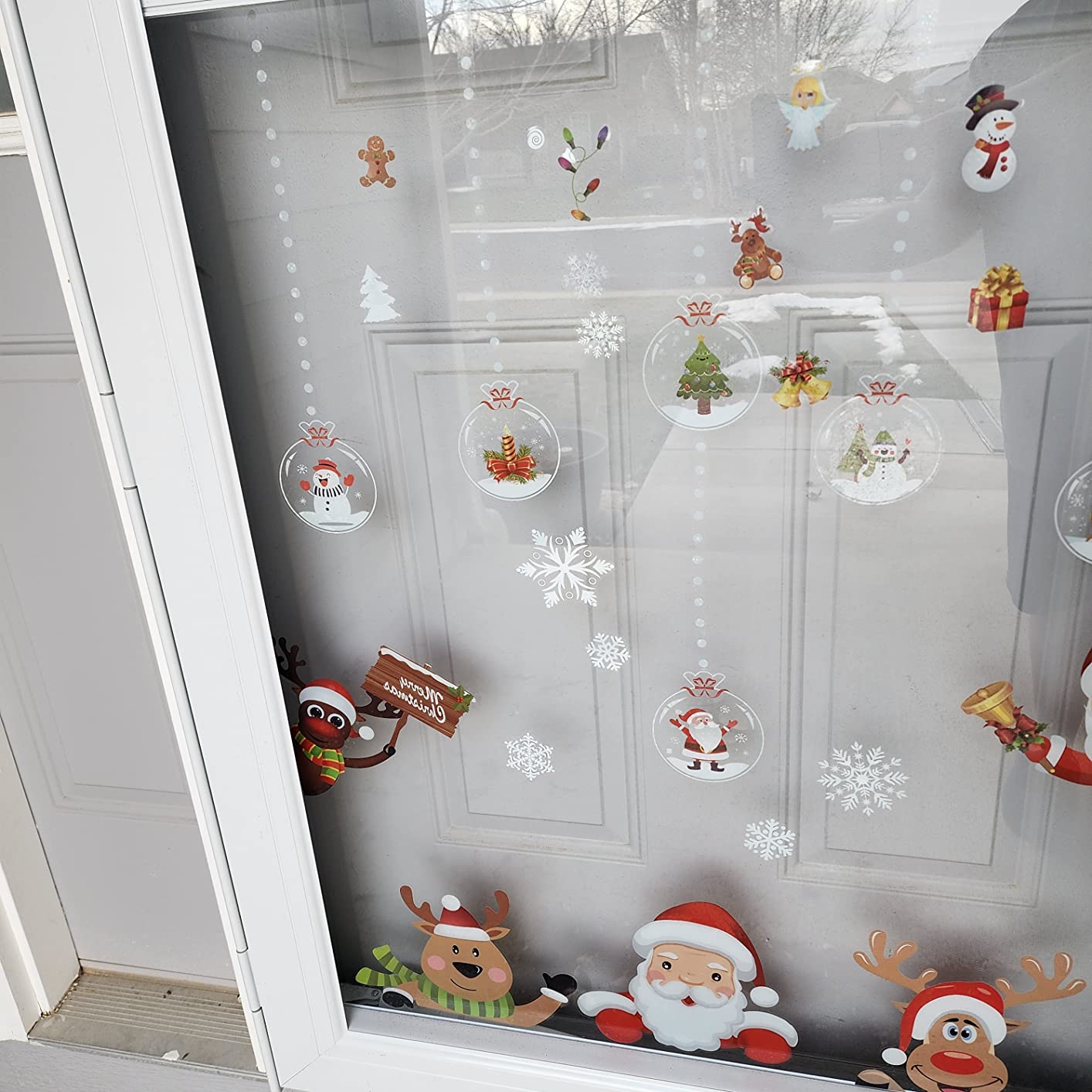 We love to decorate gingerbread houses at our house.
We usually decorate them in early December and set them out as decoration throughout the month.
I like to make my gingerbread houses pretty elaborate so they are nice to look at throughout the month.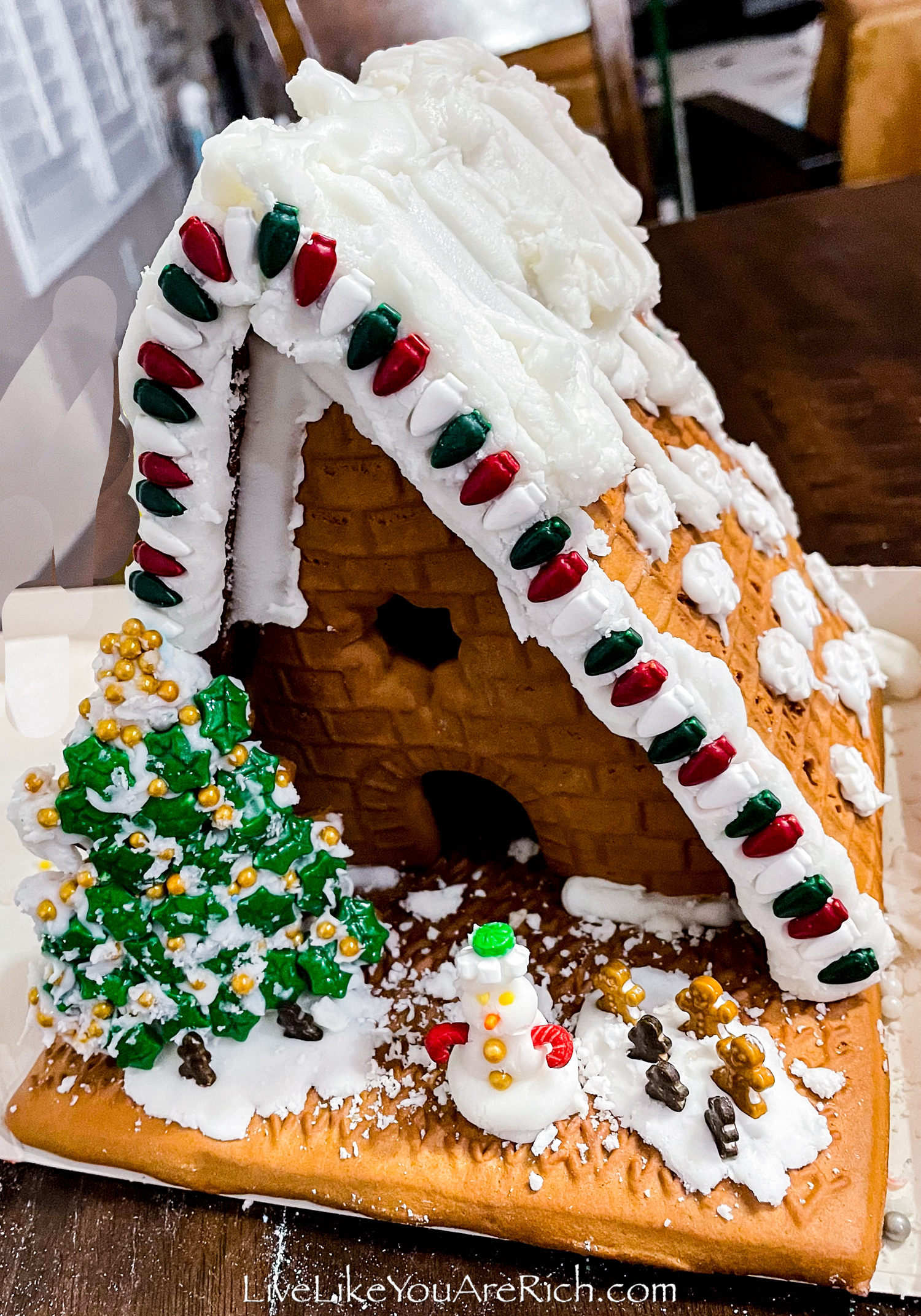 This is a fun kid-friendly craft for older children and once made it would make great decoration.
This is another craft that can be displayed as kid-friendly Christmas decor. My kids and I made ugly Christmas sweaters out of kits and then displayed them…
on this ugly Christmas Sweater tablescape.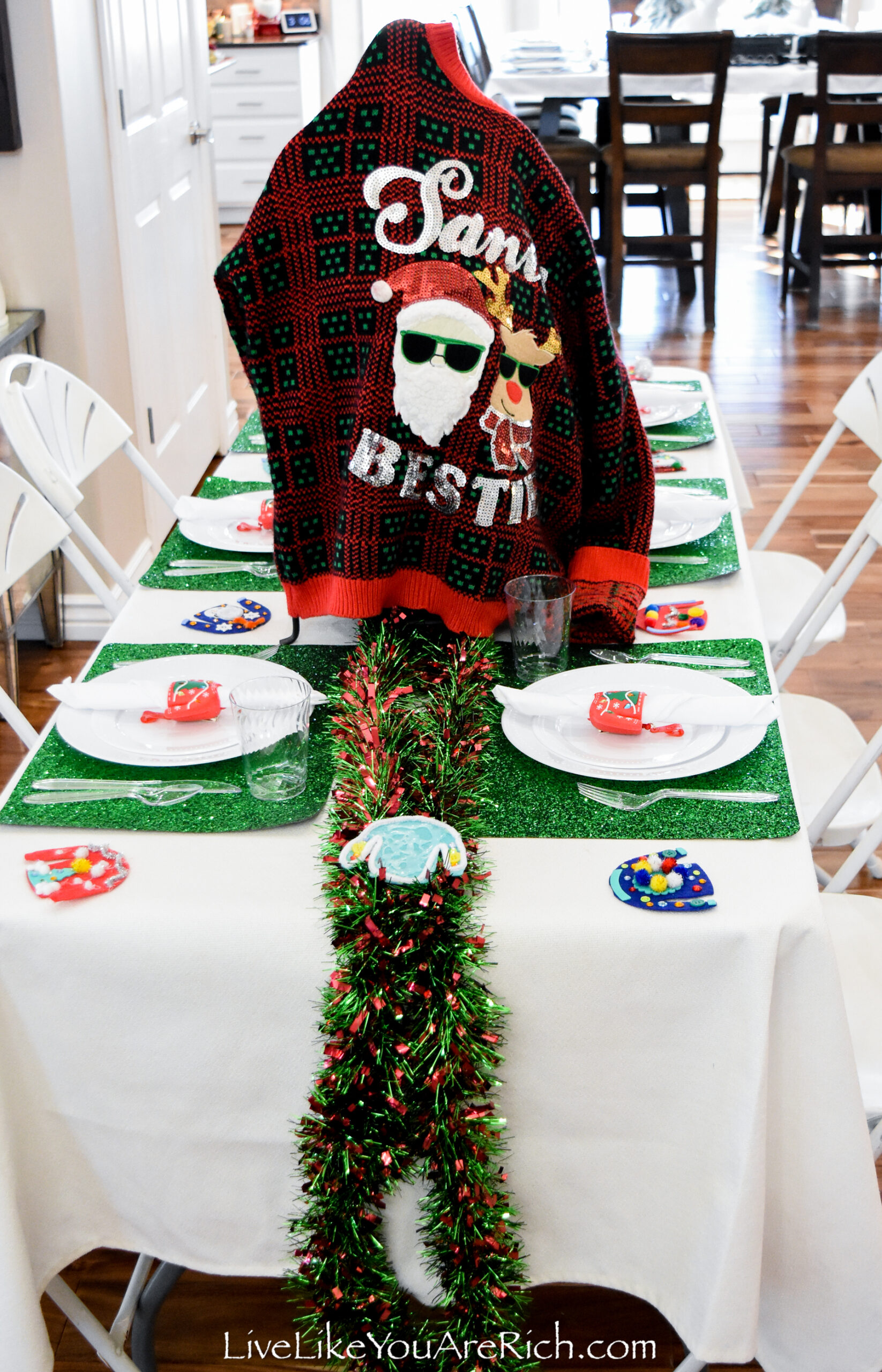 15. Christmas pillows.

My kids love pillows and a gingerbread pillow, Snoopy Christmas stuffy, or Christmas Squishmallow would be fun kid-friendly decor.

For other 'rich living tips' please Subscribe Here for my weekly email or connect with me on these other platforms: