I wanted to make a blue and white Christmas tree… here's how it turned out.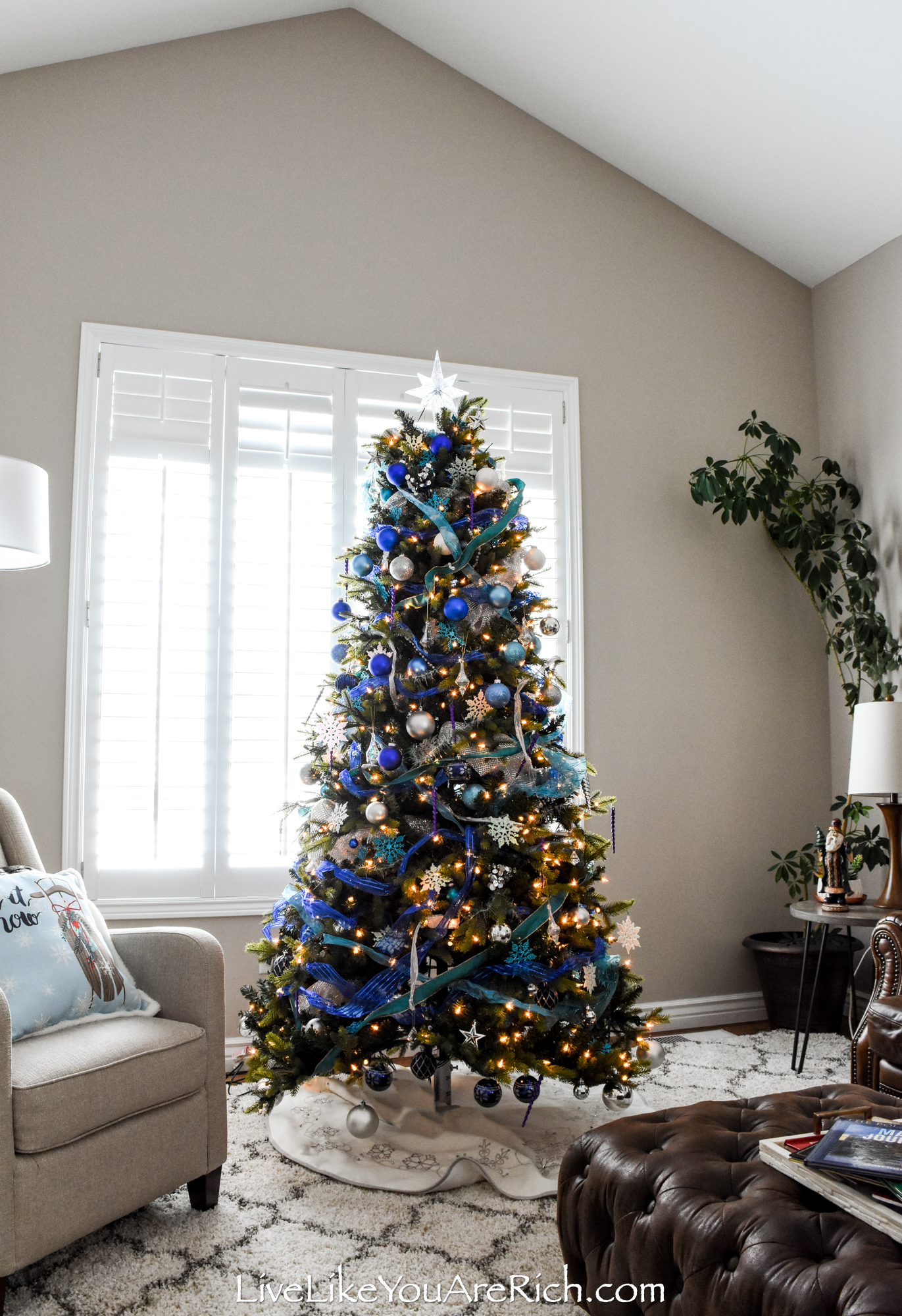 To decorate this tree like I did, I began buying inexpensive ornaments, tulle and ribbon that fit the color scheme.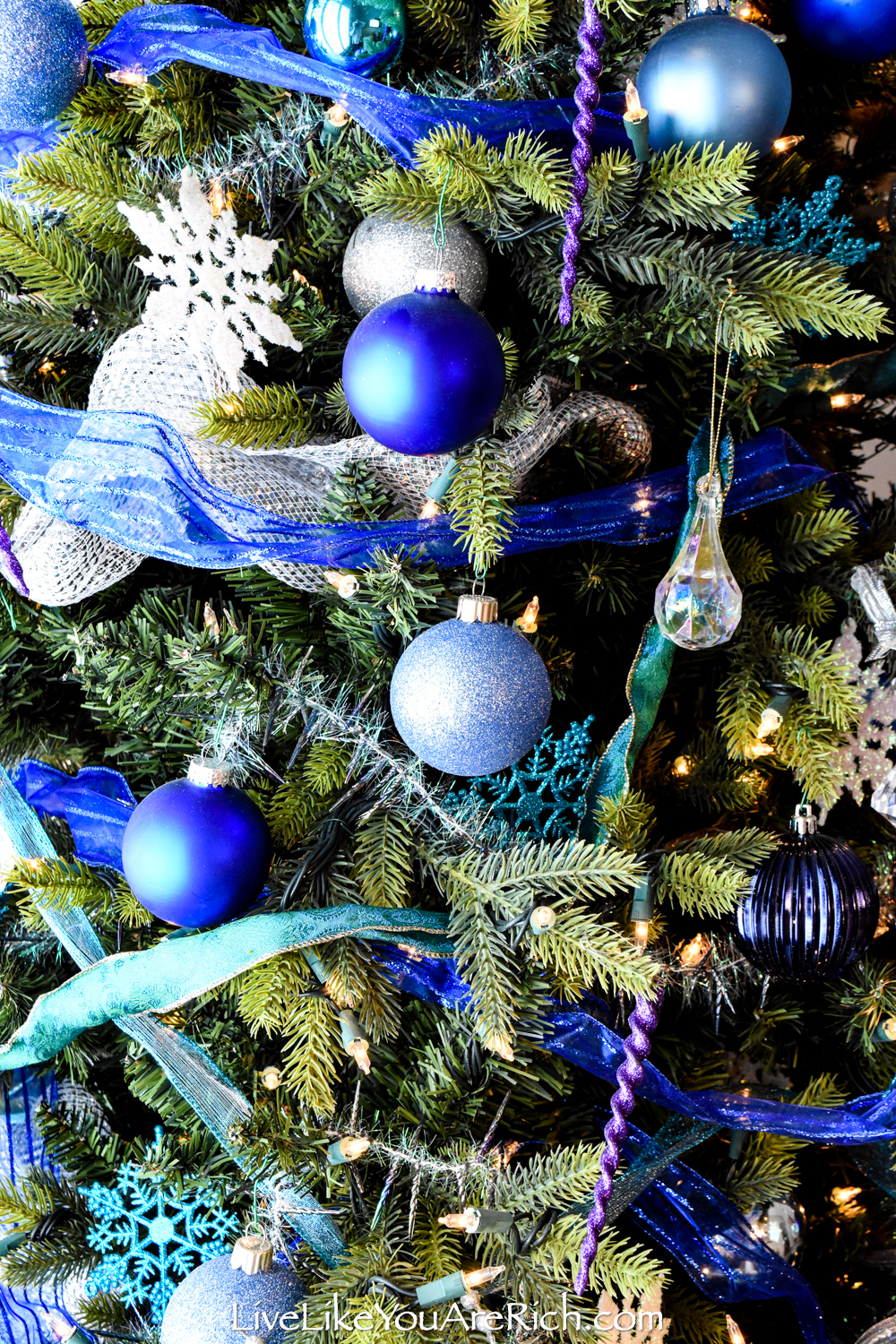 Blue is one of my favorite colors. I love especially love blue paired with white and other peacock colors. So as I was shopping I bought a few items in other colors that went well together.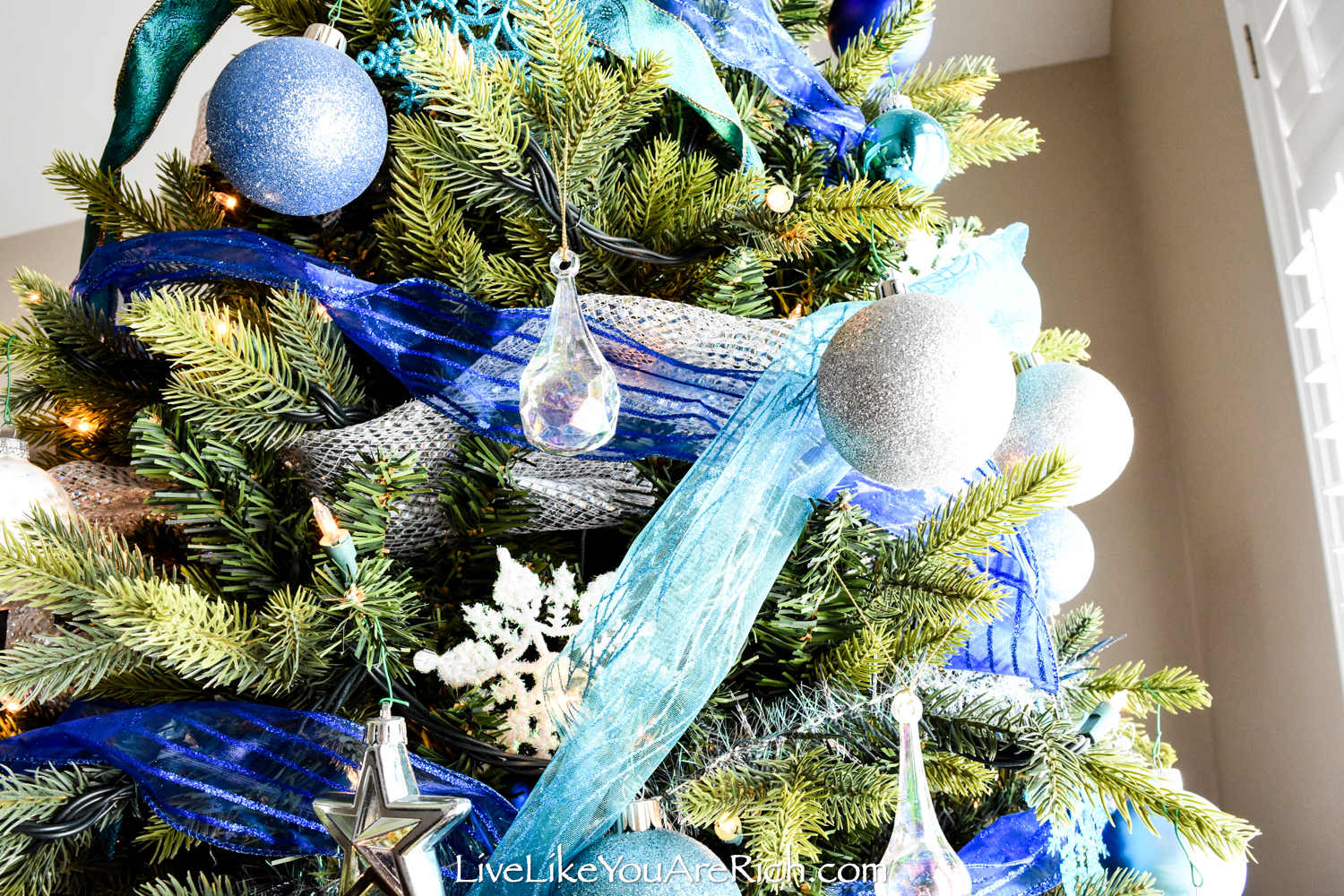 Decorating a Christmas tree in blue and white was going a little bit against the festive norm. I know red and green are typically associated with Christmas—but I love the way it turned out anyway!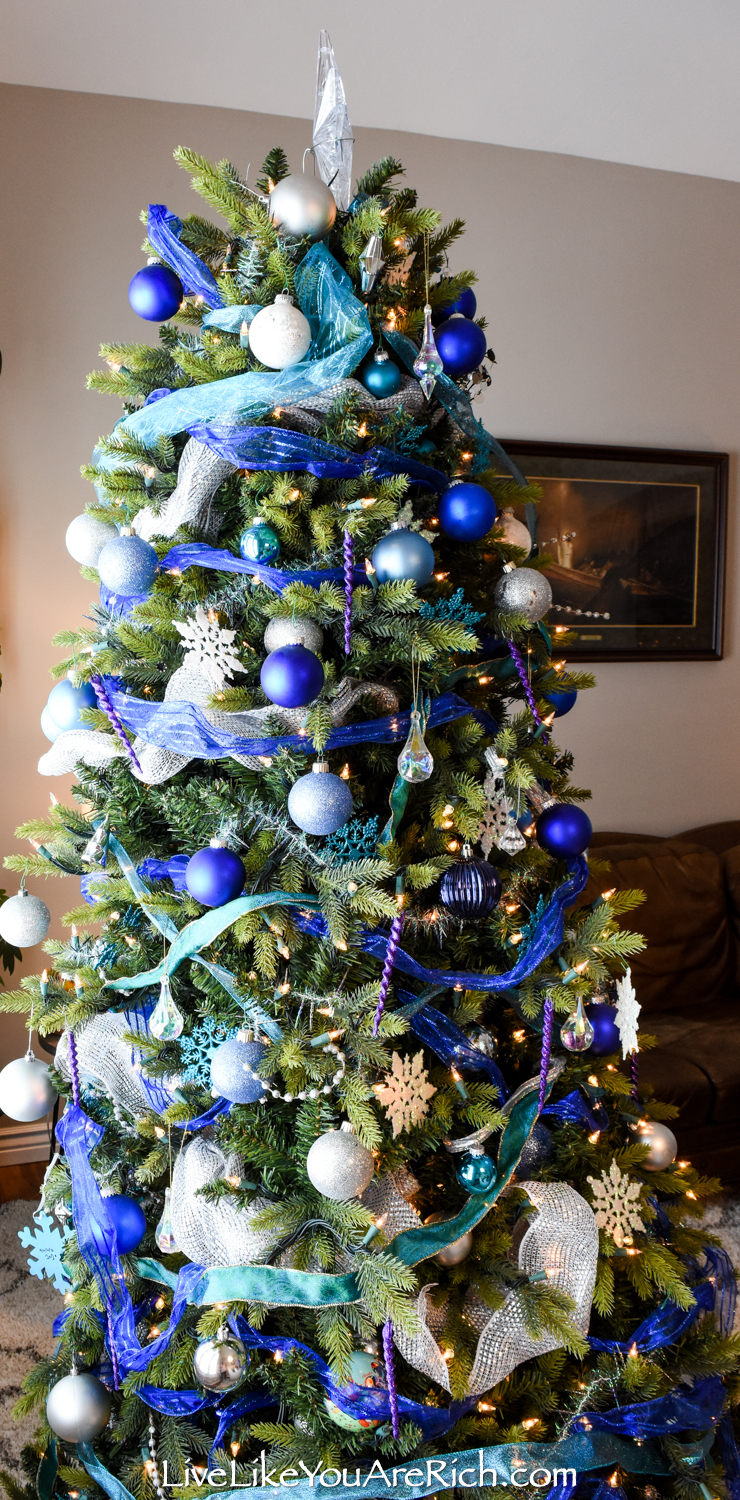 It reminds me of winter and snow.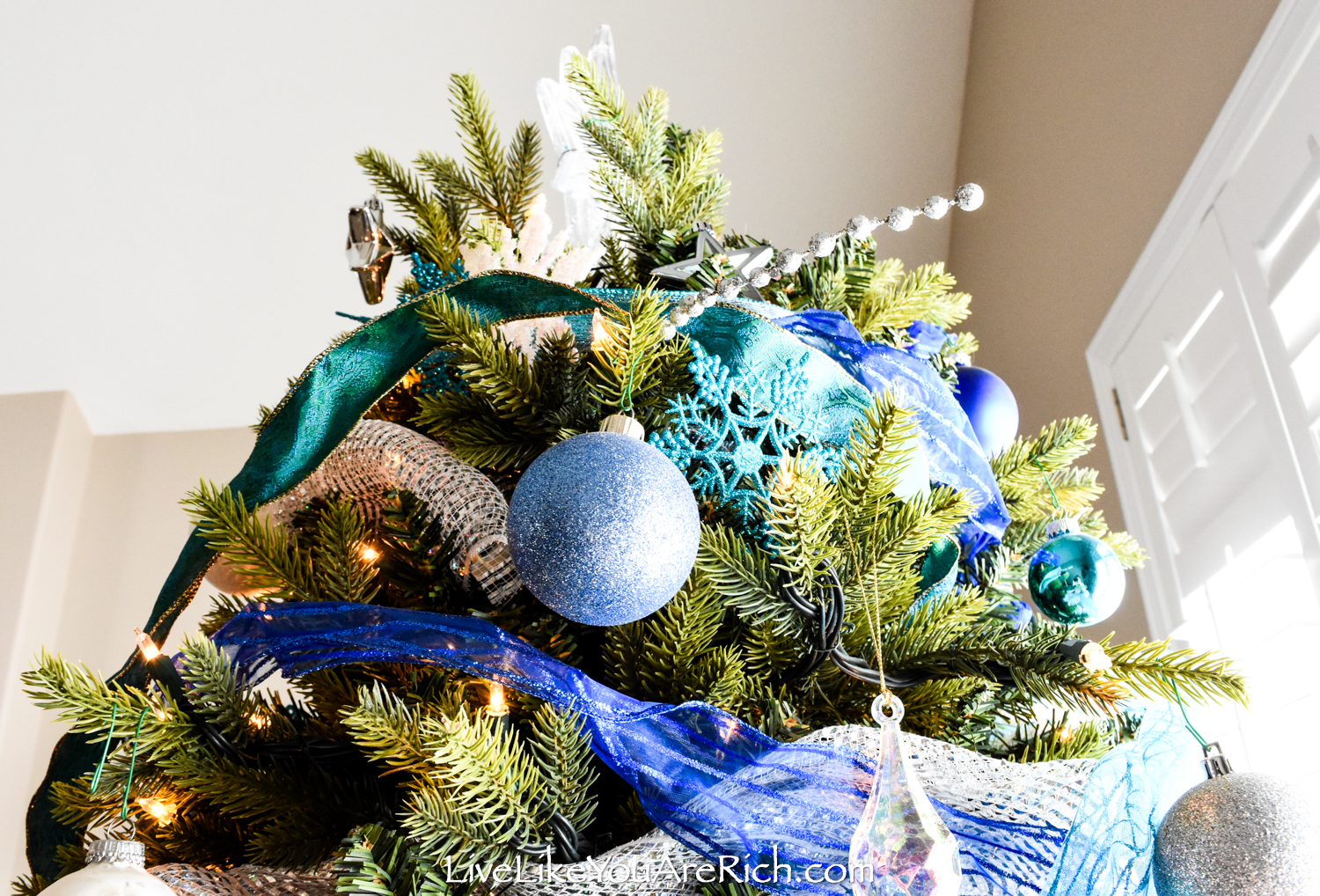 I have a Santa Clause Themed Christmas Tree that I love as well. It is definitely more traditional which is fun to decorate as well.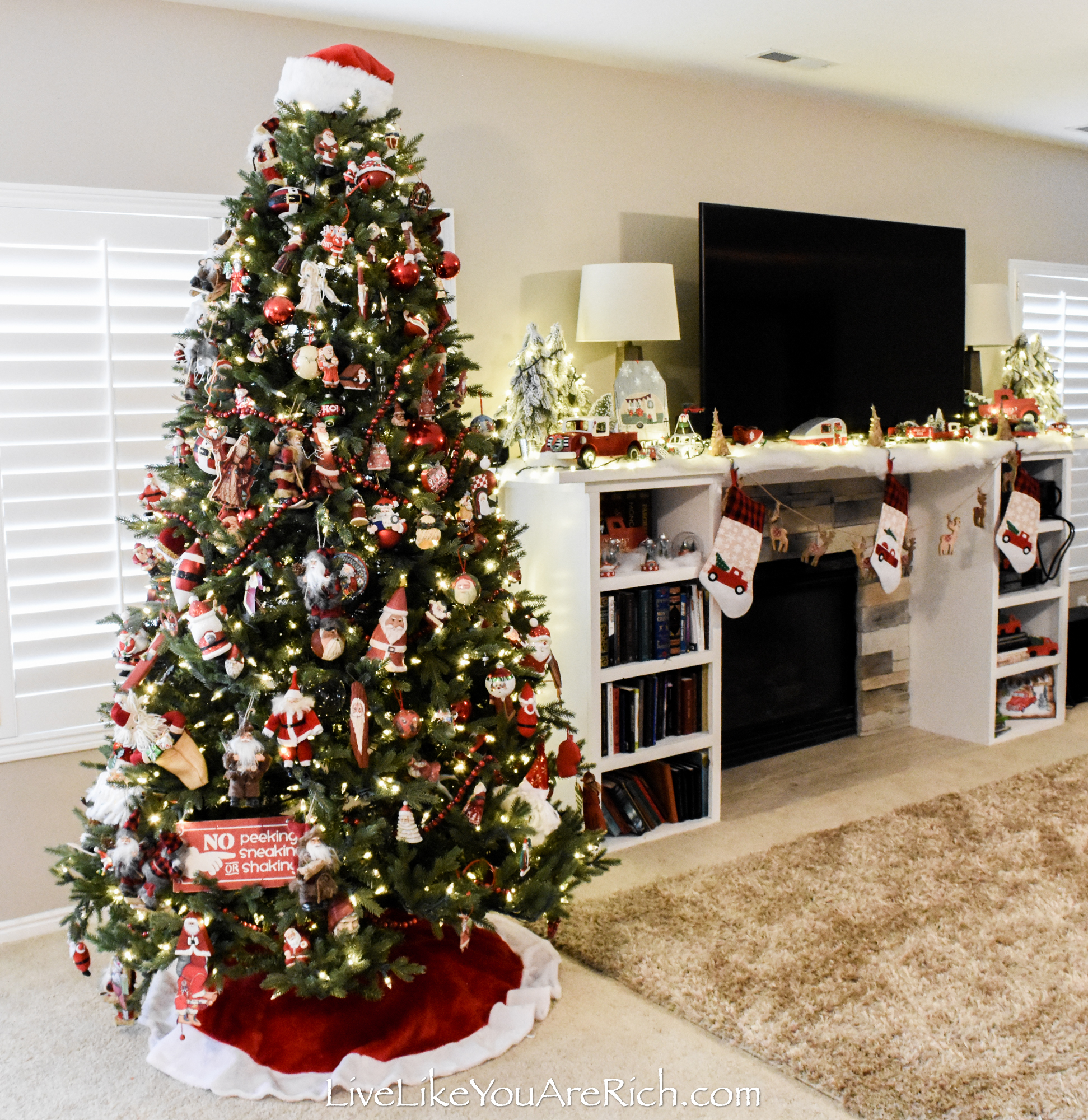 We put this tree downstairs this year because the kids want to open presents there.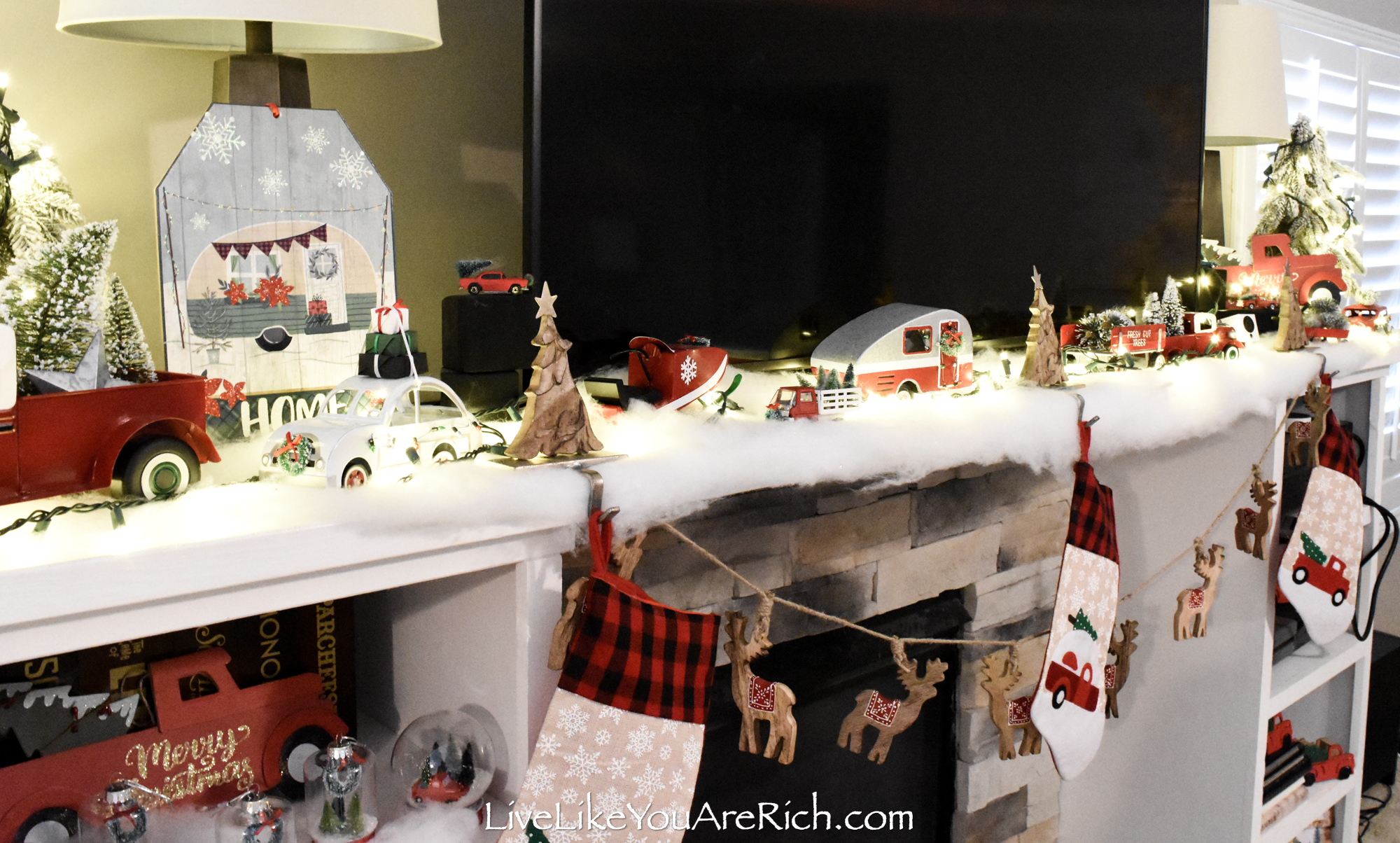 I also moved my red truck decor downstairs too.
I like having a traditional and non traditional tree. It is fun to decorate both.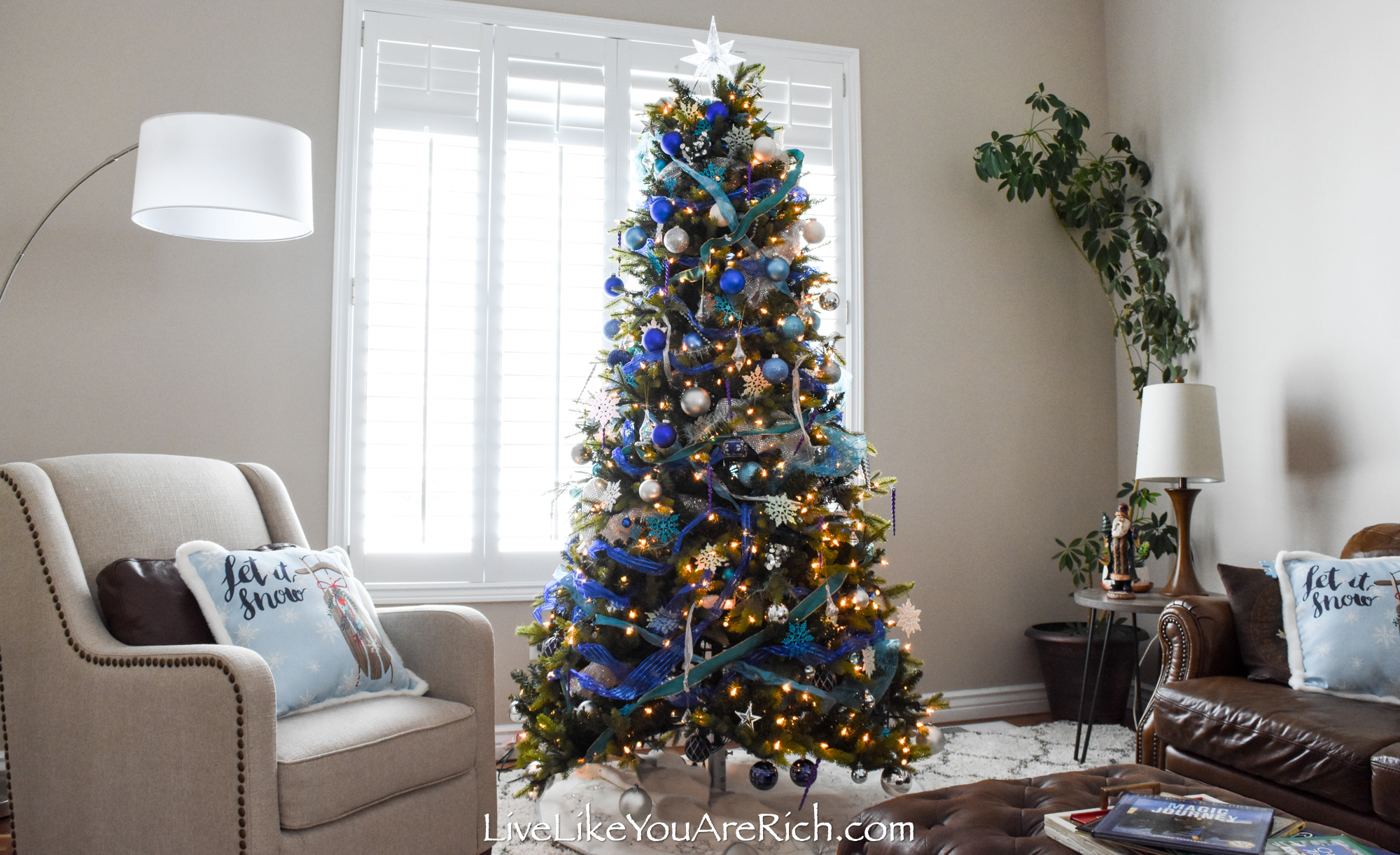 I even have a mini German tree that I decorate with ornaments from Germany (or what look like traditional-German-ornaments).
I made this little tree because I have a love of all things Deutsche Weihnachten (German Christmas).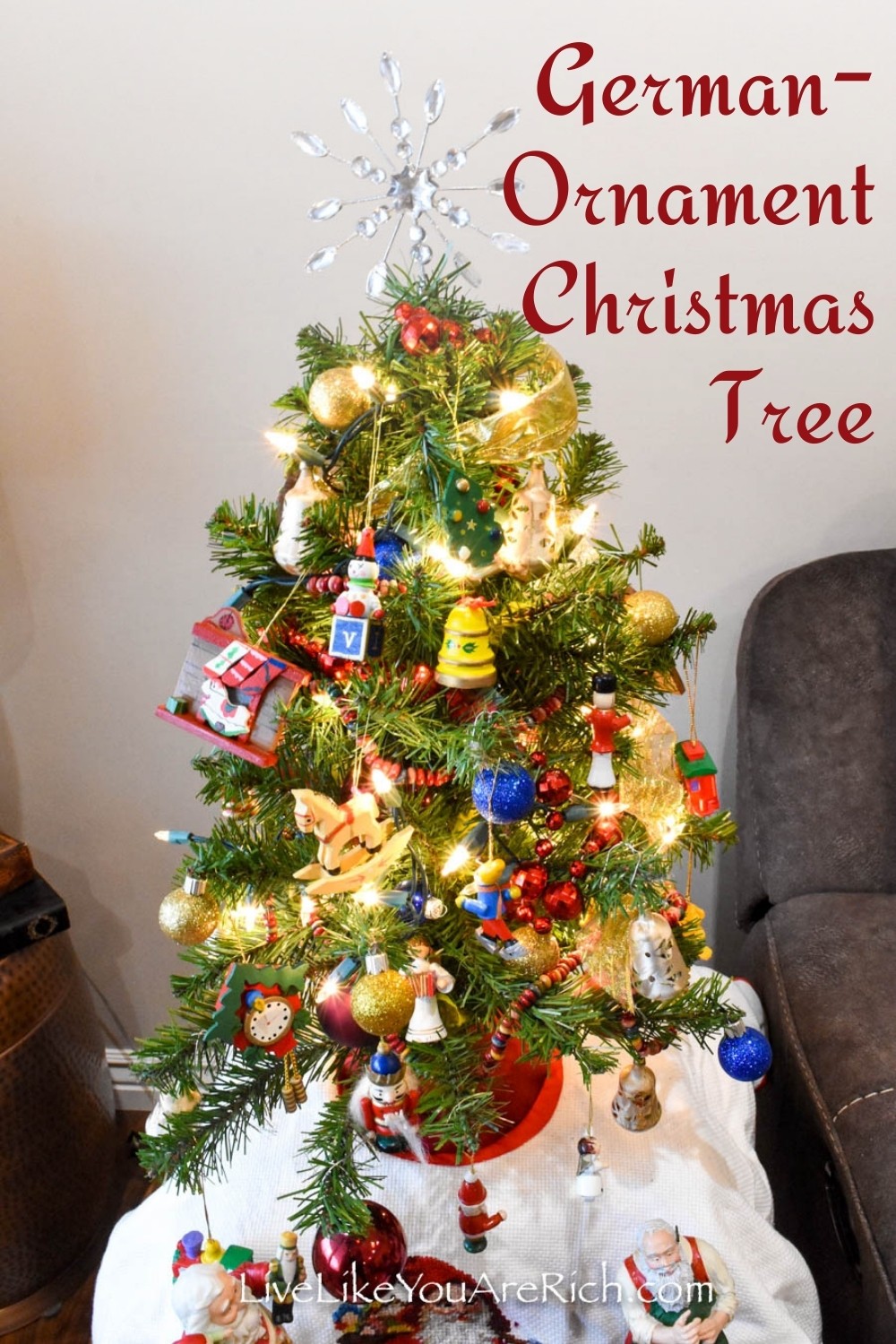 This blue and white Christmas tree goes in our front sitting room.
It stands right in front of the window so that you can see it from outside.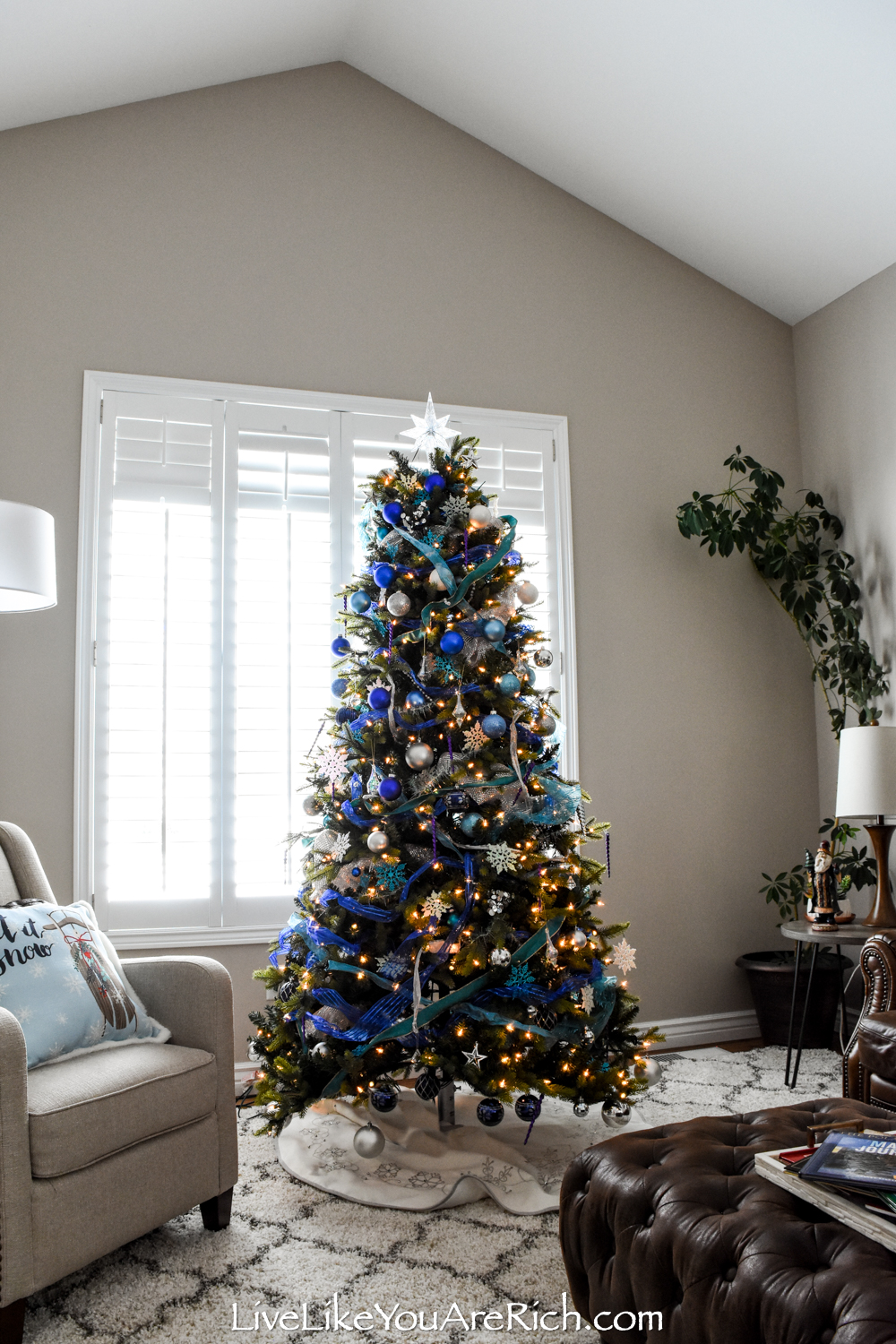 I decorated our front trees and bushes in blue toned multi colored lights and along the gutters I hung white strawberry lights; I like the way they all come together. I'll try to add a photo at night from outside soon.
Supply List for a Blue and White Christmas Tree
glitter stars ornaments white and blue
How to Decorate a Blue and White Christmas Tree
So I began by getting different mesh, garland, tulle and ribbon. I threaded it through the tree.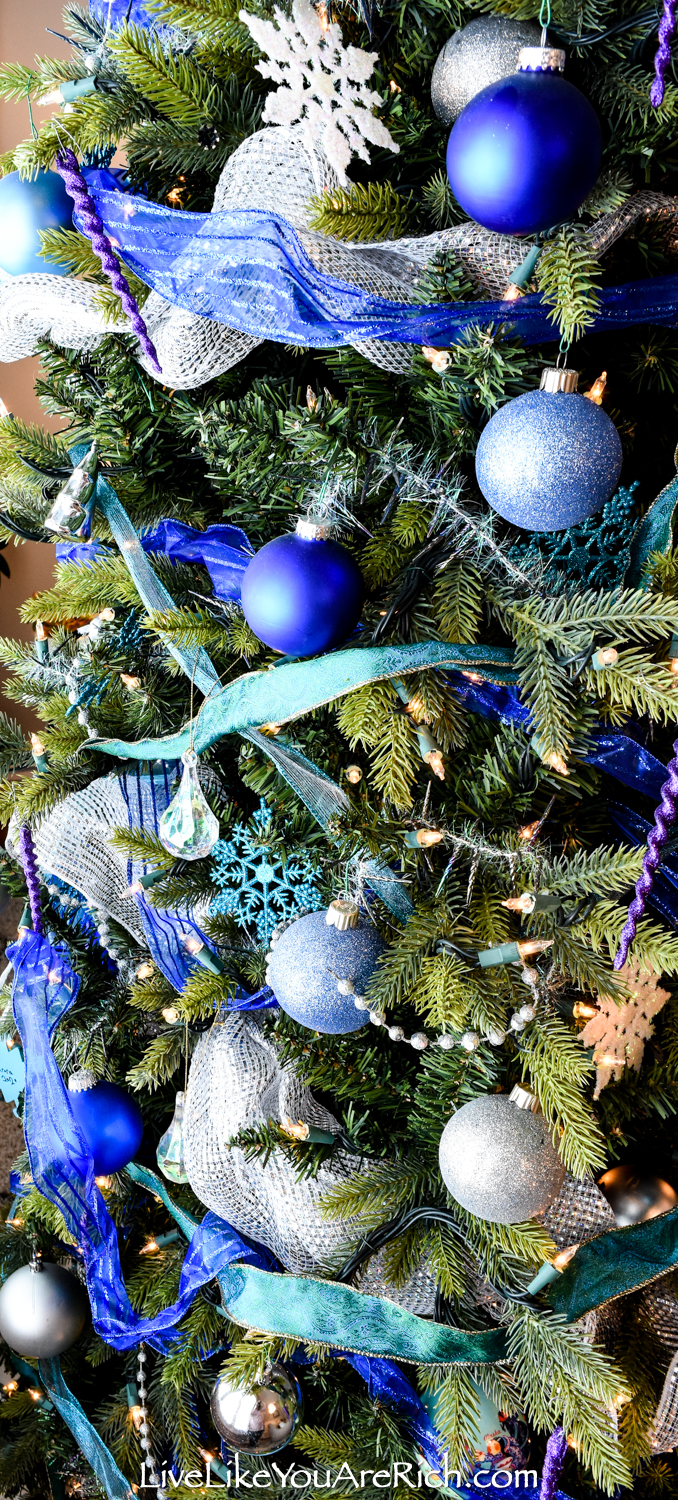 Next, I got the star for the top. It lights up in white and cycles through all the different peacock colors: blues, greens and purple.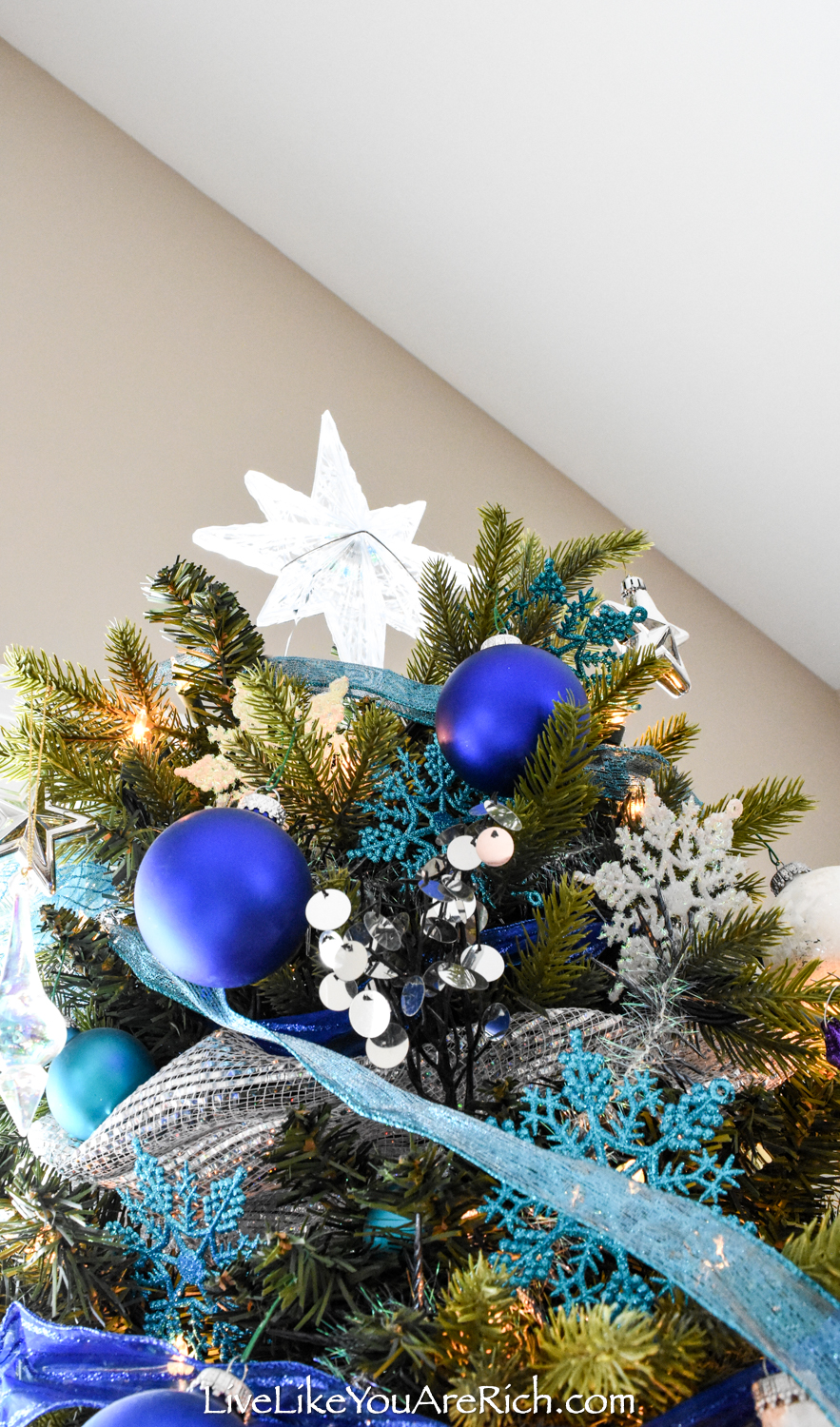 I really couldn't have asked to find a better star for this style of tree!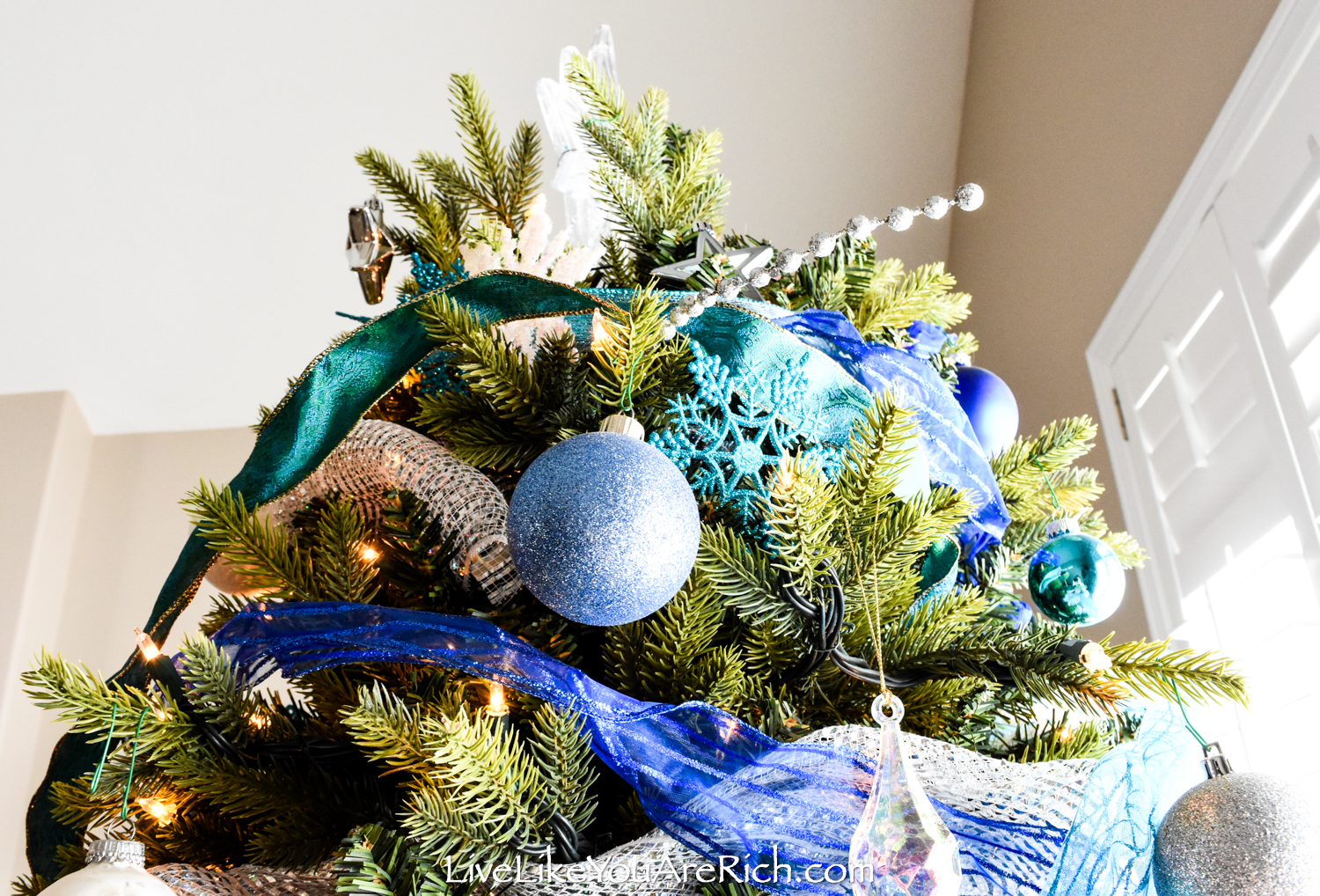 I added this beautiful white tree skirt with silver embroidery.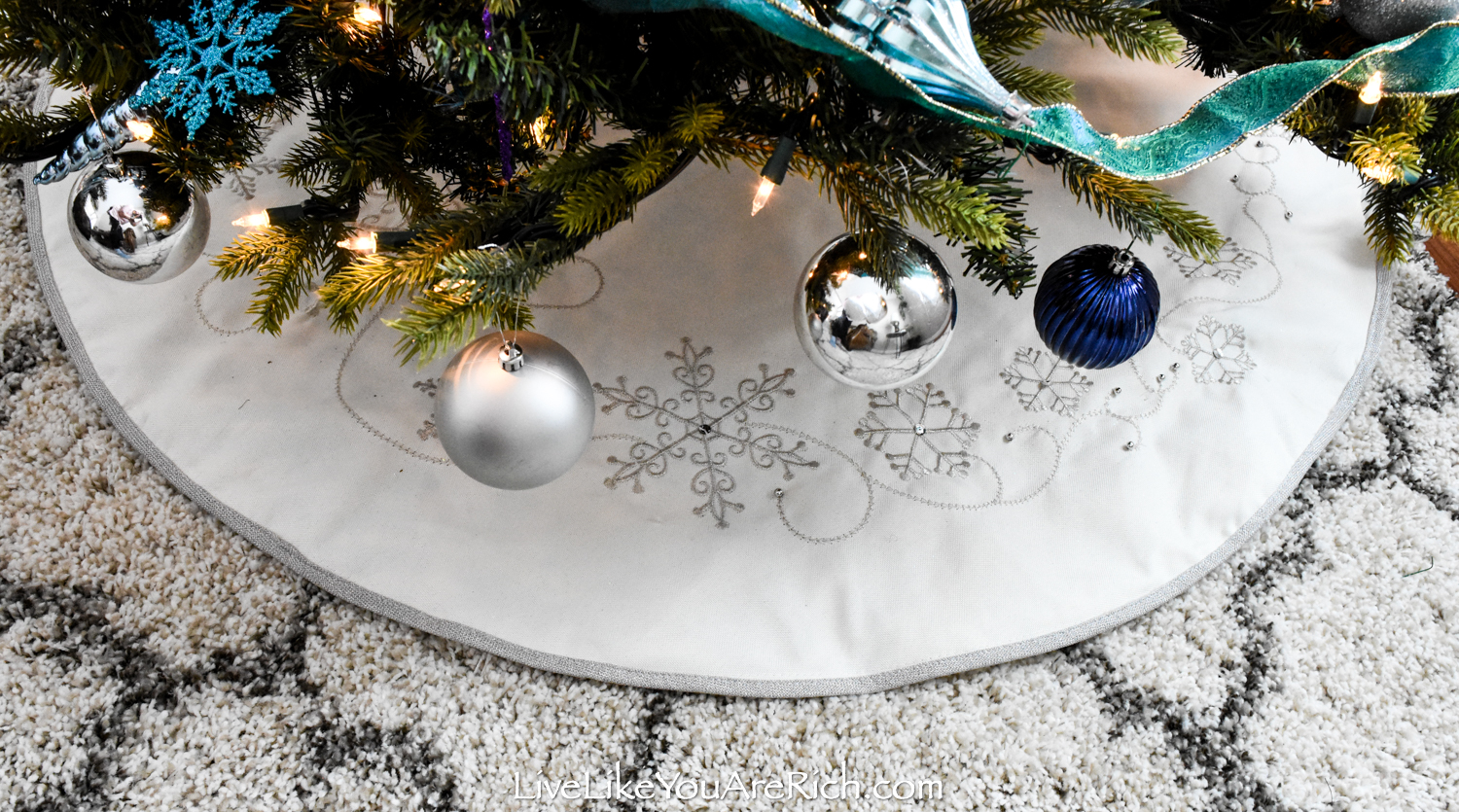 I bought ornaments that were blue, white, turquoise, navy, silver, and purple. I used the purple as a small pop of accent color.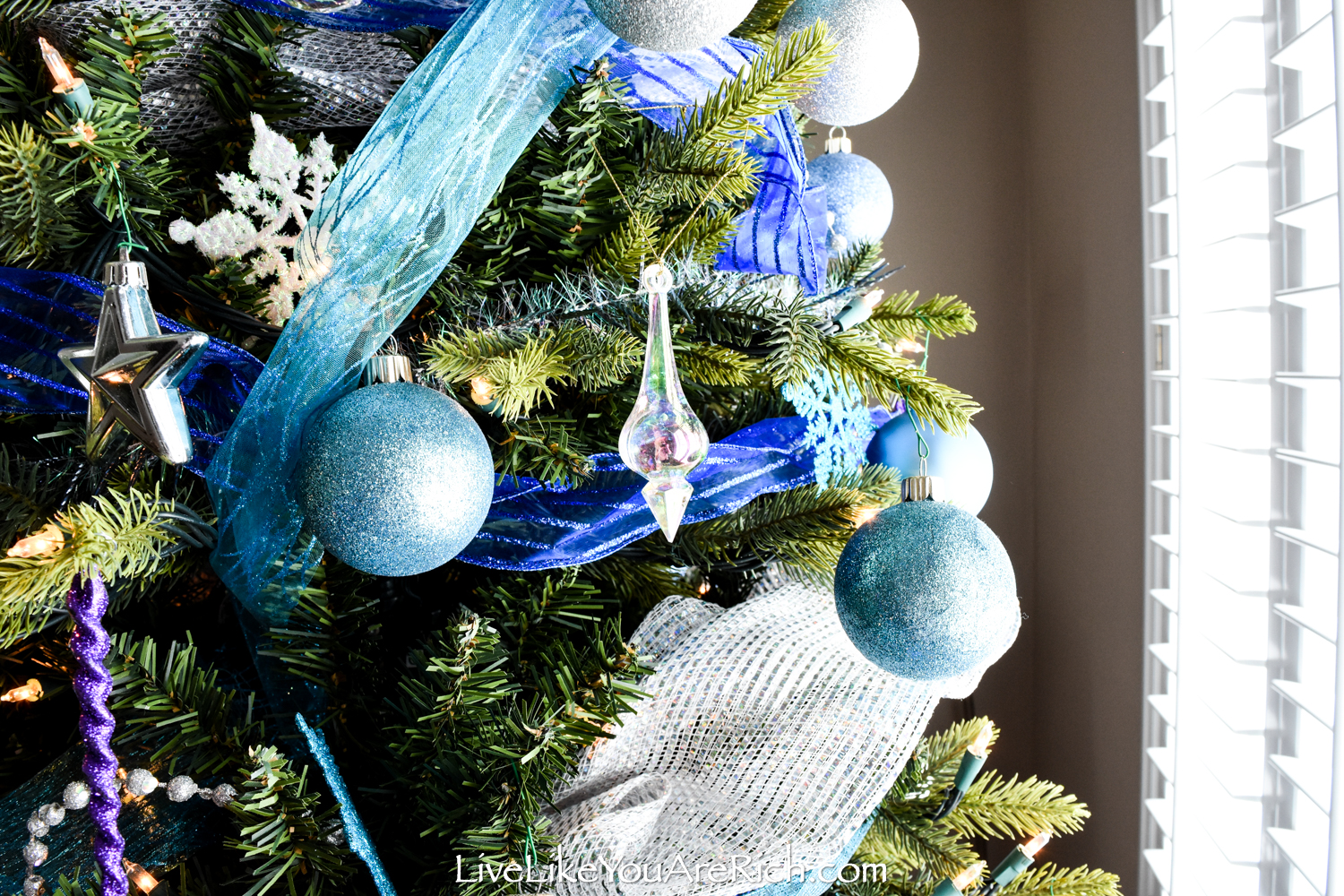 I had to move the glass ornaments to the top of the tree and use plastic ornaments lower because of my toddlers. They would break the glass ornaments.
This how I still use nice ornaments but avoid kids breaking them.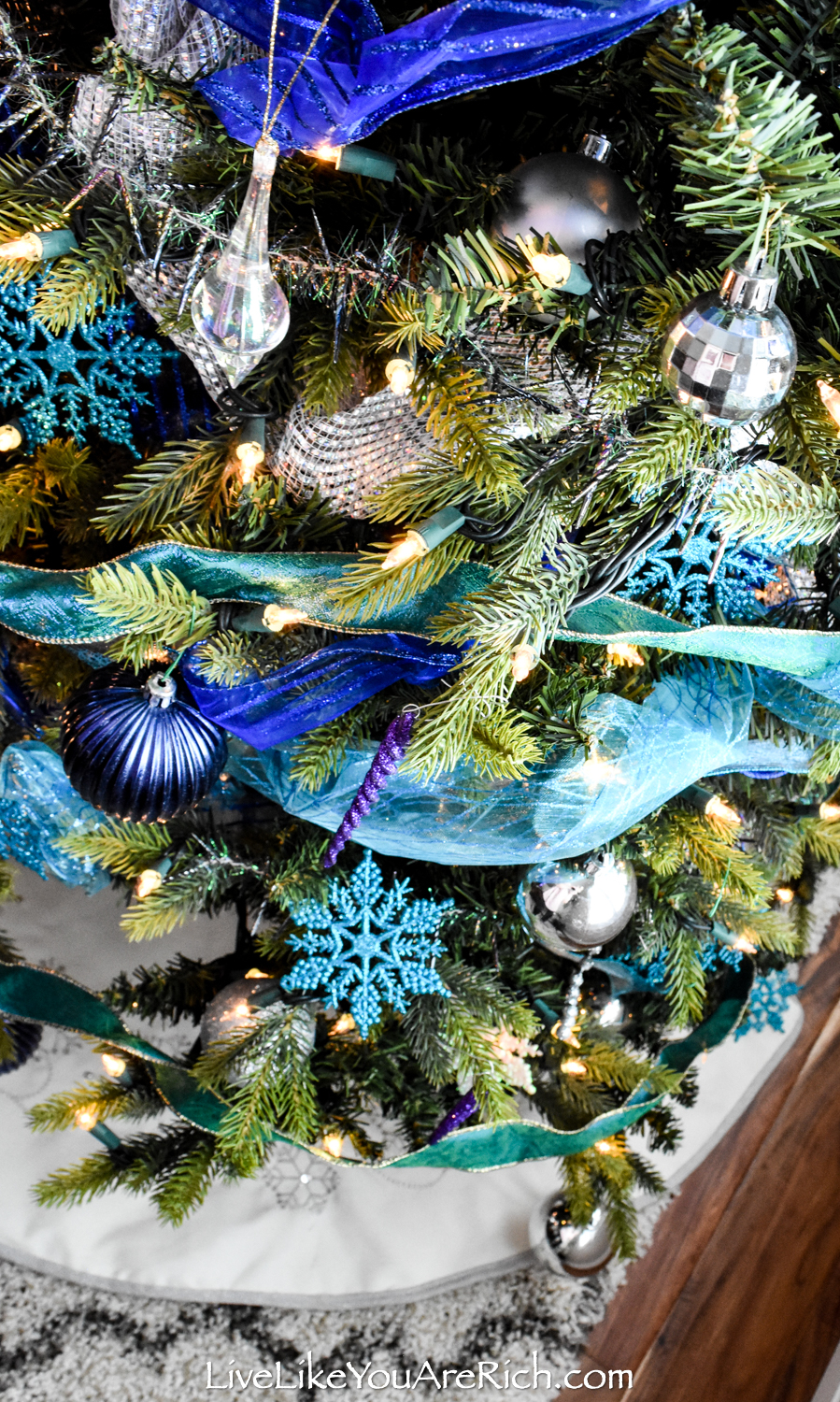 I found the crystal diamond and tear drop ornaments at a thrift store for a few dollars for a large bag of them.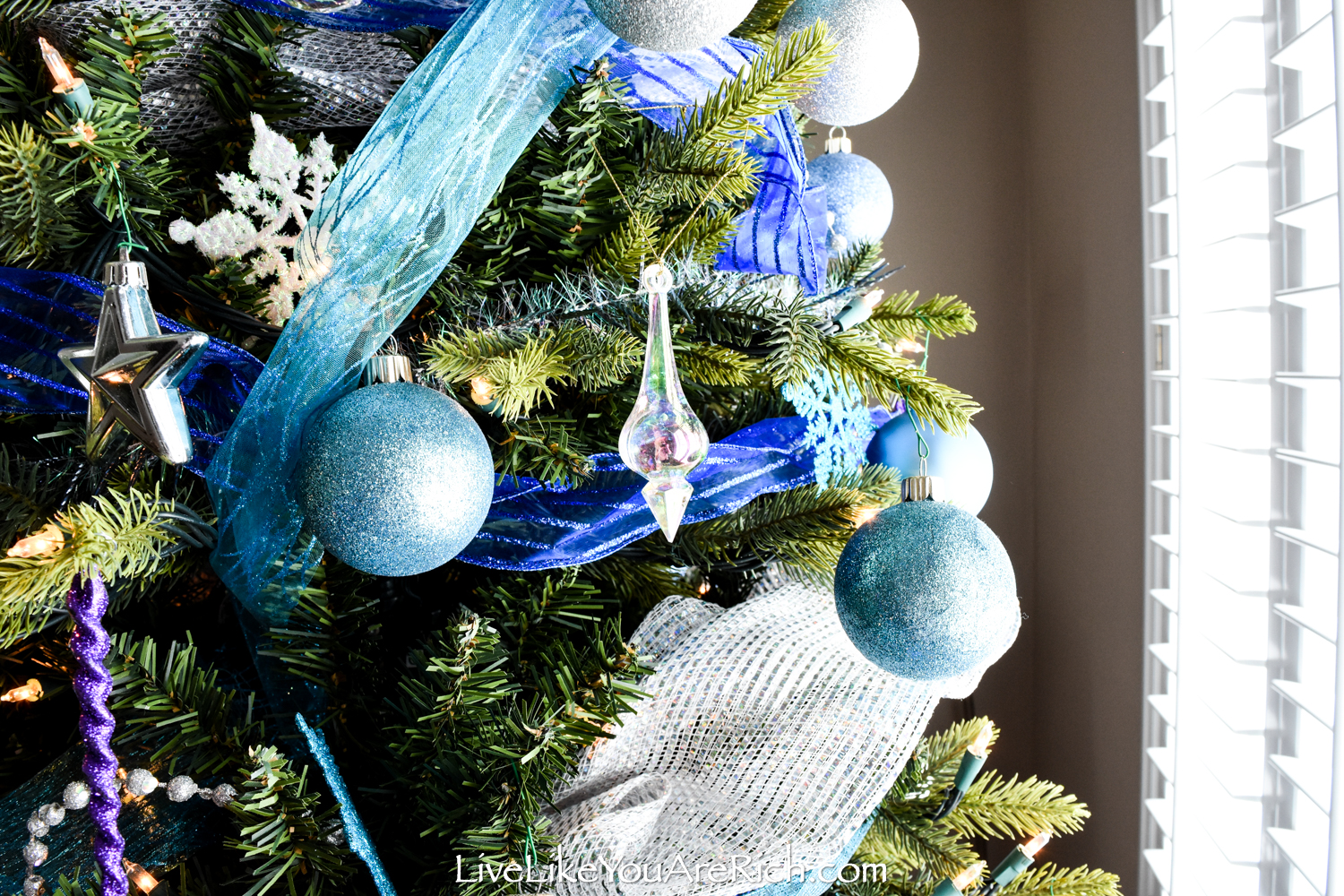 I added this gorgeous spike glitter garland throughout the branches. I purchased multiple strands at a garage sale for a dollar.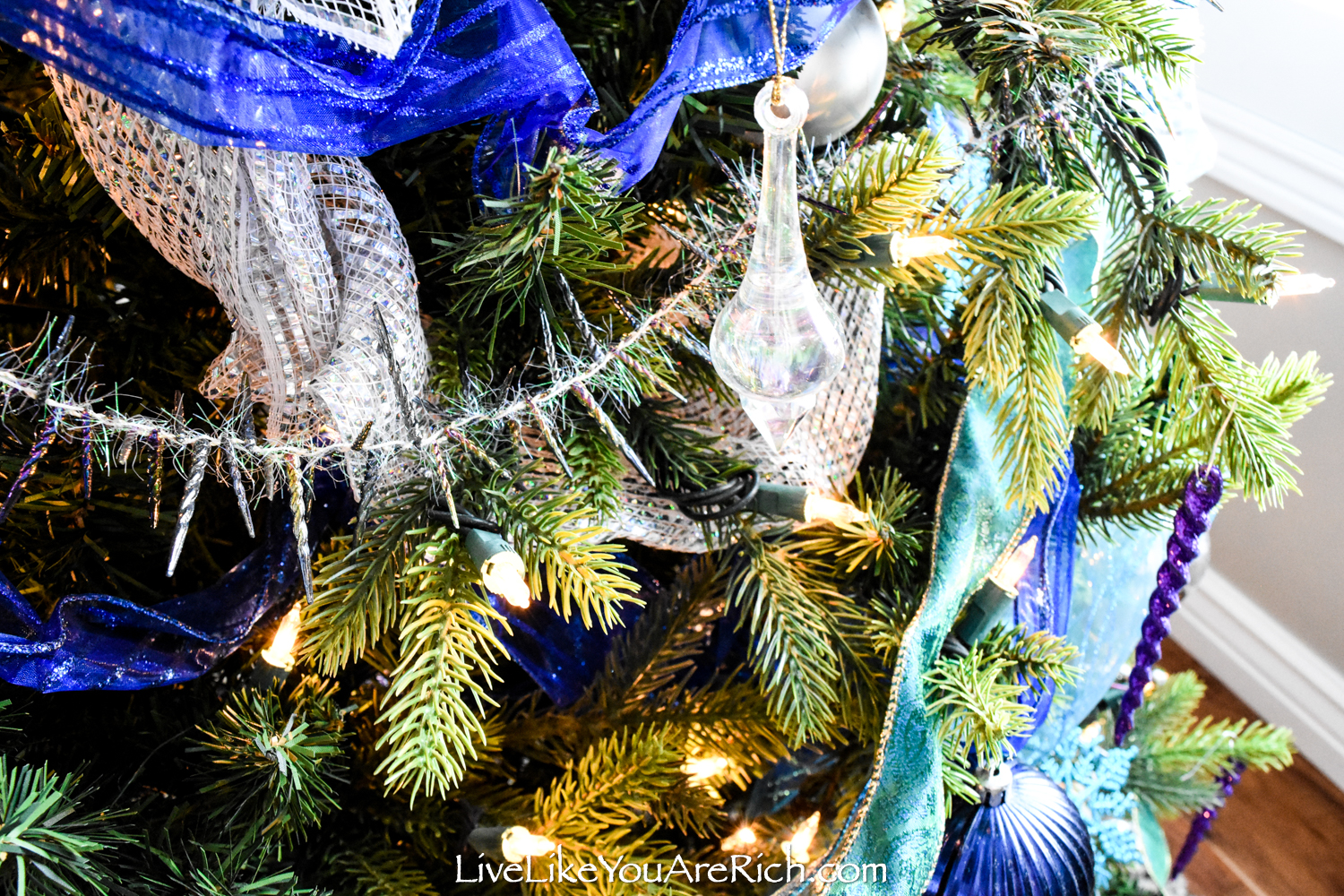 I added glitter snow flakes throughout the tree.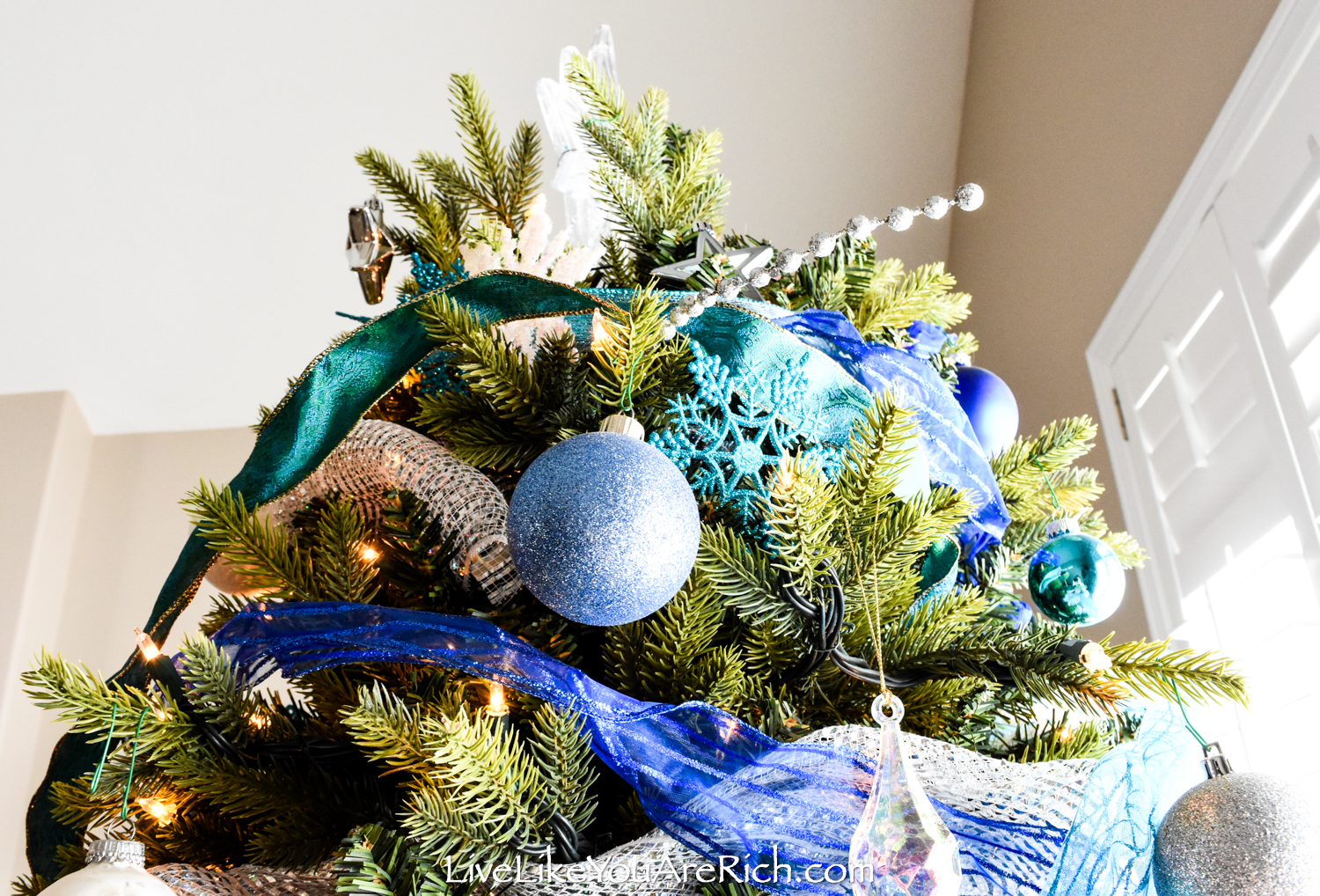 Finally, I put sparkle stem sprays here and there throughout it.
I love the way it turned out.
It may seem like a lot to do, but we store our Christmas Trees in a large storage room in our basement fully decorated so I don't have to take it down and put it back together each year.
Potential Improvements for our Blue and White Christmas Tree
Next year, I may add very large ornaments in towards the trunk of the tree. I talk about how many I'd need in my ornament for Christmas tree guide.
I think this tree would look beautiful lightly dusted/frosted with fake snow, however I worry about the mess of it with toddlers so I may wait a few more years to dust it.
This year, however, I'm happy with how it looks.
I hope this helps give you ideas if you want to do a blue and white Christmas Tree!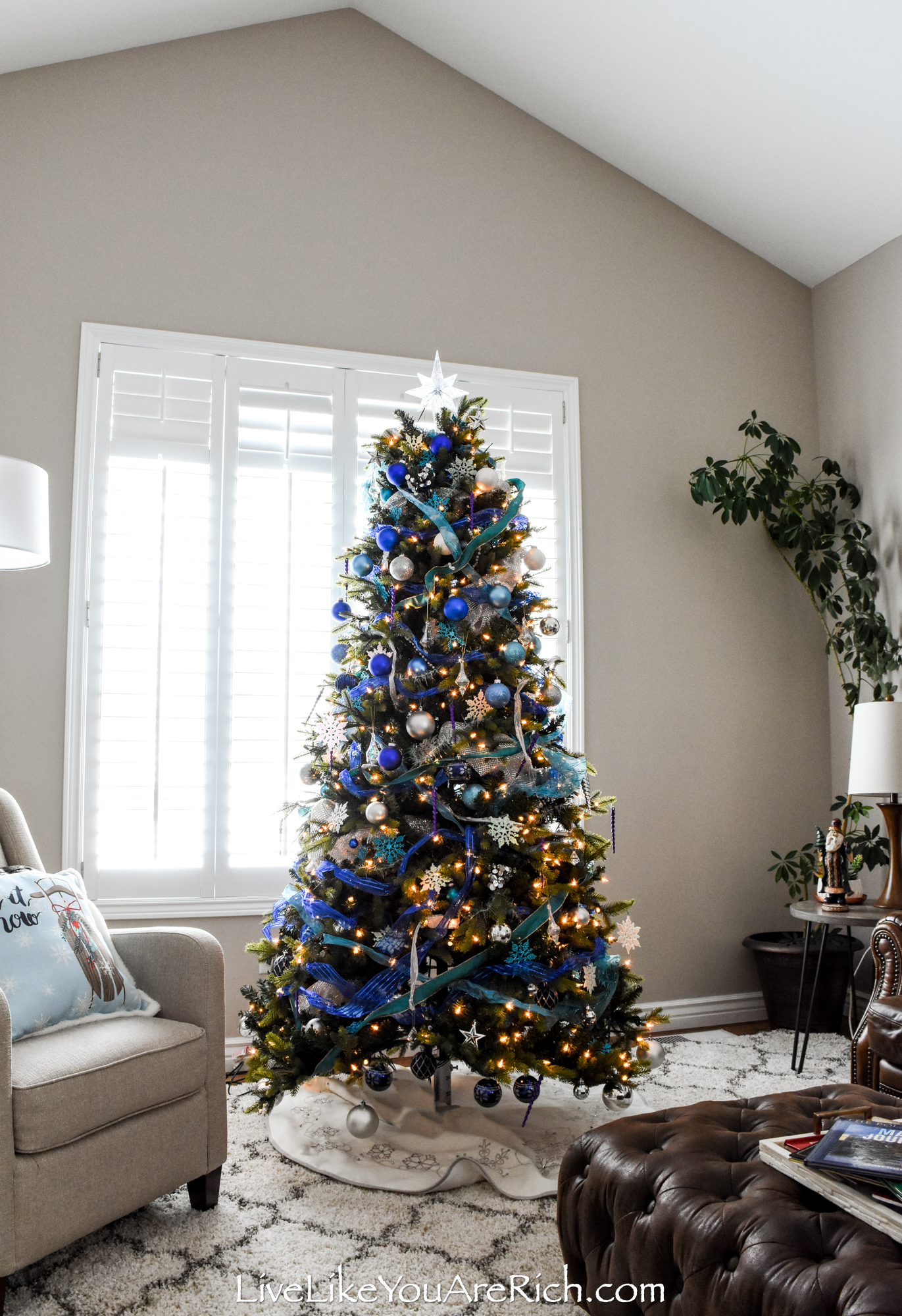 For other 'rich living' and D.I.Y. decor tips please subscribe, like me on Facebook, and follow me on Pinterest and Instagram.