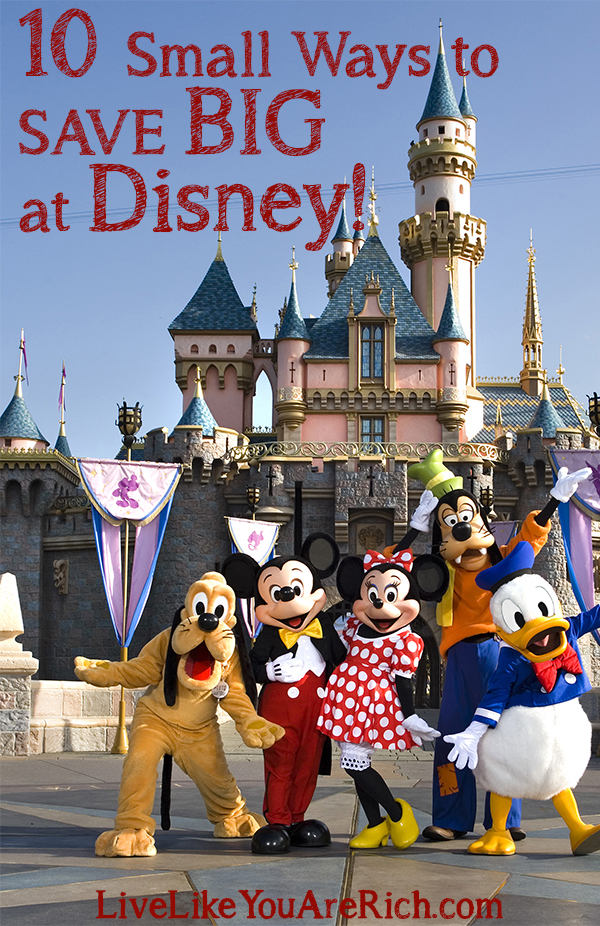 Planning a Disney vacation can be overwhelming…..and expensive. This last summer my family went to San Diego. Before we left my brother and I were trying to find great deals on Disney tickets and find ways to save money. It was uncharted territory for me and truthfully I had a hard time finding the best deals. His family ended up going but I wished I knew how to help him find better deals.
Then recently, I met an extremely qualified Disney expert, Danielle Wann. Danielle has graduated from the College of Disney Knowledge and has attended specialized Agent Education Programs at both Walt Disney World and Disneyland. Danielle is also a graduate of the Universal Parks & Resorts Specialist Program as well as a member of CLIA (Cruise Lines International Association). She is definitely a Disney Expert and experienced travel agent. I asked her what she would have recommended for people who want to save and info she had to share was so helpful I asked her to write about it for my blog.
I really appreciate her putting together this list: "10 Small Ways to Save Big at Disney!". Welcome Danielle…
1. I always suggest people use a travel agent that specializes in Disney as their 1st tip to saving money. A specialist gets daily emails directly from Disney, they are the first to know about promotions and changes that could impact your trip. Using a company that really knows the ins and outs of the parks and hotels can help you make decisions on which hotel within your budget is the best for you as well as pointers on how you spend your time. Using a travel agent really frees up the work and time for research on your end as well… and as we all know, "Time is money". I can help you plan your trip free to you. Fill out my form here.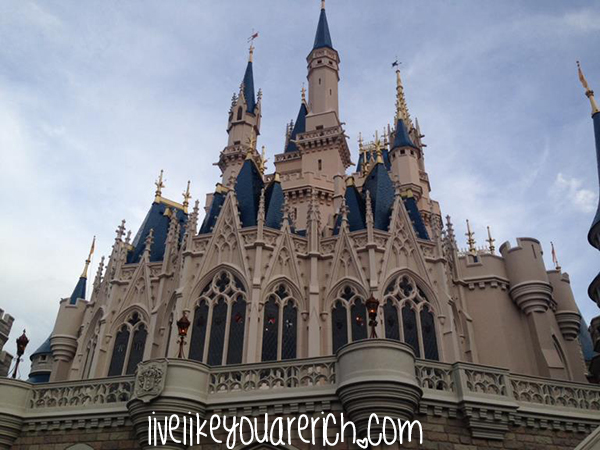 2. Pick the right ticket for your family. I often recommend my clients not buy the park hopper option at Disney World. It's difficult to park hop with toddlers and strollers and bag checks and buses and water taxis and monorail…you get the point! Instead of buying the hoppers there is another ticket option that I recommend that costs the exact same but for the same number of days on your ticket and it includes the same number of "fun visits". A "Fun Visit" gets you an admission into one of these: Typhoon Lagoon, Blizzard Beach, either of the putt-putt golf courses Fantasia Gardens or Winter Summerland, a round of golf at Oak Trails Golf Course, DisneyQuest Indoor Interactive theme park and Disney's ESPN Wide World of Sports with 30 minutes of PlayStation play.
This is a confusing ticket to some. So, I'll give an example. The cost is $63.90 total no matter how many park days you get. If you buy a 5 day ticket into the parks you would add $63.90 to upgrade to the Water Parks and more ticket and then have 5 days of parks PLUS 5 admissions in the Fun Visits category.
To get a good idea of the savings, the base pricing for these fun visits out of pocket: Putt-Putt $14.91 , Water Parks $56.45, DisneyQuest $47.83, round of Golf $40.47, ESPN $17.04. As you can see, getting the Fun Visits option will save you money.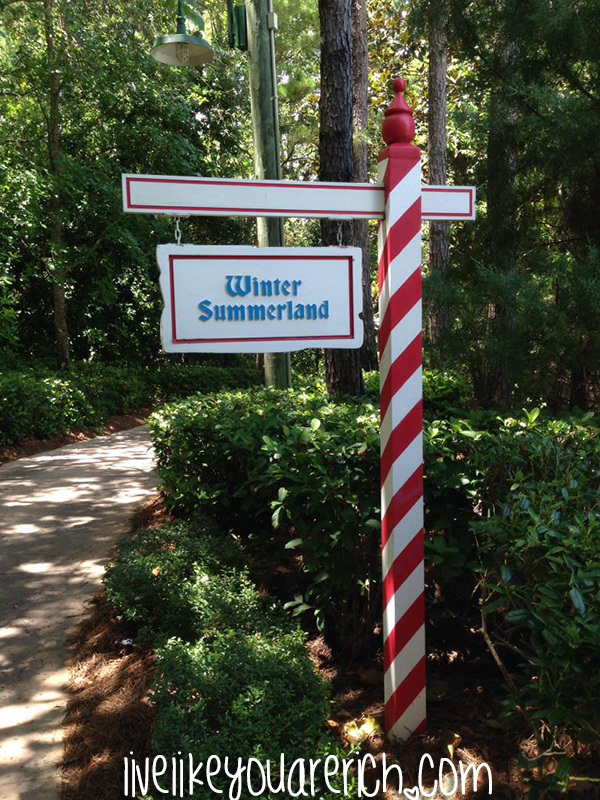 3. Start your planning early to get the best rates. Disney always has a promo running but if you book last minute then you will have missed it for your arrival. The promos are usually up to 35% off so I recommend putting down your deposit as soon as possible even if you're not sure of the exact dates, your travel agent can swap the dates once you've decided or once a promo comes out, to meet those dates.
Disney allows multiple payments on vacations, in any denomination. I've had clients pay the deposit then we take the net due and divide by how many weeks until final payment and they make weekly payments. Making payments on your vacation lessens the hit to the wallet and allows your budget to get bigger if needed. You can contact me (contact info below) if you have more questions on this.
For your information:
A WDW room can be booked up to 2 years in advance!
Final payment on a WDW vacation is due 45 days prior to arrival.
Dining can be booked 180 days in advance, so it really is important to book in advance!
4. Pack the right essentials. There are many things you may need to buy on vacation but properly preparing for these ahead of time can save you HUNDREDS!
Like what?
Ponchos,
batteries,
sunscreen,
refillable water bottles,
small cooler,
lunches
stroller, and
snacks.
It rains in Florida, a lot. Ponchos in the park are $15. Ponchos at Dollar Tree are $1. Also, don't rent a stroller in the parks, they are $15/day and you can't take them out of the parks. Just bring your own, even if it's just to push your bags around and store your little cooler. Bring small snacks like a couple boxes of fruit gummies, lollipops or peanut butter crackers. Bringing snacks helps with the line waits and helps the pocket. Disney allows food and drinks into the parks, so save some money and bring it in! Bring refillable water bottles because ice water is free at all the stands and restaurants but carrying cups aren't allowed on the rides, so dump the water into the bottles and keep on your touring plan.
Fun Tip: I always bring bubbles and cheap glow sticks because my kids love them when we are waiting in lines or for parades. Instant, cheap entertainment!
5. Eat cheaply.
Character meals are amazing but they can be expensive. Grab a breakfast character meal which is $10 cheaper per person or more! If you eat breakfast later in the morning (more like brunch) you'll be full till the late afternoon!
Kid's meals come with the main course, 2 sides and a drink for about half the price of an adult meal can be. As an adult, I've ordered kid's meals hundreds of times.
Looking for a princess meal? Skip Cinderella's Castle and eat at Akershus Royal Banquet Hall inside Epcot. If you've brought a cooler of snacks then you can really afford to splurge on a character meal!
Preparing a big breakfast at the hotel for your family before the parks and popping in a crockpot meal to have ready for when you get back, could help you really pinch pennies.
Consider the dining plan. It's not a good choice financially for every family, especially those with smaller children but having your food pre-paid for saves the out of pocket expense and gives you permission to get the most expensive burger, you've already paid for it, you deserve it!

A travel agent can help you decide if the dining plan best suits your

family.
6. Pick the right hotel for your family. Staying onsite gives you free transfers to and from the airport and the parks. Staying onsite also gets you extra hours inside the parks and earlier access to booking things like dining and fast passes. However, staying off-site can be cheaper, you also can get more space for your family with options like washer and dryers and full kitchens. Families of more than 5 will really see the pros of staying off-site more than smaller families. With all the options of off-site hotels, a travel agent can help with all your concerns like budget, safety, cleanliness, directions and transportation.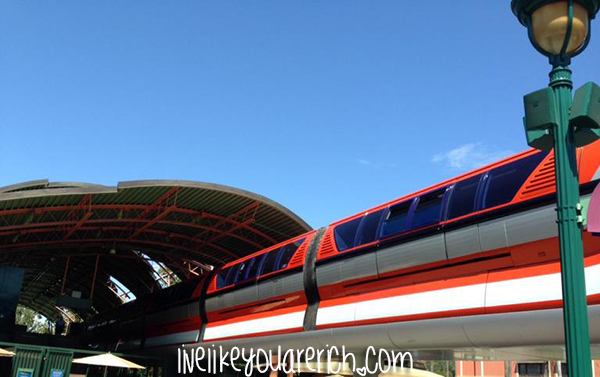 7. Souvenirs. Don't be shy about pre-buying souvenirs. Your local stores have Disney mementos for much cheaper than the parks. Surprise your kids in the hotel with nightly presents and save on the small stuff inside the parks. Think about buying Dollar Tree light sticks and Disney trinkets. Buying a balloon inside the parks is fun but for $14 but the fact you can't bring it on a plane and it doesn't last typically makes it a bad choice.
Tip: We also buy the kids their own gift cards, they are then responsible for staying within their allotted souvenir funds.
*If you have a Target redcard you can buy Disney gift cards for 5% off.
8. Do free and cheap stuff. Downtown Disney is an amazing outdoor venue full of shops, rides and shows. The rides like the train are $2 each but the shows are free and there is lots to do. Play with the Legos at the LegoStore, amongst many other store to play in. Visit the BoardWalk. Often there are jugglers and music playing, inexpensive food vendors, carnival games and the friendship boats to take you around the waterways. Head over to Ft. Wilderness and enjoy their nightly sing a-long with Chip and Dale and make s'mores or visit during the day and ride the ponies for $5. Ft. Wilderness is also an amazingplace to sit on the beach and watch Wishes fireworks and the electrical water parade….all FREE! A travel agent can really help make your trip magical with these extra tips.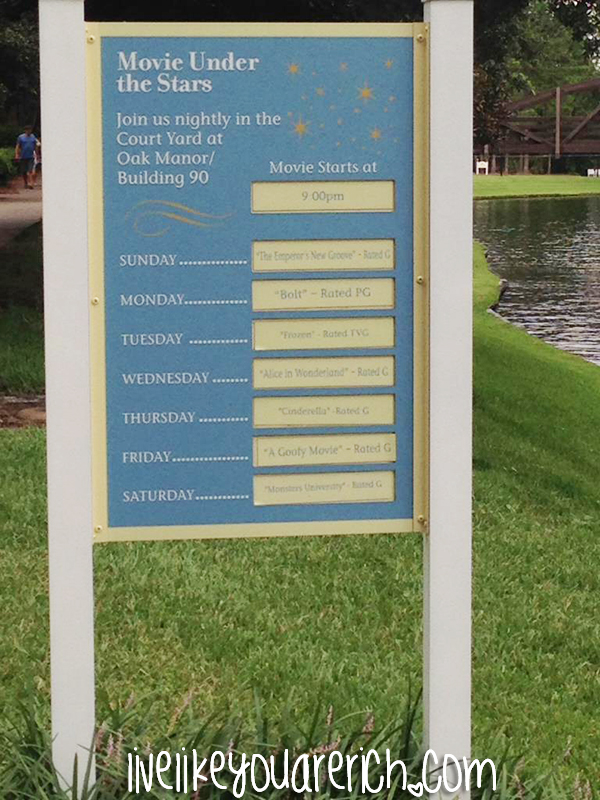 9. Take your own pictures. Photo packages when purchased in advance are around $150 and they are $199 at the parks. The professional photographers WILL take your camera and snap pics for you! Just humor them and take the professional shots, then hand over your camera or smart phone. You can also take a picture with your phone of the ride photographs. The quality obviously won't be there but I doubt that you will hang a picture of your family shooting Zorg on Buzz Lightyear in your dining room. If you do want to pay for the picture package buy in advance and buy the CD option and print from home or with a coupon at your local pharmacy.
10. Use your coupons. If you book a package through the WDW travel company either direct or through an agent you will get a coupon book. This coupon book has lots of free and discounted vouchers. The package comes with luggage tags and your magic bands (which the bands are $15 a piece inside the park without an onsite reservation), an arcade card with 100 credits, 10-20% off numerous stores and restaurants, 2 vouchers to DisneyQuest (over a $100 value), 2 vouchers for putt-putt golf (a $30 value), a $15 Planet Hollywood voucher plus a souvenir keepsake, 15% off the marina, children's activity centers, spa services, and WDW tours plus more! Sometimes you'll even find coupons on the bottom of your receipts inside the parks for percentages off future purchases. If you plan to leave the resort area there can be buy one get one free tickets to LegoLand and if you stay off-site, your travel agent should be able to book you with free tickets to Gatorland. Lots of local restaurants have coupons on the internet and kids eat free promos.
-Danielle Wann Magical Memory Planners, agent
**Danielle Wann joined Magical Memory Planners in 2013. She was an annual pass holder for 2 years and brings lots of knowledge on Disney. She grew up in Florida, near Disney and lives with her husband and two children. She is a graduate of the College of Disney Knowledge and has attended specialized Agent Education Programs at both Walt Disney World and Disneyland. Danielle is a graduate of the Universal Parks & Resorts Specialist Program as well as a member of CLIA (Cruise Lines International Association). Besides Disney and Universal Studios; Danielle is also knowledgeable in Royal Caribbean, Princess and Norwegian cruise lines as well as Sandals, Beaches and Club Med. Danielle can be contacted through filling out this form or emailed directly at [email protected].
Danielle has actually helped my family research and book a cruise for 2015. She is very responsive, helpful and knowledgeable. Thanks Danielle!

For other 'rich living' tips please subscribe, like me on Facebook, and follow me on Pinterest.