In my book that I co-wrote, Living a Rich Life as a Stay-at-Home Mom, I mention our mailbox that was falling apart. Instead of buying a new sturdy one at $130+ I decided to 'Jimmy Rig' it. Then last summer, while garage selling I found a perfect mailbox that I could fix up and paint for $15.00 (paint and supplies costing another $10.00)!
Please ignore our grass/weeds in the before photos. We bought a foreclosed house with no lawn. In the after photos, you'll see our new sod.
Follow these steps on how to make over and spray paint a mailbox.
Step 1: Make sure the weather is right. You don't want to spray paint a mailbox if the humidity or heat is too high. You also don't want to spray paint in the cold either. Follow the directions on the cans of primer and spray paint. I primed and painted when it was about 70 degrees outside. Typically spray paints will say that temperatures should be between 50-80 degrees Fahrenheit. Avoid painting when humidity is higher than 85%. It's also best to avoid painting in direct sunlight. I painted on an overcast day, which was good because the metal wasn't too hot.
Step 2: Wash the item you are going to paint really well. I sprayed it with our hose and used a scrubbing pad on it. Let it dry out, or dry it completely.
Step 3: Put newspapers around the base so that you don't spray paint the lawn (if you care).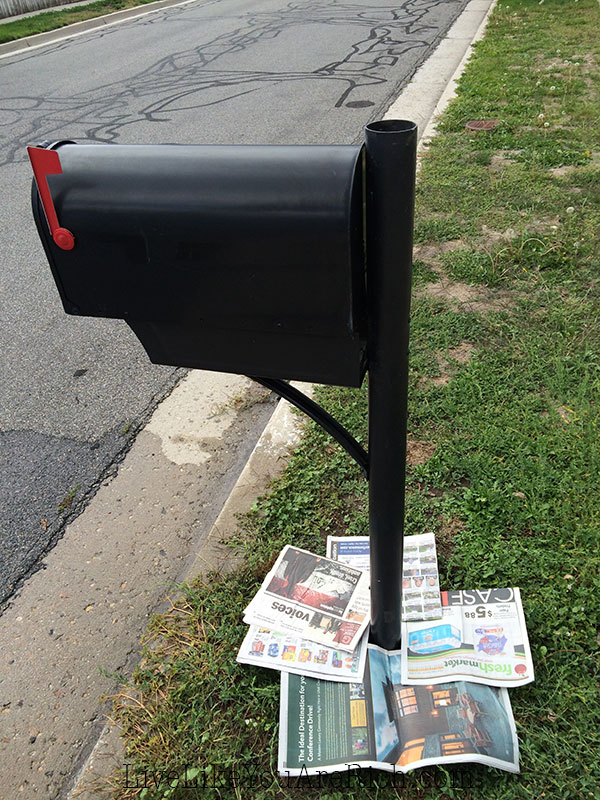 Step 4: Tape off anything you do not want to be painted. I taped off the red flag.
Step 5: Remove any nearby items you do not want over spray getting on (a vehicle parked in the driveway, a bike, etc.).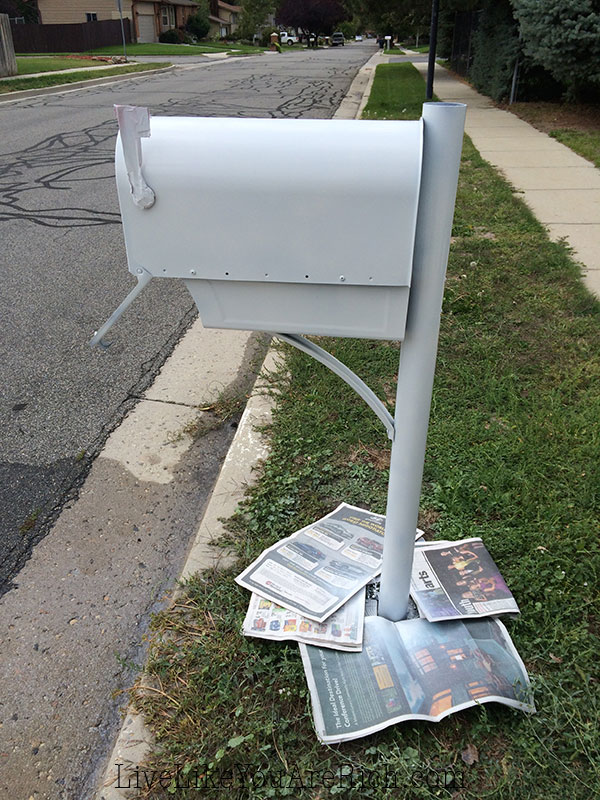 Step 6: Prime the mailbox. I used Rust-Oleum's aluminum professional primer. I love using the Rust-Oleum's spray paint handle/grip. It really makes the process go so much faster and much easier on your hands, fingers, and wrists.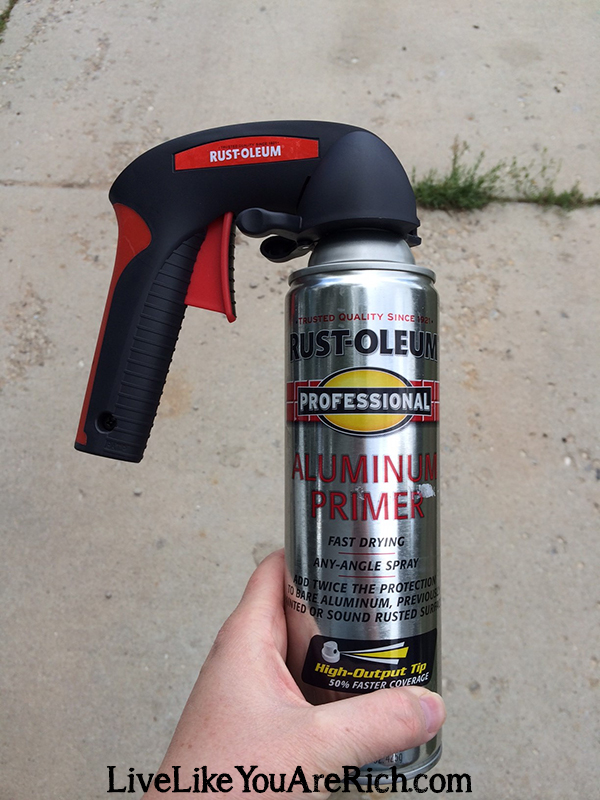 Allow primer to dry for the recommended time in between coats (15 minutes or so depending on brand). Add a second coat of primer.
Step 7: Once the primer is dry (about 15 minutes depending on brand). Add the final coats with the type of paint you want. I used Rust-Oleum Textured outdoor white spray paint that stops rust. Remember to spray lightly and to follow directions on the cans. I ended up adding about 3-4 light coats of spray paint on top of the primer.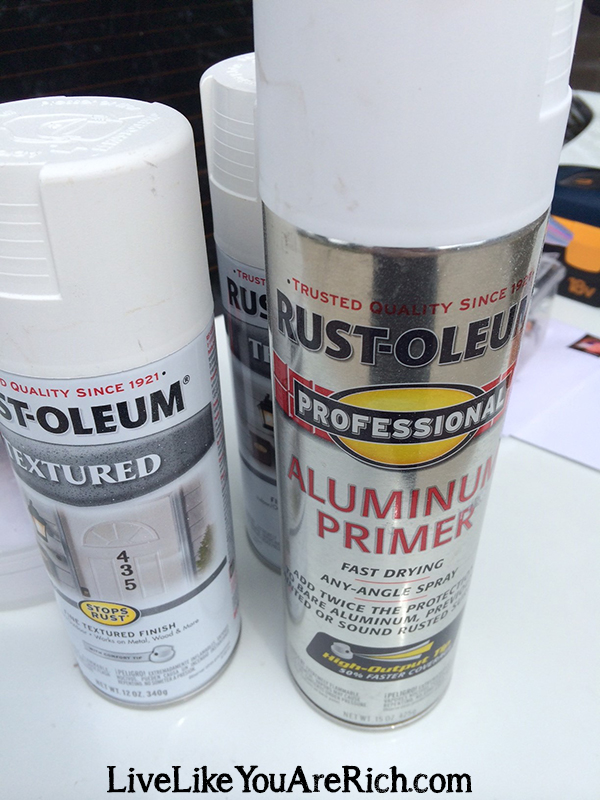 Step 8: Allow to dry and check for any really light areas; touch up.
Step 9: Follow the same instructions on the top of the mailbox, hardware, and/or other parts. I took this top from my old mailbox and screwed it on to the one I bought at the garage sale to make it look a lot nicer.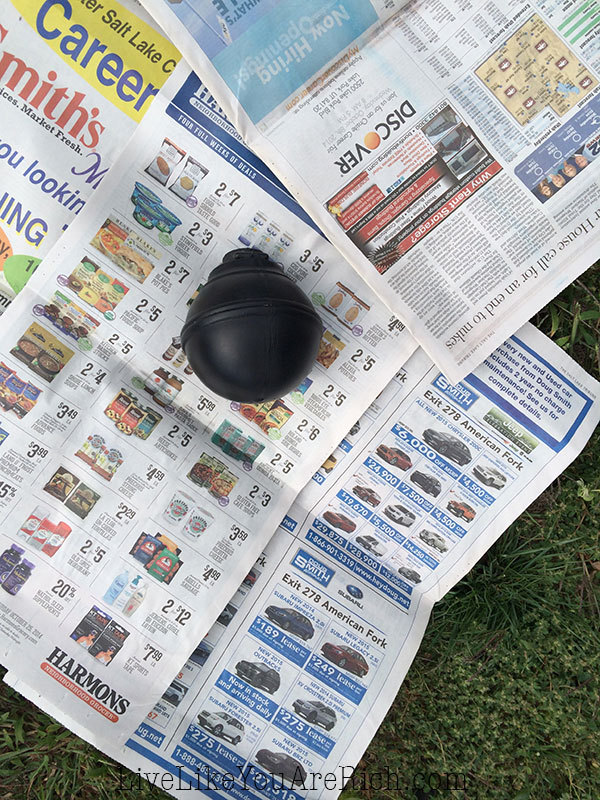 Step 10: Remove tape and newspaper. We also put a piece of 2×4 into the ground to help it stay stable and packed dirt around it.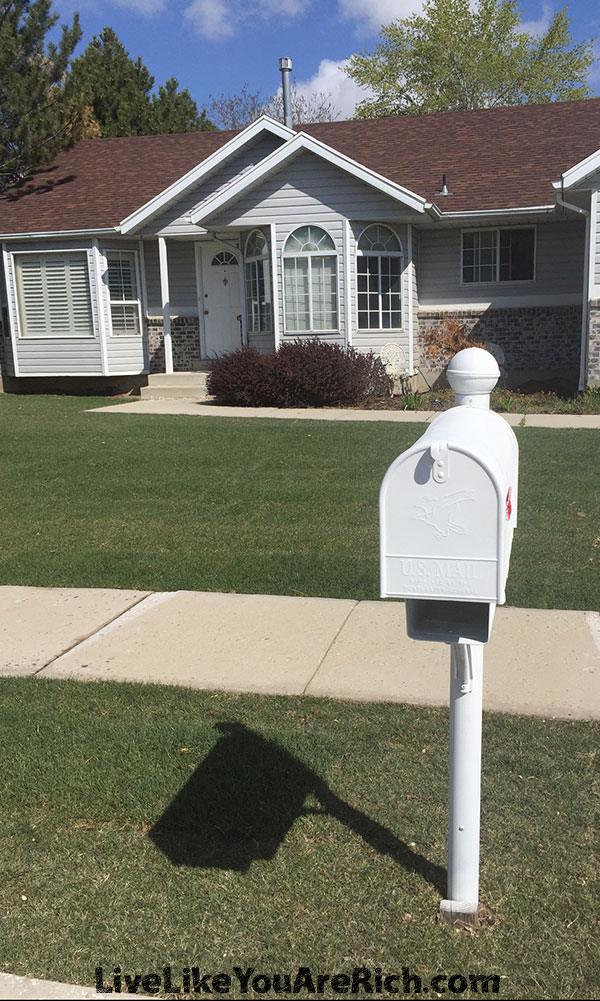 Another fun idea of making over a mailbox would be to personalize it with vinyl lettering (your last name or address), using a Silhouette Cameo or Cricut—I may do this in the future.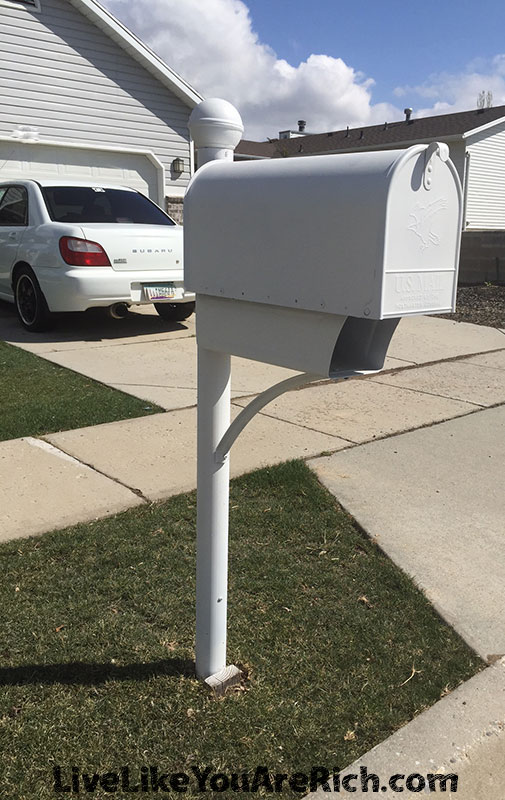 Finished!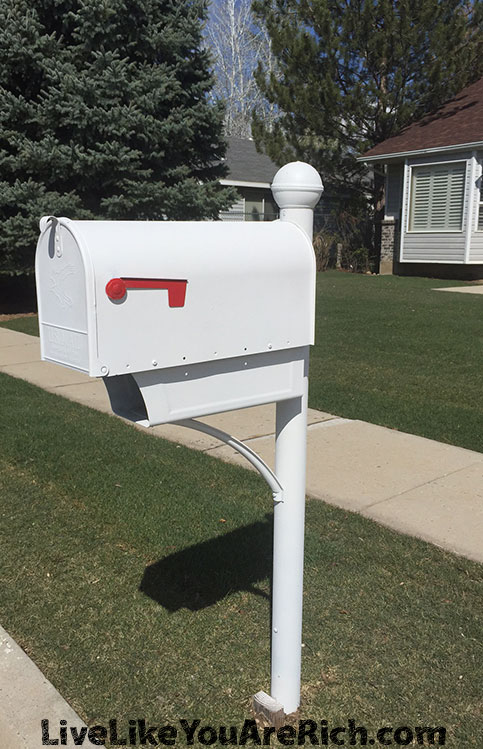 I painted my mailbox over five months ago and despite, hot days, heavy rains, and lots of snow, etc., it looks just like the day I painted it. The paint job is holding up really really well. My mailbox looks new, matches my home, and I saved over $120.00!
Supply List
Rust-Oleum's aluminum professional primer
Rust-Oleum's spray paint handle/grip
Rust-Oleum Textured outdoor white spray paint
Silhouette Cameo (optional)
Cricut (optional)
Enjoy your project. If you have questions/comments please leave them below.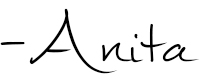 For other 'rich living' and DIY home update tips, please subscribe, like me on Facebook, and follow me on Pinterest and Instagram.