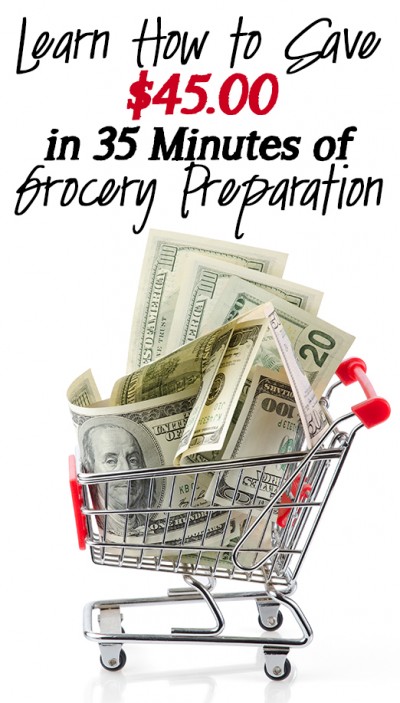 Want to save over $45.00 in 35 minutes of preparation each time you go grocery shopping? I will show you how in my exclusive planning video. The online training consists of an easy-to-follow, step-by-step instructional where I share my fine-tuned grocery saving system.  I've made it really easy to understand and implement.
I have streamlined couponing, discount shopping, meal planning, and more that together save me thousands every year on my family's groceries! I reveal all of my efficiency secrets and simple ways to feed my family for less. This system has taken me years and countless hours to perfect. If you are in charge of the grocery shopping, you do NOT want to miss this.
After your order, you will receive a username and password sent to your email. Then you will log into www.ChampioningMotherhood.com (my other site) and watch the course there. And yes, once purchased you will always be able to access this training course and watch it as often as you'd like.
Enjoy saving $45.00 or more on each and every shopping trip you make!
Note- If you are brand new to couponing, I recommend reading this blog post before purchasing the training video so that you will understand many of the terms I'll be using.

For other 'rich living' and money saving tips, please subscribe, like me on Facebook, and follow me on Pinterest.