My daughter had many fun Mermaid Under the Sea Party Activities at her fourth birthday party. I wanted to share them here on my blog in case you may be looking for activities for a mermaid, pirate, or under the sea themed party.
My daughter's birthday is in November. We live in a cold climate so my husband helped me remove our couch/sectional and side tables. This took a little bit of time and effort but it was well worth it so that the kids had room to play.
Activities
Snacking while The Little Mermaid played on the TV
First, as everyone arrived and got settled, the kids got to snack off of the banquet table.
I had The Little Mermaid playing on the TV until most of our guests were there.
The food I served are detailed here: Mermaid Under the Sea Party Food.
Beach Ball Parachute Game
The first activity we played was a beach ball parachute game.
I got a king sheet (blue for the 'water') and 3 beach balls. I ordered them here on Amazon.
The kids all held the sheet and the goal was to move the sheet up and down like waves and yet keep the beach balls on the sheet.
Some of the mermaids decided to take a swim under the 'water'/sheet.
This was a blast. The kids were entertained for quite awhile.
Bubble Popping
Next, we got out the bubble machine (also found on Amazon).
The kids tried to pop as many bubbles as they could.
They also loved this game. It was a big hit.
My only advice would be to have towels ready if you have wood or tile floors so those bubbles that get missed don't cause the kids to slip and fall.
Water Color Painting
We set up some tables and chairs with plastic table cloths and cups of water.
Note- It helped to have a Mermaid table (pink table cloth) and a Pirate table (blue table cloth).
I got lucky when I found mermaid water color sets and fish water color sets for only $1.00 each at Dollar Tree.
The girls loved to paint the water colors.
I wasn't sure how the boys would like this activity…
I was happy to see that they really liked it too.
Coral Reef Building
Next, the kids were instructed to make coral reefs.
They each got a small individual play doughs, pipe cleaners cut in half, and beads (Dollar Tree).
All of the kids found it easy (ages ranged from 3-7 at this party).
They loved using their skills to stick the pipe cleaners in the play dough and string them with beads.
and it took some time as well (a great thing when you are trying to fill a few hour party).
Sand Art
I always like to have a back up activity in case I need to fill some time. In the summer this wouldn't be a big deal, kids could just run outside and play, but I have 2 winter birthdays so gauging how much time each activity is hard to do.
I always plan one activity that I could take or leave. This one was Sand Art. We had filled enough time with the first few activities that I did forgo this, but here are a few kits you could try if you decided to do this. I just returned my kit because I didn't use it.
Mermaid Cake, Cupcakes, and Coral Ice Cream
After we cleaned up the crafts, my daughter blew out the candle on the Mermaid cake.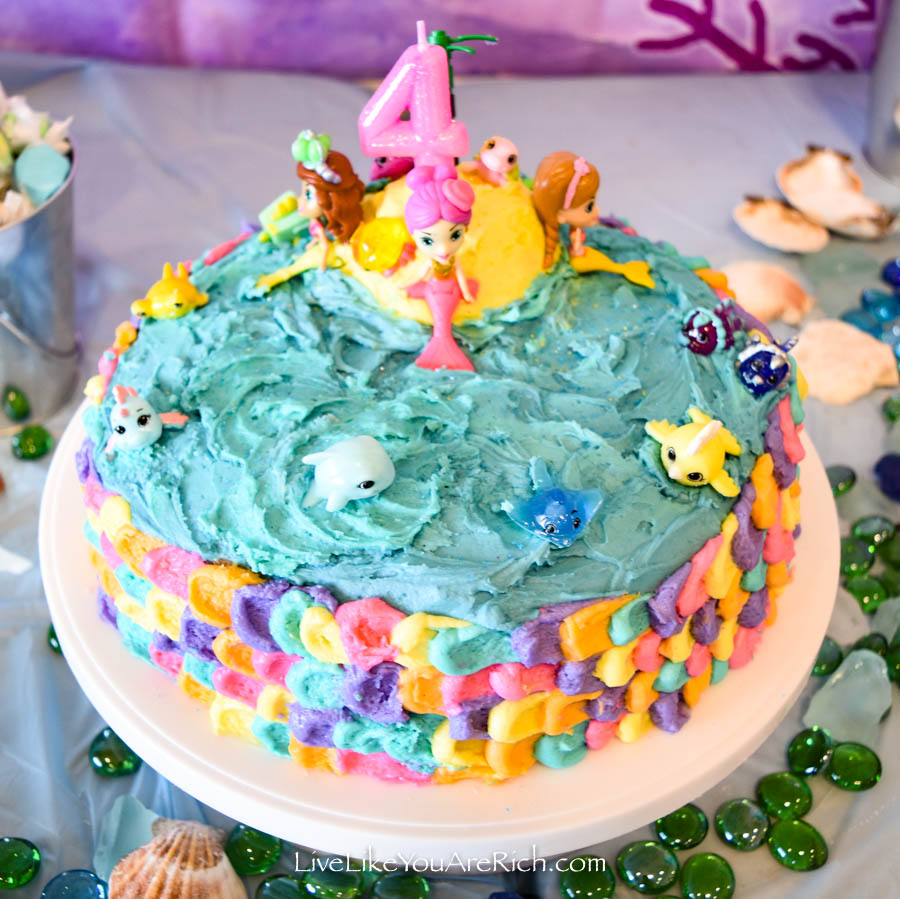 We passed out mermaid coral cupcakes. (Toppers and wraps here).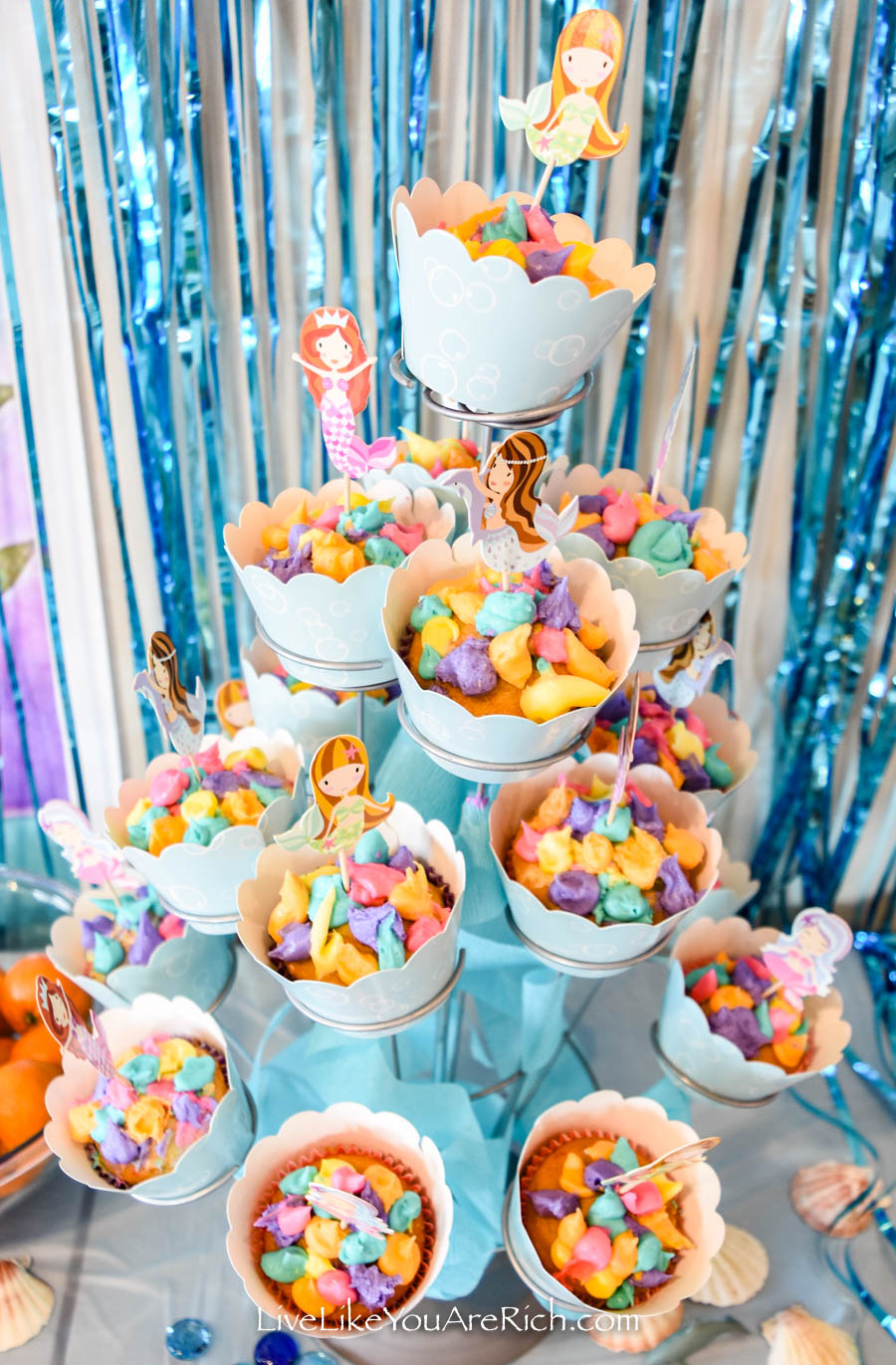 The kids who wanted it, (everyone) also had coral (play dough flavored) ice cream.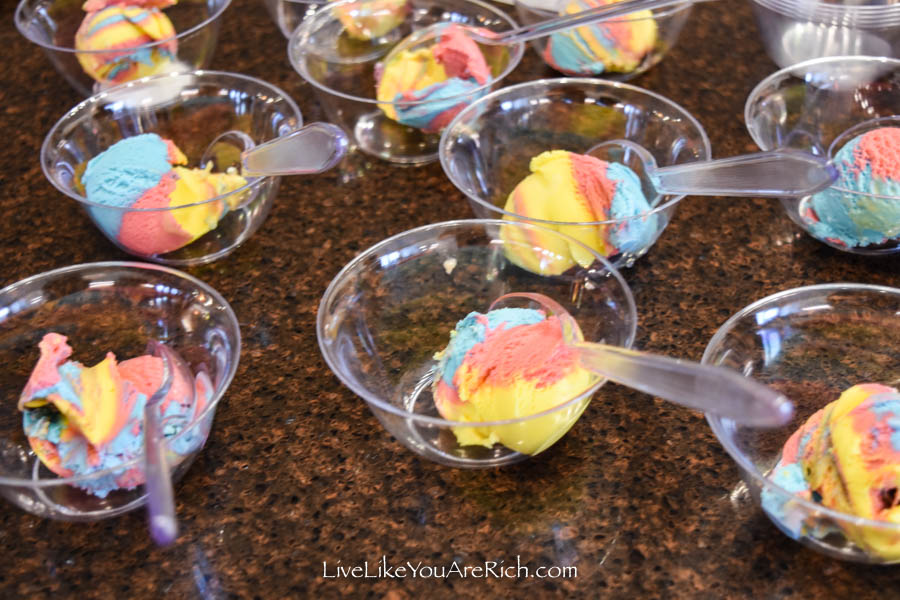 I show how I made the mermaid cake and coral cupcakes in this tutorial here.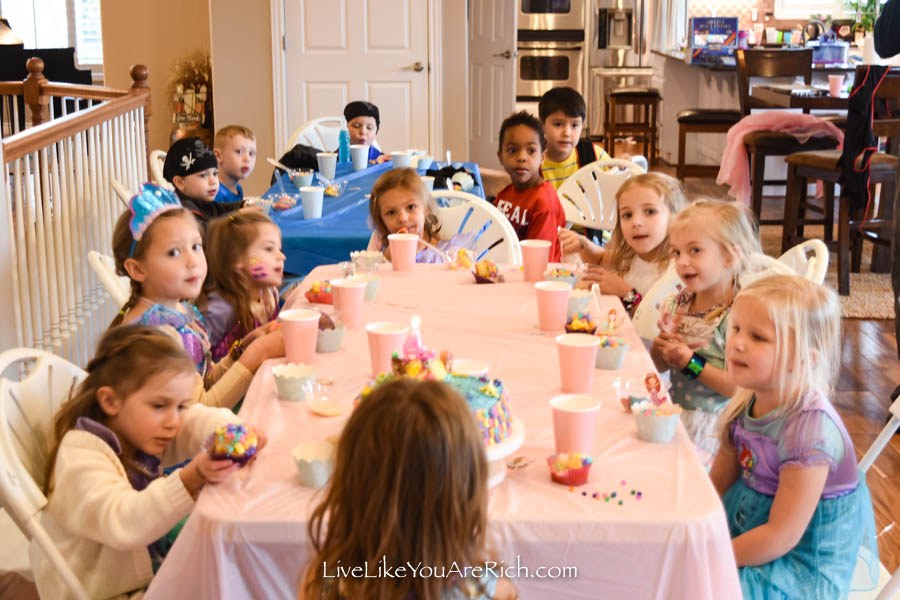 Freeze Dancing/Swimming to Under the Sea
After dessert, the kids got to play freeze dancing/swimming to the song "Under the Sea".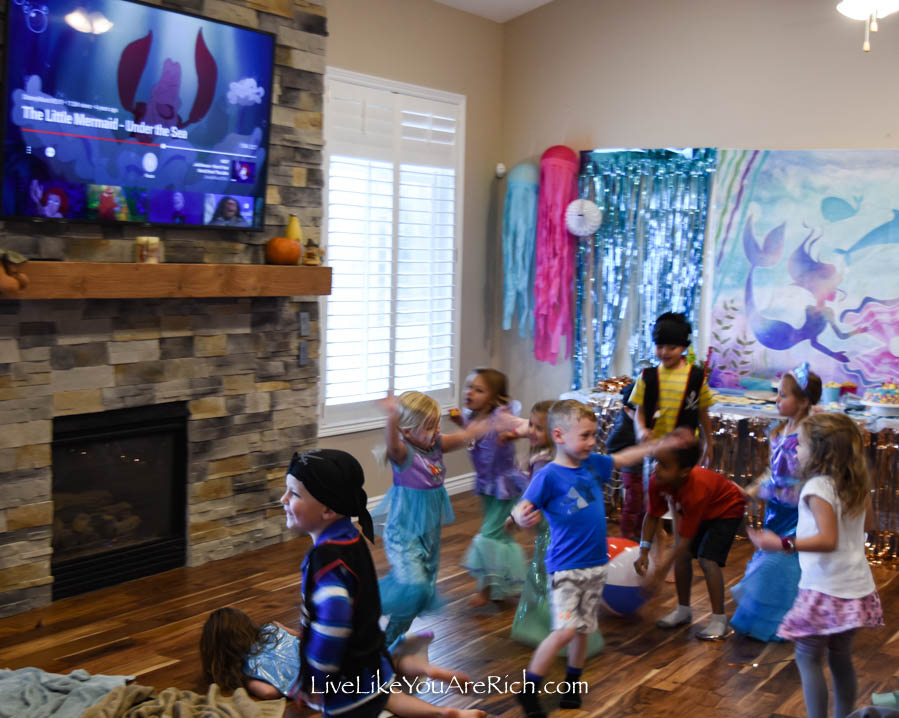 This was a fun time to get their wiggles out while the adults cleaned up a little.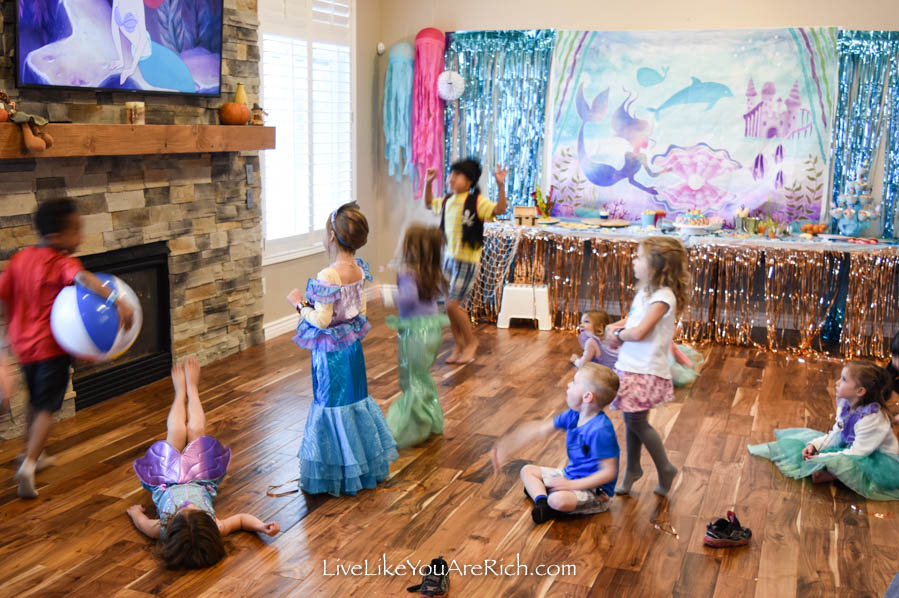 Opening Presents
My daughter opened her presents. My favorite she received was this Mermaid Tale blanket from her friend Castle.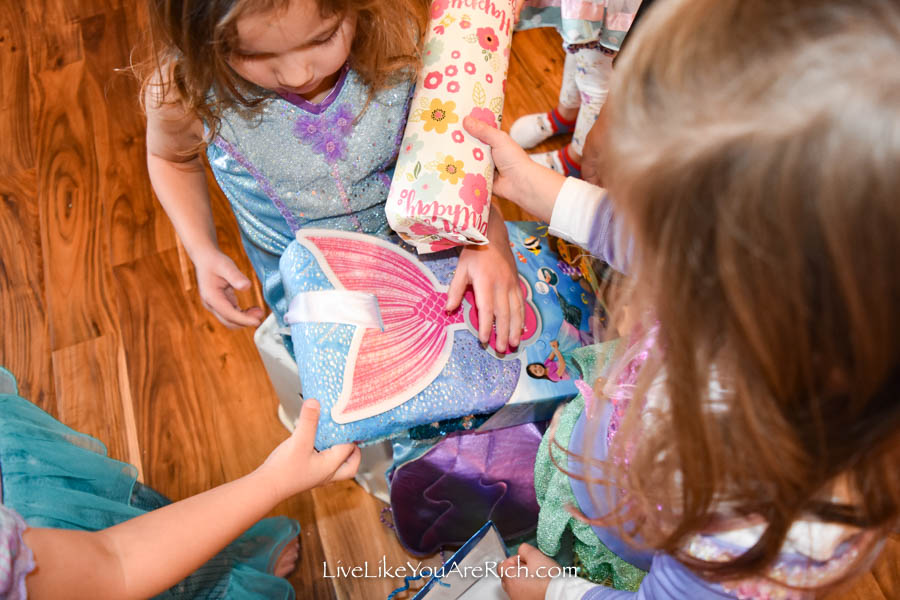 Party Favors
At the beginning I passed out the mermaid necklaces and pirate outfits for the boys.
At the end of the party, they got a little goodie bag with these darling bracelets.
These sequin bracelets and the mermaid necklaces were most loved by the girls.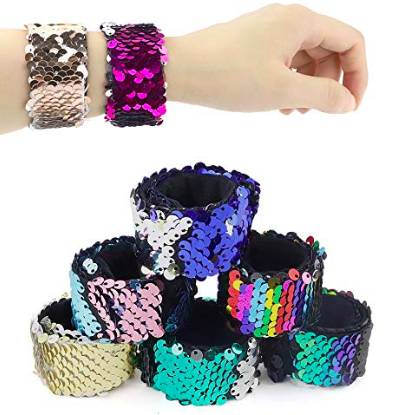 The boys got pirate outfits and Pirate vests (Dollar Tree) shark slap bracelets (Walmart).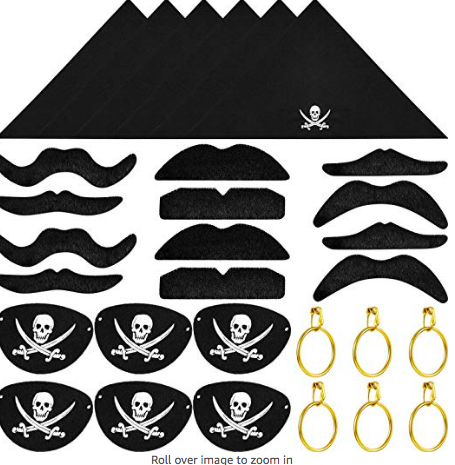 It was a super fun party full of Mermaid Under the Sea Party Activities which unbelievably all 15 kids enjoyed.
I hope this helps if you are planning a party like this as well.
Don't forget to check out these other posts: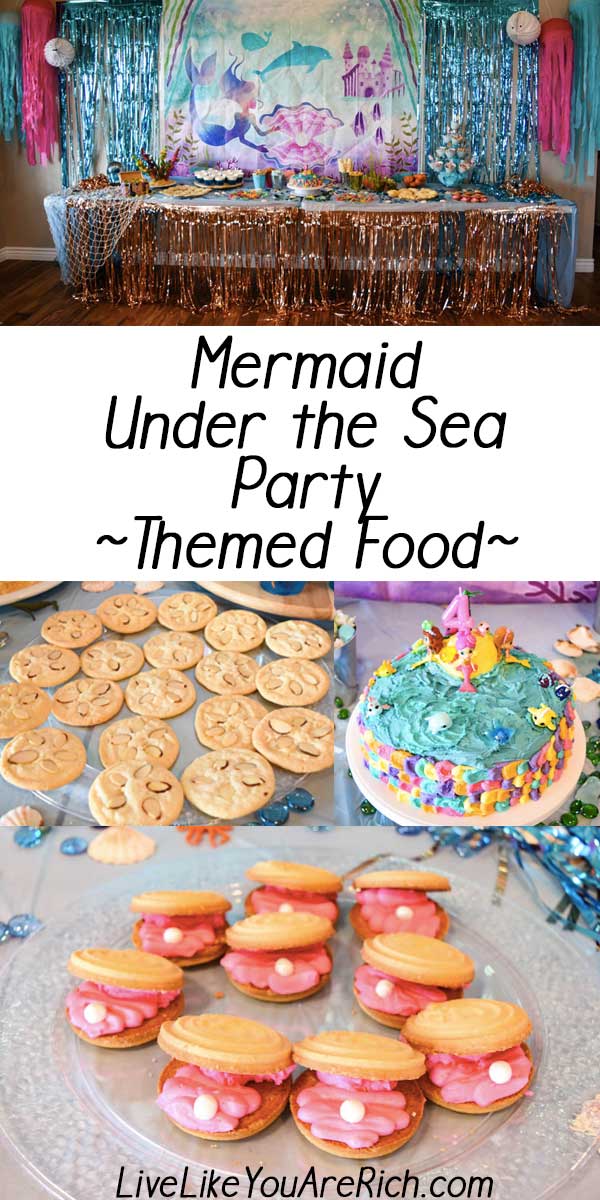 For other 'rich living tips' please subscribe, like me on Facebook, and follow me on Pinterest and Instagram.