My Favorite Kitchen Tools That Cost Less Than $1.00.
Running a household is expensive—especially when you have kids and/or pets. I'm always trying to find less expensive options for items that I routinely use.
These are my favorite kitchen tools and cleaning items that cost under $1.00 (as of 2022). They are high-quality and do a comparable or better job than more-expensive options.
1- Chopping board aka cutting mat from IKEA (FINFÖRDELA) 2 for $1.49
These are 2 or 3 times as thick and most cutting mats I've bought and I've been using them for years. I love the quality especially considering they only cost 0.75 cents each.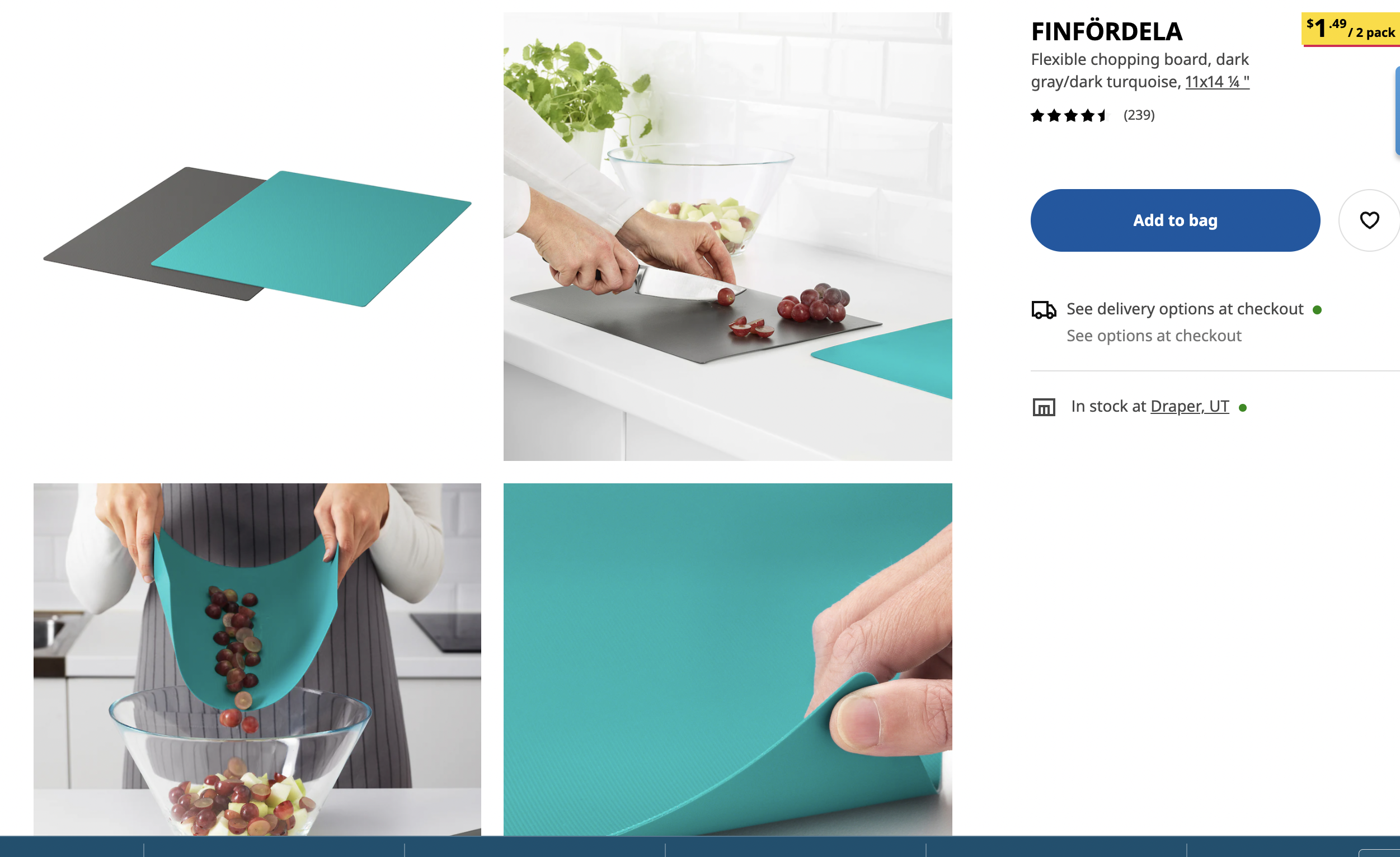 2- Betty Crocker Vegetable Peeler ($1.00 at Dollar Tree)
I recently bought a fairly pricey vegetable peeler and when I saw this one at Dollar Tree, I decided it wouldn't hurt to have a back up. I was shocked when I used it as the other-more-expensive-peeler was in the dishwasher that I liked it better than the one that was 6 times as much!
So, I went back and bought a few more. Now, I have a few on hand and I have gifted some to my family and friends. It really is that good!
3- Fels Naptha Laundry bar Fels Naptha is typically about .75 cents to $1.00 for a bar.
This bar is great for getting stains out of laundry but it also has its uses for cleaning in the kitchen. You can use it to brighten up your sinks and sink faucets.
All you need to do is rub the bar on a soft wet bristle brush and work up a lather or use a microfiber towel and scrub your sink.
If your sinks are particularly greasy, you'll want to wipe up the greasy lather with a paper towel before rinsing. Then rinse everything well.
Your sinks will smell fresh and look clean.
I use these for cleaning the kitchen, the house, the car and just about anything. I get these at Costco during their sale months for about $14.00 for 36 towels. They are .38 cents a towel and last years! I highly recommend these. You can find similar on amazon here if you don't have a Costco membership.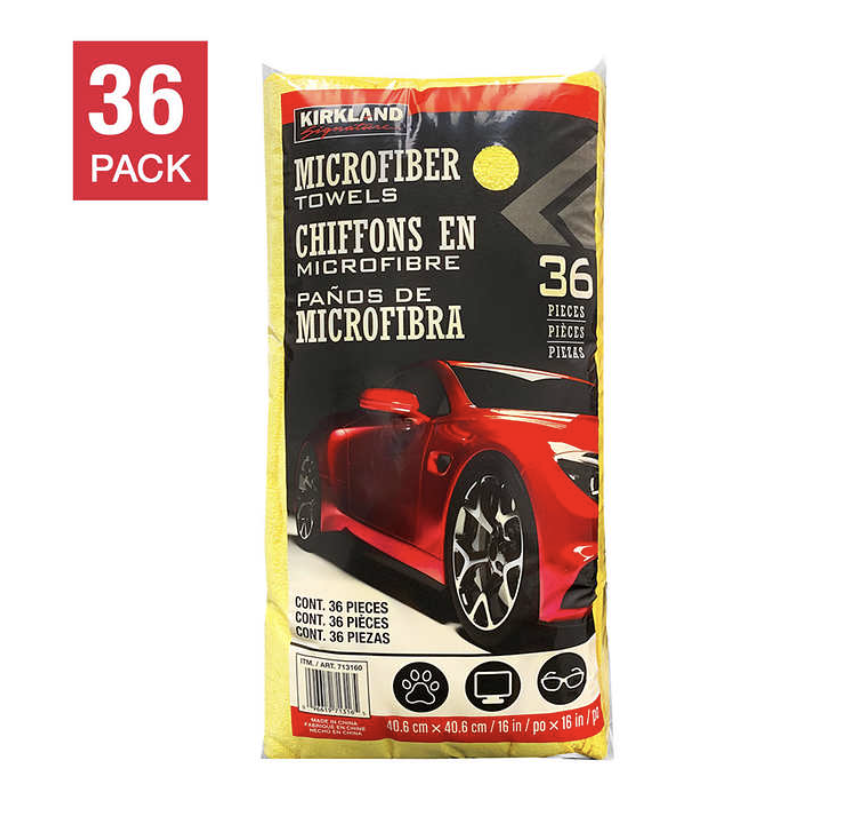 5- Sam's Club Member's Mark hardwood floor cleaner concentrate
I was really not very wise when, for years I used Bona hardwood floor cleaner to keep my floors clean. I do love this floor cleaner but not enough to pay over 10X what I should have been spending to keep my kitchen floors clean.
We have a lot of hardwood and tile flooring in our home. The Bona brand is quite expensive—even in bulk and I use it almost daily. So, when I realized how much it was costing us per month, I began looking for a less expensive option.
After hours of research, I found that the reviews on Sam's Club's hardwood floor cleaner concentrate were as good, if not better than Bona.
I have made the switch and am very happy to have a $4.95 gallon last me months instead of a $20.00 gallon lasting me weeks. I can keep my floors clean for less than .50 cents a week.
Alternatively, I was spending over 10 times that—it was costing me at least $5.00 a week to keep our floors clean using Bona. This switch has made me quite happy!
I have found the cleaners to be very comparable in effectiveness. The differences I have noticed are: Sam's Club Member's Mark flooring concentrate cleans the floor better but doesn't leave as nice of a finish compared to Bona.
However, it is worth it because it does clean better and the finish difference is imperceptible for most; switching has definitely been worth the savings!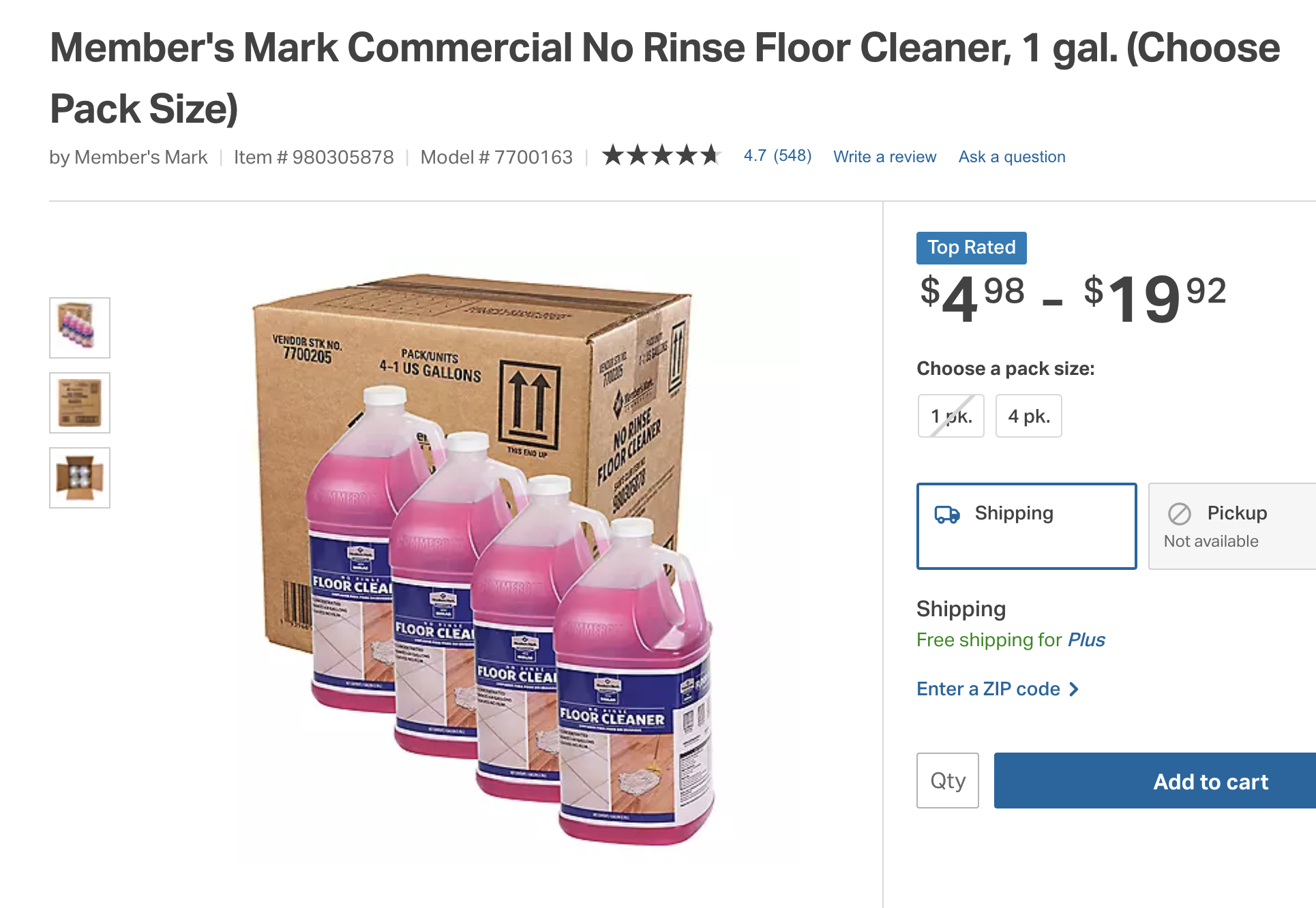 Where would I be without magic erasers? Seriously, these are the best. I use them for all sorts of things.
They make a cooler after camping look brand new, they can get make up off counters, walls, and tile.
They spruce up base boards and door casings to look almost new and help clean up shoes and other items.
I love the Magic Eraser sheets more than the original erasers because I feel like you get more use for a lot less.
On Amazon Subscribe and Save right now you get 40 sheets for $12.00 which is 0.30 cents a sheet.
I have used the sheets and been very impressed by them. They seem to last just as long as the original magic erasers do which usually cost over $1.00 each. The sheets are a better deal and perform really well!
7- Ikea Dustpan Blaska $2.19 for broom and dustpan
We have quite a few dustpans. I'm not sure how we have so many. I think it was when my husband and I married and joined 2 households together. I'd bet we have 7 dustpans and oddly enough, the cheapest smallest one does the best job of all!
This Ikea Blaska Dustpan and brush are amazing and at about $1.00 each I really have been impressed. My kids are able to use it very easily and due to the rubber lip the stuff you are sweeping up doesn't slide under the dustpan. I use this for large and small messes because its the best we own!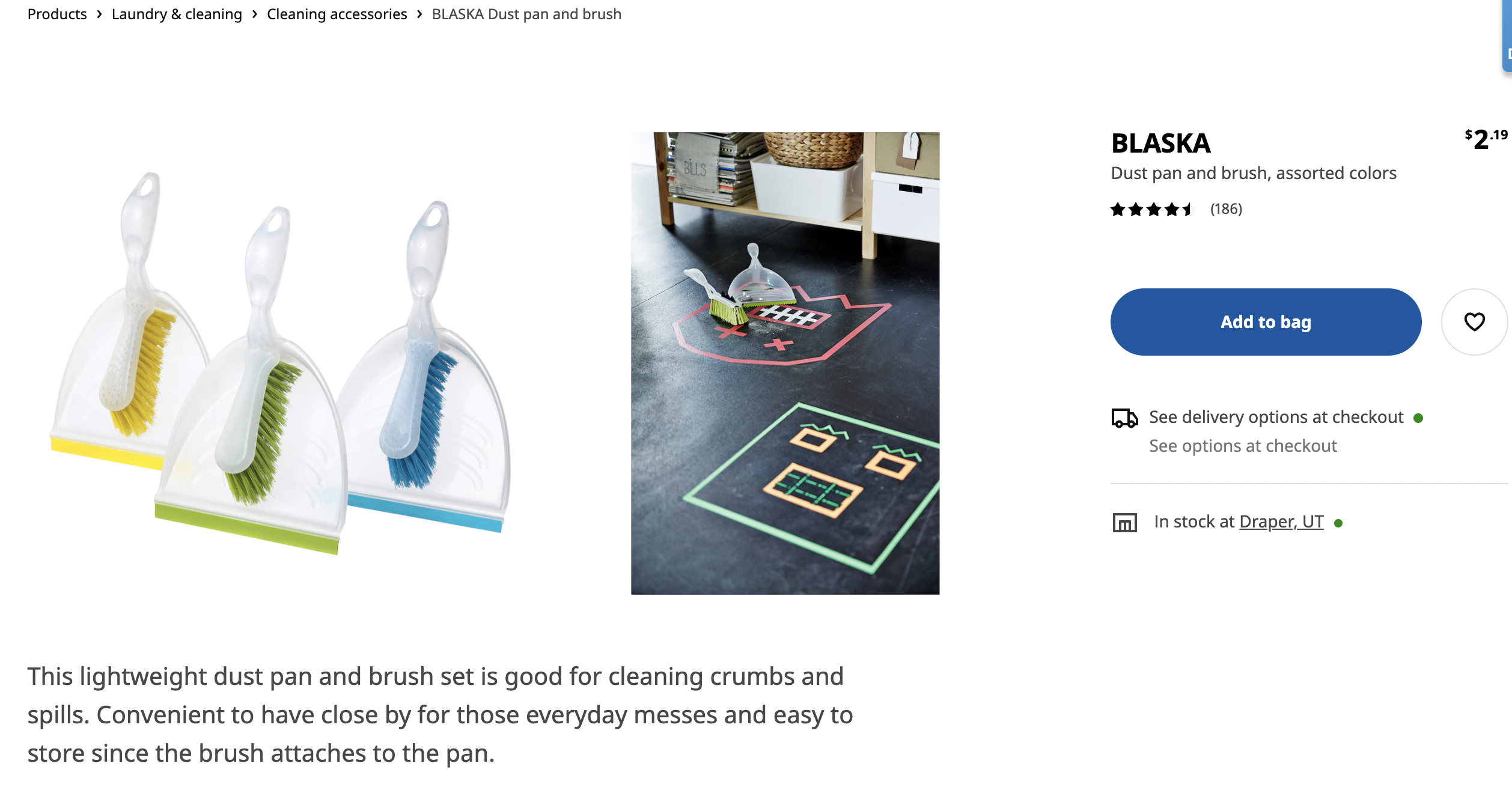 8-IKEA kids plates, bowls, silverware, cups
We love these dishwasher, microwave friendly and BPA free dishware. They all cost under .10 cents each and have held up daily use for years. I will switch the ones that start looking hammered out once in a while, but these are very durable and the perfect size for children.
9- Distilled White Vinegar-
The uses of white vinegar are seemingly endless. You can freshen up and clean a sink by pouring it and baking soda along with a lemon rind in to a sink drain (make sure you have a working disposal if you use lemon rind). Just let the three sit awhile, then wash it down with hot water and running disposal.
Not only do you get a cleaner drain, you can also smell the lovely lemon scent.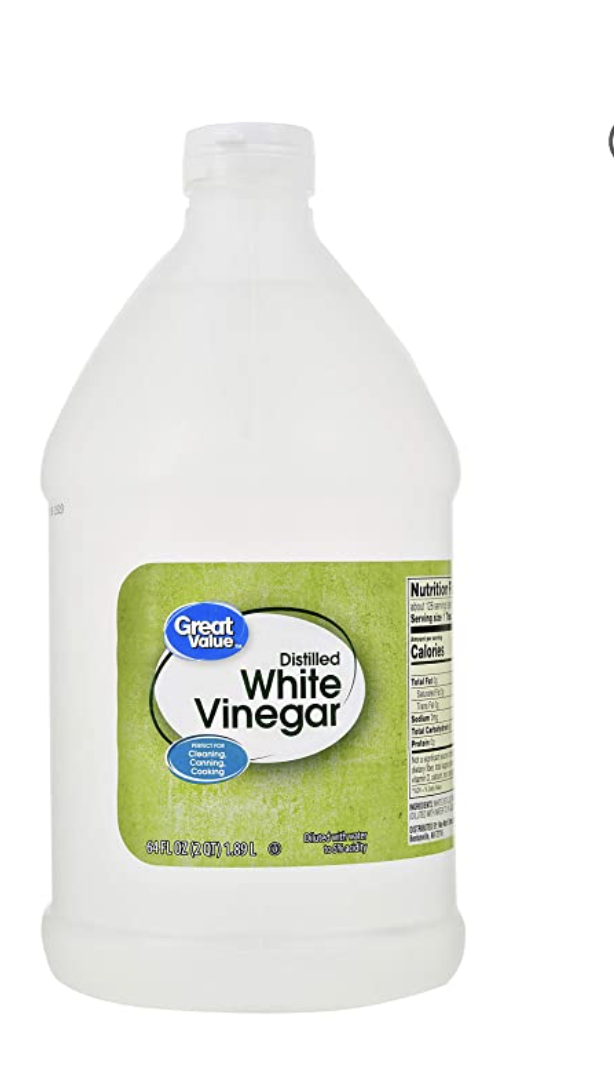 My mom taught me this trick. If you have a glass stovetop, you can clean grime that is stuck on it off with a razor blade and soapy water.
In order to not scratch your stove top, you need to make sure your surface is very wet and slick and that you are holding the razor blade at a 45° angle or smaller so that you don't scratch the surface. It works wonders—especially on grime that won't come off with other methods.
You can get the razor blade scrapers but I just use the blades and hold the side that isn't sharp.
They cost about 0.10 cents each. Just make sure to put them where kids can't get ahold of them.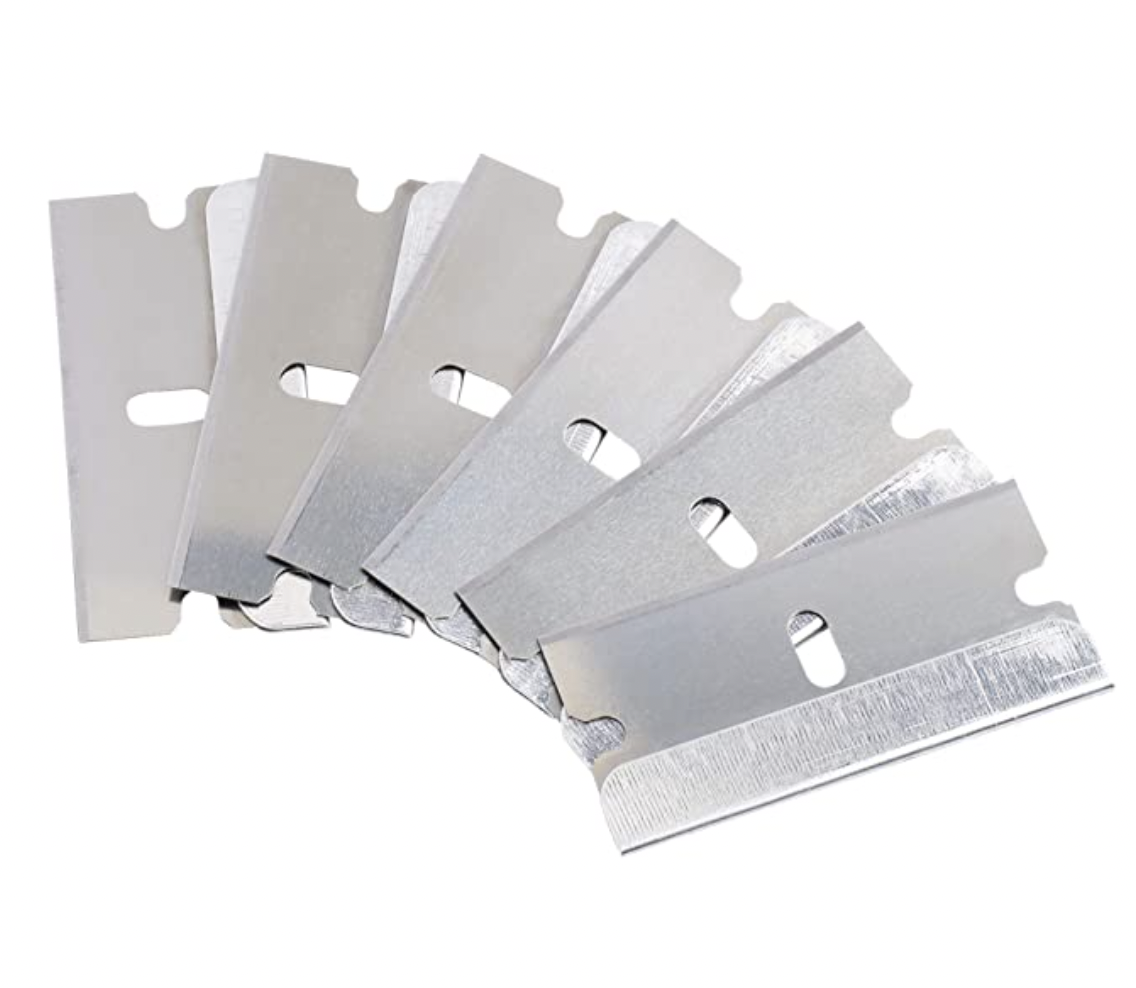 Sometimes a good bag clip is hard to find. Many break easily and are cheaply made.
I've been happy using these IKEA Bevara sealing clips for over a year now. They hold up well and the variety in sizes make it easier to seal large bags or small bags more effectively. Plus, they only cost .10 cents each!
12- Baking Soda
There are many great uses for baking soda besides baking. I use this to clean my sink drains, scrub counters and stove tops, and more. I also use it when I deep clean my fridge and freezer. You can also put an open box of Baking soda in the fridge to rid it of bad odors. It is inexpensive and versatile.
If you by chance get diaper rash cream on upholstery (as my daughter did to our kitchen chairs), this is a post on how you can use baking soda and borax cleaner to get it out.
13-Plastic faux crystal adult drinkware
My kids help load and unload the dishwasher almost daily. After a few broken glasses, I decided to buy plastic glassware for our family.
The result has been great! I got them for under $1.00 each glass, they look nice and the best thing is that now we do not have to deal with broken glass shards in the dishwasher or on the floors and counters when they accidentally get dropped.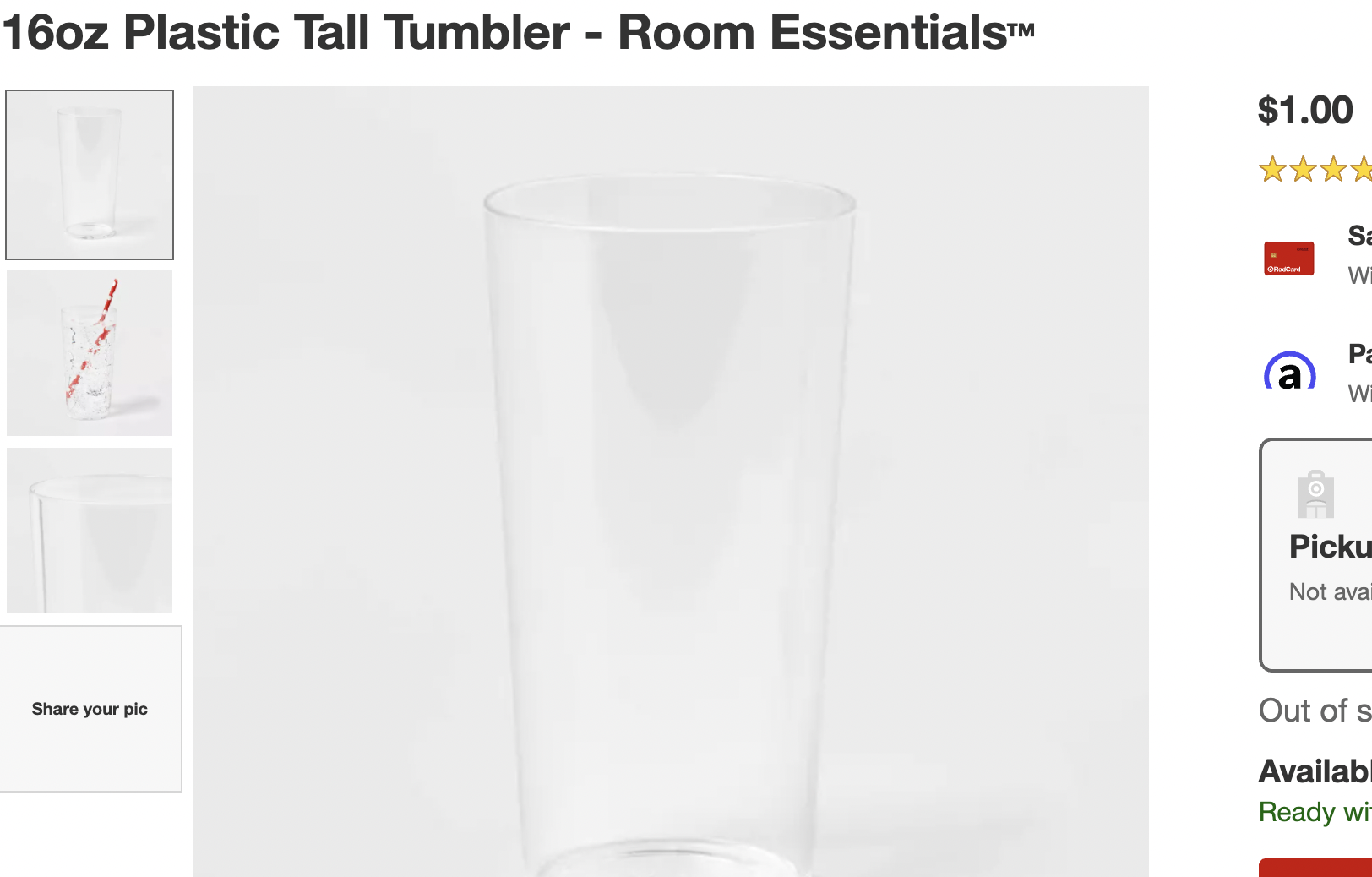 These are 0.99 cents each and are a great size for organizing pantries, cupboards, and more. I love how useful they are and inexpensive. They also have slightly more expensive styles that are different colors and dimensions.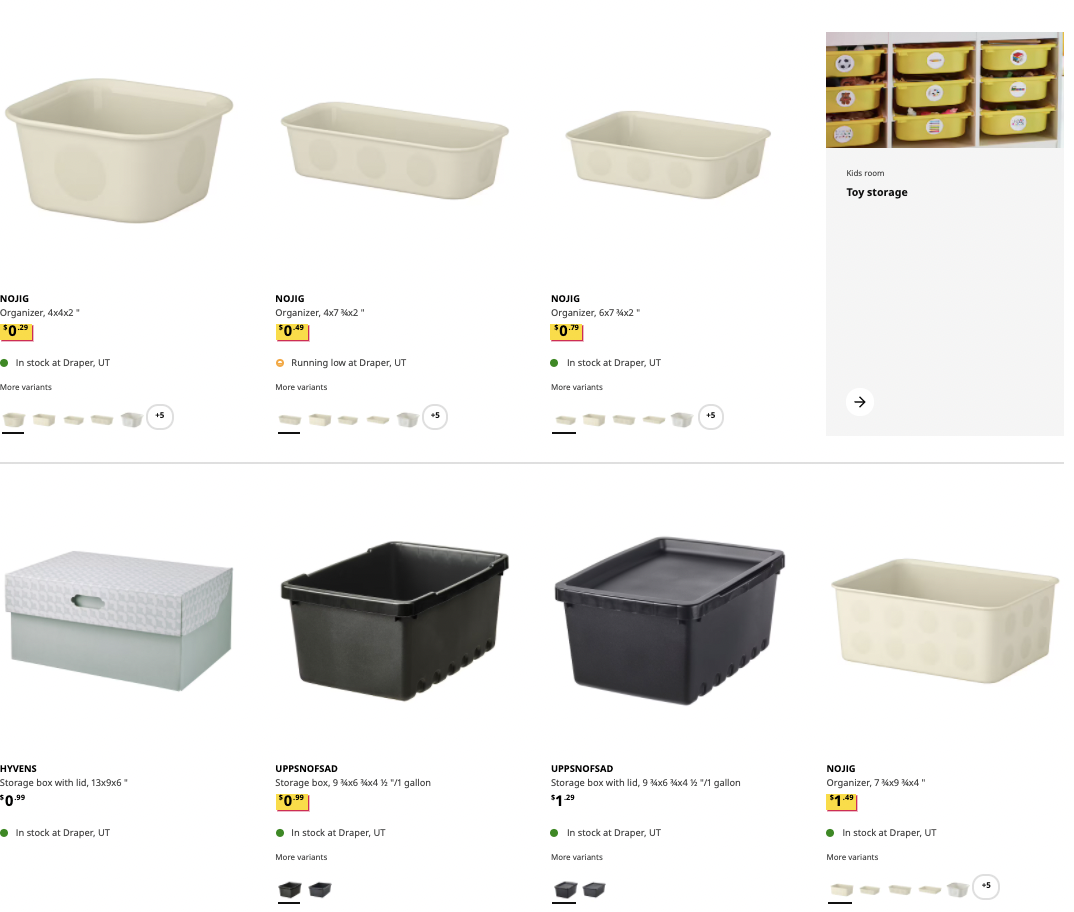 You can get Dawn detergent on sale with coupons from regular grocery stores, or every day from Dollar Tree for $1.00 a bottle. It is about .12 cents an oz which is a good price for Dawn dish detergent.
I've tried generic brands and I just keep coming back to Dawn. It has the best cleaning power for washing counters, dishes, sinks, etc. I love it!
Getting it at Dollar Tree or large sizes at Walmart saves you quite a bit. Look for buying it when is its .12 cents an oz or less.
You can also sometimes get it on clearance at places like Lowes and Home Depot. I bought 6 or so bottles when they were discounted down to .04 cents an oz at Lowes.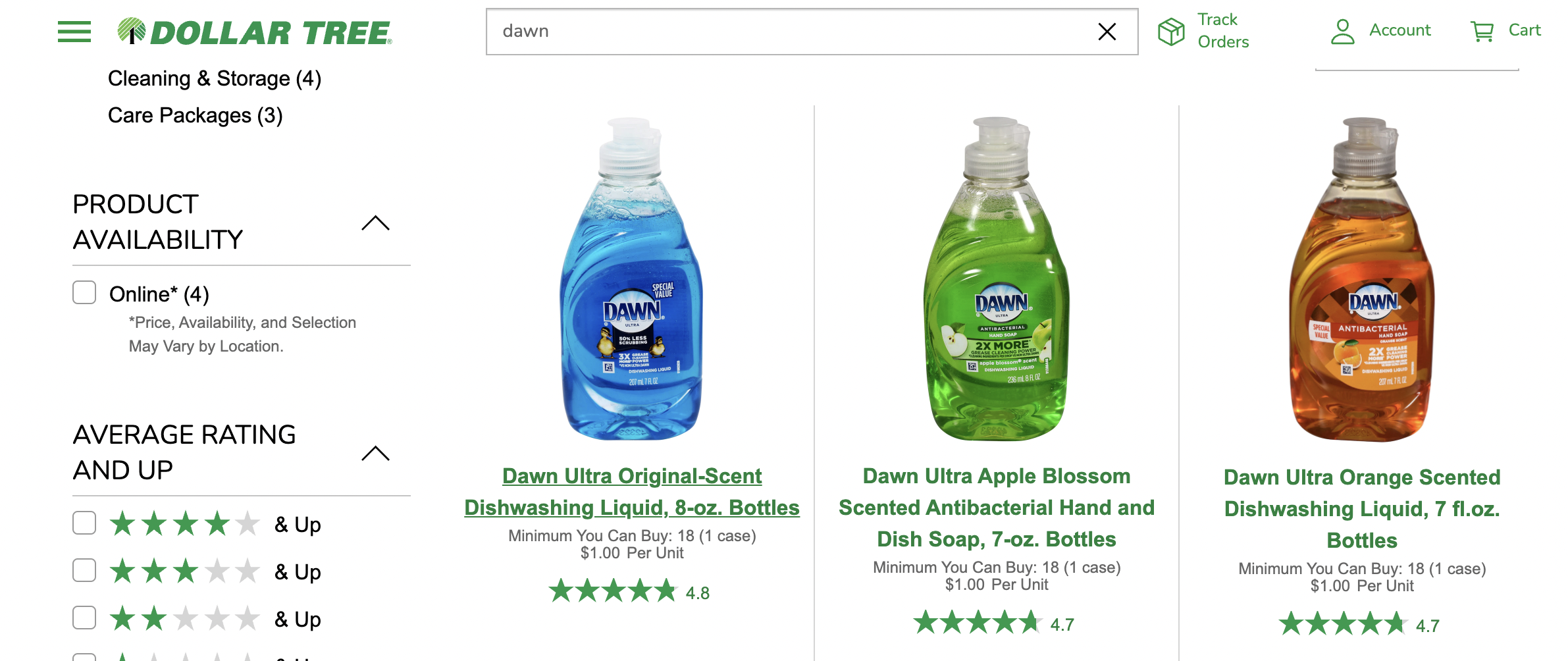 You can get magnetic measuring spoons for about a dollar each and they are my favorite! They stick together and are typically double sided.
No more wrestling with a key chain system. You can just stick them and unstick them via their magnetism. I love them!
I have a set like the ones in the picture below, I'm just going to engrave the steel with the measurements because the print will likely fade over time and I dislike when that happens.
17- Using large measuring cups for a variety of uses.
Large glass Pyrex Measuring cups work way better for pouring than many of the more expensive pour jars like syrup jars, gravy boats, etc. They are great to use while cooking and baking as well. These are an awesome way to use one item for a variety of things—which saves on expensive and space.
You can often find Pyrex glass or other on sale with coupons for about $1.00 each, however, Dollar Tree usually has their 2-4 Cup plastic measuring cups in stock for $1.00 each.
18- Dollar Tree Popcorn Bowls ~9″x9″
I use these to put into our veggie sink and soak baby bottles and lids, etc. until I am able to boil and sanitize them. I love that they are plastic and the perfect size to fit lots of nipples, bottles, and lids in them. I don't have to fear them breaking and they are maleable so its easier to fit items in them that I need soaking.
I like to clean my own house windows, inside and out to avoid having to pay someone to do it. My mom taught us kids how to make our own window cleaner growing up. I'll share our recipe soon but basically it is rubbing alcohol and a drop of dish soap in some water.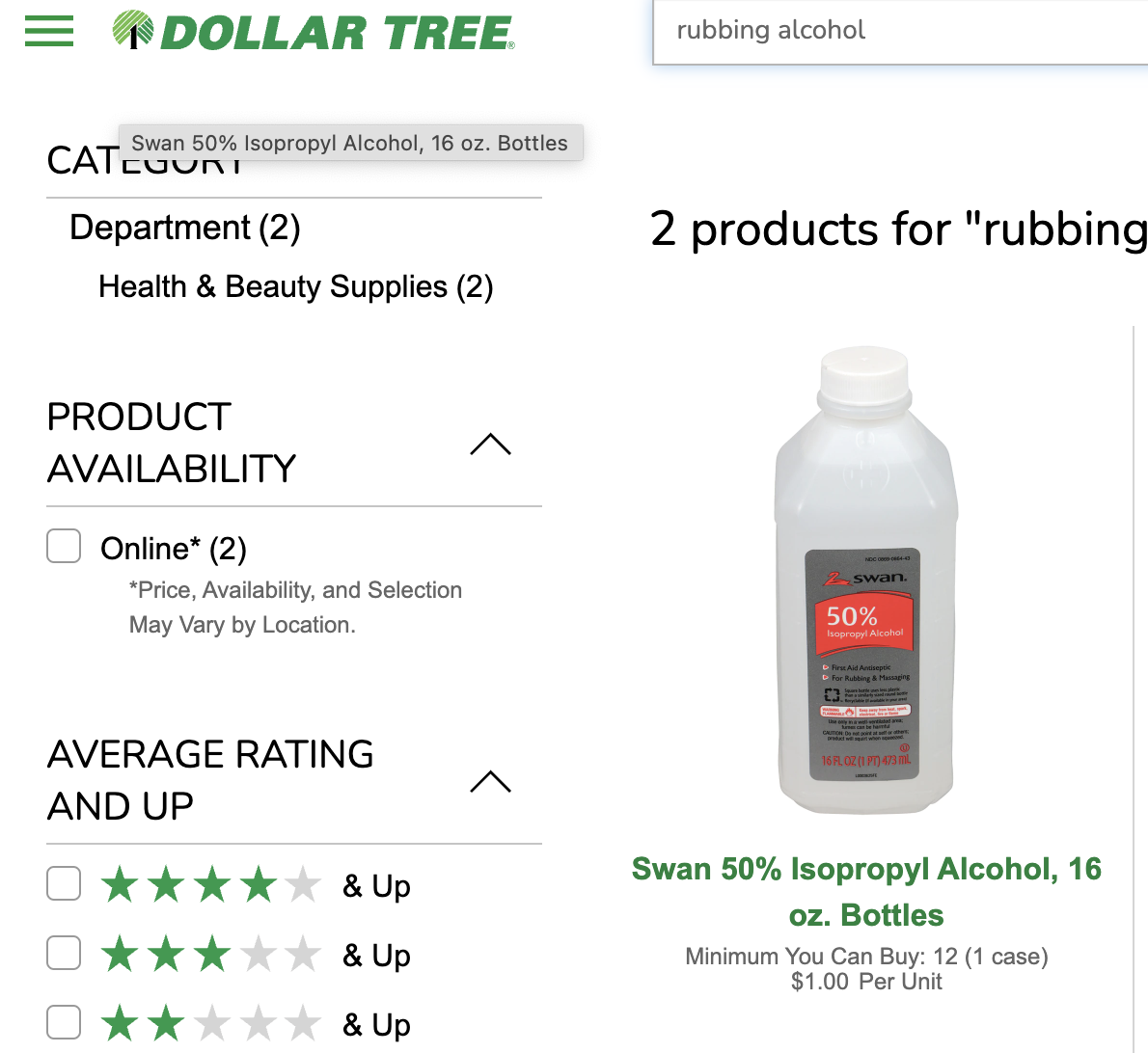 These are great for making homemade cleaner concoctions. You can find them at Walmart for under a dollar at IKEA (better reviewed) for $1.49.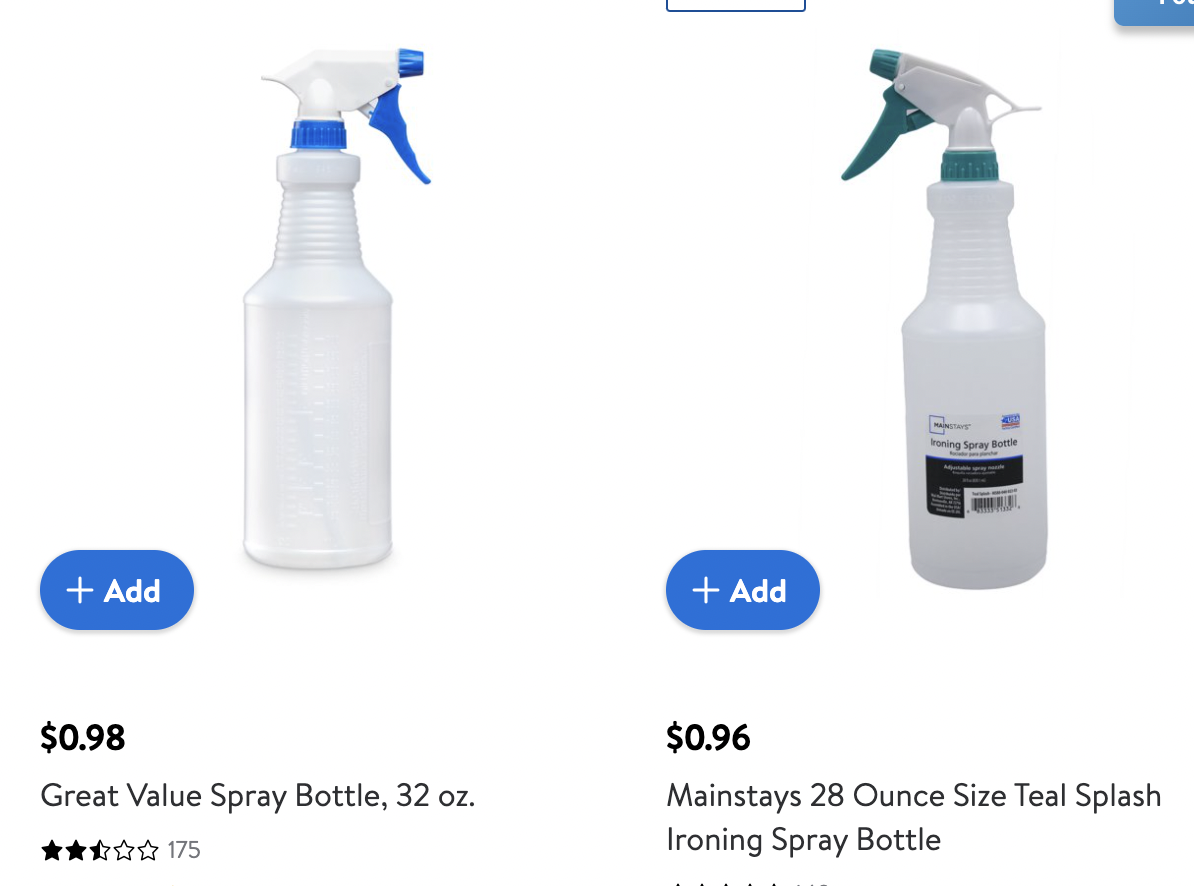 21- Dish Gloves
My kids and I all wear gloves when doing dishes and wiping up the kitchen.
We have a dry climate and use of soap, water, etc. on our hands dries them out even more than is typical. So, we are always needing good dish gloves. There are some great gloves out there (Mr. Clean Bliss) but those are kind of pricey, these ones at IKEA are great quality and only 0.99 cents.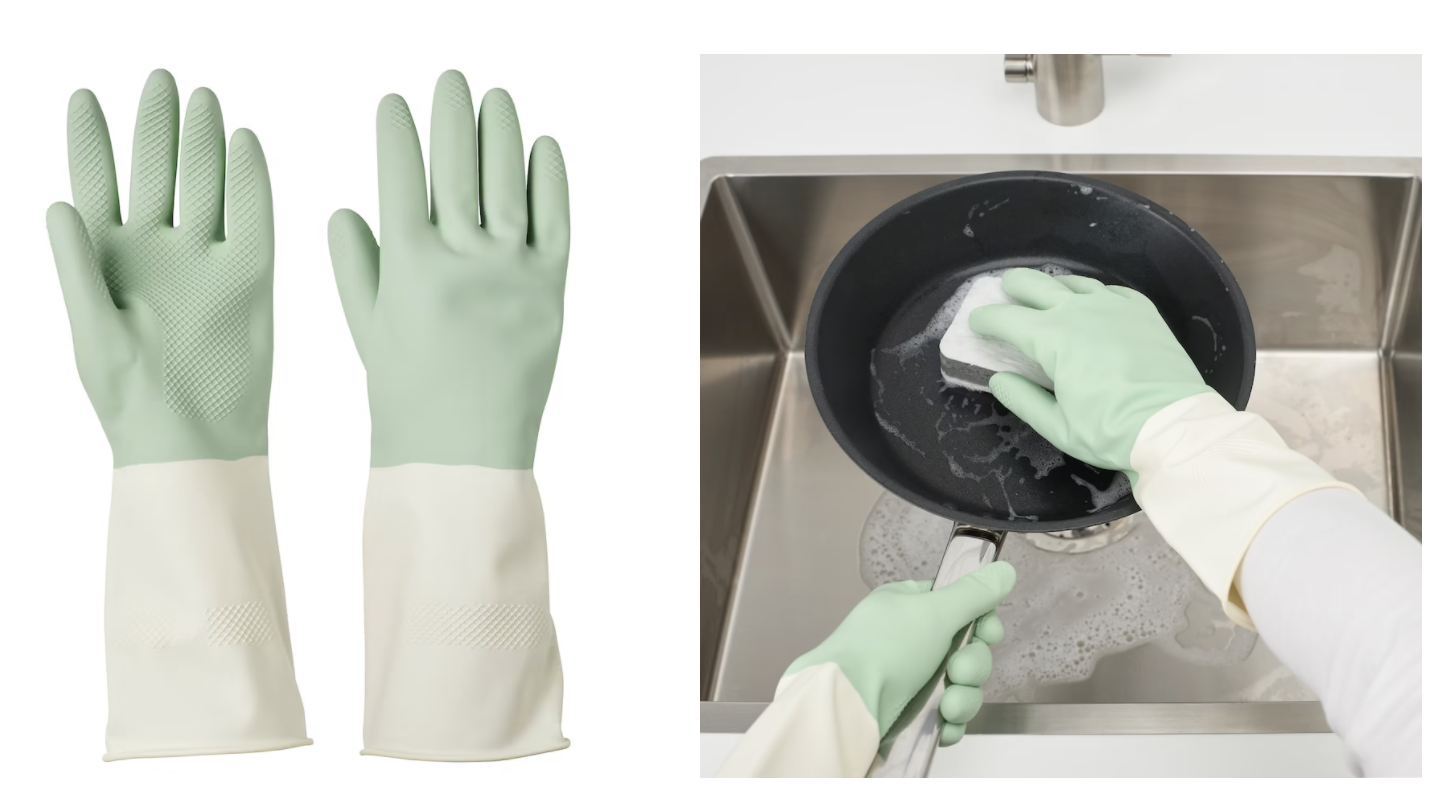 While these are usually over $1.00 each, they help save a lot in the long run on disposable mop pads. Reusable mop pads are often more effective and machine washable.
I've been using mine for years and recently just ordered a new batch for $2.00 each. They have saved me a lot in buying reusable mop pads. I highly recommend them.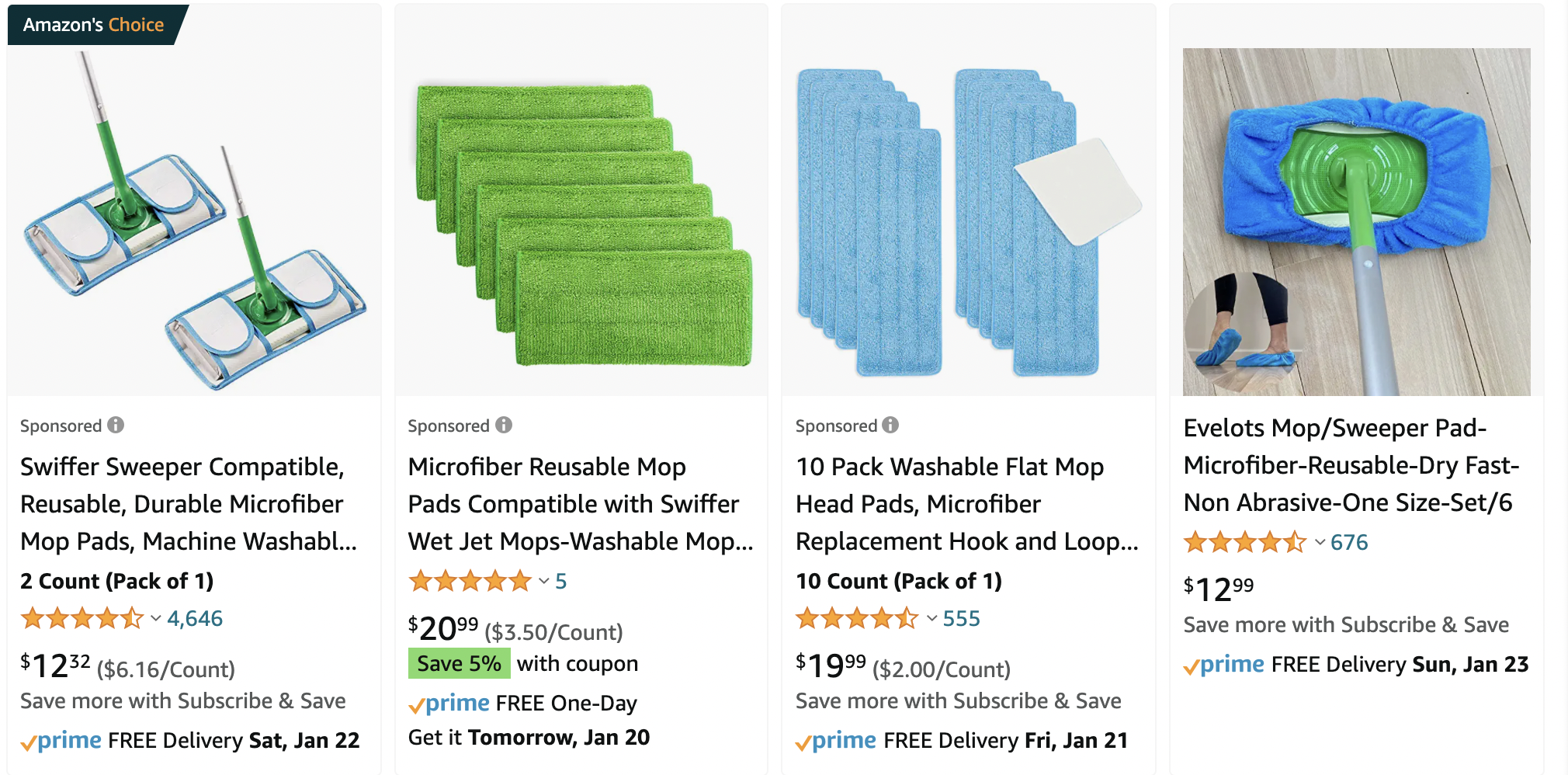 IKEA has some new reusable mop pads ones for about $1.40 each.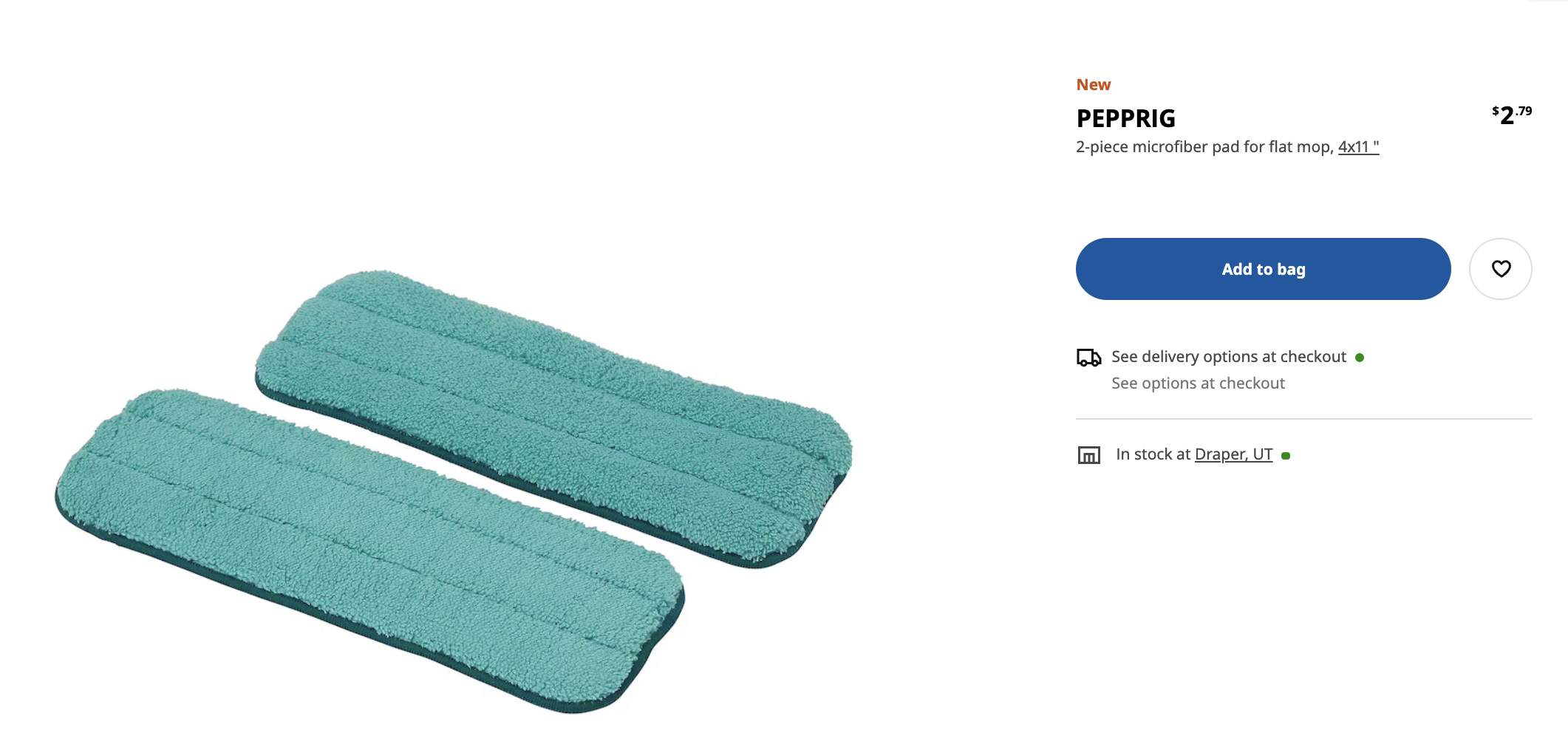 Well, these are My Favorite Kitchen Tools That Cost Less Than $1.00, did I miss any that you often use? I'd love to hear about them so please comment about them .below

For other 'rich living' tips please subscribe, like me on Facebook, and follow me on Pinterest and Instagram.