When I go out of town without my kids I like to pack their bags efficiently. This is so that those watching them know exactly what is what and where things are without having to dig. I've found packing in the following way really helps those who are watching my kids to have a stress-free experience. Further, I find that I am less likely to forget something (which admittedly I'm often prone to do).
I get Ziploc bags and a Sharpie. I label the bags as either outfit (long or short sleeved), swimsuits, overnight diapers, socks, etc. and fill them appropriately. Then I squish out all of the air, shut them, and toss them in the suitcase.
I'll sometimes even put outfits in the bags when I travel with the kids myself. This way I can grab an outfit for the day, throw it on them, and be ready in a matter of minutes. I'll also throw an outfit into the diaper bag when going to an amusement park, out for a day of sight seeing, etc.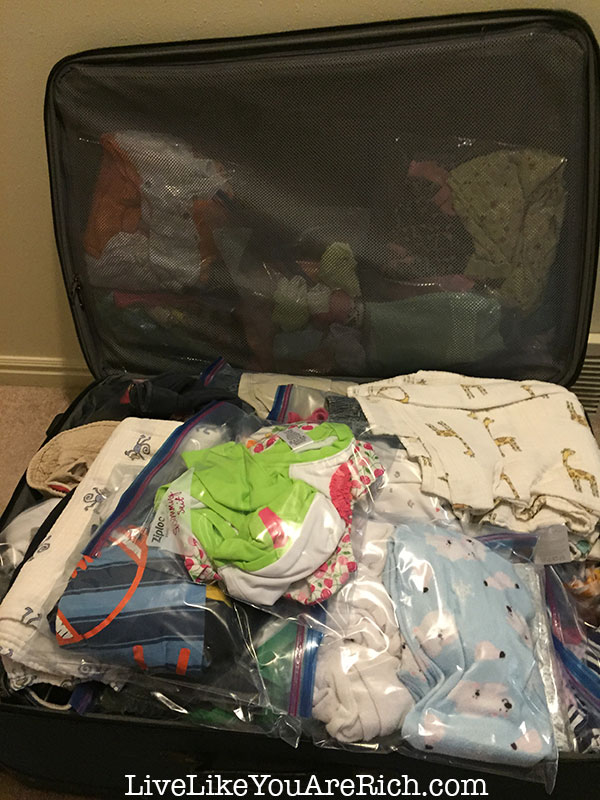 When I get back, I save the reusable bags for the next time I need to pack them up. Traveling for parents can be more efficient, organized, and streamlined when packing is done optimally. It is also less stressful for those watching the kids as well.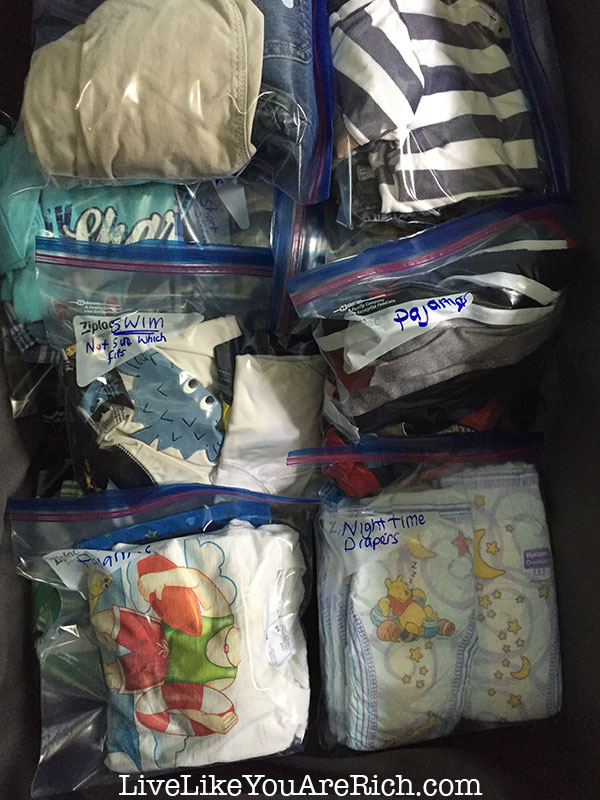 My Packing List for Toddlers
Outfits (I pack 2 for everyday unless there is access to a washing machine and dryer).
Swimsuits
Hat, sunscreen, sunglasses, beach toys (warm climate)
Beanies, boots, gloves, hand warmers, snow suits (cold climate)
Diapers and wipes
Baby shampoo
Sanitizing wipes
Pajamas
Socks and shoes
Toothbrush and toothpaste
Hair ties and brush for daughter
Nail clippers
Sleeping items: a portable crib, blankets, etc.
DVDs, headphones, tablets, books, toys, etc.
Bottles, sippy cups, baby spoons
Snacks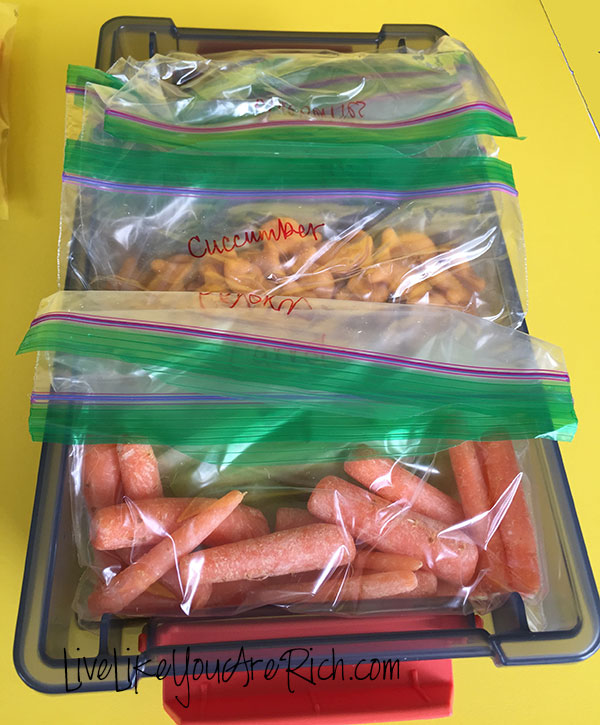 I like to put veggies and other snacks in bags and then in a tupperware that sits on the center console for easy access while traveling. Using small bags helps toddlers get the food better. Small portions obviously also make less mess if they spill them.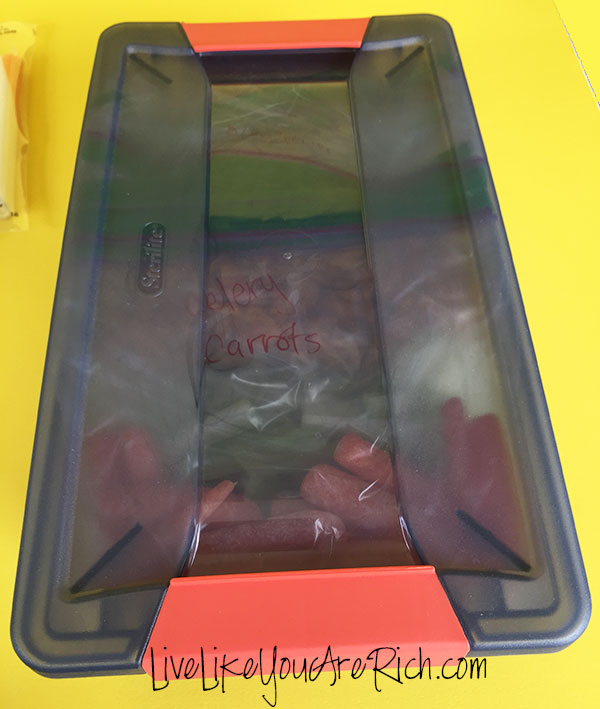 I hope these travel tips can help get excited to vacation and travel more with your kids!

For other 'rich living tips' please subscribe, like me on Facebook, and follow me on Pinterest and Instagram.