I'm Mirlandra and you can usually find me whipping up original recipes for every cook over at Mirlandra's Kitchen. Today I'm visiting you guys to give Anita a little extra time with her new baby! Congratulations, Anita, on the wonderful addition to your family!
As the Christmas season has exploded with its usual clamor of commercialism, I have been thinking back to the things that made my childhood special. Many of my childhood memories involve delicious peppermint hot chocolate floats. There was no Swiss Miss or Nestle involved, just my mom with her whisk and battered pan.
Growing up in the 80s there was still a simplicity in the world that made room for homemade hot chocolate. At least my busy mom made sure she made room for it. My mom really captured the spirit of childhood.
I don't think that making Christmas memorable has to be difficult or expensive. I remember less the specific presents my mother gave me and more the overall sense of fun and playfulness she infused in Christmas. In my adult life I have sometimes regretted the amount of money I have spent on a present but I have never regretted time spent with people I love.
If you are looking for some new family traditions this year that revolve around togetherness I suggest this wonderful hot chocolate. You can make it with young children or make it in advance and bring it out as a special Christmas morning surprise.
Making the ice cream at home is easy and does not even require an ice cream maker!!! It takes me about five minutes to toss a batch in the freezer. The quality will be wonderful compared to what you usually buy at the store – rich and creamy and decadent.
Here is the recipe for you to enjoy with your family!
Truffle Peppermint Hot Chocolate Floats – Makes 6 servings ( 8oz each)
Time to make the ice cream: 5 minutes
Time to let the ice cream freeze: 6+ hours
Time to make the coco: 10 minutes
For the Ice Cream
1 1/4 cup heavy whipping cream
1/4 tsp. real vanilla
2/3 cups sweetened, condensed milk
3/4 cup peppermint crushed
For the Hot Chocolate
1 cup cream
12 oz semi-sweet real chocolate chips
5 cups of 2% milk
1 pinch of salt (about 1/8 tsp.)
1/2 tsp. real vanilla extract
To Make the Ice Cream:
Start at least 6 hours before you want to serve the hot chocolate.
Add cream, vanilla and sweetened, condensed milk to a stand mixer. Whip on high for about 2 minutes. The mixture will be thick and hold the lines formed by the beaters.
Gently fold in peppermint until it is incorporated.
Scrape into a temperature safe container with a lid. Lay plastic wrap directly on the surface of the ice cream in addition to putting the lid on the container.
Freeze ice cream over night or until frozen solid. It will take 6-8 hours depending on your freezer.
To Make the Hot Chocolate:
Add the cream to a large pot over medium heat. When it begins to simmer, whisk in the chocolate chips until no lumps remain.
Whisk in the milk, salt, and vanilla. Continue to cook over medium heat until the hot chocolate is hot enough to drink. Stir frequently to prevent burning.
Pour the hot chocolate into mugs and scoop generous servings of ice cream for the top. Garnish with crushed peppermint, chocolate sauce, or straws as desired.
Thanks Mirlanda- This looks so delicious. For other wonderful and creative recipes please check out Mirlanda's blog over at Mirlandra's Kitchen.com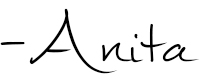 For other 'rich living tips' please subscribe, like me on Facebook, and follow me on Pinterest and Instagram.