Woodland Party Food Ideas
Food for a woodland party is easy to assemble as there are many woodland-themed food ideas!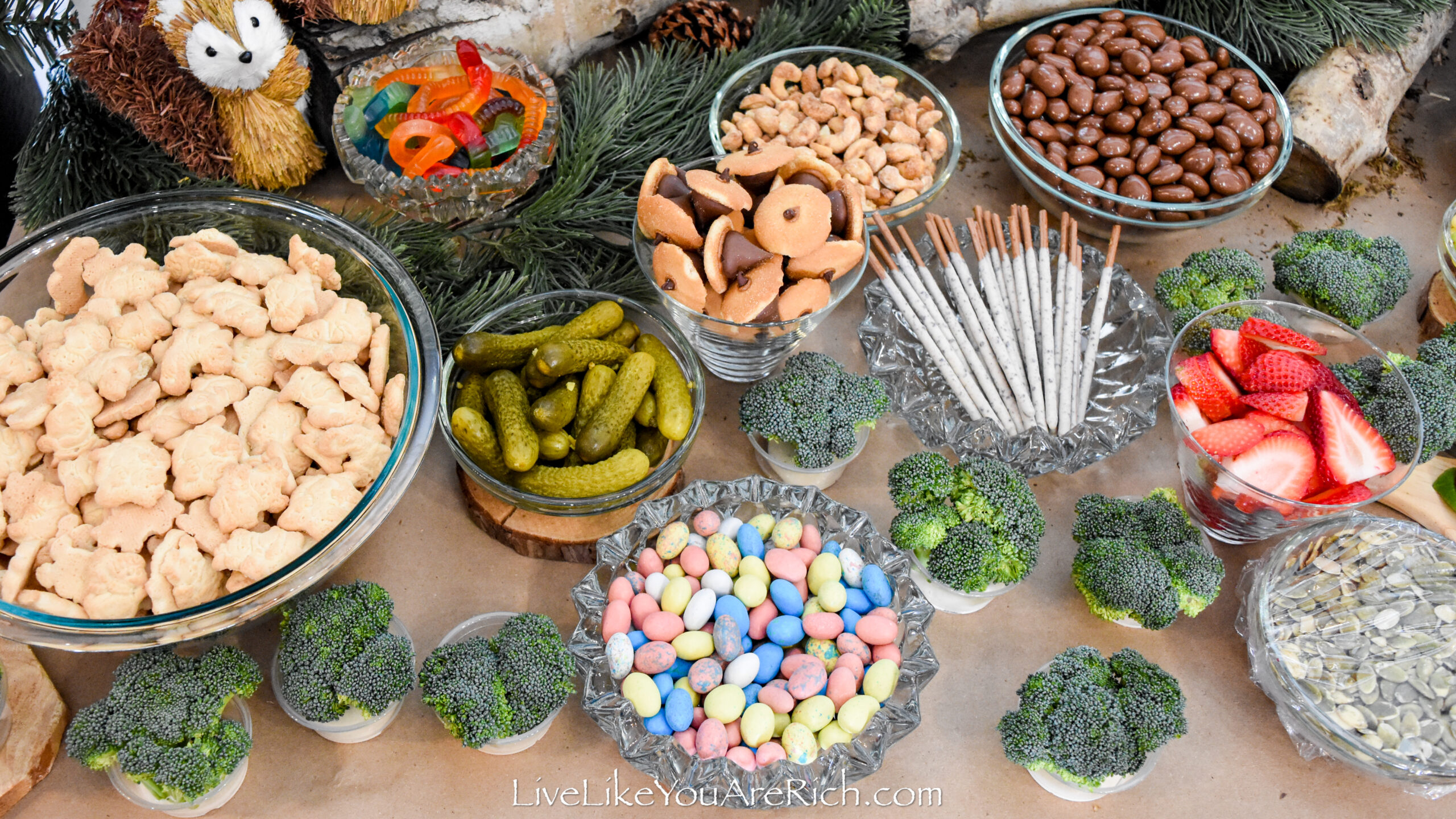 I did a lot of research and I found so many creative ideas on Pinterest and Google that I couldn't possibly do them all, which is why I'll post my round-up of darling ideas for a woodland party separately (check out the link to Darling Woodland Party Ideas post below).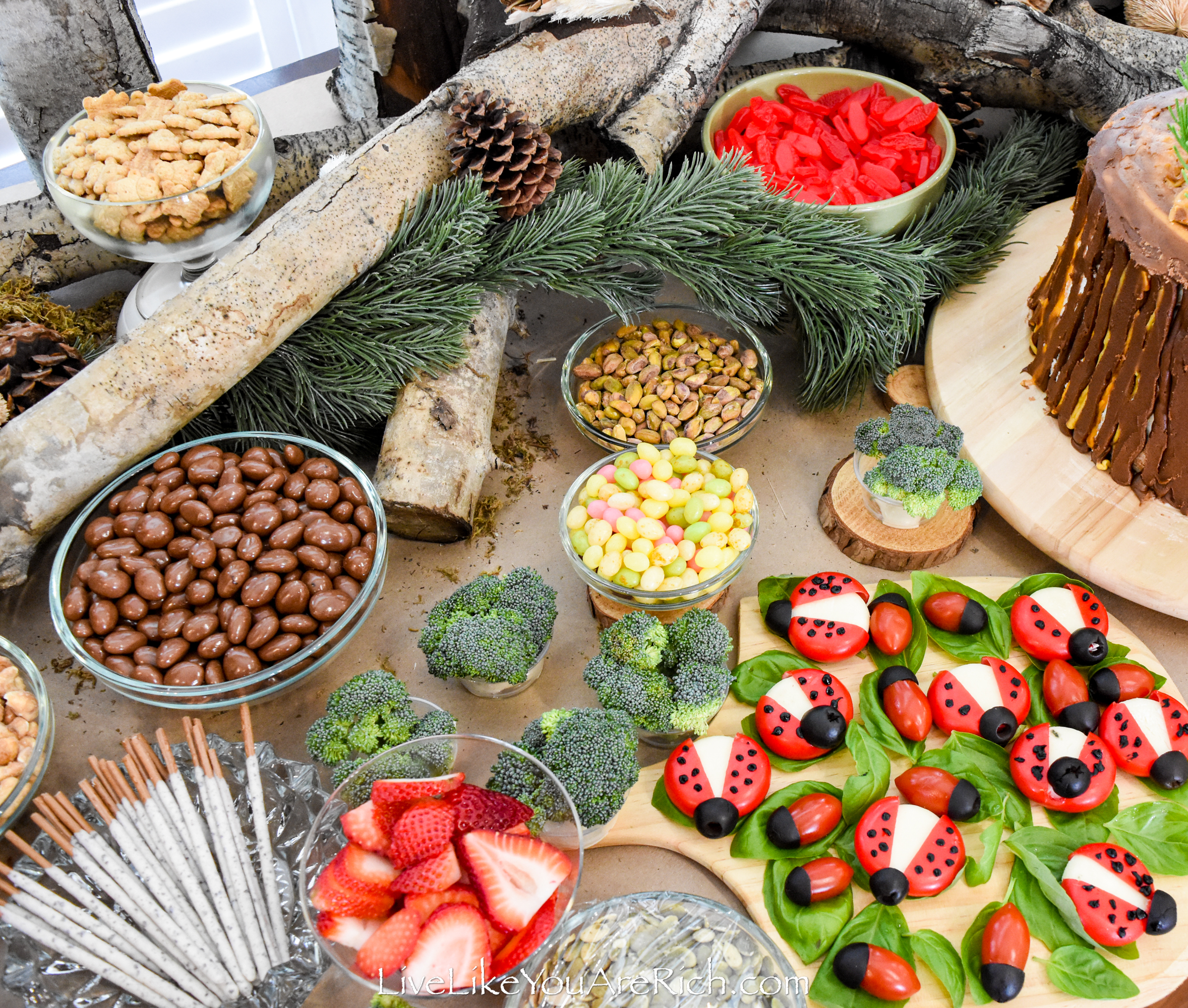 How I Choose What Woodland Party Food to Serve
Since there were so many different foods and recipes that I could have included on this table, I tried to narrow the food provided on the dessert table down to a few things:
1- I planned to put out food that woodland animals actually eat. I did research for this. See the list of what woodland animals eat below.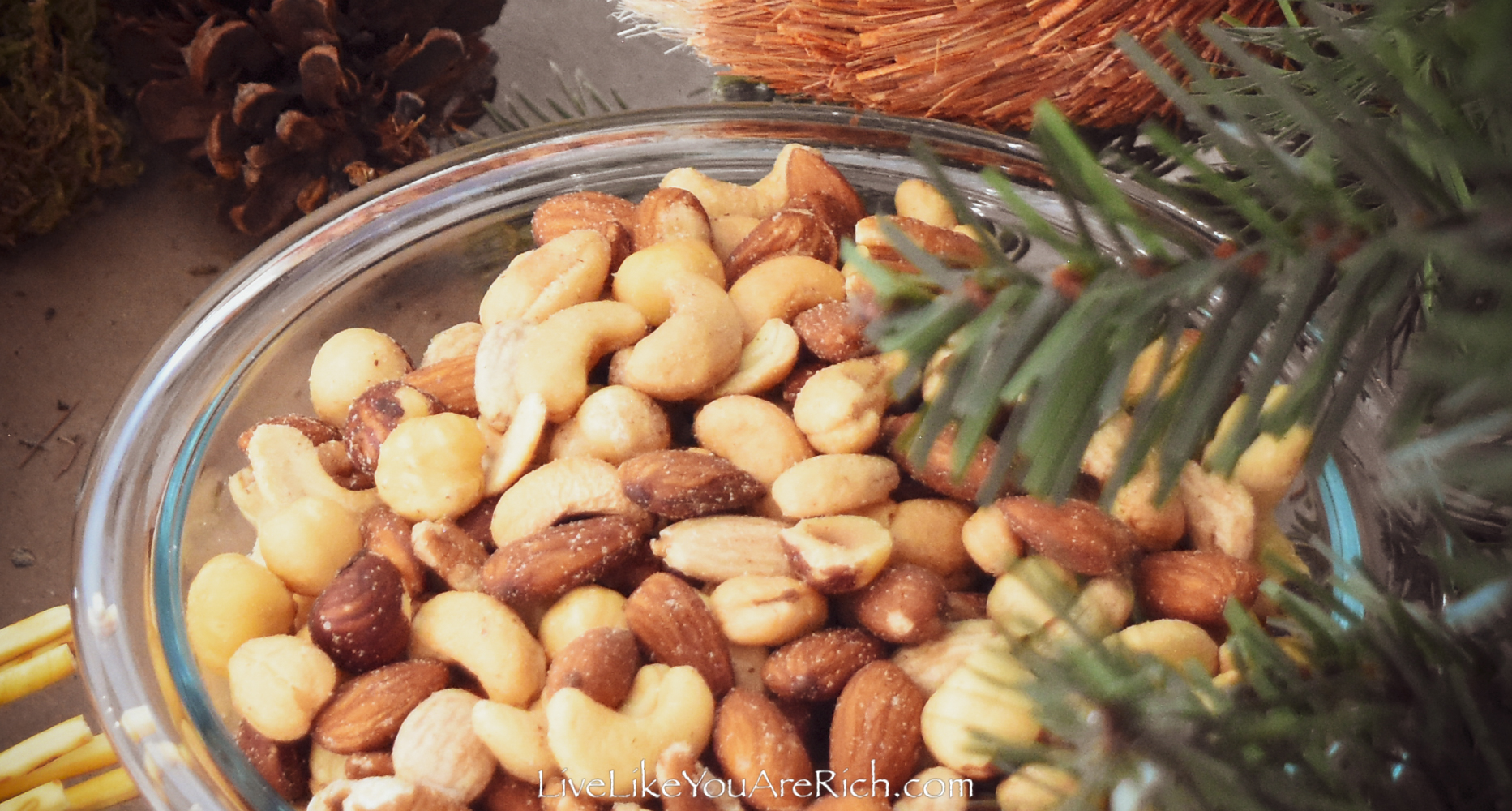 2- I prioritized the food that I had on hand. Looking in my pantry at food I have on hand and can serve always saves on party costs.
I made sure the food is new or hasn't been touched by any of my kids before I put it on the food table.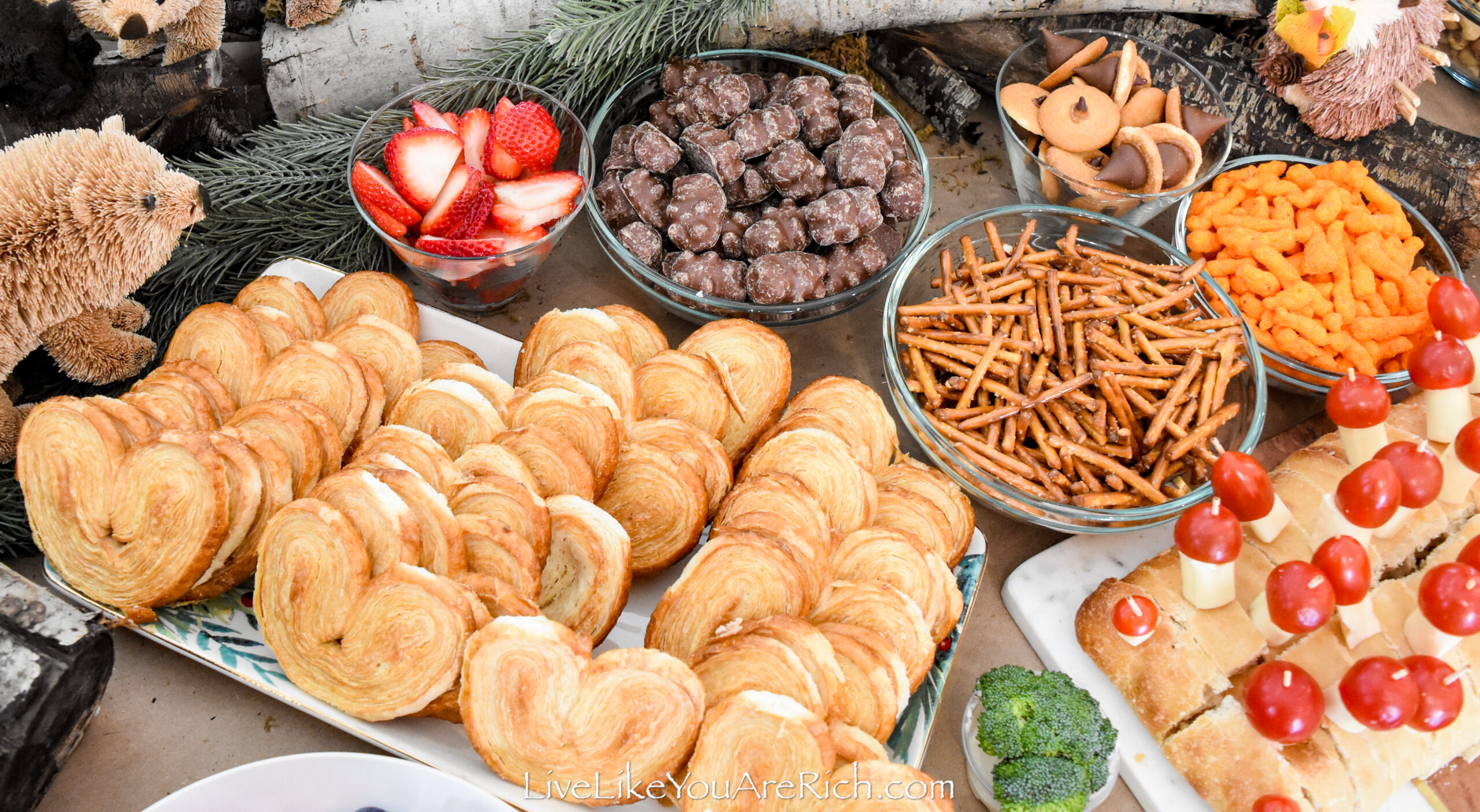 3- To save on time, I bought premade items that represented the theme.
For example I purchased pretzel sticks for twigs, tiny pickles for slugs,

gummy worms for worms, cinnamon bears for bears, chocolate-covered raisins for deer droppings,
and french cookies that look like bunny ears.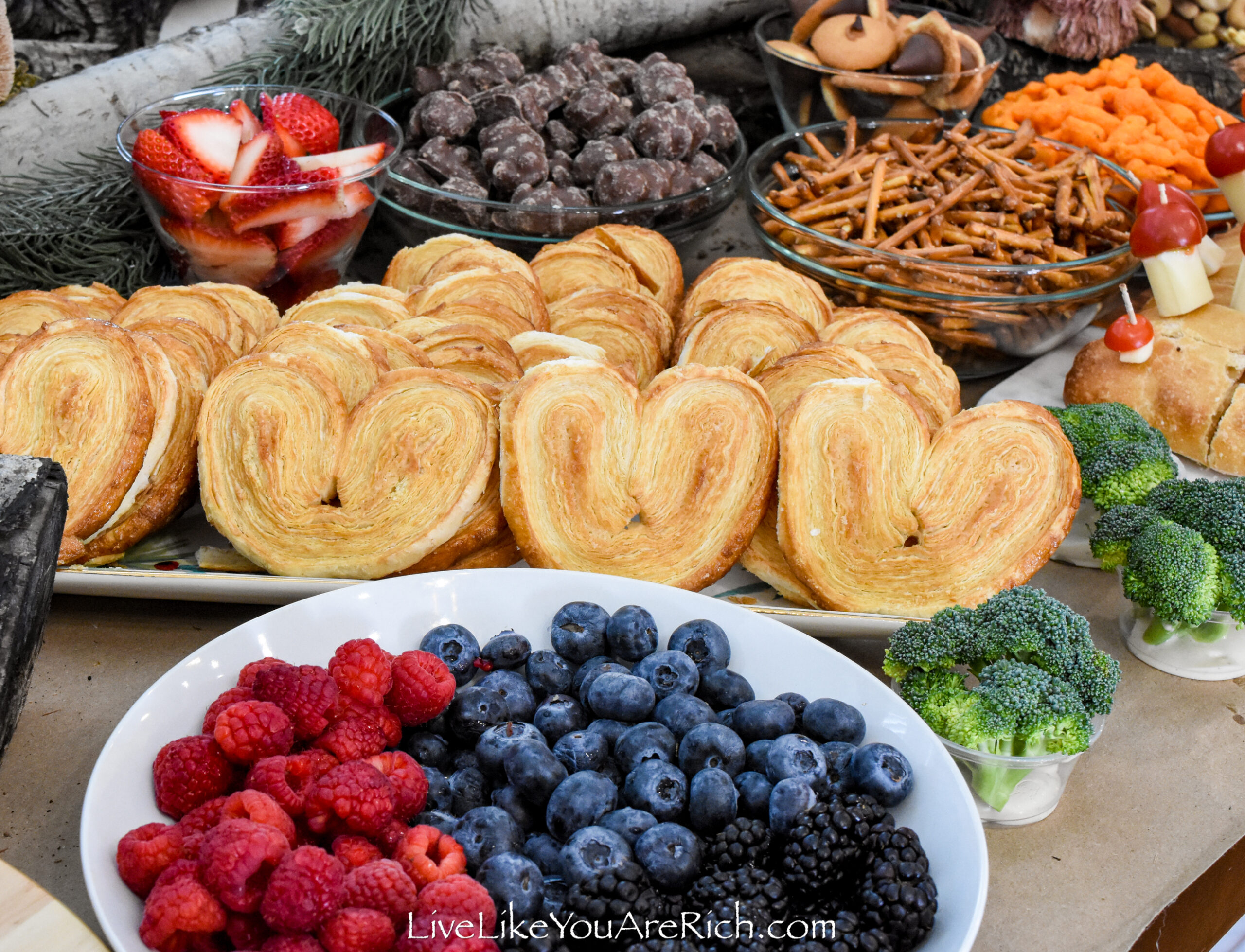 4- I tried to have a good mix of veggies, nuts, and sweets. Sometimes my party tables have too many sweets on them. I wanted to try and get a good mix of nuts, pretzels, crackers, vegetables, and sweets.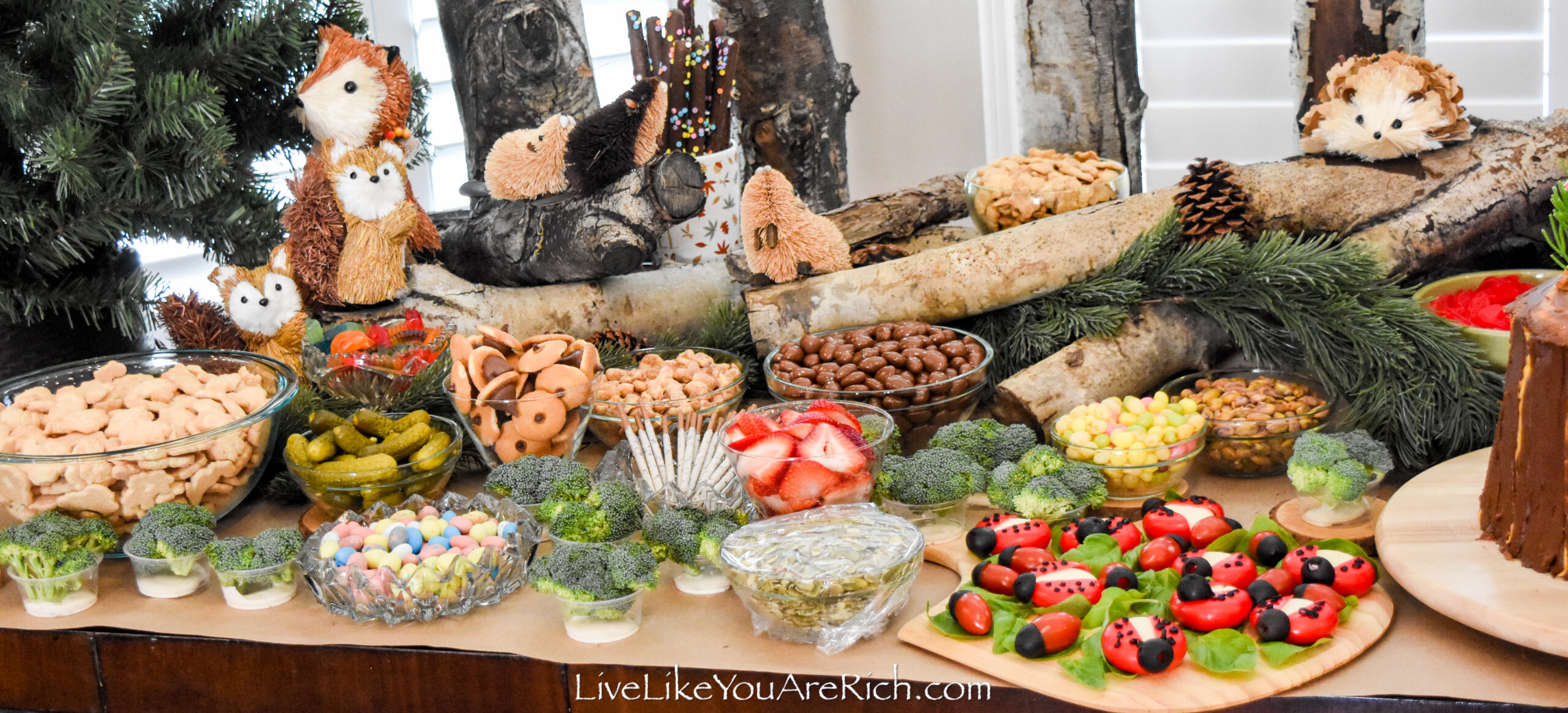 I felt that I accomplished that goal on this food table.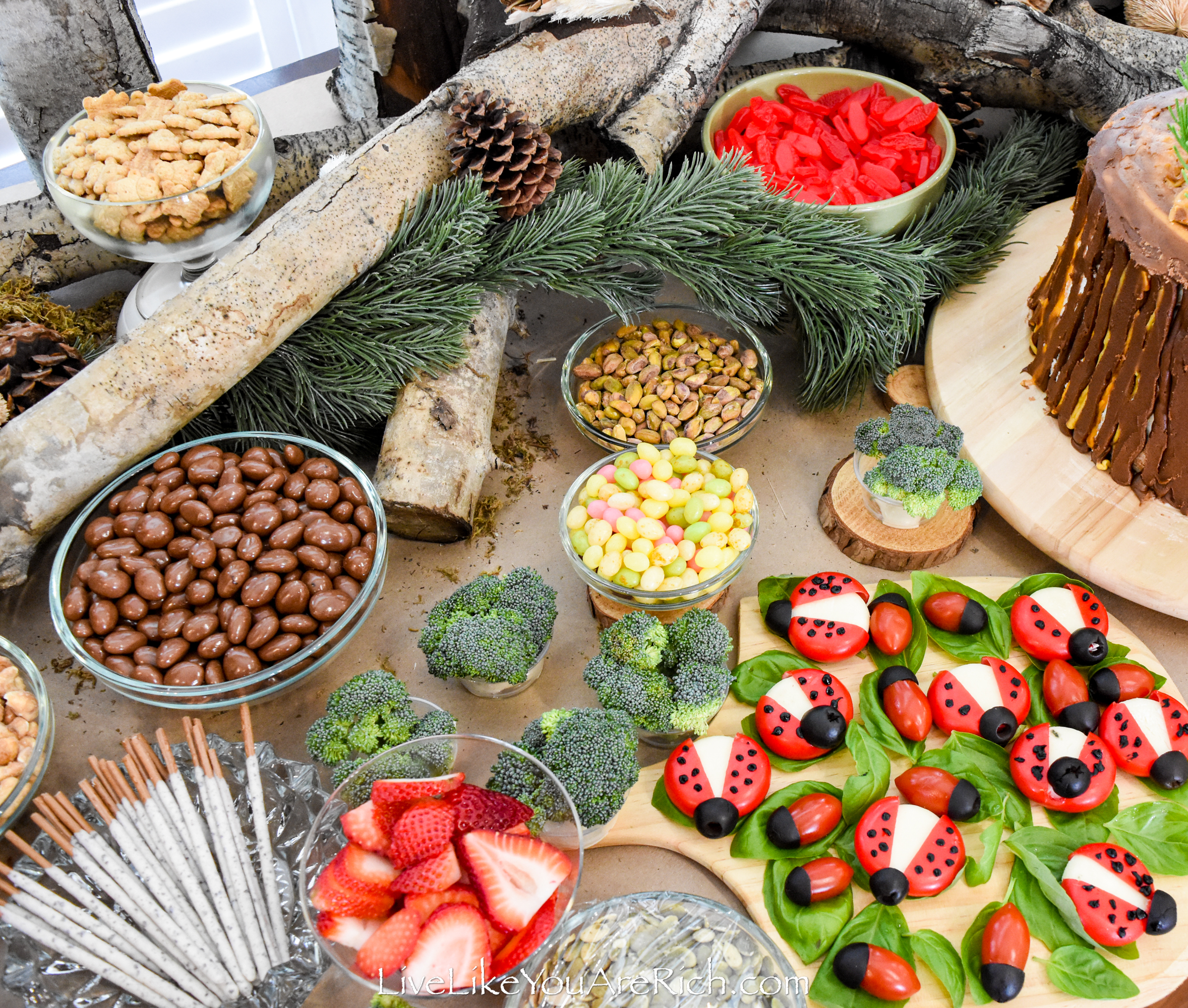 5- Finally, I went for a color scheme of natural earthy tones such as browns, tans, greens, and added pops of red and orange.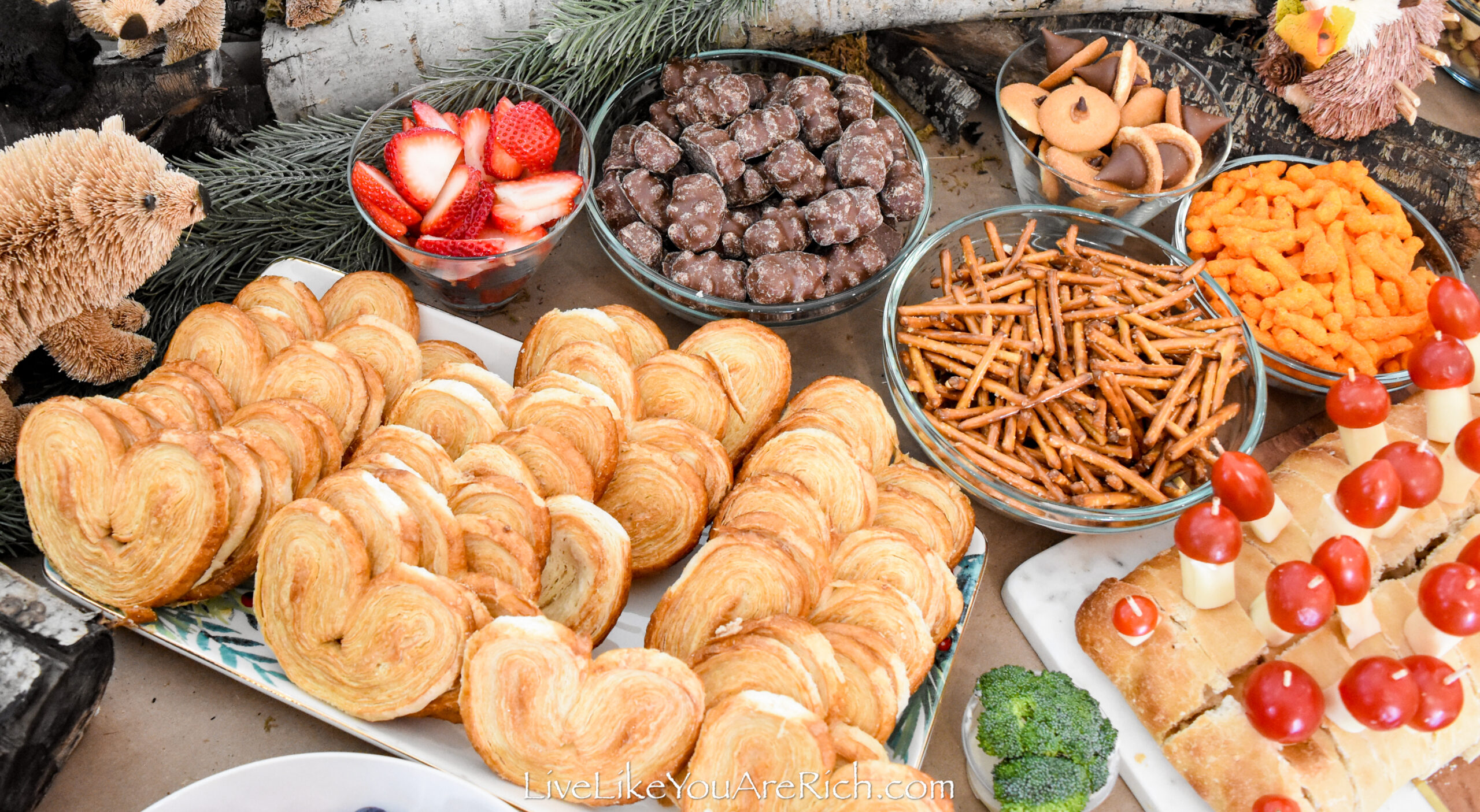 What Woodland Animals Eat in the Wild
In order to make this more of an authentic woodland animal party, I researched what woodland animals eat in the wild.
I put a list together and tried to include food for each of the animals I had in mind on the table.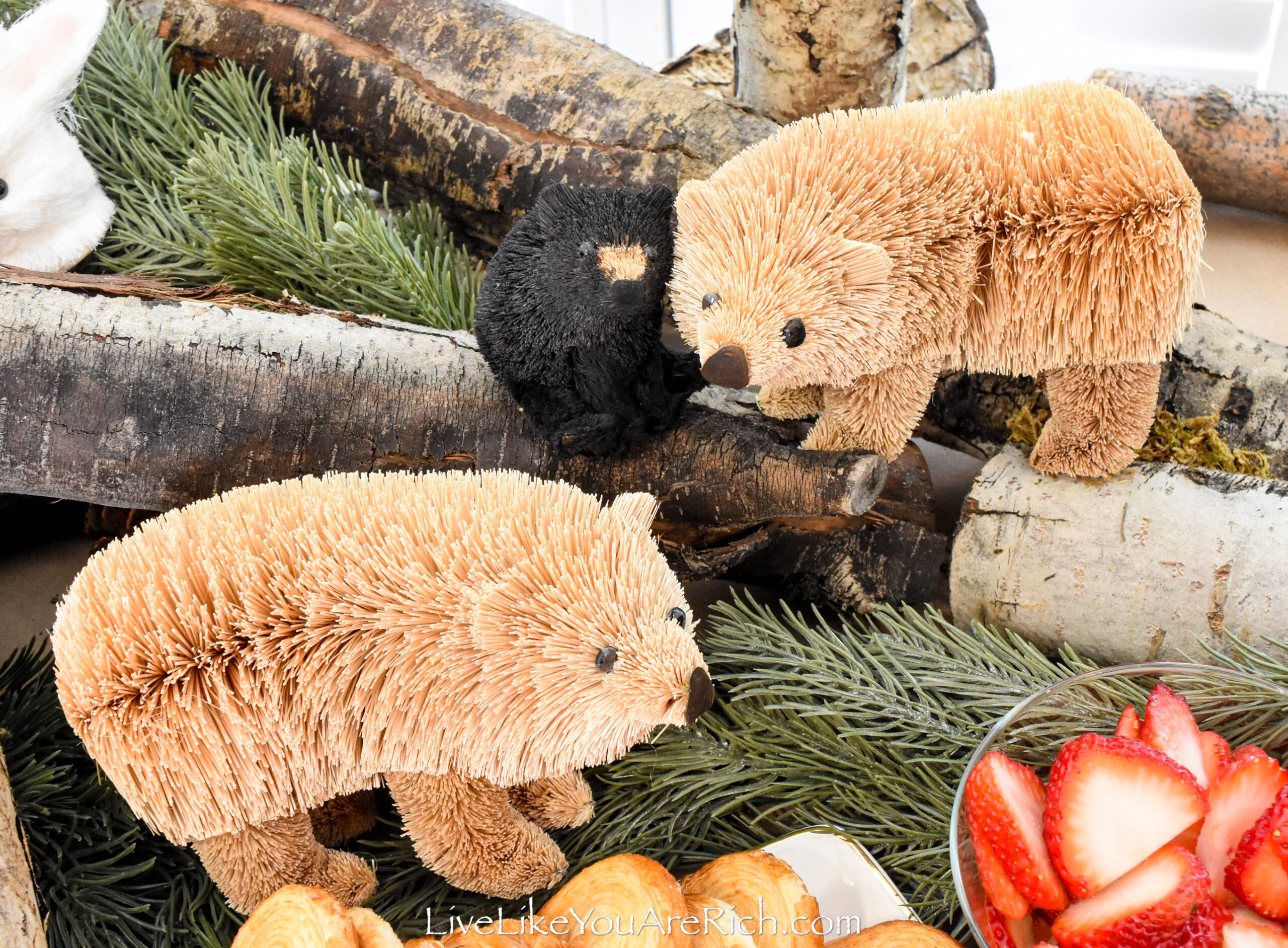 Bears
———
Berries
Nuts
Fish- Swedish Fish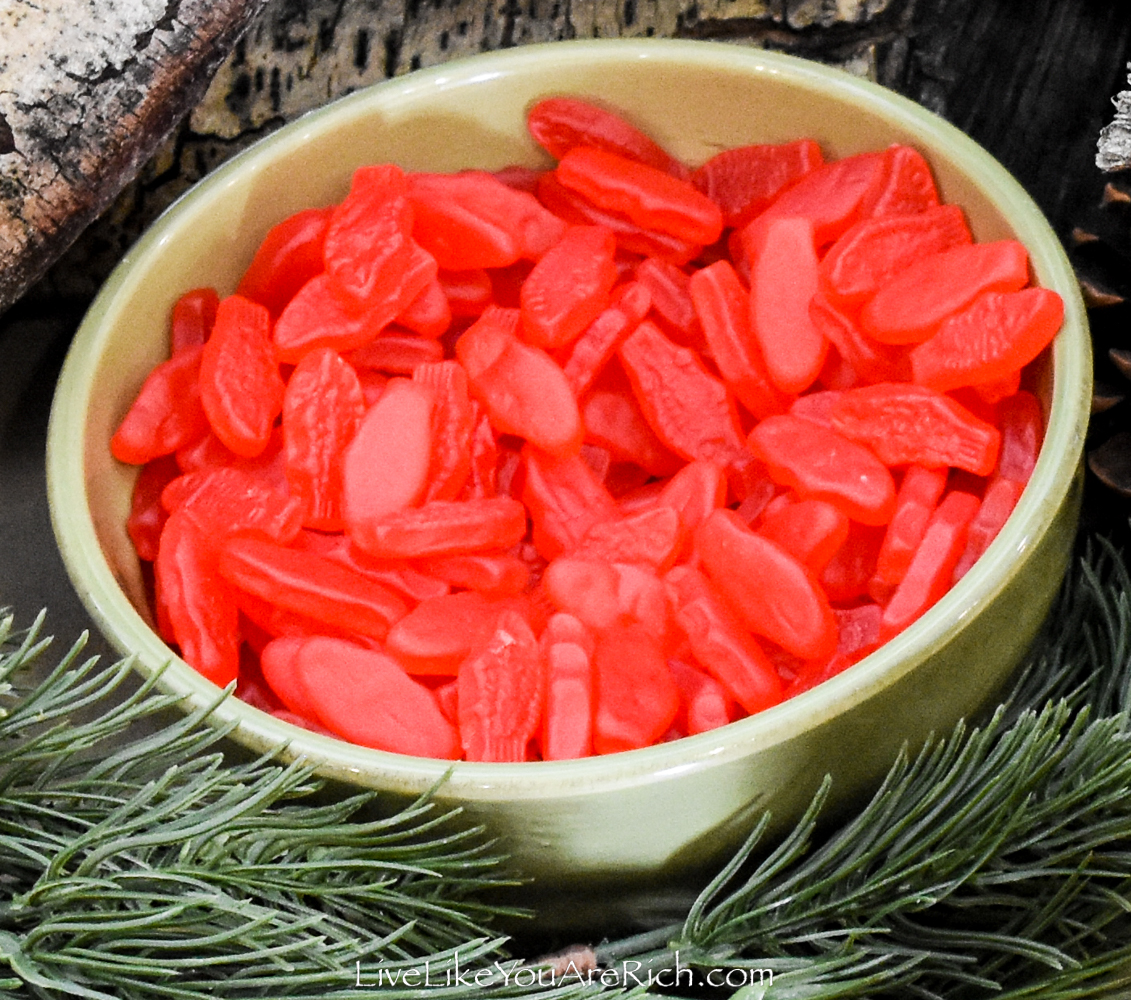 Beavers
———-
Logs- chocolate covered pretzel rods (large)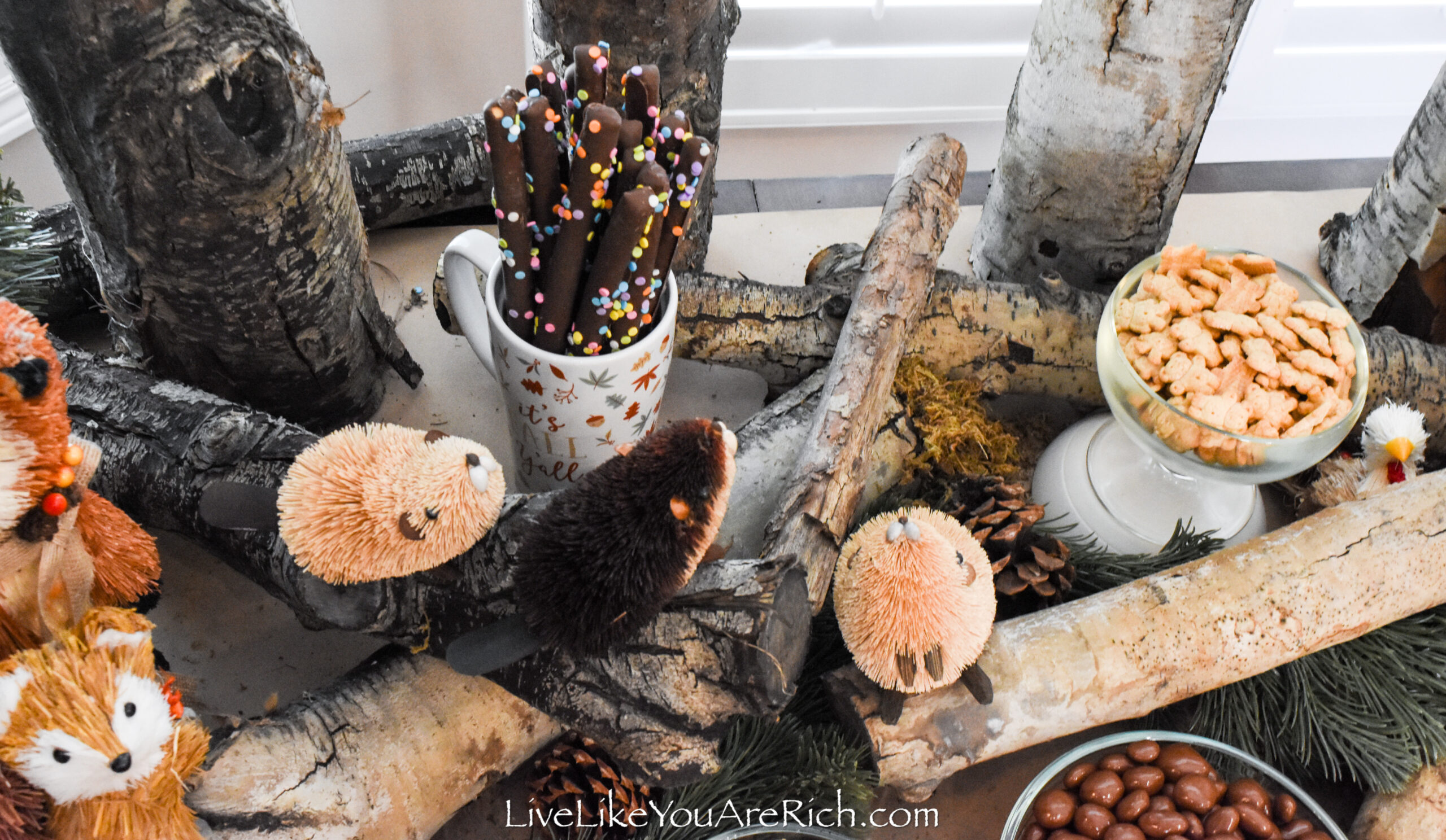 Branches- Pocky
Twigs- small pretzel rods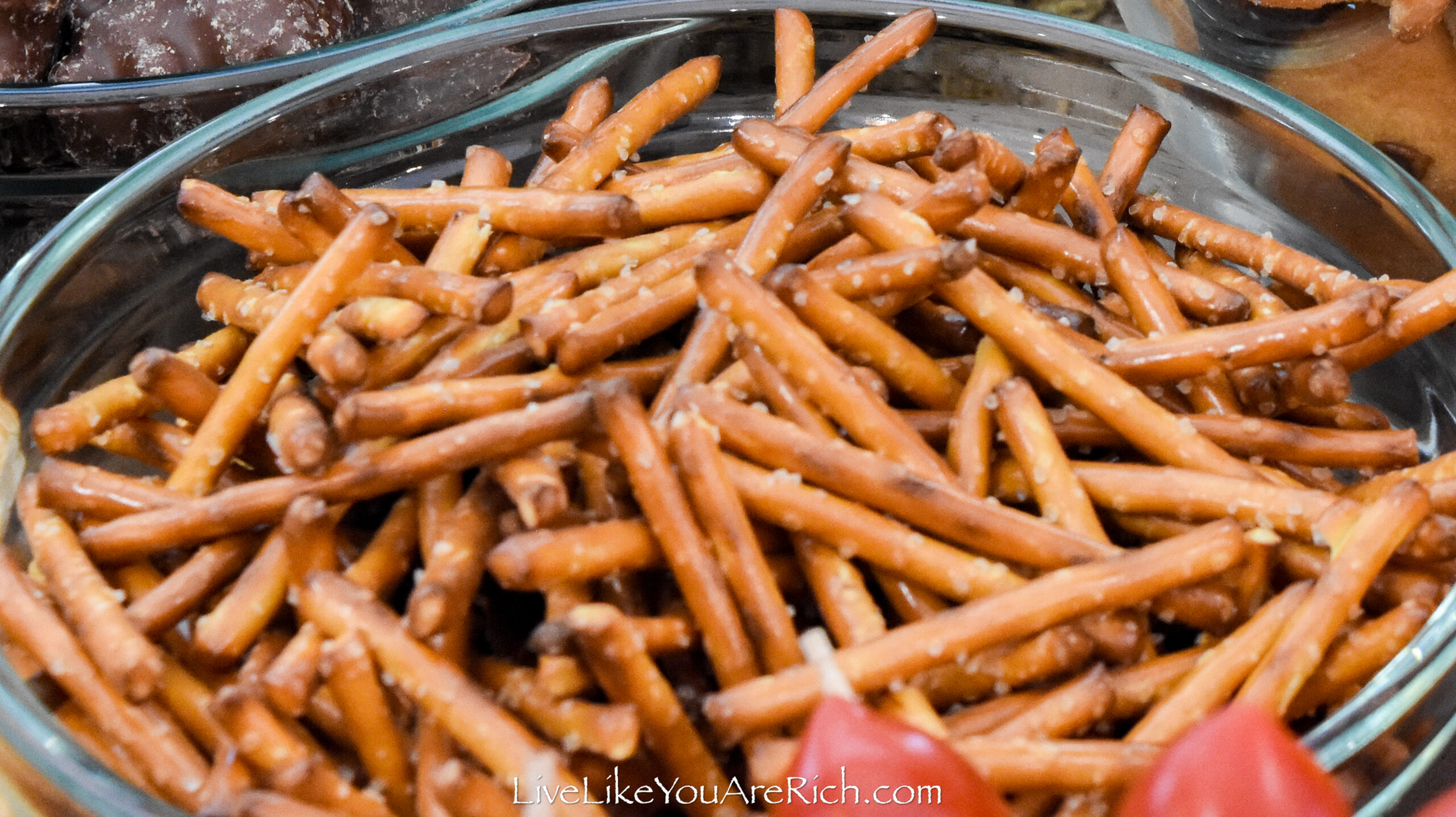 Rabbits
———-
Broccoli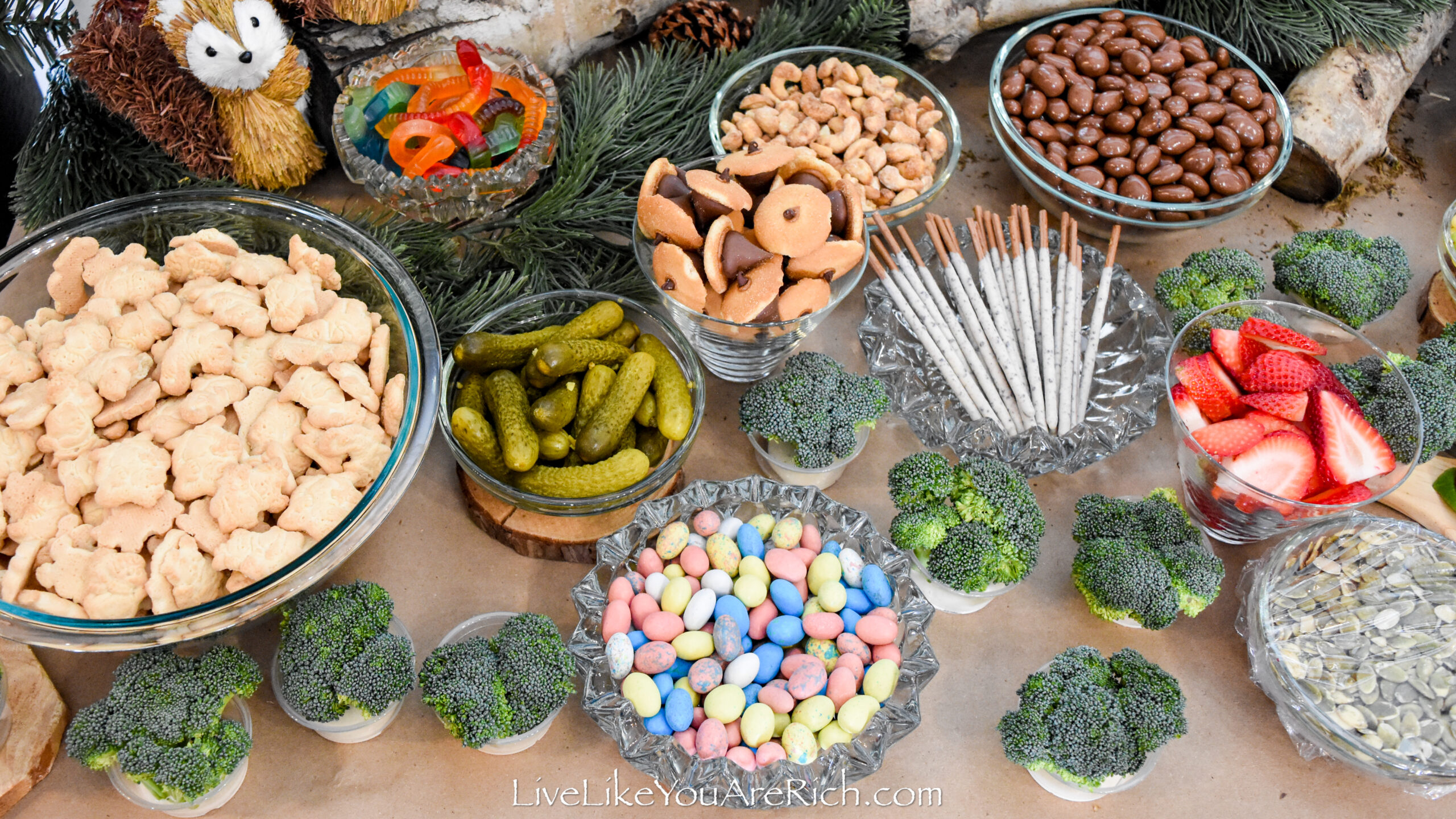 Cucumbers/pickles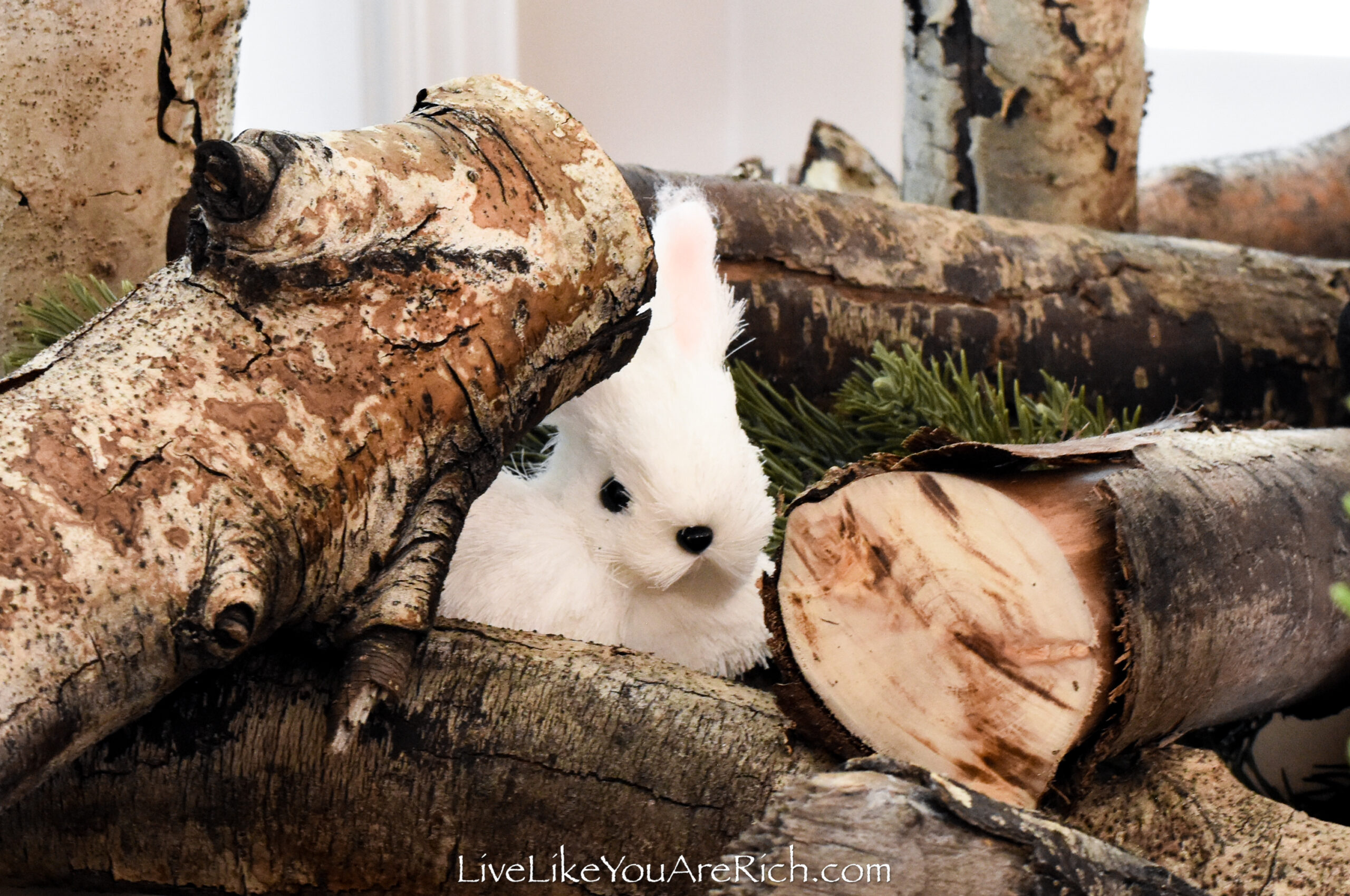 Skunks
————-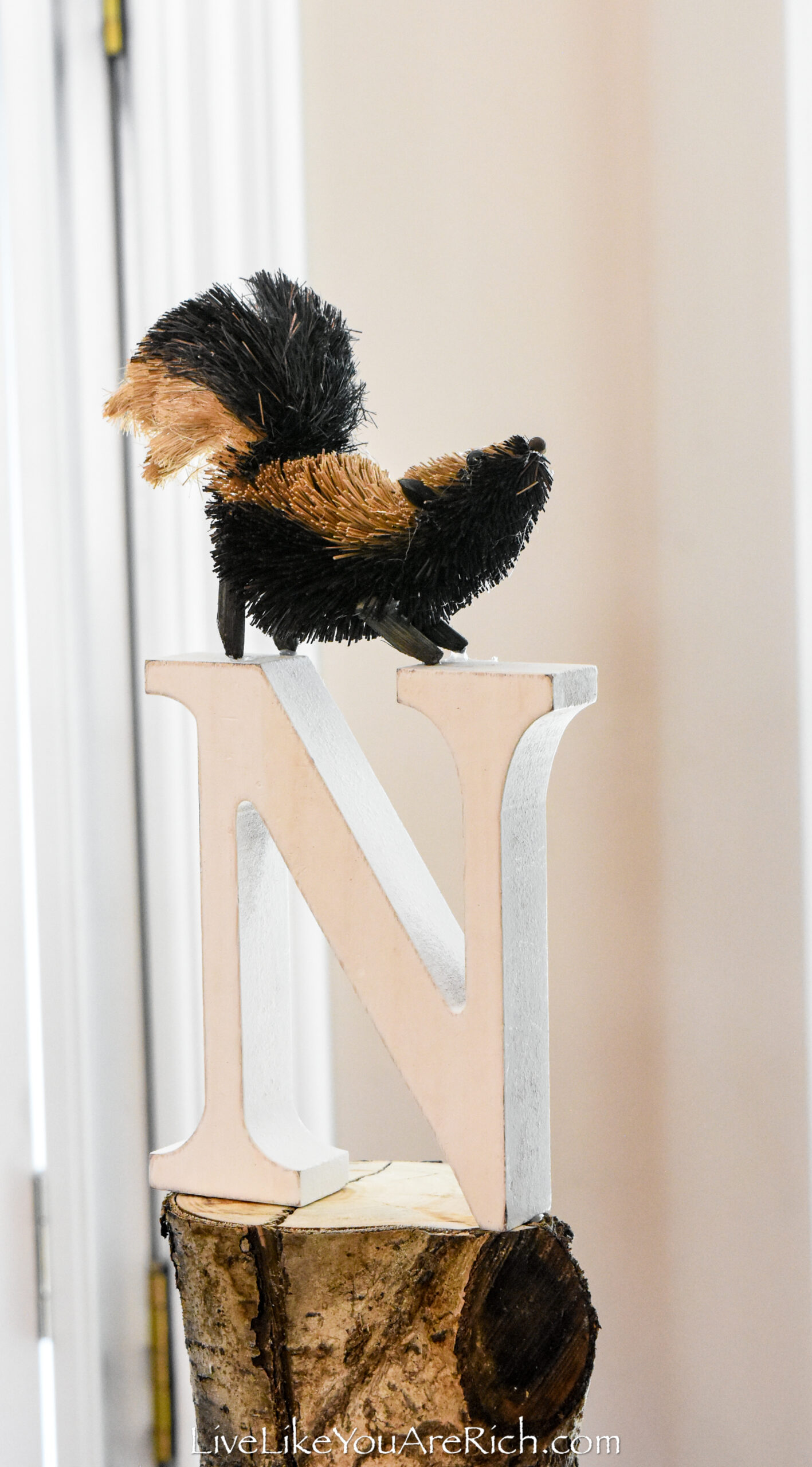 Birds
Bird eggs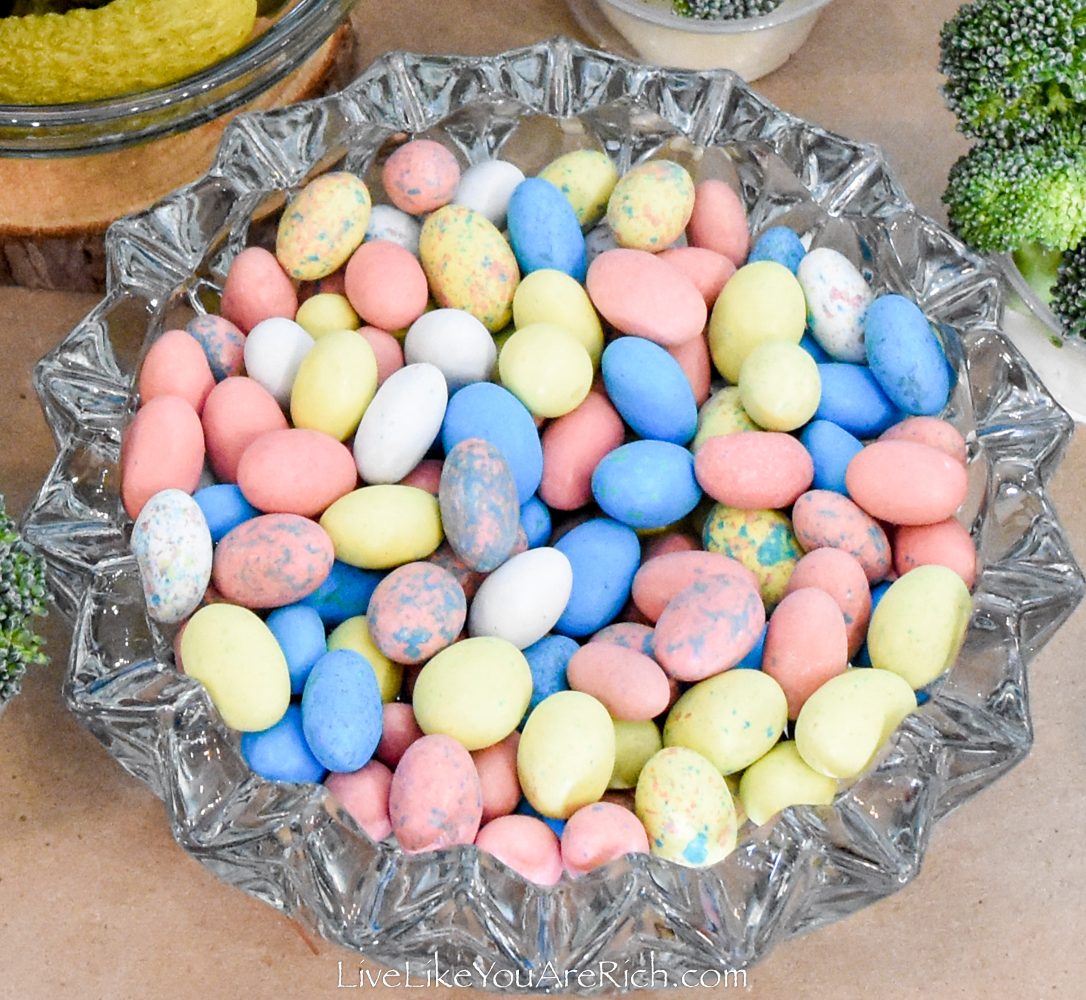 Fruit
nuts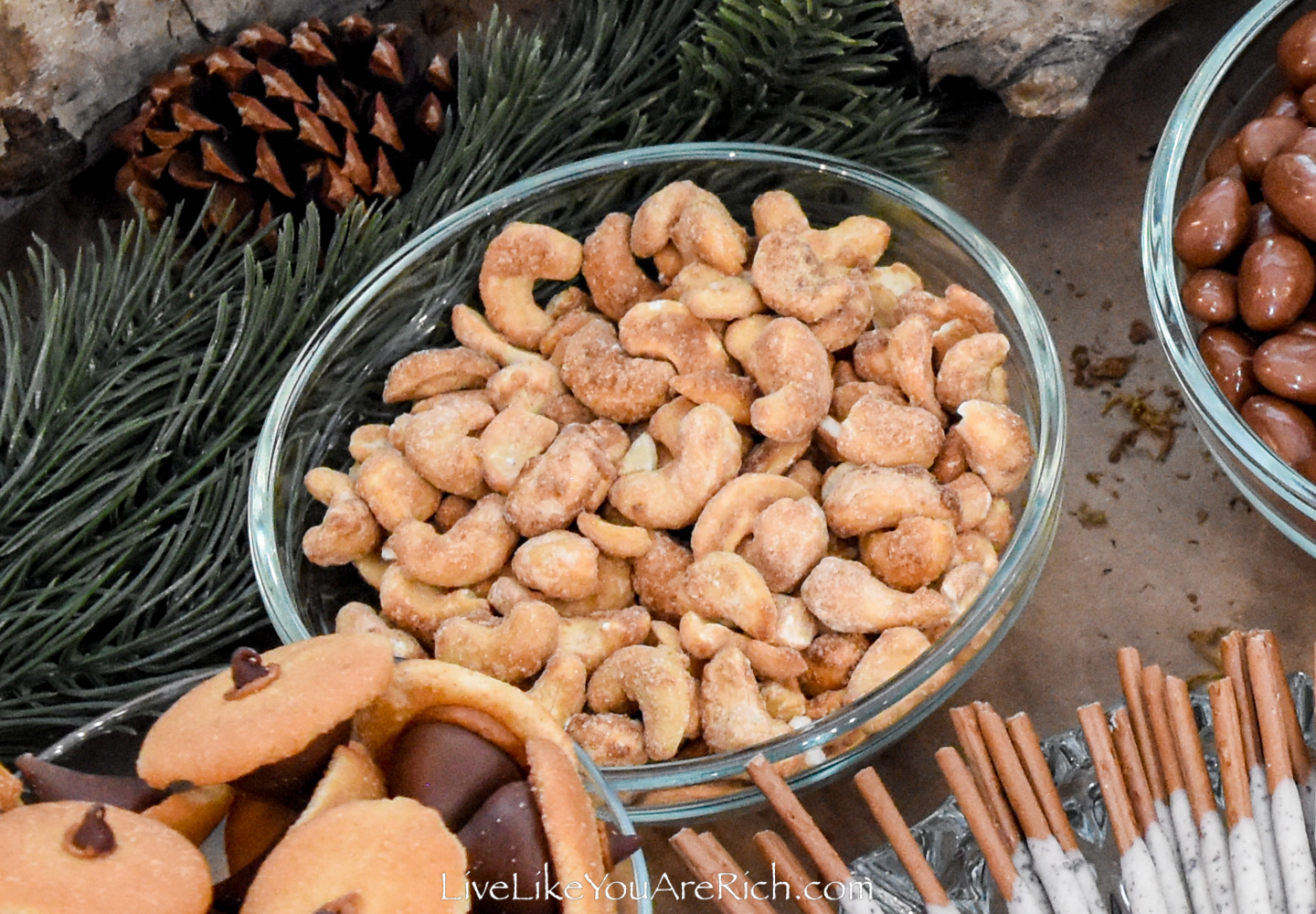 bugs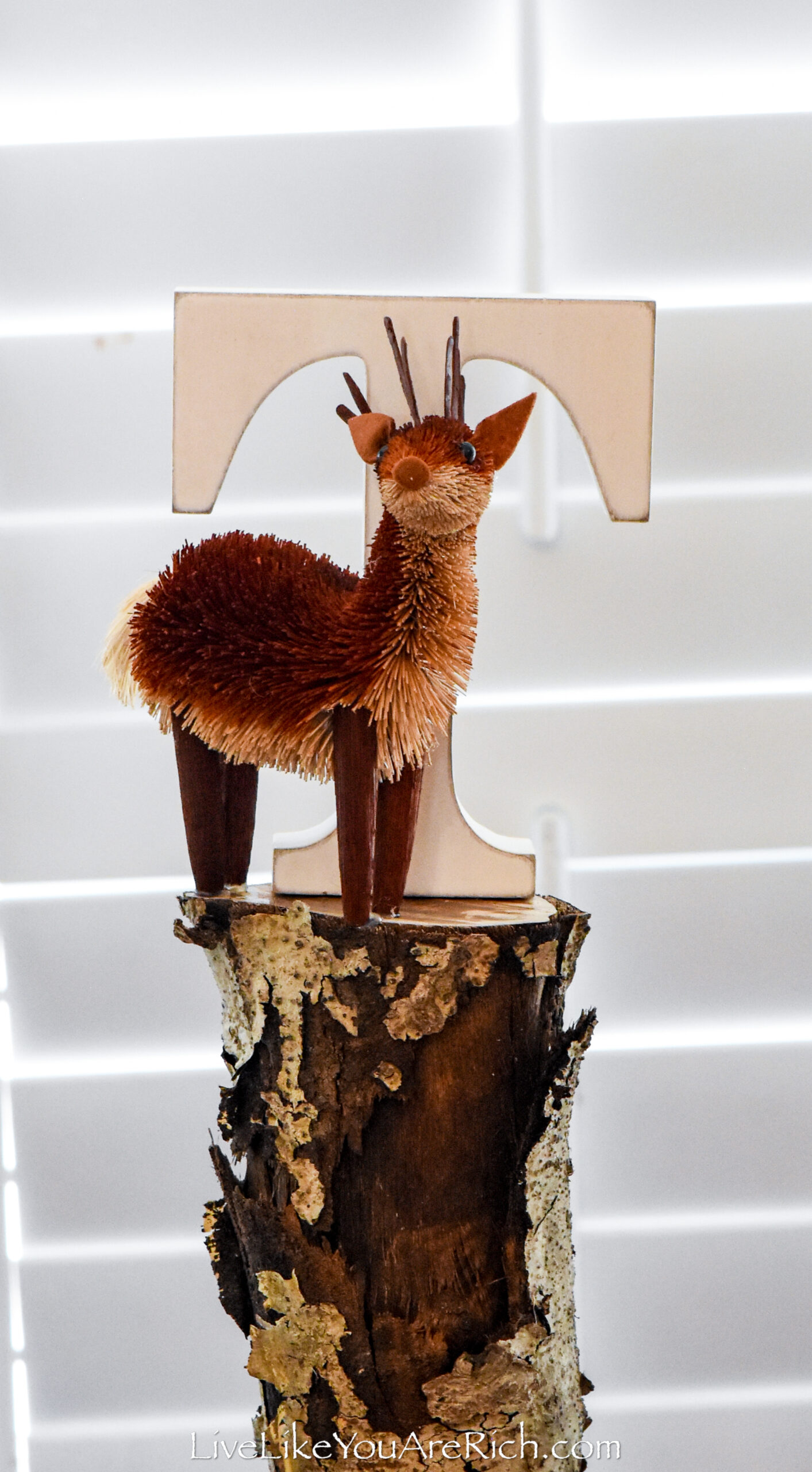 Deer
——-
Vegetation
Grass
Nuts
Acorns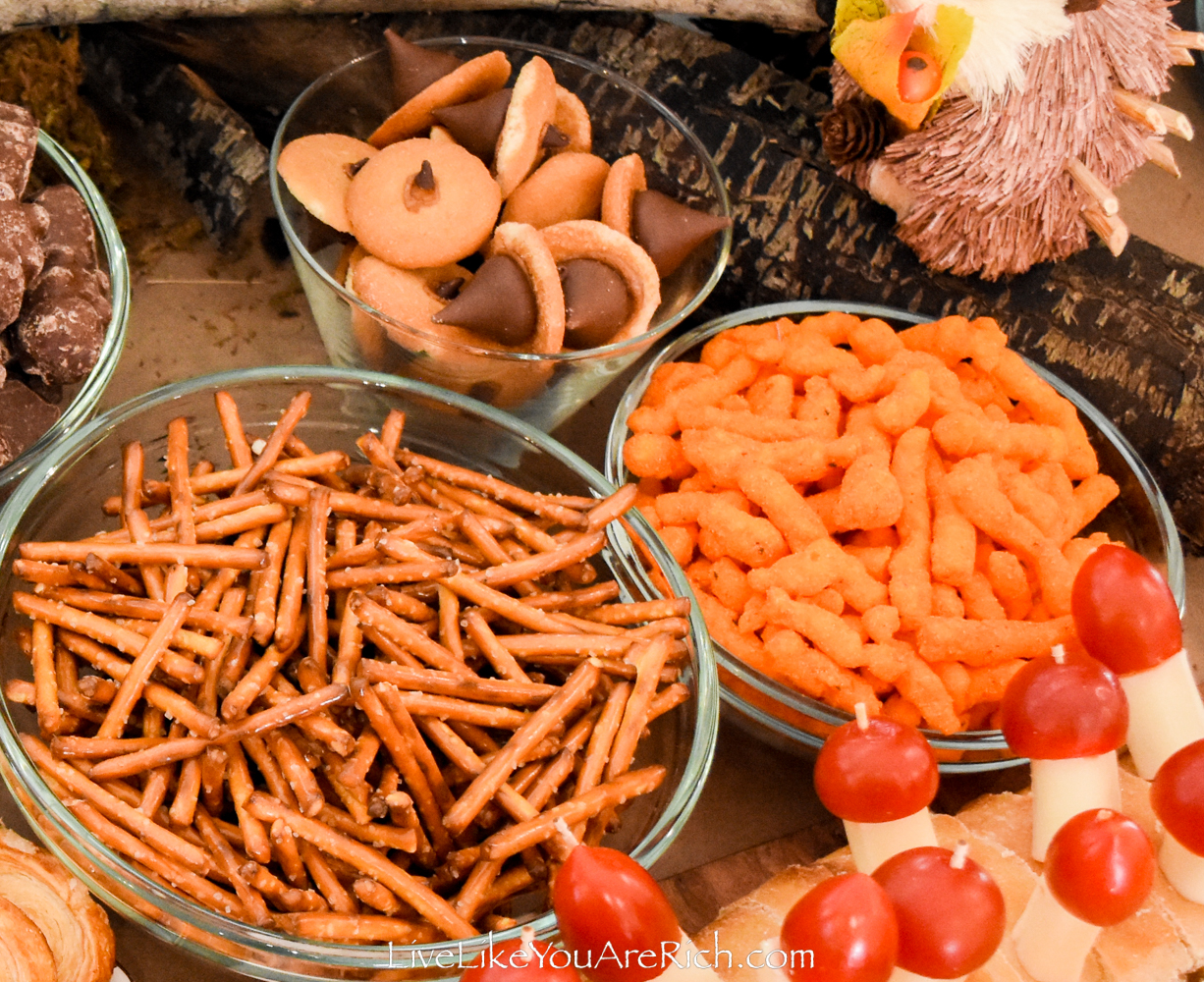 Wolf
——-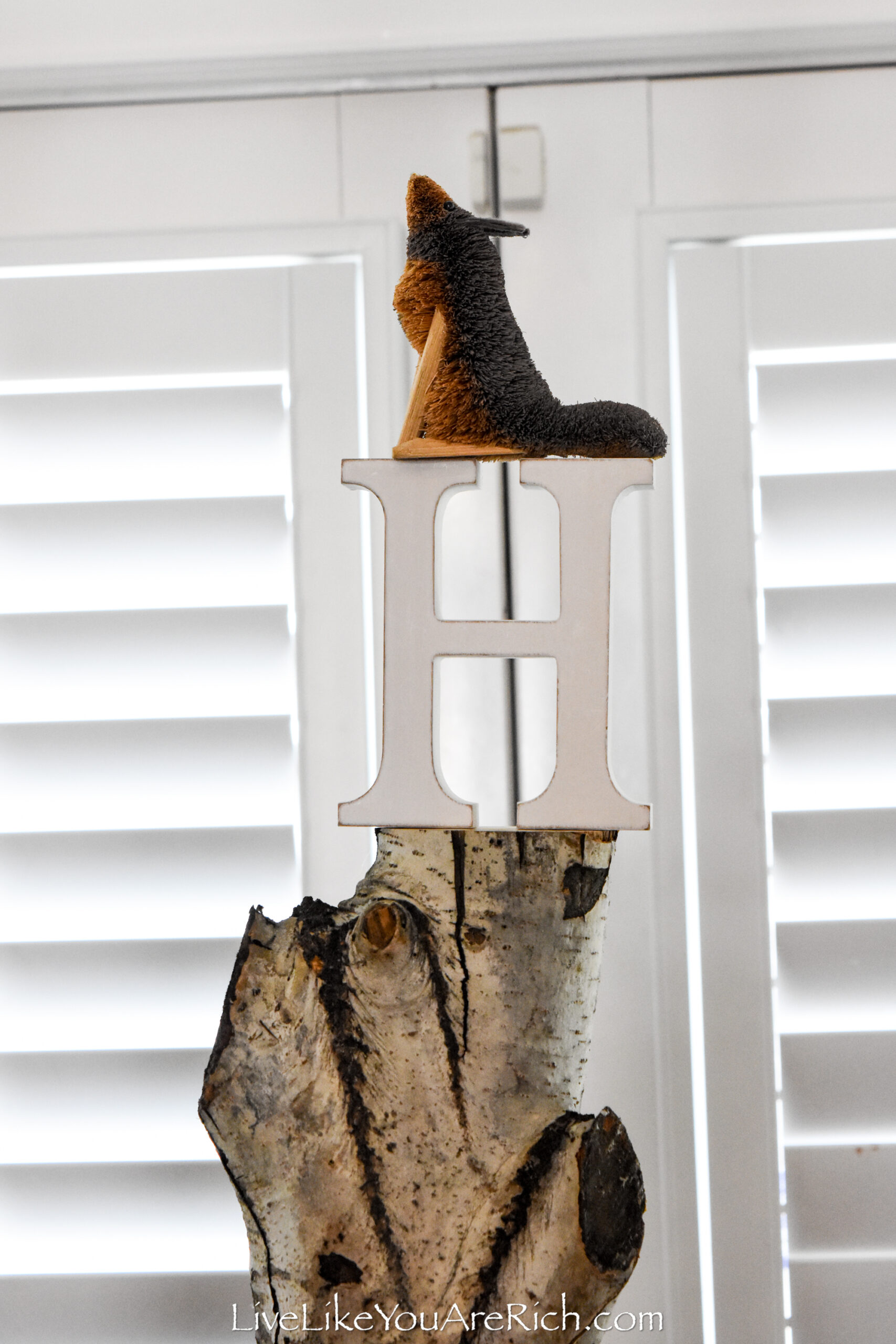 Deer and other small animals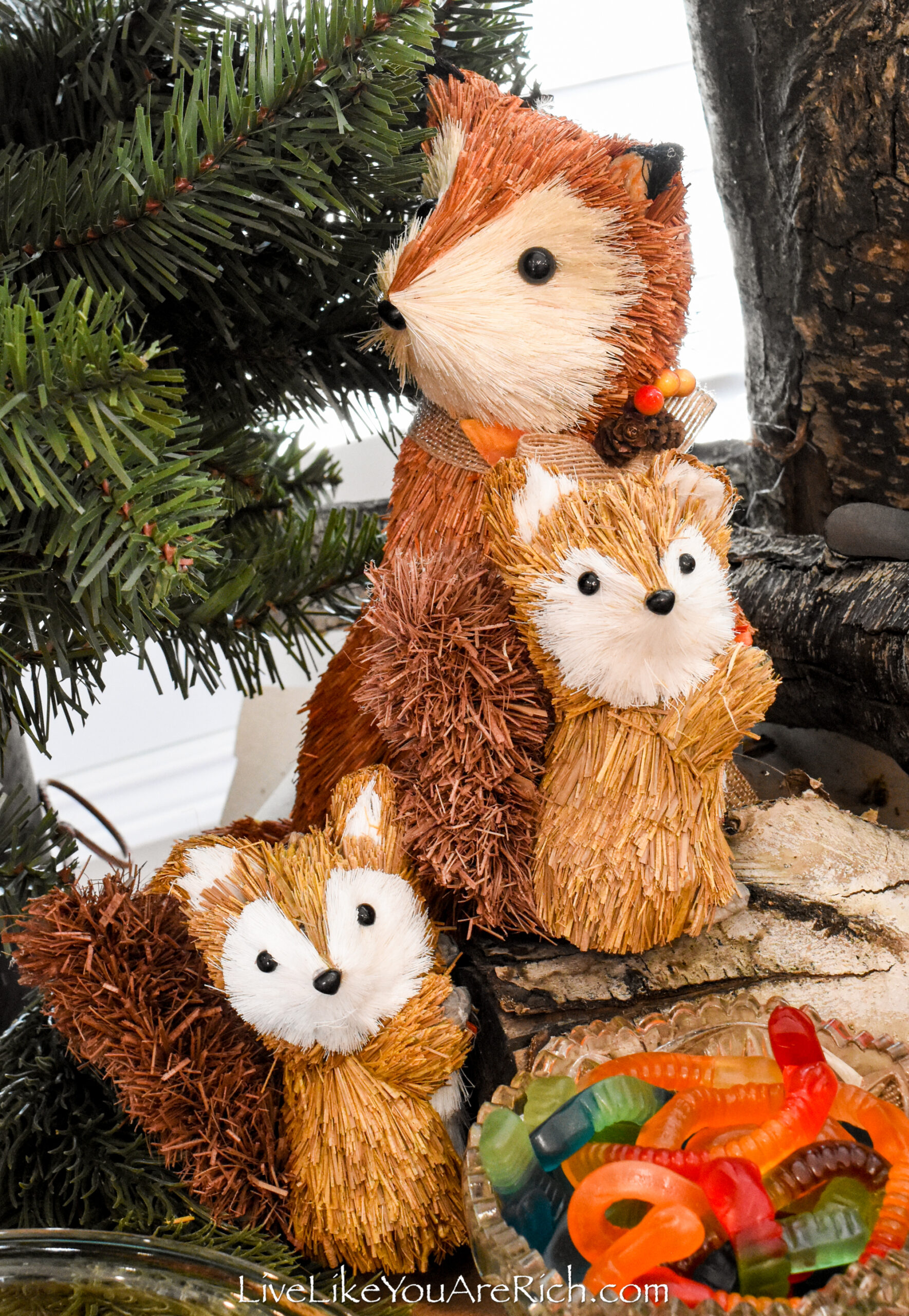 Fox
——-
Mushrooms
Mice
Rabbit
Berries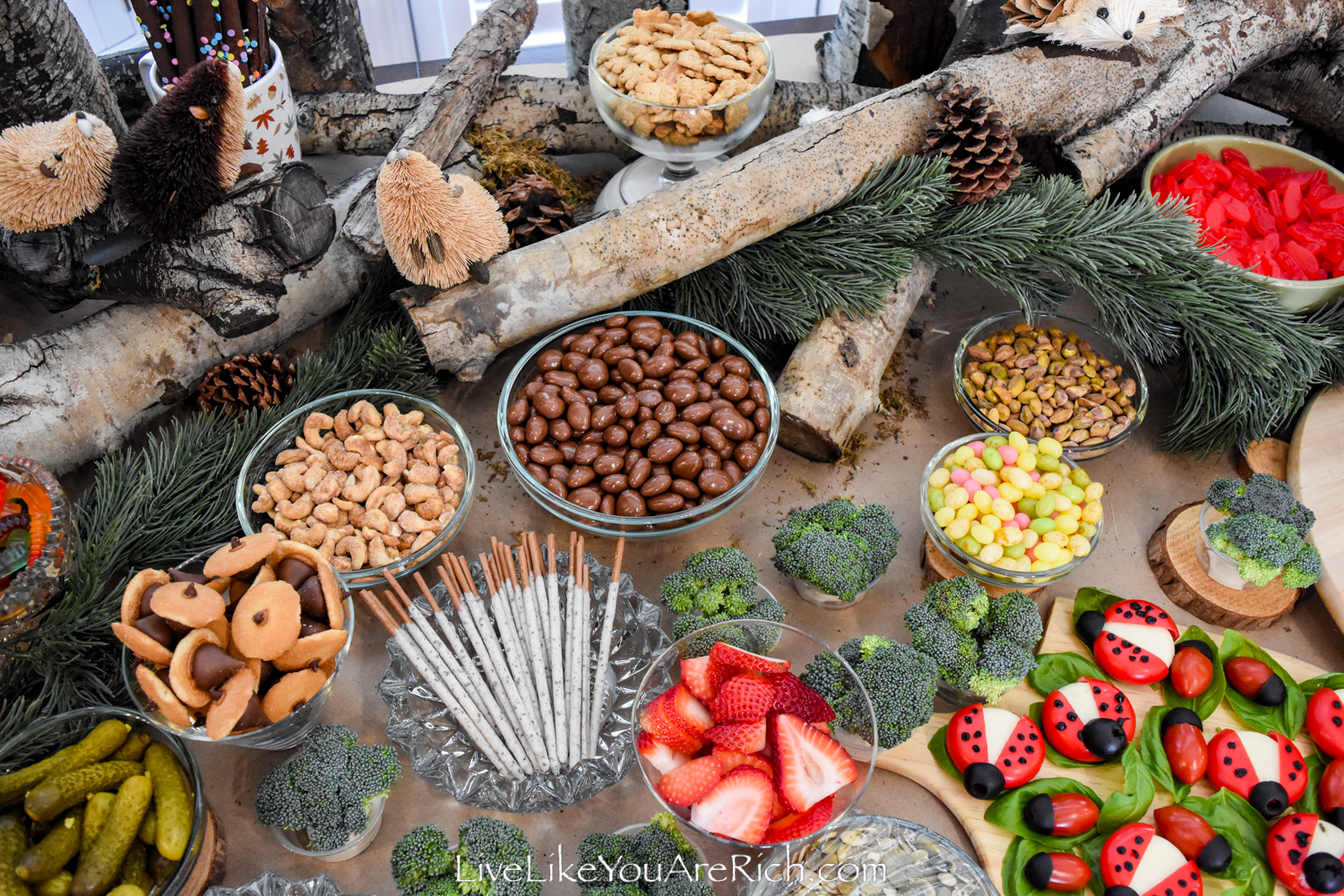 Acorns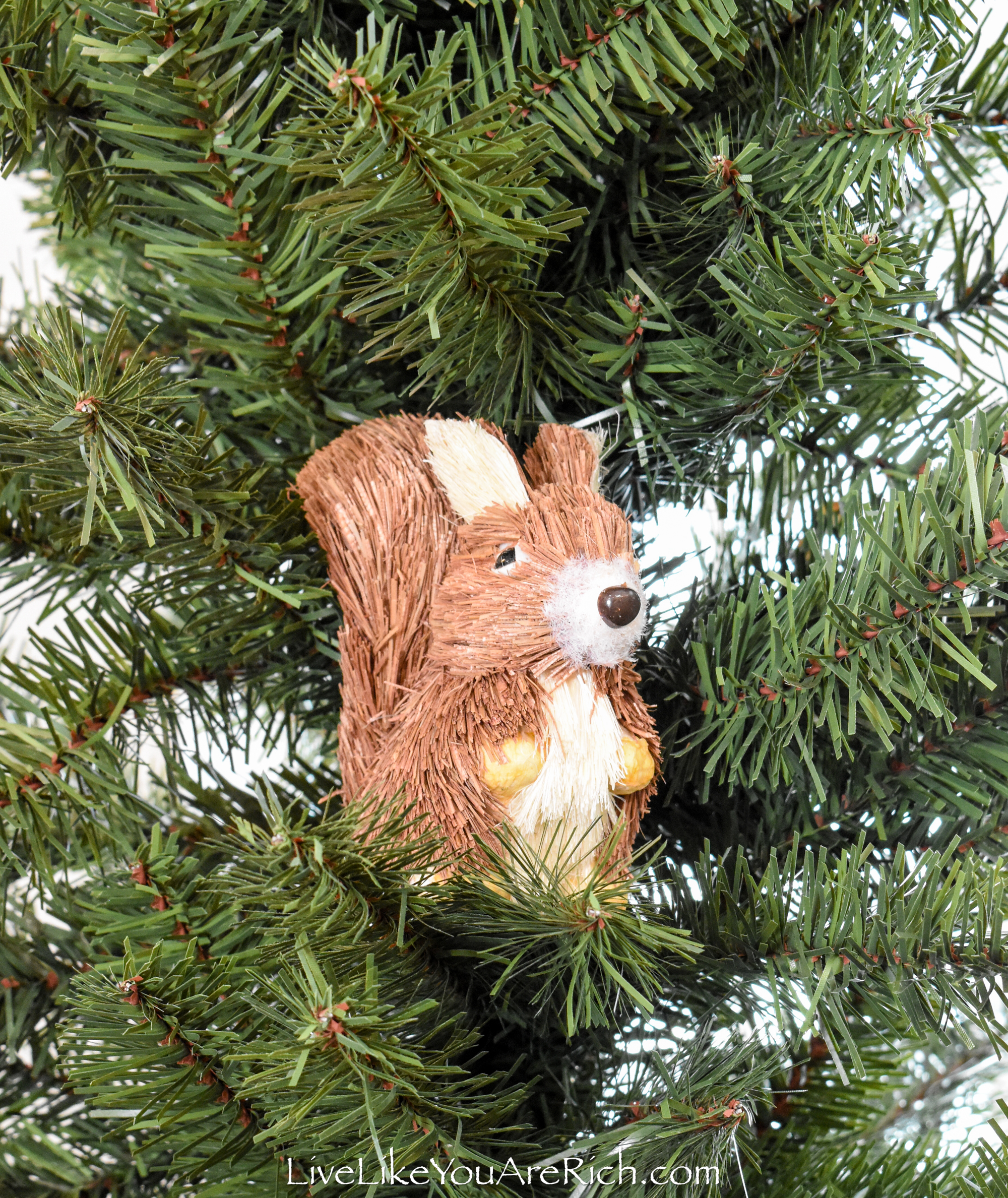 Squirrels
———
Nuts
Acorns
Berries
Seeds (pumpkin seeds)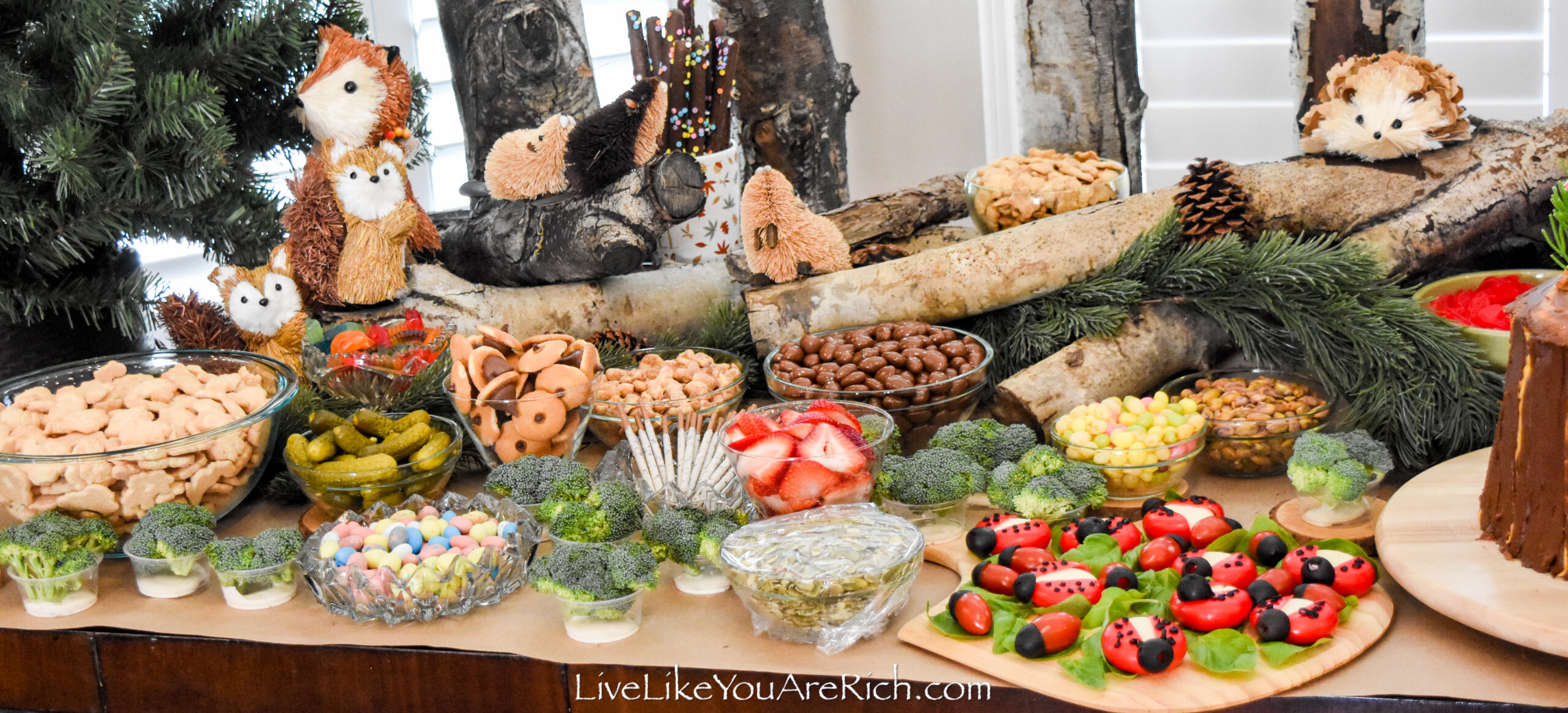 Hedgehogs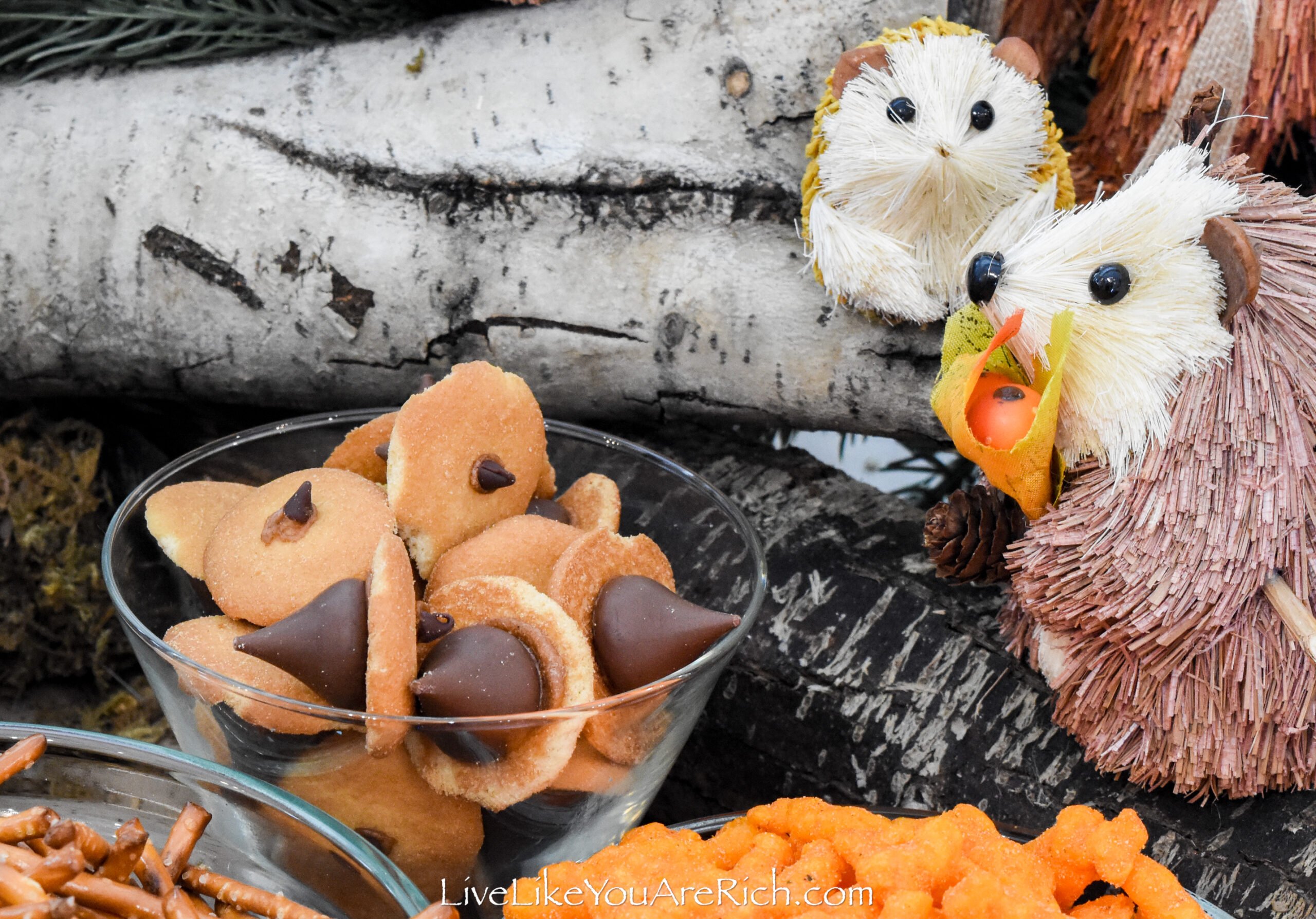 ————
Worms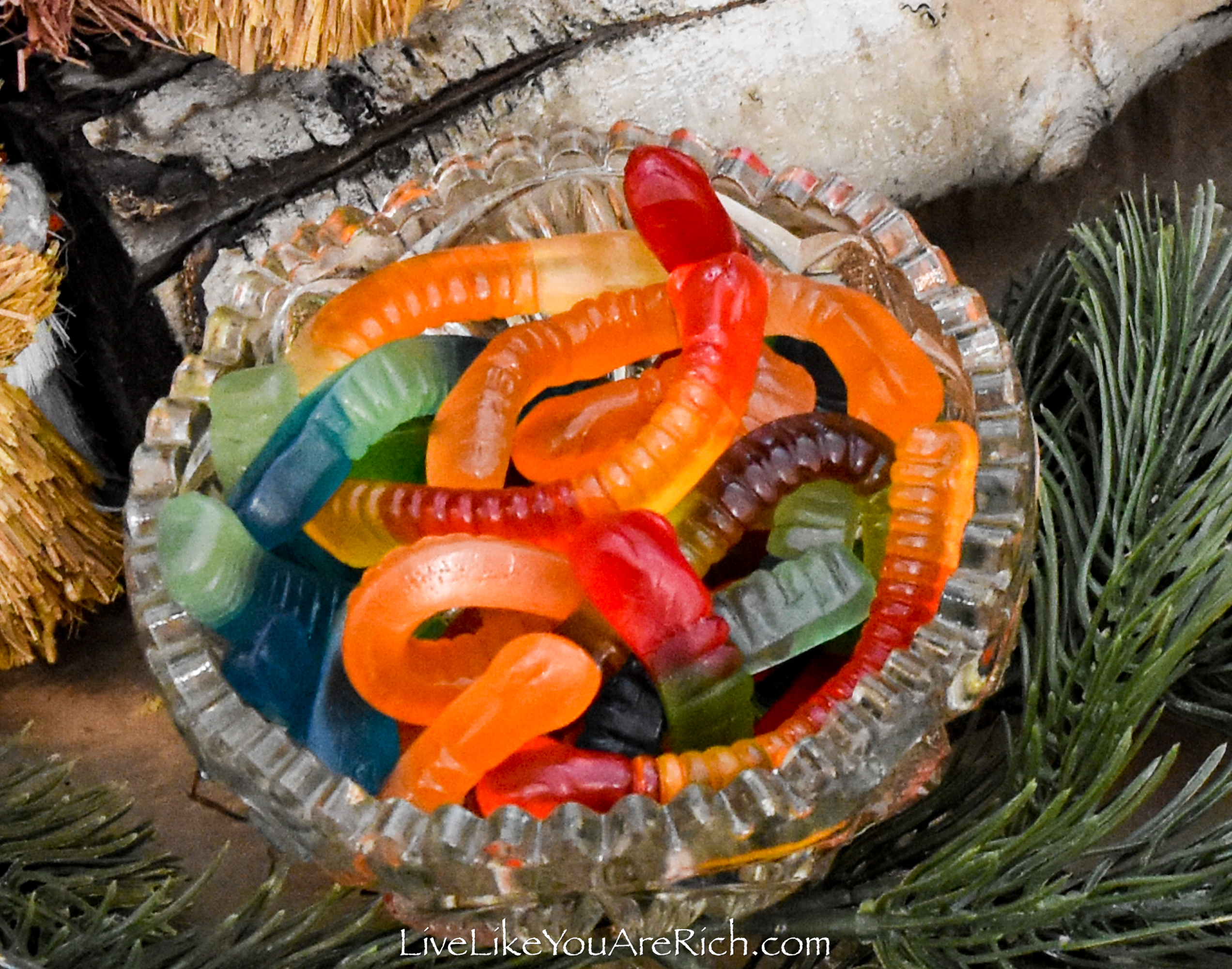 Snails
Frogs
Baby birds and
bird eggs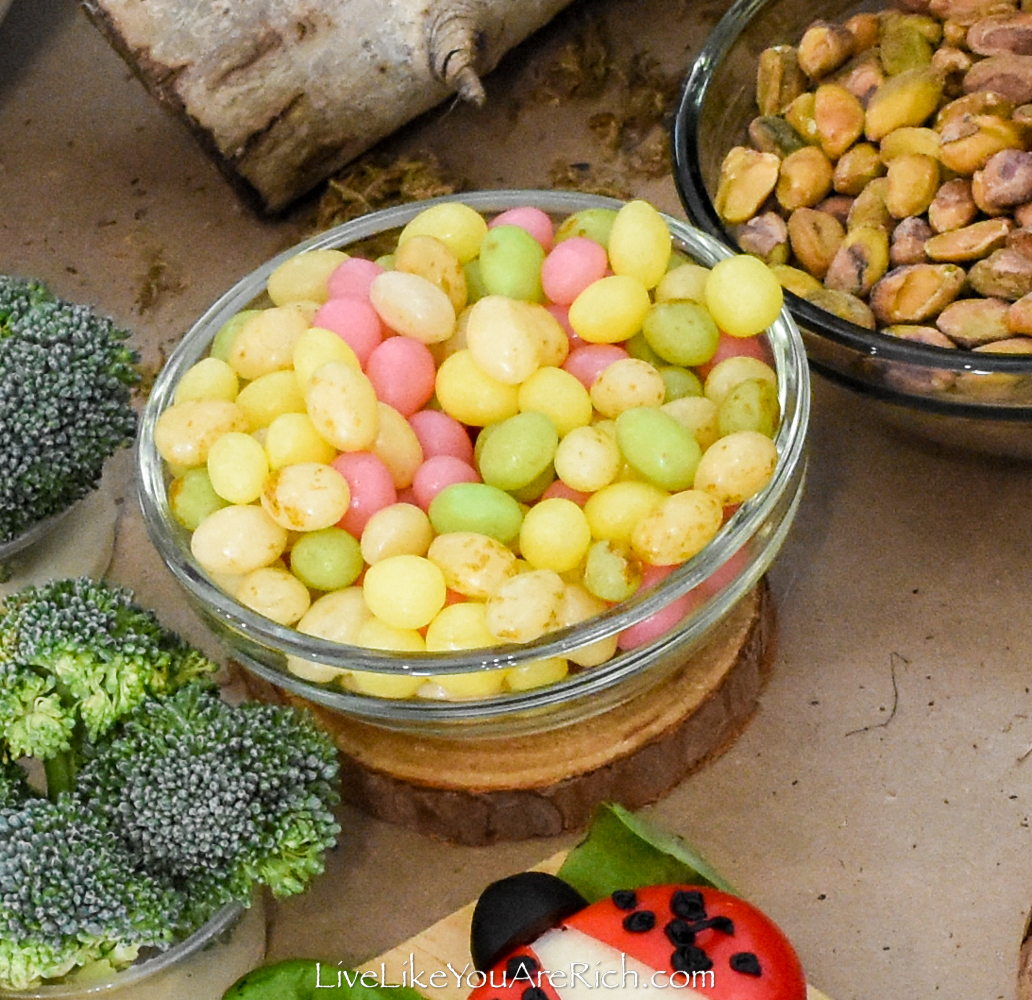 Porcupines
——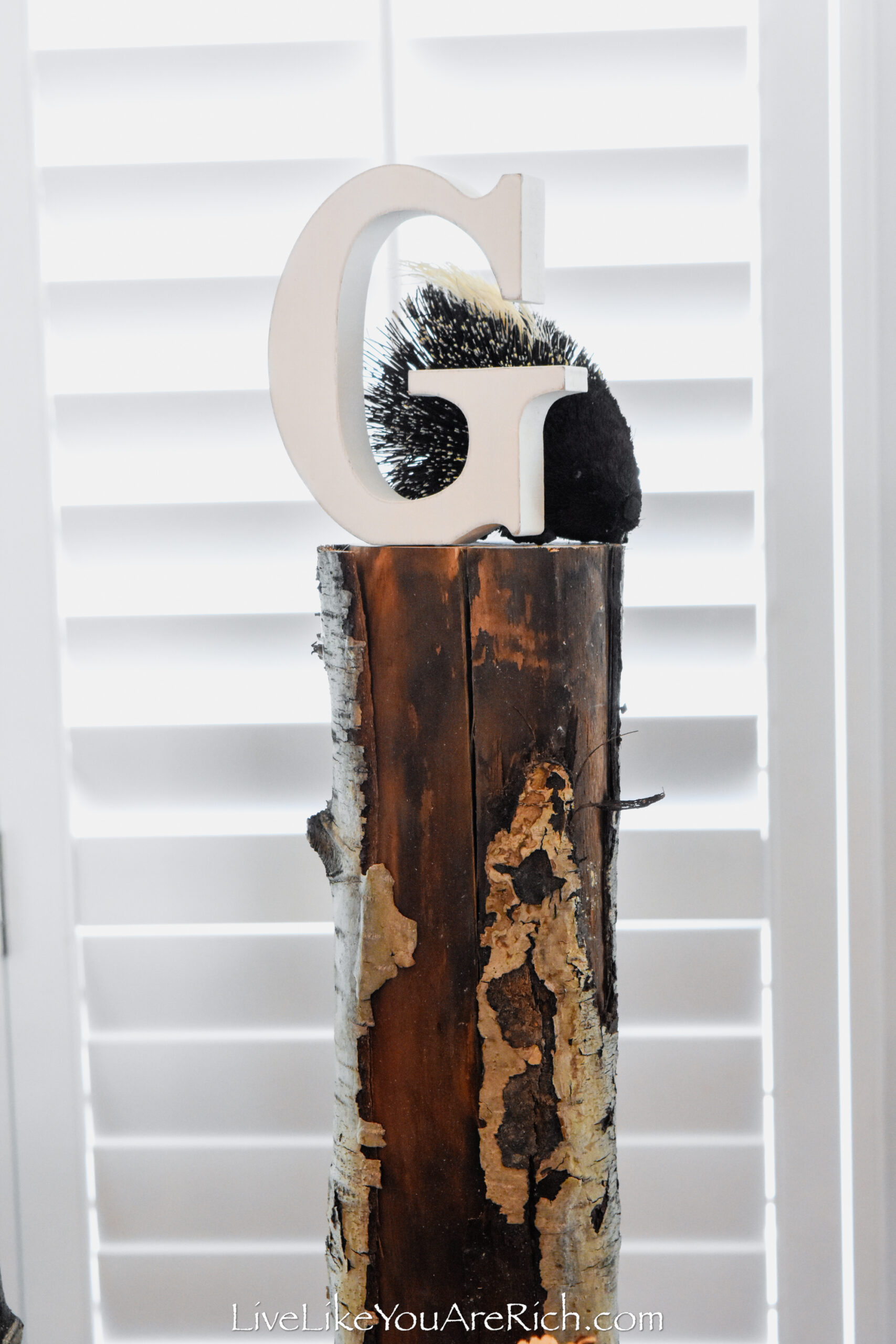 Leaves
Acorns

Bark
Needles of evergreen
Berries
Seeds
Leaves
Roots
Stems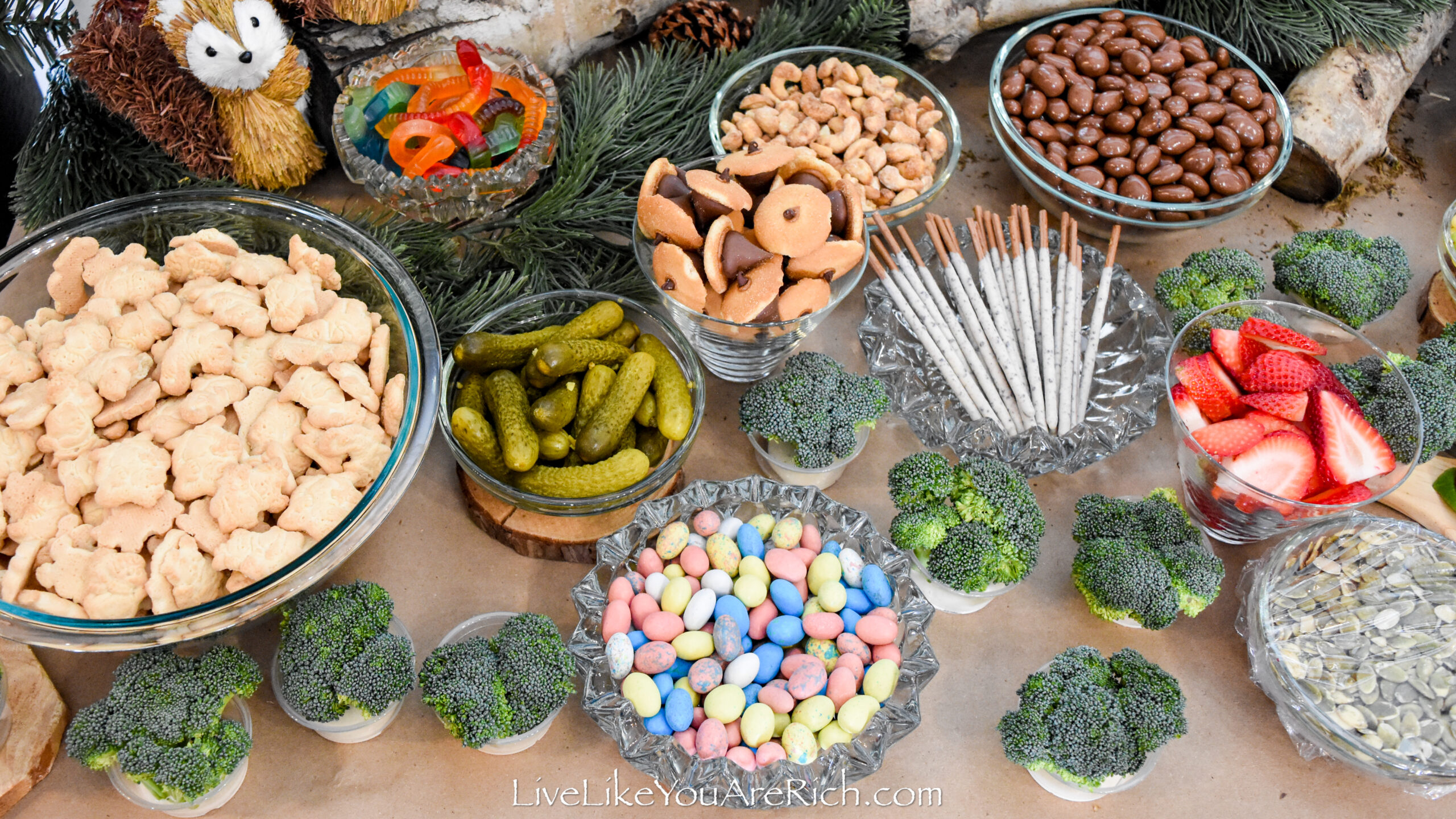 Raccoons
—————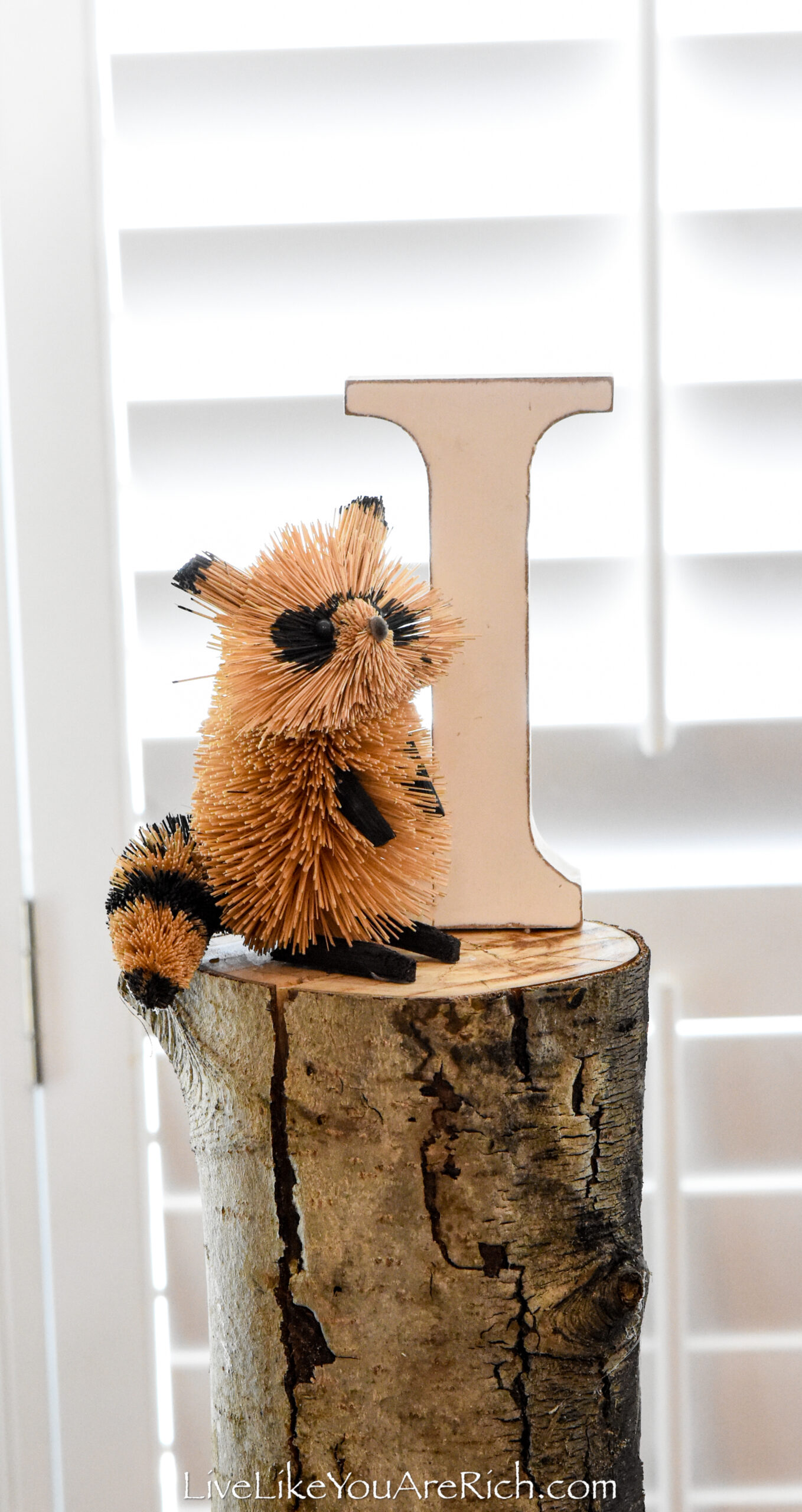 Snails
Frogs
Fish
Mice
Seeds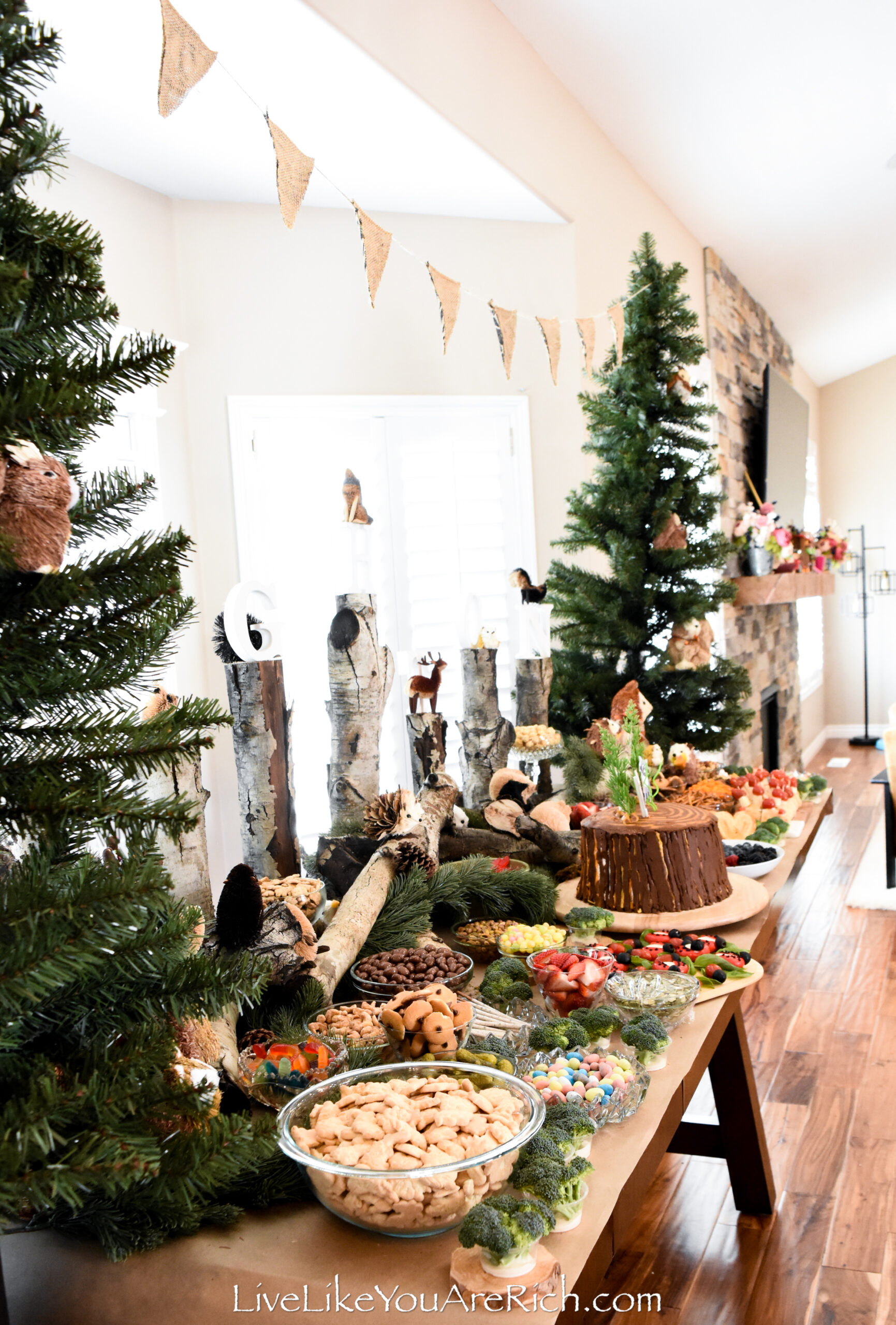 nuts
Owls
———-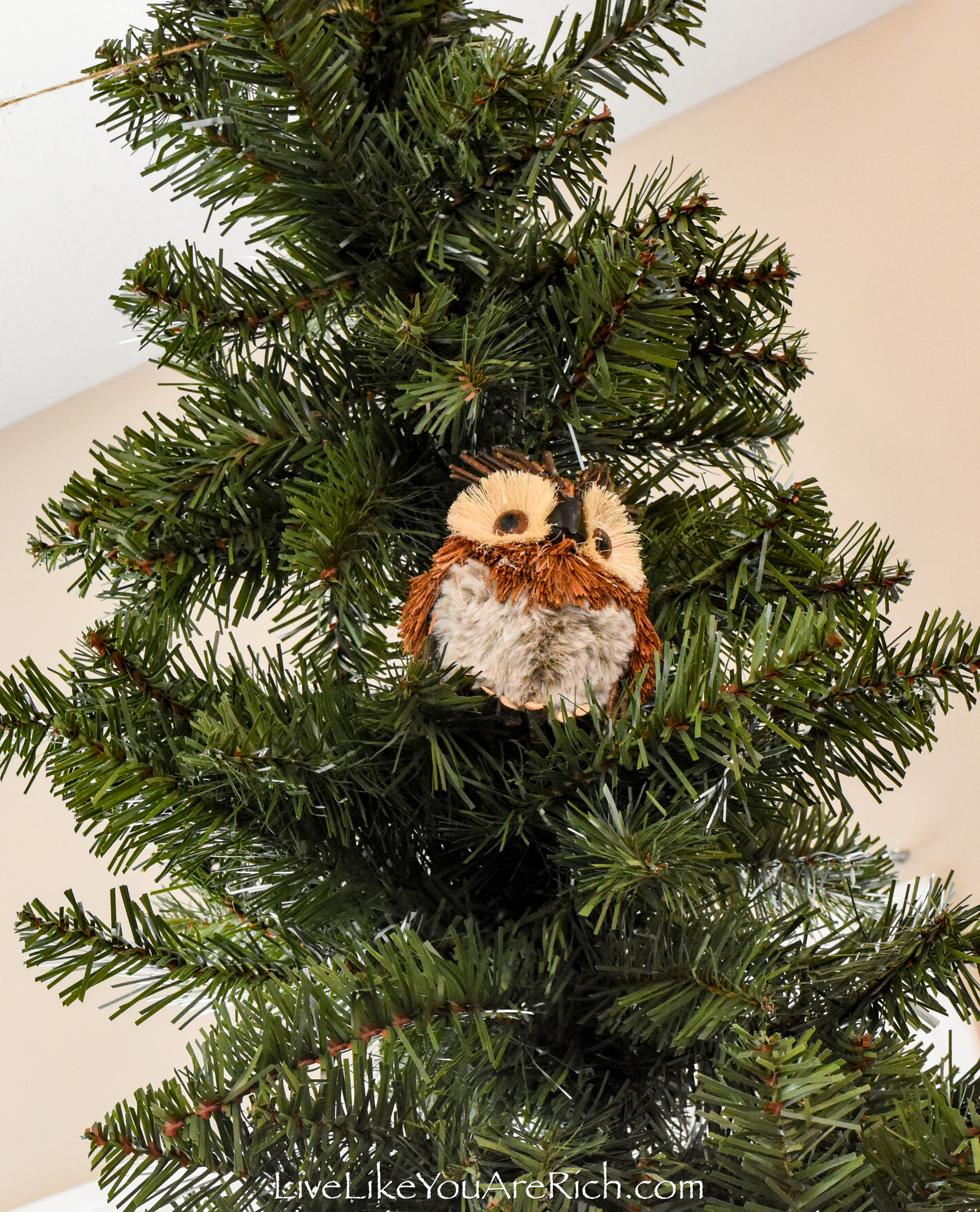 Mice- I was going to make mice made of cherries but ran out of time.
Snakes & Frogs- I was going to add gummy snakes and frogs but never did.
Birds
_______
Ladybugs get the edible ladybug recipe here.
worms
dragonflies
Supply List for Woodland Party Food Ideas
Gather some or all of the food above.
Make the recipes (tutorials posted below)
dishes, plates, and spoons/toothpicks for serving food.
How to Put Together Woodland Party Food Table.
I'll explain how I put this table decoration together in the post about the woodland party decorations and the recipes for the food-specific posts (mushrooms, acorns, cake, and ladybugs).
Everything else I just set out in a dish that matched the decor.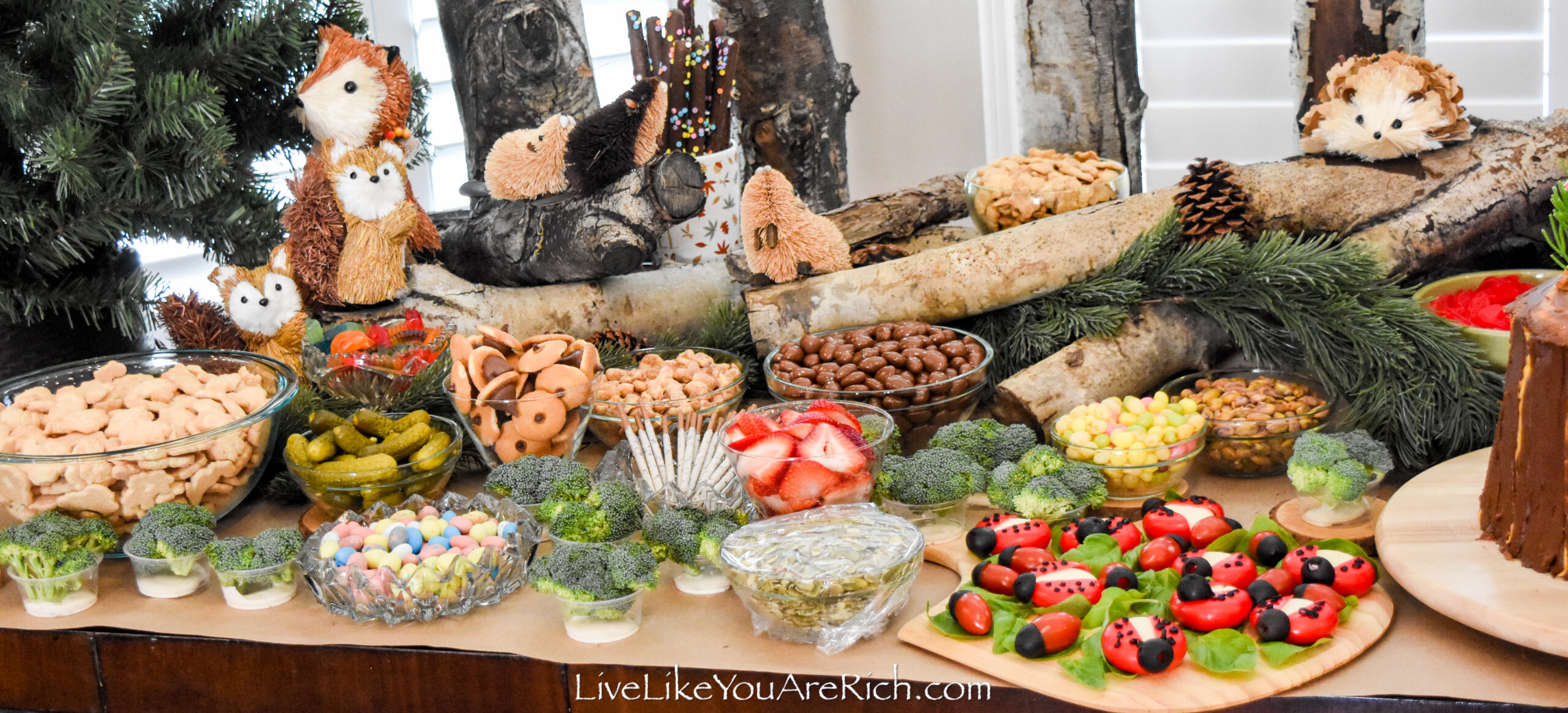 It was super easy and lots of the food was eaten up by our 32 guests. It was fun to see everyone enjoying items off of this party table.
To see more posts for this Inexpensive Woodland Birthday Party check out these posts below…
Invitations and Details- Inexpensive Woodland Birthday Party
Decoration– Woodland Party Decor
Decoration– Kids' Woodland Party Tablescape
Decoration- Adult's Woodland Party Tablescape
Decoration- No-Sew DIY Burlap Banner (coming in the next few days)
Food- Woodland Party Food
Food- Mushroom-Looking Cheese Tomatoes for Woodland Party
Cake- Easy Tree Stump Cake for a Woodland Birthday Party
Cake- Mini Burlap Banner for a Cake (coming in the next few days)
Food- Edible Ladybugs for a Woodland Party
Food- Easy Nilla Wafer Acorns
Happy Partying!

For other 'rich living' tips please subscribe, like me on Facebook, and follow me on Pinterest and Instagram.