Here are 17 Ways to Save on Christmas Gifts for Kids…

1. Get to Dollar Tree and Target dollar bins early. I like to save money on little items (stocking stuffers) by buying from Dollar Tree and Target dollar bins.
Although I dislike it, Christmas items are shelved in these stores right before or after Halloween. By getting there early you have the 'pick of litter' and get affordable items for filler gifts.
2. Look for and use Target's 25% off one Toy coupon. You need to sign up for Red account (free), the current coupon is out now and expires November 14, 2021.
Couple the 25% off one toy coupon with an item on sale and/or gift card discounts (see #3) and the result is a huge savings!

Last year, I bought a Gravitrax set on sale for $30 off and used my 25% off coupon in addition to the sale savings. I got the $125 Gravitrax set for $70 (using my red card which gives me 5% off as well).
This year, I just purchased a gift (not disclosing what it was—yet) which retails for $115.00; it went on sale for $90.00 and then I used my coupon to get another $23.00 off.
Smith's usually has a similar coupon offered throughout this season as well.
3. Buy discounted gift cards.
Usually, around Black Friday there are offers for purchasing discounted gift cards.

Last year, I needed to buy a new laptop. I saved $400 by purchasing $2,000 worth of Apple gift cards through Target when they were discounted $20 off $100.00. In addition, I bought them with my Discover card (earning 5% on Target purchases) and saved another $100.00. The savings were staggering; I saved $500!
This year I purchased Target's $500 gift card for $450 using my Discover card (which earned me $23.00 cash back). I got $500 for $427.00. I also combined this with an offer of spending $75 three times in the month of October to earn $20 cash back. I purchased gifts on sale with coupons using my gift card and this $20 offer. I calculated a savings of about $150. I got a value of $575.00 on $427 spent!
Last year, Sam's Club had Lowe's gift cards $20 off $100. I purchased four of those and we used them throughout the year on projects around the home. I actually had wished I purchased more as we renovated a portion of our home this year.
Last year, Cafe Rio (a restaurant in our area), had an offer of: buy a $25.00 gift card get a $10 gift card for free. I purchased many of those and we have used almost all of them for date nights or when we need dinner in a pinch.
A warning about gift cards… I'd recommend purchasing what you know you will use and keep track of them or add them to your online account as soon as you receive them.
Gift cards also make an easy gift.
Smith's usually has 4x points when you buy gift cards. You can save a lot on gas when you purchase gift cards during these special offers.
4. Use a credit card to buy gifts that earns you good cash back or points.
During Oct., Nov., Dec. Discover card usually offers 5% cash back on Target, Amazon, and Walmart purchases.

Target's Red card (both credit and debit) give you a standard 5% off (except with gift card purchases—for those I use Discover's 5% cash back).

Chase has bonus offers and more cash back from certain retailers during specific times of the year, etc. You just need to activate it each quarter.
Certain American Express cards have $10 off $25 restaurant purchase each month this year.
Credit card offers will vary on type and name of card. Research your credit cards and take advantage of their offers to save/earn.
You could try to sign up for a card that offers a lot of frequent flyer bonus points if you spend a certain amount of money by a specific time frame.
Christmas is a time when you may be able to reach this threshold without trying to spend more.
We did this twice over the past few years and we are going to Hawaii in a few weeks using bonus flight points from 2 different credit cards to fly our family of 6 there and back for free.
Warning- Don't apply to more than 4 credit cards a year or you will get dinged on your credit score.
5. Combine coupon offers.
Target is really good at allowing combined coupons and offers.

I bought many of my gifts from Target using coupons and B2G1 (buy two get one free) offers, including an offers to make 3 purchases of $75.00 and get $20 in a gift card, $10 off $30 purchase ,and 25% off one toy just to name a few. I rolled all of these together using my $500 gift card that I paid $427.00 for and ended up over $150!
Amazon has coupons on many items, just click the box that says coupon.
Kohls does a lot of coupon offers and earning Kohls bucks that you can combine together to maximize savings.
6. Pay attention to daily deals on Amazon, Slickdeals.net, Krazy Coupon Lady, etc.
I have found really, really good deals by following deal sites and looking at daily deals.
7. Break gift packs down into multiple gifts.
I found gift pack Lego sets which were 50% off!! They come in a discounted 'gift pack box' but contain 4 individual boxed sets inside. I can individually wrap these to make more gifts (for much less than buying them as singles).

My baby boy is teething so I got a package of individually wrapped teething toys and I'm going to break those into smaller gifts as well.
8. Set out a criteria/list for each person before shopping.
For example, I like to buy 1 pair of shoes, 1 dress, a few pairs of clothes, 1 board game, 2 books, and toys for each child. I find this helps me to stay balanced when shopping for Christmas presents for kids.
9. Check Ebay, Facebook Marketplace, Craigslist and classifieds for New Still in Box or NWT (new with tag) for a discounted price on new items.
Sometimes I cannot believe the deals I find on new items via classifieds, Ebay, and Mercari.
10. Read through the reviews before purchasing—especially on Amazon, Target and other websites.
I have avoided many a poor purchase by searching reviews before purchasing. These sites often have people who leave less-than-reliable reviews as they got the item for free or were paid to leave a review. I've found that even if I see a 5 star review I need to search the most helpful comments and read those.
11. Buy clothing at Costco.com 10 and get $60.00 off or buy 10 and get $50 off.
I usually look for packages of clothing at Costco (like 2 boys jogger pants) which when you buy 10 items you get an additional $6.00 off. I have saved so much on shoes, clothes, and outerwear by buying Costco.com. Rarely, the prices are better with the $50 or $60 off in warehouse too (I've checked) but if that happens, you can simply return the item and you'll still get the discount on the other items ordered ($5.00 or $6.00 off), you'll just have it reflected by getting a refund on what you paid on the item you return. To maximize these deals even more, I'll try to buy what is currently on sale in clothing and shoes on Costco.com, when coupled with the already great deal and $6.00 off I cannot believe the clothing prices I can get there.
12. Start shopping early, purchase when an item is 40% off or more.
I start shopping for my kids' Christmas in summer. Whenever I find a deal that is about 40-50% off retail and I know they'll want it I'll buy it—especially if I can also get cash back or other incentives it.
Usually, buying like this gets me the best deals. It is highly unlikely to be a better price later on (even during Black Friday).
13. Shop Black Friday online.
I research all Black Friday ads (using an app or Black Friday website) or just going to that retailer and looking at the online ad.
I jot down what I want to purchase and for how much, which store and when it's available.
Most stores allow you to purchase most deals online during Black Friday. Besides its convenience, purchasing online prevents those unplanned purchases that inevitably happen when you step into a store.
Although I may research for a few hours, knowing what I want means that I can usually get all my Black Friday shopping online and done in a few hours in the comfort of my home.
14. Draw names.
This is the single most beneficial way of slashing a large-gift-giving-bill. Just draw names in the family so that you are each only giving one gift per person in that family. We draw names for my immediate and extended family, plus my parents and grandparents (3 more).
The kids are older so they draw names amongst themselves and give one gift per sibling like my family did growing up as well. I give them the option of a few different gifts that I have already bought and they don't know it. I show them options online and let them choose what to gift their sibling (knowing that I have already got a very good deal on it).
Although this may not work as well for teenagers, it is working for my elementary-aged-and-younger children.
15. Set spending limits on each kid.
Set a budget for each child (how much you plan to spend on them) and stick with it. Stay organized and make a hidden-list of what you have purchased for whom and for how much. Staying organized and tracking money helps to not overspend.
16. Use free apps and sites like Ibotta and Ratuken before purchasing online.
These are websites that have links to different online retailers. When clicked will earn you a percentage of cash back for purchasing through them (at no expense to you).
Using Rakuten is super easy. All you have to do is go to Rakuten.com, search the store you want to buy from online and then click on that store and order as normal with your credit card, debit card or gift card. You can use coupon codes and the site functions exactly as if you had not come through Rakuten.com.
The Ibotta app had saved me a lot of money and continues to do so. Since downloading Ibotta, I have earned over a thousand dollars on groceries and other purchases. How many free apps help you earn hundreds to thousands of dollars?
17. Propose an alternative to gifting.
When we were old enough to understand, my parents asked us to choose between getting Christmas gifts or a family vacation to Mexico. We unanimously decided on Mexico. We did end up with some socks and a small gift here and there but that Christmas was scarce. We didn't mind, we had all enjoyed our trip to Mexico way more than the material items we didn't get. If affording a family vacation and Christmas gifts is a difficulty, present your children with the option to choose.
Bonus Tip— This may not be for everyone, but I have had excellent luck buying items on Amazon open box offers. I have saved so much money this way and there has only been one thing I've received that I would not have considered able to re-gift. Usually, the items look new and are repackaged so you cannot tell they've been opened before. Just another idea on how to save this Christmas on gifts for kids.
Happy Holidays!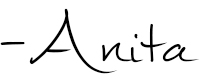 For other 'rich living tips' please subscribe, like me on Facebook, and follow me on Pinterest and Instagram.