These are the audiobooks I listened to in May 2023.
I've been so busy that I haven't been able to post and it's almost time for June's books. I listened to some really great reads in May, so I wanted to get this post done despite my busy summer schedule.
In case you are new here… I like posting about audiobooks that I listen to because it helps me keep track of the ones I've read and which ones I've liked. I hope this helps others find good audiobooks to listen to as well.
In 2022, I listened to over 250 audiobooks. If interested you can click the link to see which ones I read last year.
May was full of some great books (and a few that weren't my favorite) here they are…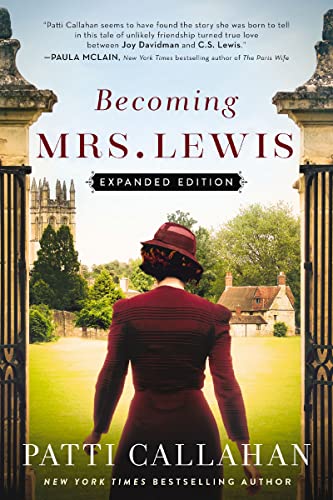 I absolutely loved this book about poet and writer, Joy Davidman. She began writing letters to C. S. Lewis—known as Jack—when she was looking for spiritual answers. Eventually, their unique life paths brought them together in England and a stronger friendship was made; without spoiling it, get your tissue box out for the end of the book.
I highly recommend it.
I'd also recommend reading the book or the cliff notes of C.S. Lewis's book, "The Four Loves", before reading this as there are multiple references back to his beliefs about the different types of love that exist in, "Becoming Mrs. Lewis".
2. King Peggy by Peggielene Bartels and Eleanor Herman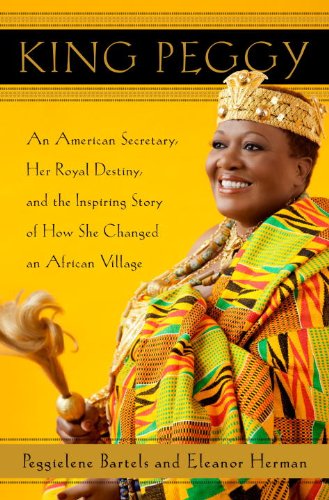 This was a fun-surprising read about a female King in Nigeria. Fun, because she had such a great sense of humor and the author was very good at setting up the scenes and conversations. Surprising, because I was ignorant of many of the traditions that the people in Nigeria take part in.
Peggy worked as a secretary in the Nigerian embassy in the United States before being selected by the Elders of Otuam as the new King.
When she accepted the offer to become King, she had to combat some real issues such as the women beating going on in her town, no running water, corruption, lack of town funds, and having no easy-to-access hospital.
In just a few years, King Peggy did so much to help her town of Otuam.
I love her attitude, her generosity, and the forbearance that she demonstrates in ruling her people.
There were some real laugh-out-loud moments and the end of the book just had me rolling.
However, there were some moments of pure frustration because of the corruption and incompetency that she dealt with as well.
It's a great book club book.
3. Ender's Shadow by Orson Scott Card
This was an awesome addition to Ender's Game. I really liked Bean's story. It kept me captivated the entire time. I liked the observations Bean made of Ender as well.
It was a little rough at the beginning, hearing how the kids were in some of the cities on Earth were living, but all and all it was a great read.
4. The Shadow of the Hegemon by Orson Scott Card
Although it was ok, this book was a bit of a letdown for me.
I felt like it wasn't very well thought out. As an average-intelligence International Relations BS graduate, it just seemed so far-fetched how these young kids were running countries and playing "Risk" with the world.
Even if leaders of many countries knew that these kids were far superior in intelligence and training, they wouldn't just give, and in many cases, couldn't just give executive decision-making authority to them. Age and wisdom go hand in hand for many countries—especially Eastern civilizations. Children, no matter how smart they are said to be, wouldn't be given the power to reign in many of the Eastern countries mentioned… that said it was a different time than the one we live in now so maybe Card was taking a giant leap in assuming the dissolution of cultural norms due to war.
Also, Card tried to make the kids sound too intelligent. I didn't like the "I'm so intelligent soliloquies and conversations" throughout the book as they were pretty long-winded and even boring. I realize that this may be because I'm not intelligent enough but I kind of toned out during a lot of the conversations about how the characters of the book knew that their actions were of supreme intelligence.
I also didn't like how the audio version had so many one-word edits in it. The word, 'Hegemon' kept being inserted from a different track/recording. It seemed as though the author wanted to utilize the word, 'Hegemon' more after the original audiobook had been recorded, but the edits were distracting.
5. Children of the Fleet by Orson Scott Card
This is a book in the Enderverse series as well and is about what is happening in space school now that the Formics have been defeated and Ender Wiggin is off on his flight into space. It introduced many new characters and was pretty good.
It wasn't a must-read for me but it made for pretty good entertainment.
6. Heart in the Highlands by Heidi Kimball
This is a clean Scottish romance with an original romantic plot. I really liked the plot!
It was well written, moved along quickly, pulled at my heartstrings, and was entertaining.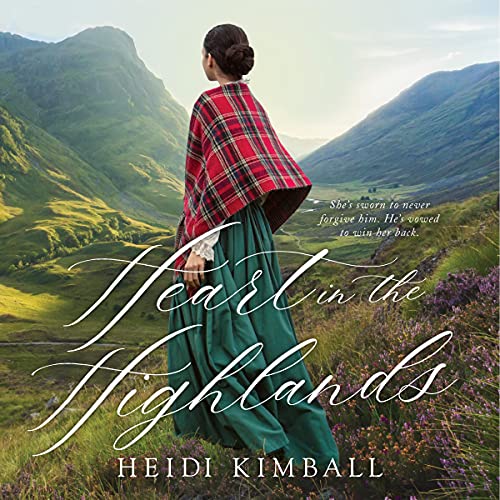 I really liked the Historical Mystery Series by Dianne Freeman.
This series is clean and fun and the mysteries are solvable which I like. By 'solvable', I mean that the storyline lets you in on the facts so well that you are able to guess pretty accurately (at least I was), who the murderer is.
I will say that I feel like the character development of many characters is a little shallow/one-dimensional for how lengthy the books are and sometimes the conversations seem a bit contrived/stale so that the reader does get 'all the facts', but overall, they are very enjoyable and worth the listen.

7. A Lady's Guide to Etiquette and Murder
8. A Lady's Guide to Gossip and Murder
9. A Lady's Guide to Mischief and Murder
10. A Fiancée's Guide to First Wives and Murder
11. A Bride's Guide to Marriage and Murder
June 27th the 7th installment will be released:
A Newlywed's Guide to Fortune and Murder
I don't recommend the following book I read this month:
12. Small Great Things by Jodi Picoult
This book has 91,000 reviews with almost five stars… So, you may want to take my 1-star review with a grain of salt. Ultimately I disliked it because the author, who is a very good writer, gave a very unbalanced view of racism in America.
It was a depressing, cliche, and heavy-handed on what racism looks like in America—from a white person's perspective. Essentially, the message of the book is: If you aren't born black you are born a black racist.
She hates conservatives as well. She
even goes so far as to incriminate political conservatives as racist fascists.
If you want an accurate description of racism in America from a black man who lived the past 100 years in America and who was born in the South, who lived through World Wars, the Great Depression, and the Jim Crow Laws, and who lived among some KKK members, and yet sees the world and racism differently than Jodi, try the book, "Life Is So Good" by George Dawson.
His life was tough and he lived through so much hardship, yet he acknowledges that many white people treated him with respect.
After reading Life Is So Good, by a black man, I felt so uplifted to know that there were many who were fair and honest, and kind to one another even though they didn't share skin color. It inspired me to want to be better and do better and to have hope in the human race and its ability to come together and maybe it's just me but Jodi's Small Great Things did none of that.
Well on that serious note, I hope you will enjoy reading or listening to some of this month's recommended reads.
Happy Listening.

For other 'rich living' and D.I.Y. decor tips please subscribe, like me on Facebook, and follow me on Pinterest and Instagram.