Recently, I made this burlap Easter bunny banner. And I just love it. Although I wanted to hold off, I couldn't wait until closer to Easter to share it with you.
It was very easy to make (little to no craft experience needed) and took me about 30 minutes. And it was super inexpensive!
First, you need to get the supplies (listed below). On thick paper or scrapbooking paper (as I used) draw a bunny. I drew a snowman and added bunny ears. Once it looks like the bunny you want, cut the inside out with scissors making a stencil. Next, paint with any kind of craft paint and any color you want. I used a dark brown craft paint that was on sale for a dollar.
Dab the paint heavily and make sure to have something under the burlap to protect your table or table cloth from getting paint on it. If you want to use this banner (the other side of the sack) for another holiday you will want to put something (maybe cardstock or paper) in the sack to protect the other side from getting paint on it.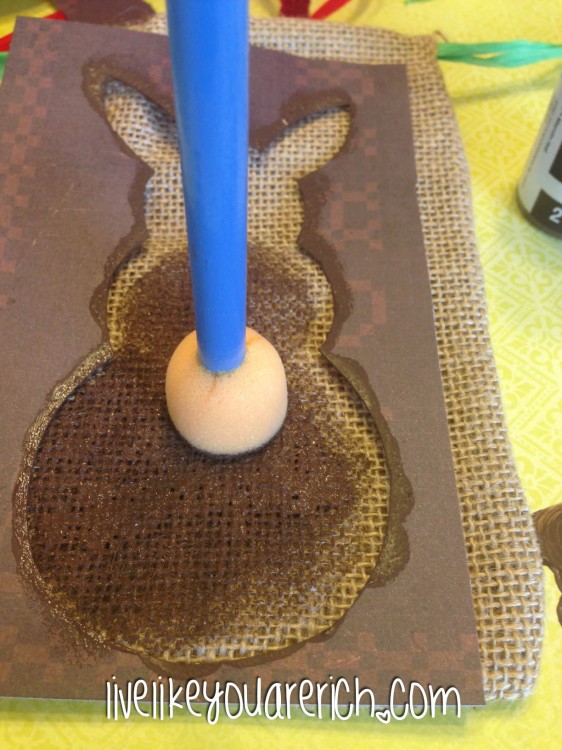 Next, use a glue gun and glue the cotton tail on the rabbit.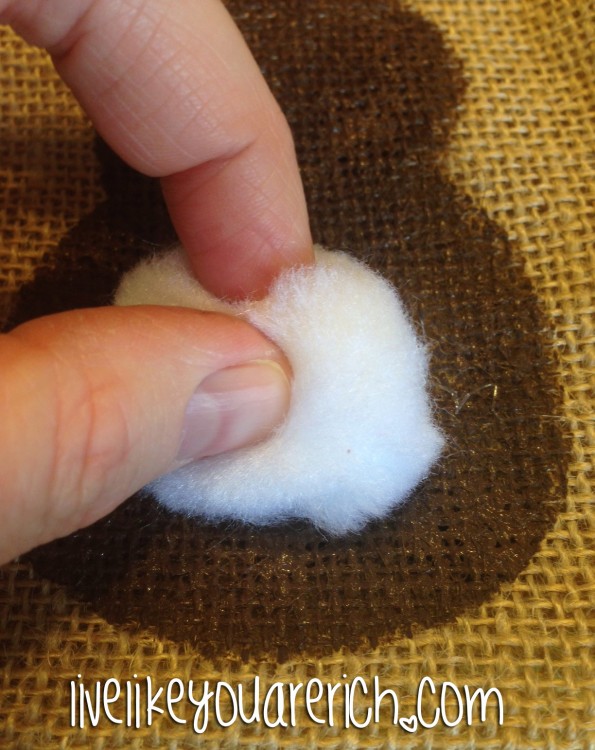 Once they have dried (or while they are still drying – just be careful) you will need to feed the grass through the burlap sacks (choose the strongest end of the grass and feed it through).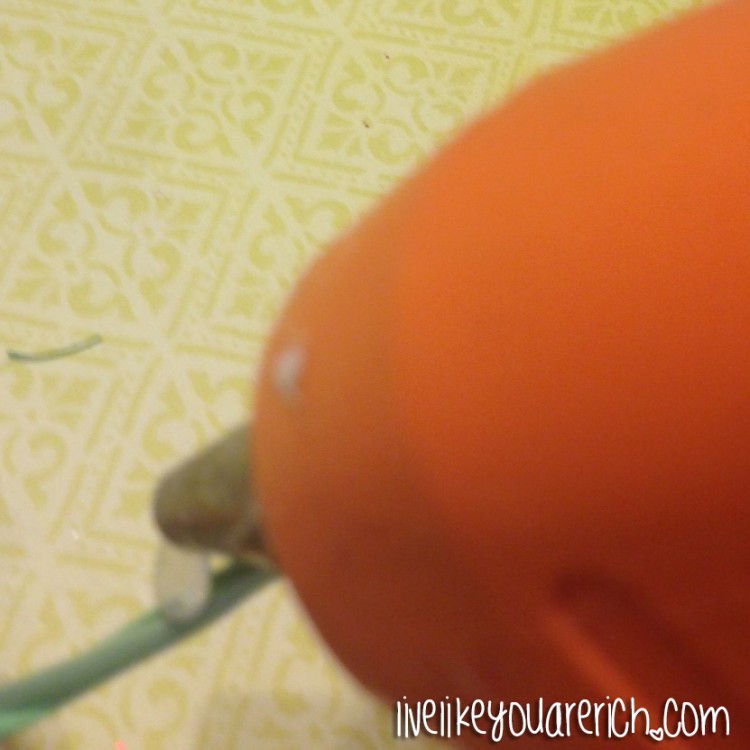 Next use a cool glue gun, or a hot one, but just use a tiny bit and glue a piece of strong thick grass to the one you have already fed through the burlap sack and pull the one to bring the other through. I just used two strands of Easter grass from Dollar Tree. It needs to be a thick and pretty strong variety.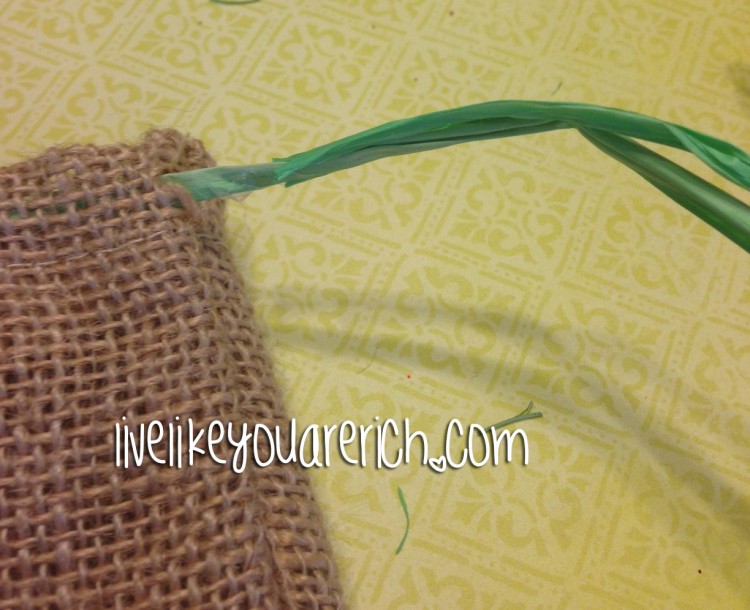 Depending on how long the grass is and the desired length of the banner you can glue two more pieces of grass together (all four) and I pulled all four into the center burlap bag so you can't see the joining spot.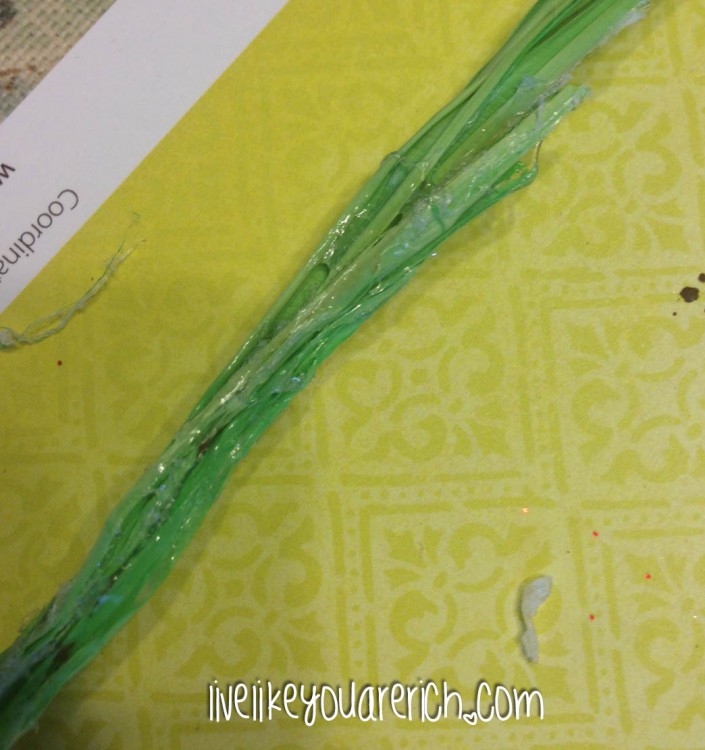 And you are done! This is a versatile banner. I used it for a recent Peter Rabbit baby shower I threw for a friend.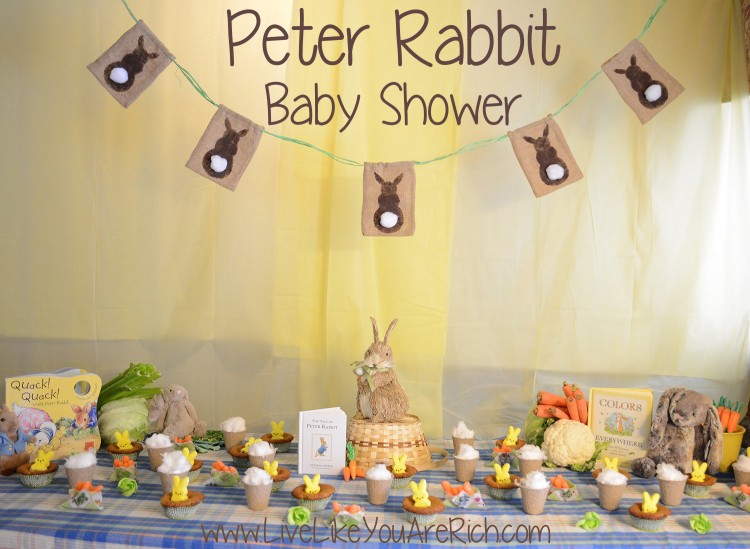 List of Supplies:
Craft Paint-I bought mine at Michael's but it can be found here
Burlap sacks-I bought mine at Michael's but they can be found here. These may be hard to find. I bought the last ones that were at Michael's. They actually have a heart on the back of them (they were a valentines clearance item). Amazon may be the best way to go unless you know that your craft store carries them.
Blotting sponge brush-I bought mine at Hobby Lobby but it can be found here.
Scrapbook paper or cardstock- most stores carry this.
Easter Grass- I got mine at Dollar Tree-it was a vintage green color. Get thick paper-ish kind (not the plastic thin kind that you often see in Easter baskets).
Cotton balls/pompoms- I bought mine at Michael's but you could use cotton balls or use yarn and make it into a cotton ball.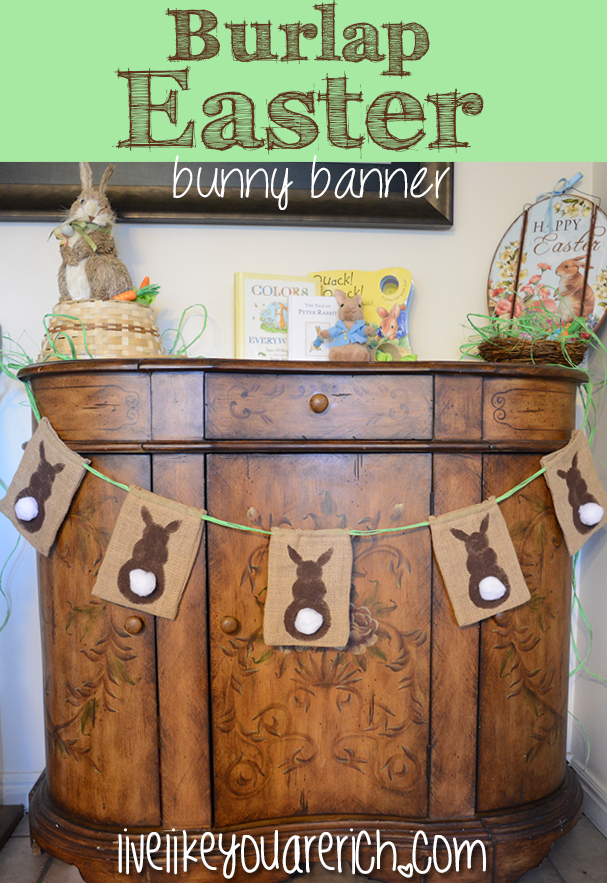 Happy Easter!
This darling Burlap Table Runner at EclecticallyVintage was my inspiration.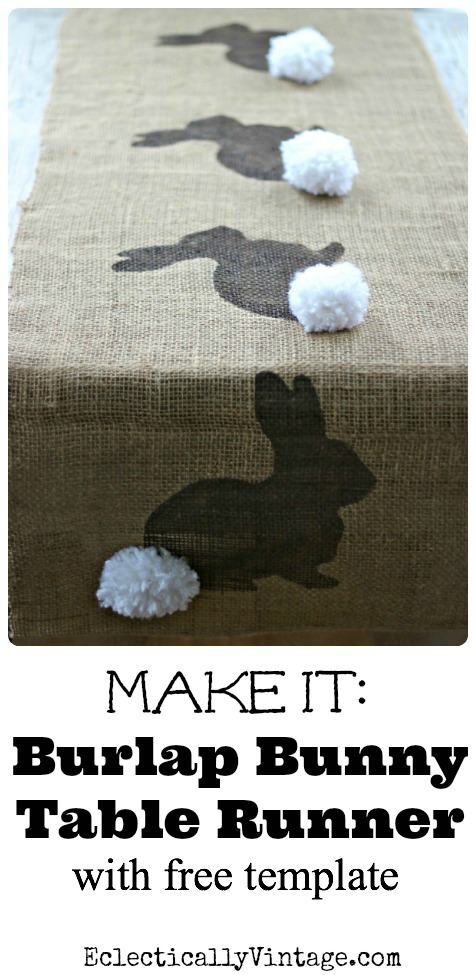 And I was just surfing Pinterest the other day when I saw a very similar craft. At first, I thought the creator of the craft had used my banner as her inspiration because they are so similar. But after clicking through and realizing that Ruth from LivingWellSpendingLess made it, I saw that she had come up with the idea before I did. She did an excellent job and hers turned out super cute! Check it out here.

For other 'rich living tips' and inexpensive crafts please subscribe, like me on Facebook, and follow me on Pinterest and Instagram.