3 Easy Ways to Save on Springtime Decorating
Summer is coming! Flowers, trees, and grass are in bloom.
Spring is finally here and I couldn't be more excited. This has been a long hard winter at our home and spring brings with it a fresh start to life for us.
Last year, I remodeled my home. I put in new flooring, new paint, a new backsplash, kitchen hood, new lighting, stone, new mantel… pretty much a full home remodel.
Then I got to decorate which was my favorite part of the remodel. I love to decorate. Posts of before and afters on my remodel can be found here.
So, now that I'm done with decorating inside, it's on to my deck.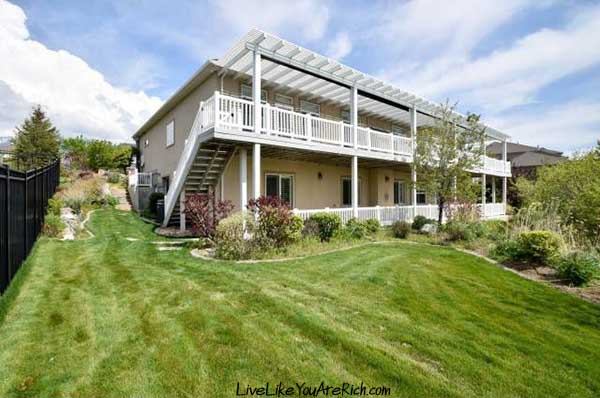 My deck runs along the length of the back of my house. So far, I don't have anything out there. Last summer we just used folding tables and chairs.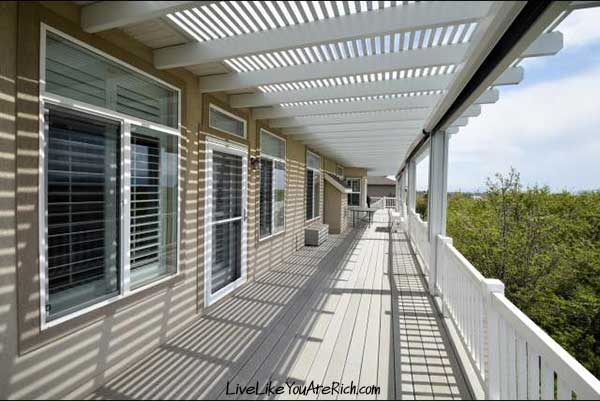 I love to sit out on the deck during spring, summer, and fall. My kids and I eat on the deck for our meals, we also view amazing sunsets from it…we spend a lot of time out there during the warmer months.
I would like to make the space more colorful and inviting. It is time to decorate.
As many of you know, I love to decorate on the cheap and to get great deals.
Besides buying used, I like to get great deals online. My favorite online interior design retailers are: World Market, Overstock, Pier 1, BigLots, Amazon, and ZuLily.com.
I have been perusing these sites for great finds. Below are a few photos of things I'm likely planning on buying plus…
3 easy ways I save on Springtime decorating:
#1- Use the Ibotta cash back app.
I like to use coupons and get cash back whenever I can. Ibotta is a cashback/rewards app that I use a lot. I just earned $16.50 & $15.45 cash back on my last two grocery shopping trips!!
All I do is shop for the items, scan my receipt, get the cash back, and then transfer the cashback to my Paypal account.
If you are buying online you simply open the Ibotta app, find the store with the cashback offer, click on the store link, and order as usual.
Ibotta tracks your click and gives you cash back after the order is complete! If you haven't used Ibotta yet, you really should give it a try.
#2- Sign up for and use coupons.
In addition to earning cash back on the following items through Ibotta, a lot of these websites offer additional coupon codes. I pair them together to save even more.
#3- Shop in the 'Sale' or 'Clearance' sections of websites.
Whenever I shop online, I head straight to the 'sale' or 'clearance' sections of the site. Usually, I find what I'm looking for at a much cheaper price in these sections.
Buying a clearance item + a coupon + using Ibotta to earn cash back= huge savings.
Use these 3 great ways to save on springtime decorating to maximize your money!
Here are a few items I'm wanting to add to deck outside (all of which Ibotta is offering cashback on)…
Look at this incredible rug deal! $31.99! It is on sale, plus I can get cash back and use a coupon—I'm getting a serious deal. I can't wait for this to arrive.
You can earn up to 4% Cash Back from World Market – Online and Offline with Ibotta.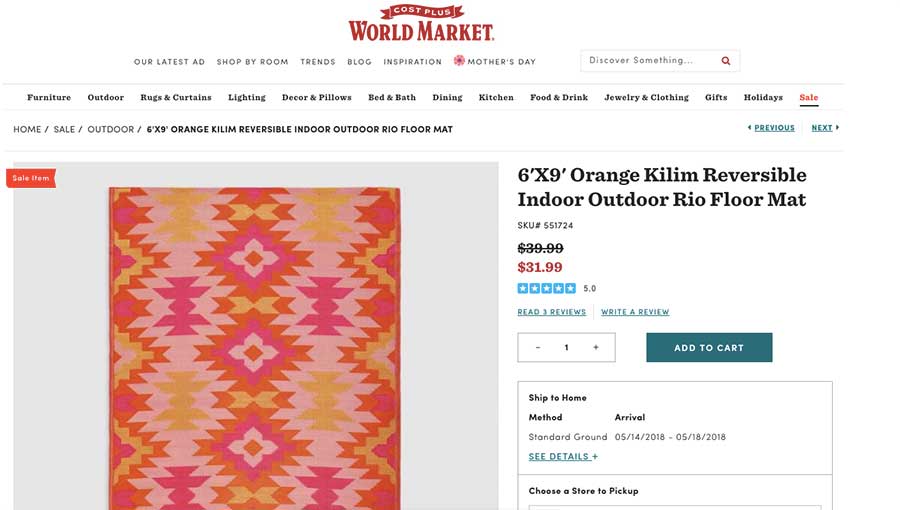 This is already an amazing furniture deal! Plus, using Ibotta I get 7.5% Cash Back from Zulily.com.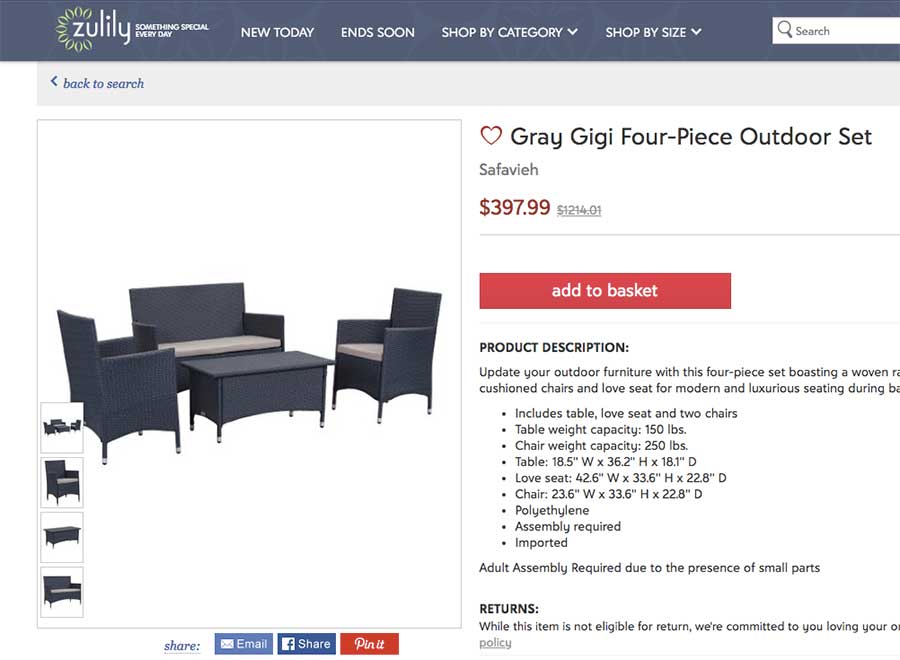 I just love these outdoor pillows and they are on sale!I got a coupon via email and will also get 2.5% Cash Back from Pier 1 Imports from Ibotta.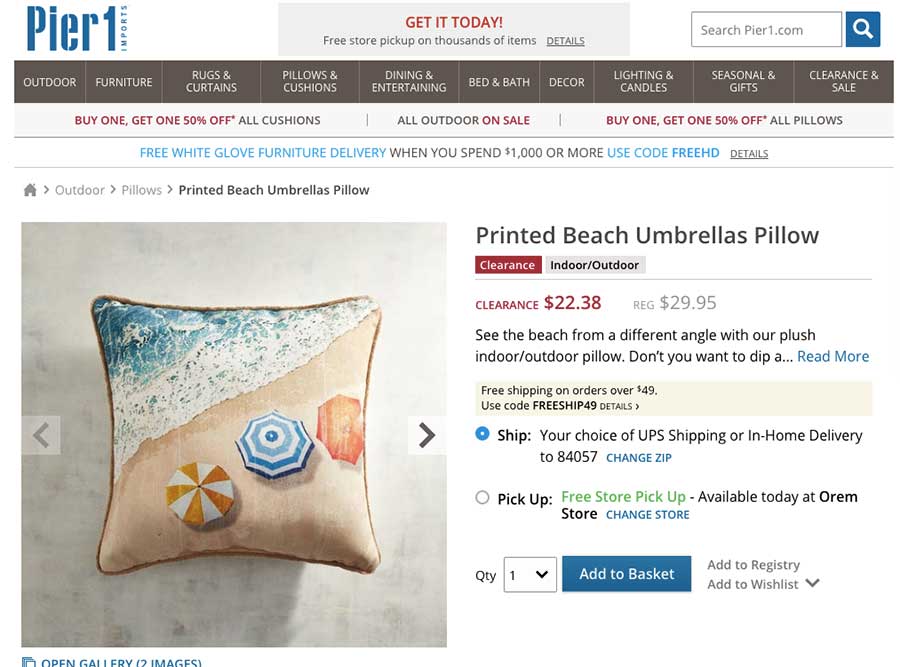 These string lights and would look great on my pergola. I can get 4% Cash Back from BigLots.com from Ibotta.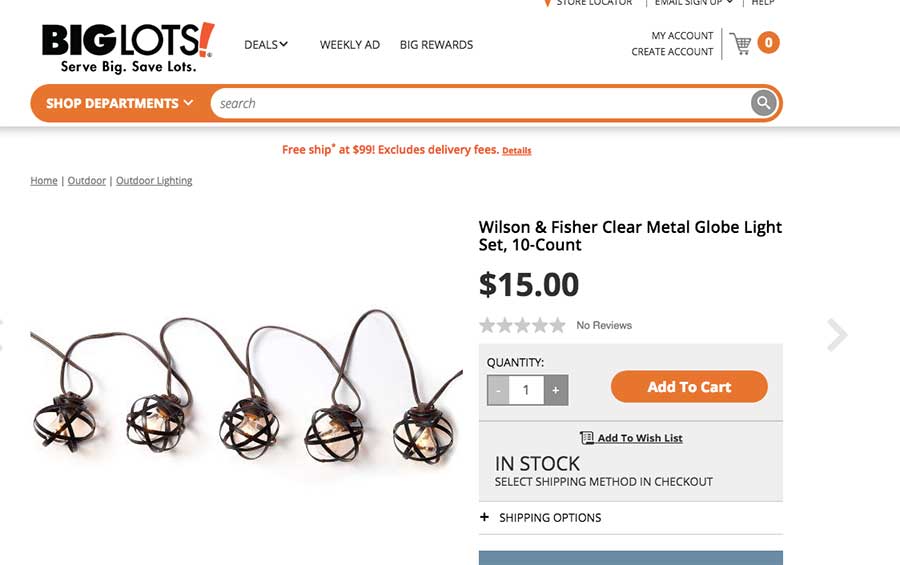 Aren't these cute side tables? I think they would pair well with the rug and pillows. Earn up to 3% Cash Back from Overstock.com through Ibotta.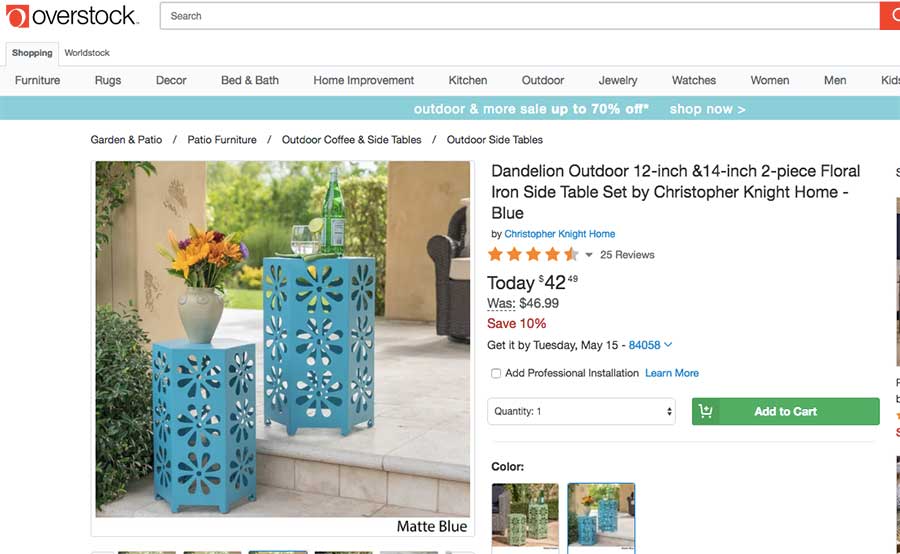 I could have this darling outside set up (if you calculate the cashback and coupons) for about $500. Not bad!
I'm so excited to freshen up my deck for warm weather and earn cash back while I'm at it. You can find tons of deals on these retailers and earn cash back too.
Later, winter. Summer is coming! Freshen up your home and patio for warm weather, and earn cash back while you're at it. Check out the app now to get started.

For other 'rich living tips' please subscribe, like me on Facebook, and follow me on Pinterest and Instagram.