I LOVE spring. So to celebrate I created this Burlap Spring Wreath.
1. First, start with a wreath frame, burlap, a nest, eggs (found at Walmart), and vintage Easter grass (found at DollarTree).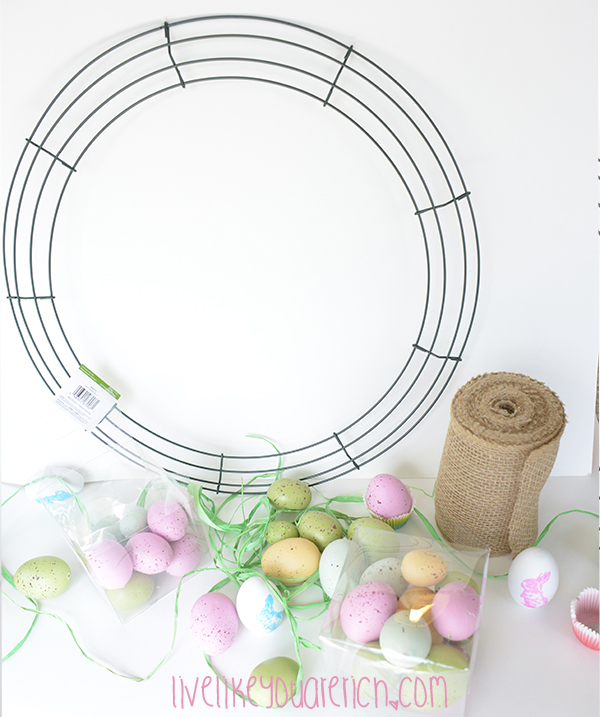 2. Next, wrap the wreath frame with burlap. I left a bit of it out on both sides to resemble a bow.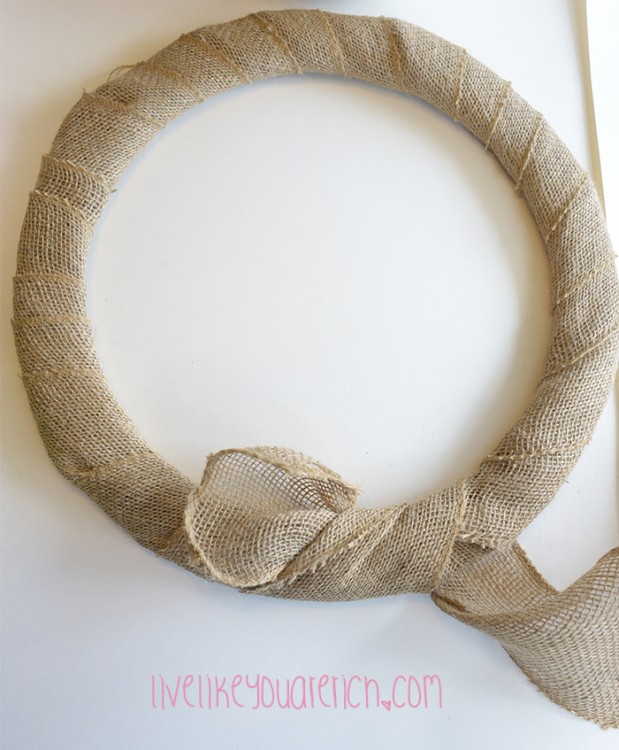 3. Then, secure the nest by weaving the burlap through the back of the next. Secure everything with a glue gun.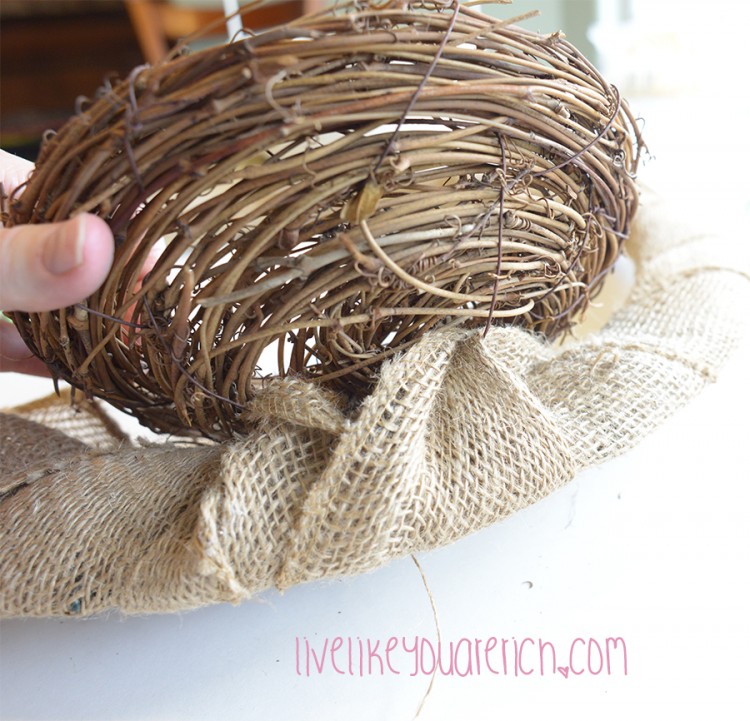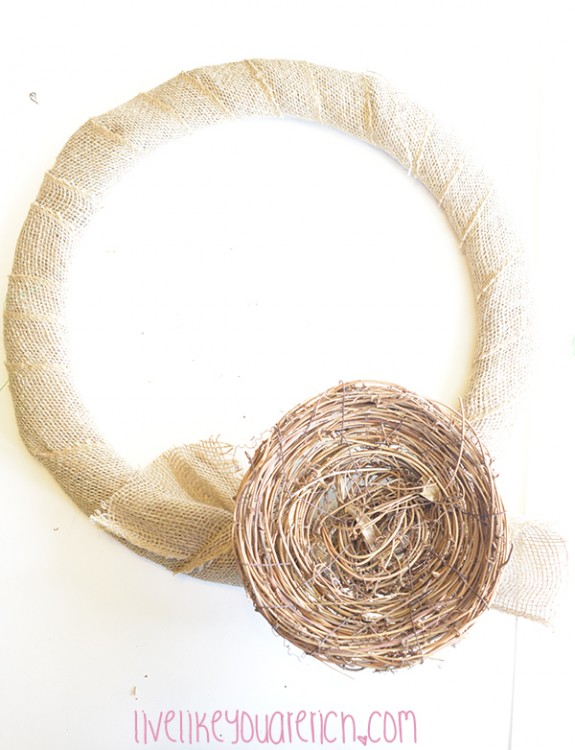 4. Glue Easter grass into the nest. I glued it really loosely.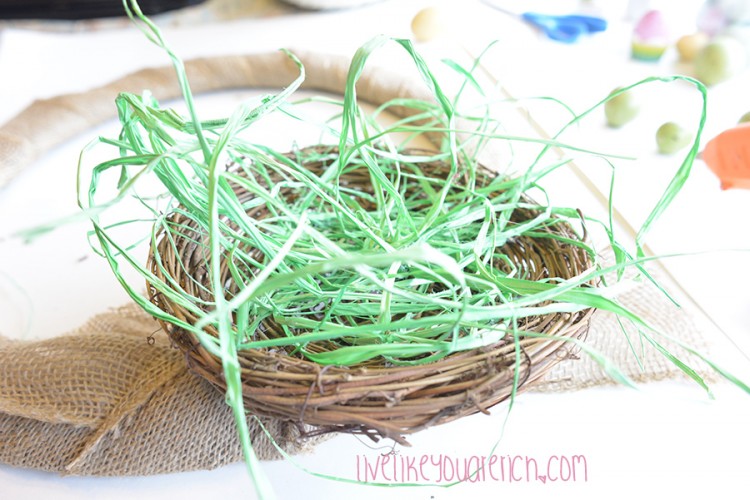 5. Next, I took 3 eggs and glued them into the nest. After that I took a sturdy strand of grass and glued the bottom of 3 eggs to it, making sure to space it out correctly. Start in the middle with the first egg and work out.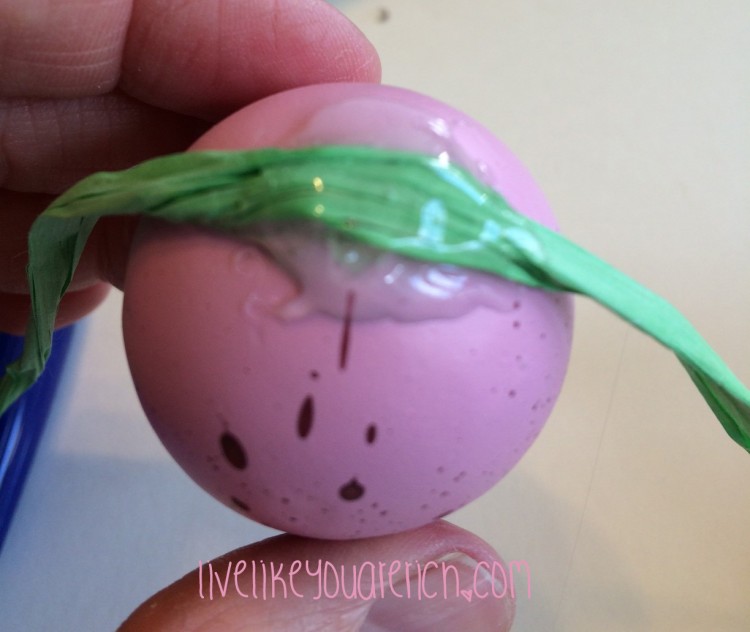 6. Finally, I glued the grass to each side of the wreath and hung it on my wreath hanger.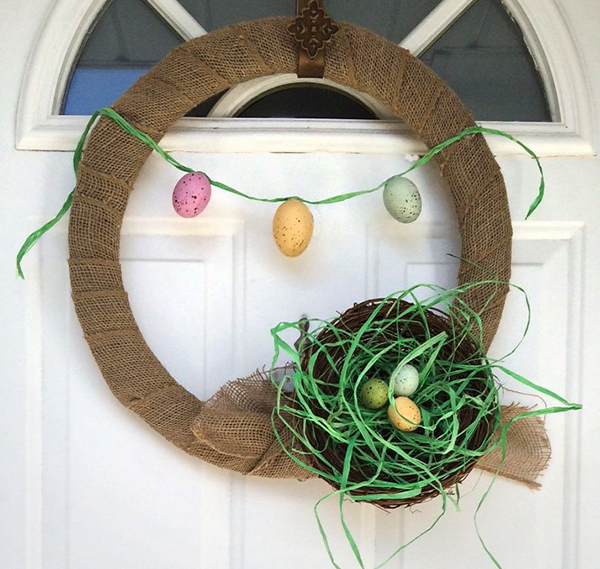 I hope you have a wonderful Spring!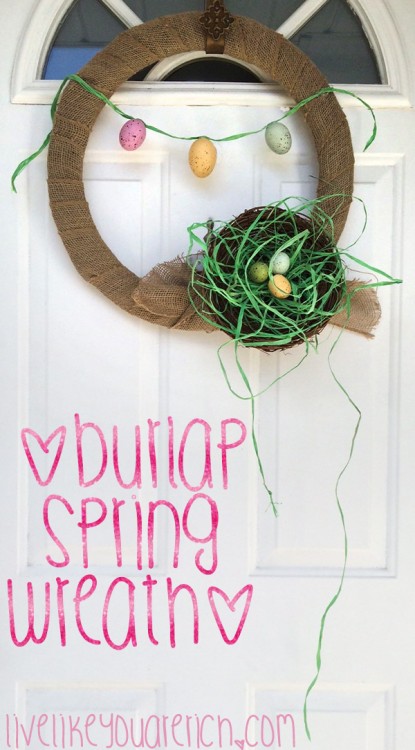 For other 'rich living tips' and inexpensive crafts please subscribe, like me on Facebook, and follow me on Pinterest and Instagram.