I wanted to make a DIY Lego desk or table for my son's Legos. I got a roll top desk for $20.00 on a local classified ad site. Together, with a friend, we built a customized DIY Lego Roll Top Desk. The kids have absolutely loved it.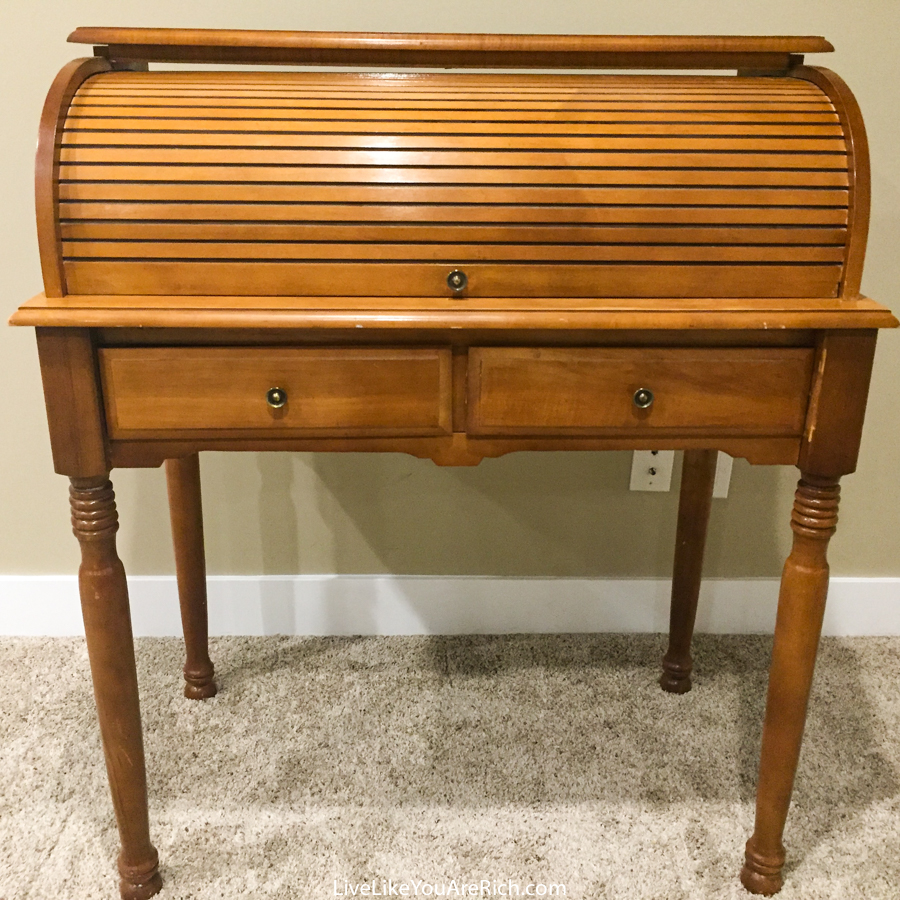 It has been great for a few different reasons.
A- The station has drawers in which the Lego's are conveniently stored and easily accessed when playing.
B- The desk sits against a wall and is more space saving than a four sided table. It easily fits 3 kids playing with Legos.
C- The kids love that they can roll the cover down and up making it a fun and unique station.
D- When the top is rolled down and drawers shut it makes the kid's room seem less cluttered.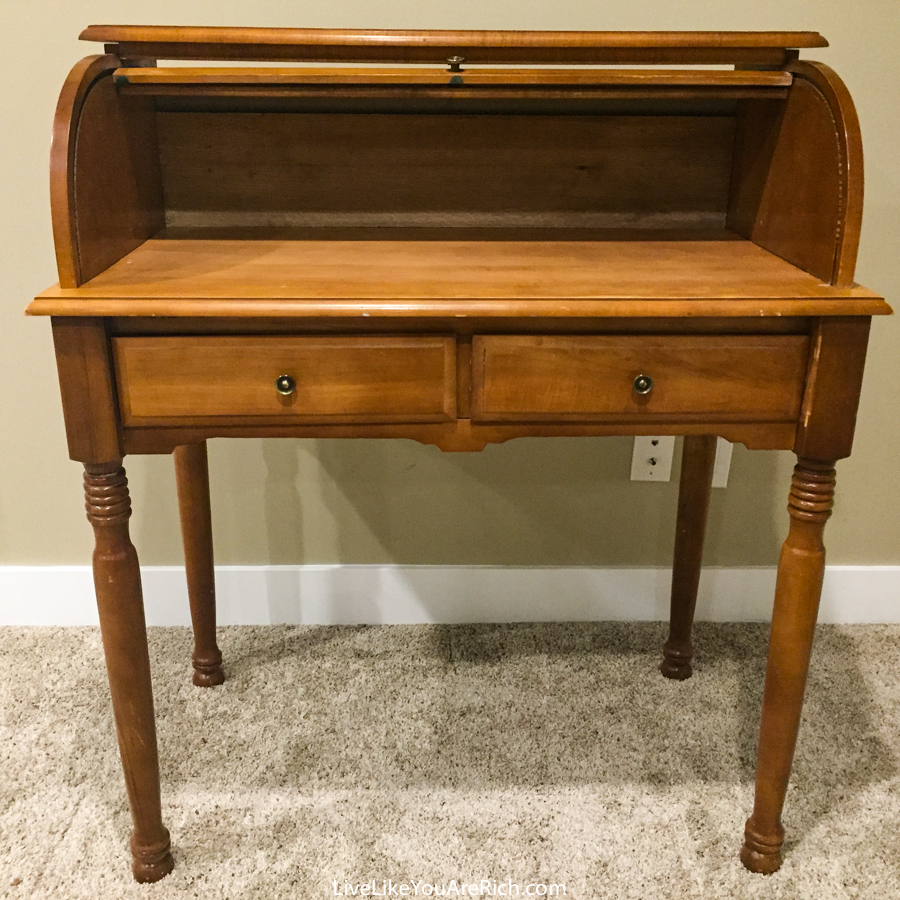 Directions
1- First, get a roll top desk.
We found ours for ~$20.00 on a local classified. We removed the legs to work on it better as shown in the photo below. This is not necessary though.
2- Measure and fit the Lego baseplates onto the table.
We did this using a utility knife to cut and sand paper to smooth and get the plates flush together. Make sure the roll top can close tight onto desk.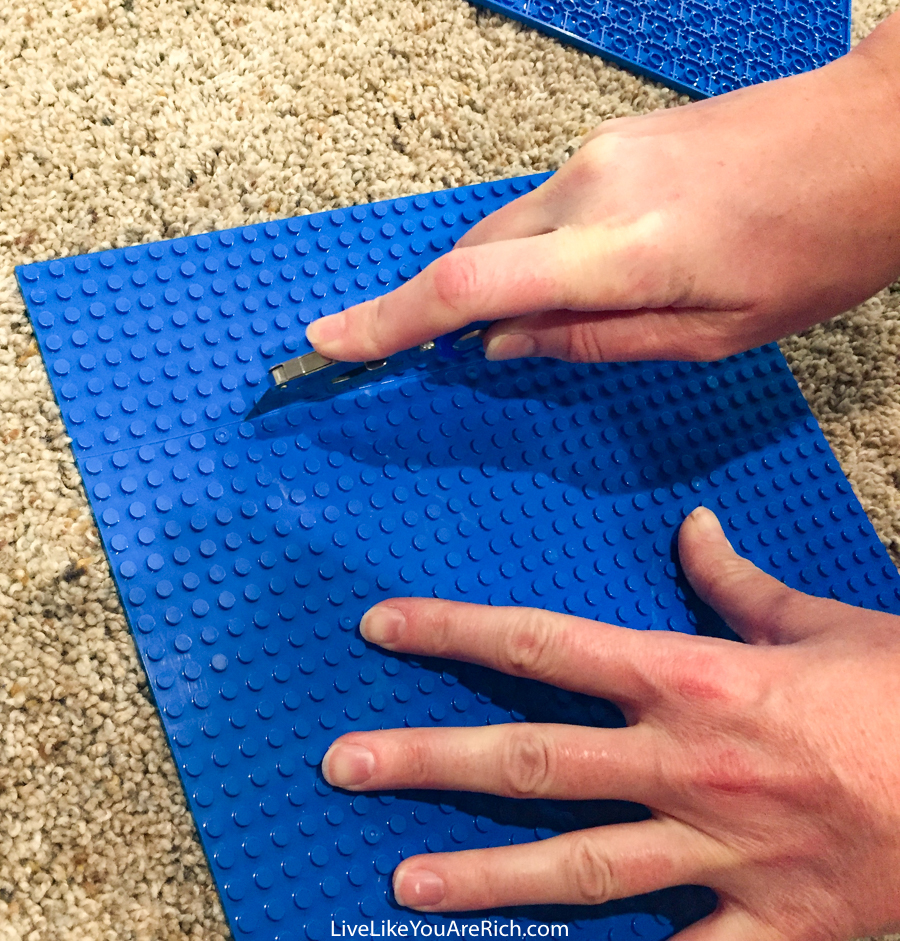 Connect the cut and fitted plates together with Legos. This is to make sure they are lined up perfectly. By placing legos on all seams, you know that the kids will be able to play with legos on the entire surface because everything will be aligned properly.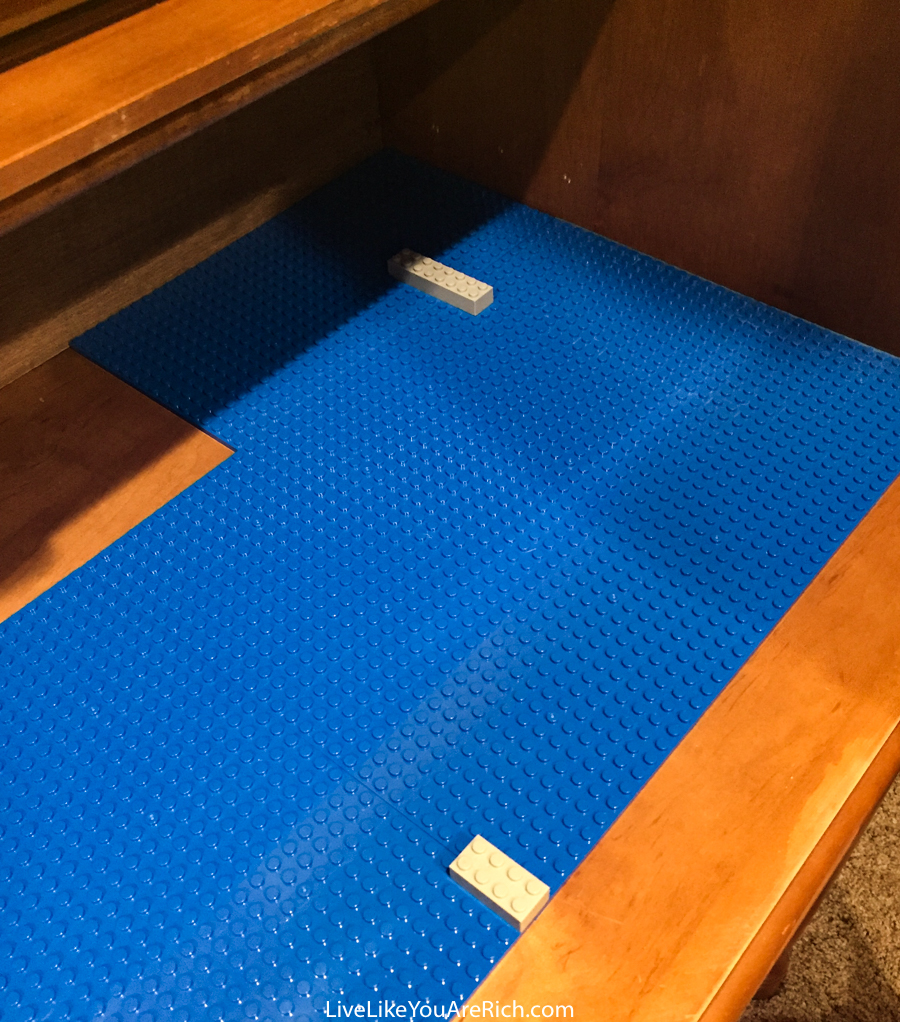 Important- The Lego baseplates that I linked to here with the industrial sticky backs are much more resilient and resistant to pull up than the baseplates you glue down. We used glue down with JB Weld glue and while they held for almost a half a year, they are now pulling up. My friend did a similar project just after us and used these stick on baseplates. They have not pulled up despite constant use. I believe it is because the stick downs cover the entire plate. With glue you can't cover the entire surface. So, we plan to redo this project with the stick down baseplates.
Do not peel and stick the plates on until step 4.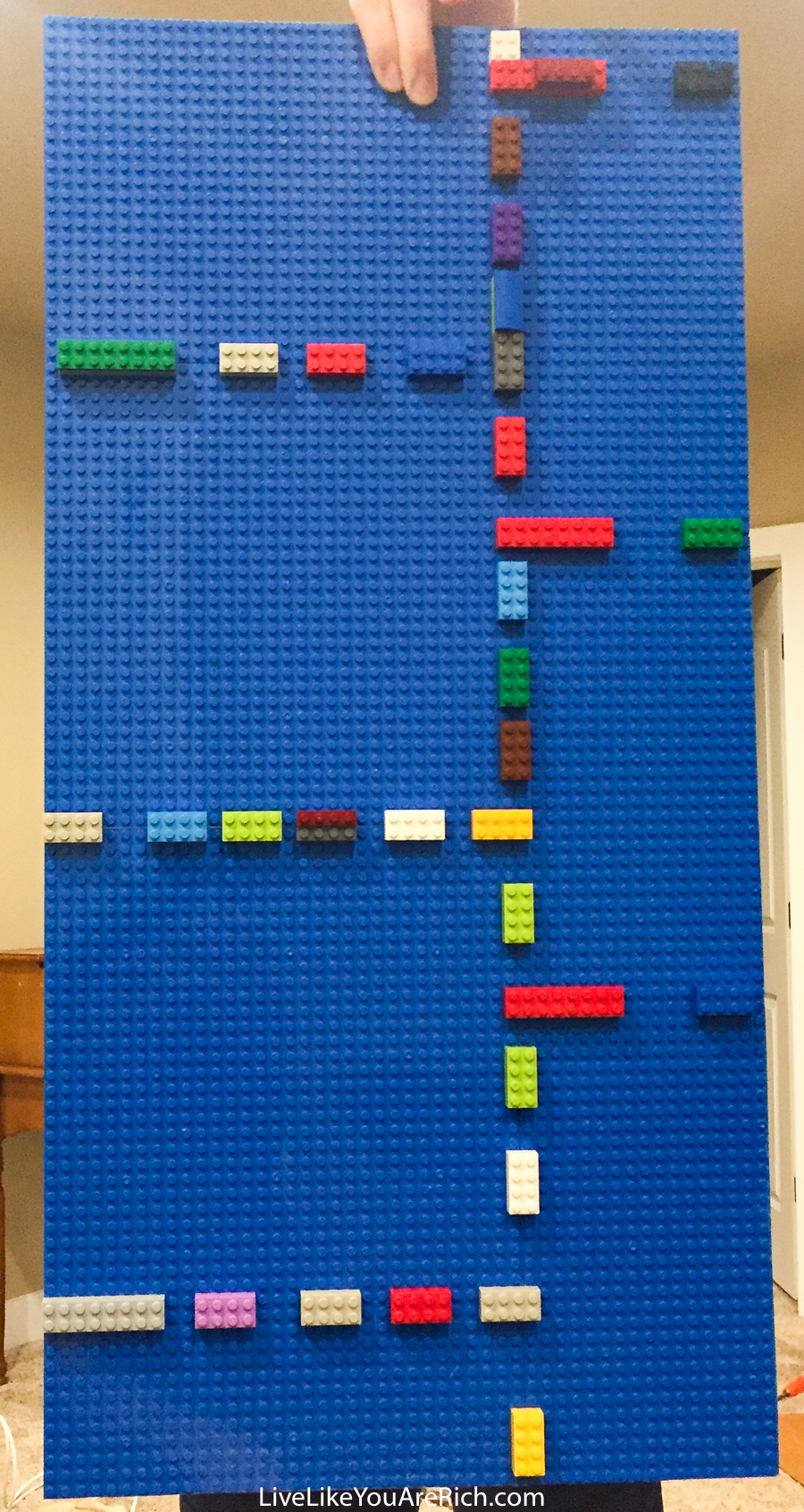 3- Sand the desktop where the plates will go with a semi-fine to rough-grit sand paper. You just want to sand off some of the smooth sealant and rough the surface up a bit so the plates will stick better. Wash the dust off. Dry it completely.
4- Peel and stick the Lego baseplates down onto the surface table top.
5- Weight/stick the Lego base plates down to ensure adhesion with heavy items for 24 hours.
6- Optional- Add baseplates to the top of the desk like we did.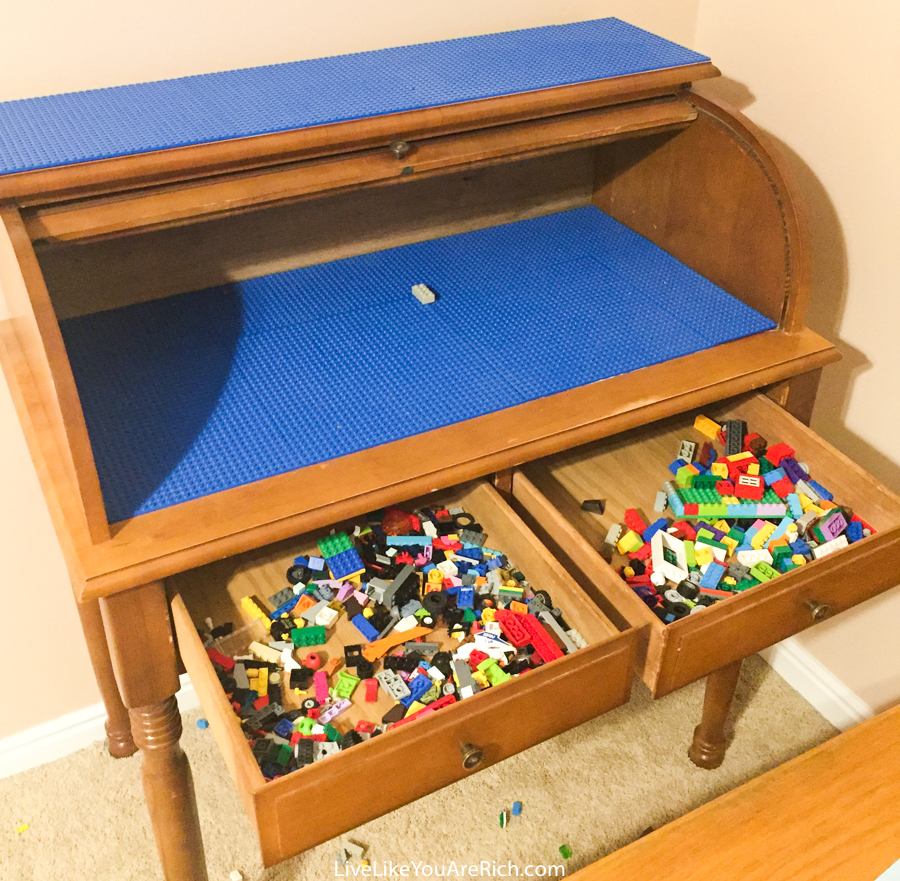 7- Add Legos and kids that love playing with them.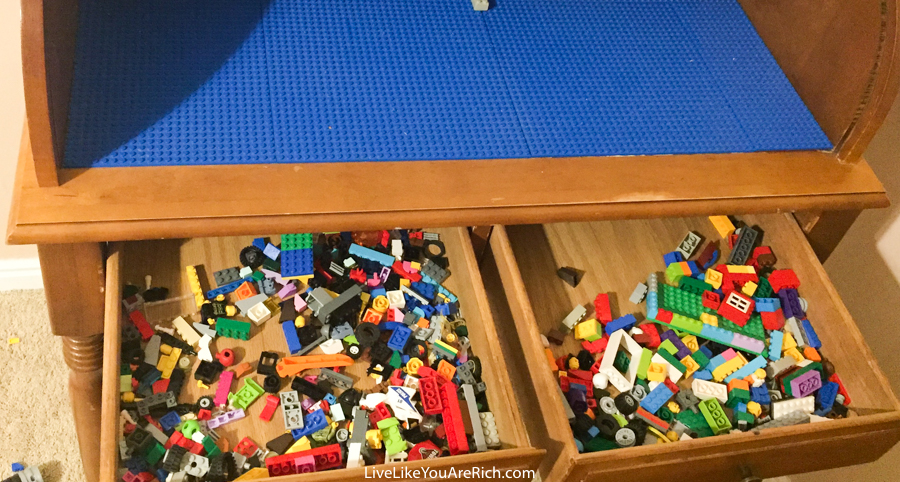 Our DIY Lego Roll Top Desk has entertained our kids for countless hours.
Supplies
water and towel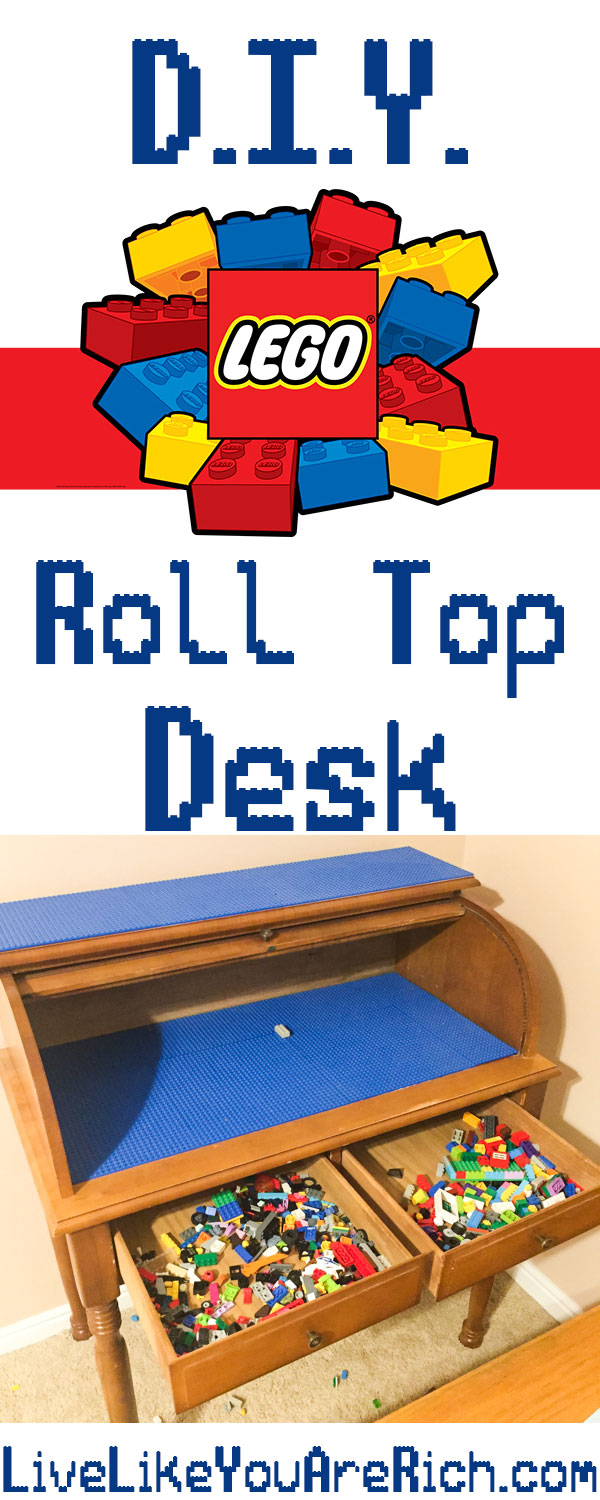 For other 'rich living tips' please subscribe, like me on Facebook, and follow me on Pinterest and Instagram.