Elf on the Shelf: Goin' Fishing in the Dark
Our Elf, Pepper Mint, loves the great outdoors. He likes to fish and he loves to go fishing in the dark.
He loves it so much, he left a little early the night before we found him fishing.
My daughter likes to say goodnight and wish him safe travels to the North Pole before bed and she was pretty concerned when she had found that Pepper had already left. He had considered leaving a "Gone Fishin" sign in the sand of his previous Mele Kalikimaka display, but he figured he wouldn't be missed leaving a little bit earlier than normal.
He was wrong. My daughter was concerned about why he would've left early, so the next day, Pepper left her a note explaining.
My daughter told him that it was okay, she forgave him and that she was just worried he had lost his magic because our toddler kept touching him. She was so relieved. Phew!
The morning we found Pepper in this fishing boat, he was on the boat that makes up our Three Trees Christmas Display.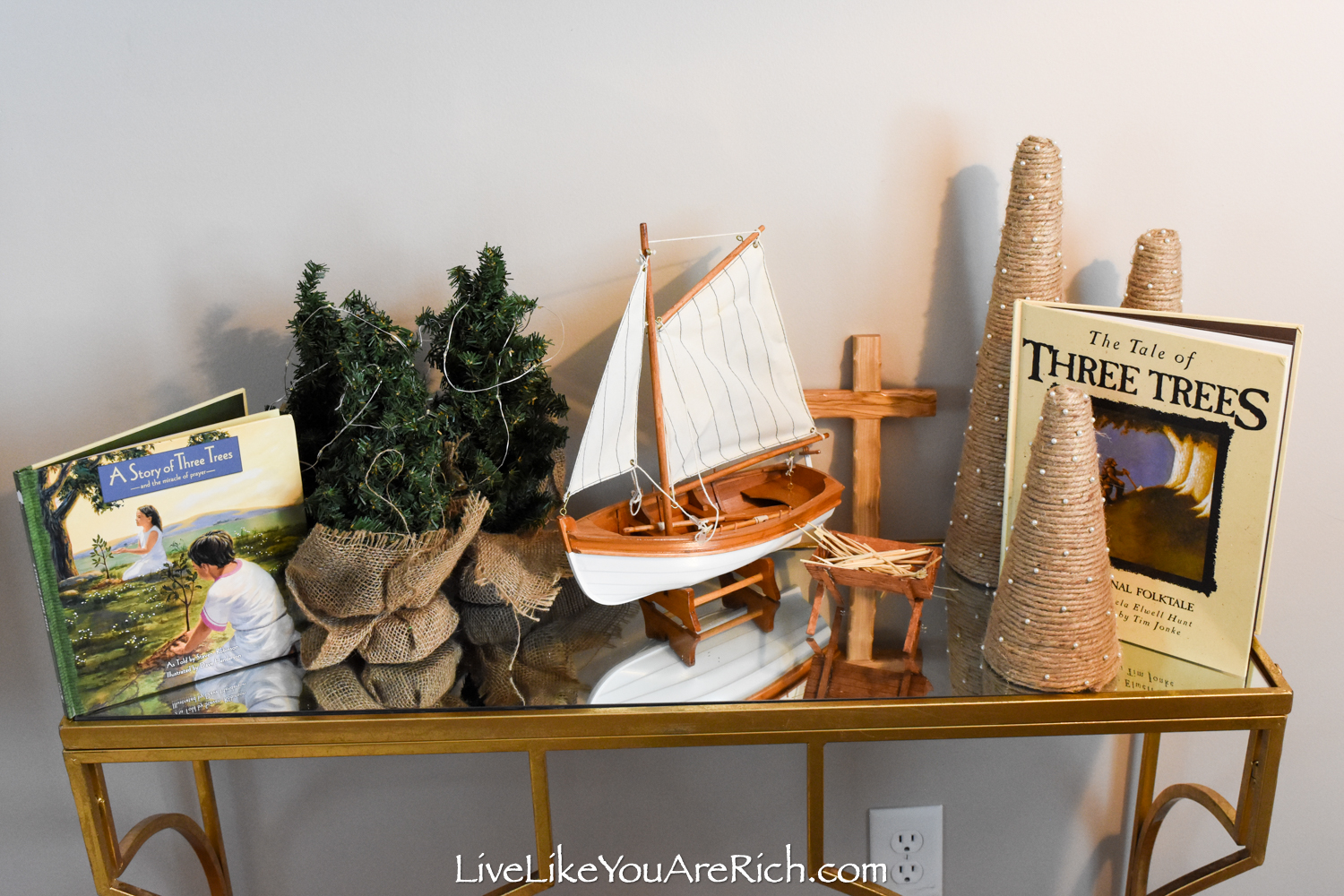 He totally had an eye on that fishing boat. So he took off one night fishing in it. And this is how we found him the next morning…
mM daughter asked me, "What's in his mouth?" I said, "Oh I think it's straw. A lot of fisherman like to chew on straws. Not sure why, but farmers and fisherman often do that."
If anyone knows why, please enlighten me in the comments below.
As always, Pepper sure has a tendency for details.
He brought his tackle box full of fishing hooks, floaters, and lures.
He brought a can of worms for bait.
I love the detail/ridges on the worm can.
Pepper couldn't fish without his fishing rod, so that was there
along with fishing line,
and bait.
I love the reel.
And on the end of his fishing line…
Pepper had caught a fish!
He also brought other fishing supplies along on his fishin in the dark adventure…
He packed his fishing boots,

snorkel/goggles, hat and rope.
He brought his fishing net
which looks like he made it himself.
and he brought a lantern.
My daughter was so cute. She said, "I know why he has a lantern mom!" I asked, "Why?".
She said, "Because he was fishing in the dark!"
It is so fun to see my kids' excitement for our Elf on the Shelf!

It really makes having him around worth it.
Pepper's fishing boat is a small wood sail boat.
It has a rudder,
sails
and oars in case of lack of wind.
What a fun activity to think of Pepper.
Supply List (what I guess Pepper used) for his Elf on the Shelf: Goin' Fishing in the Dark display
fishing boat that one is sold out, I found this one on Etsy that is similar. This one came with a stand for the boat to sit on, oars, rudder, sails and a bit of rope.
fishing net: handmade with wire, black mesh bag, brown tape, hot glue and glue gun
lantern (Barbie beach shack set),
boots (Barbie Dream Horse set),
tackle box, (Barbie Chelsea can be career doll set)
scuba mask (Barbie dolphin magic boat set)
fishing rod: handmade. 1 piece thick wire wrapped in white tape. Then wrapped wires in a circle were attached every inch or so for the rod guides.
Fishing rod reel: handmade. It looks like a clear bobbin with white thread wrapped around it. It looks as though a piece of plastic from inside a push pen was glued into the bobbin for the handle.
Fish from Mermaid Splashings set
Worms: light pink rainbow sprinkles
Worm can: handmade. Tin foil/ aluminum foil was folded into a can shape and hot glued on side. A circular aluminum bottom was cut out and glued on. The aluminum can was then rolled along an item that had tiny ridges on it to make a can look.
Hooks: Straight sewing pins with ball heads in different sizes which were bent into a hook shape using needle nose pliers.
Lures: Shimmery round spangles cut into similar to a fish shape and glued on the fishing hook for lure/bait.
I love the song by Nitty Gritty Dirt Band, Fishin' in the Dark, so I put it in the background to me filming Pepper in his boat.
scissors
Video for Elf on the Shelf: Goin' Fishing in the Dark
I love the song, Goin' Fishing in the Dark by the Nitty Gritty Dirt Band so I added it in the video of Pepper fishing.
Thanks for the fun fishing scene Pepper!

For other 'rich living' and D.I.Y. decor tips please subscribe, like me on Facebook, and follow me on Pinterest and Instagram.