Each year, when we decorate, one of my favorite group of items to put out is The Three Tree Christmas Display.
My seven year old daughter is really into decorating and she specifically asked if she could put out The Three Trees Christmas display this year.
I told her of course.
Then, when we started reading Christmas books each night, my son requested his very favorite Christmas book be read first. I told him that would be fine, not sure which it was. He pulled out, "The Tale of Three Trees" from our Christmas book pile.
I had no idea how special this story had become for our kids until this Christmas.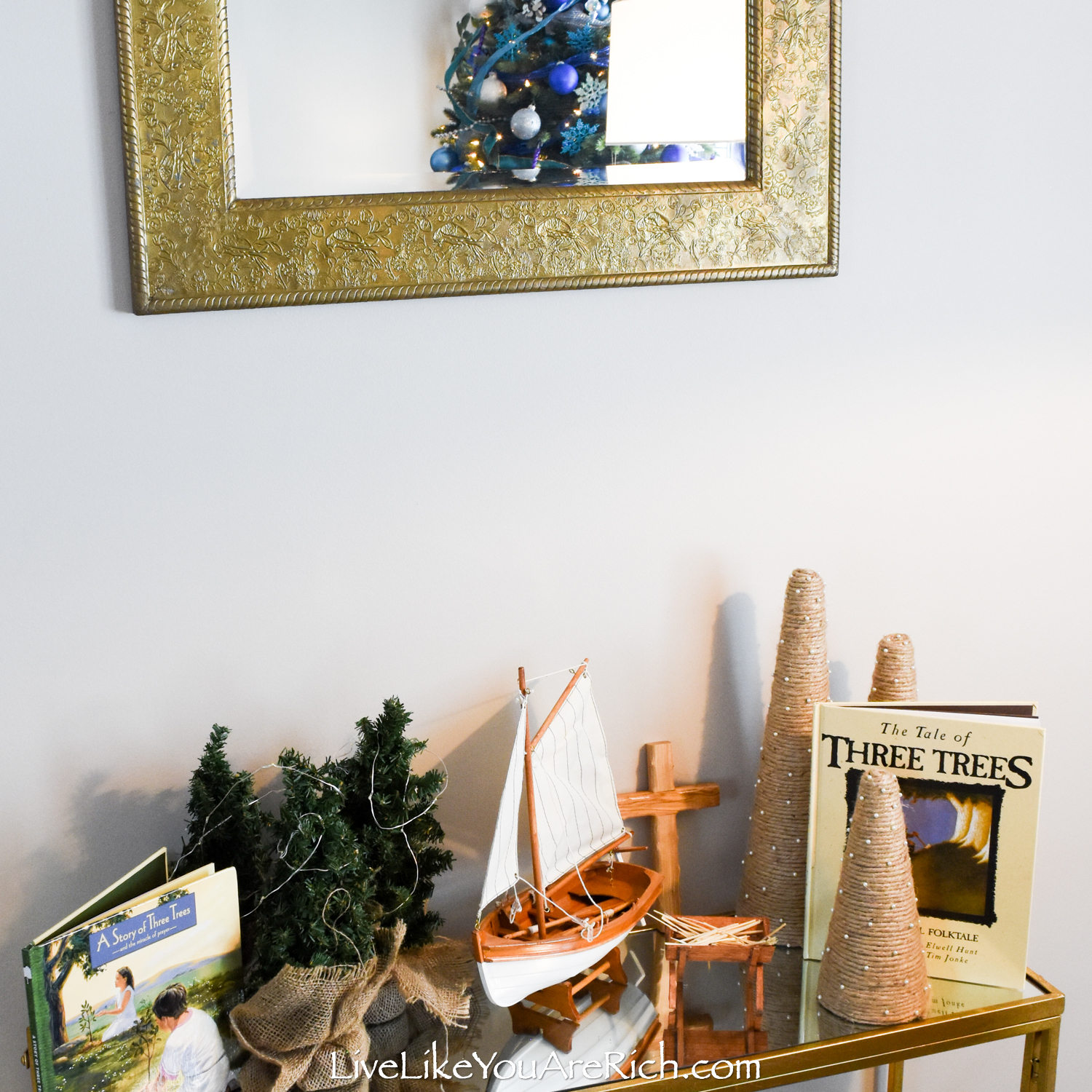 It makes me happy that they love it so much because it is my favorite Christmas book.
The Tale of Three Trees is a beautiful fable of how three trees were hoping to become something they deemed important. Eventually all of them were used for a different purpose than they had hoped for. Then, each tree had an experience with the Savior and it was then that they realized they had become what they hoped —and so much more.
This story is really so pertinent to me because my life has not turned out the way that I imagined it would. Yet, as I have drawn close to the Savior through study and prayer, I've realized it has become more important in many ways that what I would have chosen for myself.
At first, this display was a centerpiece or mantel piece, but it has morphed into a different display.
We have also been gifted a similar book by a good friend that I added to it called, A Story of Three Trees.
I made these Jute Christmas Trees with my daughter last year that she wanted to add to the display, which is why I'm sharing it again.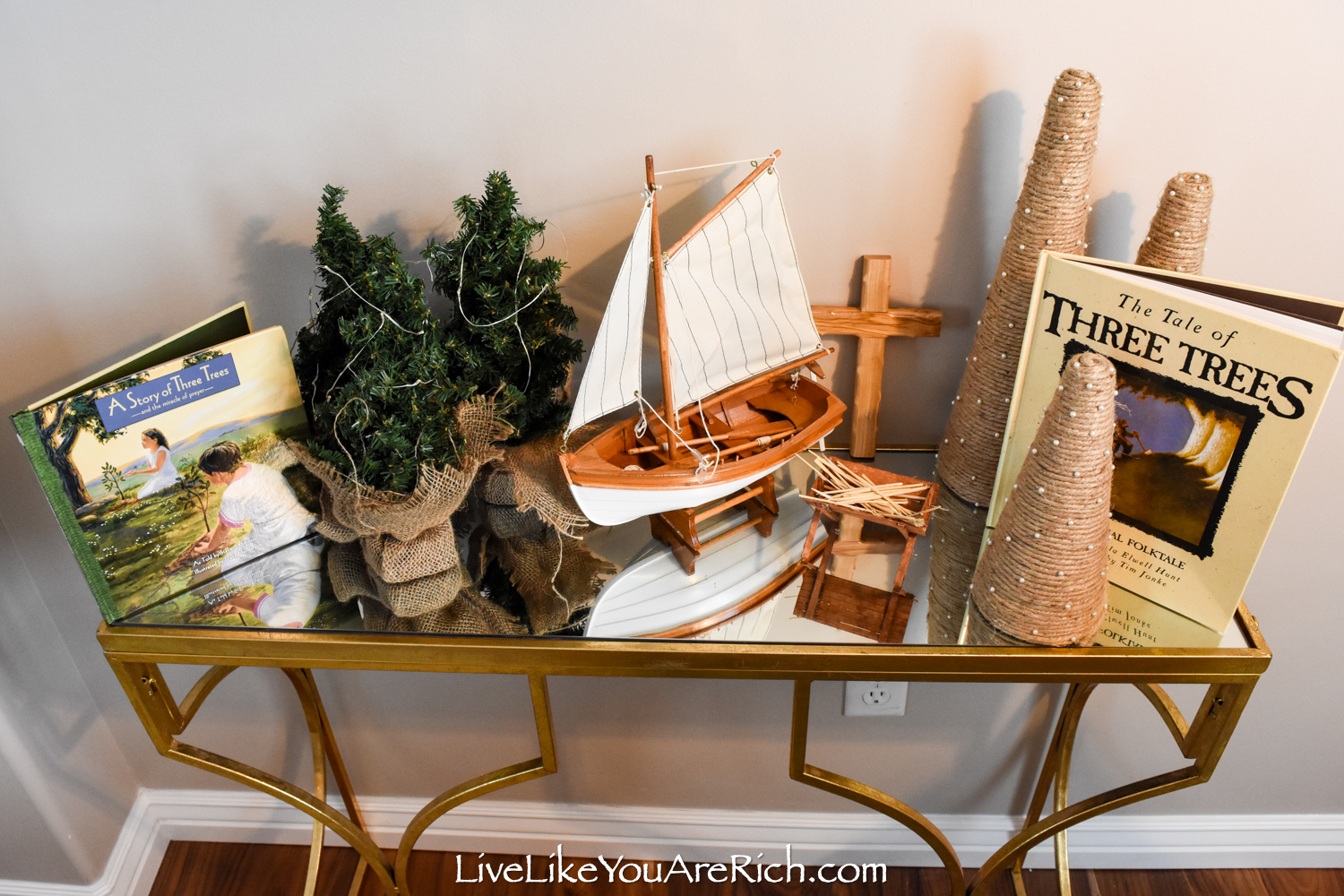 Supply List to make The Three Trees Christmas Display
Christ's fishing boat the one I bought is out of stock/no longer sold, but I found a similar here on Etsy.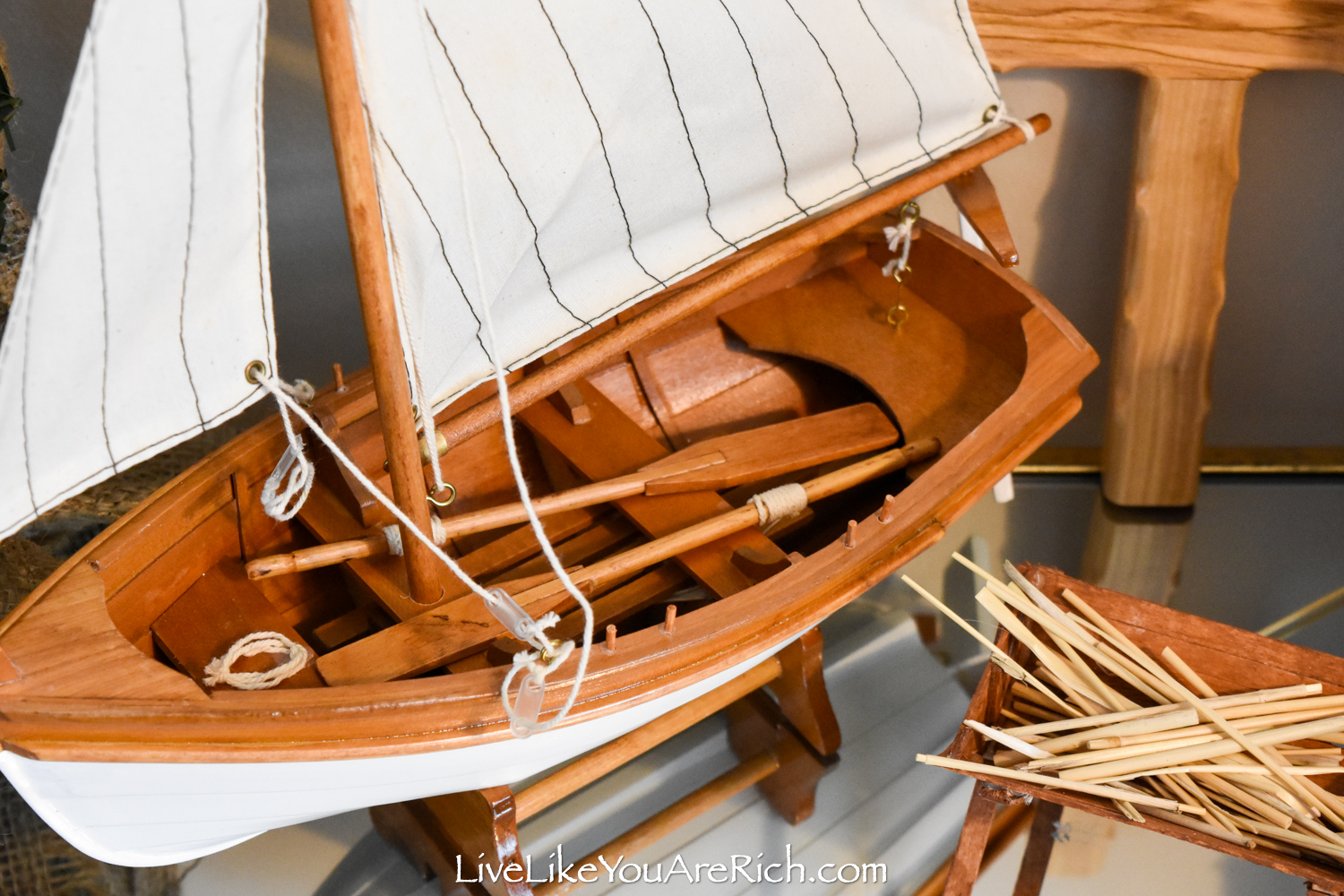 The wood manger (tutorial here)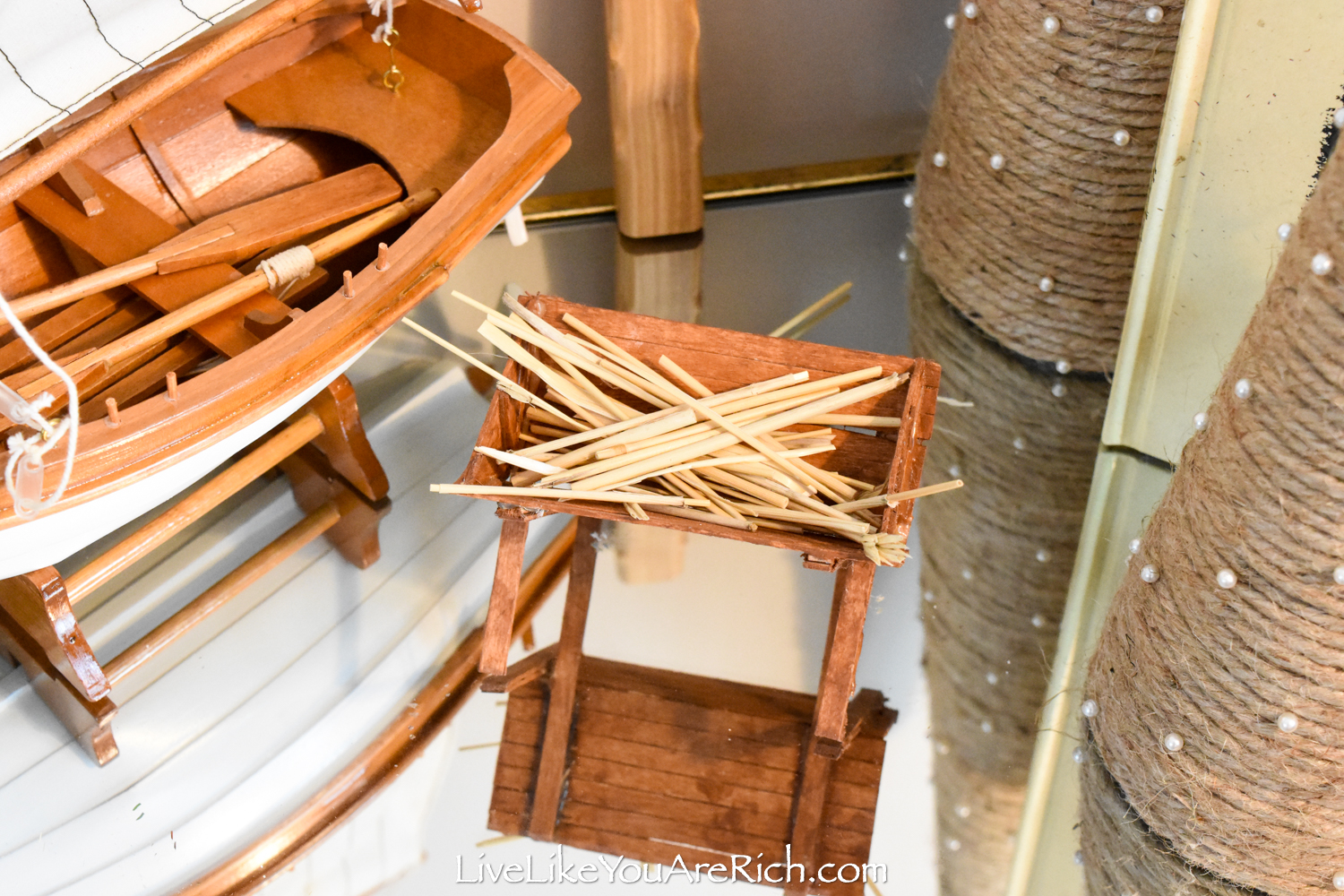 OR I made an even smaller manger for this DIY wood peg nativity that you could use as well.
To make either of the handmade nativities you'll need hot glue and glue gun, toothpicks or thin stir sticks, straw, and something to cut the toothpicks/sticks with.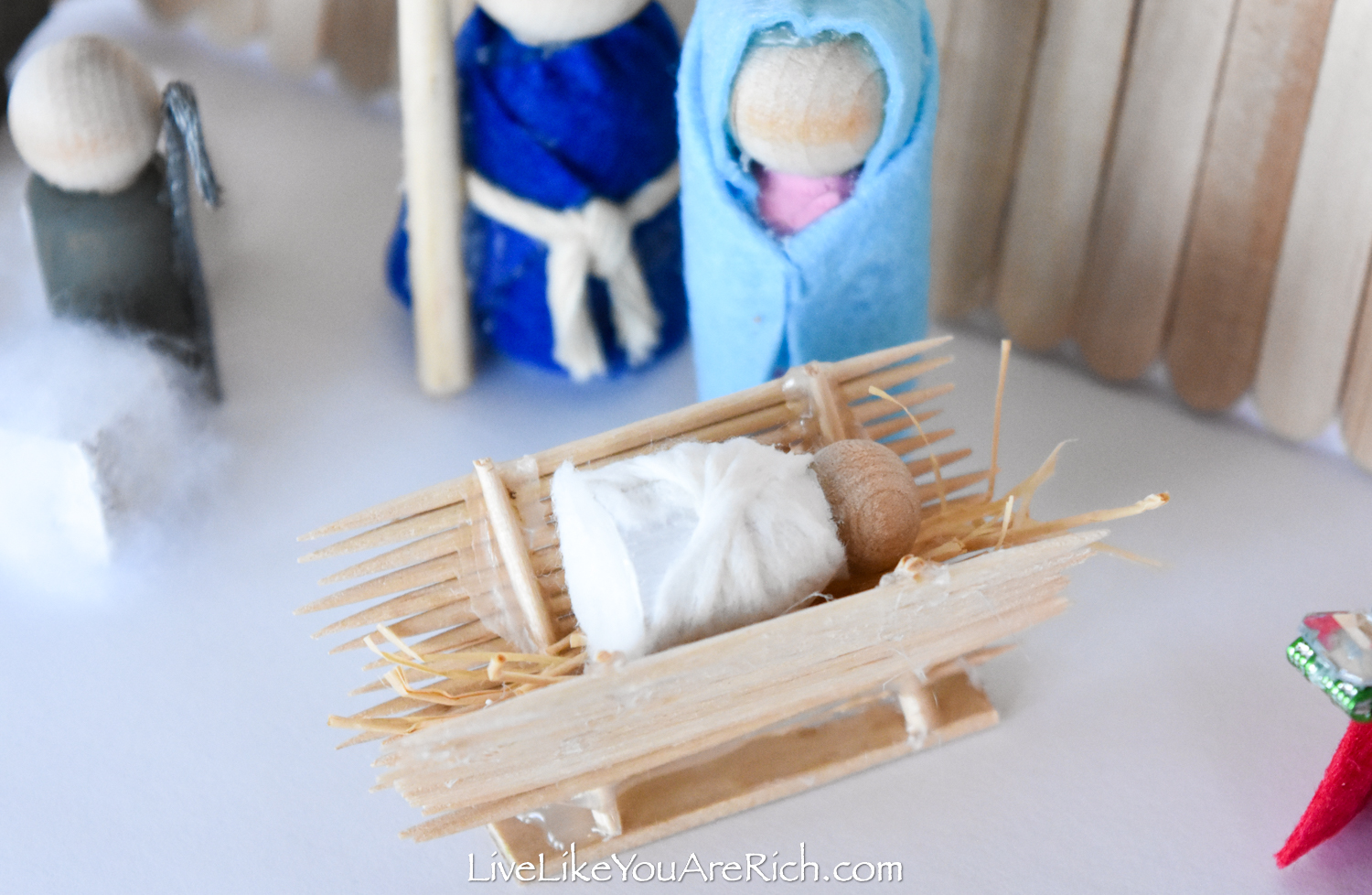 Three Small Trees (found here)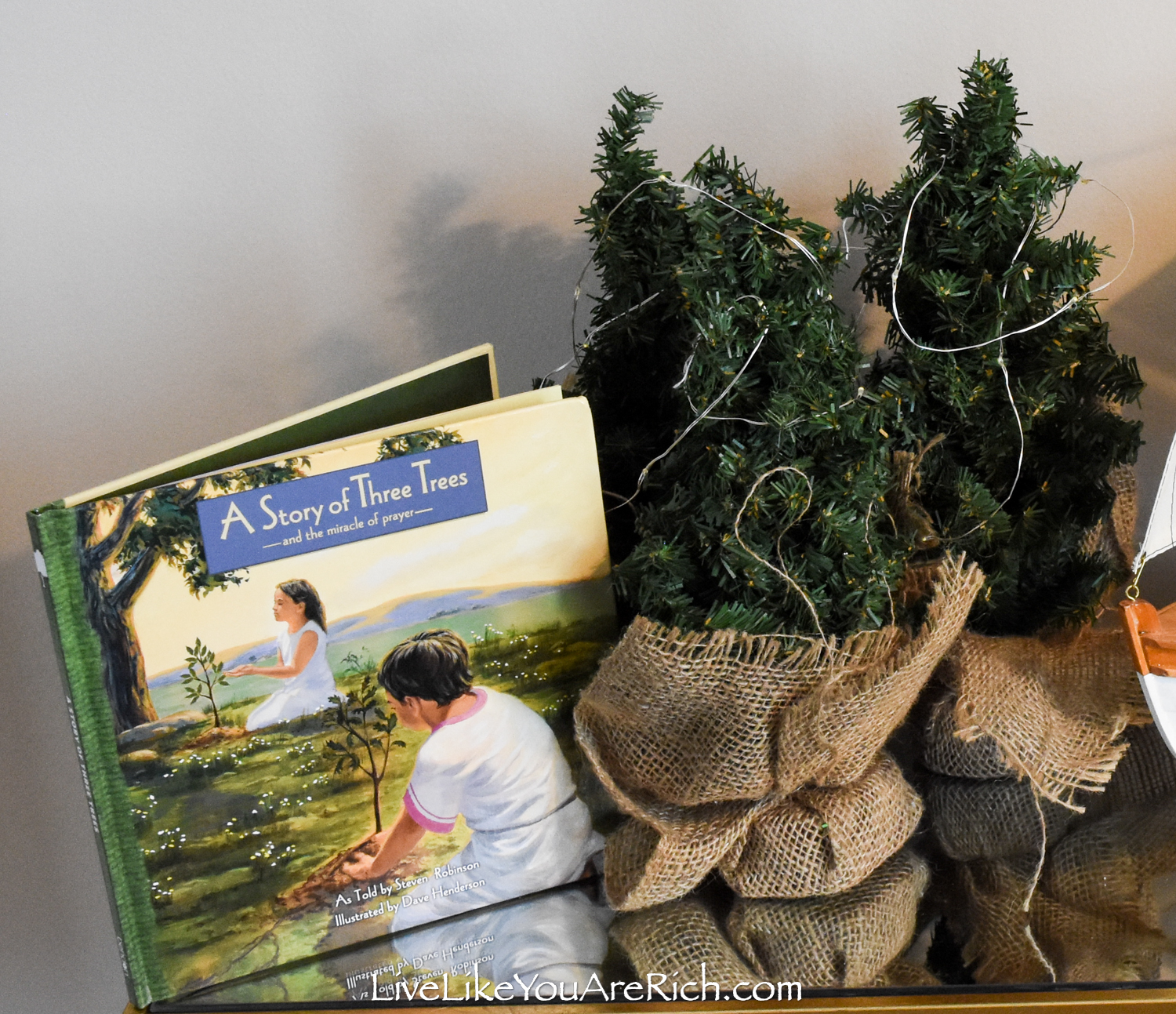 3 Jute Trees (tutorial here)
These jute trees require the following supplies:
Set of 3 varied styrofoam cones
pearlized pins (I used about 150 for the 3 trees)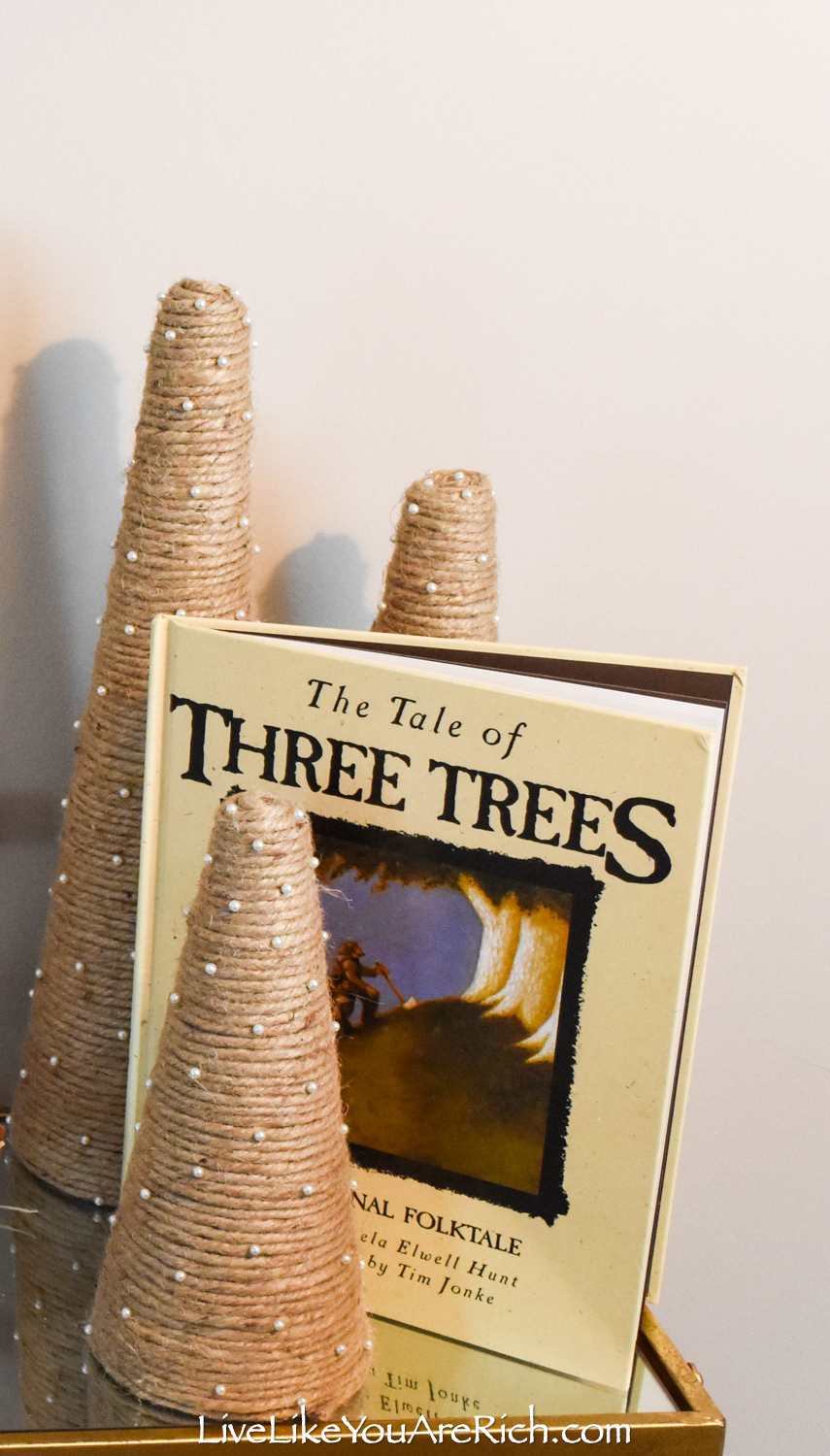 The Tale of Three Trees book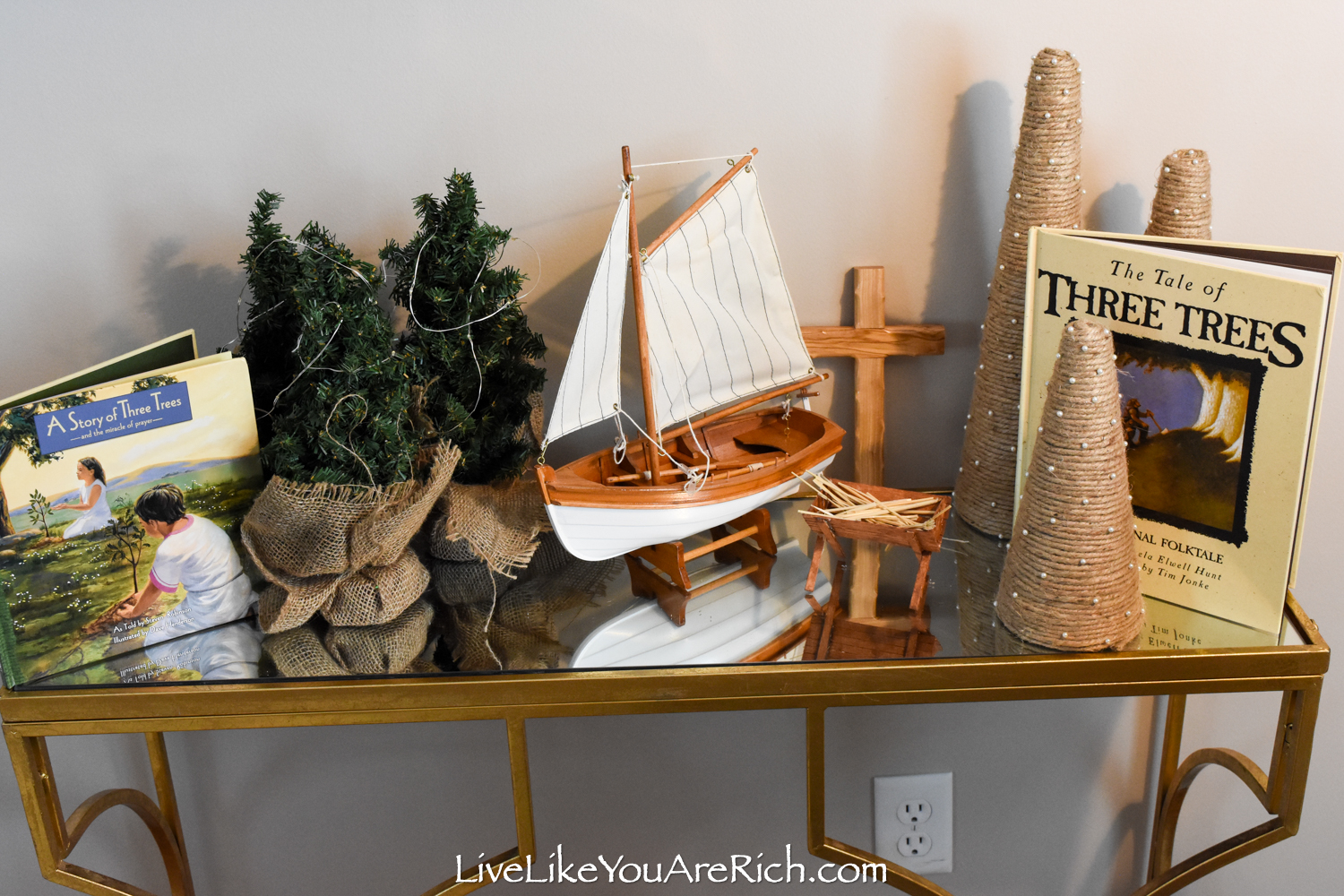 Book A Story of Three Trees
How to put together The Three Trees Christmas Display
Basically, you make the nativity (or purchase one) and if desired make the trees. Then arrange everything in a way that you feel looks nice.
The only thing is you need a flat surface for the cross to stand up or something to lean it on. You can also use a bit of styrofoam as shown here. I painted the styrofoam green to mix in with my garland for my original design of this.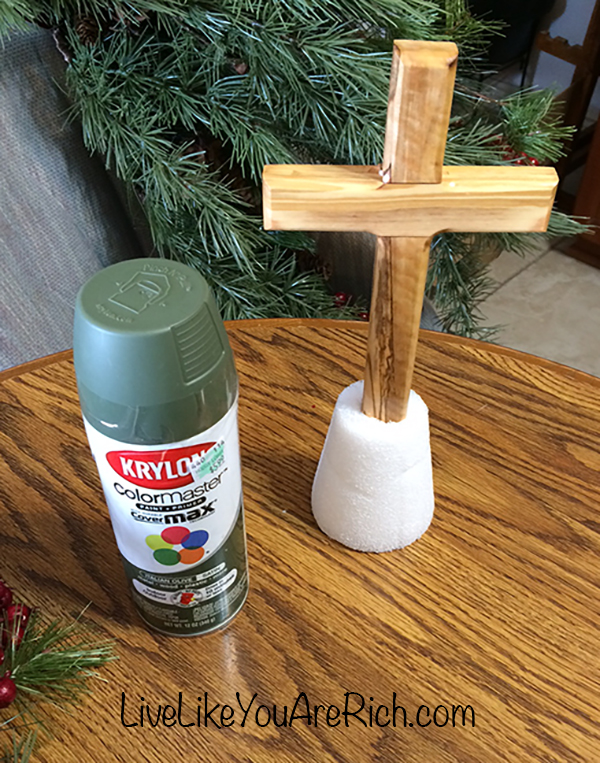 That's how to make The Three Trees Christmas Display.
I hope you have a wonderful Christmas and get the chance to read this beautiful tale if you haven't read it yet!

For other 'rich living' and D.I.Y. decor tips please subscribe, like me on Facebook, and follow me on Pinterest and Instagram.