I think this Gobble Til You Wobble Wood Block Thanksgiving Craft is so fun.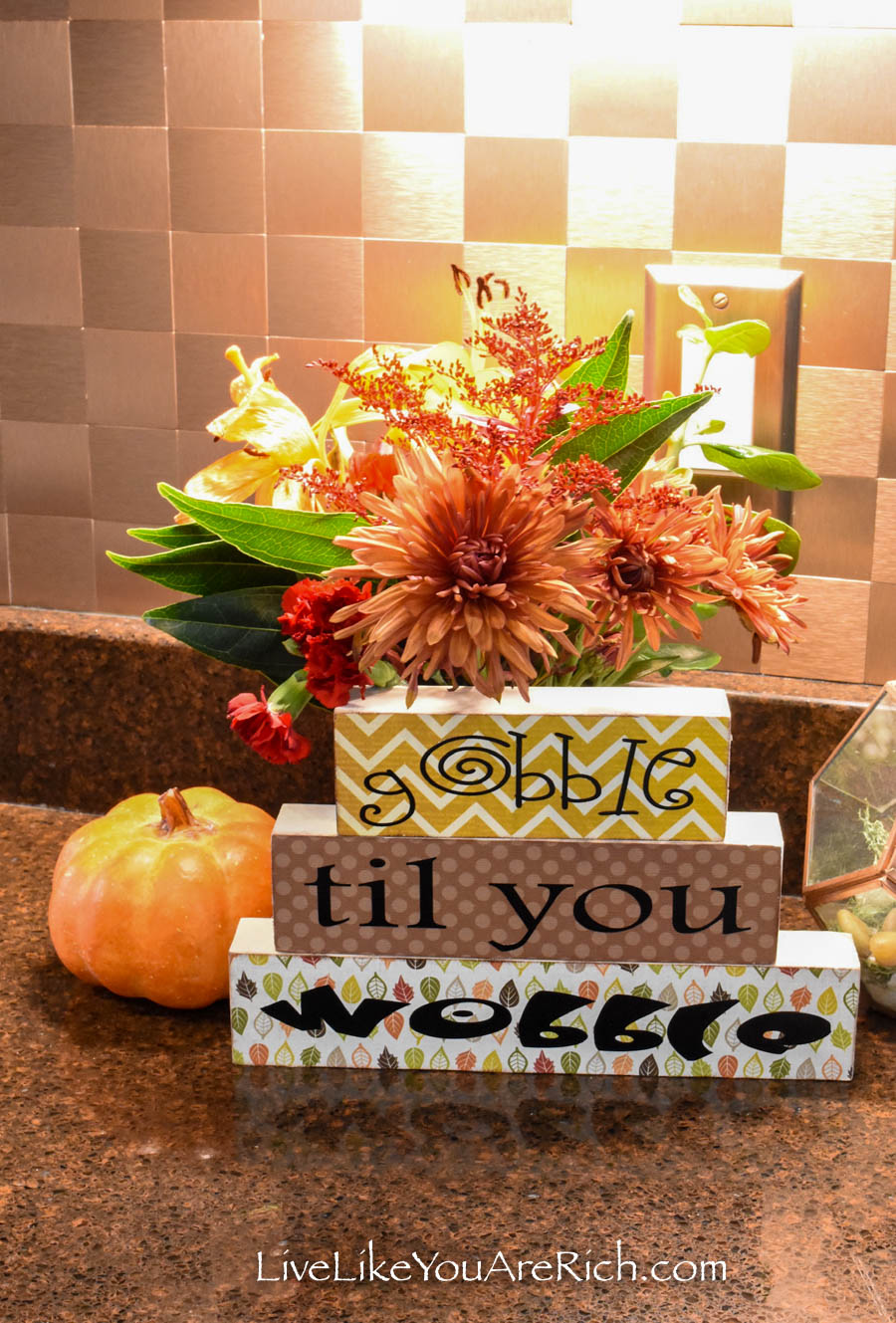 It is simple, inexpensive, and fun. Here's how to make it in just about 30 minutes or less.
Supply list
3 different sheets of fall designed scrapbooking paper
Mod Podge
foam brush
3 blocks 8″, 10″, and 12″ long (can be bought and precut at home improvement stores)
1 vinyl sticker sheet
Cricut machine
First, cut the scrapbooking paper to fit one side of each block. Then paint modge poge on one side of the block and put the paper over it. Paint mod podge over the paper and allow it to dry. Do this for all three blocks.
While the mod podge is drying, using a Cricut and cut out the words, "Gobble til you wobble", making sure the height and width will fit on the blocks.
After the blocks are fully dry, adhere the vinyl to each of the blocks, and you are done!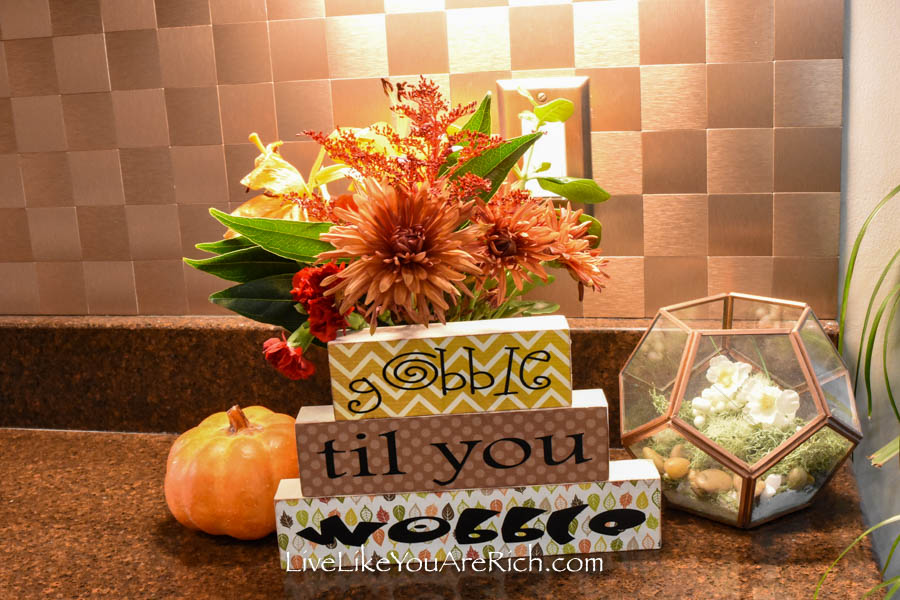 This is such an easy and inexpensive craft (especially if you already have most of the supplies like I did).
While you have all the supplies out, you could easily make these fall wood pumpkins as well…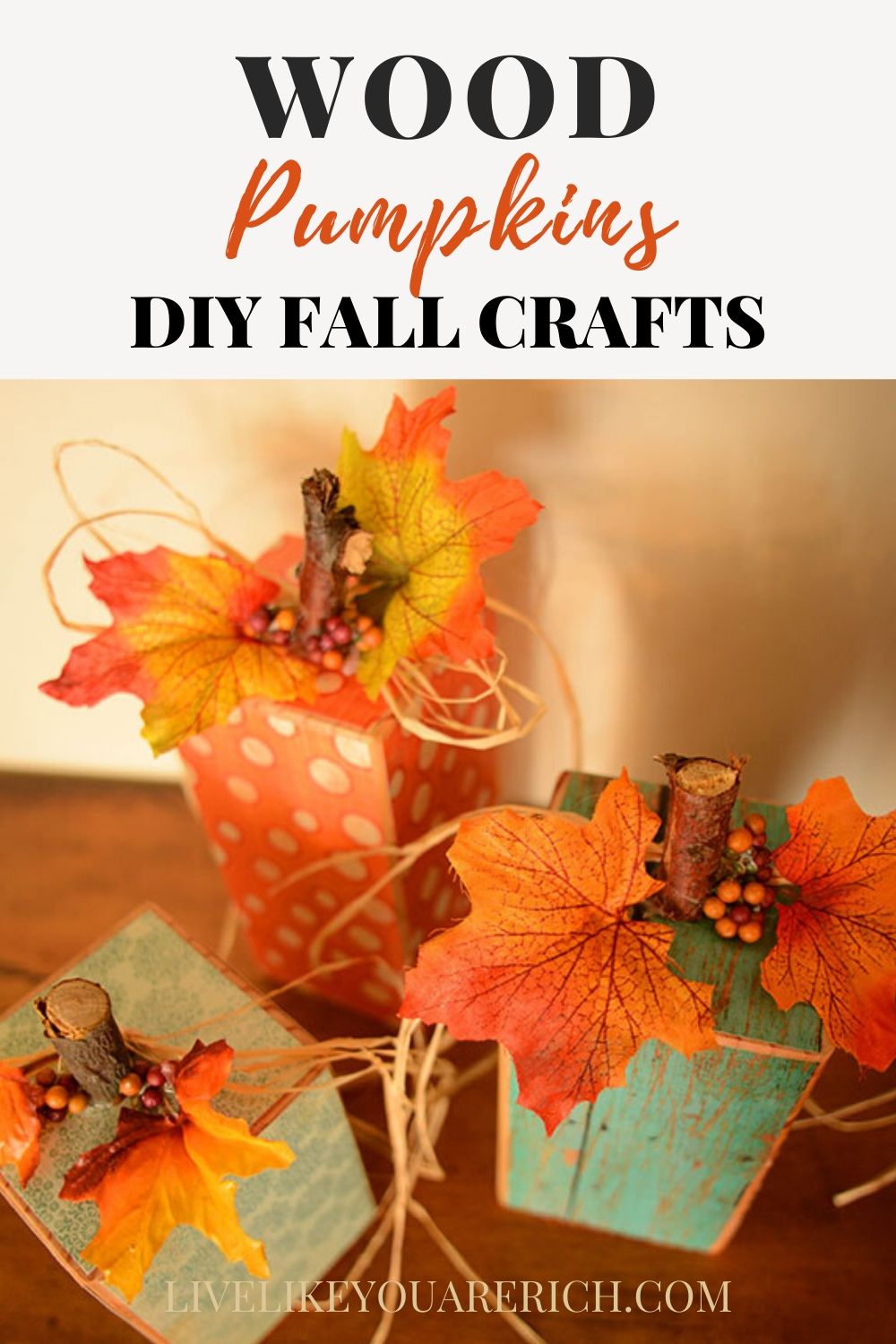 Last Thanksgiving I placed this Gobble Til You Wobble Craft in my kitchen/dining area so that guests could see it. It was a fun place to have it, to remind us all to get eating.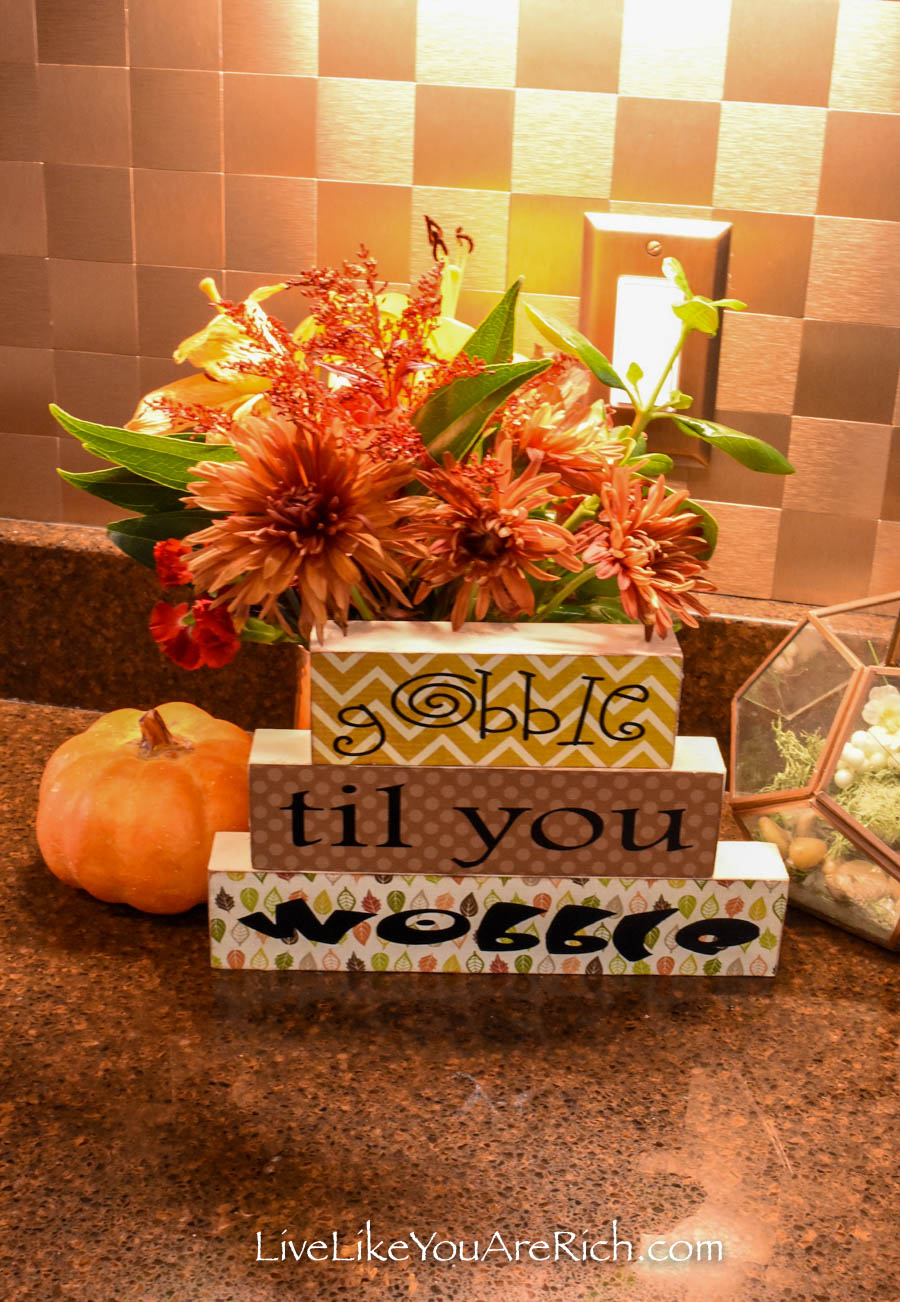 I hope you have a wonderful Thanksgiving and get to feast on delicious food.

For other 'rich living' and D.I.Y. decor tips please subscribe, like me on Facebook, and follow me on Pinterest and Instagram.