How to make Inexpensive Handmade Copper Napkin Rings…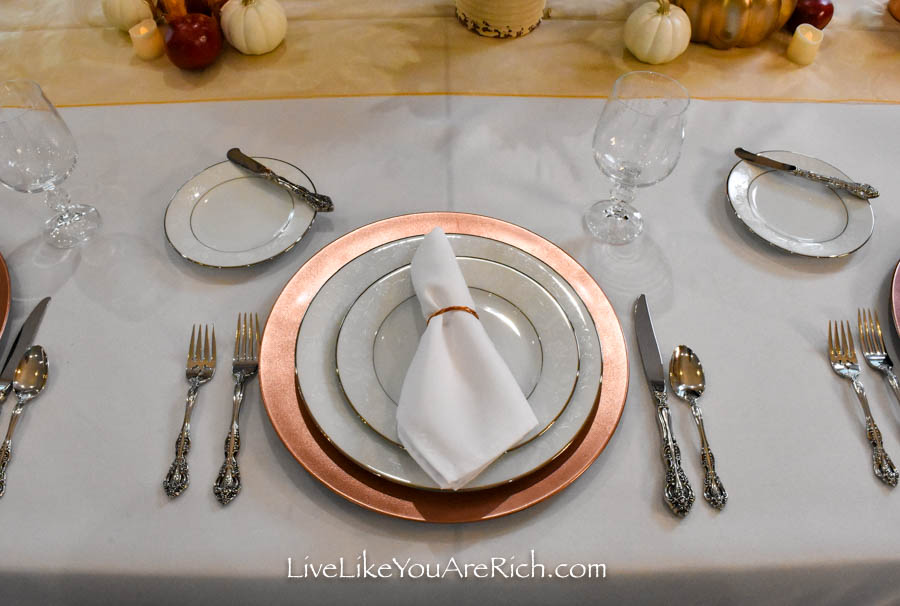 These inexpensive Handmade Real Copper Napkin Rings only cost about .20 cents each. They are a great option for napkin rings if you have a big group or if you have a copper accented tablescape.
Supply List
Copper wire bare and twisted
File- needle filing tool or sandpaper
Wire cutters/diagonal cutting pliers
Optional- Lead free solder
Optional- soldering iron
Optional-lead free copper paint marker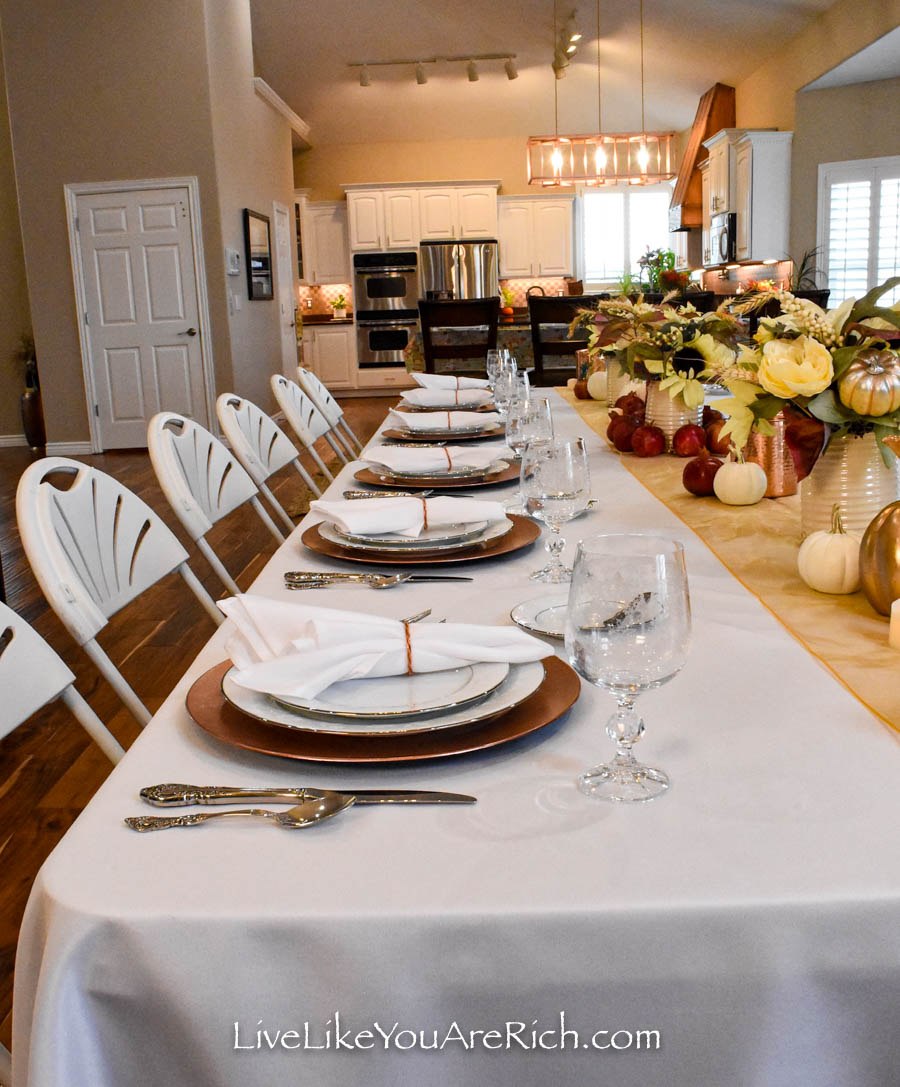 First, get twisted copper wire (it is real copper) at a home improvement store (Lowes, Home Depot, etc.) or here on Amazon. This will be in the wire or electrical section and you can have an employee cut off a certain length you need.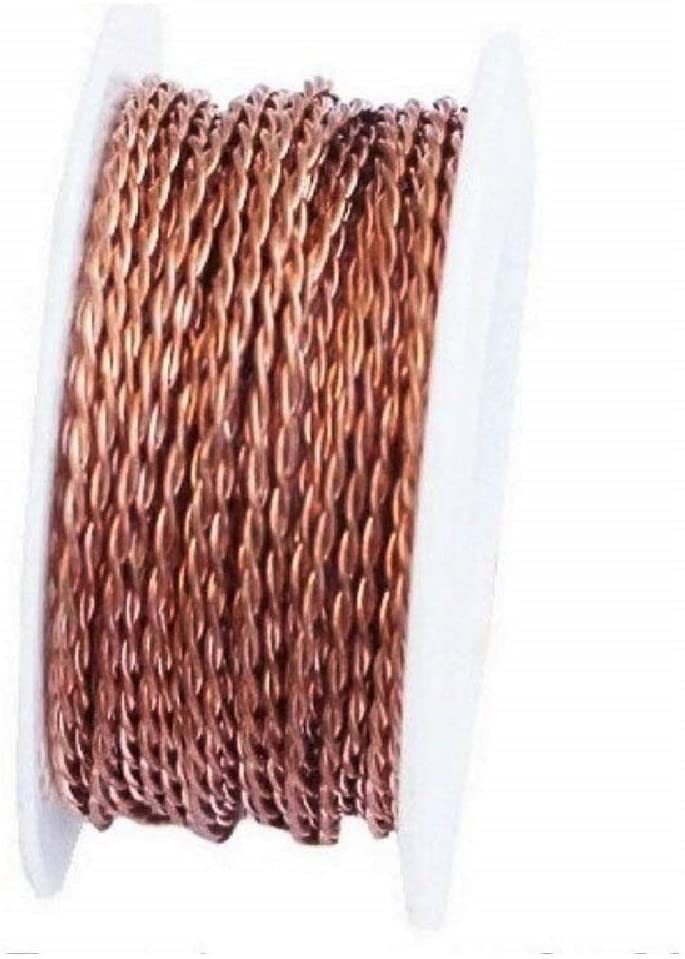 I would recommend getting the copper wire with a 2-4 strand twist. I liked the 3 strand twist look more, but any strand twist between 2-4 would work.
Depending on how many napkin rings you want to make, is how much wire you need. Each napkin ring will take about 5 inches in length.
Now, wrap the wire around an object you want the size of the napkin ring to be. We just used the end of a tool. It made a perfect circle shape.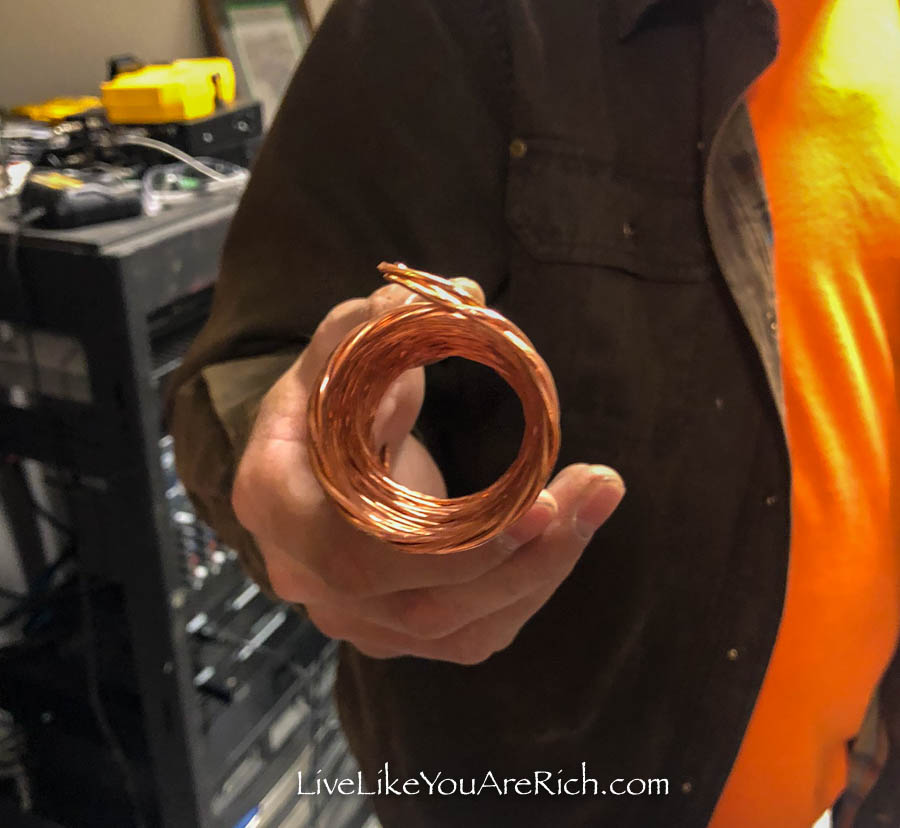 This is what they looked like when I was trying to shape them by hand vs shaping them with a rounded object…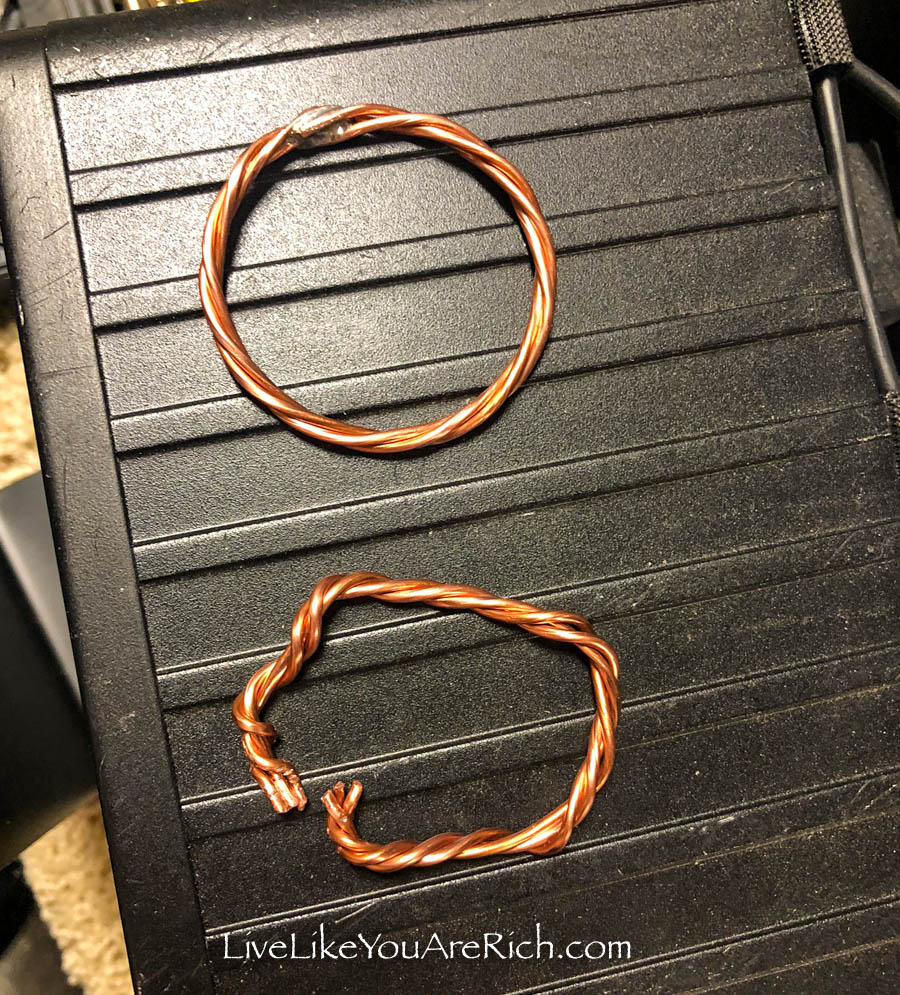 So you really want to use an object to wrap the wire around. Other items you can maybe use would be a leg of a stool, a thin water bottle, a PVC pipe, a round cylinder, etc.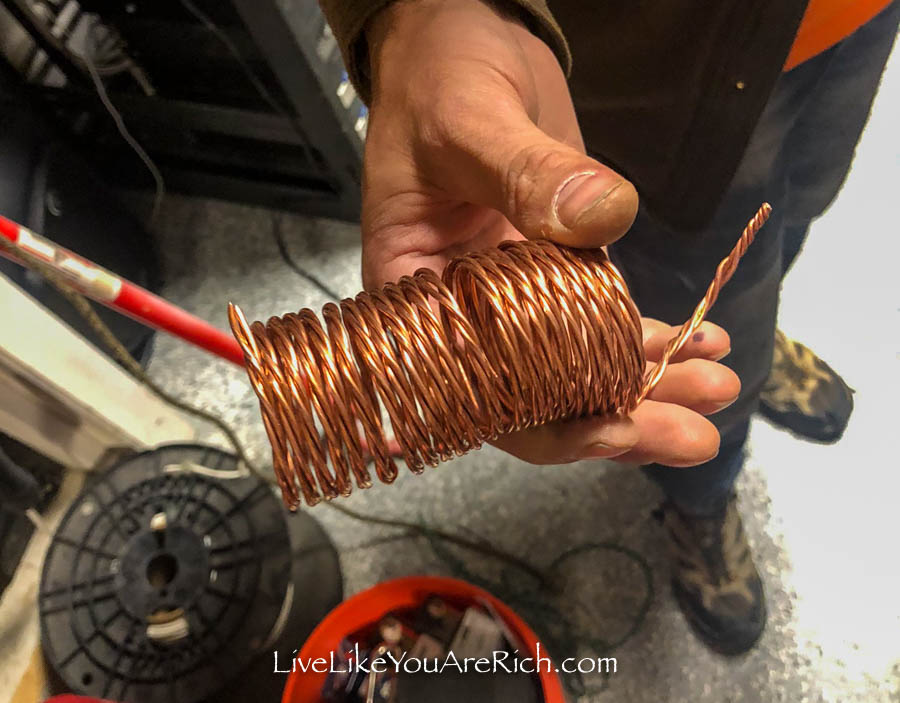 Using wire cutters, cut the napkin rings so they are slightly larger than a flush circular shape.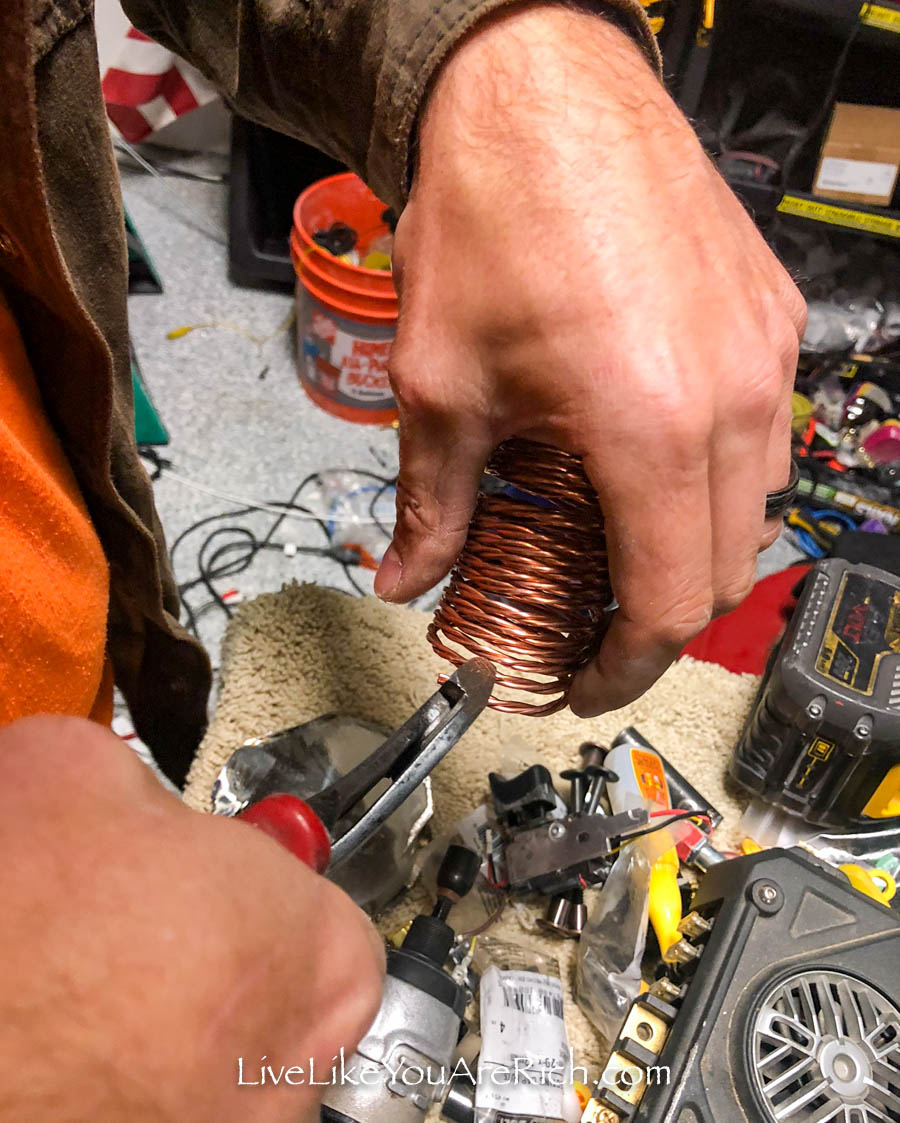 The reason why you cut them slightly longer than exactly flush is so that one side can tuck into the other side.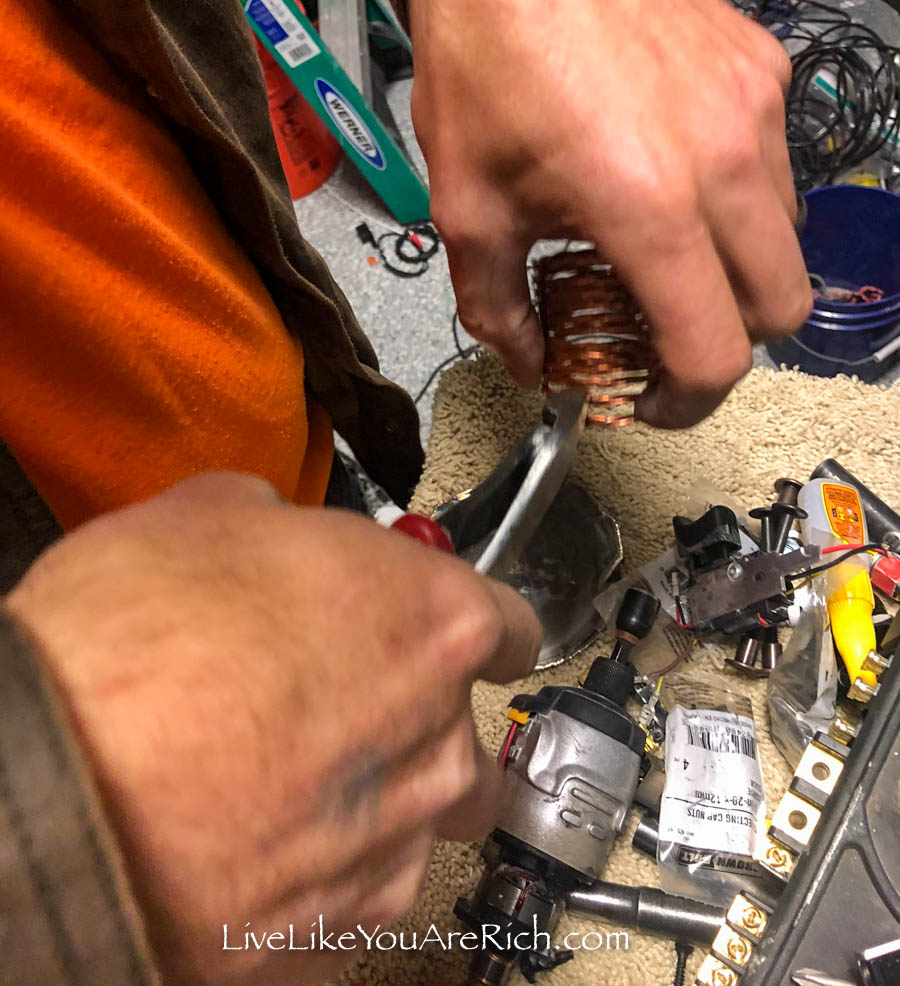 Next, you have two options. The easiest option is to simply tuck one side into the other and file the exposed end, wash, dry and you are done.

This is the look of the finished copper napkin ring without soldering them. I also did not file these because I just took the photo before we went on to option 2… It would be wise to file and wash and dry the copper napkin rings if this is the way you plan to make them.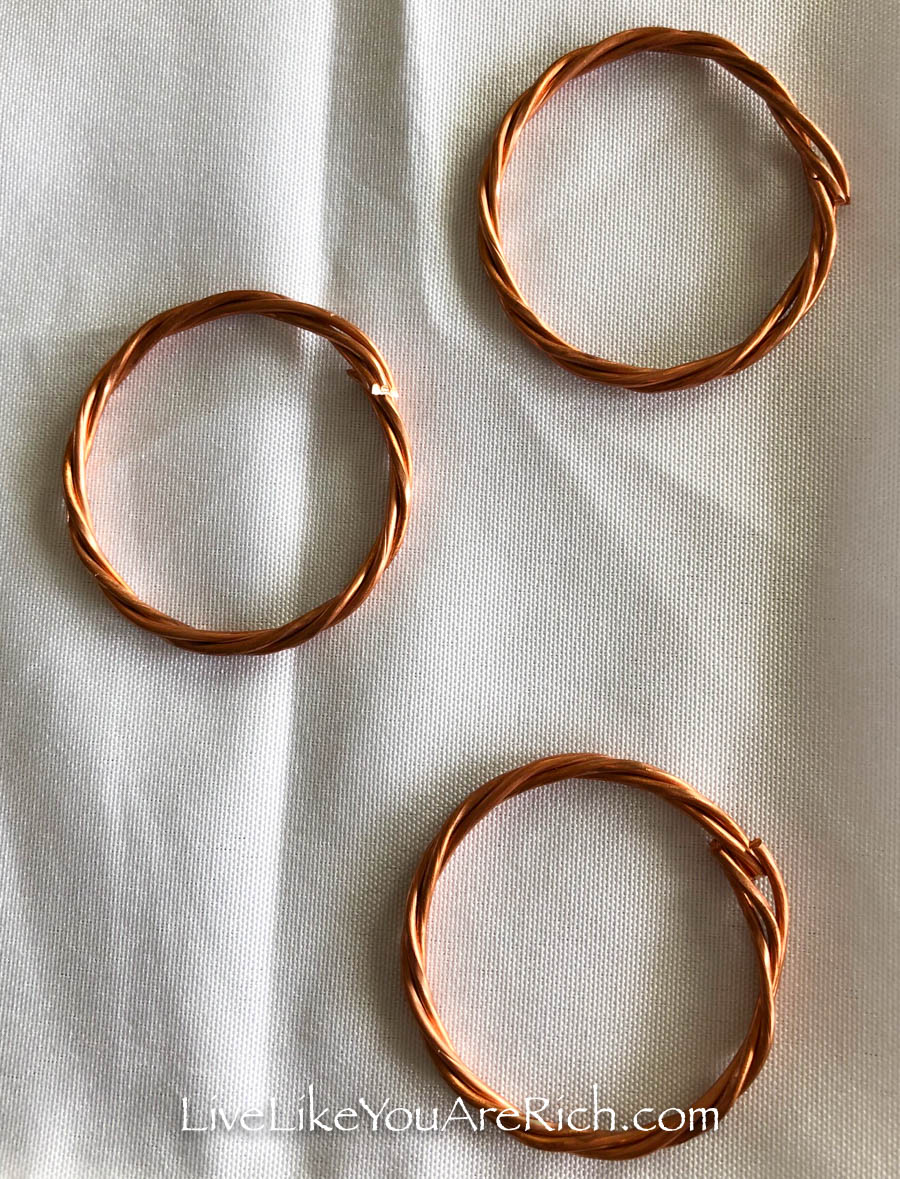 Option 2 is to solder the ends together using lead-free solder.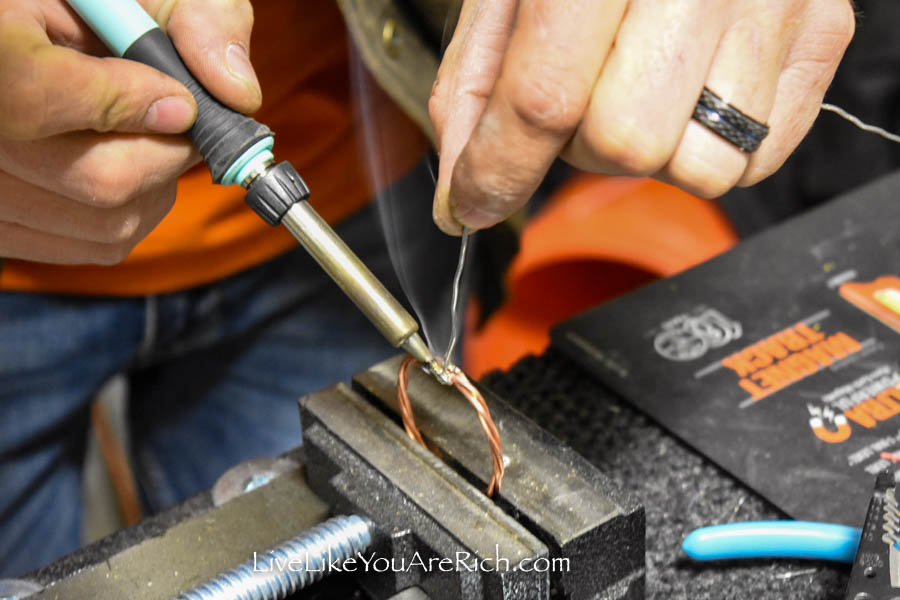 Do not use lead-based solder as these will be sitting on dinner plates and holding napkins.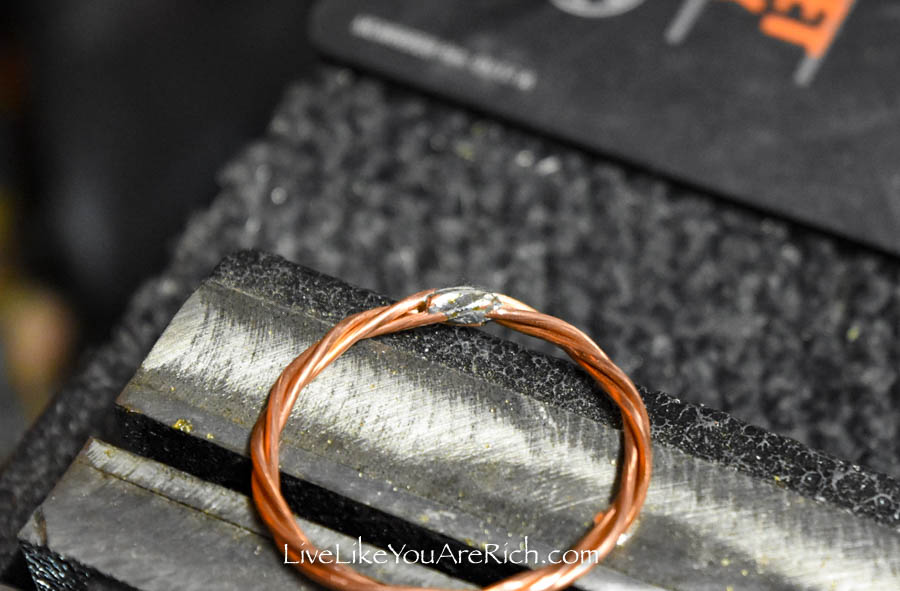 After soldering, file, wash and dry each ring.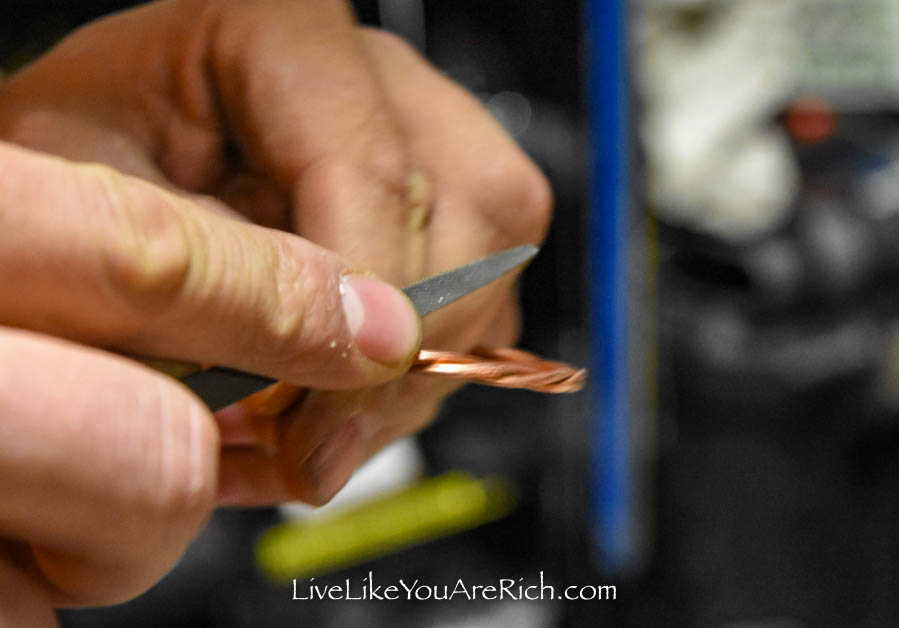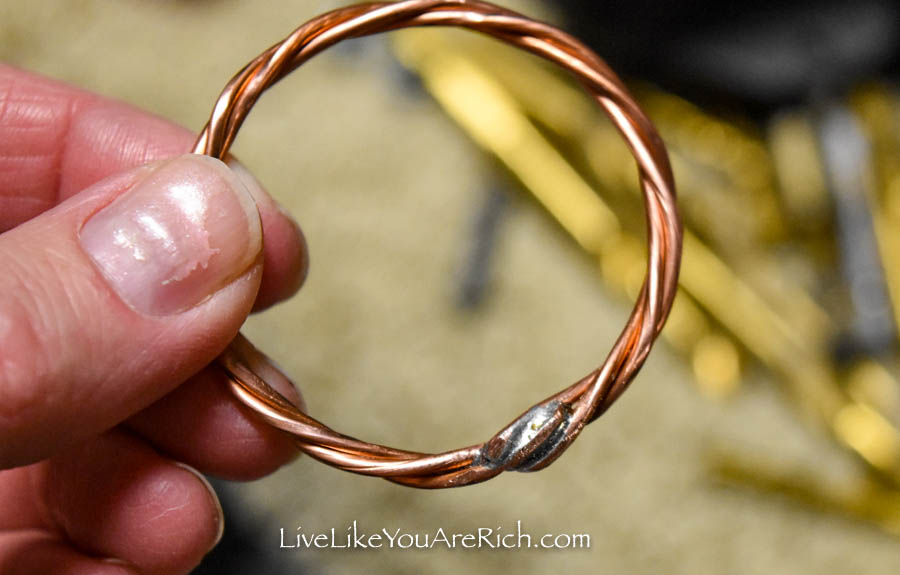 And you are done. In real life (without a zoomed in photography), you cannot see the solder as clearly as this photo depicts and you can always position the joint faced down towards the plate.
However, I plan to buy this copper colored lead-free paint marker to cover the little bit of solder that is visible just to make them a little more professional looking.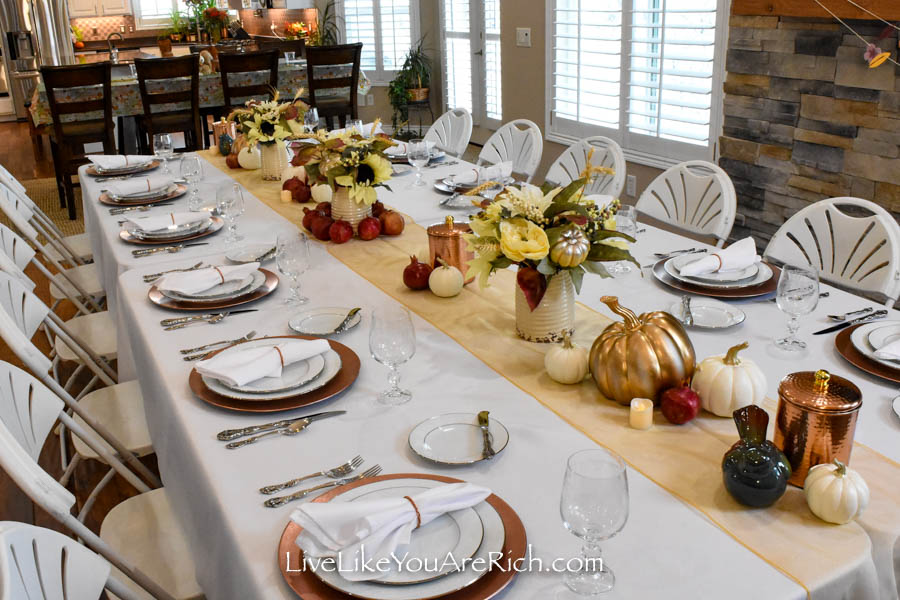 Now, you have gorgeous and unique handmade copper napkin rings.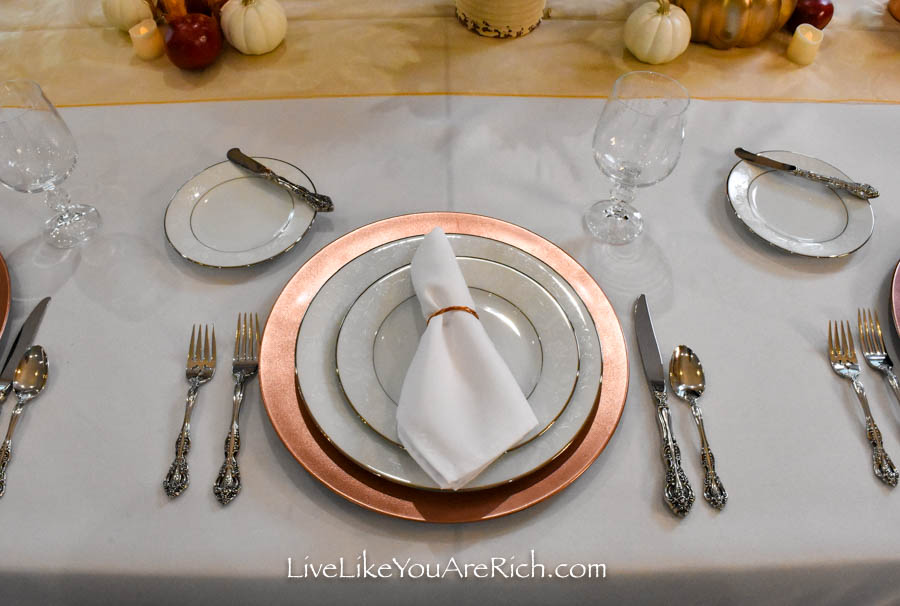 I paired the copper napkin rings with copper chargers. I have gotten a lot of compliments on them during the dinners I have used them for. No one guessed they were handmade.. and even more surprising is that they only cost about .20 cents each.
Try this simple DIY for your next copper accented tablescape.

For other 'rich living' and D.I.Y. decor tips please subscribe, like me on Facebook, and follow me on Pinterest and Instagram.