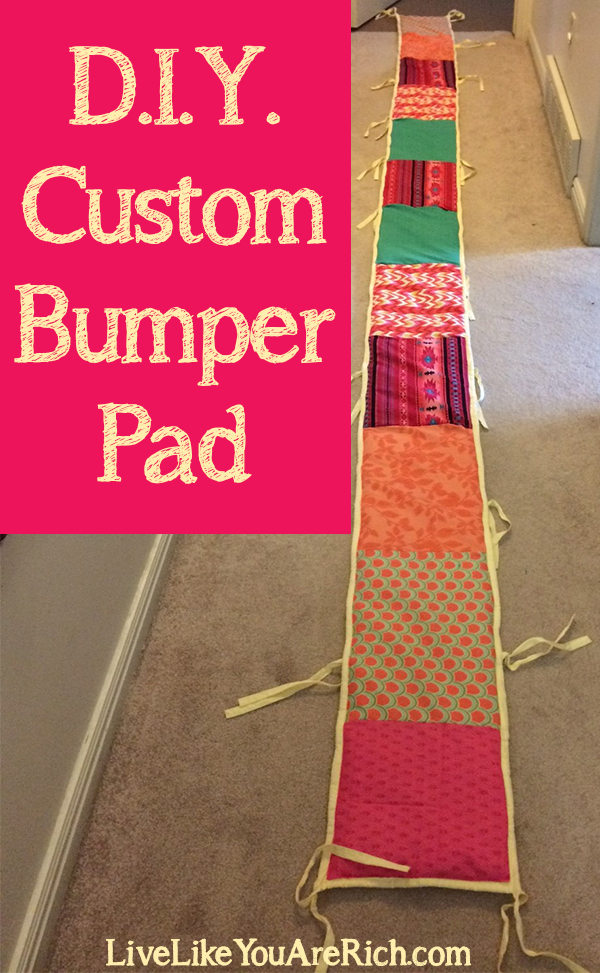 With both my son's and daughter's nurseries I've wanted custom crib bumper pads… and I didn't want to pay hundreds for them either! My mom helped me with my son's and I felt comfortable enough to make my daughter's.
It really isn't that hard to do. If you can sew a straight line you can create a customized crib bumper pad.
I've found the least expensive way to make a custom bumper pad is to buy a bumper pad on sale, clearance, or at a garage sale (or take a used one that you may already have) and recover it/sew material on the outside of it.
For example, I found a brand new Baby Gap bumper pad for my son at a garage sale for $5.00.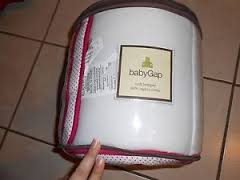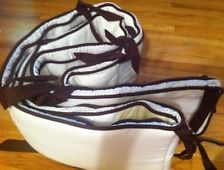 My mom and I customized it by sewing material onto the front that matched his nursery. We just used one type of fabric. Here is the finished product. To see his entire nursery click here.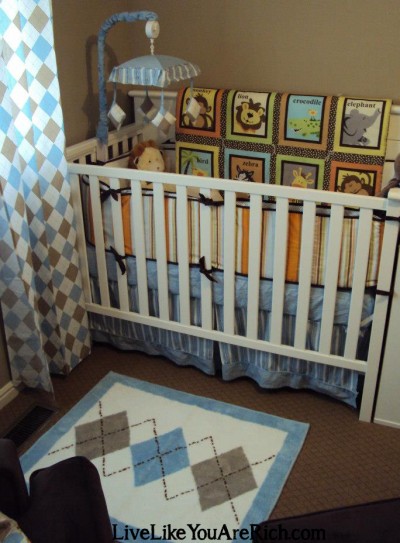 With my daughter I got a little more ambitious and pieced different patterns of fabric together before sewing it on the bumper pad.
I found a yellow bumper pad (in like new condition) at a yard sale for $1.00. I washed it and began the project.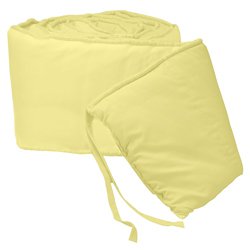 First, I took the material I wanted to use and cut them into smaller rectangular pieces. I pinned them to each other so that I could sew the blocks of fabric together.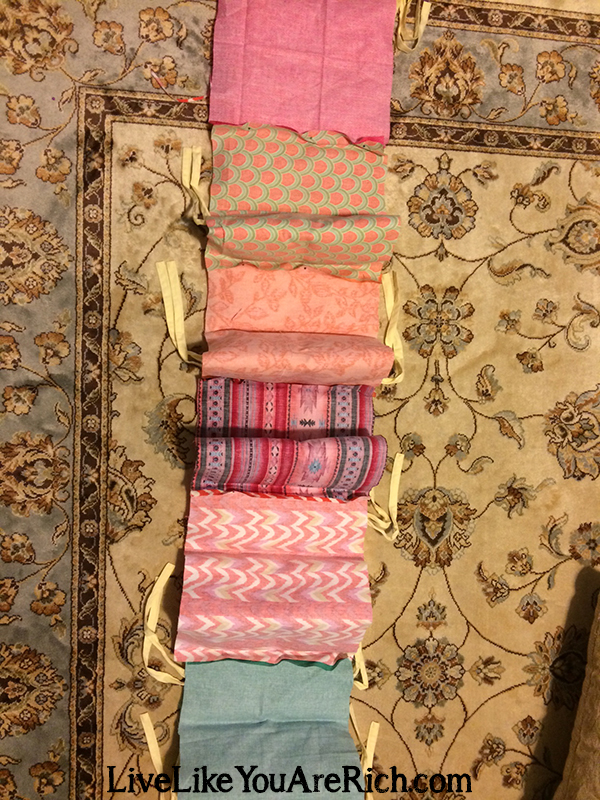 I sewed all the blocks together on the back side so you couldn't see the stitching from the front. And because they were pinned well, the blocks were the right size and in the right order.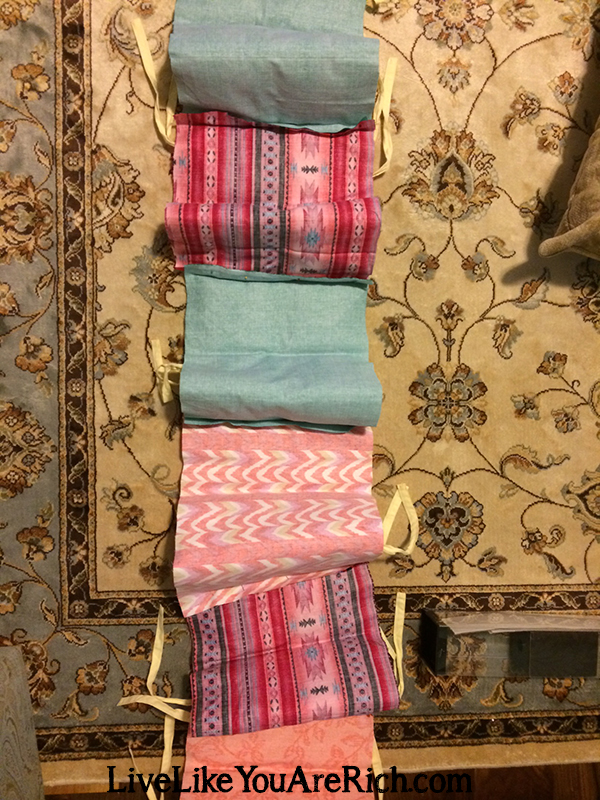 This is what it looked like after the fabric was sewn together, it became one long piece of fabric.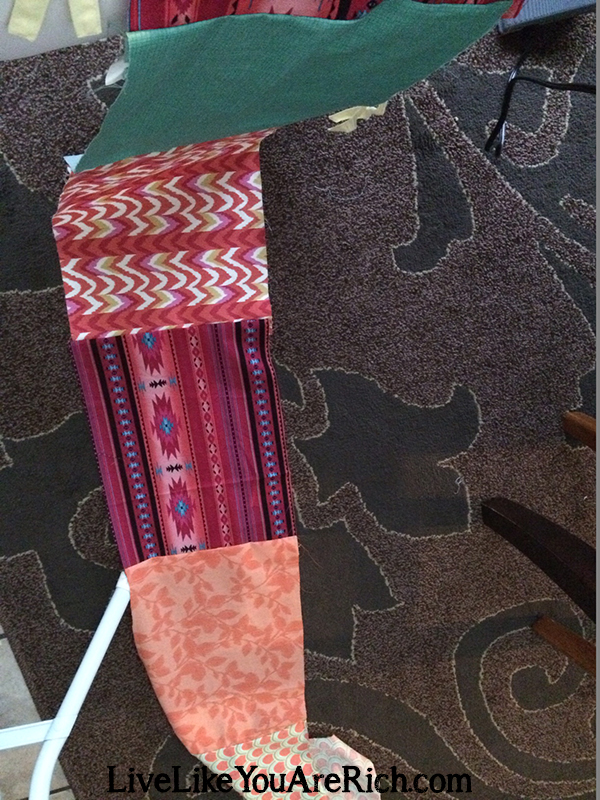 Next, I pinned this patchwork fabric to the bumper pad so that I could sew the top of the fabric (on the inside) to the bumper pad. I pinned it so that it would come out uniform/equal lengths.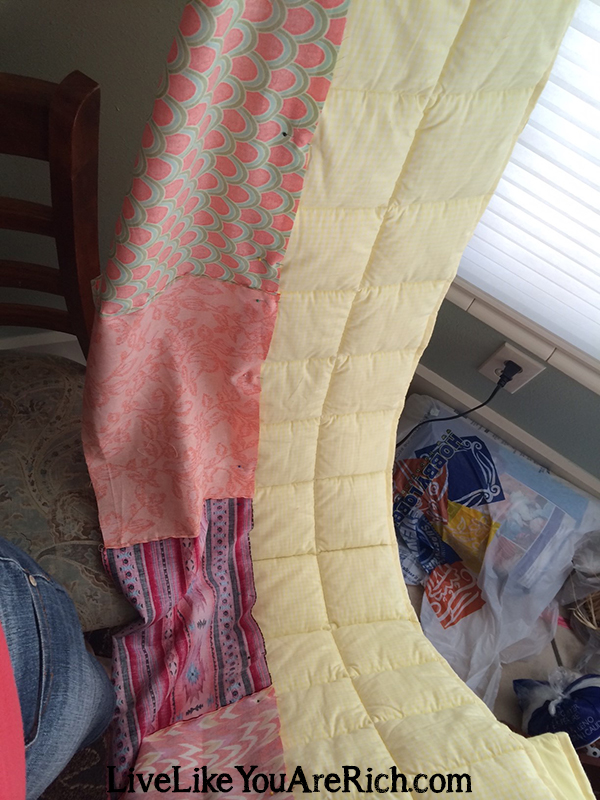 Then carefully, using my finger to guide me so I didn't sew the piping/edging of the bumper pad, I slowly sewed the inside top of the fabric onto the top of the bumper pad where the stitching already was from the edging.
I went very slowly so the needle wasn't stressed and wouldn't break. I also made sure that I wasn't sewing over the bumper pad ties. It was very simple to do as long as I sewed very carefully and slowly. Again, watch those ties and make sure they don't get sewn onto the backside of the pad.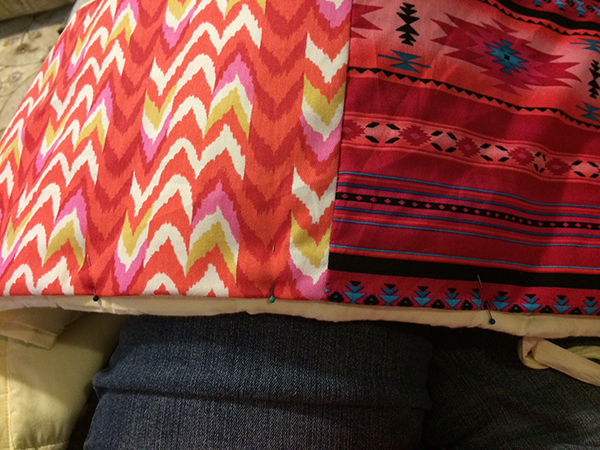 Once the top fabric was sewn on I folded the sides and the bottom under and pinned it as you see in the above and below photos.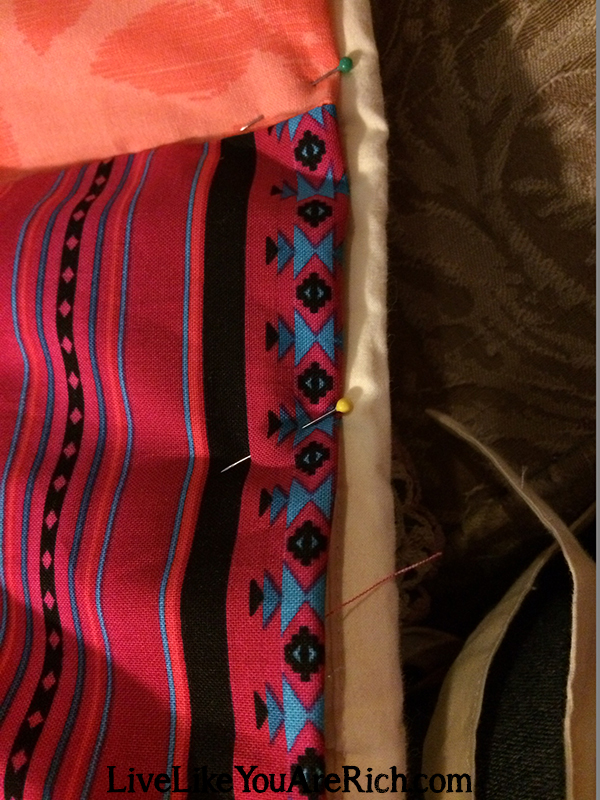 Last, I sewed along the top of the fabric as close to the piping/edging indent (where there were already sewn stitches from the existing edging) as I could.
Again, I went very slowly and carefully and made sure the ties were free and not tucked under the bumper where they could have been sewn on.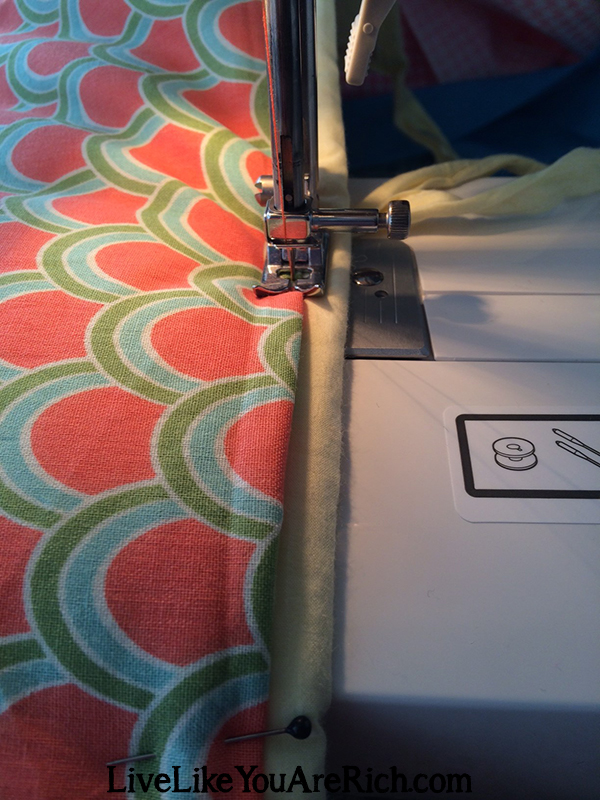 And the customized bumper pad is complete!
It was very easy to do and inexpensive too! I used material that was left over from a crib block quilt I made (tutorial on that coming soon). You can easily cover both sides with fabric if you'd like as well. I chose only to do one side.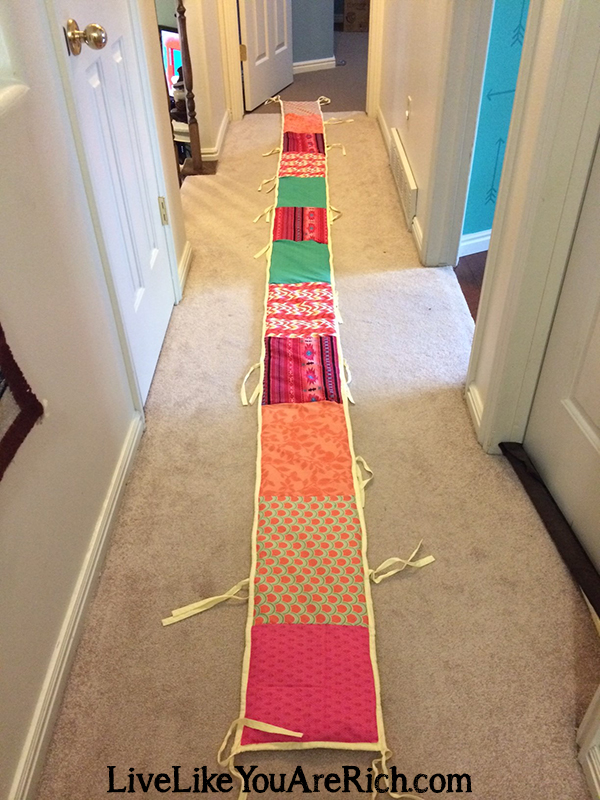 To see the full nursery Click here.You won't see the bumper pad in the nursery photos yet because I won't put it on until my soon-to-be daughter can sit up and roll over, etc.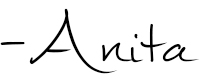 For other 'rich living' and inexpensive DIY tips please subscribe, like me on Facebook, and follow me on Pinterest.