Peanuts Charlie Brown Thanksgiving Kids Tablescape…
I love hosting—especially when my kids' cousins and/or friends are coming over.
Growing up, I loved to go visit my family members' homes and sit with my cousins. Sitting at the kids' table was way better than at the adult's table. What kid wants to talk about the weather, politics, or whatever else older people discuss anyway?
So, I like to decorate the kids' designated table with a theme that I think they'll enjoy.
I try to pick a theme that I can find a favor or treat to go along with. This year I went with, "A Charlie Brown Thanksgiving", theme.
I chose this theme because I purchased the plates and napkins at 90% off last year during the after-Thanksgiving sales.
I also had a stuffed Snoopy and Woodstock. Although, I couldn't find Woodstock (our stuffed Woodstock is much smaller and is hiding somewhere among our things), so luckily I was able to order one from Amazon and get it delivered in time.
This tablescape came together quickly and was so fun to set out.
Here are the supplies needed if you want to make a kids' tablescape like this too…
Supply List for this Peanuts Charlie Brown Thanksgiving Kids Tablescape
A Charlie Brown Thanksgiving book
Snoopy Thanksgiving paper plates
yellow cups and a jumbo black magic marker
Acorn squash
1 pie pumpkin
wood houses (decor items), dog house or another pumpkin for snoopy to sit on
disposable "grateful" placemats (Crate & Barrel 2021)
Pumpkin cookies or maybe a Peanuts figurine

How I set up this Peanuts Charlie Brown Thanksgiving Kids Tablescape
Setting up this tablescape was pretty easy.
For most, you just need to look at the photos to see how.

For those who may want a few tips, continue reading to see what I did…
I put a neutral tablecloth in our dryer for 10 minutes with a damp towel to smooth it out (no ironing needed!). I placed it on the table.
Then I put the placemats, paper plates, napkins, and pumpkin cookies in place.

I leaned Woodstock up against a pie pumpkin and I leaned the book up against Snoopy's makeshift dog house (two wood decor houses pushed together) and the use of an acorn butternut squash helped keep it upright.

I sat Snoopy on top of his makeshift dog house.

Balancing Snoopy on the top of his doghouse was a little tricky but using the acorn squash and book kept him stable.
Finally, I bought some yellow cups and with a large magic marker, I drew a rough zig-zag pattern around them to resemble Charlie Brown's shirt.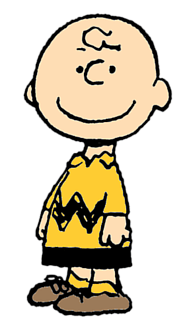 And that's it.
It was super simple to do. It only cost me about $25.00 to put together as I had some of the items on hand.
I'm excited to either read the book or watch A Charlie Brown Thanksgiving with my kids and their cousins as well.
This Peanuts Charlie Brown Thanksgiving Kids Tablescape has been complimented by many.
Happy Thanksgiving!

For other 'rich living tips' please subscribe, like me on Facebook, and follow me on Pinterest and Instagram.