This is an easy and quick Simple Syrup Recipe.
Simple Syrup is used mainly for beverages such as lemonade (recipe here), fruit tea, limeade, virgin Mojitos (recipe here), etc. Simple syrup is also used as a pre-frosting glaze on cakes (to seal in moisture) before a cake is frosted. Just make sure to lightly glaze a fairly cool cake if you try it out.
I learned about simple syrup when I worked in really high-end fine dining restaurants that served celebrities (Bill Gates, Tom Cruise, Katy Perry, The Westgate family, Russell Brand, Suzanne Sommers, etc). The best restaurants always use simple syrup for beverages and for certain desserts and pastries. The reason why it is so commonly used in beverages is that the water does not separate from the sugar.
Think of a pitcher of Kool-Aid. There is usually always a layer of sugar on the bottom because the sugar does not fully dissolve. As a result, the drink is not as smooth—some say it can be a bit grainy. So using this recipe will hike your beverages (even Kool-Aid) up a notch in quality and taste.
Simple syrup is easy to customize with flavors using mint, vanilla, orange, lemon, etc. Just add fruit, flavoring, herbs, etc. to it during the boiling process. Or if you want to customize the flavor afterward, use a muddler (found here) to muddle mint leaves, limes, etc. into the simple syrup.
Some have asked if it can be used on pancakes and the like. I find it too runny for that. So unless you cook it down a lot more than the recipe calls for and flavor it, I would not recommend using it as a breakfast syrup.
Directions
Put equal parts water and sugar in a pot on high heat. Stir continuously. I love my miracle/zip whisk (found here) it is perfect for stirring and whisking beverages and frothing milk and cream as well.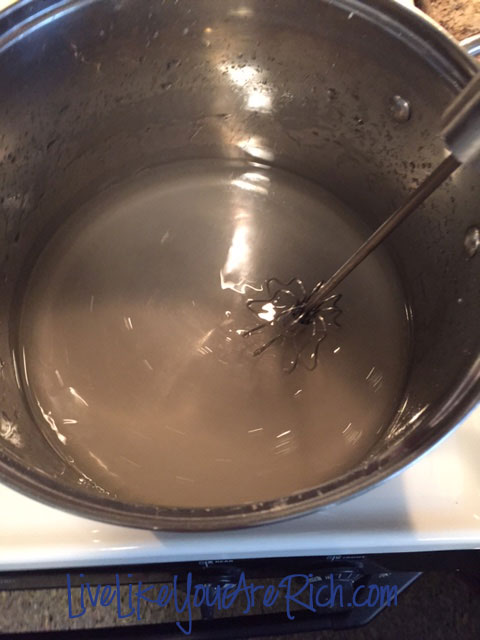 Once it reaches a boil take off the heat.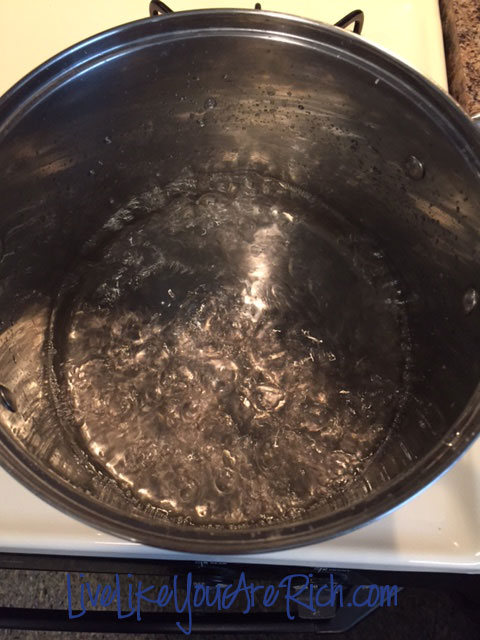 Allow to cool. Store in the fridge.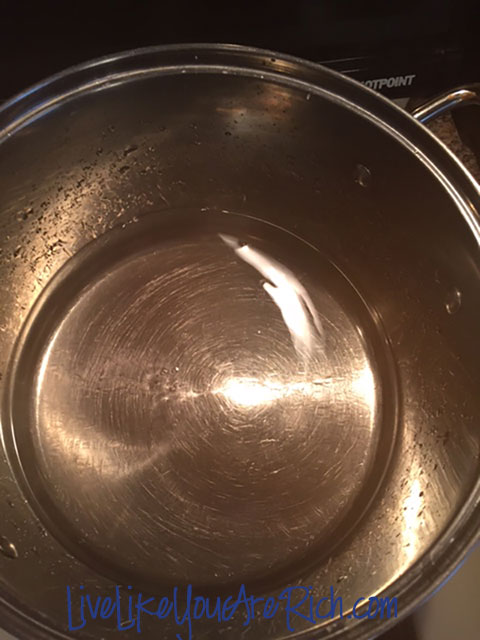 Enjoy!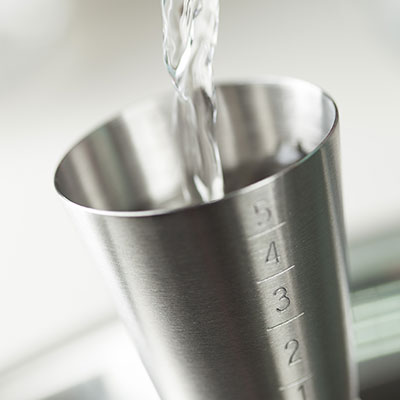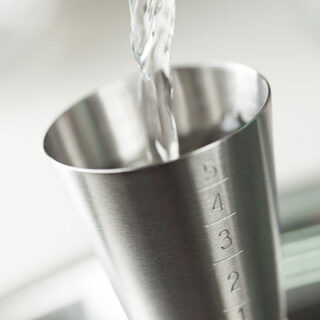 Simple Syrup Recipe
Yield: 4 Cups

Prep Time: 1 minute

Cook Time: 10 minutes

Total Time: 11 minutes

Simple Syrup is a versatile sugar water base that is used for many beverages and cake glazing. It is used to produce a smoother, higher quality drink.
Ingredients
2 Cups water
2 Cups Sugar
Instructions
Put water and sugar in a pot and bring to a boil stir continuously. Once it reaches a boil take off heat and allow to cool. Store in fridge.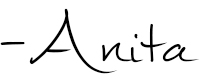 For other 'rich living' and gourmet recipes, please subscribe, like me on Facebook, and follow me on Pinterest, and Instagram.