I love romantic period classic films and TV shows. Especially those with good acting, that is well written and historically accurate. Pride and Prejudice and Downton Abbey have been extremely popular (and for good reason) and are two of my favorites. For those just discovering this amazing genre or for those wishing to find more, I've created this list of similar productions.
The following shows are entertaining, well written, well acted, and have been loved over time! The great thing with this list is that if you love one of these films/series, you will most likely love all of them!
Note: If there is more than one film that I love of a certain title I have ordered them in my first choice, 2nd, and 3rd.
Oh by the way- there are now way more than 21 movies because I've had some awesome suggestions from wonderful readers of what to add and new movies have hit the theaters. I'll continue adding more, so please pin or bookmark for more.
1. Pride and Prejudice DVD Version Only- I adore this version as it is perfectly casted, well filmed, and wonderfully scripted. It strives to remain true to the novel and quotes hundreds of lines from it verbatim. I just adore this film!
Pride and Prejudice 2nd favorite DVD Version, (Also Available on Netflix)- This version is also very well scripted and stays true to Austen's novel. Although older it is definetly an amazing film.
Pride and Prejudice 3rd favorite DVD Version and Instant Amazon Access– I love the cinematography and many of the characters casted in this version. I don't care for the rushed feel it has (it tries to cover so much in so little time). I also don't care for some of the script and word variations that they changed from the novel (I assume they did this to make it easier for viewers to understand).
2. Sense and Sensibility DVD Version, Amazon Instant Video, and Also Available on Netflix- I love the acting, the cast, the script, the cinematography, etc. All in all this version stays true to the original novel and was supremely executed.
Sense and Sensibility 2nd Favorite DVD Version only- Another great option to an all time favorite novel. This production is so good I feel it almost ties with the Emma Thompson version mentioned above. I love the casting, scripting, and the set! I especially love how they took a bit more time to develop a relationship with Marianne and the Colonel.
3. The Paradise DVD Version, Amazon Instant Video, and (Season 1 and 2). This series pleasantly surprised me. The plot, characters, and time period are captivating. It is clean, romantic, and a fun series to watch. I was hooked from episode 1!
4. The Young Victoria DVD Version, and Amazon Instant Video– I adore this film! Rupert Friend does an EXCELLENT job playing the quiet, reserved, in love, and respectable Albert. Emily Blunt is a wonderful Victoria and shows the depth of her commitment to the throne, her love for Albert, and how it must have been quite difficult to balance it all. I can't recommend this film more highly!
5. Downton Abbey (DVD and Instant Access)- Most people are aware of how wonderful this series is. I will note for parents of children and teens that there are a few adult scenes throughout the seasons. If you Google which series have inappropriate scenes I'm sure you can find and avoid them.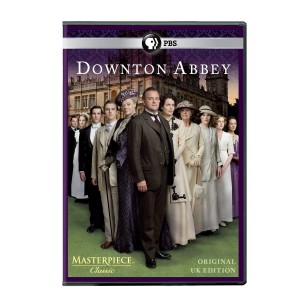 Downton Abbey (Movie, 2019) – Downton Abbey, returns as a spectacular motion picture, with the beloved Crawleys and their intrepid staff preparing for the most important moment of their lives. A royal visit from the King and Queen of England unleashes scandal, romance, and intrigue that leaves the future of Downton hanging in the balance. I thought Julianne Fellows did such a wonderful job at executing this film. He tied up so many loose ends so well, I really love it!
6. Emma (Amazon Instant Access), and DVD Version– The BBC version is by far my favorite! I feel that Emma, Mr. Knightly, and many of the other characters are perfectly casted. I love how this version remains so true to the book and is also light and fun!
Emma 3rd Favorite Version– I had never seen this, until now. Emma with Kate Beckinsale was a great suggestion from a commenter below. I thoroughly enjoyed this version!
Emma 4th Favorite DVD version, Amazon Instant Access. This is another great production. It is shorter than the BBC version so it is not as true to the novel, but has great acting and some wonderful scenes.
8. North and South DVD version, Amazon Instant Access, and also Available on Netflix.- North & South is a wonderful romantic drama. It is a bit heavier because the plot is thick with politics, business ventures, and centers on a woman who is more head strong than the time period allowed for. It is a definite favorite!
9. Jane Eyre 2011– My favorite version of an all-time classic. I really liked the development of Jane's past in this version and the connection she had with Mr. Rochester. It felt very organic and real.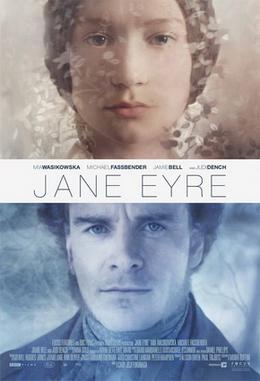 Jane Eyre 2nd favorite- Wonderfully done and is an all time classic favorite.
Jane Eyre 3rd favorite this version has very good reviews out of the many Jane Eyre's that have been done before. It is very well.
Jane Eyre 4th Favorite Version DVD version only- I love this version because of the connection between Jane and Mr. Rochester. They really capture the relationship and the difficulties surrounding their love wonderfully.
10. Her Majesty, Mrs. Brown DVD Version, Amazon Instant Video. I was truly not expecting to like this film but was caught off guard. It is very well done and strives to remain true to both Queen Victoria and the man many believe was her second true love. I love how clean and proper this film depicts their relationship.
11. Persuasion DVD Version and Amazon Instant Access– Persuasion is another one of my favorite Austen novels. This first version does a great job of portraying the heartbreak, the betrayal, and the love that endures through all of the opinions and attempted persuasions.
Persuasion 2nd Favorite DVD Version- I just viewed this version and adored it! It was such a wonderfully done film! I'd recommend viewing them both!
Wives and Daughters DVD Version, also Available on Netflix- This is a different sort of series that is very entertaining and has a lot going on. I found it to be very fun to watch and wonderfully done!
Northanger Abbey DVD Only- This version is very good. I love the scripting, love story, and characters.
Belle Amazon Version– This period piece is extremely moving and was just released. I have rarely bought a movie on its release date but I HAD to buy this! It is based on a true story and has a lot of accurate historical drama which I feel men will relate well to. It isn't just a chick flick. It is a definite 5-star movie!
Mansfield Park DVD Version, Amazon Instant Access. Many Austen purists think that Mansfield Park has never been depicted correctly on film. I do love this newest version. I feel it displays the drama, relationships, and difficulties very well while not straying too far from the novel.
2nd favorite Mansfield Park 1999 version as well as this newer version but it is worth the watch (beware there is nudity in it).
The Englishman Who Went Up A Hill But Came Down A Mountain DVD Version, Amazon Instant Video– This was another film I was half expecting not to like. It proved me wrong. It's witty, fun, based on a true story, and romantic. I enjoyed watching this light-hearted film.
Anne of Green Gables DVD version. This is the most amazing film! I love the romance(s) happening, the humor, wit, and adventure. I never get tired of watching this… and I've seen it a few more times than I'd like to admit. It's another MUST SEE!
Anne of Avonlea aka Anne of Green Gables The Sequel. Such a wonderful production and stays close to the novel.
Many comments I have read on Amazon say not to watch Anne of Green Gables the Continuing Story (part 3 in this series)…as it will ruin this wonderfully done series. But multiple comments below say it is wonderful. I'm planning on watching it and update this when I do.
Larkrise to Candleford – (Amazon and Amazon Prime) This is a recent discovery of mine (thanks to the comments and a good friend who confirmed it was worth the watch). I really like this series. It is fun, a great script, and a great cast. I haven't seen it all yet as there are many episodes. I found it on Amazon Instant Prime.
Austenland– Available in DVD and Instant Access on Amazon This is an amazingly funny film. Although I should warn that unlike most of these other films, there is quite a bit of 'adult humor'. That said if you are an adult and are a big fan of these other films you may just like it. It's a great film with an excellent balance between romance and humor. I've seen it a few times and honestly can't wait to see it again!
Far From The Madding Crowd– After it was over the man behind me in the theater said, "That is the best movie I've seen in a long time!". I also really loved the storyline. I recommend it.
Death Comes to Pemberly– Another AMAZING production! It is a British novel by P.D. James that continues Jane Austen's Pride and Prejudice with a murder mystery. It is excellent. I highly recommend it. And thank you to those who suggested it in the comment section! I found it on the Apple TV area where you can purchase the T.V. series (it was not in the movie section). You can also find it on Amazon Instant Watch here. Sometimes it is on Netflix.
Little Women (2019 film) is an outstanding film! I have heard it is the seventh film adaptation of the 1868 novel of the same name by Louisa May Alcott and it was incredibly good. It is a must-see!
Little Women 2nd favorite. This film is fantastic the actors and actresses are very talented. The story line is engaging. I love this film!
Poldark– This is an AMAZING MUST-SEE series! Finally, a truly romantic show that showcases the main characters in married life. I love romances that end with a kiss. But I love them, even more, when the marriage is the highlight of the show. As the series progresses, it does get a bit more soap opera-ish and there are a few sex scenes. I felt that the series finishes very strongly.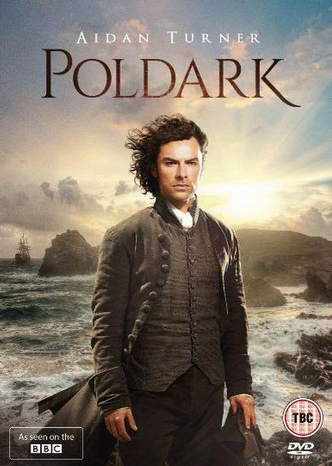 Victoria by Masterpiece- Although, 'The Young Victoria' is a hard one to compete with, this comes as a close second. This series is excellent. Great acting, costumes, and plot. You can buy it on Amazon or watch it on PBS.
Daniel Denronda- Wonderful story filled with completely opposite lifestyles and romance. I really enjoyed it! It's been a while since I've first watched it, but I remember really liking it because it had a different and refreshing plot. I'm excited to see it again!
Far and Away– Follows an Irishman immigrating to America. The adventure and romance are intense. I've adored it since I was a young girl. This is a must see!
The Secret Garden I absolutely adore this film. It's a bit of a different type of romance—but it is romantic in the sense of excitement, mystery, etc. I was hooked as a little girl and still love it today.
Finding Neverland– This is also a different kind of romantic film. Think romance of imagination and friendship while watching. It is completely captivating and such a beautiful film!
Sweet Land. I really enjoyed this film. It made such an impression on me, that here a few years later, I vividly remember many scenes. It's an American Era film that depicts just how tough farming, and falling in love can be.
Ever After DVD Amazon Instant Video– 'The true story of Cinderella". It is such an incredibly done film. It has a great balance of sadness, humor, and romance. If you haven't seen it, I would definitely recommend it!
Merlin (DVD & Instant Versions). The series is based on the legend of Merlin and King Arthur and his sword. The neighbor girl told me about it so I began watching and was HOOKED. I will say that the first episode or two are maybe a tad bit cheesy, so just get through the first 3 episodes and you will never regret watching it! My only qualms with this series are how they ended it. Although I would have ended it much different it is most definitely worth watching. Great romance, adventure, and plot.
The Princess Bride DVD Version and Amazon Instant Video– This film has stood the test of time. It has been around for over 25 years and is still very popular and well liked. It is a wonderful story of "TRUE LOVE" and the adventure that is sometimes required to attain it.
The Count of Monte Cristo DVD Version, Amazon Instant Video– A wonderfully romantic and adventurous film. There is something so incredible about the acting, plot, and story line that captivates me each time I watch this. There are a few violent scenes and a sex scene or two are implied. This is an all-time favorite among both men and women. If you want to watch any show from this list with a male who doesn't appreciate chick flicks, this is (or Belle) are excellent choices!

Cinderella 2015– Will soon be out on DVD. I just saw this and I liked it a lot. The characters are all fantastic actors. It dwelt on the happy times Cinderella had more than the negative (which is a breath of fresh air). There is a wonderful message that encourages the viewer to be more kind, courageous and forgiving. It does have a much different feel than the rest of these period pieces. It has a very 'magical' feel to the film—almost as if they were in a fairyland of some kind. I liked it!
Honorable Mentions:
Pride and Prejudice a Latter Day Comedy- This is a fun clean spin-off of Pride and Prejudice's original storyline in the modern day time. I really like this show. It is light, fun, and clean.
Kate and Leopold– A fun romantic comedy. Leopold comes from a different era and time travels into the modern day. I quite liked it!
MiddleMarch DVD Version, Amazon Instant Video, Also Available on Netflix. Although this film has really great reviews it is so horribly grainy and has such a bad resolution it landed in honorable mention. I began watching it, and plan on finishing, it is just hard to watch because of the resolution.
Under the Greenwood Tree– Amazon here also available on Netflix. This is a great period piece with a fun story line. It's in honorable mention because it is just not as high caliber production and the others. It is well worth the watch if you love period pieces.
Becoming Jane DVD Version and Amazon Instant Video– As an admirer of Jane Austen's life and works I was a bit let down by this film. Hence, the reason why it landed in the honorable mentions. I really love the costumes, cinematography, and some of the characters. Yet, Jane Austen was so perceptive (as shown in all of her works) I highly doubt she would have ever fallen in love with someone so obviously fake as they depicted in the film. I wished they had done more justice to her obvious strengths of observation and perceptiveness of character. It's a good show, just not an accurate depiction of Austen.
Miss Austen Regrets– Although Miss Austen is better than Becoming Jane, I still wasn't 100% convinced of Austen's character portrayal. It is an excellent watch though.
Lost in Austen– DVD and Instant Access Versions, also available on Hulu or Netflix DVD ship to home version.
UPDATE- I viewed this series. Not every film/series is going to be a good fit for everyone and unfortunately, this wasn't a fit for me (or my sister who also viewed it). There were a lot of 'nails-on-the-chalk-board-moments' in this film.
They take the Pride and Prejudice story line and twist it up so much there is no right from wrong, down from up, and it gets very scattered and disorganized. I had a hard time making it through the series and didn't love the way it ended. There are some crude jokes, comments, and remarks which I didn't find too offensive but they are there so I thought I'd warn future viewers!
That said, it may be a winner for a lot of people (as the reviews and a few comments below imply).
The Importance of Being Earnest DVD Version, Amazon Instant Video– Light, witty, humorous, fun. This film puts a new spin on English romance.
Sensts and Sensibility- Available on Netflix and Amazon Instant and DVD
This is a totally fun low-budget modern day Sense and Sensibility. I never know what to expect with low-budget films, but this one turned out to be worth the watch.
An Ideal Husband found on Amazon here– This is a fun, witty, and light-hearted film. I enjoyed it. The reason why its in honorable mention is just because it sometimes seems a little 'off' on historical accuracy in my opinion. But I thoroughly enjoyed it.
Sara Plain and Tall (Amazon)– My mom told me about this film and said that she really likes it. I vaguely remember seeing it years ago. After I view it I will move it up out of honorable mentions if I love it too.
Christy– Granted it has been awhile and I need to re-watch this movie. But I can remember it didn't really leave much of an impression on me… hence the honorable mention.
Wuthering Heights– The novel was okay. The movie okay. Most people either love or hate the plot. Without giving everything away, I'll just say that Wuthering Heights just makes me kind of sad. I know that many who love this genre adore it though so I'm adding it. It's definitely worth a watch to see what your thoughts are.
Call the Midwife– Again, not my favorite, many I've talked to love this series. I thought I'd add it to the honorable mention list.
A Room With a View– I enjoyed this film. There is a long scene of nudity when the three men go to bathe (just fyi) the rest is very clean. The reason it is in honorable mentions is that in my opinion, the romance was not as developed as it should've been. Now on Netflix.
Great Expectations– I really enjoyed this movie. There are some violent scenes but overall it is very clean. Great story-one of my favorite Dicken's. There is another version that many like and can be found here as well.
Gaslight- A disturbingly accurate portrayal of what it is like to be married to a narcissist.
Love Comes Softly– This is a bit of a tear jerker. It tells the stories of women in the pioneer days, the trials and tribulations that they experience. I'd give it 3.5 out of 5 stars because at times the acting is not the best (besides Katherine Heigl-she was excellent). Overall, I'd recommend it! I can't wait to view the rest of the series which you can find here or on Netflix DVD service plan. UPDATE- I've started to view the rest of the series (the next two movies). I've liked the plots but the acting and low budget sets are a bit cheesy and I just couldn't get through the rest of the series.
I also want to ask if you know any shows/TV series that fit this quality and genre of entertainment that aren't on the list, PLEASE list them below so I can check them out!
Productions that I did not like:
I've debated back and forth about putting the shows up that I have seen and do not wish to add to this list. I think I will because many keep mentioning them in the comments.
CURRENTLY ON MY LIST TO WATCH
I'm watching and adding movies you've suggested as quickly as a blogging mom of two can. Here are the movies I have pulled from the comment section below and that are on my list to watch. I will add as I view and approve them:
Little Men
Heidi
Much Ado About Nothing 1993
The Bletchley Circle
A Little Chaos
Testament of Youth
"A Little Chaos"
"A Promise", both Alan Rickman in his last years.
"Dear Frankie"
Emily Mortimer in "Leonie"
Pride & Prejudice with Greer Garson and Lawrence Olivier
Northanger Abbey with Felicity Jones
The Lost Valentine. It's a Hallmark with Jennifer Love Hewitt and Betty White
Mrs. Pettigrew Lives For a Day
An Education
'North and South' (1885) with Patrick Swayze
And please keep the suggestions coming!

For other 'rich living tips' please subscribe, like me on Facebook, and follow me on Pinterest and Instagram.