Learn time-tested fantastic cleaning methods for your house from these 15 Cleaning Hacks Your Grandma May Have Not Shared With You…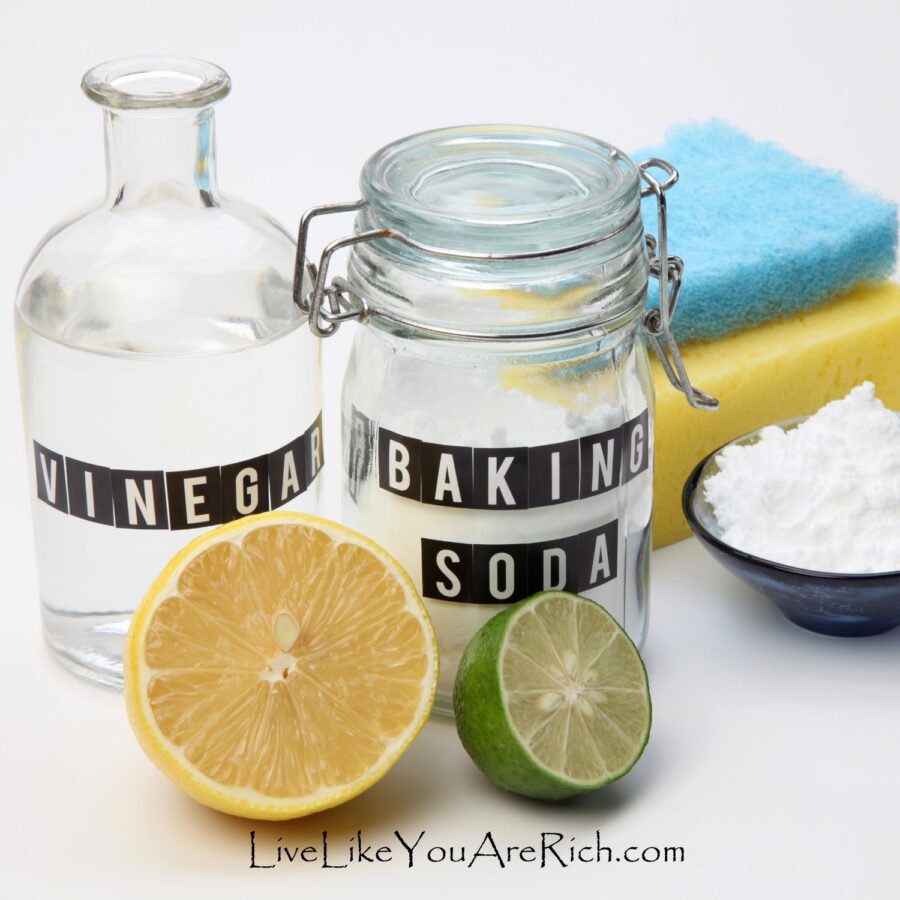 With most of these cleaning methods, it would be wise to test an inconspicuous area first before applying.
1. Clean Shower Head with Vinegar.
Pour white vinegar into a plastic bag. Using a rubber band, tie the bag around the shower head for several hours or overnight. Remove the bag, and scrub the remaining residue with a toothbrush.
2. Clean Bathtub with Lemon Juice
Scrub the bathtub or shower with fresh lemon juice to get rid of the soap residue. The acidic juice will break the bacteria and dirt found in the soap residue and leave your shower or tub smelling lemony fresh!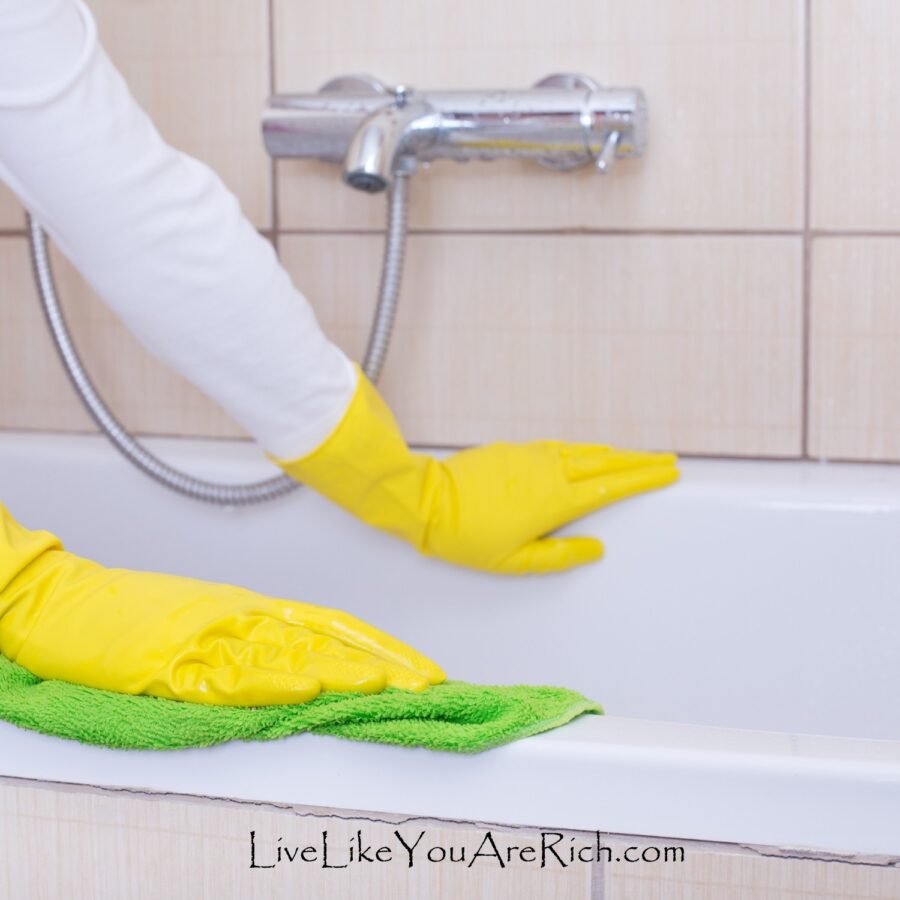 3. Microwave a bowl of water and Tablespoon of Vinegar.
Using a microwave-safe bowl, fill it 3/4 with water and add 1 Tablespoon of white vinegar. Microwave on high for 5 minutes. The steam and the water that boils over with loosen any grime. Take the bowl out using oven mitts. Wipe clean with a microfiber cloth.
4. Clean Up Greasy Counter Tops
Moisten a sponge and put some baking soda on it. Wipe down your greasy counter tops. The Baking Soda will loosen and absorb the grease. If it didn't get it all the first time. Rinse out the sponge and repeat. Once the grease has been cleaned, use another moist sponge or towel to wipe up any baking soda residue.
5. Natural Whitener for Clothes and Linens
For faded white clothes or linens, use a natural whitener by combining lemon juice into a gallon of hot water in a bucket. Soak them for one to two hours. Run through the laundry machine on a rinse cycle or rinse by hand, then dry it out in the sun. The sun works as a natural bleaching aid.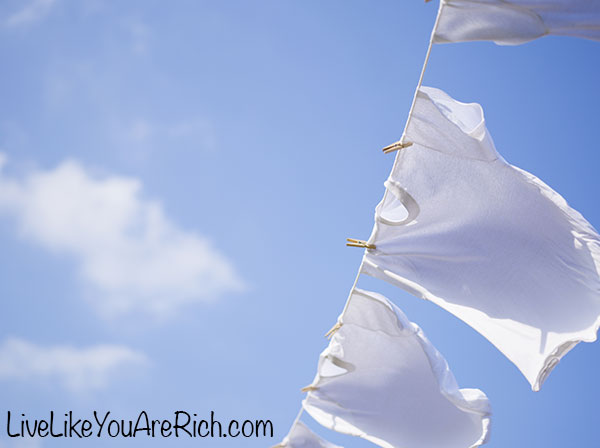 6. Make Your Own Window/Glass Cleaner
Mix in a spray bottle 1 1/2 cup of water, 1 1/2 T white vinegar, 1 1/2 T rubbing alcohol. Spray liberally on windows and mirrors and wipes with a lint-free cloth. Another tip my grandmother swears by is to use this window/glass cleaner with old newspaper to wipe/clean windows and mirrors. She says it leaves a streak-free shine.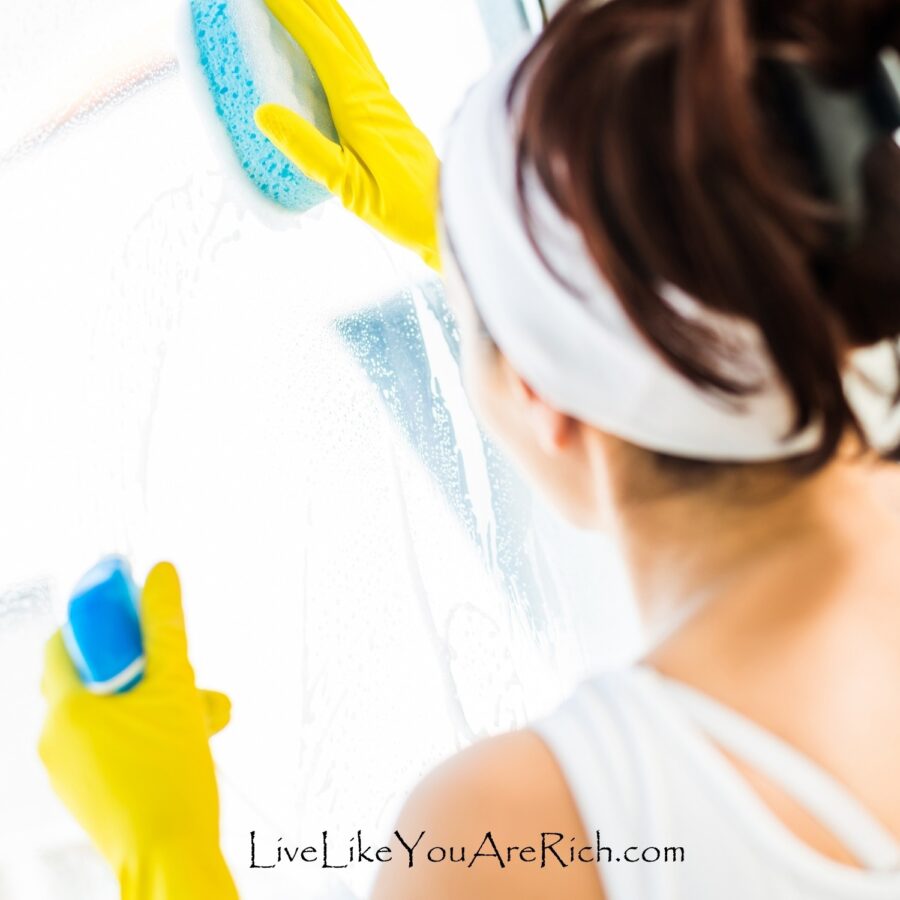 7. Polish Wood Furniture Naturally
Give your wooden furniture a perfect shine by combining 2 parts white vinegar, 2 parts of olive oil, and 1 part of fresh-squeezed lemon juice.
Then, rub the mixture into the wood furniture using a microfiber cloth. Wipe up the excess mix that hasn't been absorbed into the wood with a clean cloth.
8. Use FelsNaptha Bar for Spot Cleaning.
Our adorable grandmothers did not have Shout and other spot removal laundry products. Instead, they likely used and probably still use the effective and super inexpensive Fels Naptha bar.
You simply wet the clothing or the dirty spot on the clothes and scrub the bar of soap into the dirty area. Allow it to sit for a few minutes and wash like normal. It is a miracle worker for tough stains and often can be found for a dollar or two at most grocery stores.
Fun Tip- Fels Naptha is also extremely effective at treating Poison Ivy, Poison oak, and athletes foot.
9. Clean Stove with Baking Soda and Dawn Dish Soap
To clean the stove like your grandma may have, use baking soda and dawn dish soap. Slightly wet a sponge, then pour about 1/2 cup of dawn dish soap and pour 1-2 cups of baking soda onto the entire stove surface. Use the sponge to scrub away any stubborn spots on the stove.
If you have a glass top stove with stubborn spots, wet the area with baking soda, dawn, and water and then use a flat razor scraper to scrape it off. In order to do this correctly, make sure the area you want to be cleaned is wet, hold the razor scrapper at a 45 degree angle to the glass top and then lightly scrape off the remaining grime.
10. Clean Stains on Pots and Pans
For simple stains, pour a little baking soda into the stains and rub. It's abrasive enough to remove most food and stains without damaging your pots and pans. For tough pot stains and black burned marks (inside the pot or pan), sprinkle about a tablespoon of baking soda into the pot or pan, add a cup of water and ½ cup of white distilled vinegar. Boil the mix for 10 minutes. The stain or burnt-area should wipe away easily once cooled.
11. Clean Tough Toilet Bowl Stains with a Pumice Stone.
Many of our grandmothers would utilize a pumice stone which scrubs off tough toilet bowl stains. First, clean the toilet bowl with cleaner or baking soda and vinegar (post on ratio and how to do this properly can be found here). If stains or hard water marks remain, put on cleaning gloves and use the pumice stick to scratch off the stains. This will not leave scratch marks in your toilet. This pumice stone tip also works for porcelain tub hard water stains and grime.
Now in days, they have these nifty toilet pumice sticks so you don't need to worry about gloves and reaching down far into the bowl.
12. Clean Spills in the Oven
Mix 1/2 cup baking soda and 3 tablespoons of water to make a paste. Apply the paste over the spills avoiding the heating elements. Let it sit for 15-20 minutes or overnight. Wipe up paste and loosened soil with a wet dish cloth. Clean oven interior with water or a 3:1 mixture of water and distilled vinegar.
Note: If you have a self-cleaning oven, don't use this method.
13. Remove Stains from Food Storage Containers.
Squeeze juice of a fresh lemon into the food containers then add a little baking soda. Rub the mixture into the stains. Let it sit overnight and wash with clean water in the morning.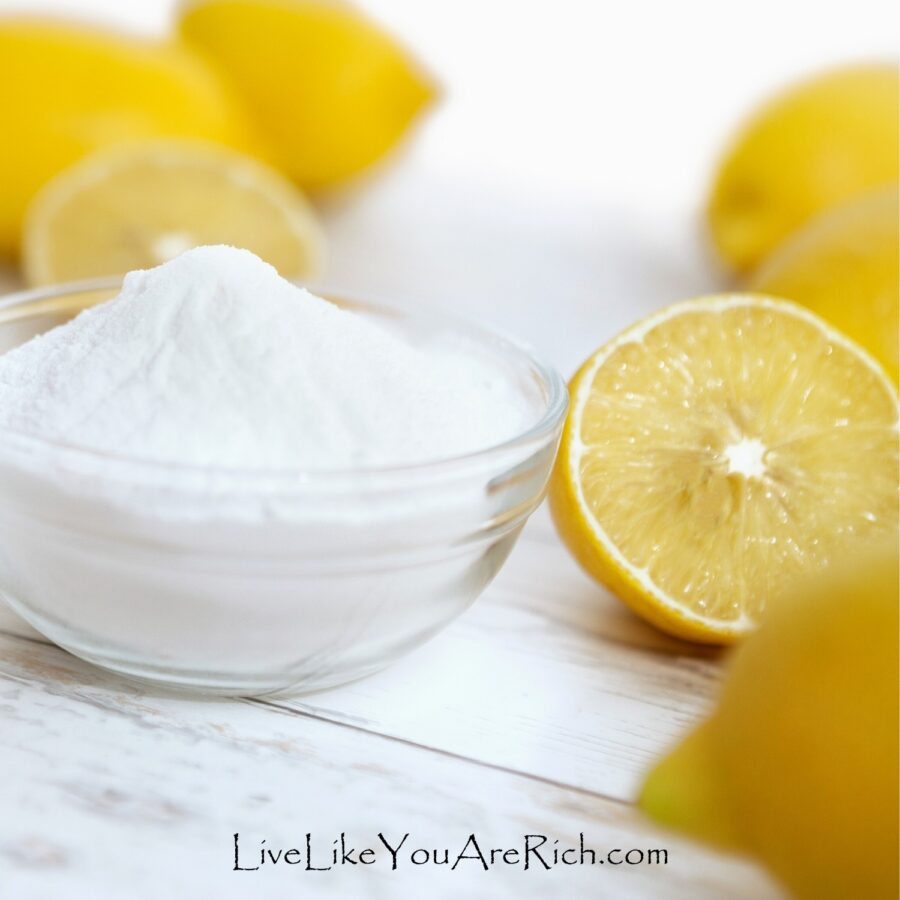 14. Remove Mold from Walls Using Vinegar
Put white vinegar into a spray bottle without diluting it. Spray it on walls that have mold, let it sit for 15 minutes, rinse with hot water and let dry. Spray white vinegar regularly onto mold-prone walls to prevent it from forming.
15. Get Rid of Refrigerator Stains and Odors
There is a simple solution to getting rid of stains and foul odors in your refrigerator. First, remove food and rust residue from your refrigerator with a baking soda paste. Mix baking soda and a little amount of water, just enough to form paste that you can rub on the surface. Use a toothbrush to spread the paste and scrub away the stain and also odor.
For severe odors, wash the inside of the refrigerator with baking soda and water. It can get rid of tough odors. Then wipe the surface with white vinegar. It will also help disinfect the fridge and eliminate unpleasant smells.
Many of our grandmothers would also leave a small box of baking soda opened in the fridge to absorb odors as well.

For other 'rich living tips' please subscribe, like me on Facebook, and follow me on Pinterest and Instagram.