The holiday season is fast approaching. I am so excited for family get-togethers, parties, costumes, Thanksgiving feasts, and gift-giving. No-bake pies are so easy and quick (especially if you buy pre-made crusts). They can be thrown together in just a few minutes of prep and a few hours of chilling. They are a great idea for contributing to a party, potluck, or dinner.
So, I thought I'd do a round-up that I can refer to for ideas on quick and easy no-bake pie desserts. And I'm super impressed by all of the options. I hope you enjoy them too!
1. No-Bake Cranberry Pie – This no-bake cranberry pie version, garnished with an optional orange curl or sugared cranberries if you feel like dolling the pie up.
2. No-Bake Cream Cheese Peanut Butter Pie – An easy and amazing no-bake pie that is so creamy and delicious with a chocolate graham cracker crust. This is perfect for your next gathering!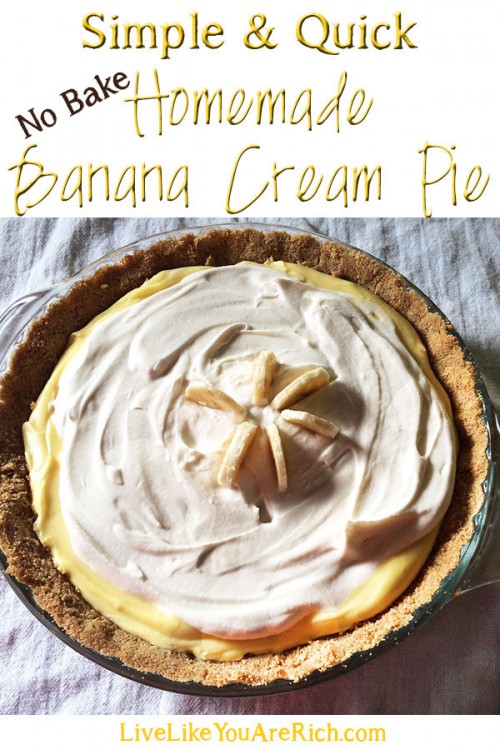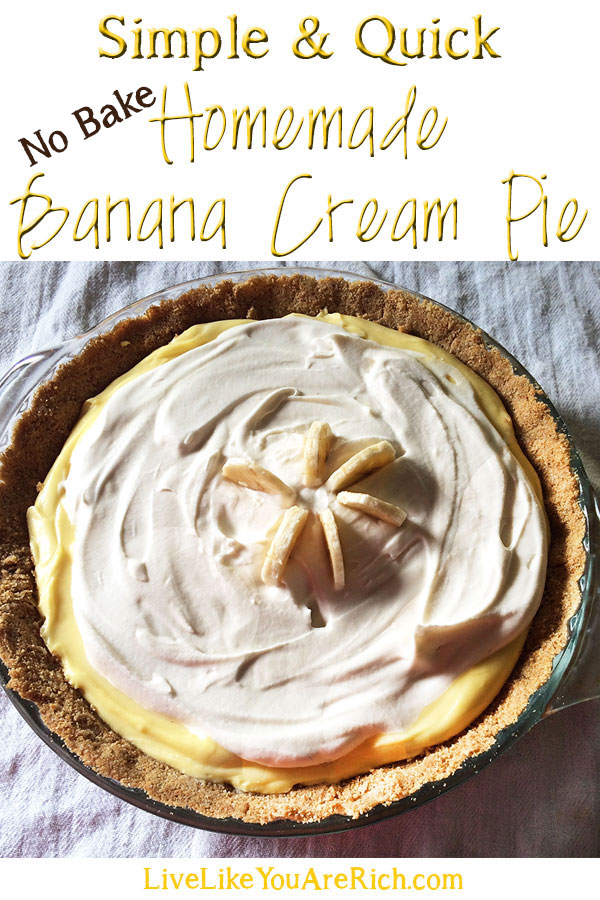 3. No-Bake Homemade Banana Cream Pie – This banana cream pie is super easy, convenient, and delicious! I make it for family gatherings and special occasions.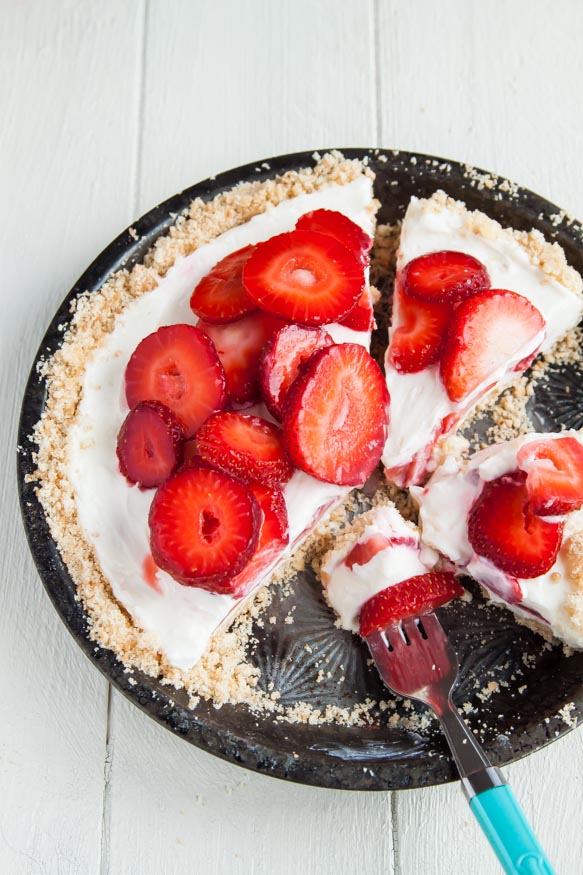 4. Strawberry Yogurt Pie – with fresh strawberries, creamy mascarpone, and yogurt. Plus, it's entirely no-bake and easy to make, too!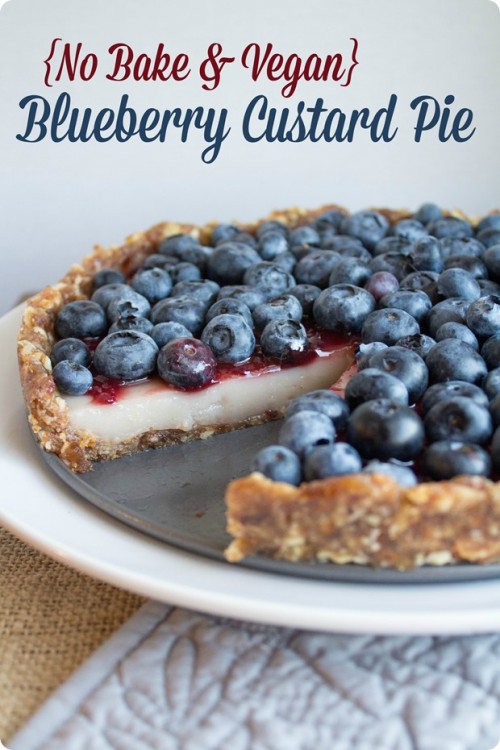 5. No-Bake Blueberry Custard Pie – This easy no-bake pie is perfect for summer days when you don't want to heat up the oven but still want something that looks fancy.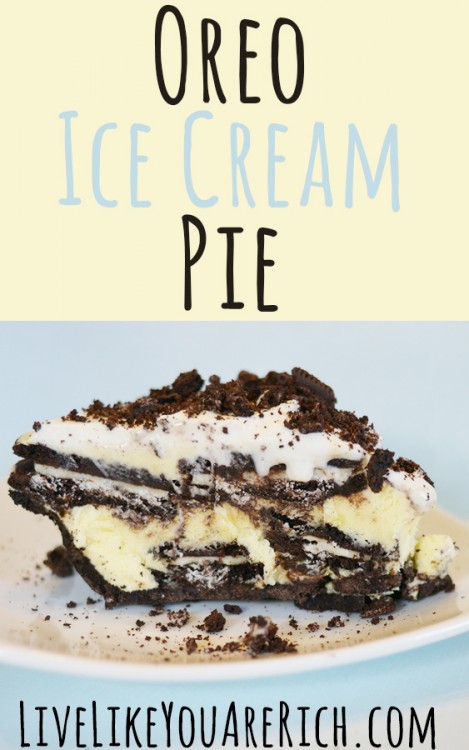 6. Oreo Ice Cream Pie – This Oreo Ice Cream Pie recipe is wonderful! It can be served very cold or frozen. I personally like it frozen because it is like an ice cream cake but instead it is an ice cream pie. It is very quick and easy to make as well!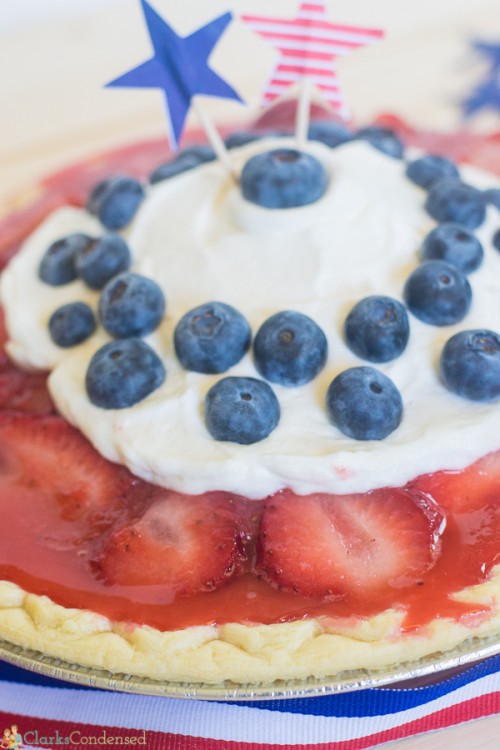 7. Easy Strawberry Pie Recipe – An easy strawberry pie recipe that can be a no-baked dessert (if you use a graham cracker crust.) Topped with blueberries and whipped cream.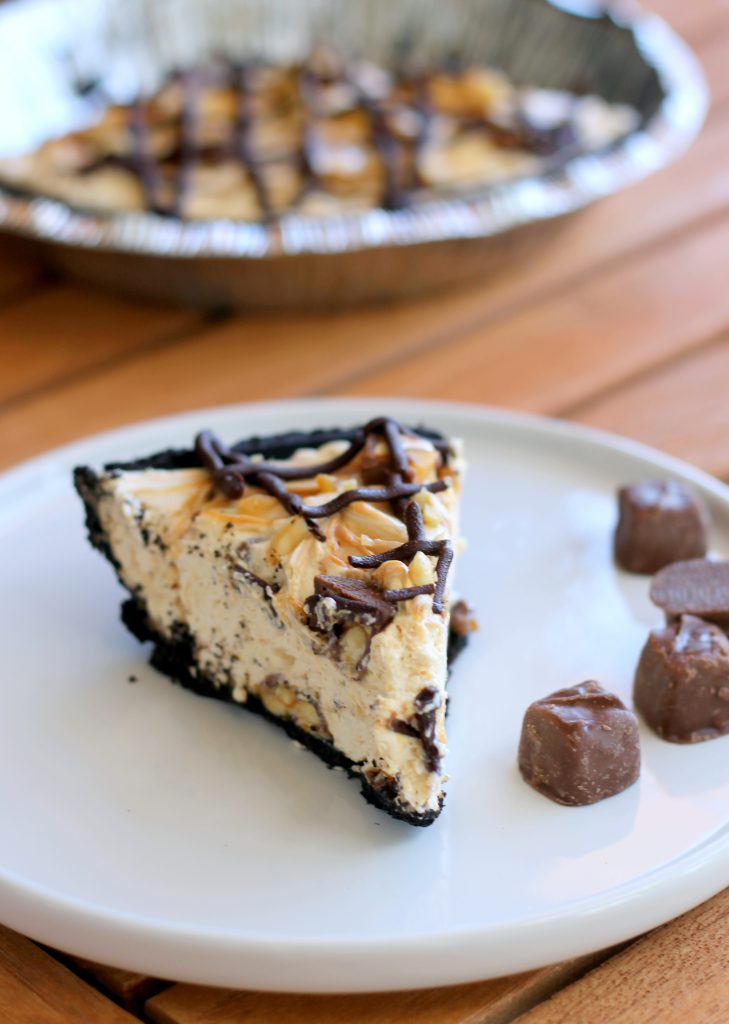 8. No-Bake Snickers Pie – This No-Bake Snickers Pie is easy enough to whip up on the busiest days, doesn't require turning on the oven, and delicious enough that you'll crave it all the time!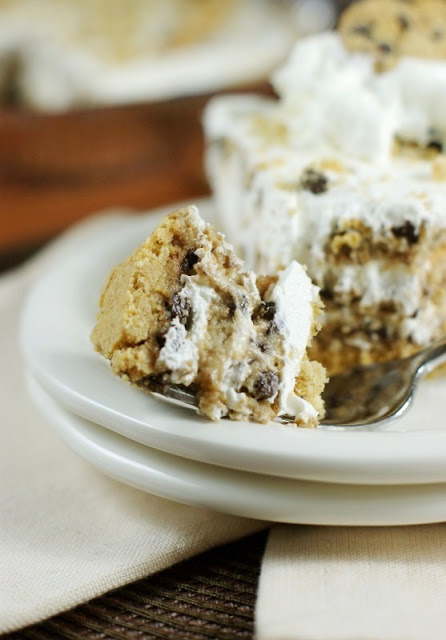 9. No-Bake Chocolate Chip Cookie Pie – All you do to make this no-bake pie is dip store-bought original Chips Ahoy! Cookies in milk and layer them in a prepared graham cracker crust with some Cool Whip.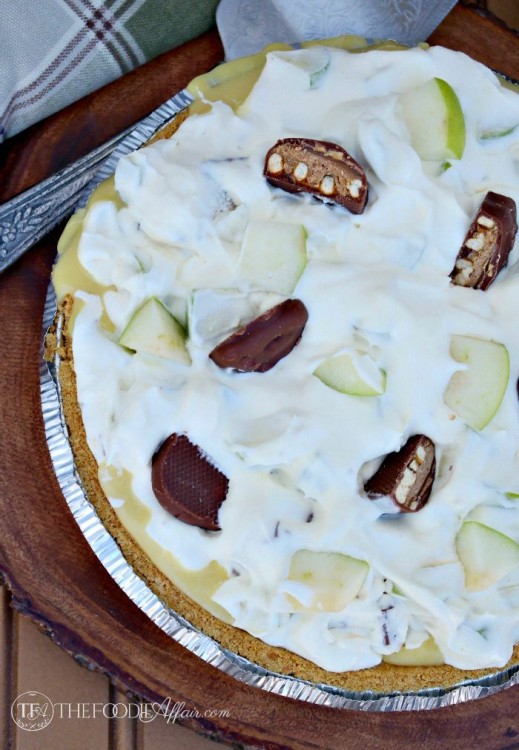 10. No-Bake Take 5 Apple Pie – No-Bake Take 5 Apple Pie is a delicious combination of chopped candy bars and apples folded into pudding and whipped cream!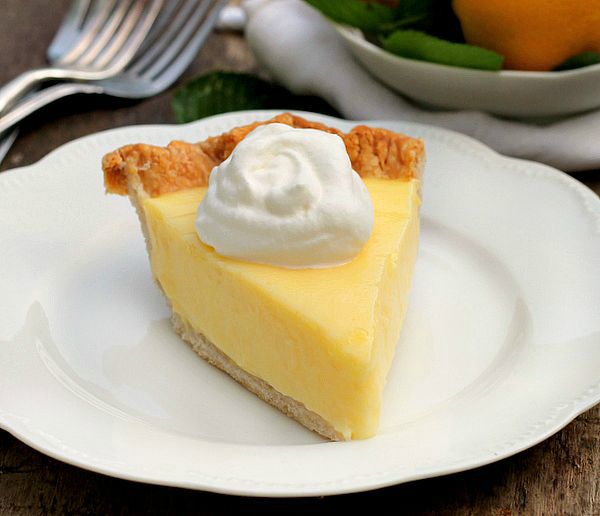 11. Sour Cream Lemon Pie – Sour Cream Lemon Pie…magnificent, smooth, creamy, light, and refreshing.
12. No-Bake Coconut Cream Pie Parfait – Delicious and easy–can it get any better? And as an aside, you can use lower-fat products to make this more healthy without sacrificing too much.
13. Reese's Peanut Butter No-Bake Pie – An extraordinary pie crust recipe with a special ingredient. A light and fluffy peanut butter filling and a fully loaded mix of toppings to really make this pie sing it is topped with homemade whipped cream and a generous amount of peanut butter cups, peanuts and chocolate.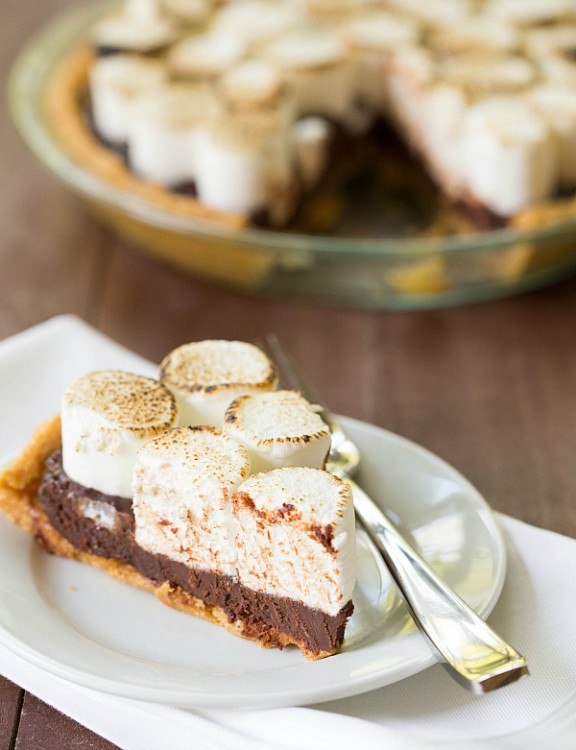 14. No-Bake S'mores Pie – The base of this pie is an easy graham cracker crust that, thanks to some malted milk powder, has a really unique flavor, setting it apart from a "regular" graham cracker crust.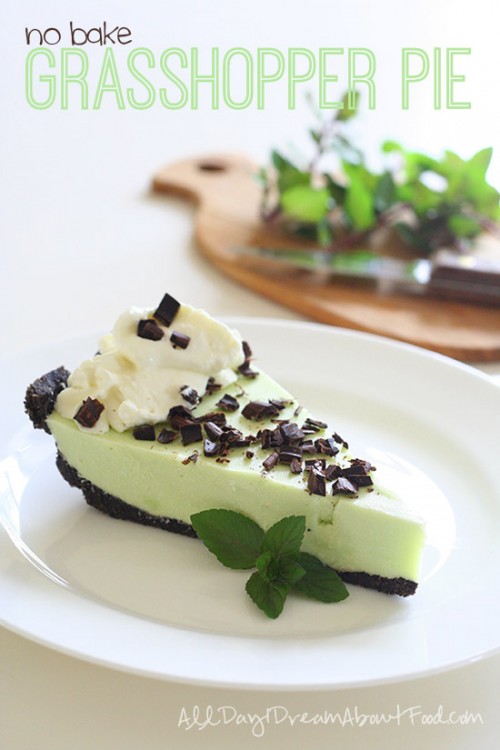 15. No-Bake Grasshopper Pie – Minty cool low carb grasshopper pie. With an easy chocolate crust and a no-bake filling, this is a perfect dessert for a hot summer day!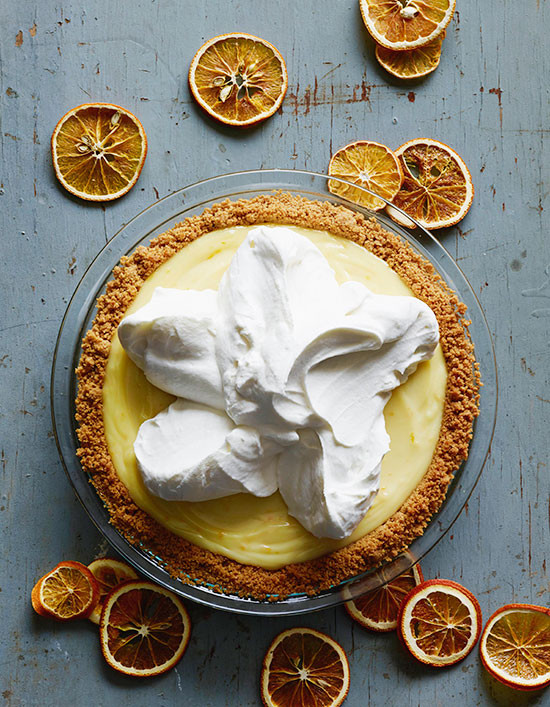 16. No-Bake Orange & Cream Pie – It's easy, delicious, and satisfies in the way only orange & cream can.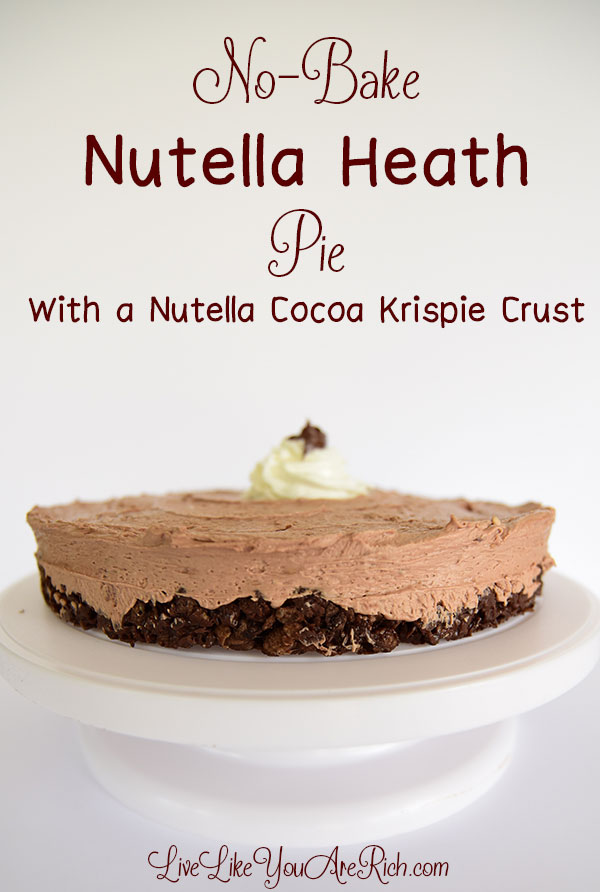 17. No-Bake Nutella Heath Pie – This is an amazing Nutella cream cheese pie with a nice subtle crunch from the Heath bits which are mixed throughout. For added texture and flavor, you'll find a Cocoa Krispie-Nutella crust. It is delicious!

18. Cookies and Cream Chocolate Pudding Pie – This Cookies and Cream Pudding Pie: pie crust, Cool Whip, chocolate pudding, chocolate sandwich cookies, milk, and salted caramel sauce.
19. No-Bake Peaches N'cream Pie – This pie is soooooo good! The best part is that there are only a few ingredients and no baking is required!

For other 'rich living' tips and gourmet recipes, please subscribe, like me on Facebook, and follow me on Pinterest and Instagram.