According to houzz.com the average bathroom remodel can range from $3,000 to over $100,000! The average inexpensive DIY bathroom remodel is about $5,000. Here's how we did ours for 10% of that.
When we moved into our home, there was ugly vinyl flooring, an old toilet and countertop, and the vanity was broken.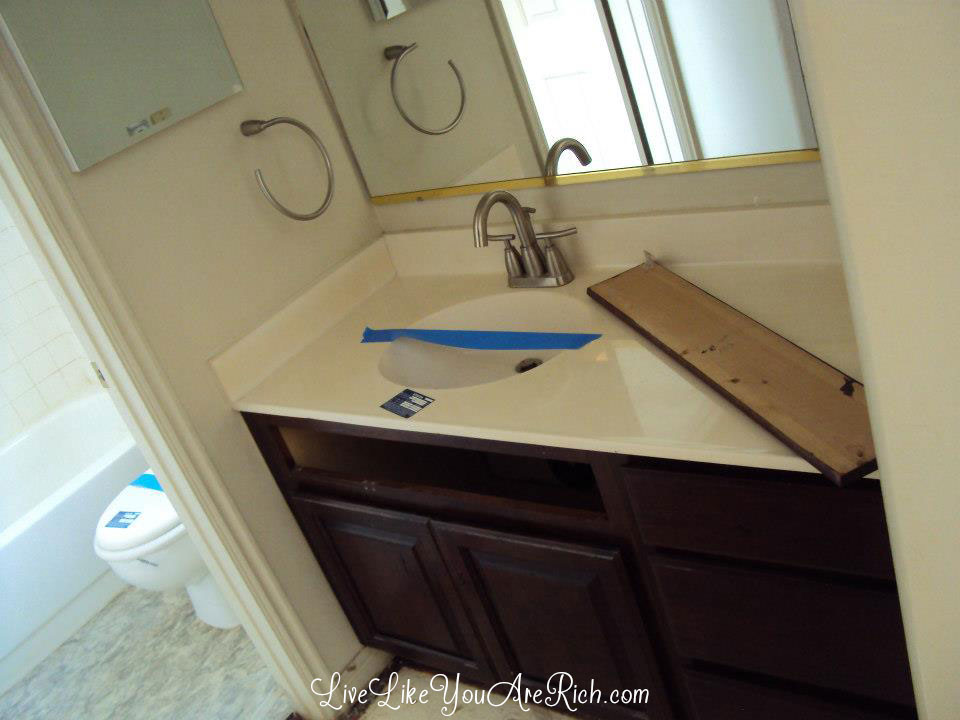 We wanted to continue the Native American theme (from our Master bedroom found here) so I used a lot of patterns and textures that worked together with that theme as we remodeled and decorated.
Here's what we did…
We fixed the vanity.
We pulled off the previous countertop and sold it for $30.00 on the classifieds. Then I found a black granite countertop remnant for $50 and paid another $50 to have the holes cut for the sink and faucet. Net: $70.00.
We paid a friend to help with the plumping. Plumbing + parts were $65.00.
I bought the new waterfall faucet and bowl sink at a discount store for $75.00.
We bought the backsplash, cut, and installed ourselves: $45.00.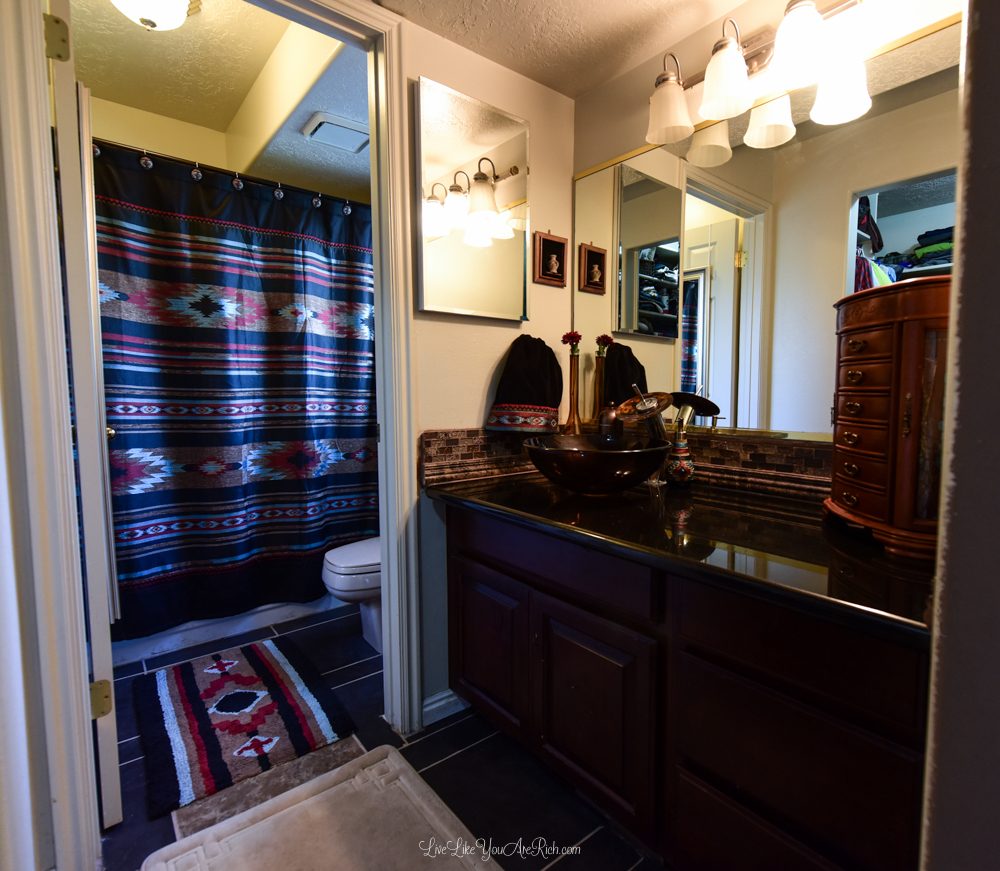 The framed native pot was free from my grandmother.
I bought the vase and fake flower for $5.00 at a discount barn.
We bought the Italian tile off classifieds and cut and installed it ourselves. It was an amazing $20.00. We got a steal because she gave us the extra tile she had from a project of theirs.
Grout and other supplies: $65.00.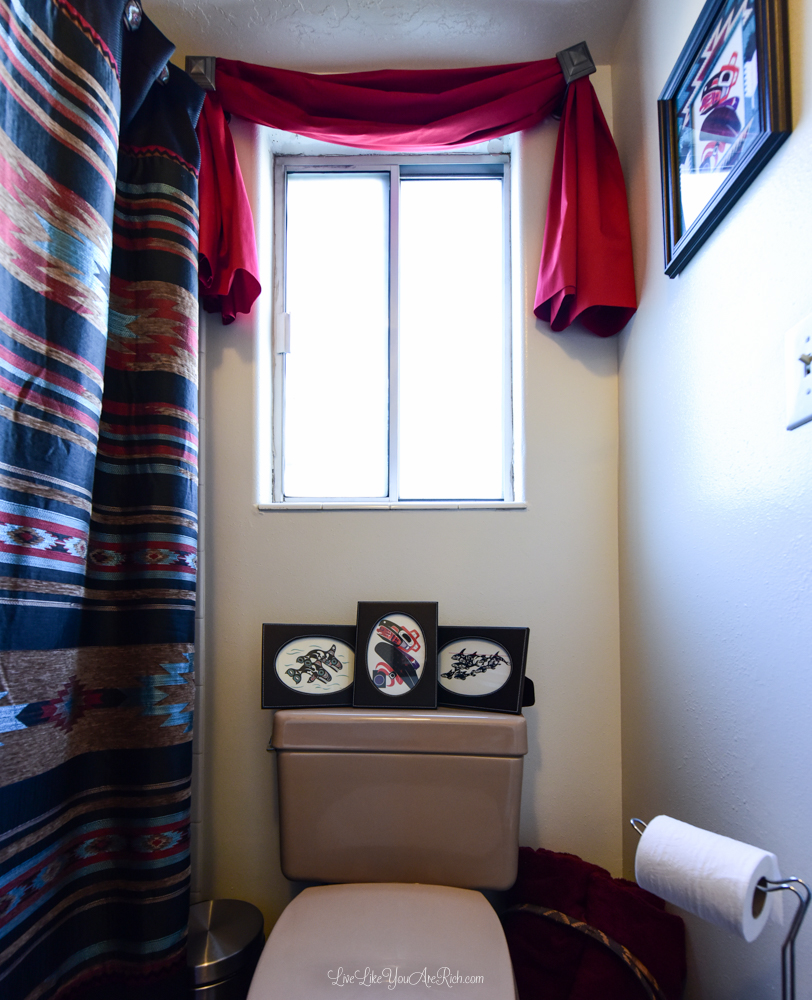 We frosted the glass window using frosted glass spray paint (easiest DIY project ever!): $8.00.
We sold the toilet in the bathroom and brought up an existing one from the downstairs bathroom: <$10.00>.
The shower rod was found on Amazon: $11.00.
Shower curtain, curtain rings, rug, hand towel, soap dispenser: $80.00 (after use of coupons at JCPenny).
Alaskan Native art was bought while we were in Alaska. It was a pack of cards that I framed: $27.00.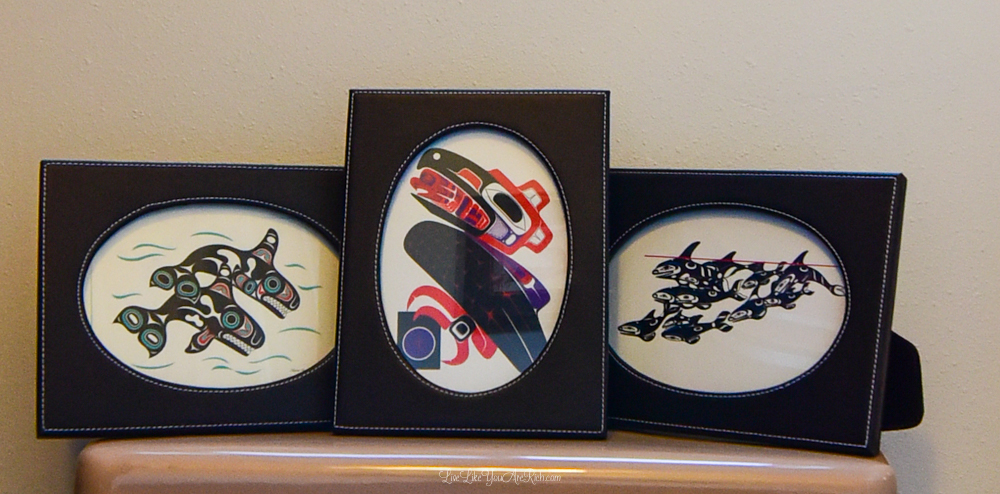 The frames were $1.00 each at a garage sale and two were gifts: $6.00. Tip: Use electrical tape or duct tape on the backs of frames to prevent moisture from seeping through.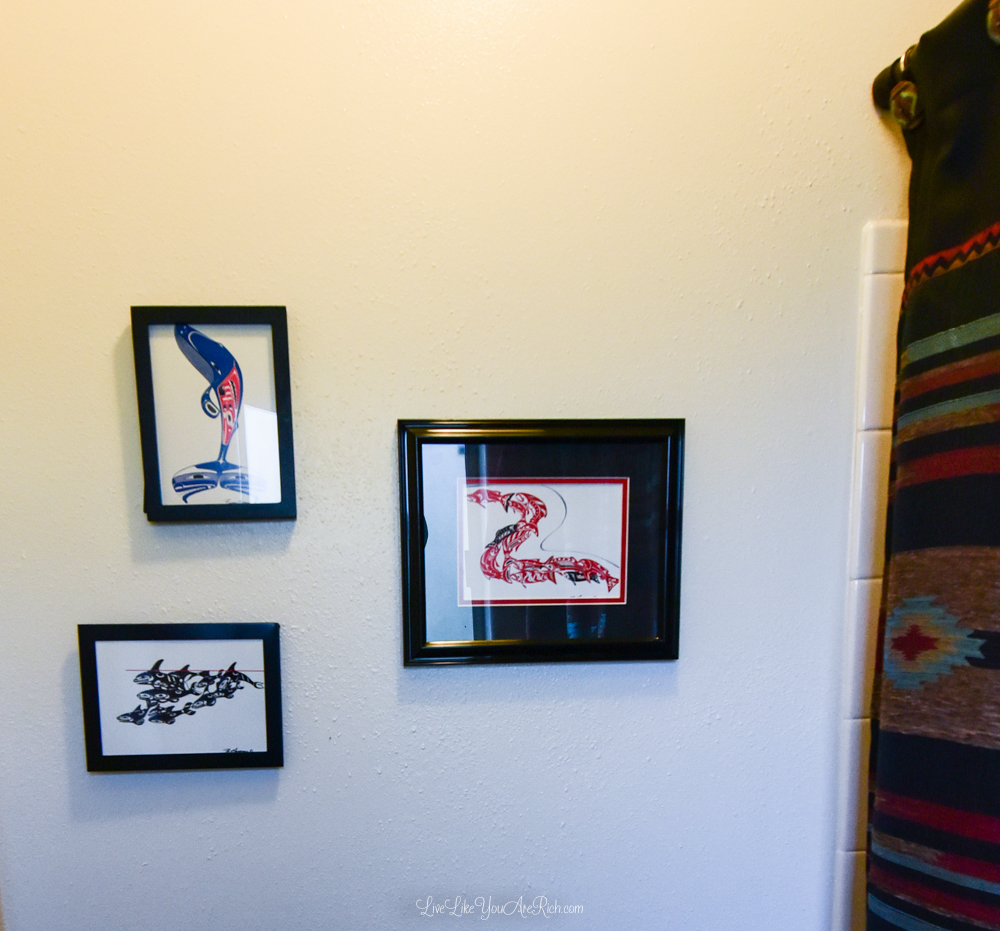 Paint was from Sherwin Williams (with coupon): $30.00.
Small step trash can with lid is found on Amazon: $20.00.
Basket holding towels were found at a thrift store: $1.00.
Valance was simply a few yards of fabric draped over the window: $7.00 with coupon at JoAnns.
Tie backs doubled as valance holders: $2.00 at a garage sale.
The shower's tile is still nice, the tub was in great condition, and the lighting worked well so we didn't have to replace those items.
Total: $527.00.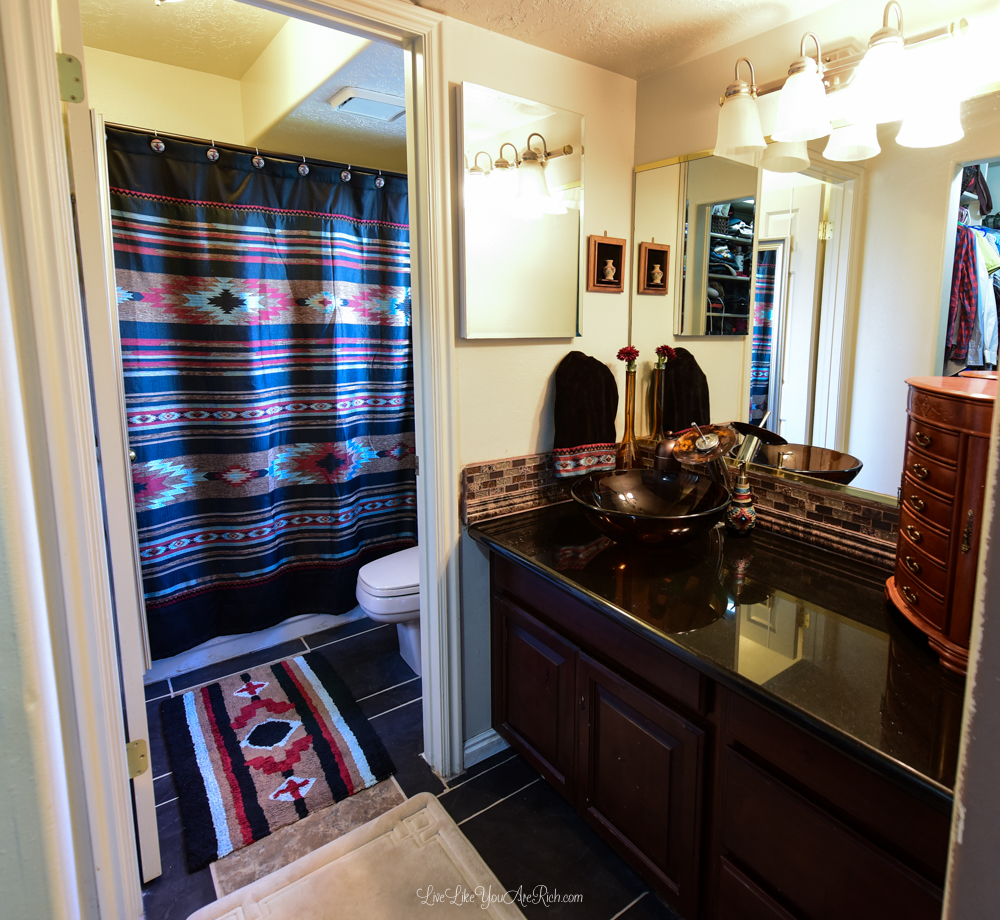 So for just over $500 we were able to almost completely remodel, paint, and decorate our bathroom.

For other 'rich living' tips and DIY projects, like me on Facebook, and follow me on Pinterest and Instagram.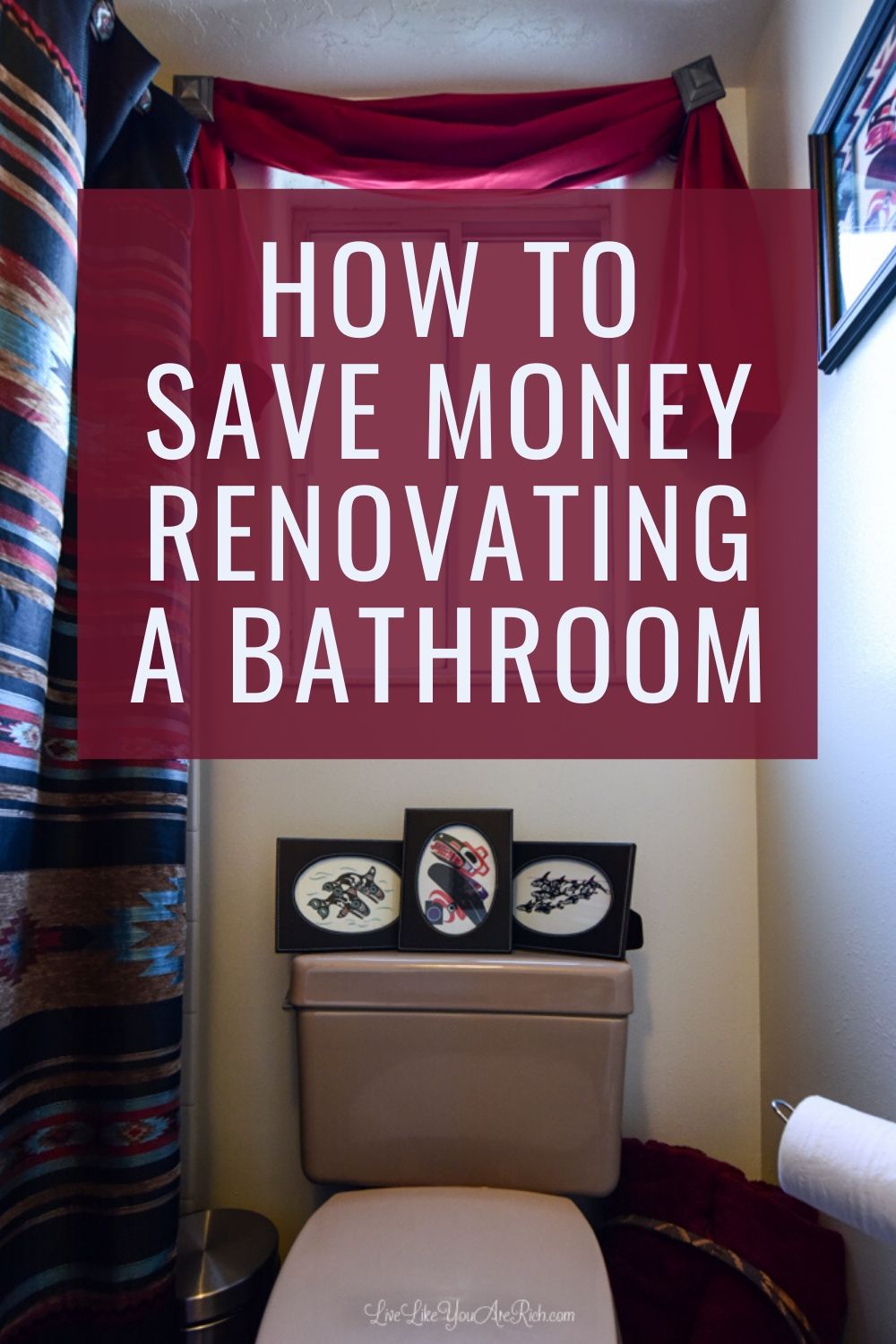 Check out my other posts showing each and every room before and afters and how we saved tens of thousands on our home renovation here: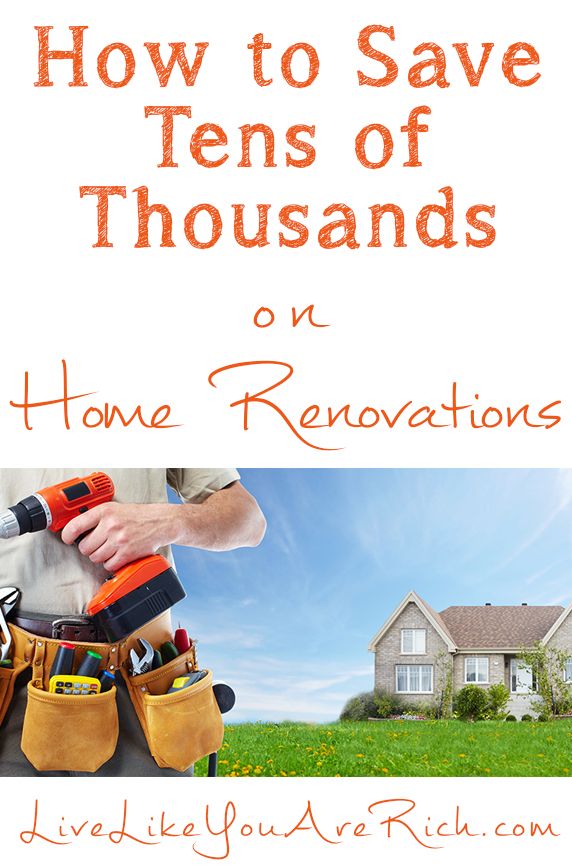 Don't miss my garage selling tutorial on how to save thousands garage selling efficiently here.