This is a Bunny and Carrot Easter Wreath that I made for Easter this year.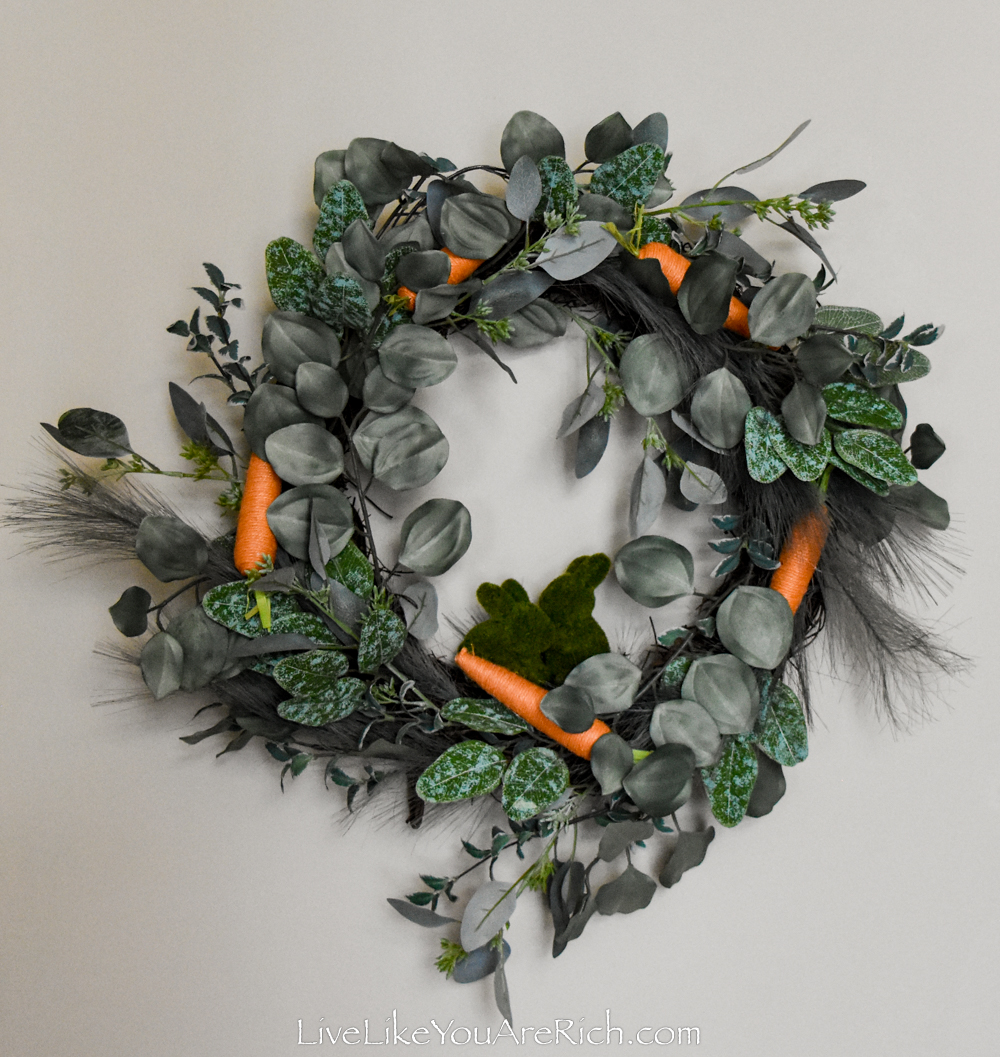 I made this wreath to go with my bunny entryway table decor.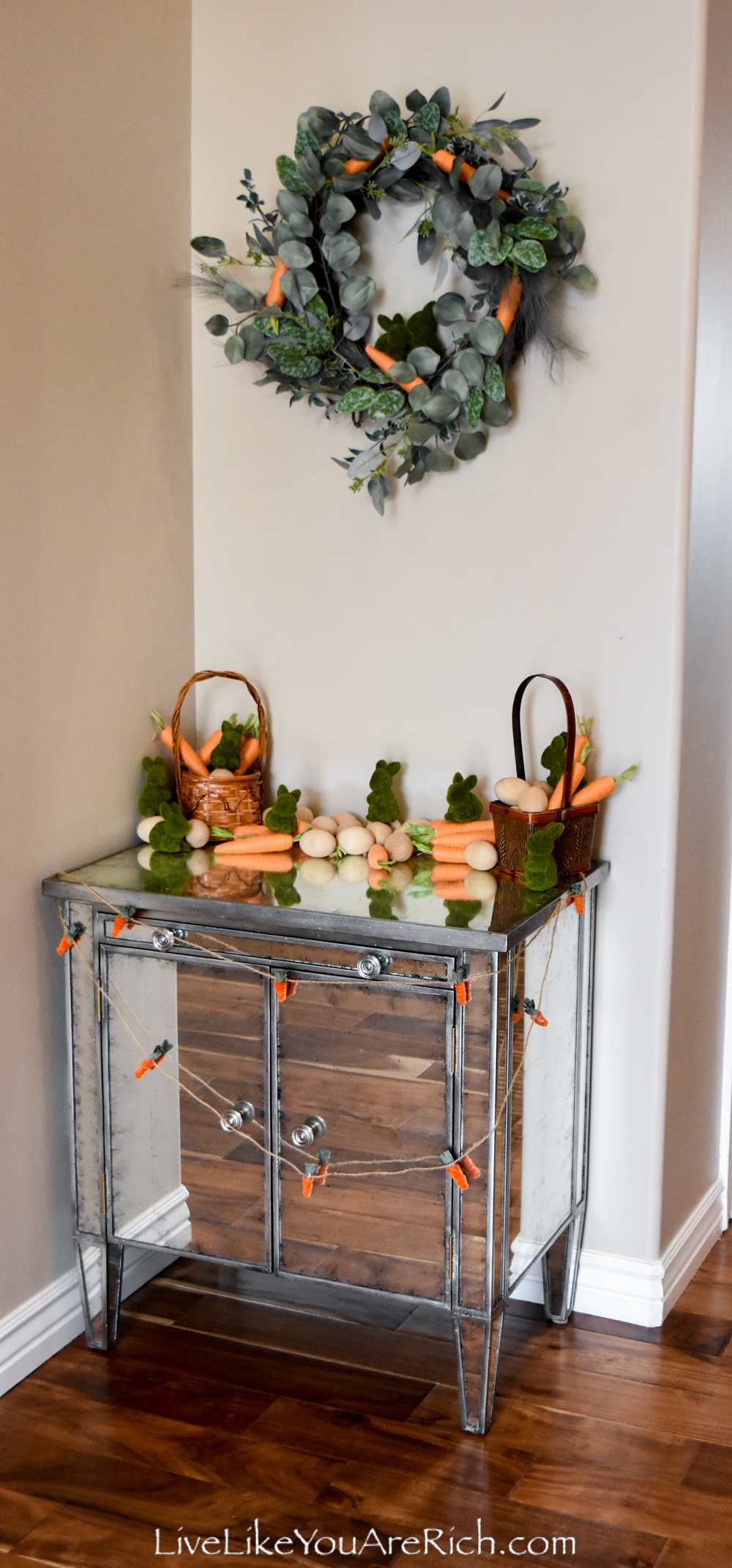 After I was done putting together the decorations on my entry table, the wall looked very bare.
I needed something to fill that space.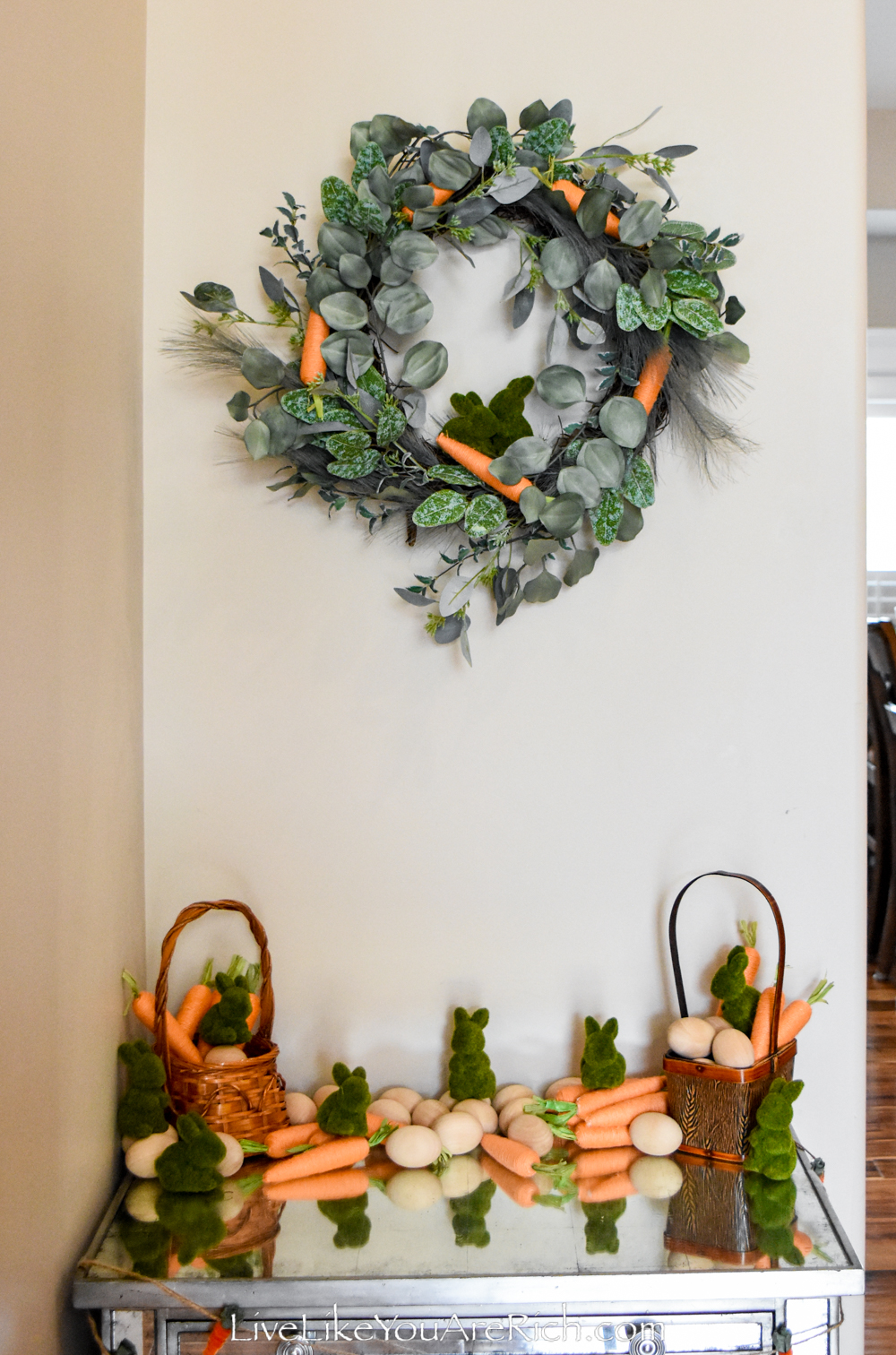 I've had a nice wreath hanging on my office door for years.
I originally made this wreath using a grapevine twig wreath backing and hot gluing greenery and green pampas grass on it.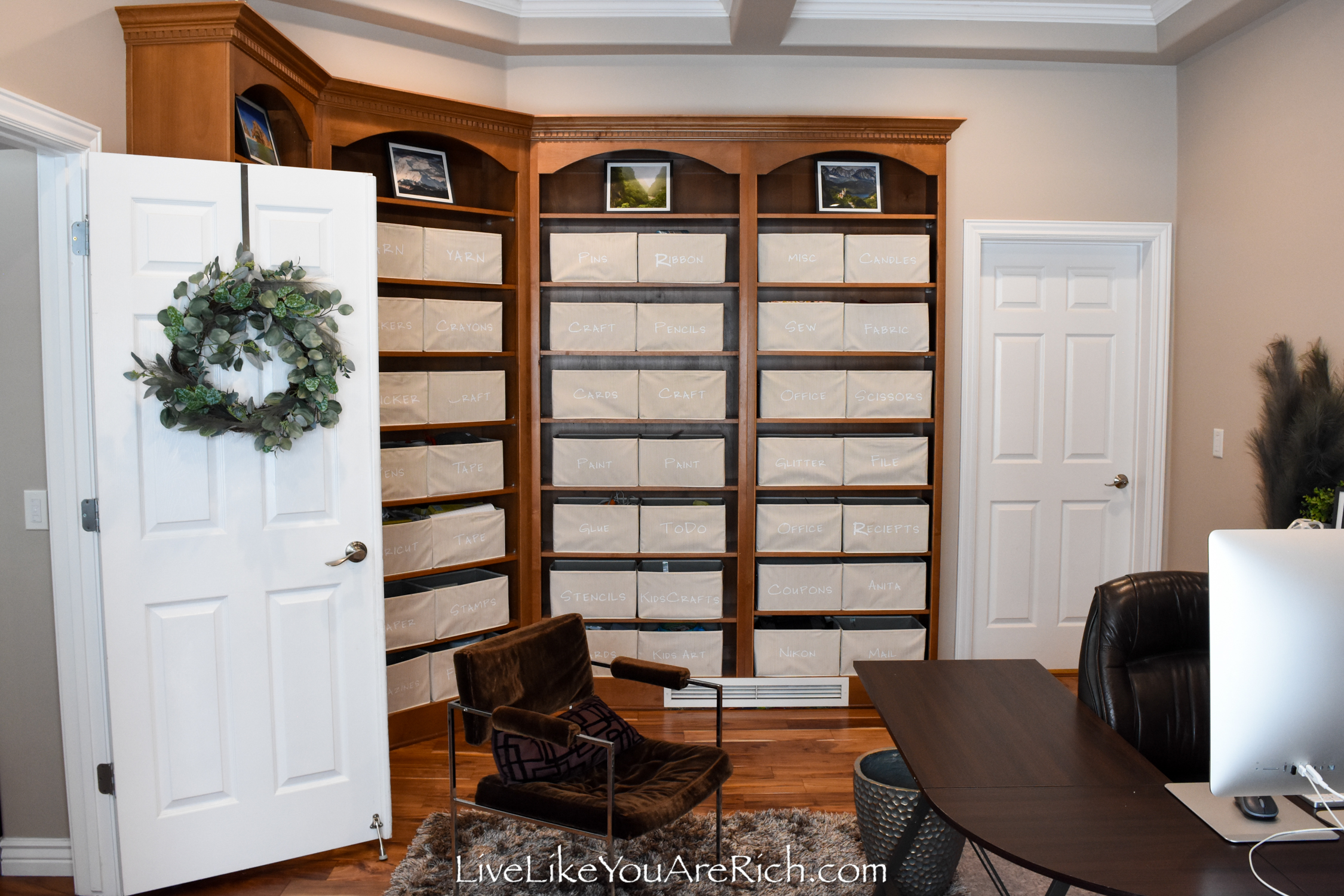 I thought it would be really cute to add carrots, eggs, and bunnies to it and hang it above our entryway table.
So, I experimented with adding carrots, bunnies, and eggs.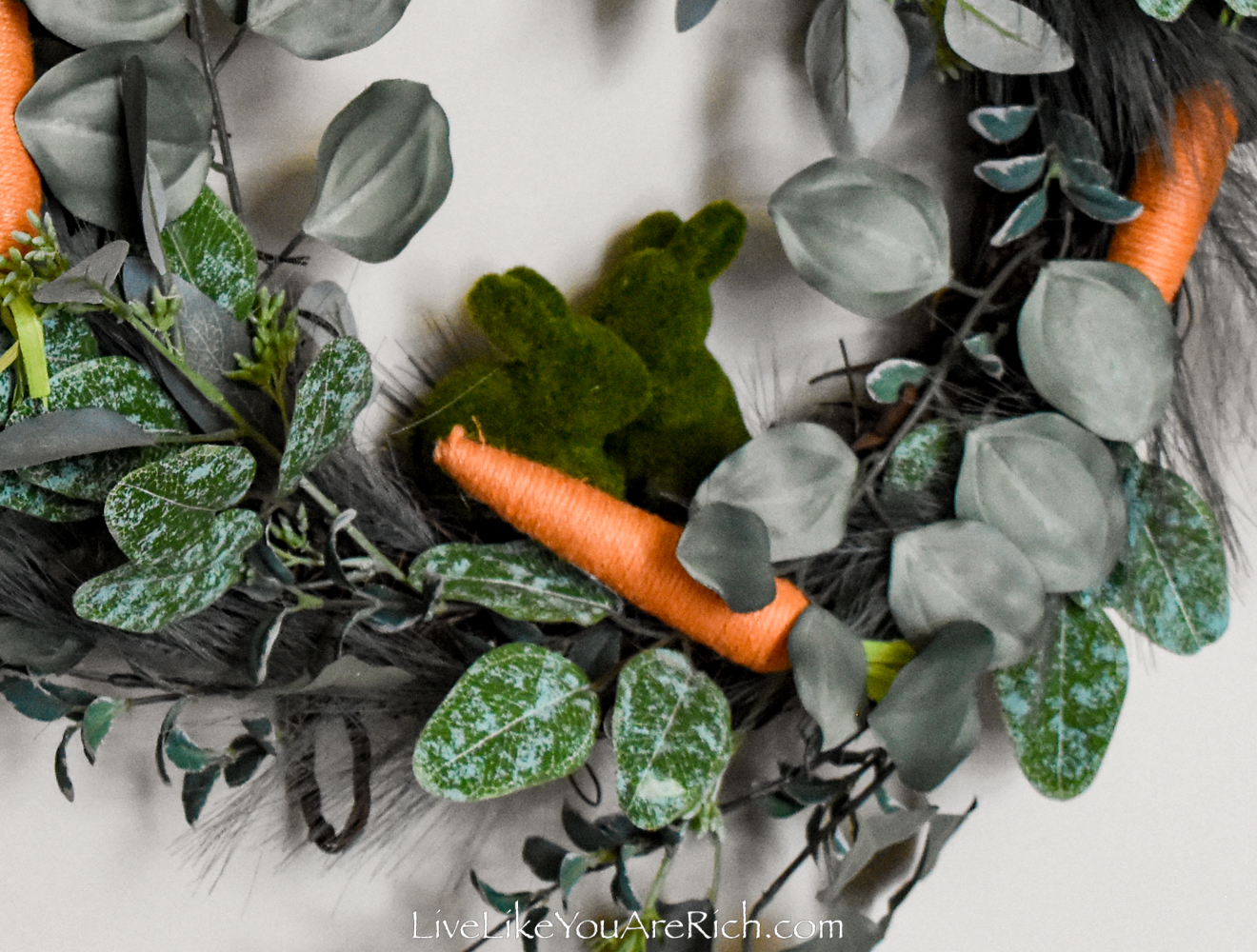 Ultimately, I liked the look of the added carrots and moss bunnies sans Easter eggs on it best.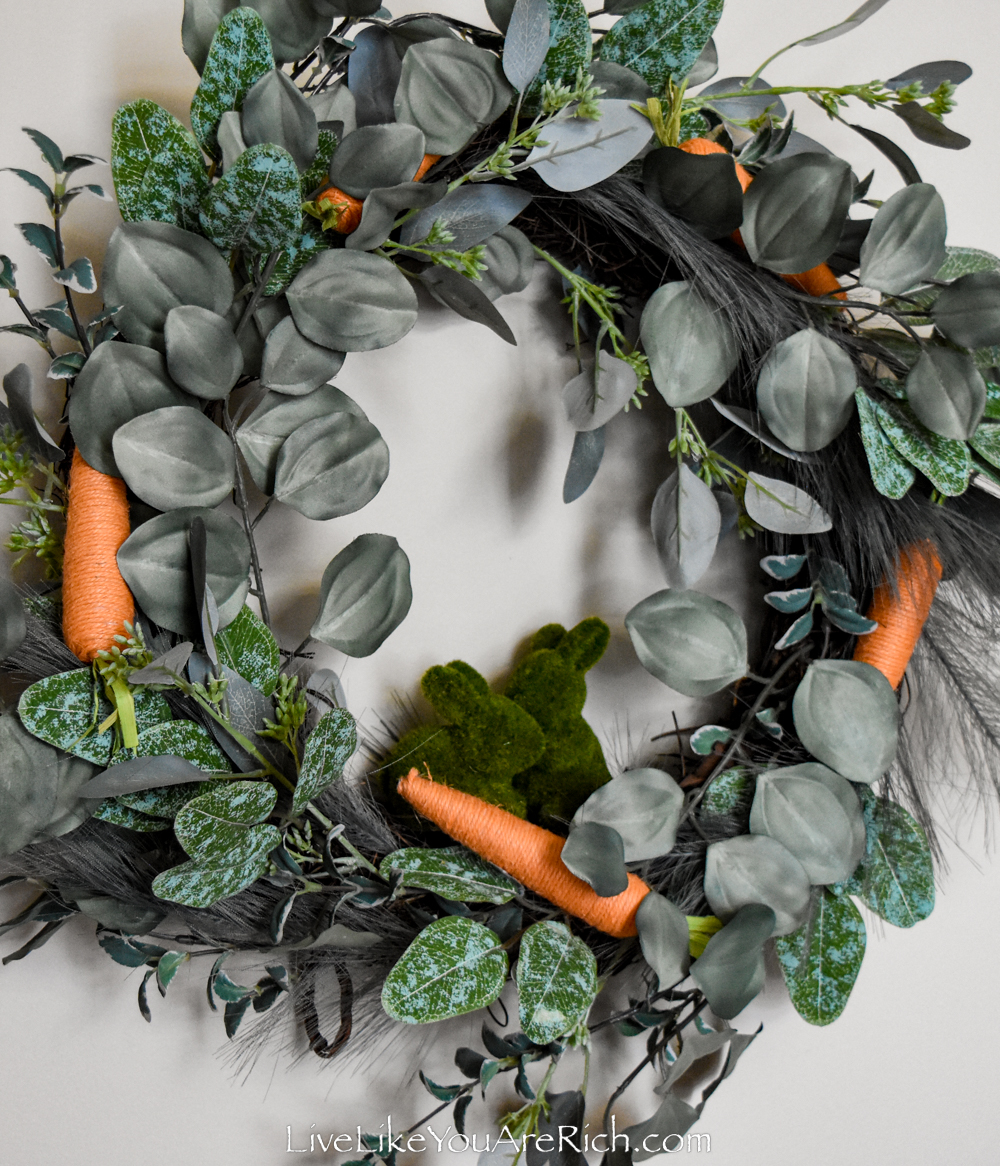 How to Put Together this Bunny and Carrot Easter Wreath
To see how I put this together, please watch the video attached to this page.
1- Take a 24-inch grapevine wreath base and add eucalyptus, greenery, and green pampas grass all the way around. Alternatively, you could start with a base wreath with these items already on it (similar here). Secure these with hot glue and wire.
2- Add 2 green moss bunnies and secure them with hot glue.
3- Add 5 Dollar Tree carrots all pointing in the same direction and about equally spaced around the wreath and secure them with hot glue.
I went light with the hot glue because I will likely disassemble this wreath and use it for something else in the future. I love repurposing items that I have around the house, especially during the holidays.
Supply List for this Bunny and Carrot Easter Wreath
grapevine twig wreath base 24 inches or use a 24 inch premade eucalyptus wreath
5 Dollar Tree jute carrots if sold out there are similar here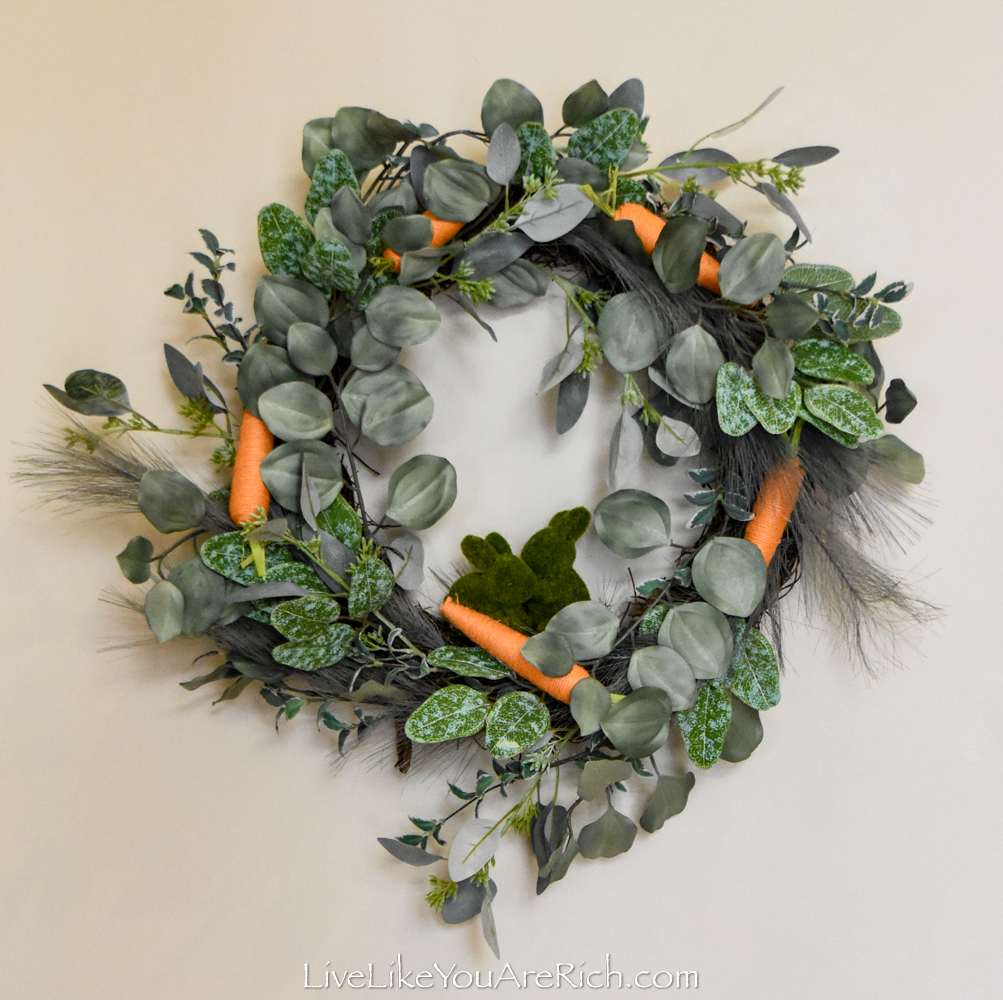 Total cost for this Bunny and Carrot Easter Wreath
Whenever I make a new project with items I've never used before, I count those towards the cost of decorations I make. However, this wreath was used with items I had on hand so it did not cost me anything..
I made this wreath by reusing a wreath that has hung for years in my office.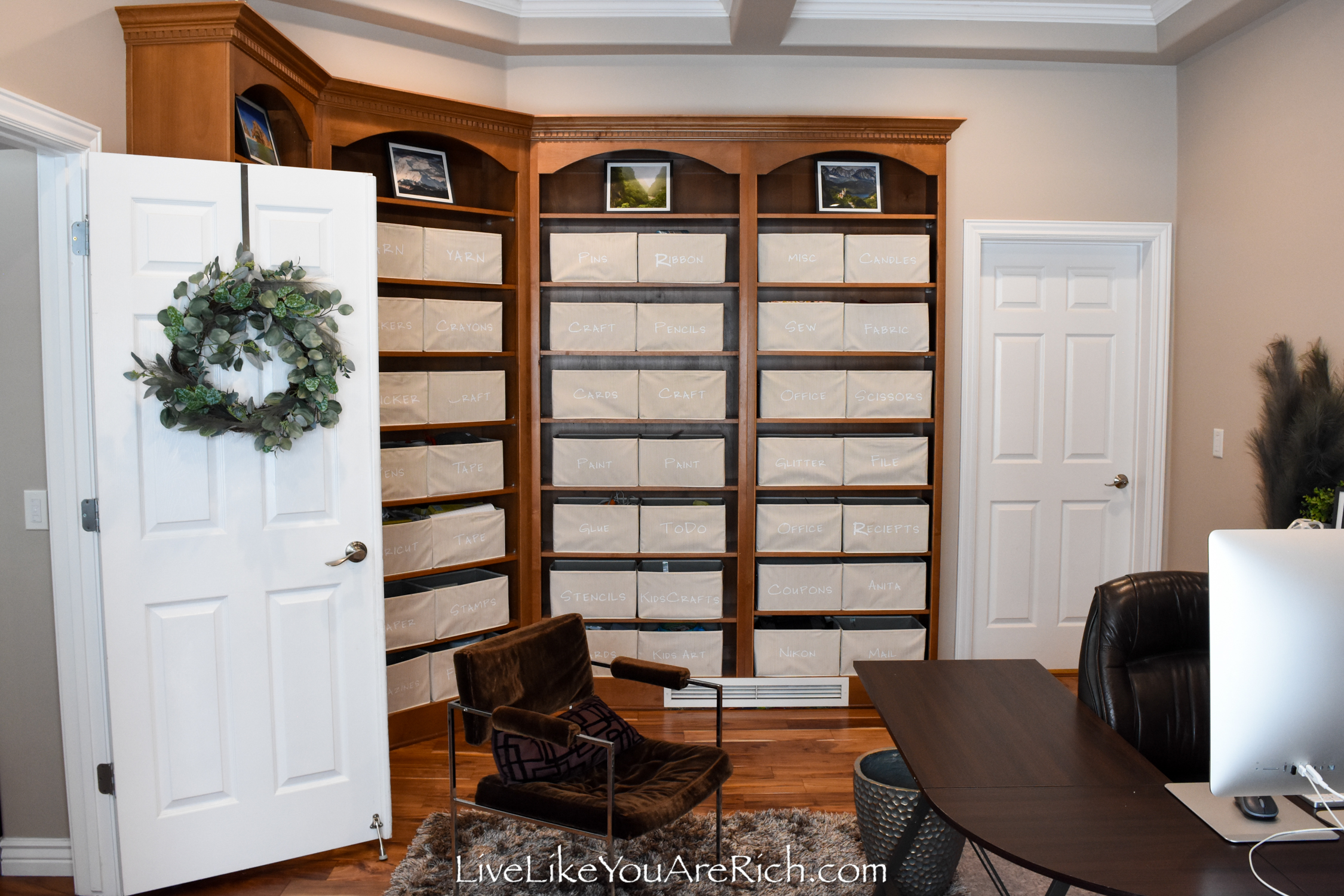 I also used Dollar Tree carrots, and Target moss bunnies I had already bought for last year's Modern Rustic Easter mantel.
So, this wreath only cost me a few cents for the hot glue that I used to secure a few of the items I've added on.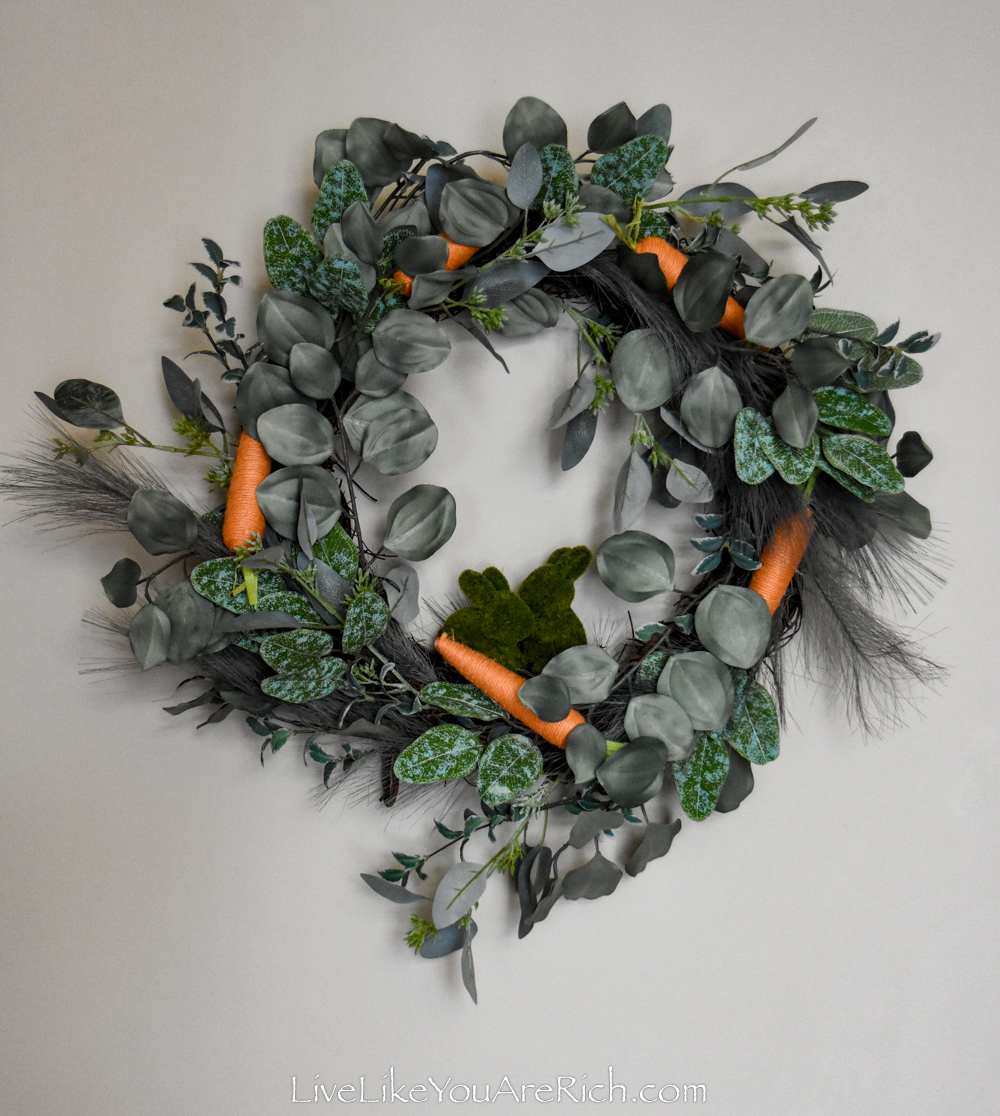 I find that pushing myself to decorate with something new and different each holiday—for at least one or more areas in my home, inspires creativity and imagination.
I also set a budget for myself each month and I don't have a lot to spend on holiday decor, so I try to use items from different holidays, parties, areas in my home, and the same holiday in years past to decorate with as well.
Another tip I've found is my holiday decor budget stretches much further when I buy holiday decor a few days before, the day of the holiday, or weeks after the holiday is over.
Smith's Marketplace, Walmart, CVS, Walgreens, Target, and craft stores have a great selection. Depending on the holiday you can get steeply discounted decor a few days leading up to, on, or in the days and weeks after the holiday.
While this Bunny and Carrot Easter Wreath didn't cost me anything to make, I love it. I would have never come up with something like this had I not needed to repurpose something I already had around the house.
Happy Easter!

For other 'rich living' and money-saving tips, please subscribe, like me on Facebook, and follow me on Pinterest and Instagram.