This is my Modern Rustic Easter Mantel decor that I made for Easter this year.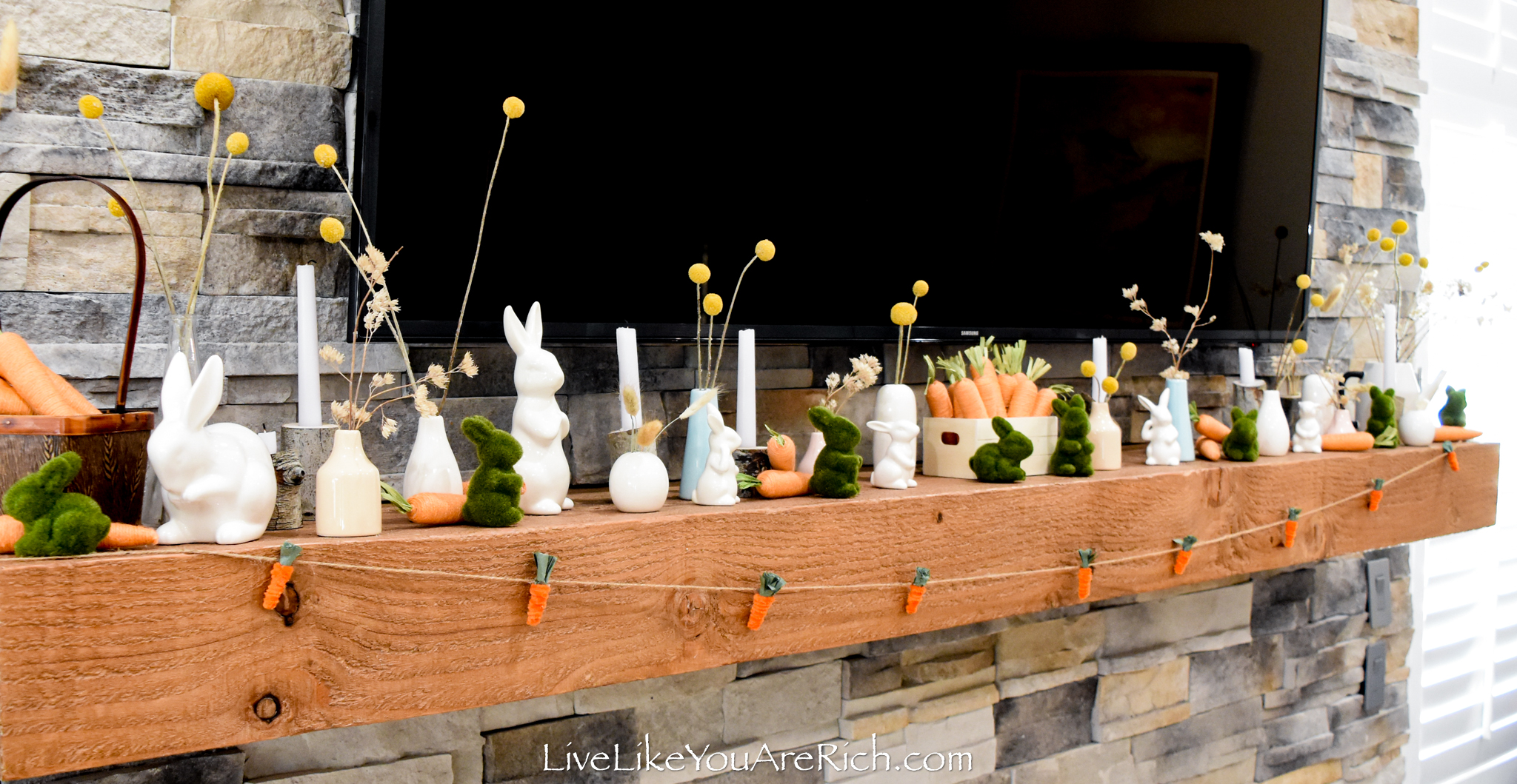 I like to switch out my decorations and do something unique each holiday. I do make use of what I have, but I often add to it.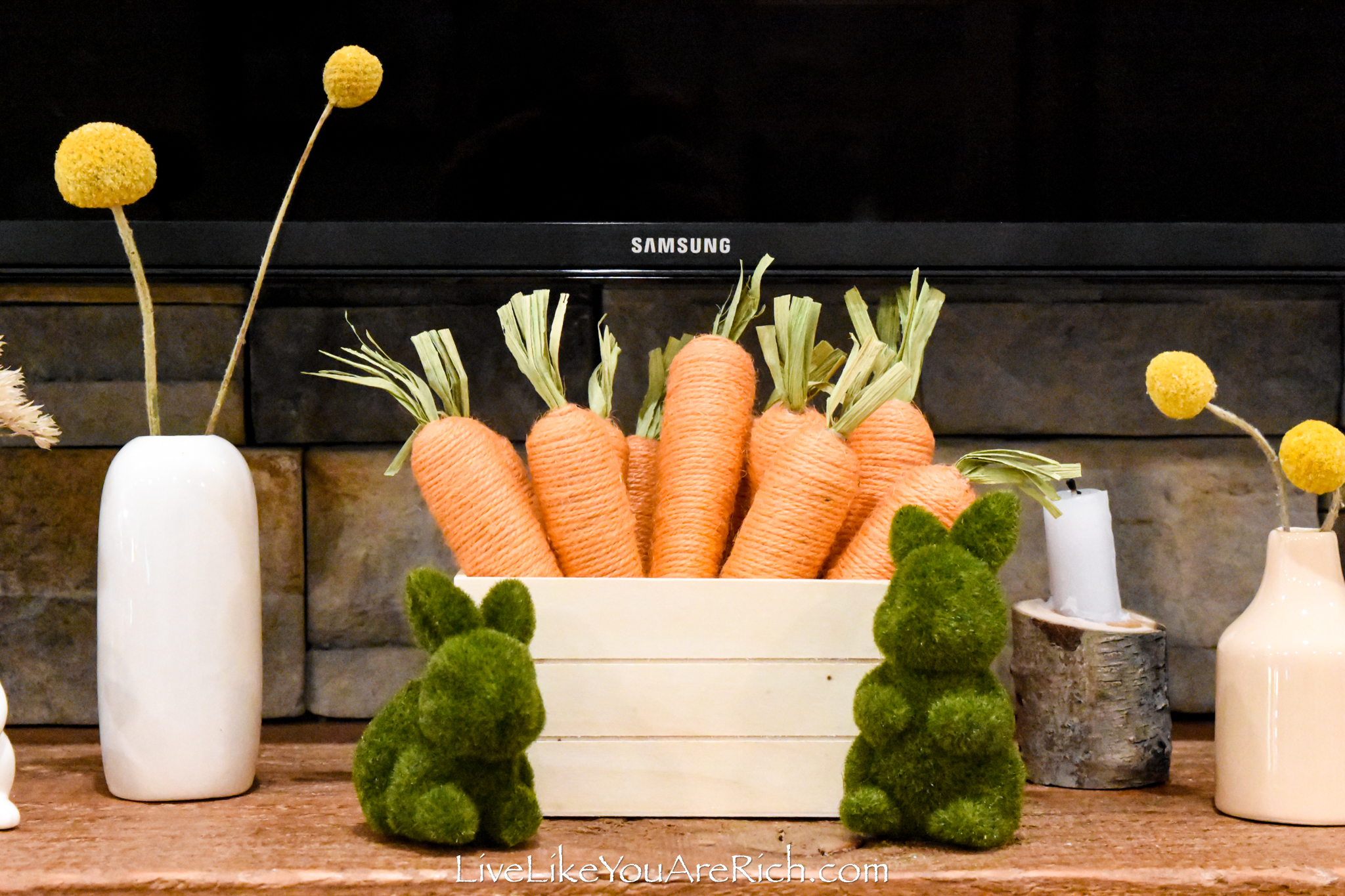 This year, I added a few floral stems that I dried from my yard, Bill button floral stems, vases, candle holders, a carrot banner, carrots and small bunny figurines.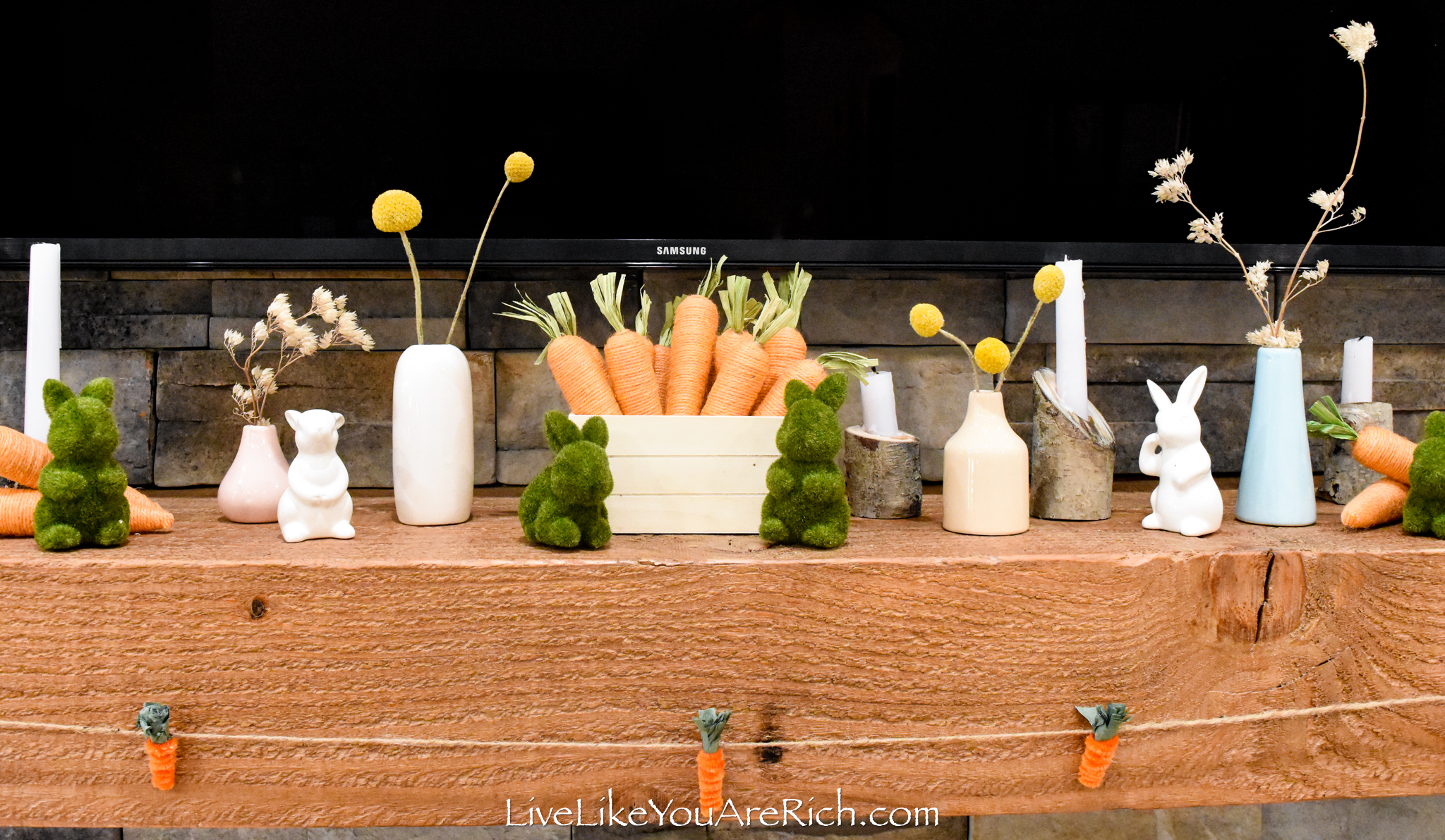 While that sounds like quite a bit to add, I made and/or purchased these items very inexpensively.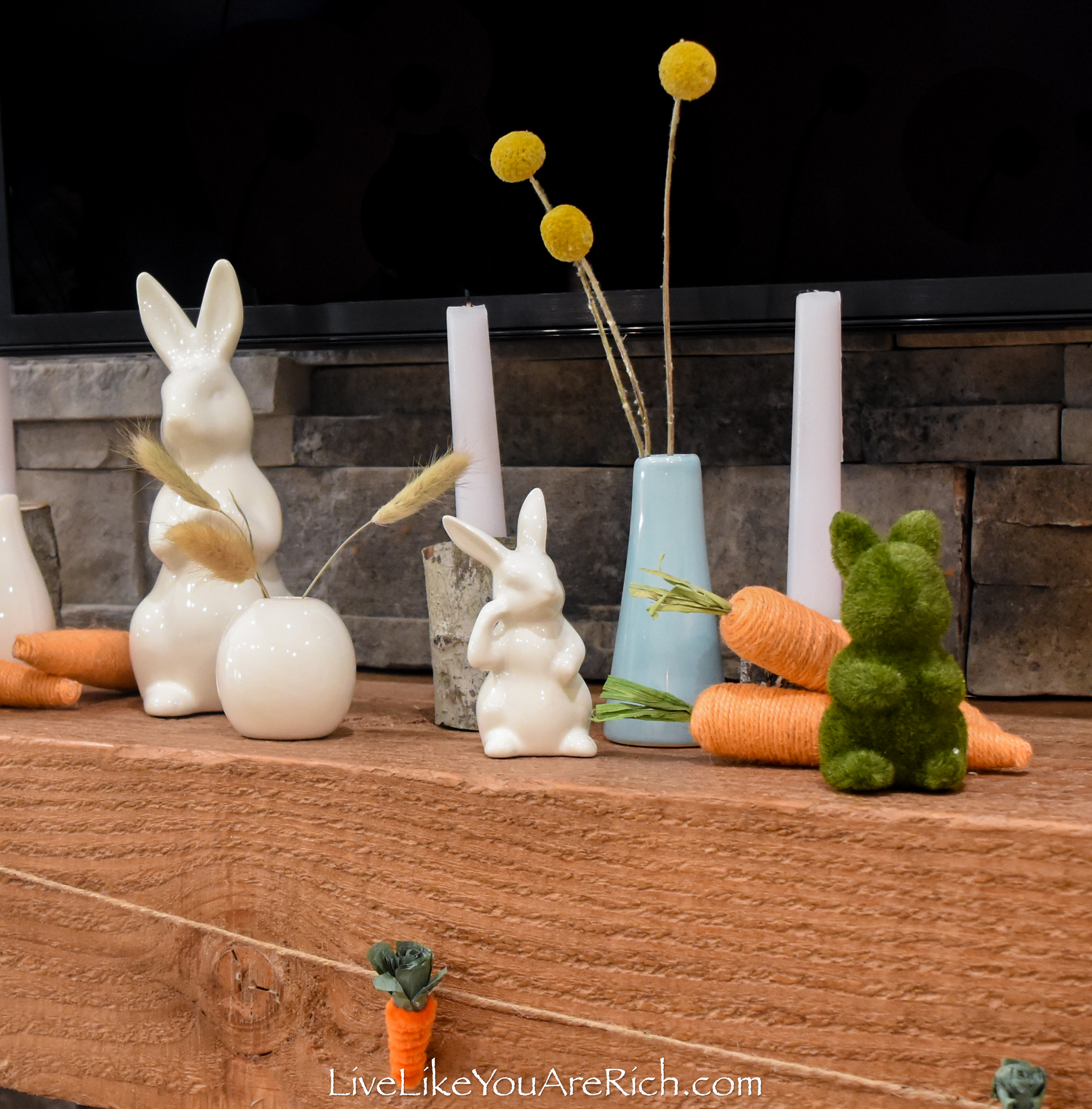 Supply List for this Modern Rustic Easter Mantel

My daughter and I made this pipe cleaner carrot bunting.

We used things around the house and it did not cost us anything to make this carrot bunting.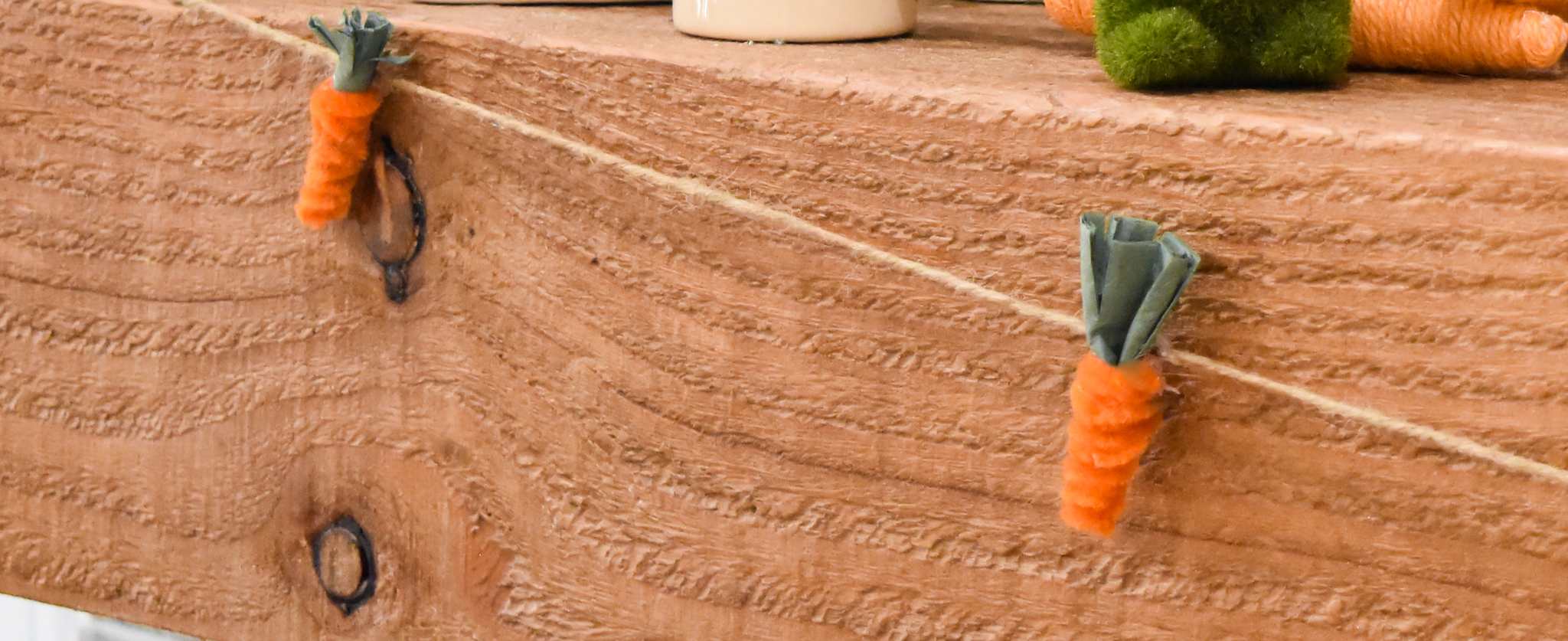 For the bunting you will need green packaging paper, orange pipe cleaners, twine and hot glue.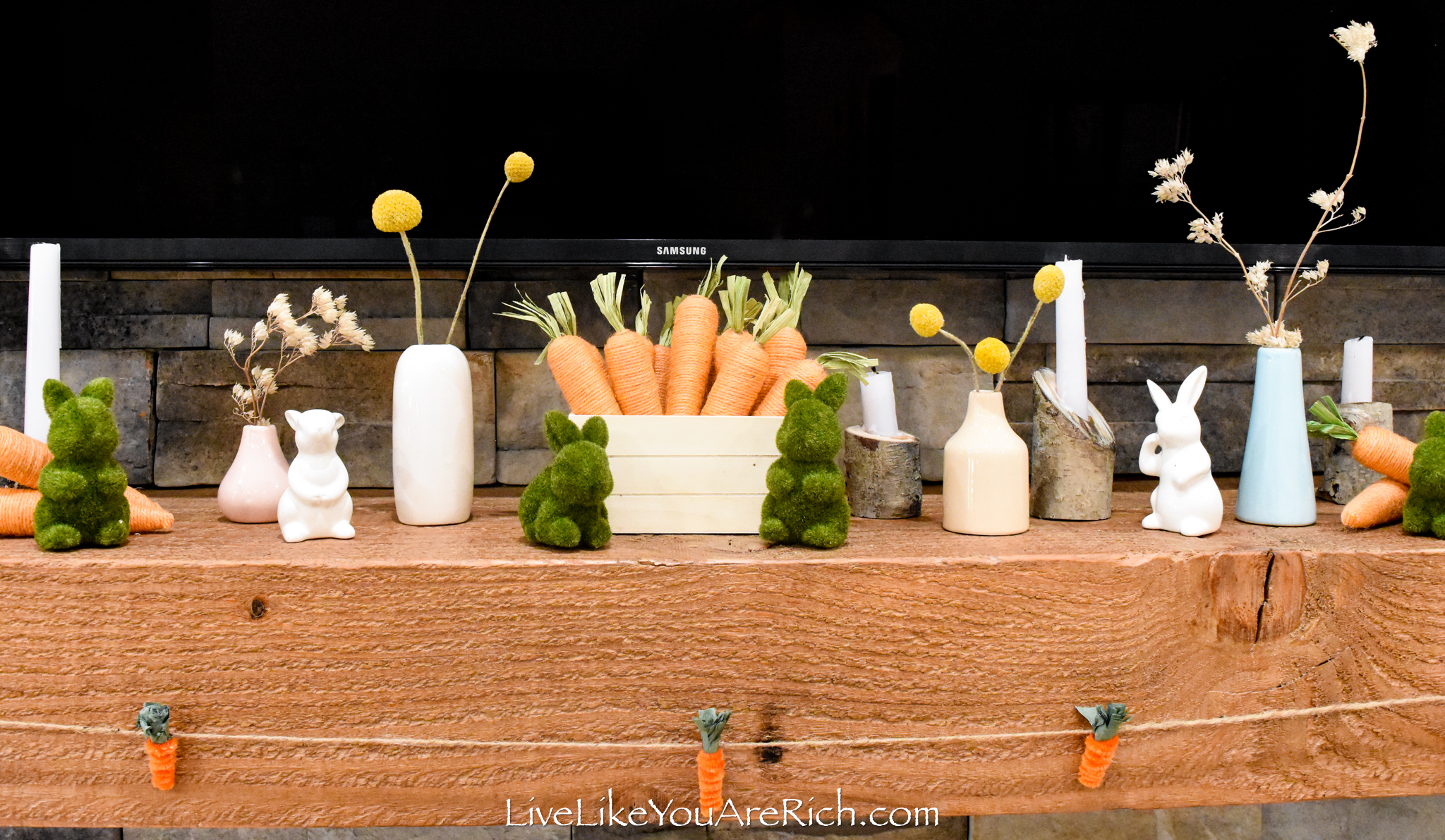 For the rest of the mantel these are the supplies I used…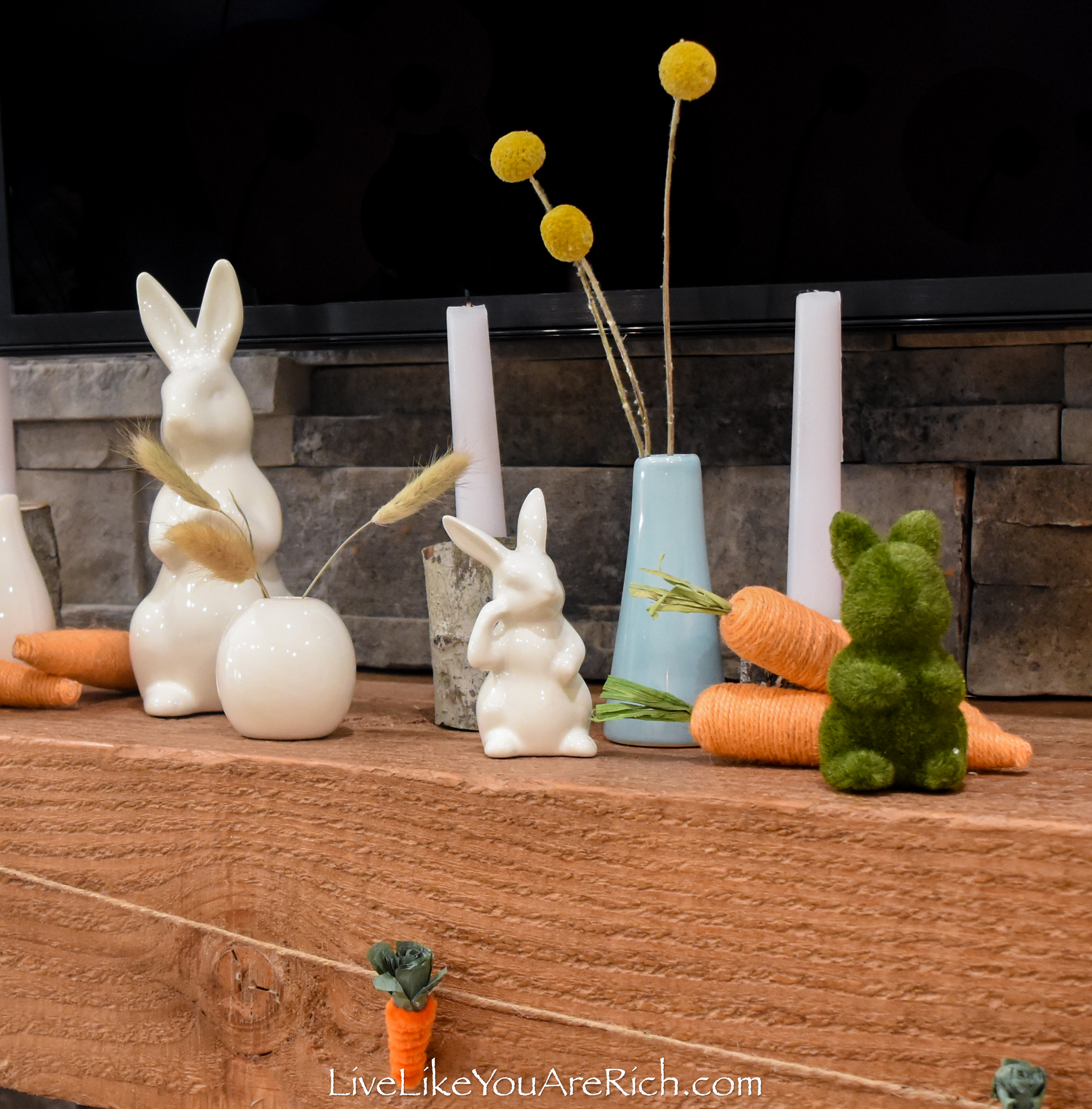 Billy button stems (I used half of this bundle)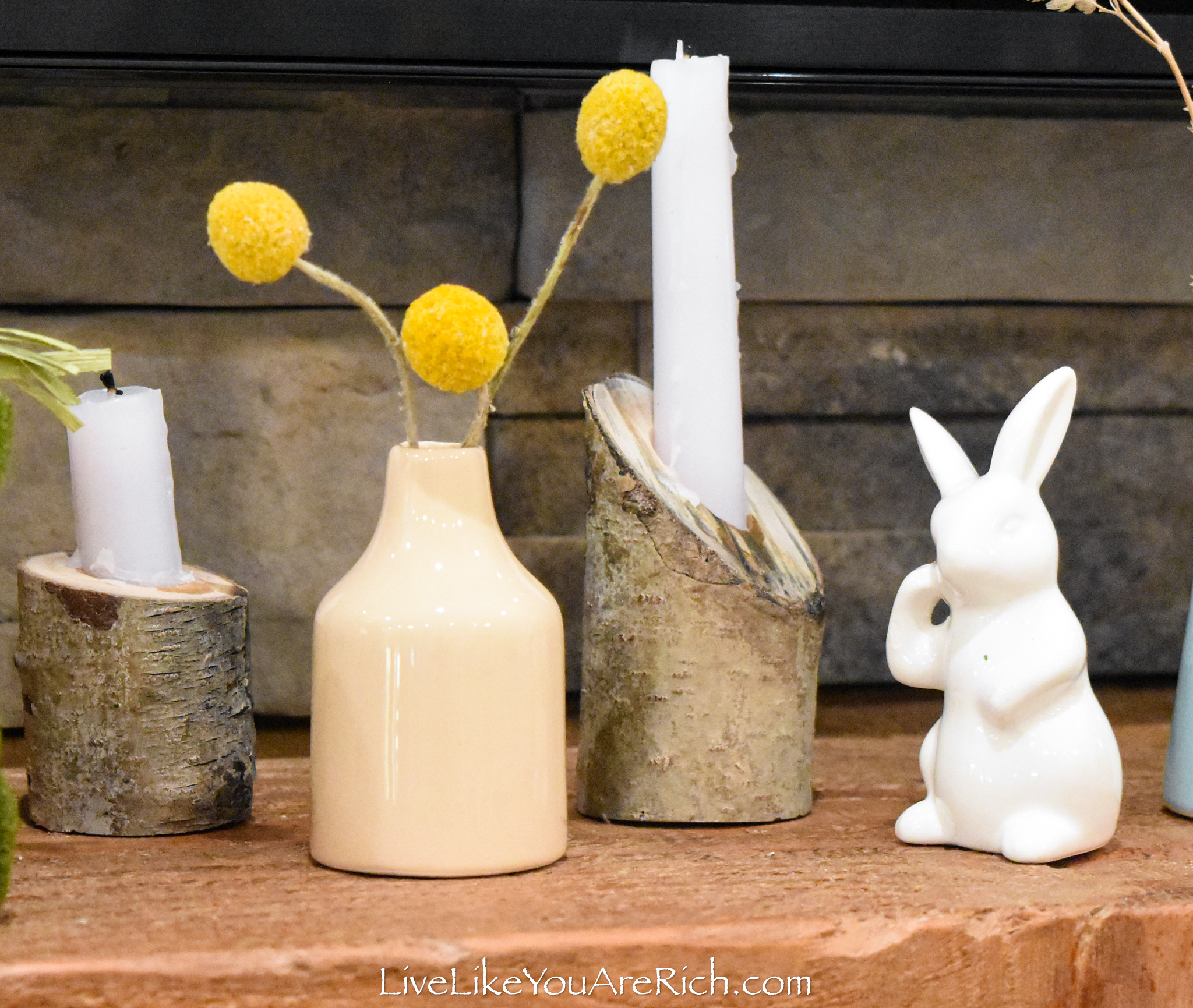 Green moss bunnies $1.50 each at Target (similar here)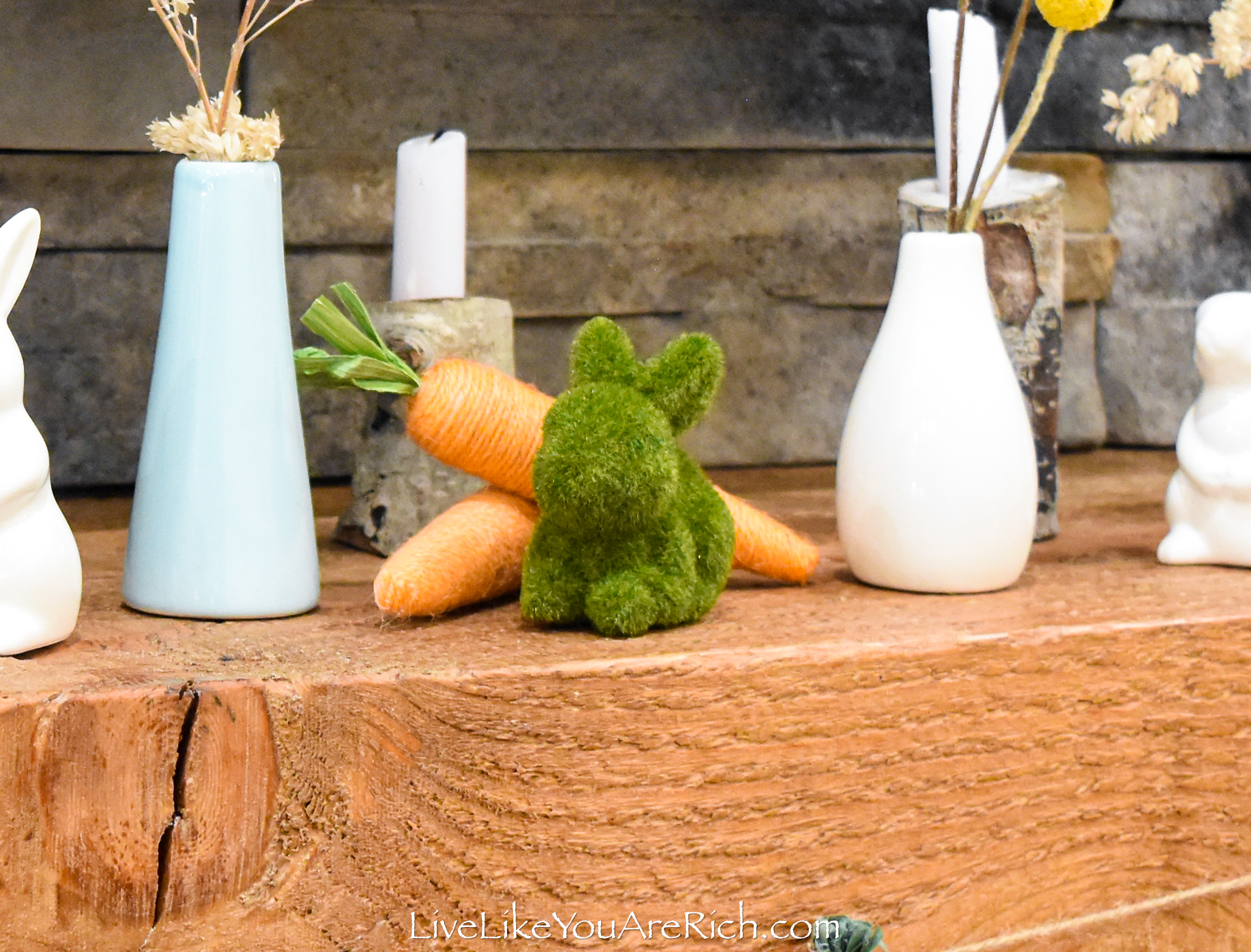 Aspen candle holders (tutorial on how to make these). You can purchase similar here.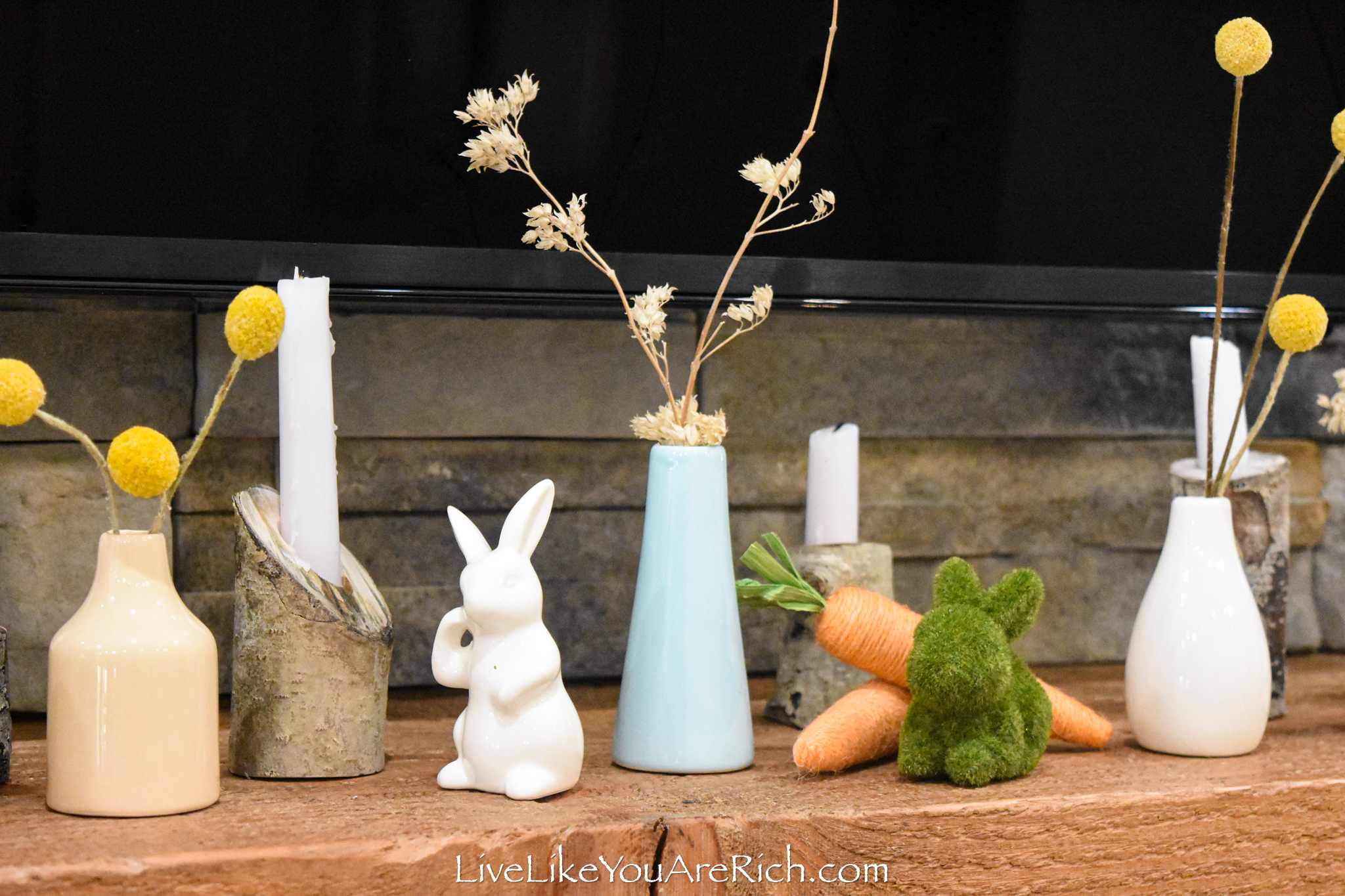 Mini vases $1.00 each at Target. I had one mini glass/clear vase that I had on hand which I used.
White glass bunnies $1.50 or $3.00 each (depending on size) at Target. Similar here.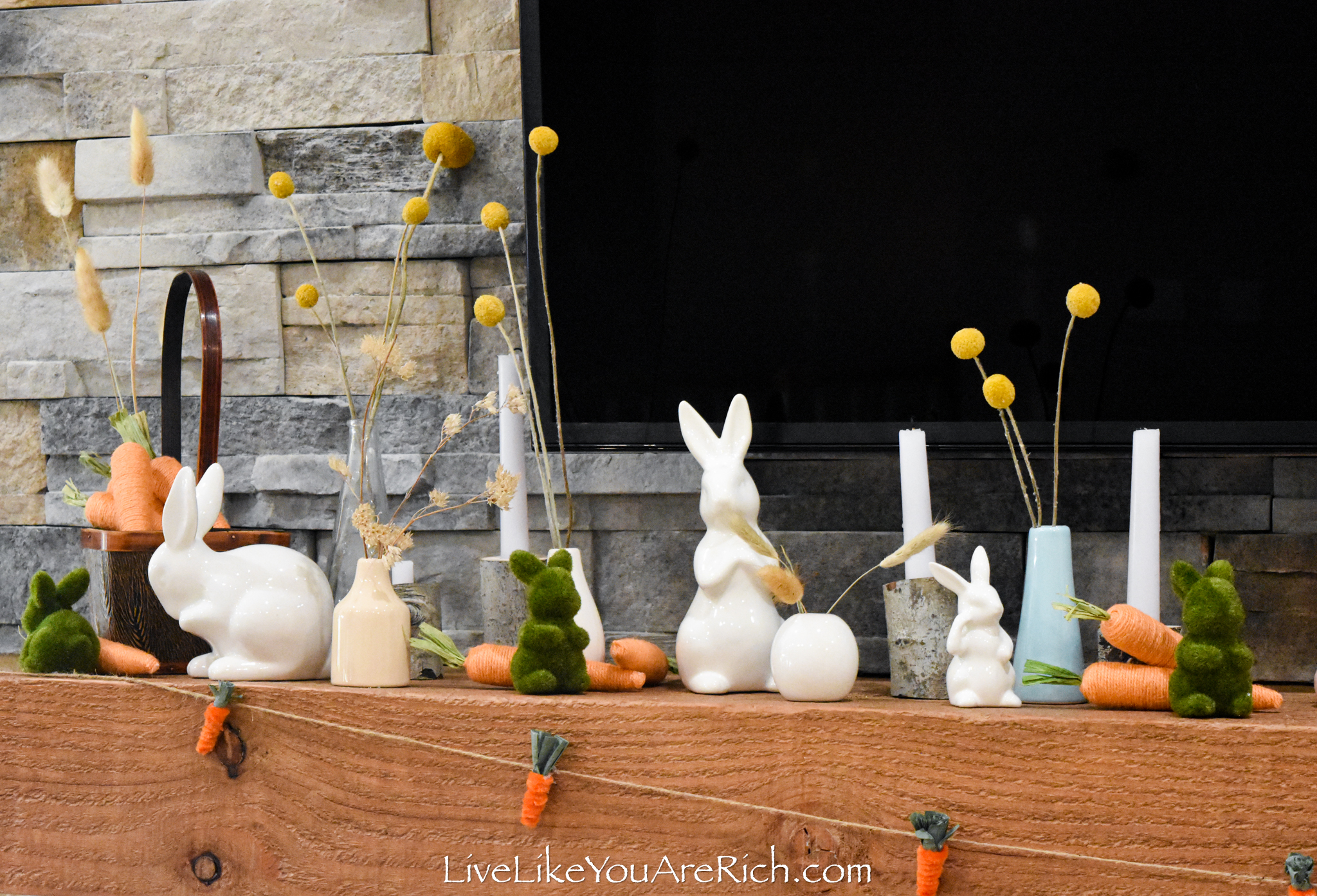 Bunny tails (I had these). Similar can be found here.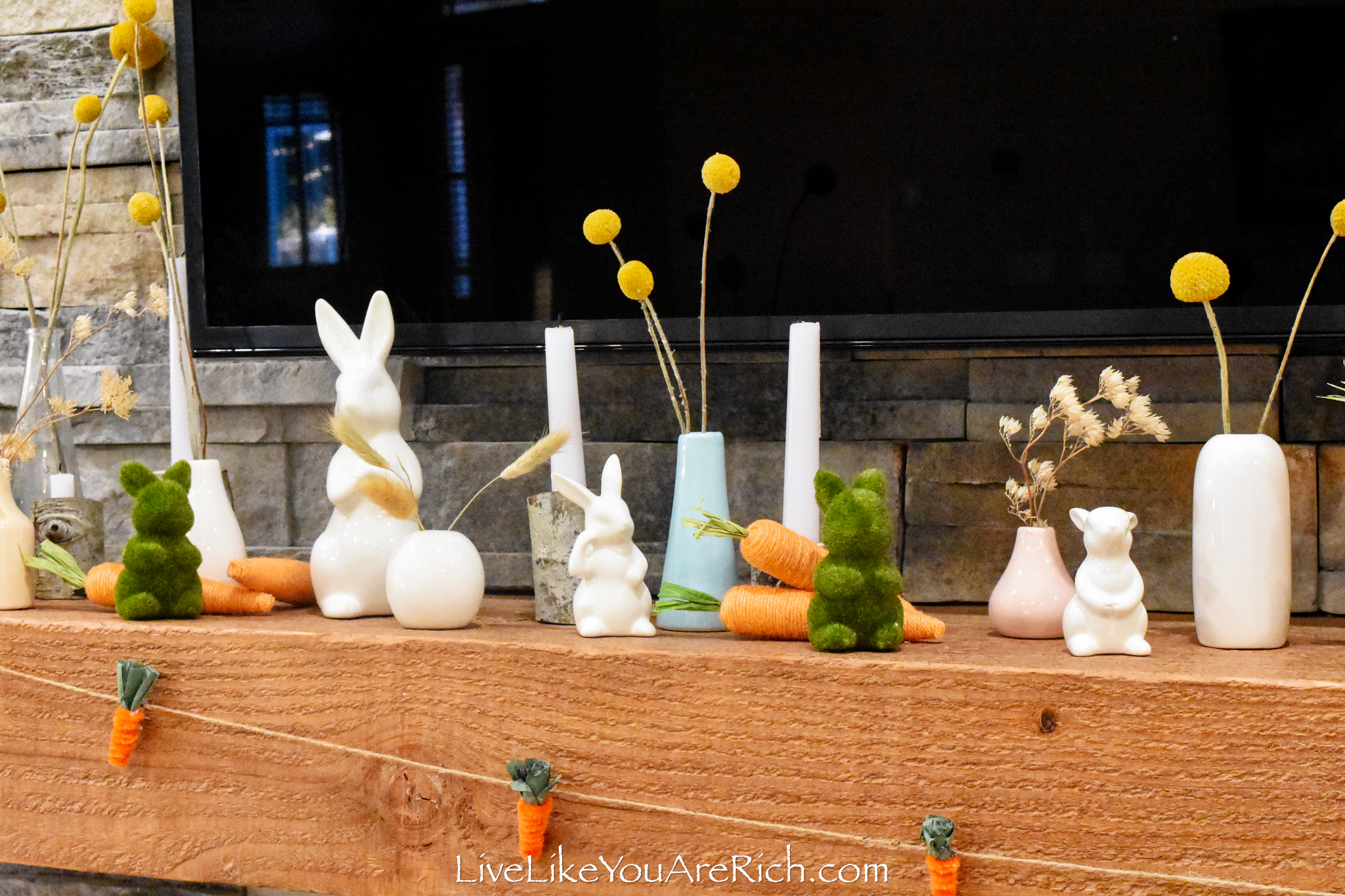 Easter basket (I had this).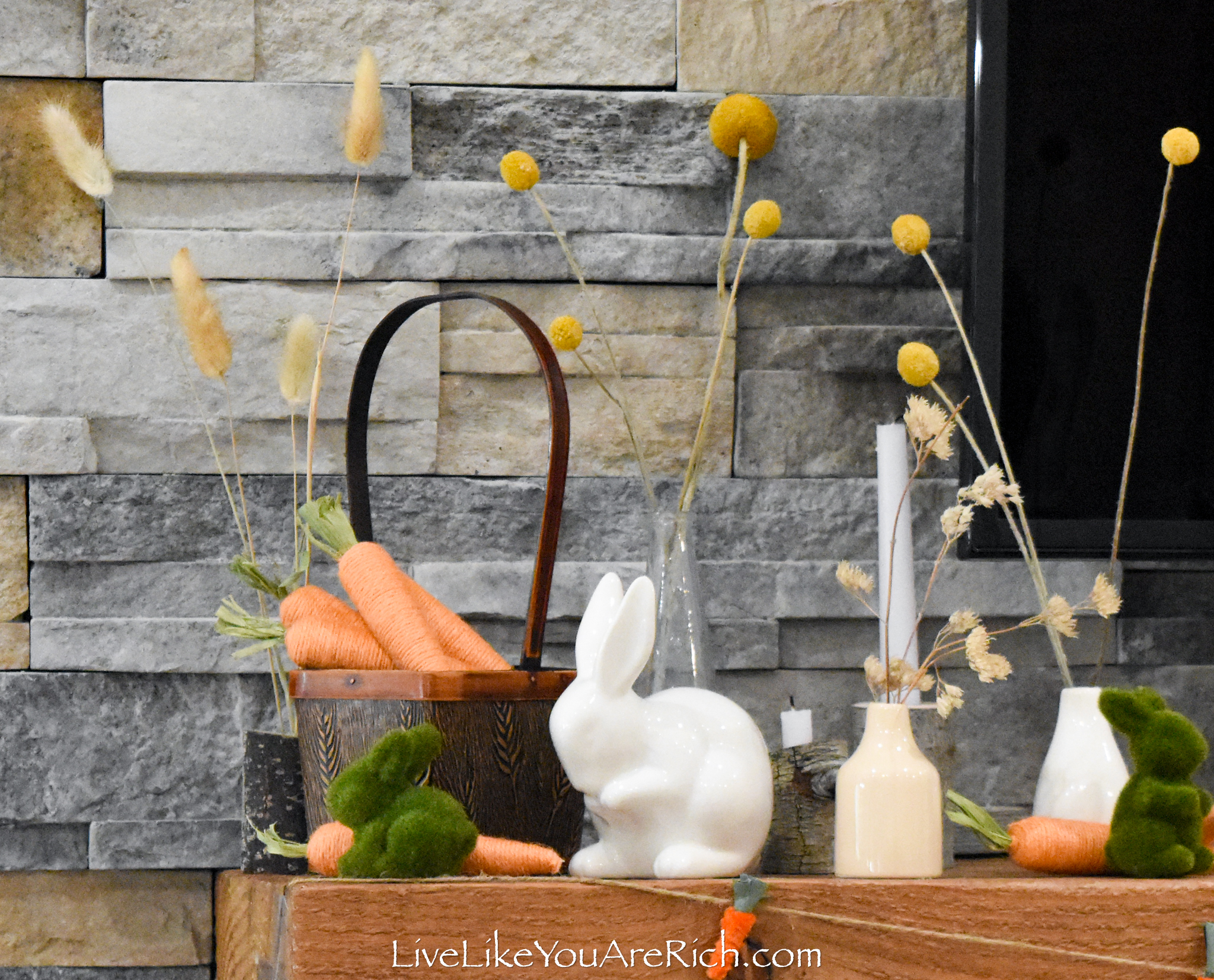 Crate/wood box purchased at Dollar Tree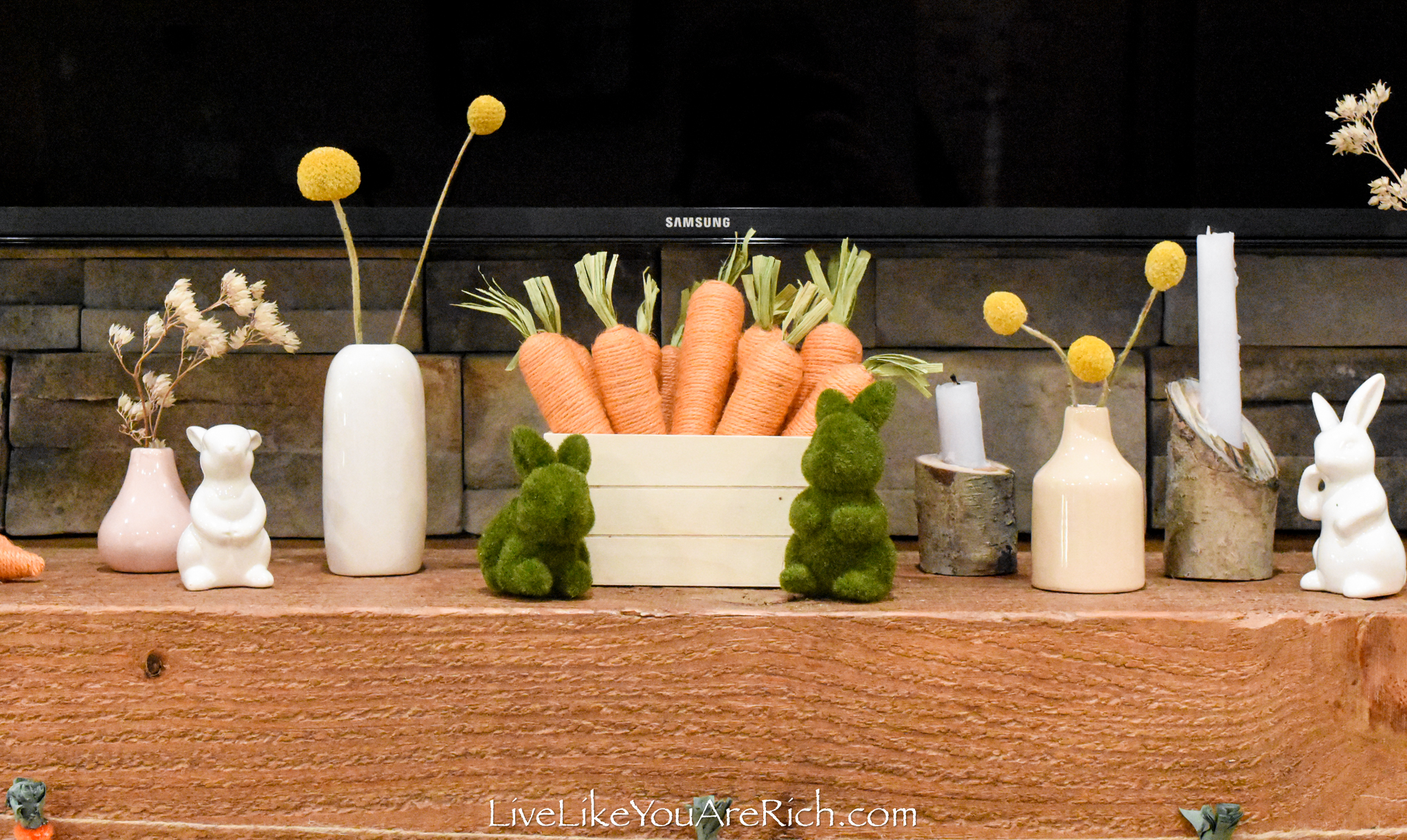 Twine wrapped carrots 4 packs of five carrots purchased at Dollar Tree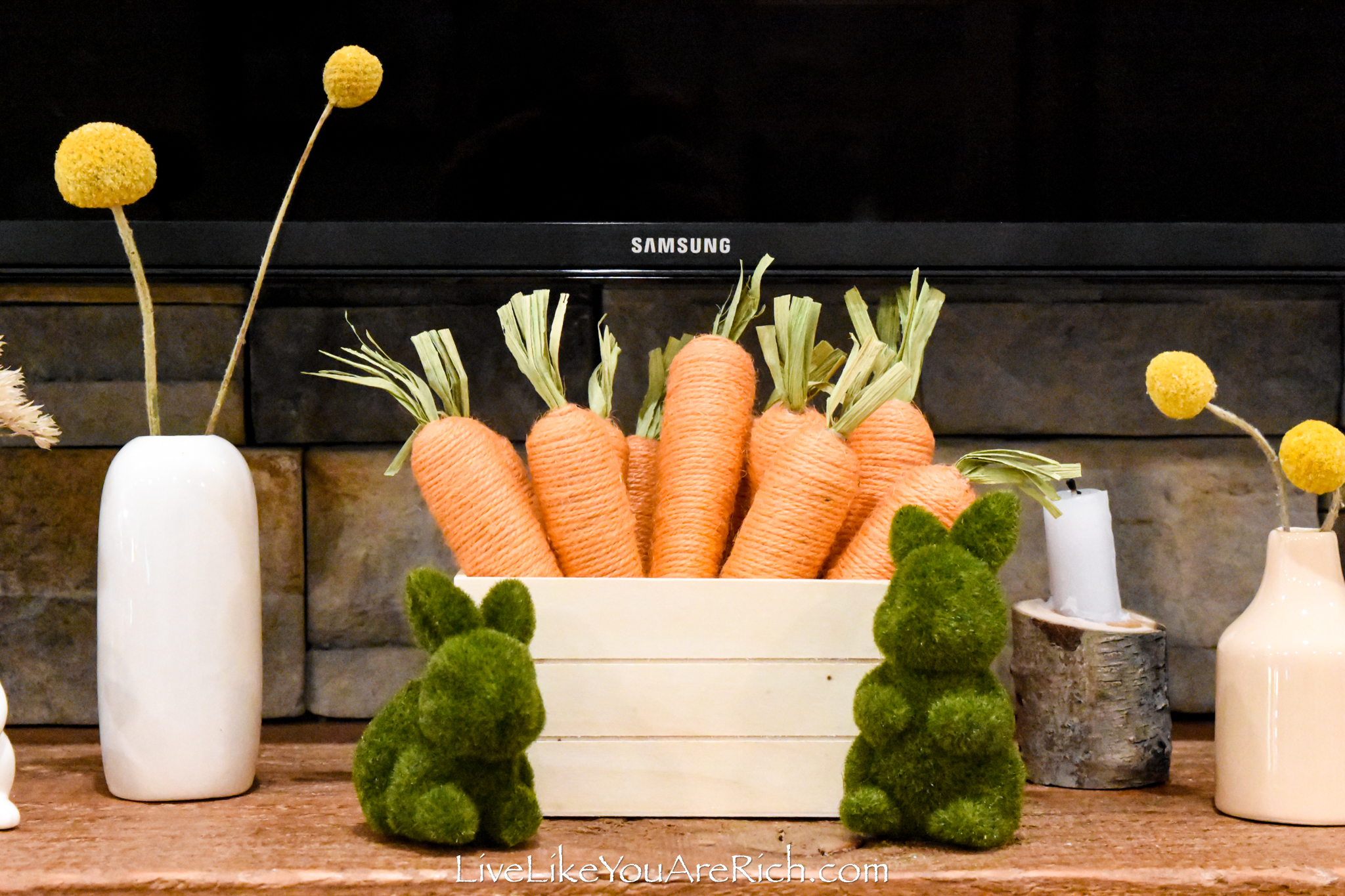 Taper candles purchased at Dollar Tree for this tablescape.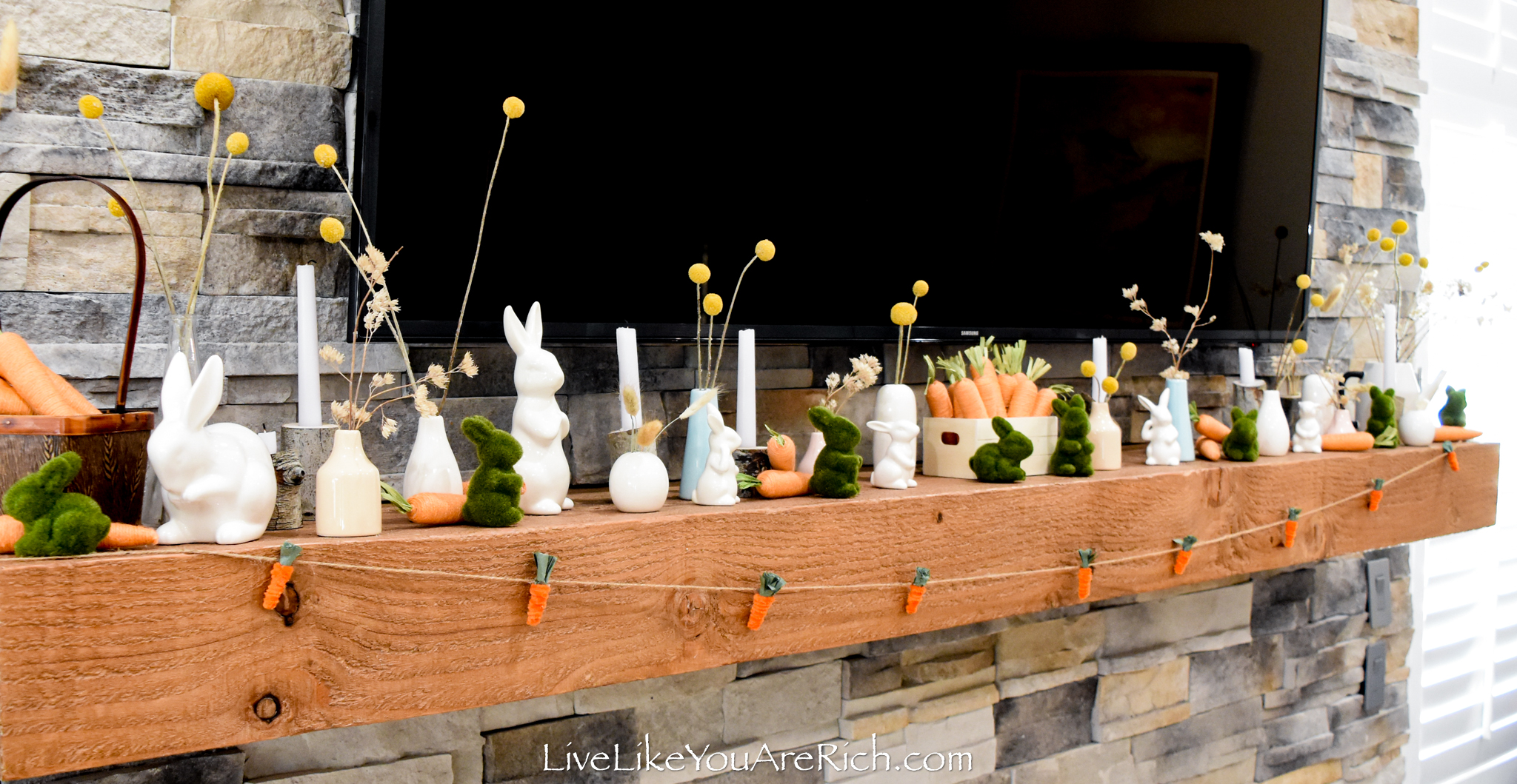 Dried floral cream colored. This floral was free, I got it from my yard for these floral arrangements.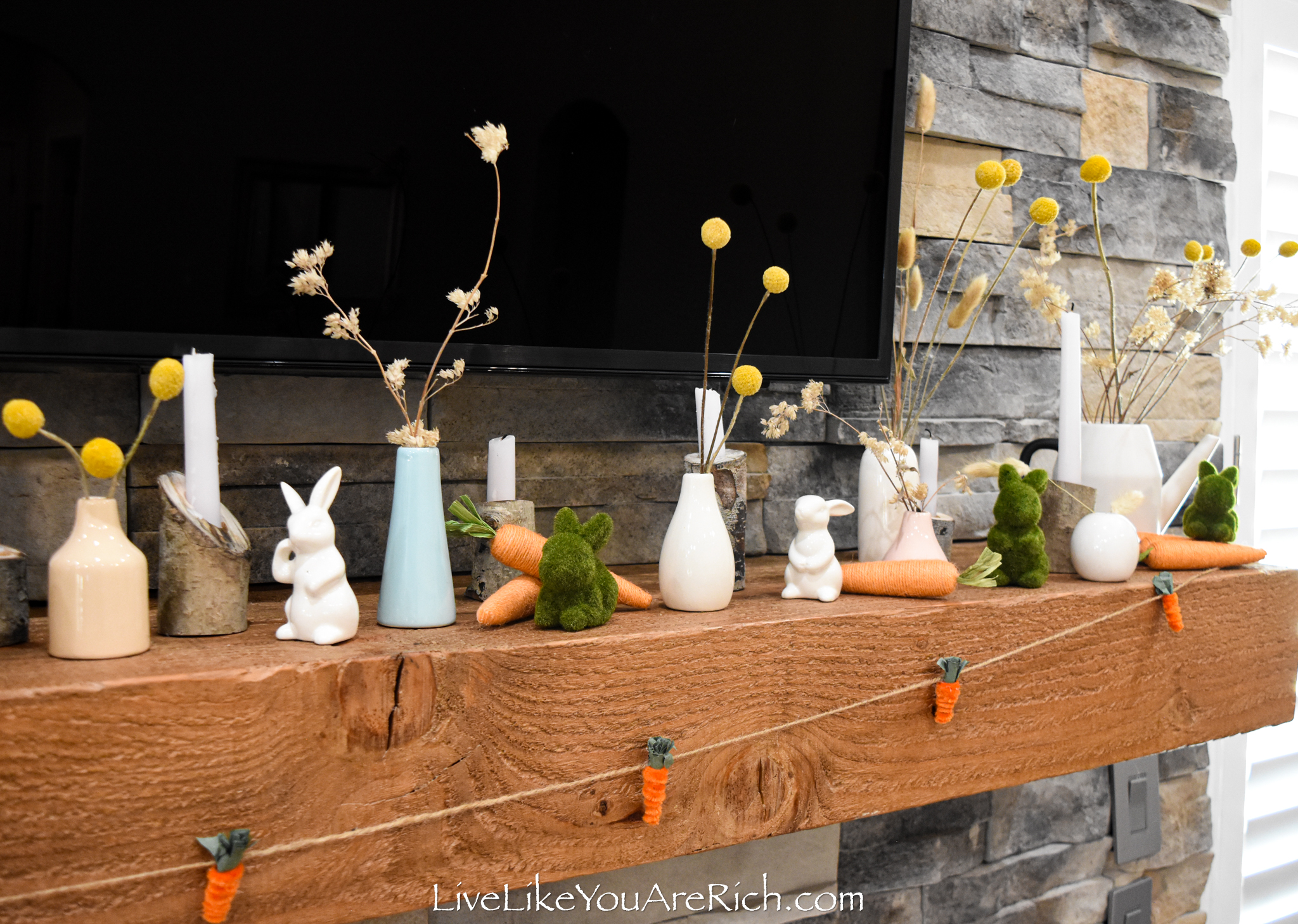 Watering vase was purchased at Target for $3.00. A similar one can found here.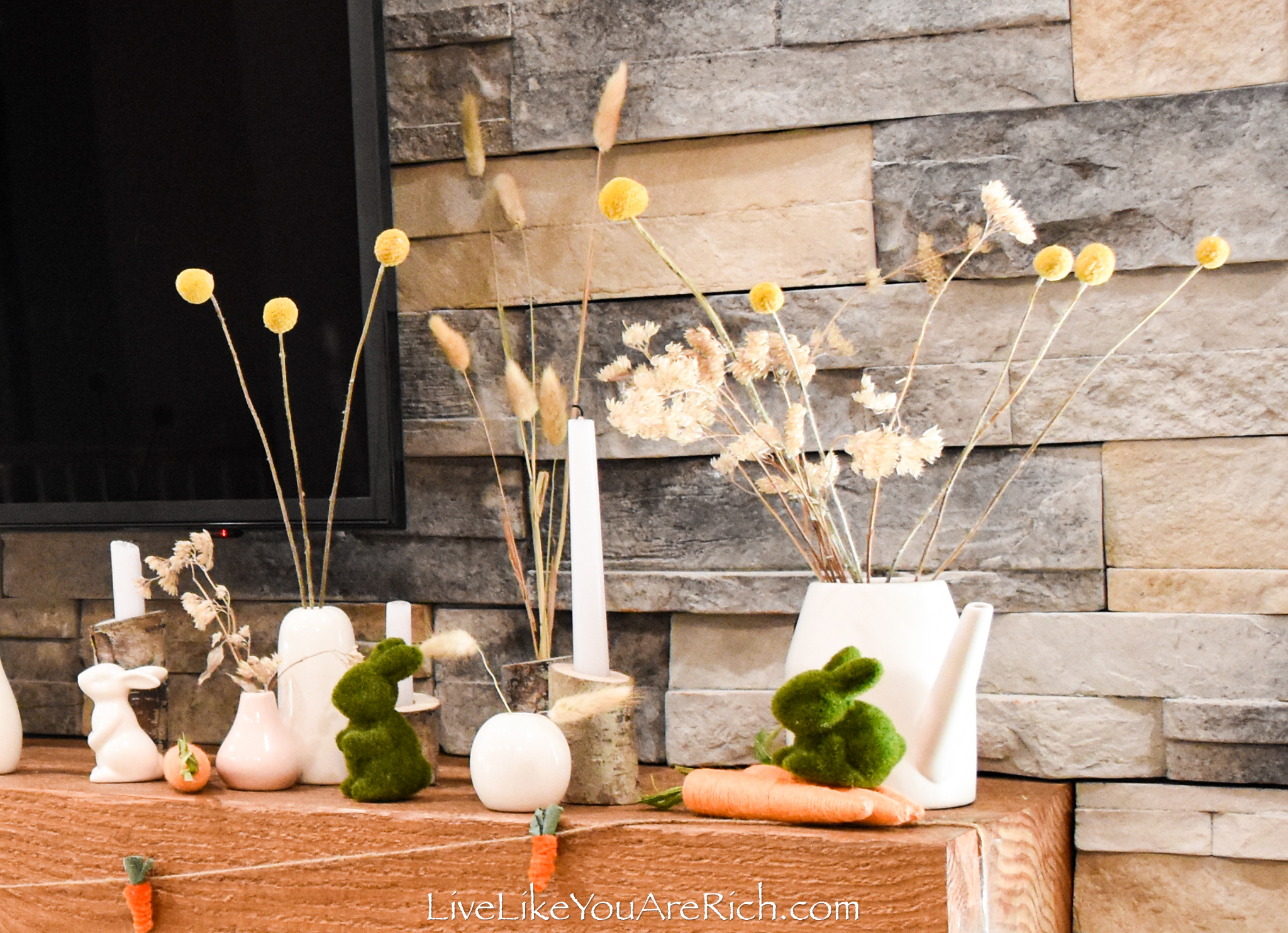 I put both the Billy Button stems and dried floral stems in the watering vase for added height and texture at the end of the mantel.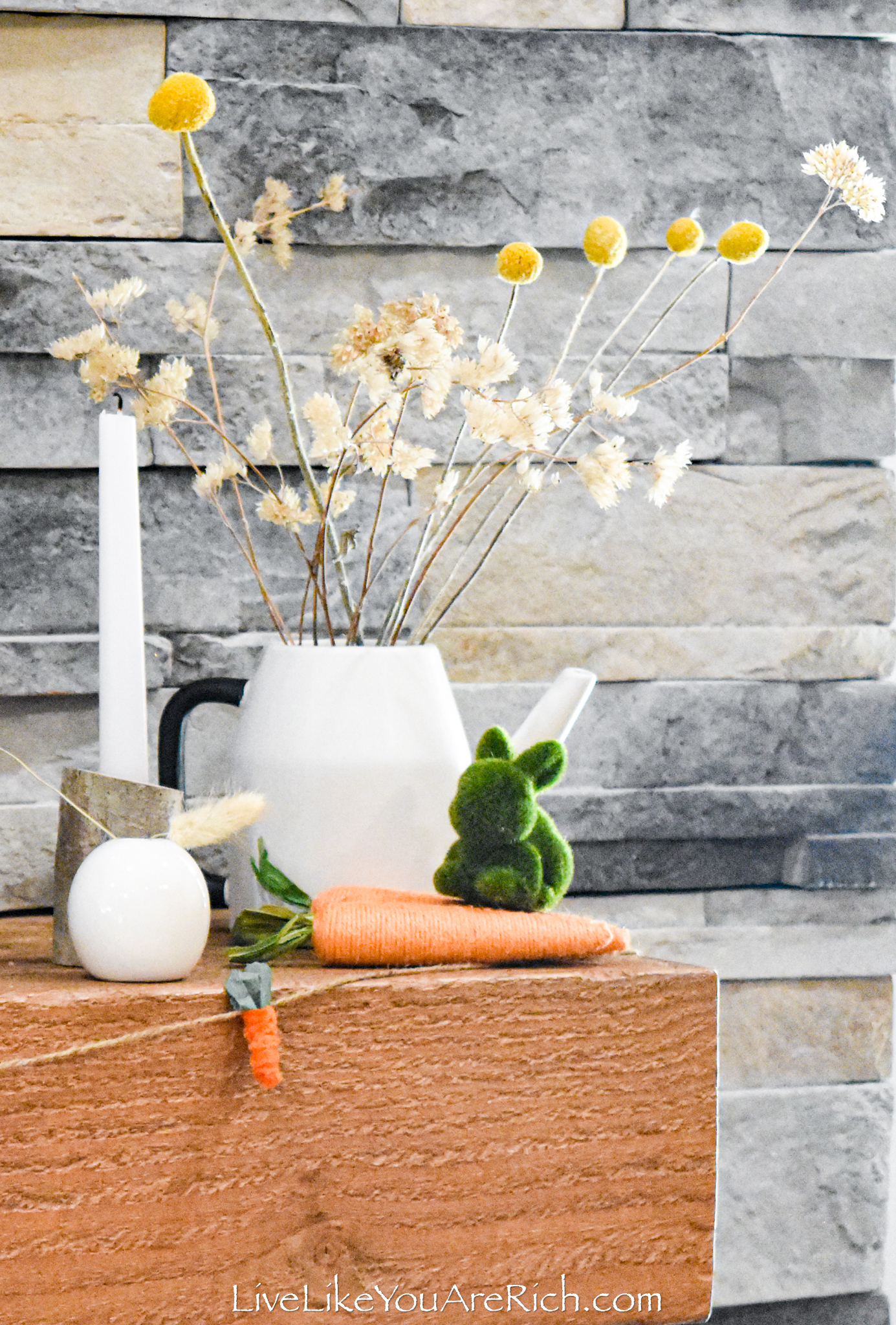 To make the bunny tails stand up straight out of the Aspen candle stick holders, I stuffed them with a tiny bit of floral foam. I had the foam on hand and just broke off a little from blocks of foam I had and stuffed it in. Then I added the bunny tails. The floral foam held the bunny tails well.
I did this because I just thought the variety of mixing up candles and dried floral in the Aspen vases was a nice touch.

That's it for the supply list for this Easter mantel.
Total Cost for this Modern Rustic Easter Mantel
I purchased the twine-wrapped-carrots and wooden box for some of the carrots from Dollar Tree (before the price increase) for $5.00.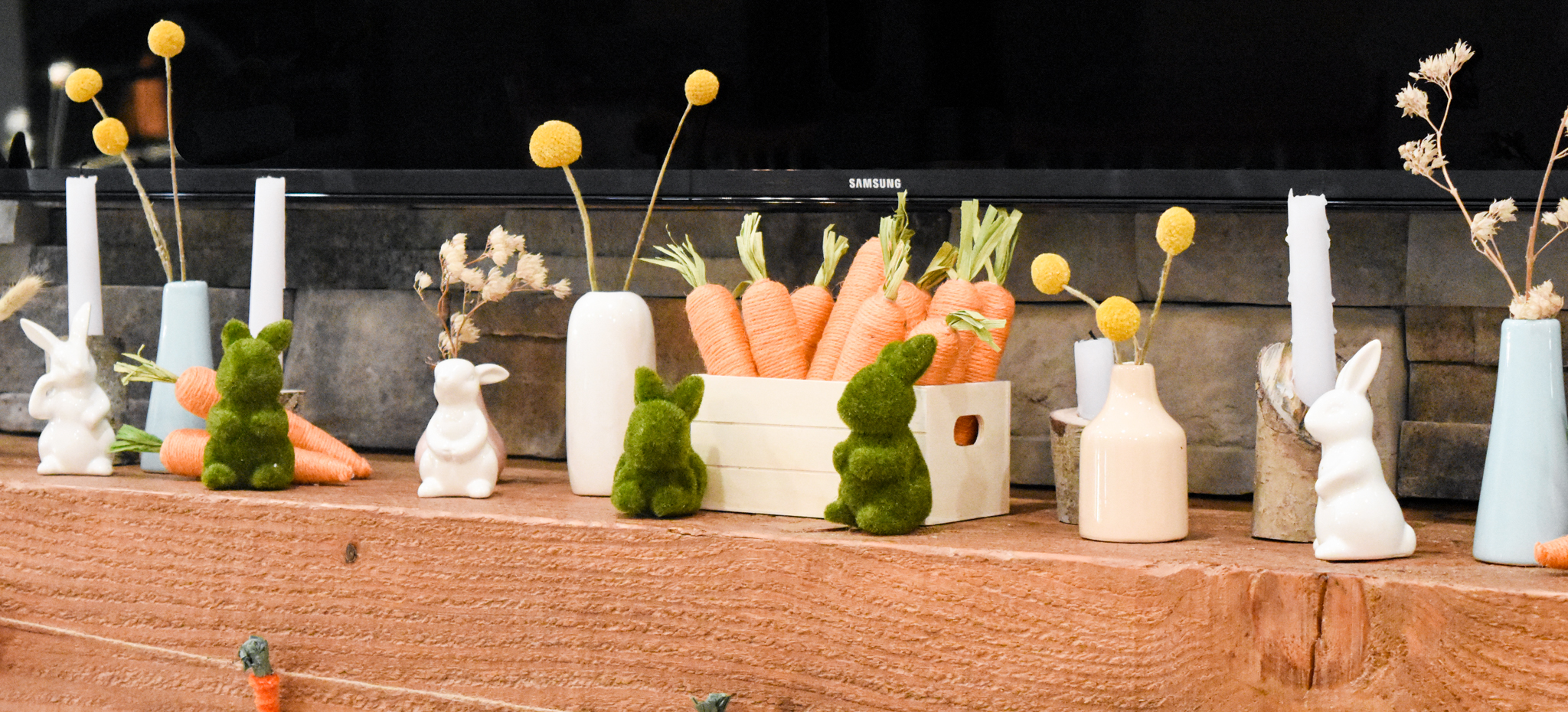 I went to Target to the dollar section and bought multiple vases, moss bunnies, glass bunnies, a watering vase for about $40.00.
I ordered billy buttons off Amazon I used 26 stems total of $10.00
I found things I already had (Easter basket, DIY Aspen candlestick holders with candles, bunny tails, dried floral, and a clear vase).
This Easter mantel cost $55.00 to make. I will be able to use the items I purchased for many different decorating projects in the years to come.
How to Put together this Modern Rustic Easter Mantel

I arranged the items, vases, bunnies, floral stems and candle sticks as I thought looked good, I tried to create different heights, textures and groups of varying items.
To keep it modern looking I used just a few springs of floral stems in the small vases.
For added interest, I added a statement piece that was to scale (slightly larger than the rest of the items on the mantel) on each end of the mantel. This was the small easter basket on the left and the watering vase on the right.
My daughter and I made a carrot bunting and hung that on the wooden mantel beam.


This mantel came together in about 15 minutes once I had all of the supplies ready and made.
It was really easy to assemble, it just took a little time purchasing everything I wanted to use and the making of the bunting.
That's how I made it.